It is possible to increase your salary by cutting back expenses, budgeting, and saving, but it is no easy task. There is no limitation on how much money you can bring in when you make more money. It can even positively affect your life and finances, giving you additional savings.
So, here are some tips on how you can possibly increase your salary that will end up giving you more money and well-paying job.
1. Be in the Right Career Path
Before you begin working on increasing your wage, you should question yourself if you're already in a right career path.
The degree you took might be different from the professional career you wanted. Having a second degree, minor subjects in various fields or knowledge about other businesses may come handy when you want to take a different career path.
Although some works are not related to your course, some companies prefer an excellent educational background in hiring. Of course, you should also have to know the job.
You have to find a career that will make you excited. From here, you may realize what you want to do and where you want to go.

2. Track you Work Accomplishments
Although the first tip seems to be unrelated to how to increase your salary, it will be the start of getting a job that you want that also pays well. From here, you can begin tracking your work accomplishments.
Work leaders may see your work ethics, but they may never track the excellent work you do. Hence, you should do it on your own and write down all your job accomplishments – big or small.
When you do this, you have something to share during performance reviews or send it to the management for weekly updates.
These accomplishments will show your value, giving you some leverage to ask for a salary increase, resulting in making more money. You can even put it on your resume for your next job to have higher salary base.
3. Learn from your Co-Workers
If you want to be promoted and make more money, you should learn from your co-workers. You can ask your colleagues to show you their work or how they get things done. You don't intend to do their job; you just want to learn something new outside your expertise. This will help you learn new skills that you can use to ask for a raise or negotiate a future salary increase.
If you want to make more money, you have to learn a lot of new things and a different set of skills.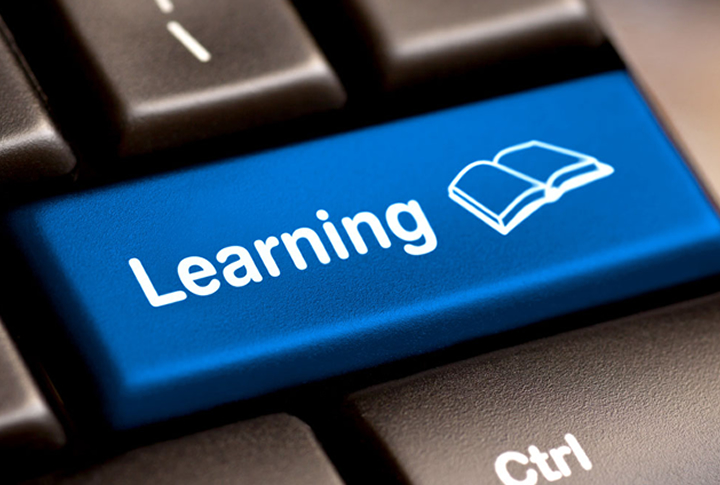 4. Learn New Skills Outside of Work
Aside from asking, you can teach yourself to learn a new set of skills that are not work-related. You can do things on your own, like attending seminars, studying online classes, and many more. Today, the possibilities are endless.
Although time can be challenging, you have to find a way to learn something new and improve your knowledge.
If you want to try digital marketing, which is in demand today, there are a lot of free certifications you can find online. This will instantly add value to your worth that you can have more money from. You can even learn the things you need for possible next-level job positions. If you're missing a skill or experience, you can start working on it now.
5. Know the Market Value of your Career
It is a common mistake today to not knowing the latest market value of your job title and industry. But having the right knowledge of different pay scale and career sites, like Glassdoor, can help you have the idea of the current demand. It can even help you evaluate your career in different ways, like:
– Estimating your current salary value and comparing to others with the same job
– Different salary values based on various locations around the world
– What other job titles in your field are making
– Salary and company reviews from past or current employees
Although the data is not 100 percent correct, it can give you an idea where things stand. You can use this knowledge in performance reviews or a new job that will provide you with the leverage to have the right or much better salary.
6. Have the Courage to Ask a Raise Higher than the Average
The average salary raise this year is reportedly about 3.1 percent, the highest since 2008. However, not everyone gets this raise. The 3 percent increase will never even add up much to your paycheck to make a significant financial difference. So, you must bravely ask for a raise that is higher than the company's average.
When the time comes for an annual raise or review, dare to ask for a higher percentage. If you have noted your work accomplishments, know the market value of your career, and are prepared, show your stand and ask for what you deserve.
If you have proven your value and case, the managers will even work with you on compensation. Although it may be scary and intimidating, you will never know the answer if you don't ask.
7. Look for New Job If You're Undervalued
If you have already improved your skills, showed your value, revealed your accomplishments, and asked for what's your worth and still didn't get a raise, it might be the right time to look for a new job.
If you only get 1-3 percent raise, it is never enough to make more money. You will never even feel it financially. So, it is a sign you should look elsewhere and find a job that will pay you better.
However, please ensure that salary or raise you are going to ask is still realistic and not too much. If your market value is $80,000, don't ask for $150,000 wage.
8. Conclusion
Salary raise and well-paying job are important parts to boost your financial well-being. However, this will only work if you know how to control your spending and practice budgeting and good personal finances habits.
Making more money is always a part of most people's career goals. With your hard work and vast knowledge, you should have a job that pays well.
Photo Sources: Adobe Stock, The Fresh Fork Online, Stock Fresh