We sometimes become so busy with work and taking care of our family that we sometimes forget to enjoy ourselves. Adding luxury to our lives will not only make us relax but will also remind ourselves that there is more to life than work and the people around you.
Isn't it nice to visit a shop that you love at the end of the day? It can be a routine that you follow after a tiring day at work. This will not only help you relax but you now have something beautiful to look forward to at the end of the day.
You can also plan a vacation at the end of the quarter to refresh your mind. You can go somewhere luxurious like the Maldives and enjoy the scenery that comes with the luxury of the place. You can also eat amazing food there and not think about anything and anyone for a while.
If you don't have the time or budget, here are some of the luxuries that you can add to your daily life without having to travel or spending too much. Continue reading below so you can start adding them to your life.
Luxuries To Add In Your Daily Life
Getting A New Umbrella
Whether it be during the hot summer days or the rainy season, having a new and beautiful umbrella would bring a nice touch. Ditch your old and dull-colored umbrella and find something that is actually beautiful. Find something that can match your everyday wardrobe. If you go to the office daily, then bringing a classy looking umbrella.
Choose an umbrella that matches your personality. Of course, you also need to make sure that it will protect you from the sun and the rain. Make sure to choose one that has UV protection aside from the design that you want.

Hydrating Mist
One of the most common beauty regimens of women today is the hydrating mist. There is a water mist in the market, but it would be nice to buy yourself something with an alluring scent. There is a rose mist that will not only help your face feel refreshed and well-hydrated, but it will also make you smell great. You can also opt for anything that has vitamin C to ensure that your skin is getting the vitamins it needs no matter where you are. Remember that your skin also needs to drink.
Chic Wallet
Besides a classy handbag, it would also be best to have a chic wallet inside. A wallet can also bring luxury, which is why it would be best to always carry a chic wallet. Choose one that looks pristine and is made out of high-quality leather. If you are not a fan of leather, then choose a fabric that's nice as well. Of course, make sure that it has the number of pockets that you need for your cards.
Nice Wipes
If you're wearing glasses, then it would be best to bring some nice wipes. Even if you don't, you can still bring wipes to clean your phone. There are nice wipes in the market today, so check for some classy looking ones. You surely don't want to use tissue or cloth since it might scratch your glasses or phone.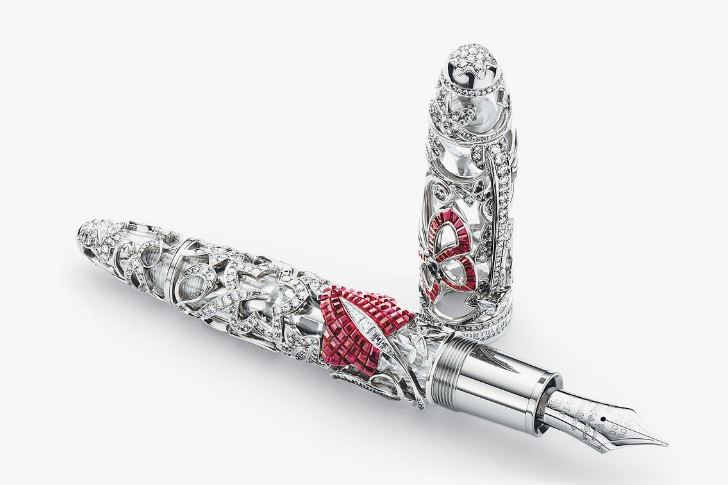 Nice Writing Pen
Whether you are a writer or not, you should invest in a nice writing pen. You can choose a classic one, as this will be perfect for writing with at any time. You can use this when writing on a banknote, receipt, or even when writing the tasks that you need to finish. Of course, make sure that it has a nice ballpoint as well, and one that you prefer since you can choose between 0.3 to 0.7 ballpoint.
Gorgeous Flowers
After a long day at work, it would be nice to get freshly cut flowers for your home. Drop by that flower shop along the way and pick your favorite flower. You may opt for some beautiful peonies that you can display in your bedroom or even in your living room. It would be nice to always have freshly cut flowers at home. Flowers make your home welcoming and look luxurious.
Conclusion
These are some of the luxuries in life that you can add daily. All of these tips are easy to follow, so you surely won't have a hard time doing them. When it comes to flowers, you can buy fresh ones every three to five days, depending on how long the flowers will stay fresh at home. Start making the above tips as a habit, and eventually, they will come naturally to you.
Photo Sources: Celebheli, IamDephne, Topistan