Ursula Andress – Born 1936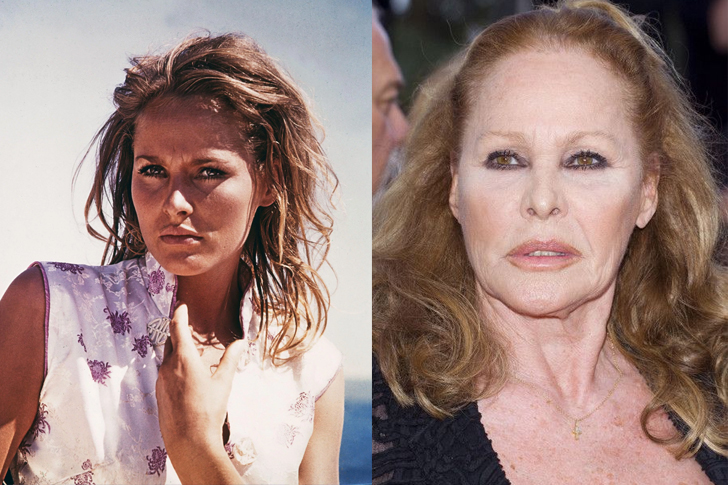 Ursula Andress is a former model and actress. Actress Ursula Andrews has secured her place in pop culture history by playing a key role in the film for the first time since viewers first saw the blonde beauty rise from the Caribbean surf. She is best known for her appearance in the movie Dr. No with Sean Connery as a Bond Girl back in 1962. Her love story was more tumultuous than her career as an actress.
Indeed, she had an affair with actor James Dean before his untimely death. Ursula subsequently dated John Derek in 1955, the same year that James Dean died. She also had intimate relationships with Jean-Paul Belmondo and Ryan O'Neal and had only son Dimitri Alexander Hamlin whose biological father is Harry Hamlin. At 83 years old, she is still fit and beautiful despite having wrinkles on her face. Hopefully, she makes an investment on her face to reduce or prevent more wrinkles.
Halle Berry – Born 1966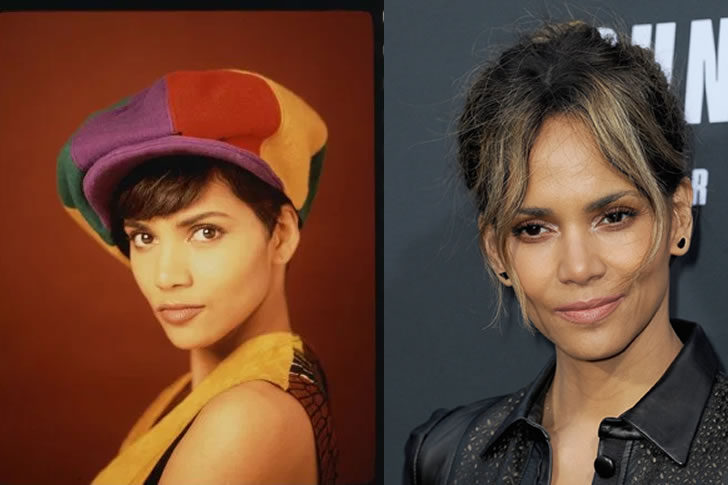 One of the most successful female celebrities in Hollywood is Halle Berry. In 2002, she won an Academy Award for Best Actress for her performance in Monster's Ball back in 2001. Besides her amazing skills in acting, she is also one of the most gorgeous women in the acting industry. She is already 52 years old but her youthful glow is still there.
She keeps on exercising, has a normal schedule, and gets enough vitamins and protein every day. She actively responds to sun protection, because ultraviolet rays are the primary killer of anti-aging. No wonder she is so young and beautiful even at this age! Besides, during an interview, she was asked about her secret to looking young. Halle said that her secret is her Ketogenic Diet and credits it for slowing down the process of aging.
Loni Anderson – Born 1945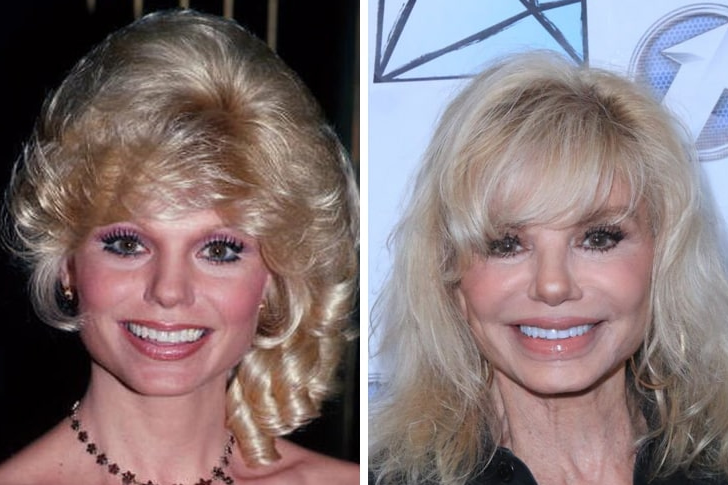 Loni Anderson is best known for her role as the receptionist Jennifer Marlowe in the CBS sitcom, "WKRP in Cincinnati", which ran from 1978 to 1982. The show earned her three Gold Globe Award and two Emmy Award nominations. She starred in the title role of the made-for-television film "The Jayne Mansfield Story". She was famously married to actor Burt Reynolds, with whom she appeared in the movie "Stroker Ace", but it was a box office flop. She appeared alongside Steve Martin in the romcom "The Lonely Guy" and voiced a character in the animated classic "All Dogs Go to Heaven".
What does this beauty look like now? The truth is that she's still charming. At a Hollywood dinner, the 75 years old actress showed off her legs in an elegant evening dress, a black lace dress, and sheer tights. We have to sigh that time is really biased, the treatment of beautiful people is always particularly tolerant.
Cybill Shepherd – Born 1950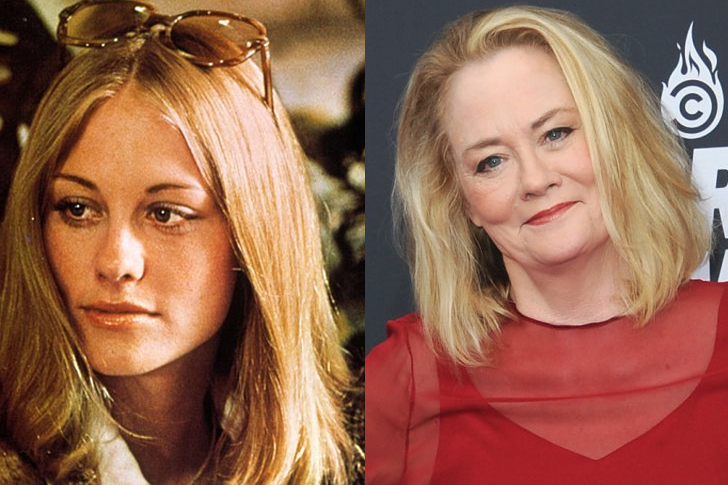 Cybill Shepherd was started as a model before she became one of the most successful actresses of her generation. Some of her most successful movies were The Heartbreak Kid and The Last Picture Show. She also starred with Robert de Niro in the movie Taxi Driver. Due to her successful career, she has an autobiography where her personal life was discussed. Everything about Cybill's failed relationships, battle with depression, and times she needed divorce lawyers were mentioned here.
She has also been seeking legal rights for homosexuality. In 2009 she won the Atlanta Human Rights Campaign award. She also attached great importance to and supported the development of her hometown and provided some financial support. At 69 years old, she remains healthy and fit, and she credits this to her healthy diet and anti-aging treatments. Hopefully, we will get to see her on the screen soon.
Salma Hayek – Born 1966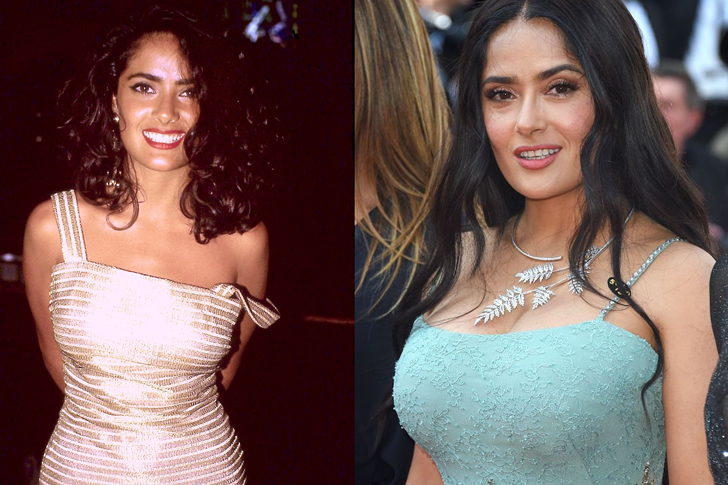 Salma Hayek is a Mexican beauty who rose to fame after landing roles in Wild Wild West, Dogma, From Dusk till Dawn, and Desperado. She was also best known for playing sensual roles which made her win the hearts of many people. With her breathtaking beauty and great physique, she is recognized by a lot of people today, which she credits to her acting skills and beauty. Due to her endearing roles, she won numerous awards.
The Hollywood star talked about the pass of time and some of her own tricks to take care of herself. She didn't put all the focus on beauty, she paid more attention to enjoying life itself. Salma is also very outspoken when it comes to raising awareness on the violence against women and for charity work. Even at 54 years old, she still maintains a glowing beauty that can sometimes be seen on the big screen.
Sophia Loren – Born 1934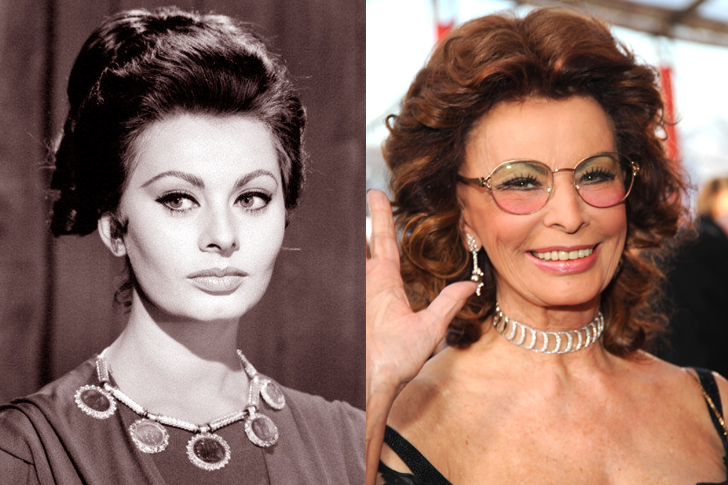 Sophia Loren had her first-ever beauty pageant at the age of 14 and then she decided to take up lessons in acting. When she was 15 years old, she landed a role as Vittoria De Sica in Two Women. She won an Academy Award for her performance in this production. For half a century, she has acted in more than 70 films with her moving style. In April 2005, Sophia Rowland was awarded the "Lifetime Achievement Award" at the 24th Istanbul Film Festival which opened on the 1st.
From an illegitimate daughter to an international movie star, Sophia Loren is so perfect without any flaws. She may have a successful acting career but she experienced trouble in her personal life. Years ago, she went to jail for tax evasion. Fortunately, her lawyer helped her sort things out. Now, she is 84 years old and she still looks beautiful. It may be because of her anti-aging products that are obviously working.
Barbara Walters – Born 1929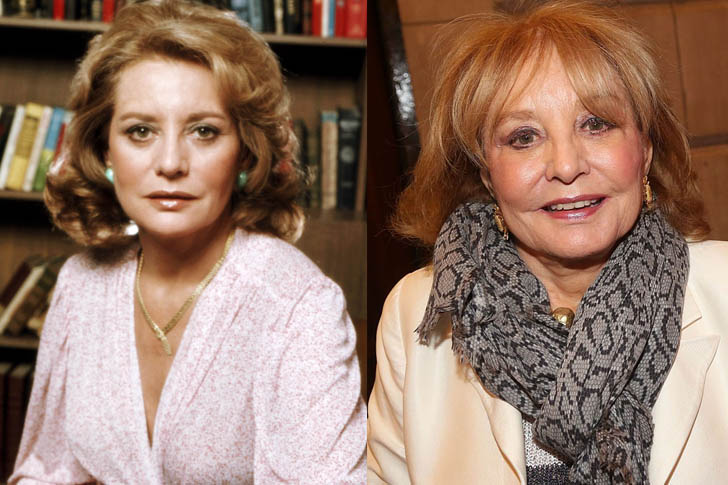 Barbara Walters can easily be called one of the most respected veteran journalists in the broadcasting world. To add, she is also an author and TV personality. Born in 1929, Walters is about to turn 91 this year. With her great contribution to the news world, she has been popular with a lot of viewers. This woman earns more than many of her male counterparts but can win some of the most difficult reports and interviews in half a century. She proved that everything is possible for a woman with a brain and ambition.
Walters used to appear on different television programs. She was part of Today, The View, 20/20, and the ABC Evening News. In 2014, Walters took her final bow and retired as a full-time host and contributor. However, she occasionally still appeared on ABC News through 2015, proving the degree of love she has for her profession that would never go away easily.
Julianne Moore – Born 1960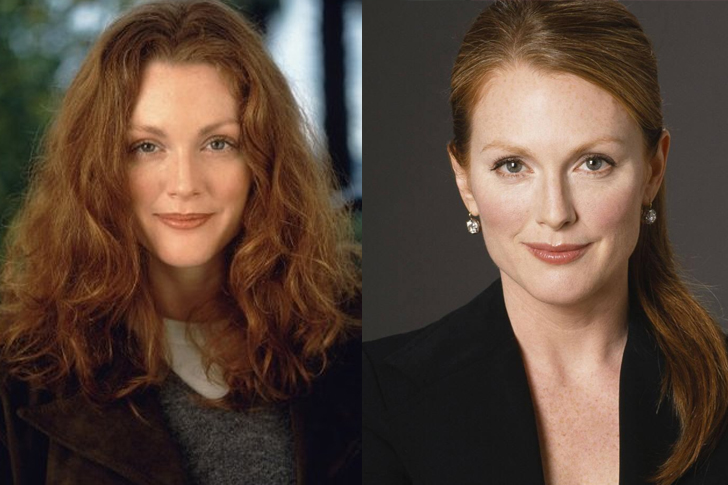 At the age of 19, Julian Moore chose to study performing arts at Boston University. Her outstanding performance won her the 1988 Emmy distinguished Newcomer Award and became an idol of thousands of fans overnight. Like most people, Moore started her career in film and television. Whether she is a leading role or a supporting role, she is one of the most important elements in a film.
Julianne Moore is best known for her white complexion and red hair which made her stand out from other beautiful actresses in Hollywood. Some of her blockbuster movies include The Hours and The Big Lebowski. Her latest film was Kingsman: The Golden Circle in 2017 and Gloria Bell in 2018. At the age of 58, she might not look as young as before but she still looks very beautiful. According to Julianne, she credits her stunning looks to her anti-aging products and sunscreen. To keep herself healthy, she also makes sure to attend weight training and yoga sessions every day.
Phylicia Rashad – Born 1948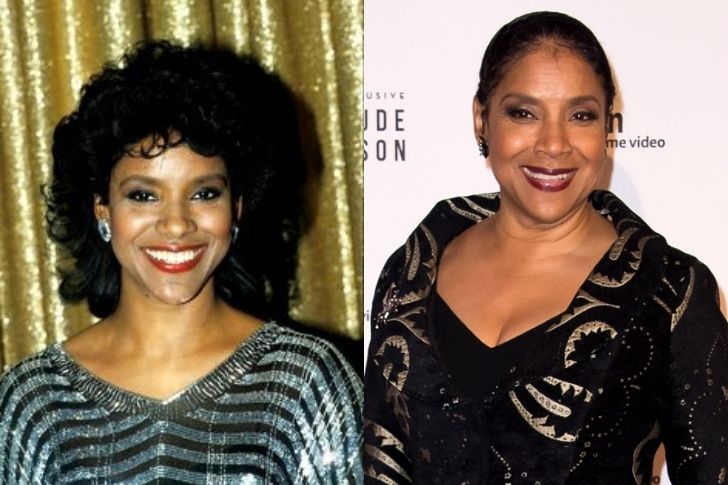 Texas-born Phylicia Rashad took her B.F.A degree from Howard University and graduated as magna cum laude. After her schooling, she pursued the fields of stage, film, and TV. On Broadway, she was seen on Cat on a Hot Tin Roof, Dreamgirls, and Gem of the Ocean, among others. On the big screen, she was a cast member of Creed I & II, The Old Settler, and For Colored Girls.
On TV, she is most famous for portraying the role of Clair Huxtable in The Cosby Show. She has been a recipient of several accolades over the years, like the Theater Hall of Fame and the Lucille Lortel Award for Outstanding Leading Actress in a Play, among others. Although Rashad is known for her iconic role as Claire Huxtable in the Cosby Show, she is still a busy actress. In the past few years, she has starred in "Empire" and"Creed 2″.
Lisa Bonet – Born 1967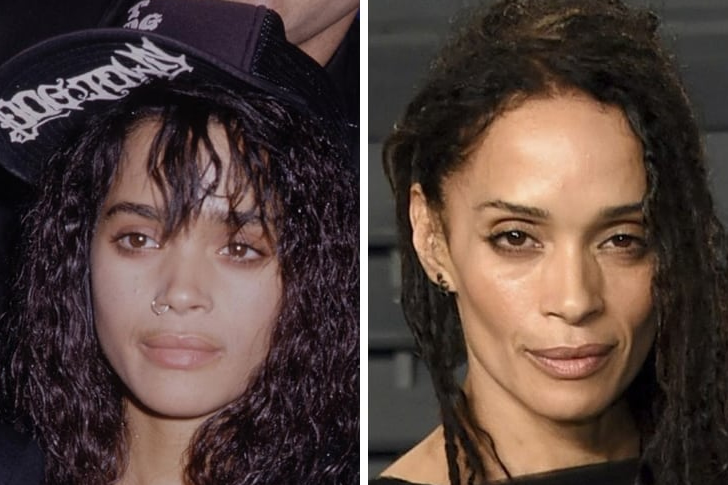 Throughout most of the 1980s and into the 1990s, "The Cosby Show" dominated the television ratings. Outside of Bill Cosby himself, many of the supporting actors from the series instantly became recognizable due to its long run, with some becoming stars on their own. Of the Huxtable family members on "The Cosby Show", the one that seemed most poised for a breakout was Lisa Bonet. While she didn't exactly become an A-lister after "The Cosby Show", she's still doing just fine for herself.
Throughout her career, she has been nominated for prime-time Emmys and Saturn Awards. In 1988, she won the Young Artist Award for young female superstars in the film for her epiphany in "Angel's Heart."In 1987, the actress eloped with Lenny Kravitz on her 20th birthday, and the couple has been married for six years. She gave birth to their daughter, Zoe Kravitz, in 1988.
Tina Turner – Born 1939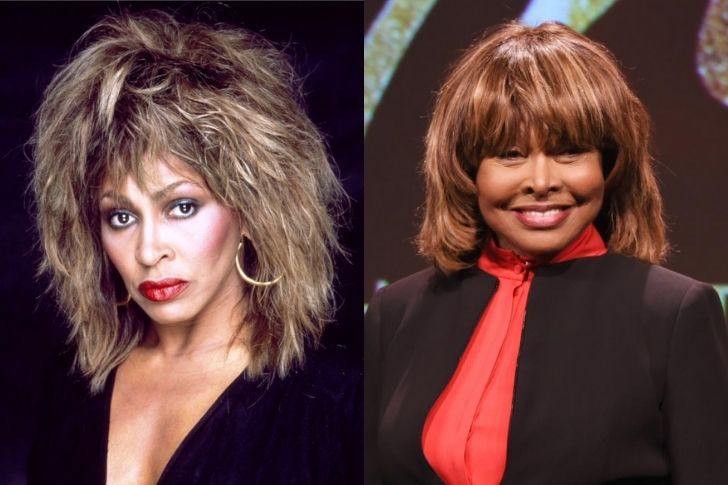 Iconic diva Tina Turner started out in the entertainment scene during the fifties performing alongside Ike Turner, her husband at the time. Eventually, she pursued a solo career soon after and sang hits like What's Love Got to Do With It. In her more than 50 years of performing career, she is known as the queen of rock and roll with the affirmation of numerous awards. As the most famous pop artist in the world, Tina Turner is regarded as the most successful female rock artist. Her albums and singles have sold more than 180 million copies worldwide.
Tina released the album Private Dancer and earned recognition and success for it, too. In 1991, the star became a Rock and Roll Hall of Famer. Soon enough, she participated in Beyond, a spiritual project, and an album. Tina also got married again to her long time lover Erwin Bach in 2013. With her advanced age, insurance plans are undoubtedly included in her finances and priorities.
Betty Whity – Born 1922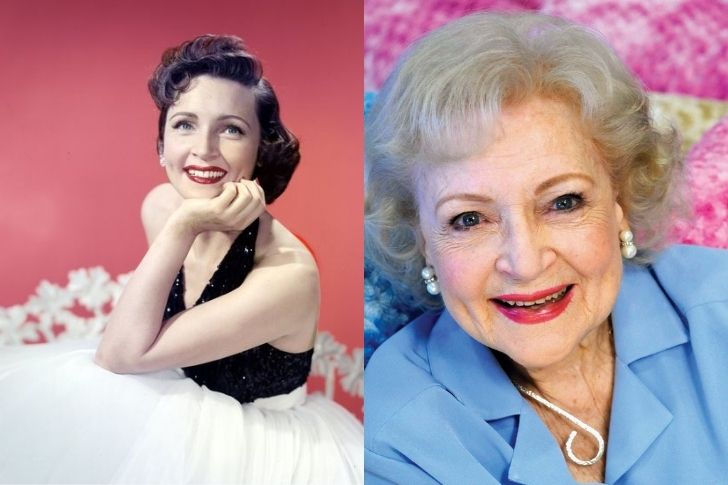 Taking credit as one of the actresses with the longest careers in show business is Betty White. Beginning her career in the 1930s as an assistant in a local TV station, White has definitely seen the tri-media evolve throughout her life. She has been around for more than 80 years doing shows like The Mary Tyler Moore Show, Hot in Cleveland, and The Golden Girls. The female celebrity also appeared on Saturday Night Live. Furthermore, she takes pride in being one of the first female Hollywood producers ever.
White has definitely made so many people laugh so much that they blow off the roofing through her energetic performances— and it seems like she has no plans of stopping anytime soon! Betty has won six Emmy Awards and 18 Emmy nominations in her career, spanning 65 years. She starred in the role of her late husband, Alan LUDDEN, with the stars of Hollywood's walk of fame. In 1995, she was included in the television art and Science Hall of fame.
Victoria Principal– Born 1950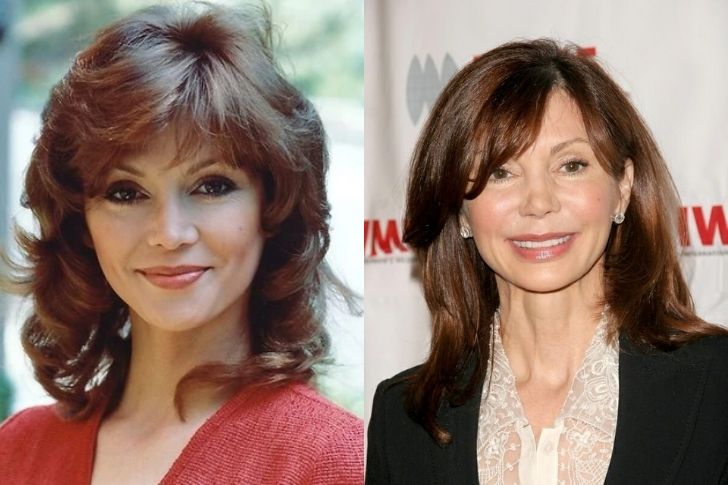 Victoria Principal is not only an actress but also a businesswoman and an author. She is most famous for appearing in the television show Dallas for nine whole years. When Victoria Principal finished reading Dallas before even auditioning, she knew it would be a success. However, she never thought that the story would be implemented globally when it was released in 1971. Victoria was also a cast member in the films Earthquake and The Naked Ape. She branched out to other fields other than acting after a while.
She made an investment to put up her own skincare line called Principal Secret. Since then, she has been sharing her beauty tips with women. Victoria, now 70, is the perfect spokesperson for women who want to feel and look the best at every age. Other than this, she started writing books about health, which she drew from her own practice and beliefs. With these business ventures and her active acting career, she is sure to grow her bank account.
Pauley Perrette – Born 1969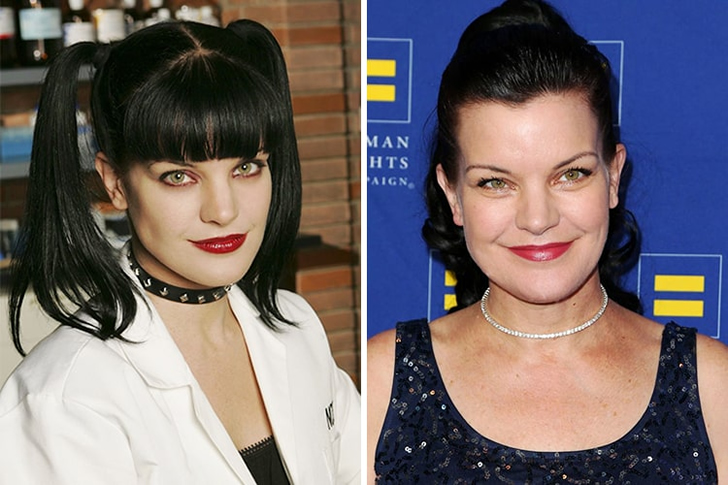 Pauley Perrette is an American actress. She is known for playing Abby Sciuto on the television series NCIS, from 2003 to 2018. Her character was adored for her brains, her gothic style, and all the nuances of her character – she quit the show after 15 years. It is easy to see why she was ideal for the role, having been an undergrad honor student in sociology, psychology, and criminal science – her character has the same degrees, but got PhDs in some of the fields, obviously.
Perrette was inspired to join Brock in a light-hearted series to take advantage of her comic potential. In New York, she also worked as a chef and bartender. It seems that she is really an adventurous person. Even if she is not an actress, she doesn't have to worry about her future career.
Ann Margret – Born 1967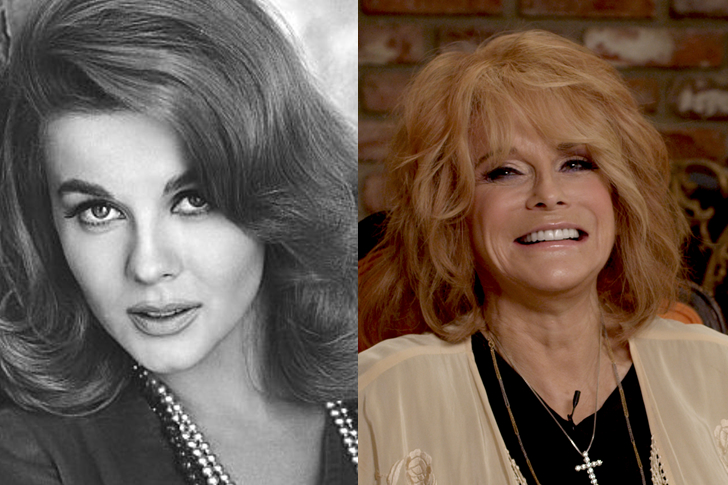 The actress and singer, Ann Margret, may have failed to secure a degree at Northwestern University, but she was successful in pursuing her acting and singing career. During the 1960s, she was praised for her roles in films such as Bye Bye Birdie, Carnal Knowledge, Viva Las Vegas, and The Cincinnati Kid. She and Elvis Presley established a lifelong bond of friendship in their first pairing in Viva Las Vegas (1964). Elvis's habit of sending a bouquet of flowers in all stage performances remained until his death on August 16, 1977. She expressed her romance for Elvis in her autobiography.
Because she was so good, she managed to collect five Golden Globe Awards and Emmy Awards. See, who says you need a college degree to reach success? Now, she's still acting for shows such as Ray Donovan, Happy! And The Kowinsky Method. It's hard to quit something that you're passionate about.
Catherine Bell – Born 1968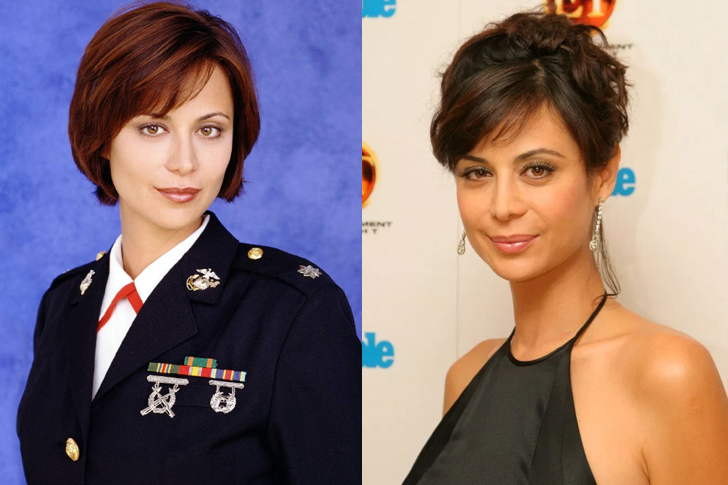 Catherine Bell was born in London, moved to California with her mother when she was two years old. Catherine Bell likes sports, especially taekwondo, skiing, and snowboarding. Catherine Bell credits her popularity to the television show Jag where she rose to fame after portraying Major Sarah MacKenzie. This was one of the most memorable characters that she had to play and people still remember her for it. After Jag, she landed small roles and nothing spectacular. Despite that, she continued her acting career.
Perhaps these all contributed to her being selected by FHM magazine as the "100 sexiest women in the world" in 2001. Who doesn't love such a cool and chic girl? She is also an active Scientology member and she religiously practices it. She is currently 52 years old yet she still looks gorgeous and even younger than her real age. But we also hope she shares the anti-aging skin care products she is using.
Diane Lane – Born 1965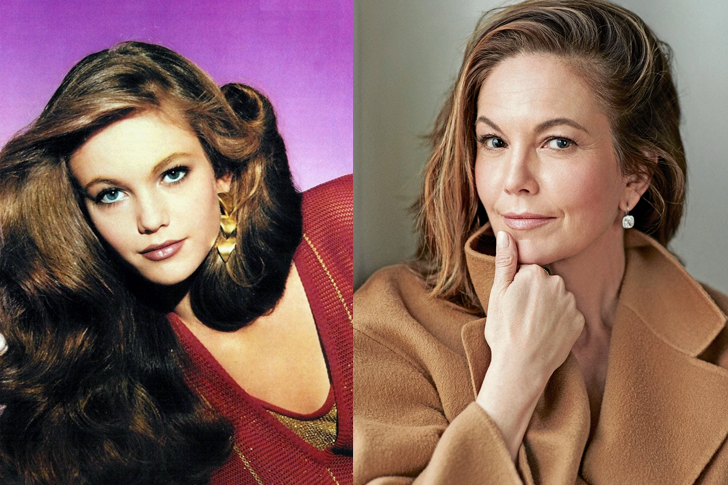 Diane Lane is one of the most successful actresses in Hollywood. Diane has been performing since she was very young and made her debut at the age of six. In 1979, she starred in the movie "love at sunset bridge" and acted with Lawrence Olivier. This made her popular, and soon she had more opportunities to show up.
At 54 years old, she still looks young and she credits this to her amazing sense of style. She can still rock a great bikini like most young women today. Some people say that she may have invested in cosmetic surgeries, but this is not the case with Diane. She swears by having a great nutritious diet and a fitness routine to keep her body toned. Currently, she has no plans on retiring yet so her fans will be able to see more of her as she gracefully ages.
Dolly Parton – Born 1946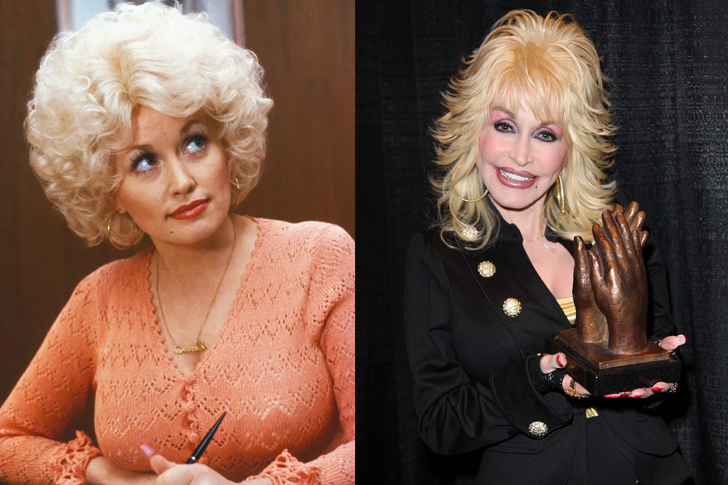 Dolly Parton is not only an American singer but she is also a songwriter, businesswoman, philanthropist, and actress. In 1999, Dolly Parton was inducted into the country music hall of fame. She has written more than 3000 songs, of which dolly has been on the American charts twice. She received numerous awards and has written chartbusters for other singers. One of her many hits is Jolene which is still famous today.
In 1998, she was named "Nashville's richest country music star.". As of 2017, her net worth is estimated at $500 million. Dolly Parton once said that she must work hard to make money. Maybe it's because she was not rich when she was a child, which brought a shadow to her heart. Recently, she stepped out of the spotlight and decided to make some investment in her own company Dolly Records. Hopefully, we will be able to see more of her soon.
Nicole Kidman – Born 1967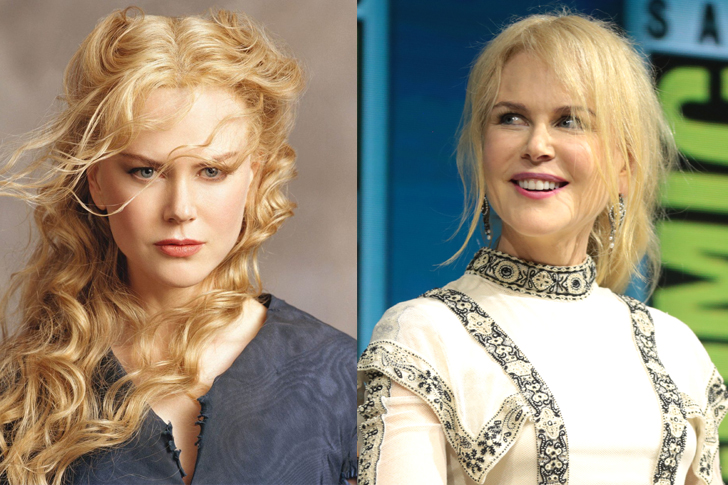 Nicole Kidman is another successful actress during her time. She is an Australian-American actress and producer who won numerous Golden Globe Awards, Primetime Emmy Awards, and Academy Awards. She was also one of the top 100 most influential people in the world, according to Time Magazine in 2018. She is an Australian goodwill ambassador for the United Nations Children's Fund. She helped raise relief funds for poor children in Australia and around the world.
In 2004, the United Nations awarded her the honorary title of "citizen of the world" for her outstanding charity work. At 52 years old, Nicole may look mature but she is still glowing. Her skin is always radiant which makes other people think that she may have made some investments in skincare products. So far, we know that she naturally takes care of her body by eating a healthy diet.
Loretta Swit – Born 1937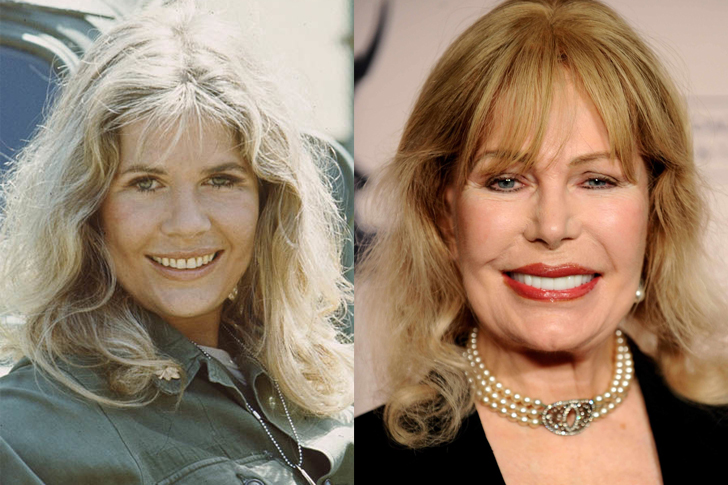 Loretta Swift is an American stage and television actress known for her role-playing. Loretta Swift was born in Pascal, New Jersey, on November 4, 1937. Her parents did not approve of her career in acting. However, there is nothing to stop her from performing on stage at the age of seven. Loretta Swit is considered as one of the graceful actresses who has aged beautifully. According to some, she retired in 1996 after acting in her first movie entitled Forest Warrior as Shirley.
But recently, she starred in the Play The Flute as Mrs. Kincaid. She may have aged, but she made sure that she ages gracefully. The years may show on her face, but she remained flawlessly beautiful over the years. She is still in shape since she takes care of herself for as long as she can. With her solid investments, she can retire anytime soon.
Sissy Spacek – Born 1949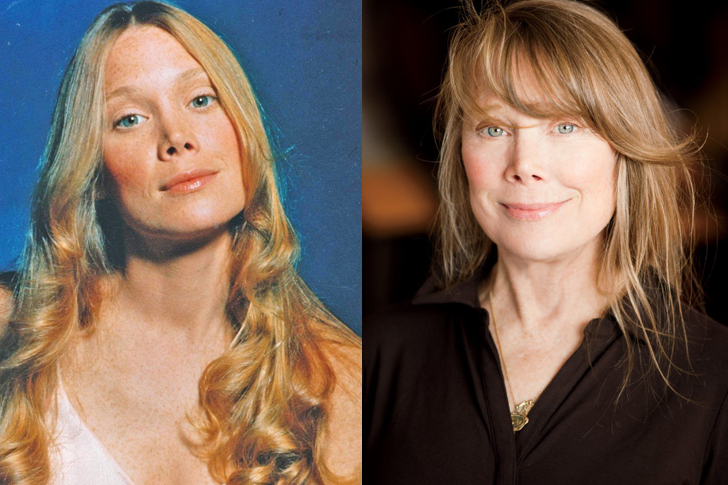 Sissy Spacek became famous after portraying Carrie White in Broad de Palma's movie Carrie. But she got her big break when she appeared in the 1973 film Badlands. Her acting career progressed and she even won an Oscar award for her performance Coal Miner's Daughter back in the '80s. Sissy Spacek is impressive with her blonde hair and freckles. She is not only an actress but also a singer. Maybe she inherited her mother's elegant voice. She was nominated for the Grammy Award for best country vocal performance.
Despite her fame and long career, she managed to keep a low profile. At 69 years old, she still maintains a healthy physique and skin. She credits all these to her amazing fitness routine and healthy lifestyle. She may also be using some skincare products to keep wrinkles at a minimum.
Ali MacGraw – Born 1939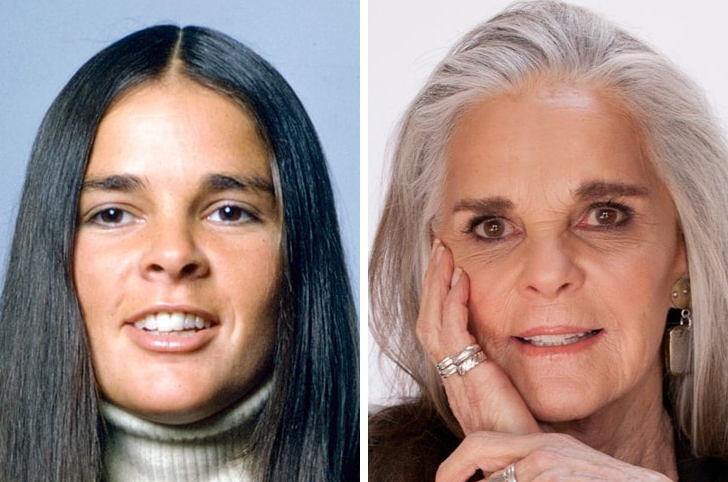 Ali MacGraw is a beautiful woman who starred in Love Story, one of the greatest romance movies of all time. This American actress was born and raised in Pound Ridge, New York. In her teenage years, she pursued a career in modeling.She majored in drama and art history at Wellesley University. After graduation in 1960, she worked as an assistant editor of a fashion magazine and became an assistant fashion photographer. In 1967, she became a famous fashion model.
She made a name for herself in the fashion world before she decided to become a fully-fledged actress. In 1969, her performance in her debut film Goodbye, Columbus had earned praises from the public. It was then when she was offered the lead role for Love Story, opposite Ryan O'Neal, for which she was nominated for a Golden Globe and an Academy Award.
Melissa Sue Anderson – Born 1962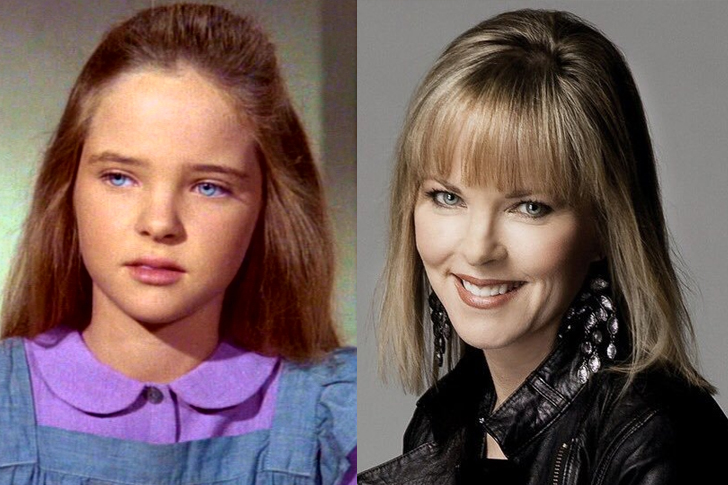 Melissa Sue Anderson first appeared in commercials when she was urged by her dance teacher. She eventually landed a role in an episode of Bewitched back in 1972, which she credits for getting her big break as Melissa in Little House on the Prairie, which lasted for seven seasons. She was nominated for Best Actress in a Primetime Emmy Drama Series in 1978 for her work in Little House on the Prairie, and won an Emmy for her performance in "Which Mother Is Mine?".
Besides TV shows, she also appeared in thriller movies and was able to create a name for herself. At the age of 56, she still looks as youthful as ever. We are not sure whether she is using an anti-aging product or have undergone cosmetic surgery. Whatever she's doing or using, it makes her skin look young.
Angela Bassett – Born 1958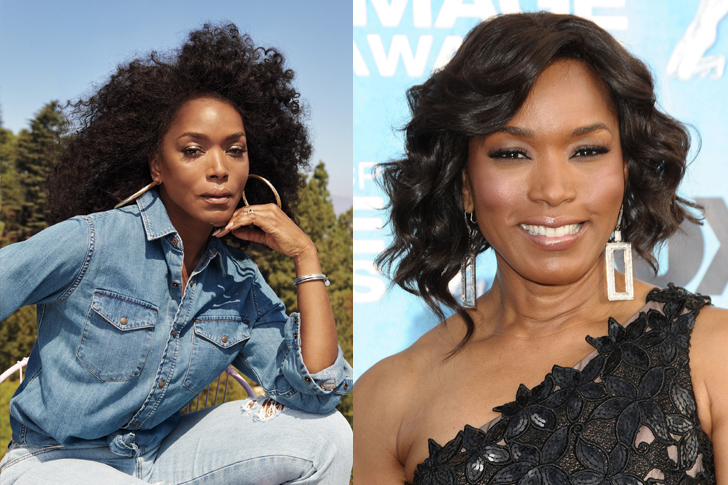 Angela Bassett is a social activist and an actress. She starred in different roles in many biographical films while also getting a degree in Fine Arts. By 1990, a series of TV roles had made her famous. However, her breakthrough role was to play Tina Turner in "what's love got do with it "(1993). Basset's performance won her an Oscar nomination and a Golden Globe Award for best actress.
Besides being busy working on movies, she also appeared in different TV shows including American Horror Story: Coven. Due to her amazing skills, she won different awards for her performance in How Stella Got Her Groove Back. One of the best things about her is that she never got involved in any kind of controversy. Instead, people know her for her work with charities. In fact, she sometimes walks the runway to help raise money to help different organizations.
Marisa Tomei – Born 1964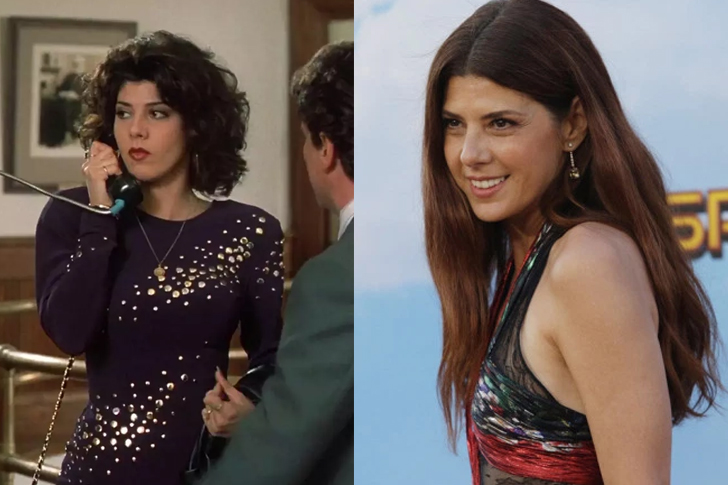 Marisa Tomei won an Oscar award for her fantastic performance in the movie My Cousin Vinny. She has one of the most colorful careers in Hollywood where she starred in numerous big-budget films including Spider-Man: Homecoming, Untamed Heart, Anger Management, and What Women Want. Her real breakthrough occurred in 1992 when she co-starred with Joe Pesci in "My Cousin Vinny", which won an Oscar for Best Supporting Actress.
Marisa plays the role of a stripper in the movie "The Wrestler". Her outstanding performance has won her the best-supporting actress awards from many film associations, the third Oscar nomination, Golden Globe, and BAFTA nomination. Currently, Marisa is still unmarried and it's not a problem since she looks happily single. Besides, most of her colleagues and friends underwent stressful divorces and had to pay lawyers to help them. So what makes Marisa looking young and beautifully fit? Her secrets are healthy eating and regularly doing dancing exercises.
Kate Jackson – Born 1948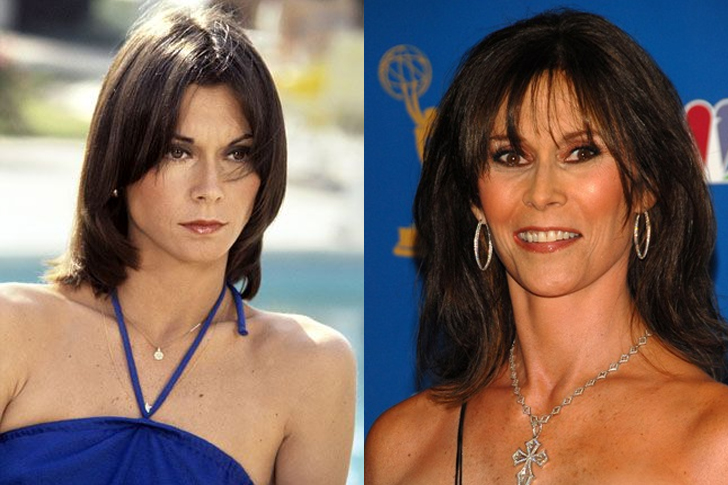 Kate Jackson is part of the original Charlie's Angels cast. Some of her latest works were Criminal Minds in 2007 and A Daughter's Conviction as Maureen Hansen in 2016. At the age of 72, she still looks younger than her actual age. She credits her appearance to her fitness routine and healthy, nutritious diet. During her time and up until today, she is one of those actresses who are flawlessly and gracefully aging. Despite hiring lawyers multiple times, she still looks like she has lived a stress-free life.
Besides her huge success for her role as Sabrina Duncan in the 1976 TV series Charlie's Angels that got her on the cover of Time magazine, Kate was also noted for her performance as Amanda King in Scarecrow and Mrs. King in 1983 through 1997. Some of her other unforgettable movies were Night of Dark Shadows, Making Love, Loverboy, Quiet Killer, Empty Cradle, and Satan's School for Girls.
Goldie Hawn – Born 1945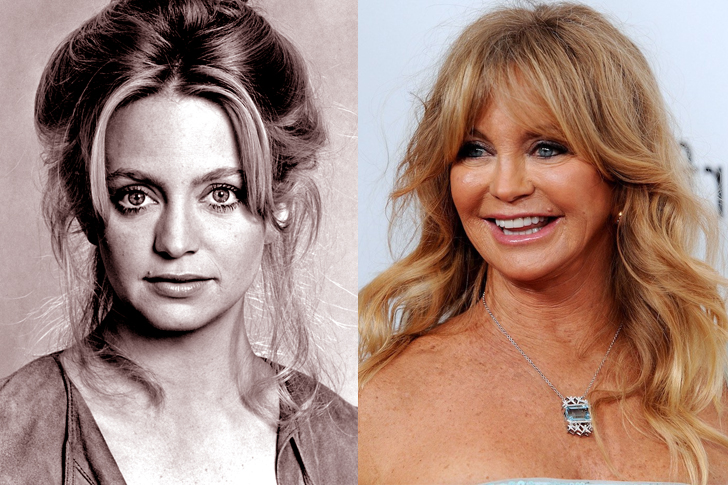 Goldie Hawn is an award-winning actress who first appeared in the movie Cactus Flower back in 1969. She credits this movie to her immediate stardom. A lot of producers claimed that every movie that she works in will become a blockbuster, which was true for more than three decades of her career. She shared her earnings by creating the Hawn Foundation to help the underprivileged. Now at 73 years old, she retired from her acting career but she still maintains a beautiful and fit body. Whether she gets cosmetic surgery or not, she still looks gorgeous.
Before Goldie won an Academy Award and Golden Globe Award for Best Supporting Actress for her performance in Cactus Flower, she first rose to prominence when she starred on the NBC's comedy program Rowan & Martin's Laugh-In that ran from 1968 through 1970. Then, she maintained her status as one of the bankable stars by making more successful movies. By the way, she is the mother of successful actors Oliver Hudson, Kate Hudson, and Wyatt Russell.
Suzanne Somers – Born 1946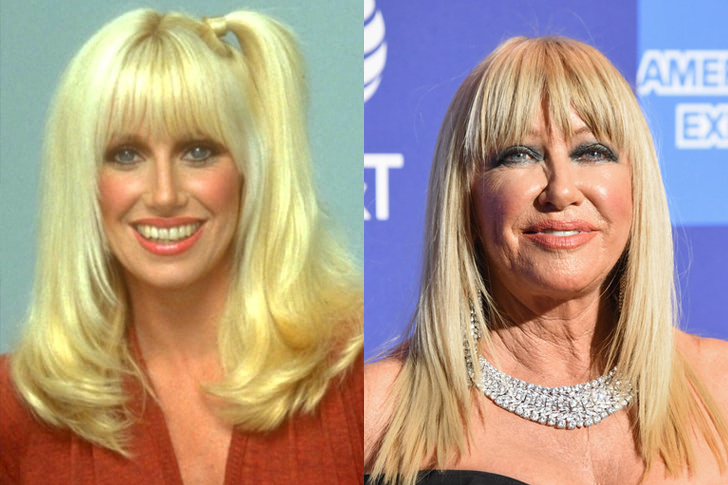 Suzanne Somers has an amazing career, even at the age of 74. She still has a lot of energy, and she looks younger than her actual age. Whether she's been using anti-aging products or is a fitness enthusiast, it is surely working for her. One of the best things about Suzanne is that she didn't make any investments in liposuctions or plastic surgeries. She is also the author of a book about nutrition and fitness. Suzanne surely knows what's right for herself and her body without putting herself in any danger such as the consequence of surgeries.
Other than her successful acting career and aging gracefully before the camera, Suzanne is also one of today's respectable businesswomen, health advocates, and authors in our midst. She has written and published a series of practical books that included her advocating for bioidentical hormone replacement therapy in her 2006 released Ageless: The Naked Truth About Bioidentical Hormones.
Randy Travis – Born 1959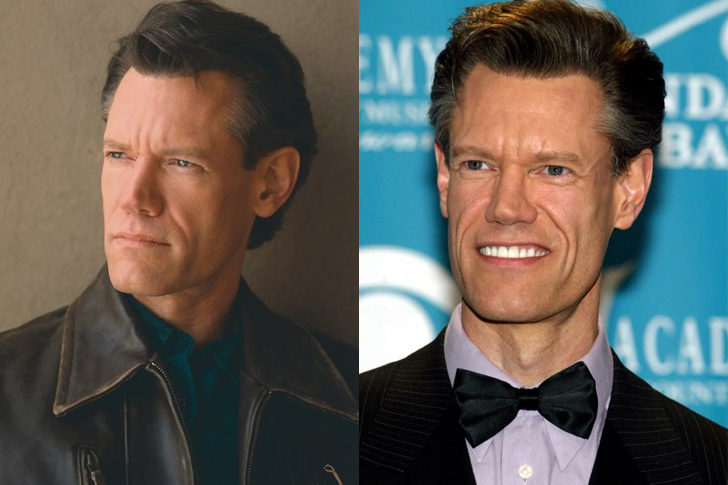 Randy Travis is a famous Christian country musician and artist. He started his own career back in the '70s and had a successful career until the '80s. One of his greatest singles is Forever and Ever, Amen which reached the Billboard chartbuster list. He also appeared in different TV shows and movies which helped with his popularity. Unfortunately, he had to hire a lawyer to separate with his wife and when he was charged with DUI. Now, he looks physically fit and looks a decade younger than his real age of 61.
In his active years in the music industry, he worked with gusto on 20 albums, charting at least 50 songs on the Billboard Hot Country Songs. In fact, he had 16 songs that ranked #1. He was considered vital to country music's history in the mid-'80s when his album Storms of Life broke through and sold more than four million copies, establishing him as a major force in the neotraditional country movement.
Erika Eleniak – Born 1969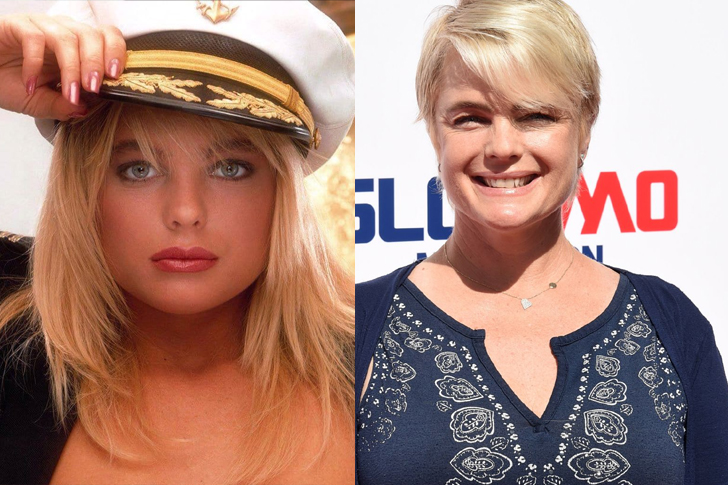 Erika Eleniak was a model and actress back in the '80s who rose to fame after appearing in the popular TV show Baywatch. She has come a long way since the '80s but she still looks as stunning as ever. Unfortunately, she had to hire a lawyer back then but she managed to get through it. Erika made numerous movies from the '90s until the 2000s because people don't seem to get tired of her beauty. She is currently 49 years old but she still looks glowingly beautiful even if the only makeup she has on is light lip gloss and mascara.
Before she graced our prime time screen on Baywatch, she was first seen on film when she was 12-year-old playing a small role as the girl kissed by Henry Thomas on E.T.: The Extra-Terrestrial in 1982 and followed by another role in the 1988 remake of the horror film The Blob.
Helen Hunt – Born 1963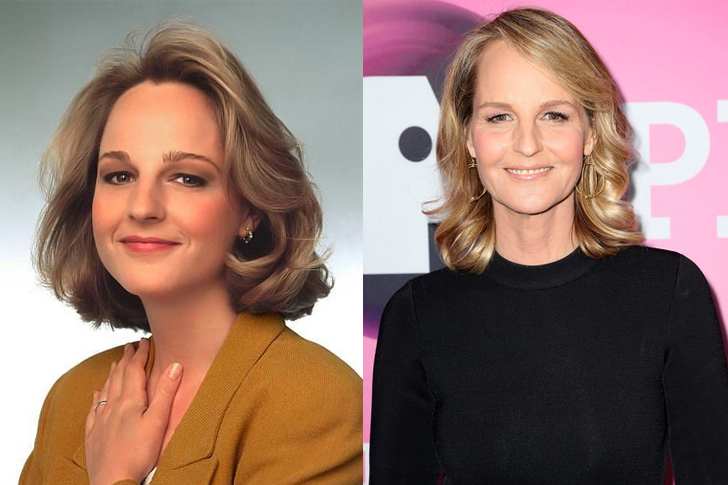 One of the most graceful actresses in Hollywood is Helen Hunt who up until now managed to keep a healthy-looking skin and body. Some people may think that she's been getting plastic surgeries or using expensive skincare products, but she credits her fabulous physique to surfing. For Helen, being a surfer helps her keep her body well-toned. It also makes her skin look like it's not aging. There may be some wrinkles around her eyes, yet she still looks youthful. She is now 56 years old and we are not sure if she has any plans on retiring soon. One thing is for sure, she will continue her surfing habits and maintain a glowing look.
Known today as one of the successful and award-winning actresses of her time, Helen also tried filmmaking. As a film and TV director, she completed around 15 projects from 1998 through 2019. With more filmmaking projects on the way, it's only a question of time when we'd start seeing her rake in awards as a filmmaker, too.
Elle Macpherson – Born 1964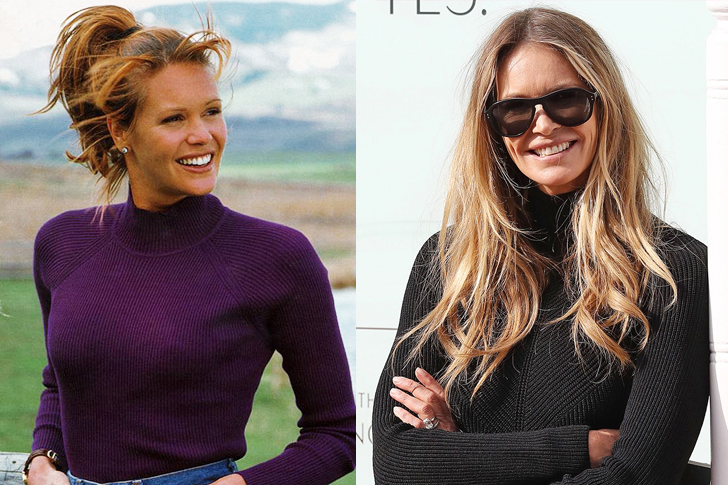 From the land down under, Elle Macpherson had one of the most perfect faces during her prime. She is not only an actress but also a TV host and an Australian model. During her younger years, she rose to fame after numerous appearances in swimsuit issues of magazines. From the 1980s until today, Elle was also recorded to have five times covered appearances on Sports Illustrated Swimsuit Issue, which lead to her being nicknamed by Time in 1989 as "The Body."
Today, at 56 years old, her wrinkles are almost non-existent. Some people think that she made significant investments in plastic surgeries. Elle admitted that she uses Botox and fillers to keep her face look young. Currently, she keeps her skin's healthy glow by having a healthy diet and following a fitness routine. For her career, the former model now focuses on her thriving business ventures such as the lingerie line called Elle Macpherson Intimates and skincare products named The Body.
Christie Brinkley – Born 1954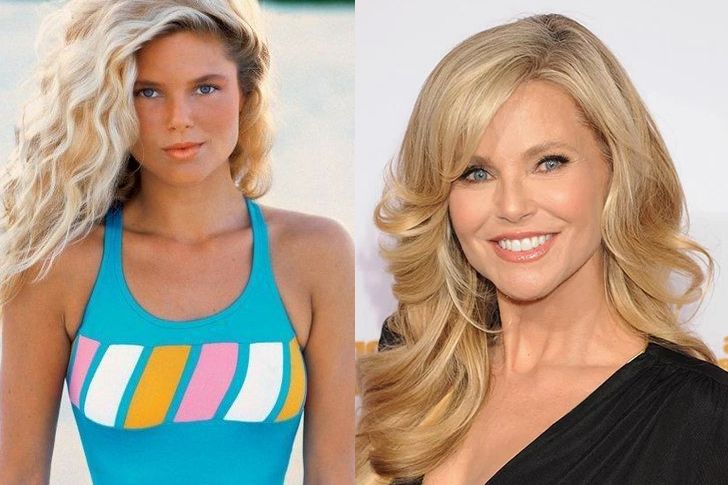 Christie Brinkley is one of the most popular models-turned-artists in Hollywood. She had a very successful career in modeling, and in fact, she had 50 covers in different popular magazines. Christie rose to fame for her unprecedented three-time consecutive appearances on Sports Illustrated Swimwear Issues back in the late 1970s. She was also the face of CoverGirl for 25 years, appearing on more than 500 fashion (or not) magazine covers. As a model, she has signed modeling contracts with major fashion or non-fashion brands, which have surely secured her financially for years to come.
Christie probably has more than enough investment money for her retirement. However, she didn't stop at modeling and decided to pursue acting. At 66 years old, she still looks gorgeous and fit, which makes people think that she might have undergone cosmetic surgeries. We believe that the reason for her great physique and glowing skin is her diet and her fitness routine.
Kylie Minogue – Born 1968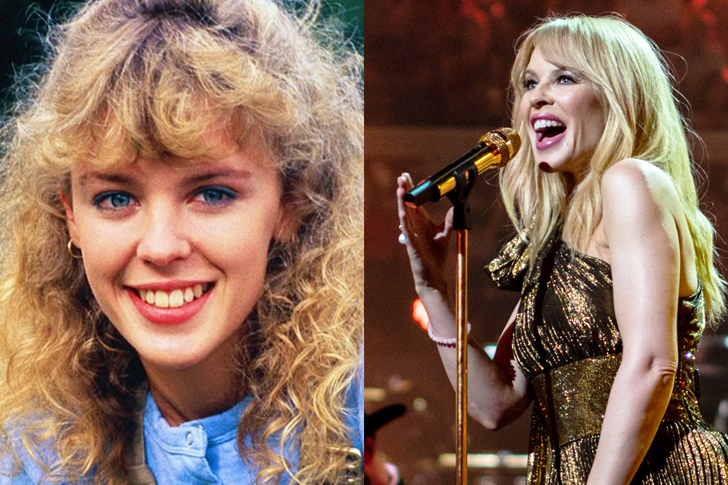 Kylie Minogue first debuted in Neighbors, an Australian Soap Opera. After her debut, she became a big international star and entered the music industry. She was named Princess of Pop, especially because she has been recognized as Australia's highest-selling artist under the ARAI or the Australian Recording Industry Association. In 2017, she signed a deal with BMG Rights Management and by the end of the year, she signed a joint agreement with the Mushroom Music Labels.
The singer-songwriter has sold more than 70 million records worldwide, making her the highest-selling female Australian artist of all-time. Around the world, she was also a style icon that every girl in the 1990s tried to imitate. At 52 years old, Kylie looks younger than her actual age and she credits this to her healthy habits, exercise, and nutritious diet. With the looks of her now, for sure, her health and fitness routines are to be sought-for, too.
Jennifer Aniston – Born 1969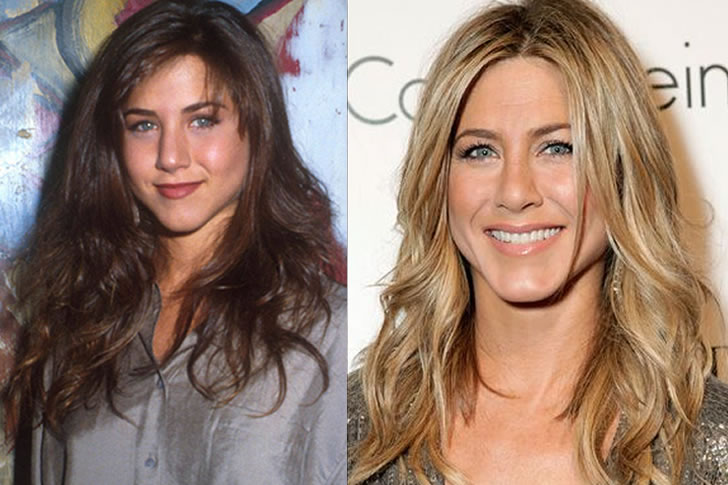 Jennifer Anniston from F.R.I.E.N.D.S seems to not have aged. Besides being famous for her TV role as Rachel Green, Jennifer was also known for her numerous movie roles. She was critically acclaimed for her performance in  Office Space, The Good Girl, Friends with Money, Cake, and Dumplin'. While some of her commercially successful films were Bruce Almighty, The Break-Up, We're The Millers, Marley & Me, and Horrible Bosses.
Just like everyone, she also experienced ups and downs throughout her life. In 2000, she and Brad Pitt decided to get married. It was one of the most celebrated marriages in history. In fact, some people who have watched their wedding video still feel sad because they decided to end their marriage five years after tying the knot. With the help of a lawyer, they finalized their separation. Currently, there is no news about whether she is dating anyone. In time, Jennifer will be back into the dating scene and will be successful thanks to her gorgeous looks.
Kim Cattrall – Born 1956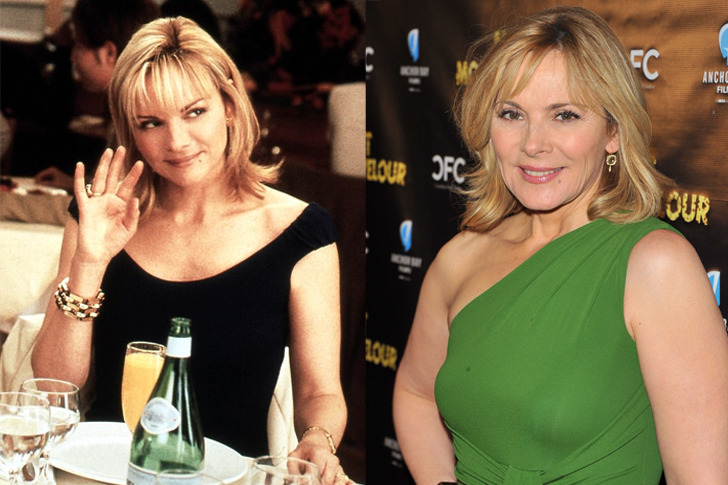 Kim Cattrall was the actress behind the flamboyant friend of Carrie Bradshaw, both in the movie and the show. She played the role of Samantha, who is always worried about her aging skin. However, in real life, it's the opposite because Kim still looks fabulously gorgeous at 64 years old. Some people may say that she made considerable investments in cosmetic surgeries, but this is not the truth. What seems to be working is her healthy diet and fitness routine. We think that Kim doesn't even need to use any anti-aging products because her healthy lifestyle is enough to maintain her gorgeous glow.
Prior to her award-winning stint in the TV series Sex and the City, she was known to have debuted her career in the 1975 film Rosebud. Then she rose to prominence in the 1980s for her numerous roles in the movies Ticket to Heaven, Police Academy, City Limits, Big Trouble in Little China, Mannequin, Masquerade, Midnight Crossing, and The Return of the Musketeers.
Lisa Kudrow – Born 1963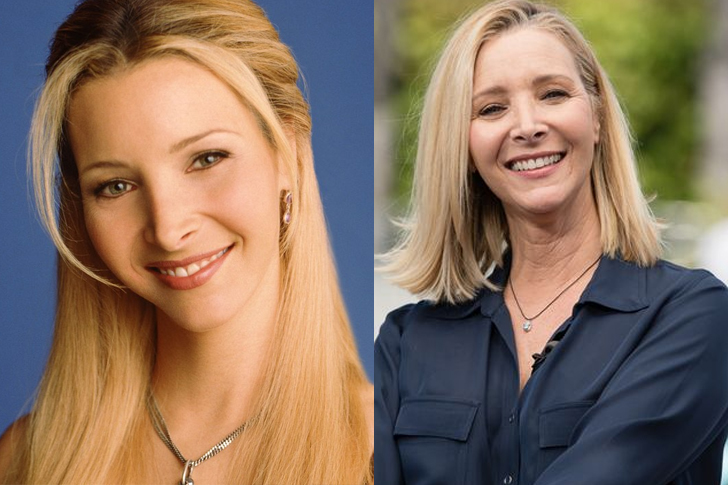 Another star from the TV show F.R.I.E.N.D.S is Lisa Kudrow. She also starred in numerous movies and also became part of a production team. Some of her latest movies were Booksmart and Long Shot in 2019. At the age of 57, she can proudly say that she avoided liposuction or surgery since she prefers to age naturally. Although according to her, she might try undergoing one when she turns 60 years old. We hope that she won't since she ages beautifully. Currently, she is still happily married to Michel Stern and they have a son named Julian Murray Stern.
Before she landed her role as Phoebe Buffay in F.R.I.E.N.D.S, Lisa was doing guest star appearances in several sitcoms back in the '80s. However, she rose to fame and gained TV prominence after appearing in the popular sitcom, winning a Primetime Emmy and SAG awards for her performance. She was also critically acclaimed for her performance in the romantic comedy The Opposite of Sex, for which she also received nominations and awards.
Travis Tritt – Born 1963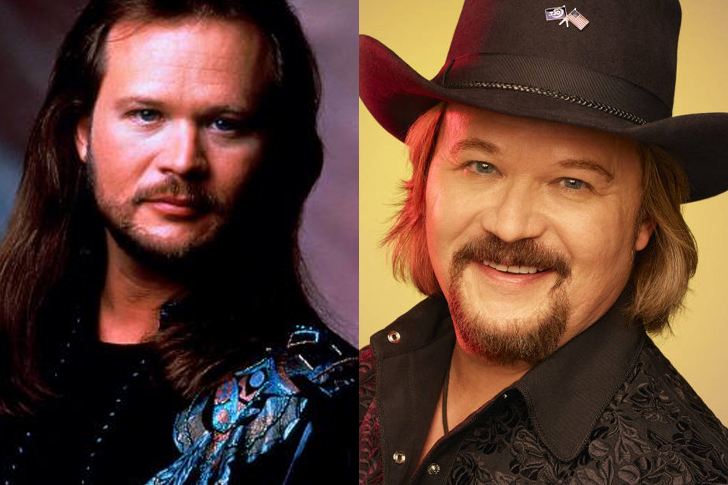 Travis Tritt gained huge success when he released his single Here's A Quarter (Call Someone Who Cares) back in 1991. His album All About to Change reached the platinum charts for three consecutive times. He has won several awards for all the great songs he sang. Travis also decided to make an investment in his own publishing company, Post Oak Recordings back in 2012. Even at 57 years old, he still manages his own company and looks physically fit. It must be because he is satisfied with both his personal life and finances. Whatever he is doing to maintain his great physique, it works great for him.
Back in 1989, the country music singer signed a contract with Warner Bros. Records, which led him to release seven studio albums plus his Greatest Hits package, which were all certified platinum or rated higher by RIAA. His songs were not only popular but also highly recognized. In 1992, he received a Grammy Award for Best Country Collaboration with Vocals for The Whiskey Ain't Workin, where he was able to duet with Marty Stuart. Six years later, he won the same award for Same Old Train collaboration with Marty and nine other artists.
Penelope Cruz – Born 1974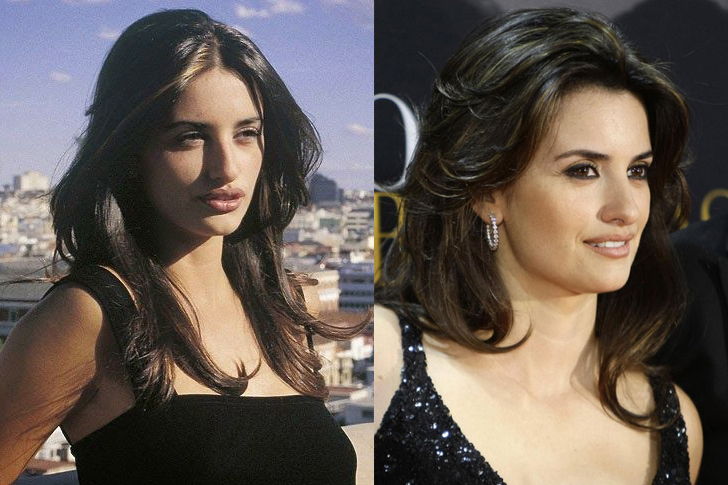 Penelope Cruz is one of the first actresses from Spain who won an Oscar. She is still in the acting industry, practicing her skills and her profession. Currently, she is 46 years old and has no issues when it comes to aging, unlike other Hollywood actresses who get cosmetic surgery or Botox to help them look young. For Penelope, she's been aging great as if the aging process suddenly stopped. In fact, she can even pass off as a twenty-something woman, and she credits this to her amazing skincare routine and great genes. She may be a mother of two, but she doesn't look like a mom at all.
For her career, she is known for her appearances in various films such as in comedy Waking Up in Reno, thriller Gothika, Christmas film Noel, and action-adventure movies Sahara and Pirates of the Caribbean: On Stranger Tides. She also starred in the romantic comedy in 2012 To Rome with Love, in the 2013 crime drama The Counselor, and the mystery film Murder on the Orient Express in 2017.
Kenny Rogers – Born 1938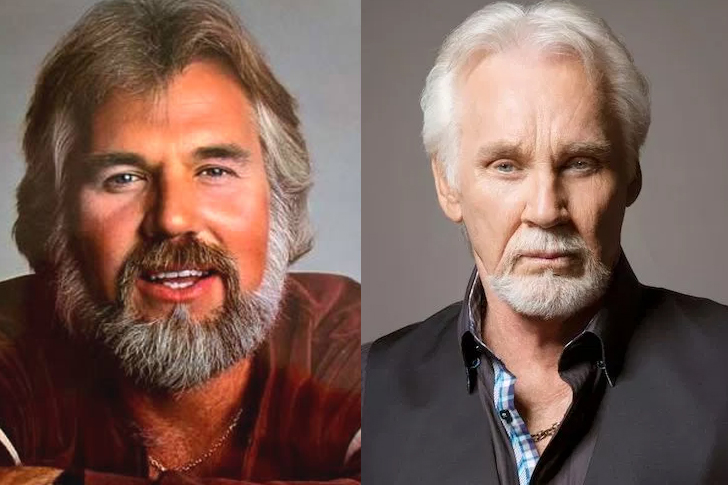 Kenny Rogers is a music legend who taught everyone the beauty of country music. He became famous in this genre and successfully produced 120 singles. Kenny first started his music career with his own band, The First Edition. After a decade, he decided to go solo in 1975. His albums, The Gambler and Kenny, were honored to have been included in the list of The 200 Most Influential Country Albums Ever by About.com poll. In a 1986 joint poll by USA Today and People magazine, Kenny Rogers was voted the "Favorite Singer of All Time."
He received all these titles on top of his numerous prestigious awards and his 2003 lifetime achievement award for six decades of his music career. Not to mention his chart-topping successes yet even in the late 2000s.  He had a successful career, ending it with a huge farewell tour. Although his fans were very sad to see him retire, he decided to make some investments in his fitness and health. Just recently, he squashed rumors that he is dead because he is definitely alive.
Sofia Vergara – Born 1972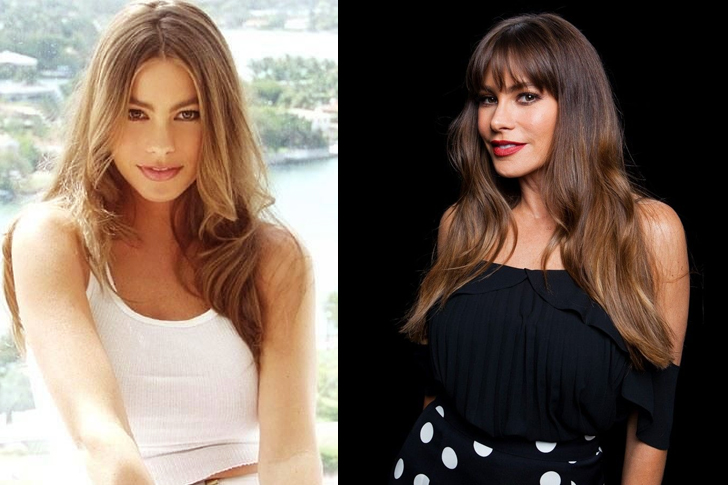 Sofia Vergara is a gorgeous Latina who made it big on television. She is part of the long-running TV show The Modern Family, which she credits for her popularity. Sadly, the show has already ended; hopefully, Sofia will be given another project after this TV show. Besides appearing in TV shows, she was also cast in numerous movies such as The Con Is On in 2018 and Bottom Of The 9th in 2019. Some of her other notable performances were highlighted in films such as The Smurfs, New Year's Eve, The Three Stooges, Machete Kills, Chef, and Hot Pursuit.
She also did voice acting for animated films such as Happy Feet Two, Escape from Planet Earth, and The Emoji Movie. Today, you'll see her weekly as a judge on America's Got Talent.She is one of the wealthiest stars today with a net worth of $160 million. With a happy marriage and a stress-free life, it's no wonder that Sofia looks younger than her actual age of 47.
Jenny Agutter – Born 1952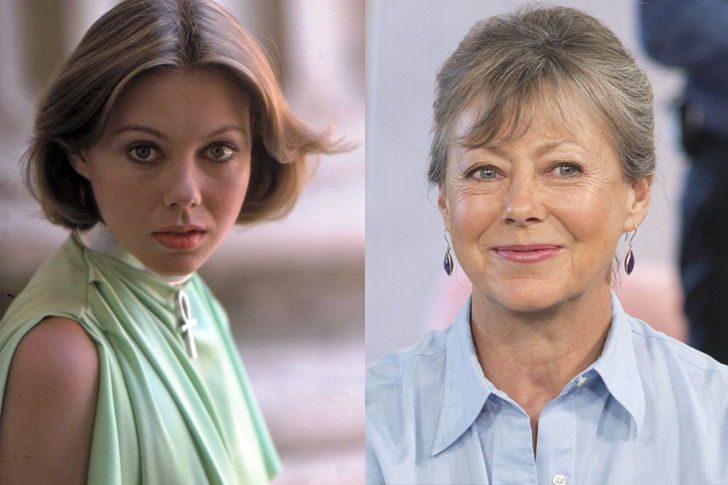 Jenny Agutter started her acting career when she was 12 years old. Her film debut was a starring role in East of Sudan and she credited this movie for her popularity. In 1974, she decided to move to the United States so she can pursue an acting career in Hollywood. She appeared in different movies and TV shows but she decided to go back to Britain during the '90s so she can focus on her life. Throughout her acting career, she kept her personal life private and there was no news of any rehab visits, drug abuse, or any controversies.
She is now 68 years old and her latest projects were Captain America: The Winter Soldier and The Avengers.Since 1990, Jenny has been happily married to her husband Johan Tham, and they both now have an adult son. You will see her actively supporting charitable causes such as raising awareness and supporting people suffering from cystic fibrosis, a condition which her very own niece suffers from.
Elizabeth Hurley – Born 1965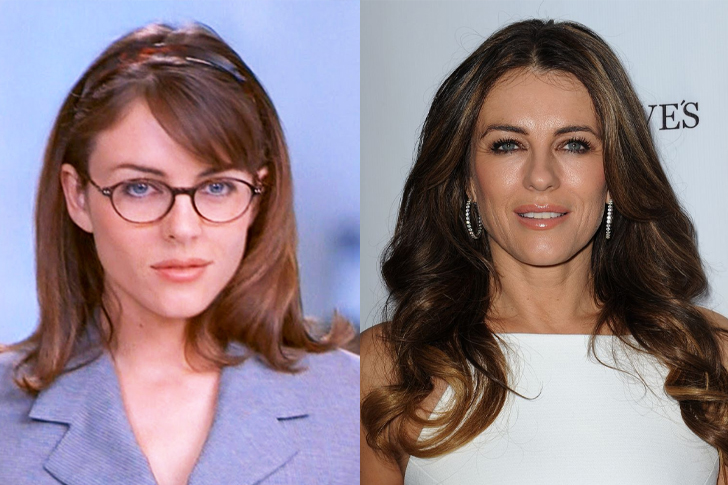 Born 10th of June, 1965, Elizabeth Hurley is an English model, actress, and businesswoman. At the age of 29, she became a model and became associated with Estée Lauder. She's the representative of the company, specifically their perfume line. Elizabeth is also a successful actress, and she's best known for her portrayal of Vanessa Kensington in the movie Austin Powers: International Man Of Mystery.
However, that is not the only thing she is most famous for. She first gained her popularity for being the girlfriend of the legendary Hugh Grant when he first gained his popularity and becoming the center of attention of the international media due to the success of his films. Currently, she still has that youthful and gorgeous look at 55 years old. It may be because she made significant investments in skincare products or follows a good fitness routine. Whatever it is she's doing, it indeed is working for her.
Jennifer Lopez – Born 1969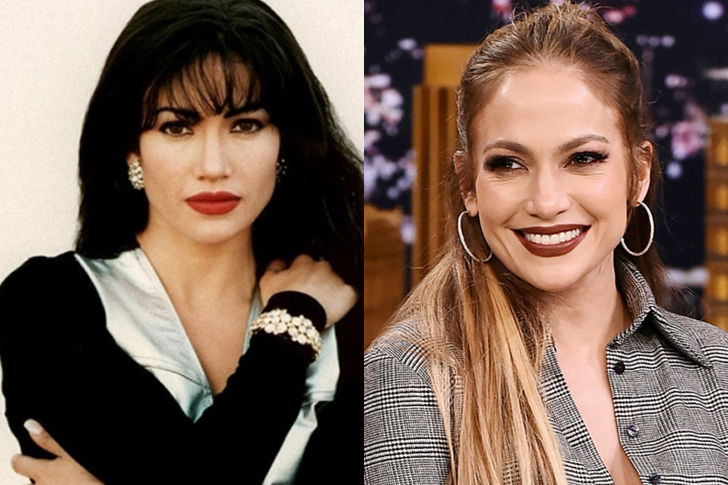 Jennifer Lopez, or more popularly known as J.Lo, is one of the Hollywood actresses who have many talents. She started as a dancer in the TV show In Living Color back in 1991. Six years later, she earned her first leading role as Selena in the biopic Selena. She landed more movie roles while she became one of the best musical artists of her generation.
At 51 years old, she still looks beautiful and fit, and some of her fans wonder if she made investments in cosmetic surgeries. However, J.Lo made sure to hire a personal trainer to help her look young and fit no matter what her age is. We're just not sure about her anti-aging routine, if she has any, since she has not shared this piece of information with her fans or any interviews before. However, we do know that she will let the world know about her secret routine sooner or later.
Michelle Pfeiffer – Born 1958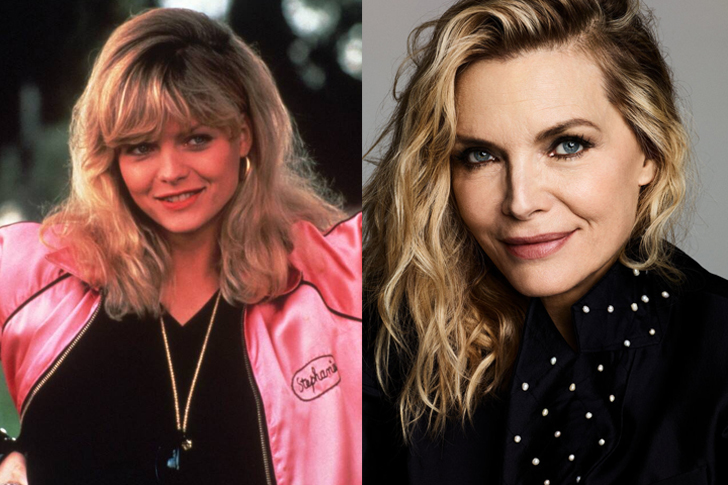 Michelle Pfeiffer started her career in the acting industry with small roles, but eventually, due to her passion and hard work, she got her big break in the movie Grease 2. She was also a cast member in Brian de Palma's famous film Scarface, which helped her get the stardom she deserves. Her role in this movie was a trophy wife who became addicted to illegal substances, which made her very popular because of how well she portrayed the character.
Fortunately, in real life, she never had to go through rehab because she managed to avoid all of those temptations. At 62 years old, Michelle still has a youthful glow, and she credits this to her skincare products and fitness routine. Of course, aside from all those things, she always made sure to check and healthily control her diet to maintain her healthy lifestyle and keep that glow that most of her fans are aware of.
Andie MacDowell – Born 1958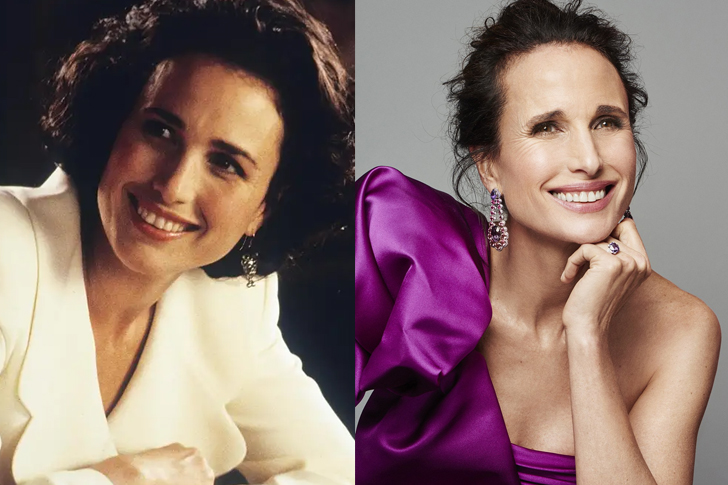 One of the actresses that are aging very well is Andie MacDowell. Just like wine, her looks improve as she ages, which makes us think that she may have a great skincare routine. Some of the most notable roles that this actress and model had was in Four Weddings and A Funeral and Groundhog Day. She was also a cast member in the television show Cedar Grove.
Despite her success, she never needed to go to rehab or got addicted to anything. Of course, just like ordinary people, she also had her fair share of problems, but she managed to fix them almost immediately. Through the years, she has made significant investments in her health and fitness. And in one of the talk shows or interviews that she has gone to, Andie stated that she makes sure to keep all the healthy things that she has been doing to maintain her glow.
Jaclyn Smith – Born 1945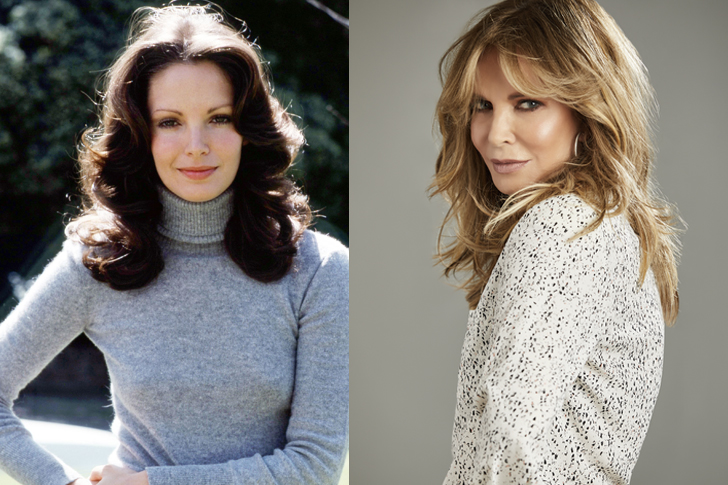 Jaclyn Smith is an American actress and businesswoman who played Kelly Garrett in the series Charlie's Angels. She appeared in more movies, which made her even more famous. In the '80s, she used some of her investment and launched her clothing and perfume brand. Her business is a success up until now, which is why it won't be a problem if she no longer plans to make a Hollywood comeback.
Currently, she still looks beautifully stunning at 75 years old. She credits this to her healthy lifestyle full of green smoothies and following a fantastic fitness routine. We're not sure if she has any skincare products that made her look this amazing, even at her age. She has not opened up about it yet, but we're hoping that she will, soon enough at least. All her fans are probably excited when that would be so that they can follow in the footsteps of their idol.
Catherine Bach – Born 1954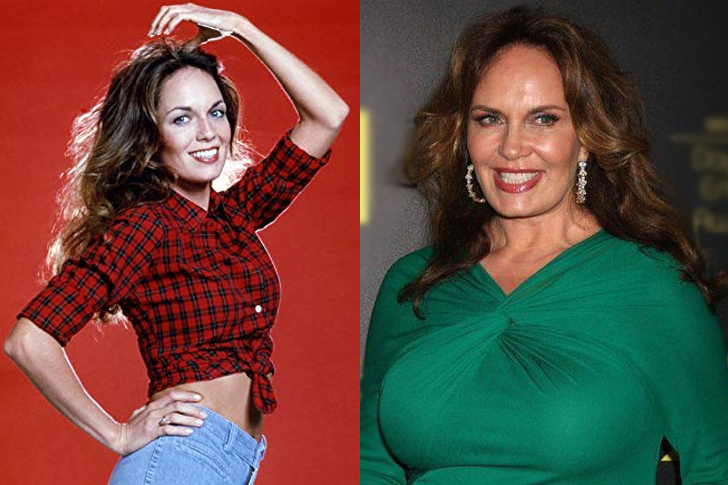 Catherine Bach is an American actress who became famous after working on her role as Daisy Duke in The Dukes Of Hazzard. It is one of the most popular TV series during her time. After being cast in many small scale movies, she couldn't get that successful career that she's been dreaming of. She appeared in many TV shows back then, but that didn't help her as well.
Despite all that, she never got involved with illegal substances or any addiction. This may be the reason why she is still glowingly beautiful, even at 66 years old. However, she has not shared any secret routine or skincare routine. Maybe she doesn't have one, or she doesn't want to talk about it. We'll never know until she will open up about it personally. What we do know is that she used some of her investment money to create her diamond jewelry line, and it has been doing well so far.
Katey Sagal – Born 1954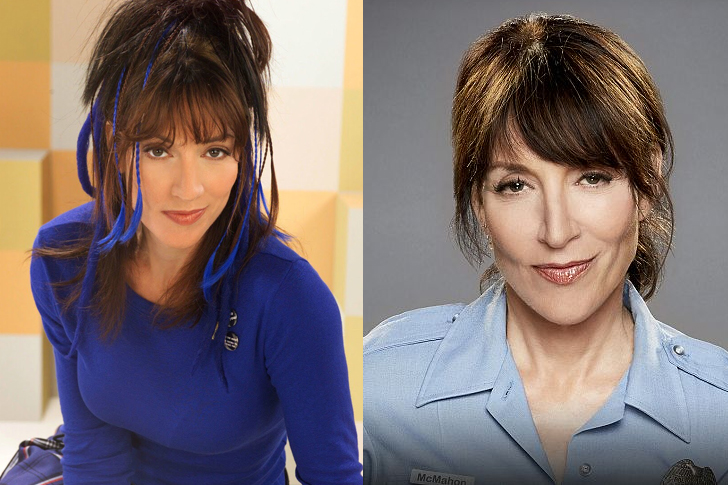 Katey Sagal is a television actress who starred in Married…With Children. She managed to make a name for herself when she worked on 8 Simple Rules and Futurama, both great TV shows. Her acting career started during the '70s while she was still studying at the California Institute of Arts. One of the things that people don't know about Katey is that she is also a well-accomplished songwriter and singer, and this was the foundation of her career in the early days.
For her personal life, she had three failed marriages throughout her career and had to pay a hefty sum to several lawyers. Now, at 66 years old, she is still as healthy as she can be and still active in the acting industry, and it doesn't seem that she'll be retiring anytime soon. To all her fans out there, get ready. There will still be tons of movies that this actress will have.
Meryl Streep – Born 1949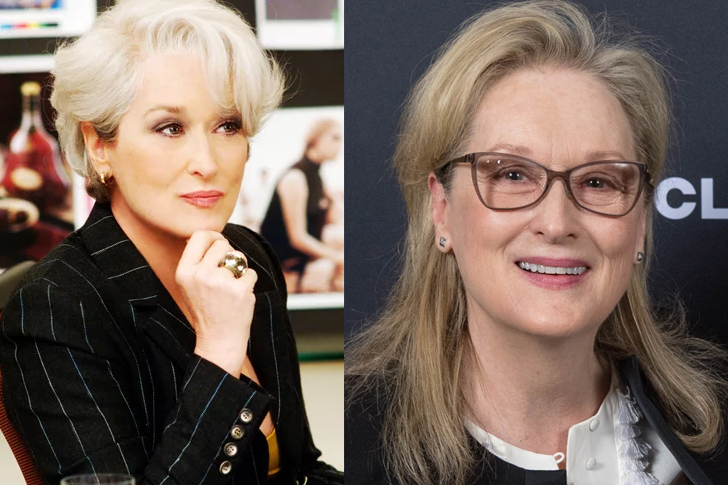 Meryl Streep is one of the Hollywood actresses who's been stealing hearts for decades. Her beauty never seems to fade even at 71 years old since she still looks gorgeous even with some wrinkles on her face. She is best known for her roles in movies such as The Devil Wears Prada, Doubt, Julie & Julia, and The French Lieutenant's Woman. Meryl has also bagged different Academy Awards for her performance in The Iron Lady, Sophie's Choice, and Kramer VS. Kramer.
Throughout her career, she never used illegal substances and kept herself out of rehab. This may be one reason she still has a fantastic body, a glowing and healthy-looking skin. Currently, Meryl is taking care of herself by making investments in healthy diets and following an excellent fitness routine. The best thing about her is she also makes sure that all her fans are up to date with her day- to-day progress.
Martha Stewart – Born 1941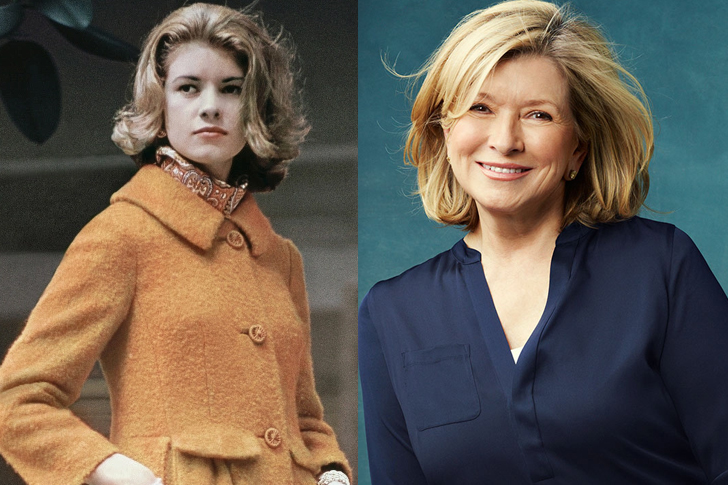 Martha Stewart is a successful businesswoman who became a TV personality. Before this, she first experienced several controversies after being involved in ImClone, a stock-trading case. She spent a year in prison despite her lawyer trying his best to clear her name. After her troubled past, she managed to stand up again and became one of the biggest names in the food industry.
She has many food magazines and recipe books, which helped her have a high net worth. Because of this net worth, she could afford to maintain her good looks and glowing skin. Even though she is involved in the food industry, she still keeps herself fit and healthy as she was in her younger years, which is quite a feat! Currently, Martha is still in the food industry, and because of all her hard work and incredible performance, she now has her show entitled The Martha Stewart Show.
Kate Beckinsale – Born 1973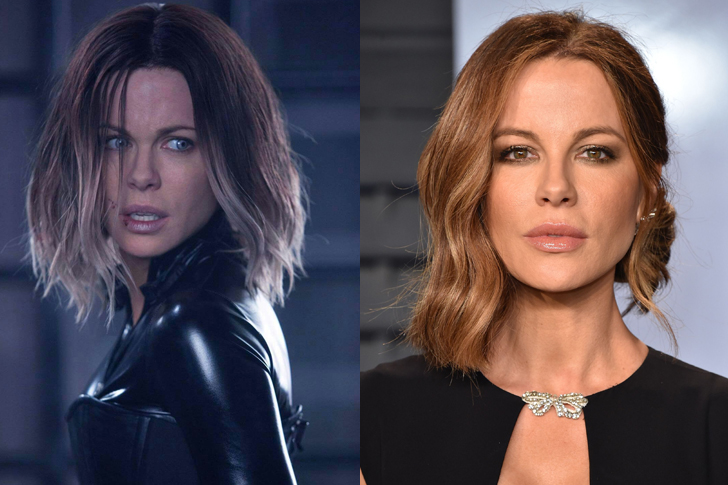 Kate Beckinsale is an English model and actress who made her film debut in Much Ado About Nothing back in 1993. She also appeared in the Underworld movie series as Selene, which earned her a prominent actress in action films. Some of her movies include Whiteout, Van Helsing, and Total Recall, and more.
Up to this day, Kate maintained a fabulous physique and credits this to Gunner Peterson, a celebrity trainer. At 47 years old, Kate still has that youthful and glowing skin as well. We are unsure if she had made some investment in cosmetic surgeries since she has not opened that up in any interviews or talk shows that she goes and attends. Still, it seems like Kate's healthy lifestyle is the reason for her young-looking skin. If she does have any skincare routine, we're hoping that she will share that with all of her fans soon enough.
Teri Hatcher – Born 1964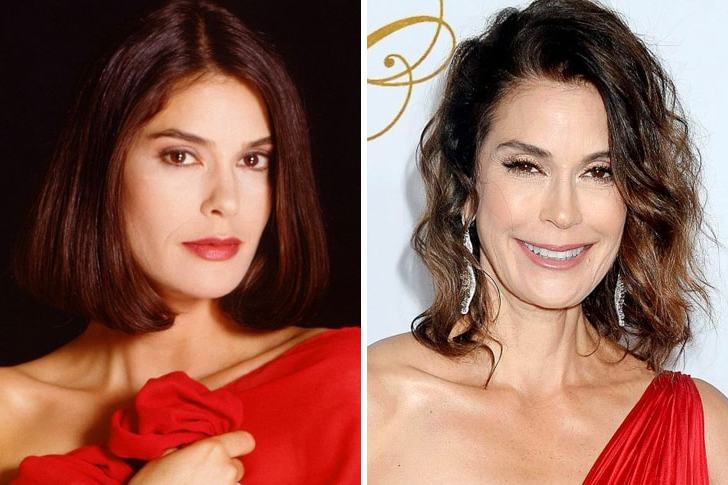 Teri Lynn Hatcher, also known as Teri Hatcher, was born 8th of December in 1964 and is best known as the '90s TV version of Lois Lane before landing the role of Susan Mayer. Her first television spot, however, was on Dream Boat years prior. For her portrayal of Susan Mayer, she won the Golden Globe Award for Best Actress in a Musical or Comedy, three Screen Actors Guild Awards, and a Primetime Emmy nomination for Outstanding Lead Actress in a Comedy Series. After that, Hatcher's career was back on track.
The 56-year-old actress is still in the spotlight today even after the women of Wisteria Lane bid farewell to audiences in 2012. You can say that there will be more projects that this amazing actress will have due to her healthy and fit lifestyle. Her fans would surely not miss any of her upcoming movies and events so that they would be up to date with her life.
Helena Christensen – Born 1964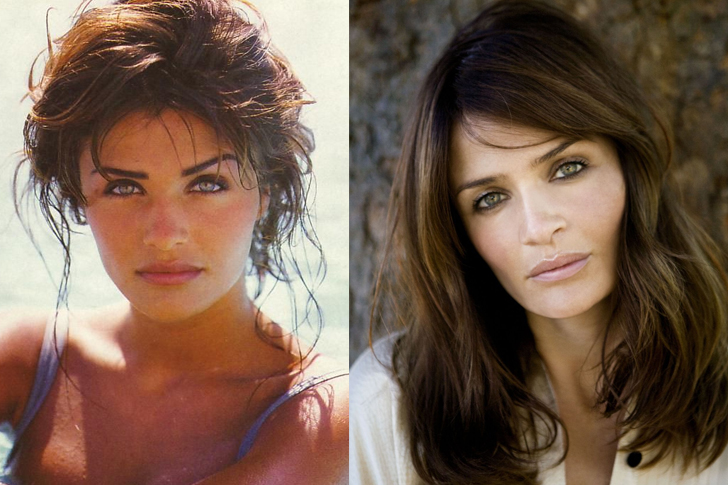 Helena Christensen seemed to stop aging because she looks younger than her actual age. At 51 years old, she still has that youthful glow and an incredible physique. From what we know, she is doing an organic diet, which keeps her fit and healthy. Of course, her healthy diet gives her amazingly radiating skin. Some people think that she might have made some investment in anti-aging products. Whatever it is that she's using or doing, it works well for her.
The only wish that all of the fans have is that she shares her skincare routine, if there are any, to use them to have the same beauty like her. From what we heard, Helena got her significant genes from her grandmother, who lived until the age of 100. Hoping that as she reaches that age, she would still look as dazzling as she ever was back in her younger days.
Jennifer Tilly – Born 1958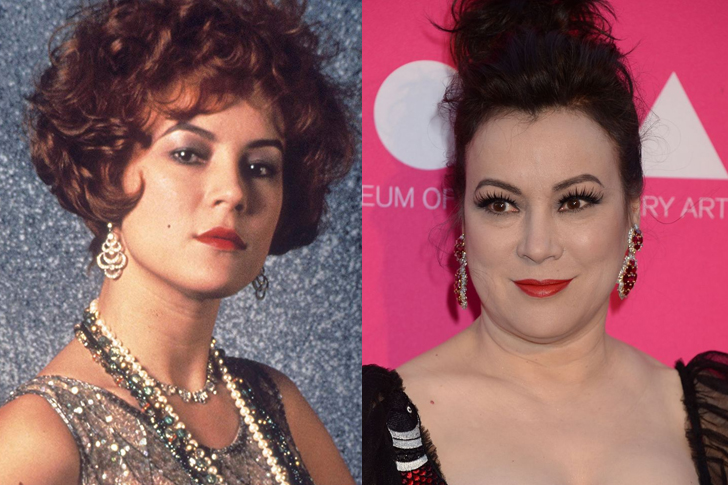 Jennifer Tilly is a Canadian-American actress who is also a great poker player. Throughout her career, she was nominated for an Academy Award for Best Supporting Actress for her performance in the musical film Bullets Over Broadway as Olive Neal. She credits her success to this film, which helped shape her entire career. She also did some voice-over in Family Guy as Bonnie Swanson and Monsters Inc. as Celia. In 2017, she won more than $900,000 in a poker tournament. She has a successful career in acting and gained winnings in poker, all while having serious relationships – quite amazing if you ask us.
Today, Jennifer is 62 years old, but she still looks as gorgeous as ever. For sure, a lot of men are still falling head over heels for her glowing beauty. We hope that she will not fall into a severe problem when it comes to poker and gambling.
Kelly Lebrock – Born 1960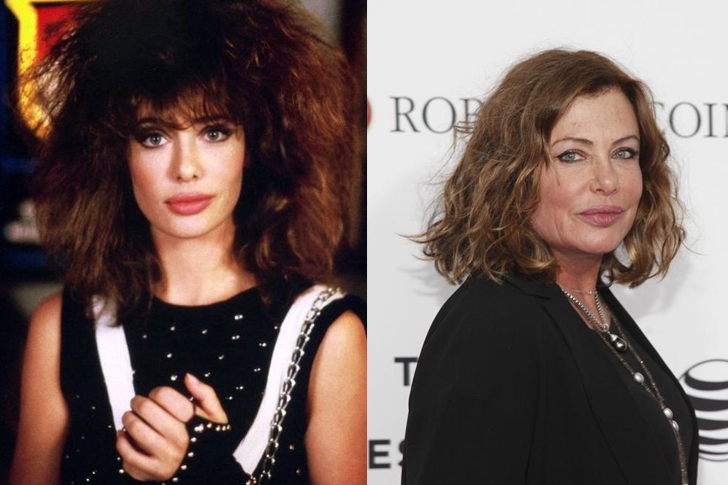 Kelly LeBrock started as an American model and then pursued an acting career later on. She is the face of different fashion magazine covers because of her gorgeous looks. Unfortunately, her modeling and acting career started to slow down when she got addicted to illegal substances. After a few years, Kelly is now sober and has a daughter, who is making her debut soon. She credits her rehab center for helping her out during these times.
Kelly is already 60 years old, but she still looks stunning without the help of any cosmetic surgery and other kinds of surgeries. It's not surprising if her daughter will turn out as gorgeous as her and will have a long and healthy life since her mother had already learned her lesson. We know that she will make sure to keep her daughter on the right path and prevent her from doing what she did before she became sober.
Olivia De Havilland – Born 1916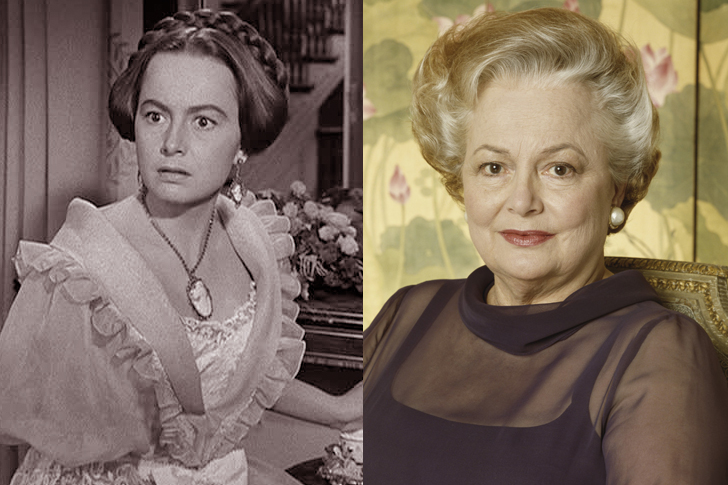 Olivia De Havilland is an Academy Award-winning actress who is considered one of the most precious gems of Hollywood during her time. She rose to fame after appearing in several legendary films such as To Each His Own, The Heiress, The Adventures of Robin Hood, and Gone with the Wind. Aside from acting on the silver screen, she also appeared on-stage, working on the shows Candida, A Gift Of Time, and Romeo and Juliet. Olivia even graced the small screen, landing roles in Anastasia: The Mystery of Anna and Roots: The Next Generations.
Her performance in these shows has earned her a Golden Globe Award for Best Supporting Actress in a Television Movie or Series, and a nomination for a Primetime Emmy Award nomination.Unfortunately, she decided to retire in the 1980s. She now enjoys a retired life and with a $20 million net worth, she probably has plenty of investment money for the rest of her life. Currently, she's 104 years old and still has glowing and beautiful skin.
Dame Julie Andrews – Born 1935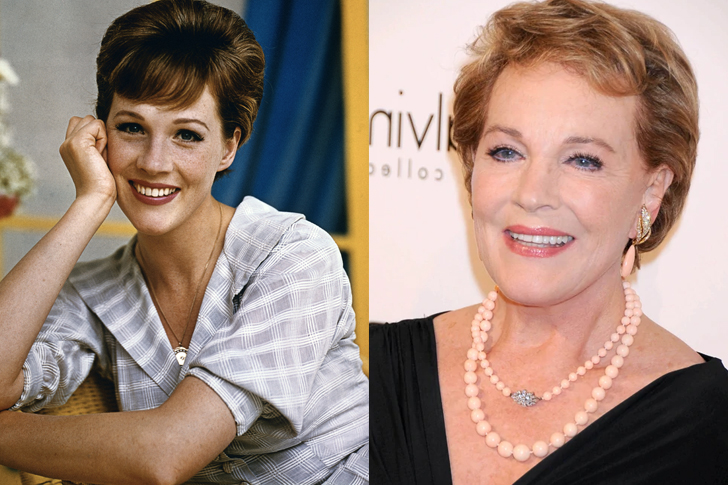 Dame Julie Andrews was a famous multi-talented actress during her time. She started her career at a very young age in Broadway shows and rose to fame after working on musicals My Fair Lady and Camelot. However, she became well-known after working in the film The Sound of Music. She also won an Academy Award for her performance in the movie Mary Poppins, and soon after, she became one of the biggest stars in Hollywood.
Since Dame Julie Andrews has already set up a name for herself, she must have already gained a significant amount of money and made many investments during her career with all the earnings from the roles that she had portrayed. One of those investments could be her skincare routine because at 85 years old, she has maintained a healthy physique and skin. Everybody is just waiting for her big revelation on how she maintains that exquisite glow that she has.
Barbara Bach – Born 1947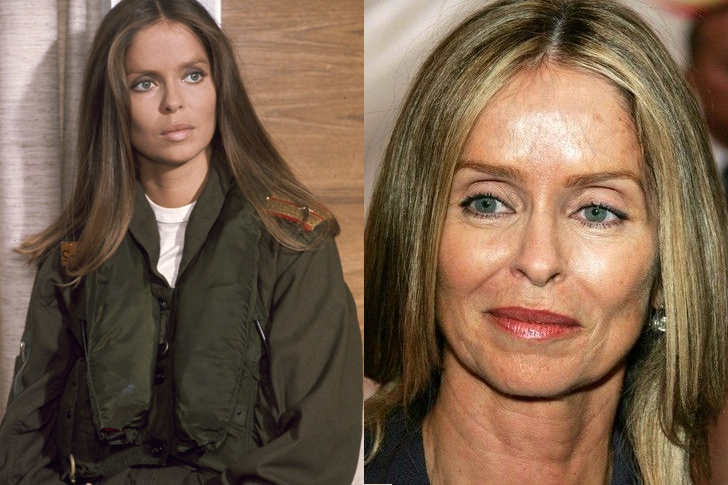 Barbara Bach is an actress and a model. She is best known for her portrayal of a Bond girl in The Spy Who Loved Me. She managed to become successful, especially in her modeling career. However, for her personal life, her marriage didn't work out and she had to hire a lawyer to finalize their separation.
She is now 73 years old and is a mother to Francesca Gregorini, a famous writer-director. She still looks beautiful, probably because of anti-aging products since she doesn't like cosmetic surgery. Many of her fans agreed with her decision not to get one any and was proud that she could say all those things freely and without any constraint. We can also say that this is a great decision. We're not saying that cosmetic surgery is not a good thing, but it does have a hazardous side effect that you should be aware of.
Vanessa Williams – Born 1963
Vanessa Williams was the first-ever African-American woman to have won the title of Miss America in 1983. Unfortunately, a specific time in her life was when she was involved in a scandal the following year when unauthorized nudes of her were published in Penthouse magazine. This was a few weeks before her reign ended, so she decided to resign as Miss America.
She then pursued a singing and acting career, and her single Dreamin placed ninth on the Billboard's list. She also appeared in different TV shows and movies and earned multiple nominations. All of these are the reasons how she made her fortune. Now, Vanessa still looks younger than her actual age of 57, and as she stated, that's because of her investments in her mental and physical health and well-being. If she had only indicated the skincare routine that she uses, that would be a dream come true for most of her fans.
Ally Sheedy – Born 1962
Ally Sheedy is a Hollywood actress who received fame after appearing in the movie The Breakfast Club and joining the famous celebrity group The Brat Pack. Her acting career became very successful, but it was the opposite of her personal life. When she was younger, she dated Ricky Sambora, who influenced her to use illegal substances, and because of that, she had a hard time letting go of her vices that she had to visit rehabilitation centers. In early 2008, she had to hire an attorney to finalize her separation from her spouse of 16 years.
Despite everything that has happened in her life, she managed to maintain her glow and beauty. She is probably using some excellent anti-aging products, which, unfortunately, she has not shared with the world yet. We hope that soon enough, she will have the courage to share everything with her fans, both the good and bad things that have happened in her life.
Daryl Hannah – Born 1960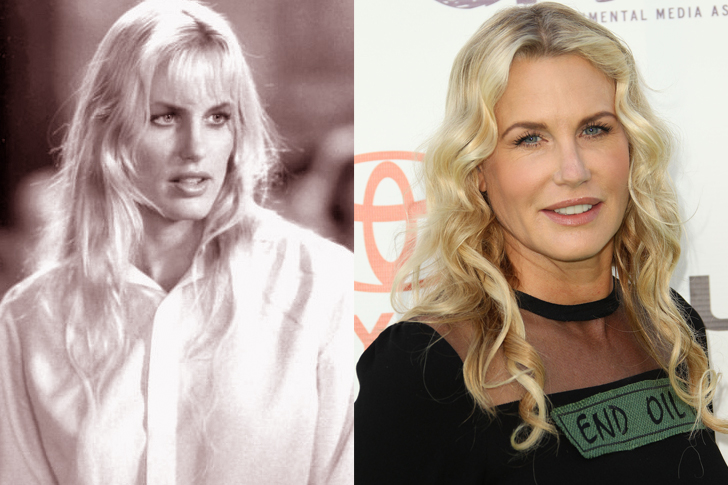 Daryl Hannah is an aspiring actress until she made her film debut in The Furry With The Fury back in 1978. However, that was not where she was in the spotlight. She rose to fame when she starred in Ridley Scott's movie Blade Runner. She also landed a leading role in Wall Street and Splash Kill Bill. Recently, she worked on a project, which was the Netflix show Sense8. When Daryl is not working, she uses some of her bank savings on social welfare and helps the environment.
At 60 years old, she is still looking great, and some tabloids say that this is all because of her plastic surgery. In one interview, she confirmed the reports and is not ashamed of this fact. If you already have significant savings like Daryl, you would probably do the same if you want to maintain a youthful look at 59 years old.
Jodie Foster – Born 1962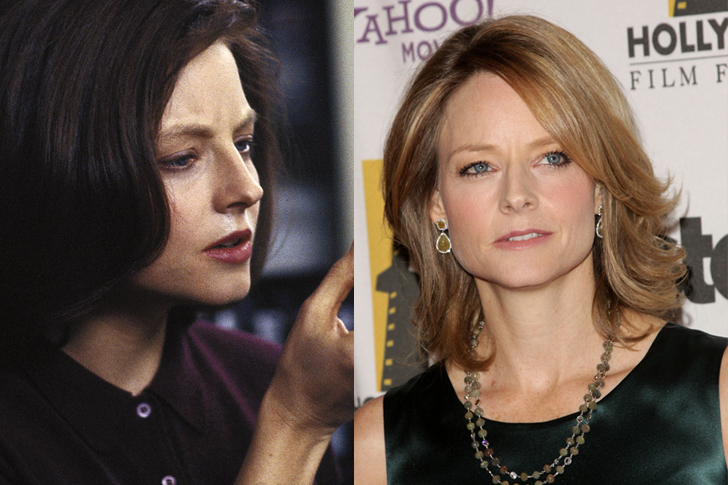 Jodie Foster is a famous director, producer, and actress who started her professional career when she was just a child. She was deemed as one of the most talented actresses of her generation. She won an Academy Award and a Golden Globe for her performance in the film Silence of the Lambs, which helped her become more popular, and this was when she rose into stardom. She also earned a degree in Literature, proving that she was able to manage her academic life and acting career. Currently, she is a mother of two and is happily in a relationship with her partner, Alexandra Hedison.
At 58 years old, Jodie remains glowingly beautiful despite not undergoing any plastic or laser surgery. She wants to stick with natural treatments for her skin, which she has not opened up to the public just yet. Since she also has not been out of the spotlight, all her fans hope that they will see more of her on the big screen.
Mary Steenburgen – Born 1953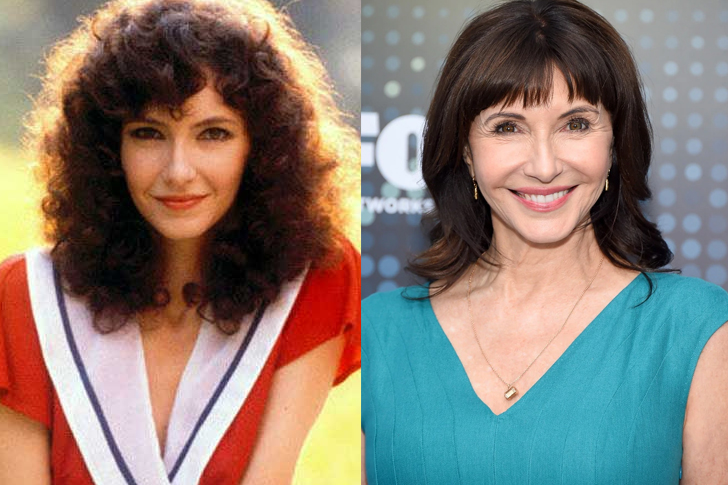 Actor Jack Nicholson discovered Mary Steenburgen and hired her to appear in Goin' South back in 1978. A year later, she landed a leading role in the movie Time After Time. That was when she was just rising to fame and making a mark in the industry. Soon after that, she had numerous TV shows and movies and had a very successful acting career.
In 1995, she married Ted Danson. First, they were happy together, but it came a time when their relationship has come to an end because of its ups and downs. They eventually had to hire a lawyer to finalize their separation. She is now 67 years old, and she still looks as beautiful as she was in her younger years. It may be because she got a facelift surgery. However, Mary is also on a strict diet, which could be one reason she looks young and pretty.
Rene Russo – Born 1954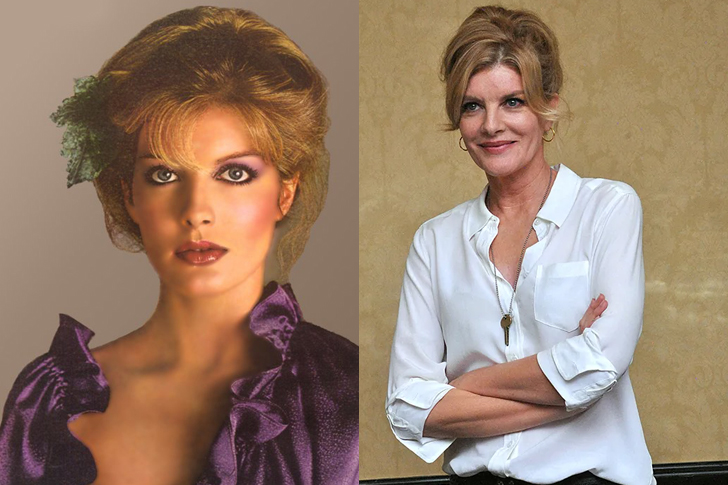 Rene Russo started her professional career as a model, and she appeared in some of the best magazines, such as Vogue and Cosmopolitan. She later decided to focus on her acting career and made her screen debut in the TV sitcom Sable back in 1987. Soon after that, she got her big break after appearing in Ransom and Lethal Weapon together with the legendary Mel Gibson in both movies.
In 1992, Rene got married to Dan Gilroy, and they are still happily in a relationship, not needing to hire a lawyer until now. She is also open about her mental issues, even sharing in one of her interviews that she has bipolar disorder. She had to take tons of medication for a long time now, but even with this, she was still able to maintain her fit and beautiful look. Amazing for someone who is already 66 years old – it seems she credits this to her strict diet.
DEMI MOORE – Born 1962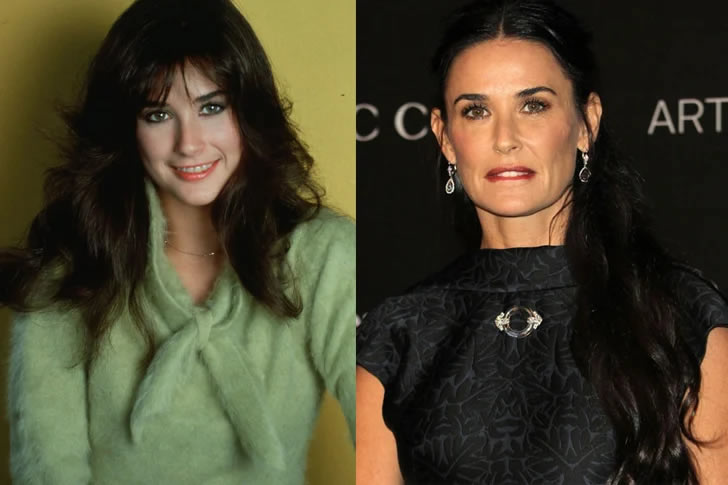 Who would have thought that the beautiful Demi Moore is already in her mid-50s? Her face looks as if she's only in her late 30s. Even her closest friends are still wondering how she stayed that beautiful up until now. She possessed her pretty looks even before she entered the acting scene in the '80s. Unlike most ladies who made investments in plastic surgeries and other medical procedures, Demi opts for something simpler.
She was not afraid to let everybody know her secret – and that is a simple moisturizer. We know that it's hard to believe, but you cannot deny that she has maintained her looks, which have been beautiful and admirable even in her younger years. In an interview, she even mentioned that she never forgets to do her regimen every night. The actress also makes sure that she does not skip applying moisturizer to her face after a long and stressful day at work.
Jennifer Garner – Born 1972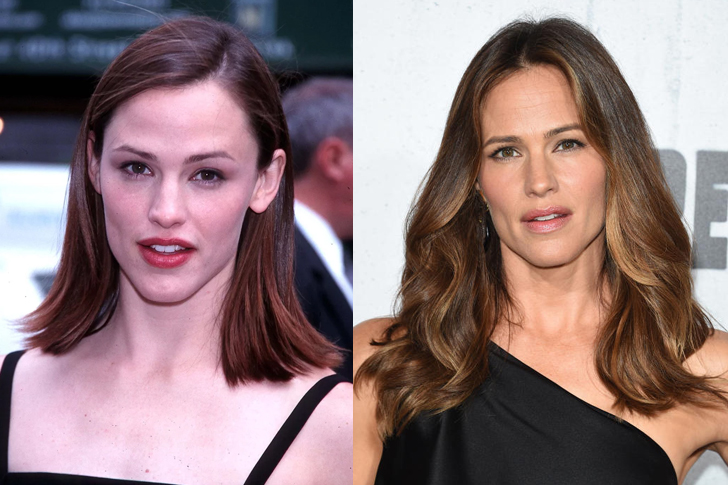 Jennifer Garner is an American actress who gained popularity when she first stepped into the spotlight and starred as a CIA officer in the film Alias, which aired from 2001 to 2006. Besides being an actress, she is also an activist and became an ambassador for Save The Children in 2011. Unfortunately, her relationship has not been the best since she had to hire a lawyer to finalize her separation from Ben Affleck. In her interviews, she stated that it was one of the most challenging periods in her life, but she doesn't look stressed despite all that.
Just take a look at her beautiful face and flawless skin, which she credits to not overexposing herself under the sun. Besides her beautiful skin, she also has good health, thanks to her fitness routine and a very healthy diet. However, we know that she also has some skincare routines, which she has not shared yet.
Yolanda Hadid – Born 1964
Yolanda Hadid was a great model and the mother of both Gigi and Bella Hadid. Luckily, her daughters got her genes and look as stunning as her back when she was younger. Yolanda is currently 56 years old, and she still looks gorgeous. This may be because she switched to a healthier lifestyle when she was diagnosed with Lyme disease. She decided to get rid of some of her cosmetic surgery investments, including breast implants. Yolanda also stopped getting Botox and decided to use makeup.
Today, Yolanda looks younger than her real age because of her healthy and nutritious diet and her excellent fitness routine. We hope that both her daughters would live the same way she did right after her realization so that they would be as beautiful, even though there are no doubts that they will look as stunning as her as they grow older in the coming years.
Shania Twain – Born 1965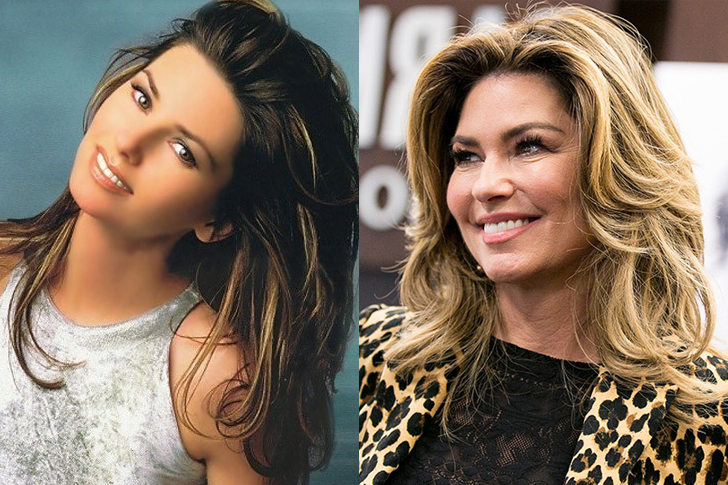 Eileen "Shania" Twain is a Canadian singer and songwriter that made her fortune by selling over 100 million records in her singing career. This made her the best-selling female artist in the history of country music. It also made her one of the best-selling music artists of her generation, which led to her honorific titles, including "Queen of Country Pop".
If you take a look at Shania Twain's before and after photos, it may confuse you because they look the same. Some of her fans think that she made a massive investment in plastic surgeries or cosmetic procedures. Unfortunately, she is not disclosing her secret with us, which is understandable. When it comes to her career, she's been inactive for a total of 15 years. She did come back and decided to create a new album. Her fans will surely be happy to see her youthful face on the covers soon.
Lena Olin – Born 1955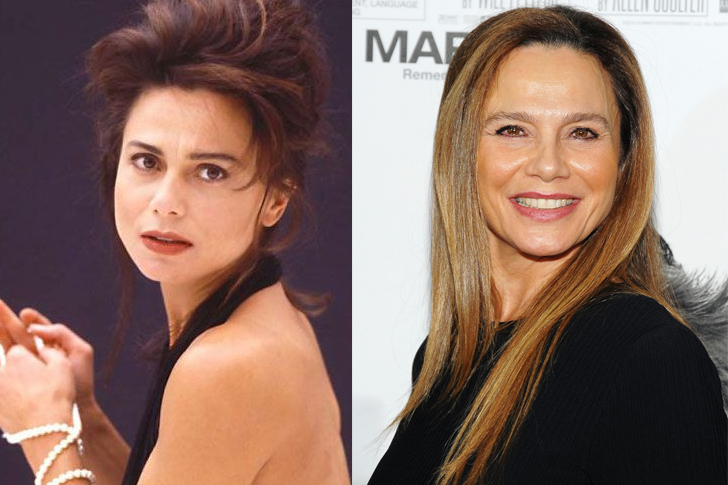 Lena Olin is a Swedish actress who worked as a substitute teacher and a nurse before stepping into the spotlight and pursuing an acting career. When she was in Sweden, she worked with the Royal Dramatic Theater for more than ten years. She was later signed to work in Face To Face due to her outstanding acting skills and hard work. Over the years, she managed to make a name for herself and even landed a role in Alias, an American TV series with Jenifer Garner.
After a short while, she received numerous awards in Sweden and even in Hollywood, but she prefers to stay in her own country and live peacefully with her family.With her successful acting career, she can retire anytime she wants. She also looks as gorgeous as ever, thanks to her vast bank account and investment money. However, we hope that we can see her again on the big screen soon.
Linda Lusardi – Born 1958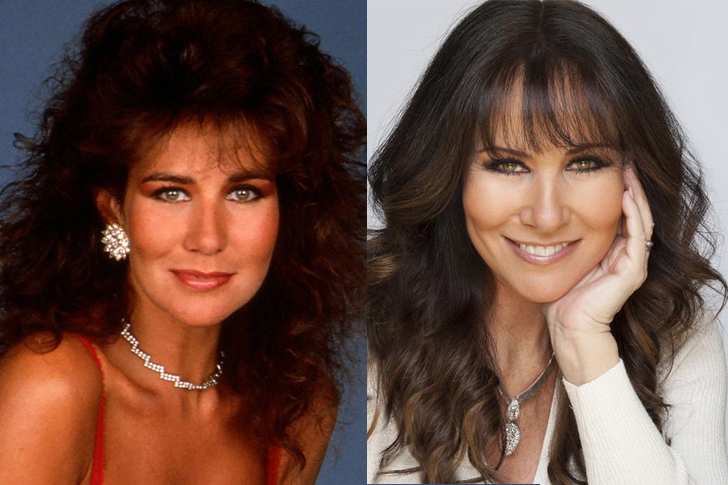 Linda Lusardi was considered one of the most famous and glamorous models of her generation. She pursued her acting career and became a star when she starred in numerous shows, namely the Hollyoaks, Emmerdale, and The Bill, which she credits for her success.
Now, she is 62 years old, but she looks like she is only a decade younger. Unfortunately, she did not share her secret for her timeless beauty just yet, but we know that she will do so in the future. During her interview with The Sun, she even admitted that she has flabby skins and cellulite in some parts of her body, but she isn't bothered by them or even afraid to accept them. She even said that she would wear her favorite bikini on holiday or even in her garden, but she will not go topless because she knows that someone might take a picture anytime.
Barbra Streisand – Born 1942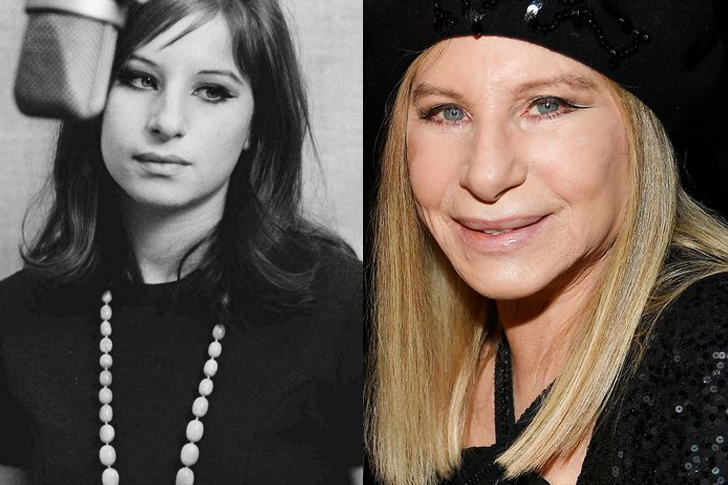 Barbra Streisand is one of the best-selling singers of all time. With her seven-decade career, she has indeed made a fortune for herself. Her current net worth is $400 million, and she has won many awards such as Lifetime Achievement, Tony, Emmy, Grammy, and Litany of Academy. Besides being a singer, she is also an actress who appeared in different Hollywood movies. Barbra is also a known philanthropist who raised more than $25 million for various organizations thanks to her stage performances.
Now at 78 years old, she still looks young and beautiful and has an incredible physique compared to others her age. She credits these to her healthy eating and light workout routine. However, there are still rumors that she has a tremendous amount of things done to her body. Although she has not mentioned it yet, no one can really say anything about it since she has the means to do so.
Marie Osmond – Born 1959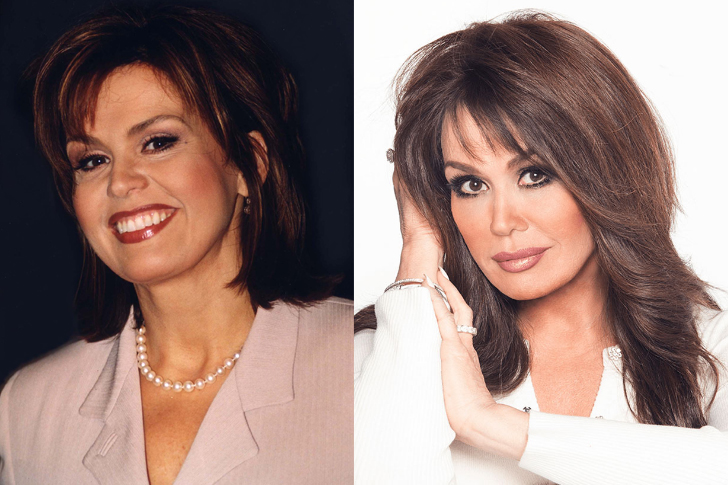 Marie Osmond was part of a family of performers who has been famous for a very long time now. Still, she eventually decided to pursue a solo career in the '70s and went her separate ways with her family. Her first solo hit was Paper Roses, which became extremely successful and made her a famous solo artist. Many people don't know this since she does not brag about it often, but she is also an amazing businesswoman and author of several beauty and parenting books.
Unfortunately, she had some difficulties in her personal life when she experienced postpartum depression because she had a bad reaction to a medication she was taking. In 2010, she had to hire a lawyer to help her get rid of media scrutiny when her son committed suicide. With the help of some important people in her life, she is now living her life happily and without stress.
Emma Thompson – Born 1959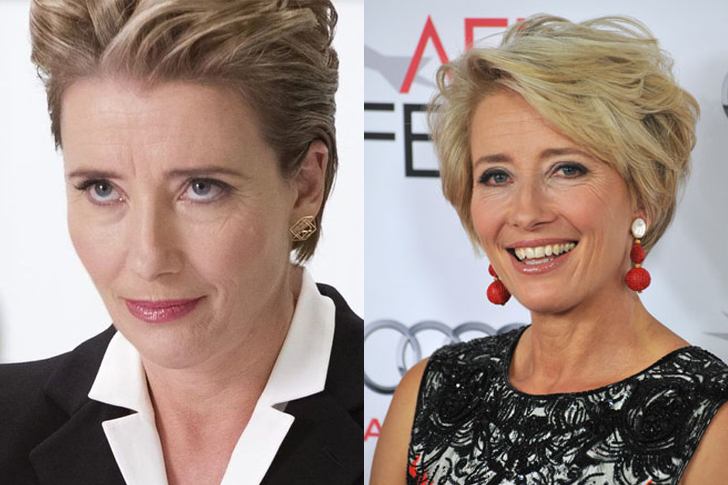 Emma Thompson is one of Hollywood's gems because of her exceptional acting skills. She starred in numerous movies, including The Remains Of The Day, Men In Black, Love, Sense, and Sensibility, and Much Ado About Nothing. All these films are the main reason that she made her fortune. Besides acting, Emma is also very active in human rights work for a long time now. She became an ambassador for charity ActionAid and traveled to countries that need help. Emma is also an environmentalist and a massive supporter of Greenpeace.
Currently, she seems to be having a great life, both her career and personal life. We're glad that she is healthy and her elegant beauty is still something that everyone cannot disregard. She credits all these to her active lifestyle. With a simple life and love for helping others in need, no wonder Emma is an inspiration for all of her fans.
Olivia Newton-John – Born 1948
Olivia Newton-John is already 72 years old, but she still has a fabulous physique and a beautiful face, which she credits to her healthy diet. She is a famous songwriter, singer, and actress who has won the hearts of many. One of the famous movies she has worked on was Grease, where she starred with John Travolta. In one of her interviews, she said that this was her favorite role since she became a four-time Grammy Award-winner with her exceptional acting and singing skills and had singles on the Billboard Hot 100 chart.
Unfortunately, in 2017, she had to get surgery for a disease, which eventually returned and had become worse. However, this did not get her hopes down nor made her give up on life. She is still fighting with all her might. The only thing that we can do is pray and hope for her to beat her battle with this disease.
Kristy McNichol – Born 1962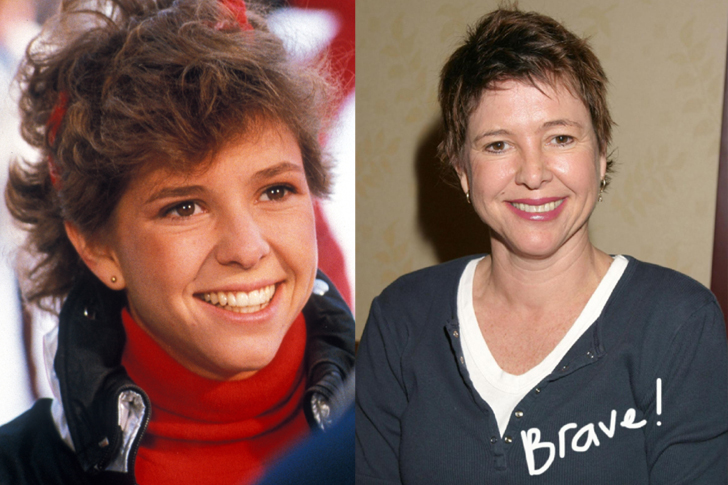 Kristy McNichol is an American actress and singer who is now retired after having a successful acting career. She rose to fame after appearing as Barbara Weston in the Empty Nest sitcom, Polly in When I Laugh, and Angel in the movie Little Darlings. She also starred and played the role of Letitia Buddy Lawrence in the TV series Family. This helped her earn her big break since she won two Emmy Awards for her performance in the film.
In 2001, she announced that after 24 years of acting, and after making enough money to get her through life, she would retire to spend more time on her well-being and personal happiness. If you get to see her with her looks right now, you can say that she indeed made the right decision. We just hoped that we could see her in another film or TV series, even for one last time.
Jessica Lange – Born 1949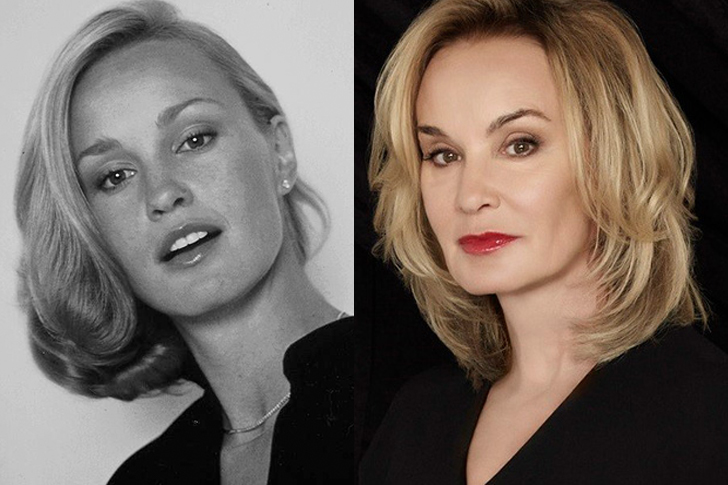 Jessica Lange is a veteran actress who won many hearts when she starred in Tootsie and Frances. She made her screen debut in the remake of King Kong back in 1976. In this film, she did the best she could and worked hard, which led her to win different awards because of her excellent acting skills. Besides her acting career, she has another thing making her busy. She is also a devoted ambassador of UNICEF.
We're glad that she managed to stay away from any issues that a lot of celebrities experience. However, not everyone is perfect, and in her case, she had to hire a lawyer twice for her failed marriages. It seems that she is great at everything else except staying in a relationship. Now at 71 years old, Jessica still looks gorgeous and fit, thanks to her unique skin and anti-aging treatments. Whatever regimen she's following, they are working correctly for her.
Debra Messing – Born 1968
Debra Messing appeared in Will & Grace, but it was short-lived, and she had very little screen time. Still, she did everything she could and managed to climb up the ladder to success. The people around her acknowledged Debra because of her excellent acting skills, and there was even a time when she was compared to the comic star Lucille Ball. Because of her success, Debra eventually starred in different movies such as Along Came Polly along with Jennifer Aniston and Ben Stiller.
Now, at 52 years old, she still looks fit, healthy, and younger than people her age, which she credits to her gluten-free diet. She also avoids consuming alcoholic products, coffee, and sugar. Debra makes sure that she keeps her skin glowing and hydrated by following a strict sleeping cycle. However, people still insist that she had something done with her body, even though she has not confirmed it yet.
Morgan Fairchild – Born 1950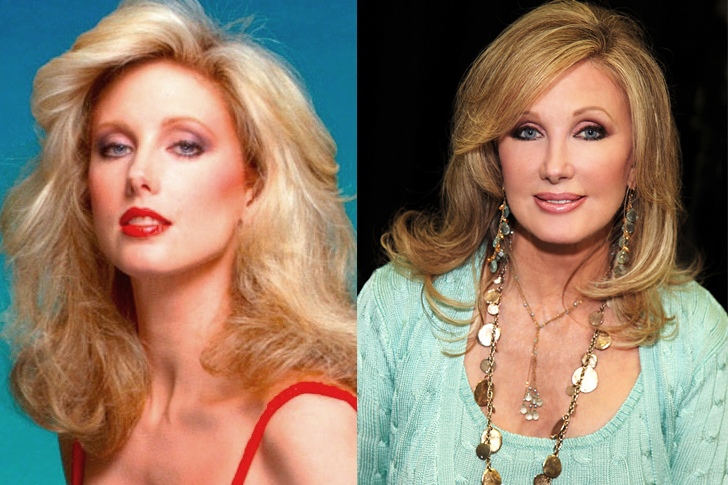 Morgan Fairchild was a famous soap opera actress from the '70s until the '80s. She was discovered and became famous because of her appearance in shows such as Dallas and Search For Tomorrow. Through the years, she is still in the industry doing her best. She also worked on Hot in Cleveland, Revenge, and Bones. There was a time when she also landed a small role in The Bold and Beautiful.
Now at 70 years old, looking as beautiful as ever, she admitted that she got non-invasive cosmetic surgery. Of course, she also credits her smooth and glowing skin to her balanced diet and fitness regimen that she has been maintaining for a very long time now. That is why there are still people who wish to see her on the big screen, even just for the last time. If that happened, many of her fans would surely be happy.
Mia Farrow – Born 1945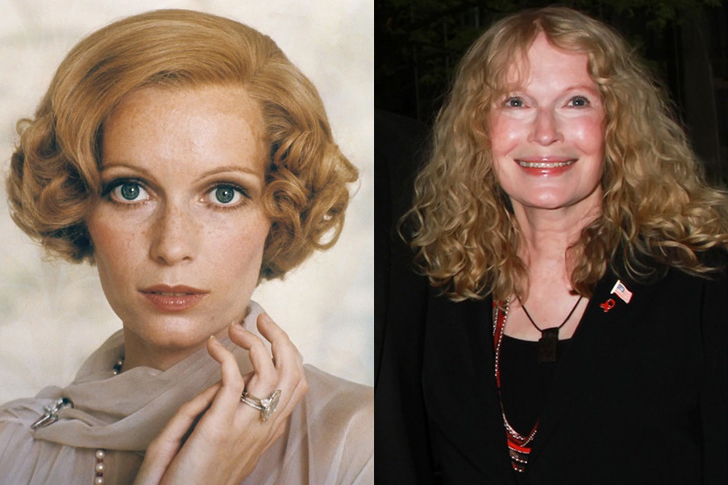 Mia Farrow is a veteran actress in Hollywood who is also a social activist and former model. She rose to fame when she starred in Rosemary's Baby back in 1968. Mia then got into a relationship with Woody Allen and it seemed like they were a perfect match for each other. They spent more than a decade together and even collaborated in a couple of movies during that span of time. Unfortunately, their relationship became scandalous to a point that both parties needed to hire lawyers. Fortunately for her, Mia won and got a huge payout out of it.
Now at 75 years old, she still looks as fit and beautiful as ever. We don't know for sure if she's putting a lot of money in anti-aging creams or its just her natural glow, whatever the case may be, there's little to no argument about the overall results of her beauty regimen. She's still as classy as her younger self.
Juice Newton – Born 1952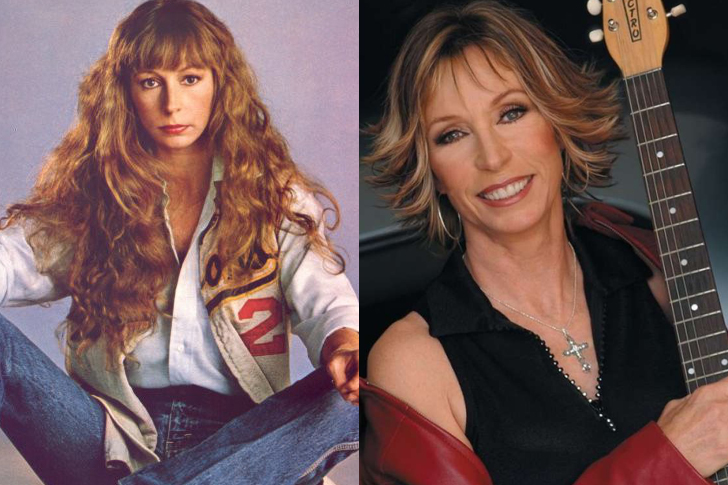 Juice Newton is a famous musical personality and country music singer, who began her singing career during her college days. That goes to show how much her talent helped her along the way. She was getting her degree back then, so she played instrumental music in coffee houses near her home to help her with her studies. That scene continued for a couple of years until she decided to join the mainstream entertainment scene.
She debuted during the '70s with her album, Juice Newton & Silver Spur, in which she collaborated with Tom Kealey. She later decided to pursue a solo career, and by the '80s, Juice rose to fame and even became popular in the international music landscape thanks to her unique tunes. Now at 68 years old, she uses her free time with her horses. She has become a good role model for the young ones who wish to follow in her footsteps.
Bonnie Raitt – Born 1949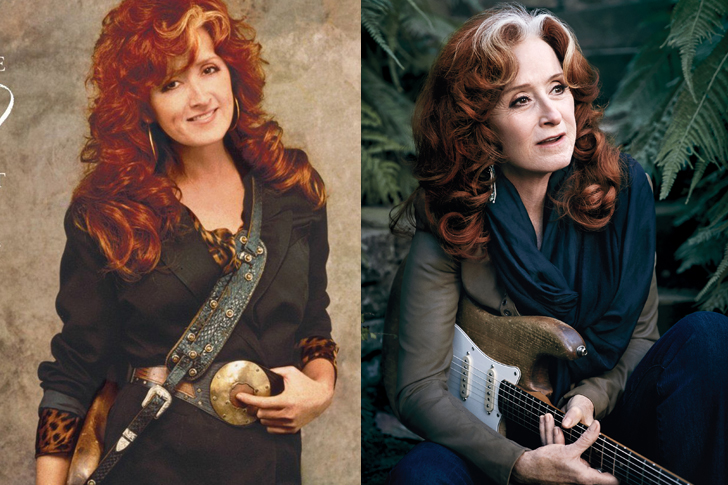 Bonnie Raitt gained fame and success after a Newsweek reporter discovered her in New York. She may not have any big hits but her Runaway rendition became very popular. Bonnie received a total of 10 Grammys and reached ultimate success when she released her own album entitled Nick of Time. Because of the success and the overall influence she had in the industry, the monthly U.S. music magazine, the Rolling Stone, ranked her as the 50th entry in their list of "100 Greatest Singers of All Time," and 89th for their "100 Greatest Guitarists of All Time."
With all the attention and Hollywood glam she faced during the height of her career, it was pretty easy for anyone with her stature to be sidetracked with all the vices that can be found within the industry. Finally, during the late '80s, she went to a recovery center to even out her excessive use of harmful substances. Now at 71 years old, she still looks fit and beautiful and she credits these to her clean and healthy living ever since she left rehab.
Portia De Rossi – Born 1973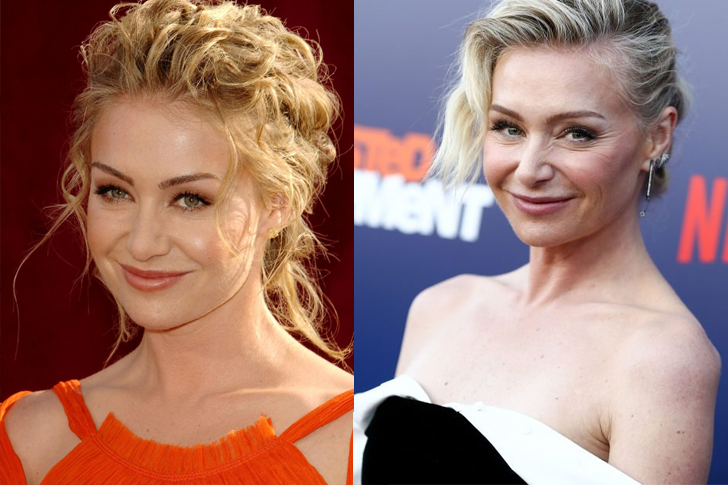 Portia De Rossi is a professional Australian-American actress who made a name for herself in show business with the use of her skills and talent. We all probably remember her for her role as Nelle Porter in the hit American drama series Ally McBeal and as Lindsay Bluth Fünke in the popular sitcom Arrested Development. After all, she wouldn't become an internationally-known superstar if it wasn't for her great acting skills.
In the later part of her career, she experienced a couple of health issues, specifically with her eating disorder. Good thing, she managed to overcome her predicament and came out on the top with a healthier version of herself. A few years later, her popularity rose a couple of degrees after Portia married the popular host and television personality, Elen DeGeneres. Judging from the looks of things, both of them appear to be sincerely happy alongside each other – as well as look stunning.
Monica Bellucci – Born 1964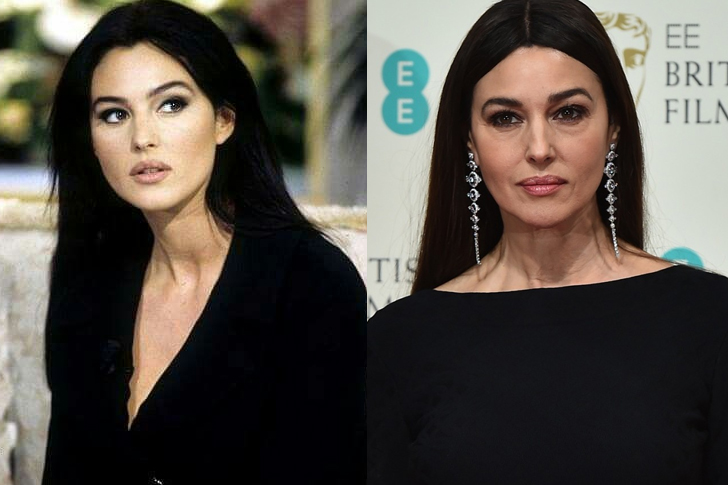 Italian actress and model Monica Bellucci is known all over the world because of her beautiful face and stunning features. She's renowned in the international fashion scene thanks to the glamorous photos she produces while posing for top brands such as Dolce & Gabbana and Dior. Aside from that, Monica even played a Bond girl – a fun fact for you all, she was the oldest to play one, but we can all agree that her looks prevent us from thinking that way.
Her assets are her porcelain skin and her sharp features, which she still maintains up to now. Perhaps, it is safe to say that she uses her credit cards frequently to order herself some beauty creams and products. One of the best things about her beauty is that she never made any investment in cosmetic surgery. She's just following a healthy diet and does yoga regularly to maintain her look. With Monica's gorgeous face, she looks younger than her actual age of 56 years old.
John Conlee – Born 1946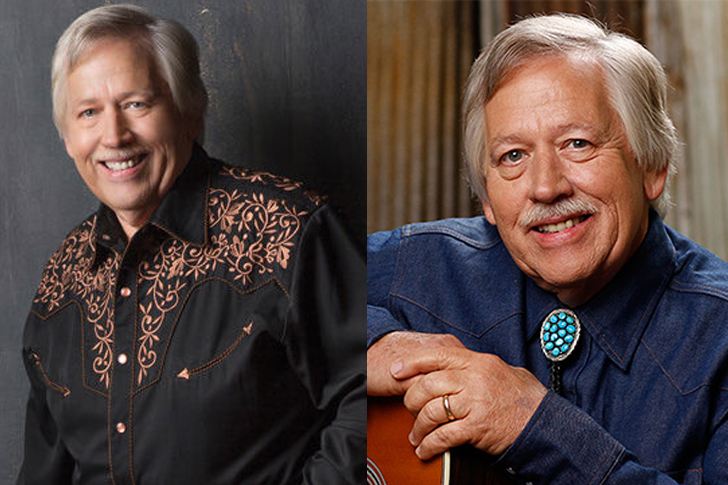 John Conlee is known for his hit single Rose Colored Glasses which remained popular even after decades it first came out. That goes to show the quality and the tunes he produced during his prime. He followed it up with more hit singles that he released from 1978 until 2004. We hope he used some of his earnings to create an investment account so he can be sure about his future financial status.
Unlike other popular singers, John never had any problems with addiction, vices, or controversies. He also never had the need to hire a lawyer to help him with any case or problem. Speaking on what he was recently up to, his latest single, which he released in 2015, earned him a decent amount of royalties. He also still actively performs up until now. Even at 74 years old, he still looks healthy and fit, and maybe that's because he's been doing what he loves – which is performing to his fans.
Deana Carter – Born 1966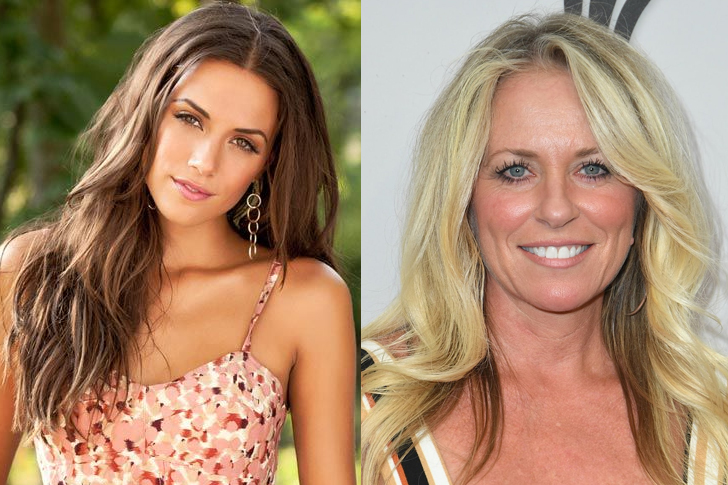 Deana Carter made her career debut with a country music album back in 1996. However, she's already making a name for herself around her local neighborhood while studying in college. She came from a family of singers, but she didn't have a great start in her pursuit of greater success in the music scene. However, her raw talent in singing and playing music surfaced and that pushed her for her first single Strawberry Wine, which reached number one on the Billboard Charts in 1996. She was nominated for several Grammys and she won a lot of accolades for her amazing music.
Aside from her music career, she also became a spokesperson for different NGOs and even authored a book. In 2011, she had to hire a lawyer to separate from her second husband, but she quickly settled that without any hiccups. Now at 54 years old, Deana still remains healthy and that's because of her fitness routine and healthy habits, not because of cosmetic surgery.
Collin Raye – Born 1960
Collin Raye started his solo career back in 1991. He then became very popular after he released his first album All I Can Be, which brought him top-class payout in exchange for the purchases made with the launch of his solo career. In 1992, his first solo song Love, Me became number one on the Billboard charts for three weeks. Some of his other successful solos were I Can Still Feel You, My Kind Of Girl, and In This Life, which also placed on the charts for a few weeks.
His career path was successful and he also became the spokesperson for Terri Schiavo Life and Hope Network. Unfortunately, when his granddaughter died due to a misdiagnosed neurological disorder, he suffered some setbacks, which greatly affected his overall mindset towards life in general. A lot of people would show empathy and advise him that he should hire a lawyer to sue anyone that played a crucial part in the malpractice that happened since it led to the demise of his nine-year-old granddaughter.
Brooke Shields – Born 1965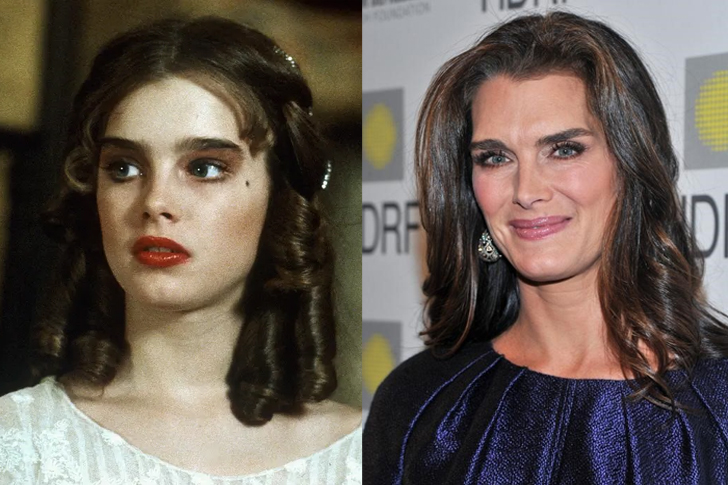 Brooke Shields started her career as a child actress and she rose to fame after working on the 1978 film Pretty Baby when she was just 12 years old. Her performance and the movie received critical acclaim and she became one of the most popular young stars of that time. Her entertainment stock rose to a certain degree after appearing in Endless Love and The Blue Lagoon. Despite her successful career and already growing credit score, she decided to finish her education and got a degree from Princeton during the late '80s.
In 1990, she resumed acting and landed small roles at the start, slowly getting a firm grasp on what it was like to be working towards the top once again. The most notable one was in the sitcom Suddenly Susan. Despite all the popularity and success, she remains grounded and firm which makes her more lovable to everyone. Her good looks seem to defy the law of time as well since it seems as if she's not aging.
Jessica Andrews – Born 1983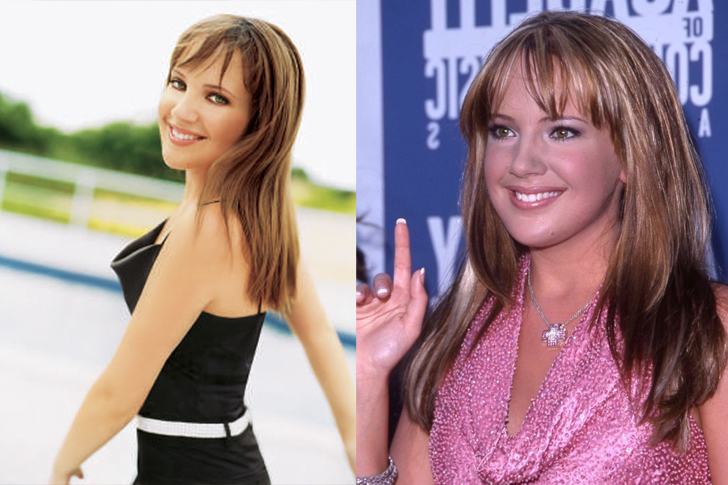 Jessica Andrews may have a beautiful voice paired with a lovely look, but stardom might not be destined for her. Overall, she had a very successful career as a country singer and her songs consistently hit top ranks in country music charts. In fact, Jessica's 2001 single, Who I Am sat above the rest of the country songs at that time, earning the number 1 spot for a very long time.
With her growing career and credit score, everything seems to be running smoothly. Unfortunately, the record label eventually dropped her due to various reasons. Her last single was in 2003 but there were some of her songs that were released online fraudulently. This is definitely unfair for her, so we hope she was able to hire a lawyer for copyright. On the bright side, her sweet looks still remain the same throughout the years, as if she has found the long lost fountain of youth.
Aaron Tippin – Born 1958
Aaron Tippin is another country singer who seems to have found the answer for everlasting youth. He's currently in his early 60s but his looks would tell you that he's years, or even decades, younger than what records show. His debut single, You've Got to Stand for Something became the marching tune of the brave soldiers that fought in the Gulf War. That song also opened up his signature neo-traditionalist country music approach, which was directly aimed towards the working class. It didn't last long so he decided to put up a couple of investments under his name and those smart financial moves paid off big time in the end.
Aside from creating country music, he's also passionate about fitness, specifically, bodybuilding. Now if we tie it up together, we might have uncovered his secret for his youthful glow, healthy lifestyle, worry-free living, and regular exercise might be his biggest tricks in his sleeves.
Carla Bruni – Born 1967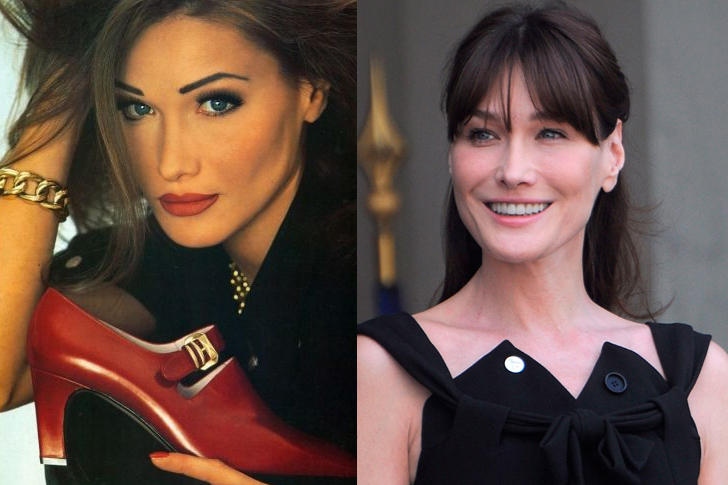 Carla Bruni was one of the most successful models of her generation and that can be attributed to her gorgeous looks and top-notch body. Over the course of her career, she managed to accumulate an estimated net worth of around $15 million. However, she reached another degree of popularity and influence after tying the knot with the former President of France, Nikolai Sarkozy.
Currently, at 53 years old, Carla shows little signs of aging thanks to her properly maintained skin. Some would say that she uses all kinds of expensive products out there using her credit cards, while others attributed her beauty to her active lifestyle and healthy diet. Whatever the case may be, she still looks way younger than the rest of her peers in her age bracket. We are not sure if she already shared her specific secrets with her followers, but if she did, you guys should look it up!
Billy Ray Cyrus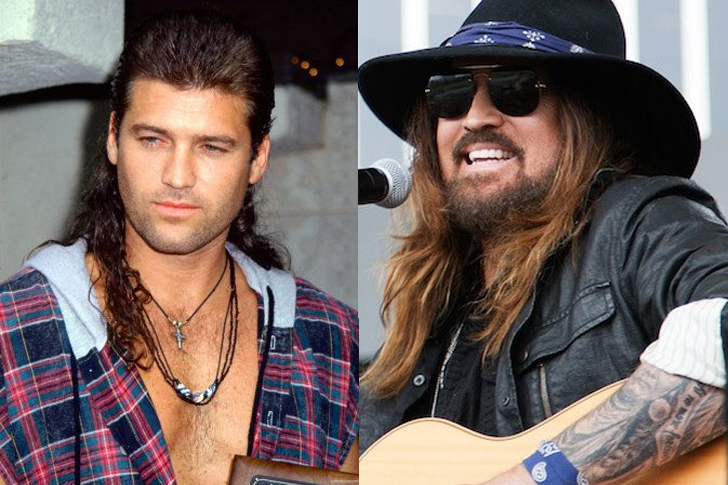 Billy Ray Cyrus is the head of a family of stars. Just look at the star-studded line up his family has to offer – the television personality Brandi, the musician Trace, the singer-songwriter Noah, and the Wrecking Ball singer and media personality Miley Cyrus. This goes to show that talent purely runs within their veins.
Aside from being a father of the Cyrus siblings, Billy Ray is also a country singer himself. His first single, Some Gave All became an instant hit, to which he credits his popularity. His song Achy Breaky Heart was the first-ever solo that gained a triple-platinum in Australia. Unfortunately, his other songs didn't achieve the same level of success that his hit songs experienced. He decided to retire from the music industry, but he did appear on the show Hannah Montana a couple of times, which is why a lot of people recognize him. To their shock, people were surprised to see that Billy Ray didn't even show any signs of aging.
Naomi Campbell – Born 1970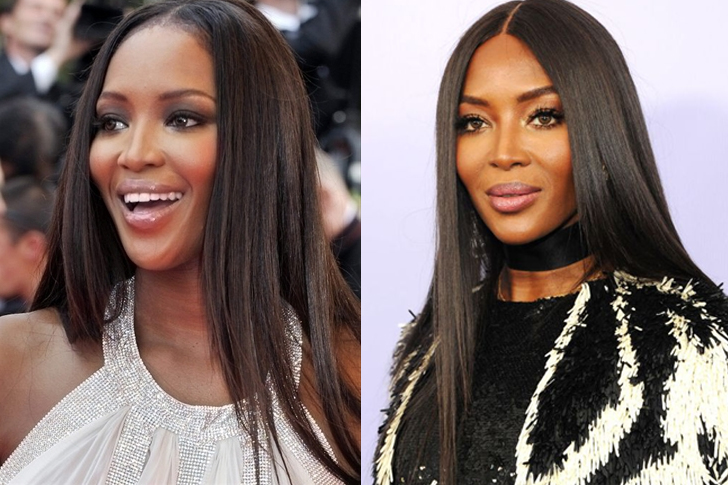 Naomi Campbell is a British supermodel who earned a lot of praise during her career. She was born in London and started modeling when she was 15 years old for a local brand that recruited her to become their company's face. Now that's a big responsibility for someone who just turned to her teenage years, but she proved that she can handle the job. Soon enough, she managed to establish her career and became a top model during her time.
She was considered a supermodel for decades in the world of fashion. Naomi is also known to support different humanitarian and charity causes specifically the campaigns of Nelson Mandela. Unfortunately, she had to go to rehab centers to overcome her reliance on harmful substances. She just turned 50 years old and is now considered as clean as ever. With that said, a lot of people would agree that since her cleansing, she became more lovely and her youthful glow seems to be more apparent than ever.
Cyndi Thomson – Born 1976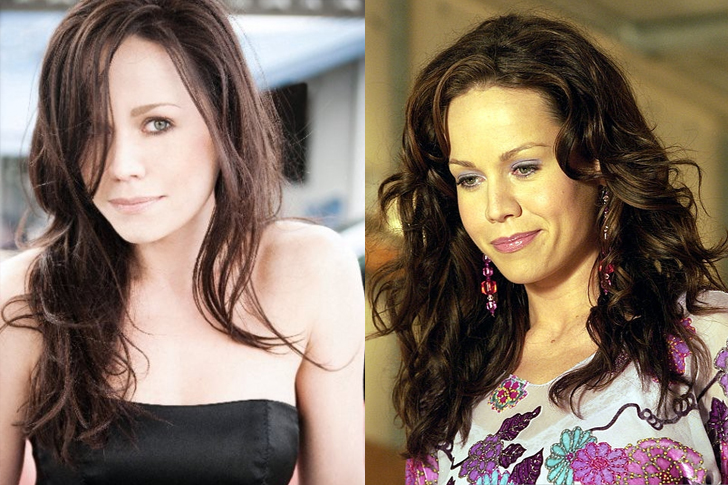 Cyndi Thomson made her career debut in 2001 when she released her album My World. Music fans really appreciate her fresh look and relaxing tunes. These traits helped her and her debut single, What I Really Meant to Say, to reach the number one slot on the famed Billboard Hot Country Singles & Tracks. Before any of that transpired, Cyndi's singing was already on display to her church fellow. During that time, she was honing her skills as part of the church choir, which she credits for helping her improve her singing skills.
It seems that all the variables were pointing towards her going to the top of the leaderboards. However, for some reason, her career wasn't able to pick up all the potential she had on the table as her success didn't last long so she left show business earlier than expected. However, in 2006, she released another album which proved that she didn't completely abandon her singing career and she also surprised many with how lovely she still looked after spending a couple of years away from the limelight.
Jo Dee Messina – Born 1970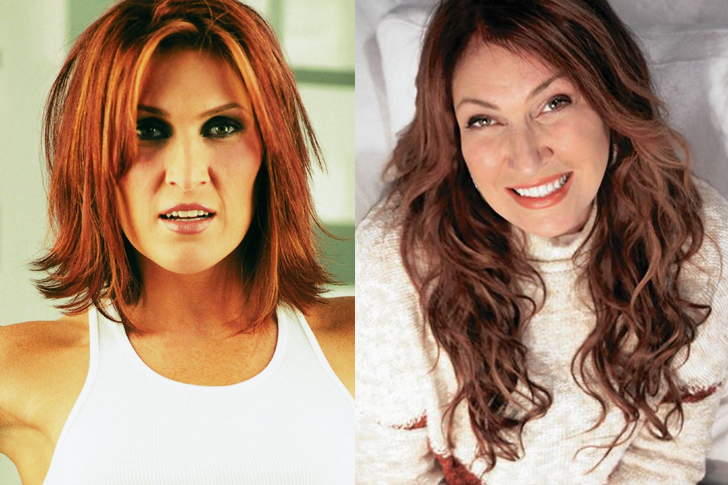 Jo Dee Messina's debut single was Heads Carolina, Tails California which she credits for her flourishing career. In fact, she was the first-ever female country singer in recent time who had songs in the number one position for weeks. Jo Dee also received several nominations and awards over the course of her professional career but things didn't go well for her due to some personal issues.
After undergoing detox, she decided to resume her music career and tried to pick up the pace from where her career left off. Unfortunately, things weren't the same as they used to, but we have to give her credit for trying her hardest to make up for the time she wasted. She just currently passed her 50th mark but her looks, charisma, and overall style still have the same flair that we have seen in the young Jo Dee a couple of years ago.
Lucy Lawless – Born 1968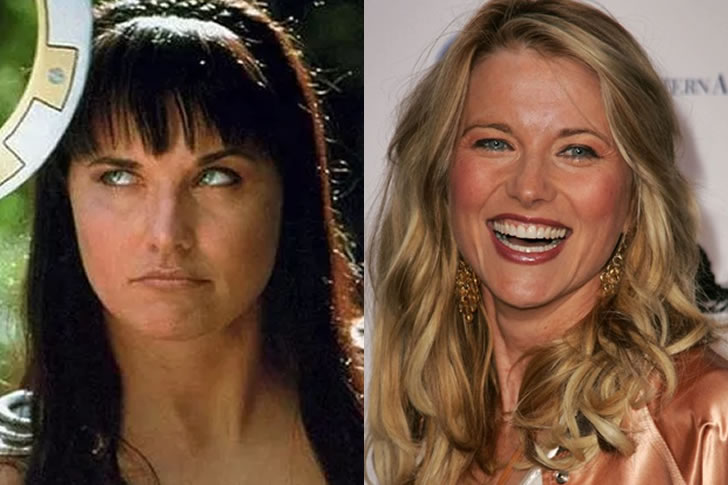 Lucy Lawless is an actress born and raised in New Zealand who is best known for her appearance in the TV series Xena: Warrior Princess. Since it was a popular international TV show, millions of her fans got their hearts broken when the show ended. However, her influence can still be felt even to this date. After that, things slowed down a little in terms of her career but that didn't stop her from reaching new heights.
Lucy then surprised her fans when she starred in Parks And Recreations. She also landed roles in several movies which made her fans very happy. With Lucy's youthful appearance, you might be surprised to know that she's already 52 years old. She credits her youthful glow to her healthy and nutritious diet. Lucy also avoids alcohol and smoking which could be the reason why her face is spotless. Now, we all know the secrets of Xena on how she maintains her youthful looks throughout the years.
Raquel Welch – Born 1940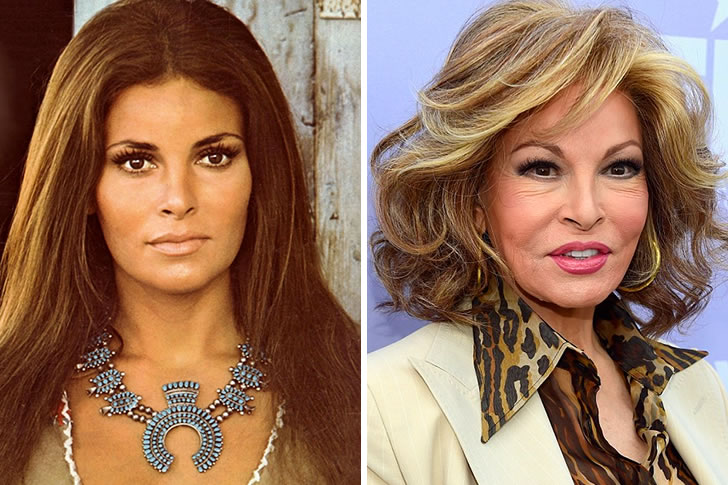 Starting from the get-go, Raquel Welch was born just to be in the spotlight. She is one of the most successful actresses in Hollywood and one of the most good looking as well. The actress appeared in numerous movies and also appeared in One Million BC. She is also considered one of the hottest and sexiest actresses in the industry. In fact, she is frequently referenced in American pop culture, probably due to her appearance and the pin-up she made for one of her movies.
Raquel also established a beauty and fitness program which helped a lot of people in the industry who can't afford to enroll in a beauty school. At the age of 80, she still looks youthful and glowing, thanks to her investments in skincare products. Currently, she sells wigs which became very popular, and these business ventures have helped increase her net worth to $30 million.
Nancy McKeon – Born 1966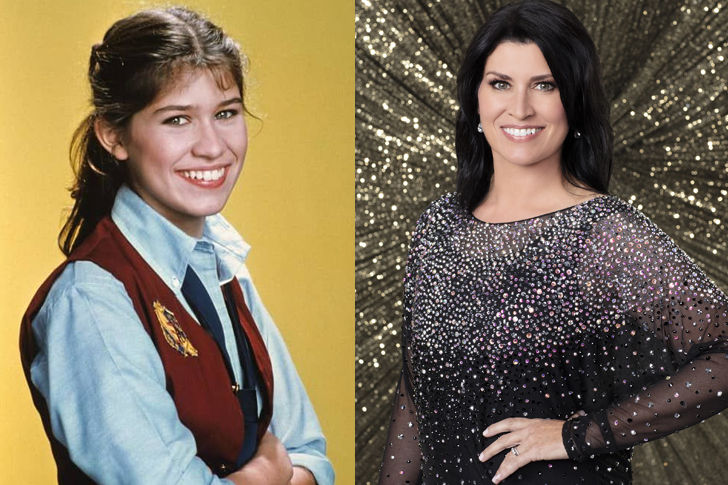 Nancy McKeon started her acting career when she was about to hit her teenage years and already got the biggest break of her life when she appeared as Jo Polniaczek in the popular sitcom The Facts of Life. She later followed it up with her iconic portrayal of Jinny Exstead in the procedural drama series The Division. From the looks of things, Nancy already knew a thing or two about her finances and how proper money management works.
Sure, time really flows fast and here we are with some of our favorite stars of the past. However, the interesting part is, Nancy seems to be not aging at all. It is just like she already found the button that would stop her appearance from aging, defying the laws of time set by the universe. Whether it is the work of beauty creams or fancy products, we can say that in Nancy's case, it was all well worth it.
Princess Caroline Of Hanover – Born 1957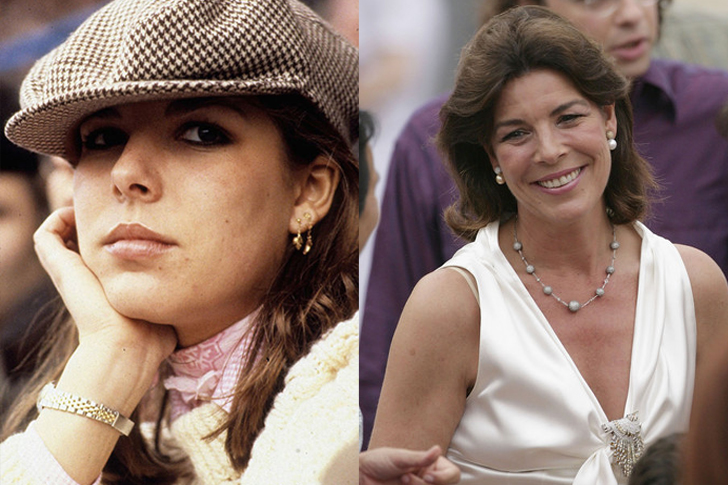 Princess Caroline is the daughter of Prince Rainier III of Monaco and Princess Grace Kelly. Due to her beauty, a lot of famous, influential, and handsome men got attracted to her. In fact, a lot of people would agree that they have fallen head over heels for her. Over the years, she maintained that good looks and fresh glowing skin of hers. That's also the reason why many people got intrigued by her overall secret. Some say that she's putting huge investments in anti-aging creams and a lot of beauty products.
Currently, she lives a very stress-free life with her estimated net worth of around $100 million. With the way she looks at the age of 63, we are pretty sure that all of her beauty regimens work. A big proof of that would be her youthful skin and timeless beauty. For those who seek her secret for eternal youth coming from Her Majesty herself, we might have to wait for her official statement.
Gabrielle Union – Born 1972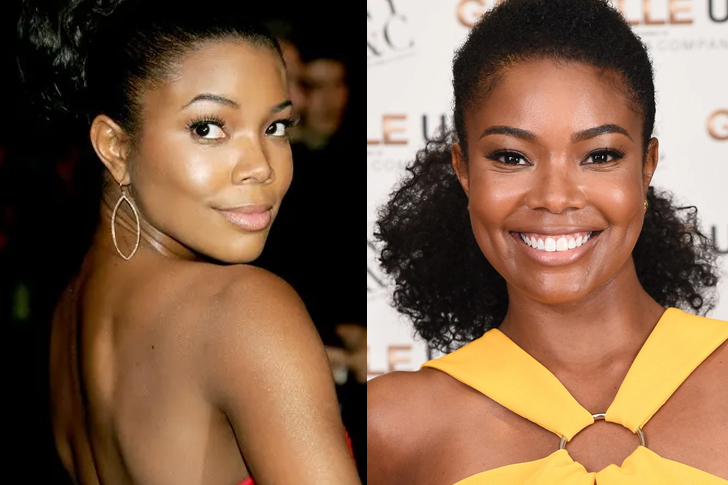 Gabrielle Union is considered one of the most talented actresses in Hollywood. Not only that, a lot of people would agree that she's also one of the most good-looking personalities out there. About two decades ago, she made her film debut in the teen-oriented film She's All That. About a year later, her golden ticket to fame came knocking right on her front door after doing her part in the film Bring It On. Since then she has appeared in numerous TV shows and movies over the years.
Some of the latest movies she worked on are The Public and Breaking In back in 2018. She was also cast in L.A.'s Finest and The Lion Guard: Return Of the Roar. She is already 48 years old but she seems to have stopped aging all of a sudden. A lot of her fans think that she made some huge investments in anti-aging skincare products, while others believed that it is the work of some healthy and active lifestyle.
Pam Tillis – Born 1957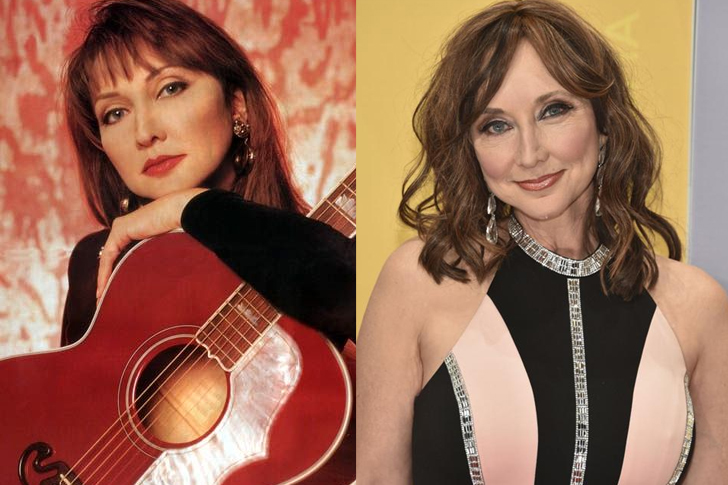 Pam Tillis is the daughter of Mel Tillis, who was a famous country music singer. Just like her father, she also strives in the country music scenes with her unique sense of tune. For people that followed her father's career, they would say that Pam might have inherited her talent from her father. Not only that, but they would also agree that her money management skills also came from her dad. In 1995, her career went from good to best with the help of her hit single Mi Vida Loca (My Crazy Life).
After living getting the title of the top dog in the country music scene, she decided to take some time off. Fortunately for her fans, she went back with a whole new record label. She decided to make some investment in her own company, Stellar Cat Records. Even at 63 years old, Pam seems to look younger than her actual age. It must be because of her great skincare regimen and the healthy diet that she's been following for years.
Joe Nichols – Born 1976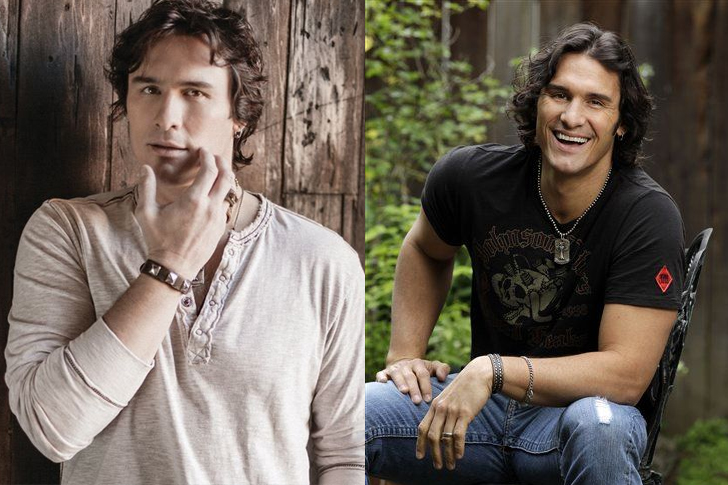 The '90s country music landscape wouldn't be complete without Joseph Edward Nichols's work and loveable tunes. More popularly known as Joe, he recorded several country songs from 1996 to 2001. A year later, he got his big break when he released his first hit song The Impossible. Over the years, he created more than nine studio albums and all of them made it to the top of the music charts.
Unfortunately, he had to battle substance addiction and had to go to a rehab center to become clean. He is currently 44 years old and is still able to create amazing music. On top of that, he looks as young as ever. He seemed to have stopped aging which he credits to his diet and fitness routine. This is a clear testament that a healthy lifestyle and clean living helps preserve that youthful glow – and that's regardless if you are a man or a woman.
Dame Helen Mirren – Born 1945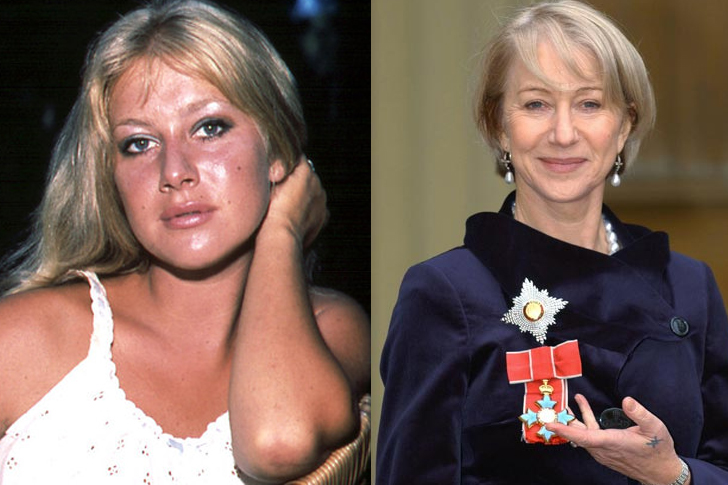 Helen Mirren is an English actress who achieved one of the rarest feats in the entertainment scenes, and for those who don't know yet, she is part of the elite circle of artists that managed to cash in the Triple Crown of Acting. This is the legendary feat where an artist earns the credit for the three major acting awards in the industry. What's more surprising, only Dame Helen Mirren managed to secure both the American and the British Triple Crown titles. Because of that feat, she received the title of Dame Commander for her overall contribution to drama and arts.
She still continues to add another layer of awards under her name to this date but a lot of people are still puzzled about how she maintains looks that make her seem way younger than her age on paper. Some people say that she's a huge fan of anti-aging and beauty creams, but we think that a healthy and active lifestyle is the source of her unparalleled glow.
Phoebe Cates – Born 1963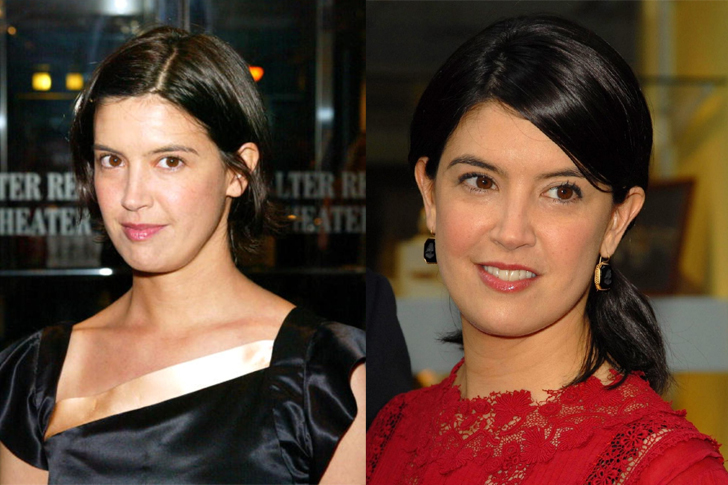 Phoebe Cates was a teen heartthrob who started her career as a model and later on pursued a career in films. She attributed her fame to her bold scenes in the movie Paradise, as well as the coming-of-age movie, Fast Times at Ridgemont High. Her film credits as part of the Gremlins and Drop Dead Fred also helped her get on the pedestal that she's on right now.
However, things caught up to her and she decided to take an indefinite hiatus from the entertainment scene to properly take care of her family and her kids. Things were going fine for her, even when living outside the limelight, thanks to her smart investments. However, she still can't deny the fact that her true passion, which is acting, still lingers somewhere in her heart and mind. During the 2000s, she decided to test the waters and try her luck in the entertainment industry once again. When she made a comeback, people were surprised many by how she appeared as youthful as ever.
Holly Hunter – Born 1958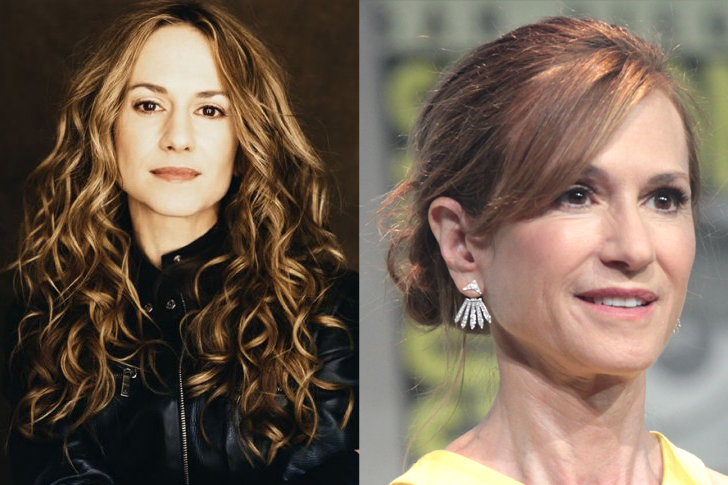 Holly Hunter is an Academy Award-winner who is already in what other people consider retirement age. However, it seems she still has a lot of energy and plenty of gas in her tank. She even looks younger than her age which makes everyone wonder if she made some investment in anti-aging products or even found out about the legendary fountain of youth. Some people think that she may have gotten cosmetic surgeries to maintain her youthful look, while others speculated on other drastic measures to maintain her youthful glow.
However, what we noticed about Holly is that she has toned arms, which makes us think that she follows a very effective fitness routine. She is probably relying on a healthy diet, active lifestyle, and workout routines to maintain her fit body. Now, for those who want to follow Holly's take on how she maintains her youthful glow, you guys have to wait a little bit longer since she hasn't confirmed any routines as of the moment.
Dame Diana Rigg – Born 1938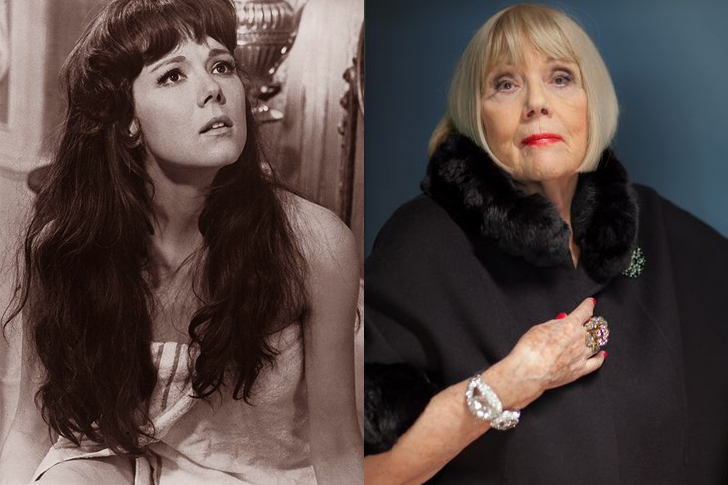 Dame Diana Rigg's name may be popular to newer-generation audiences after her epic portrayal of Queen Olenna Tyrell in the popular television show Game of Thrones. However, for those who don't actually know the legacy behind her iconic career, you guys would be in for a ride! Her acting career started decades ago in the theaters. She then slowly transitioned towards films and television series during the late '60s that catapulted her to the top of the entertainment industry's leaderboards. Her first major project in television was the espionage skit The Avengers. Since then, she has become one of the founding pillars of the English entertainment landscape.
Considering Dame Diana Rigg's age, you would think that she's already in her 80s. Probably one of the main reasons why she aged gracefully was the fact that money management wasn't a problem for her. We bet, anyone who had a legendary career similar to hers wouldn't find money as part of their daily struggles.
Cindy Crawford – Born 1966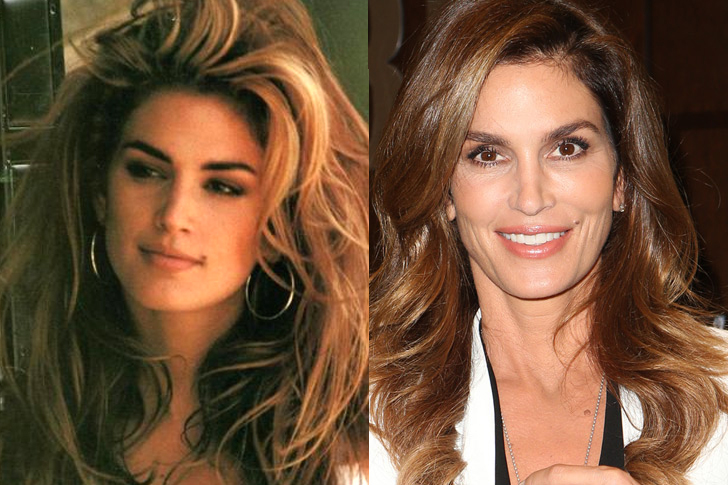 Cindy Crawford rose to fame in the '80s as a model and she slowly ventured her way towards acting. Eventually, her pursuit of a career in acting became a long-life passion for her. Cindy became one of the most popular celebrities at that time. Despite her popularity, she was never involved in any form of scandal nor got addicted to illegal substances.
Perhaps the worry-free life she had in the past contributed to her overall appearance that we know today. She also follows a strict and balanced diet of eating nutritious foods. That's why even at the age of 54, she still maintains gorgeous skin, and her overall looks are still not comparable to what her age suggests. According to Cindy, she also uses luxurious skincare products to keep her skin glowing. She credits her fitness routine and skincare regimen for her flawless and beautiful looks, which she's able to maintain up until today. We're hoping to see more of her soon.
Molly Ringwald – Born 1968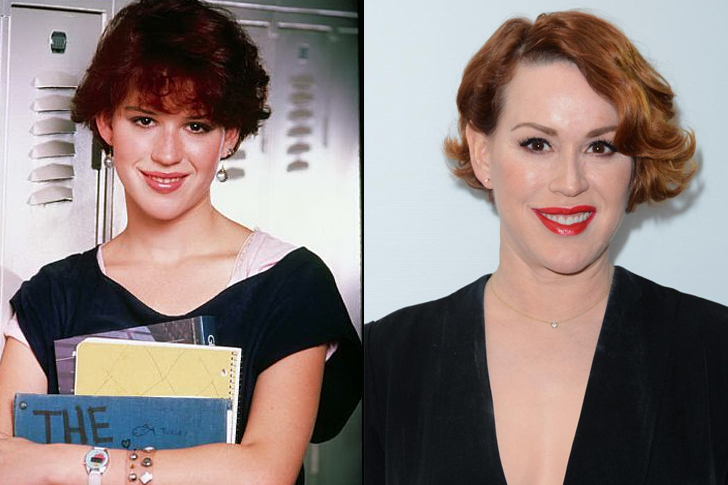 Molly Ringwald is an American actress who became popular at a young age. She rose to fame after starring in The Breakfast Club, Pretty in Pink, and Sixteen Candles. However, her diehard fans would agree that her biggest project that catapulted her to stardom would be the hit sitcom The Facts of Life. All of these movies and television series made her one of the most popular teen superstars at that time, but it also pressured her to maintain a certain image for the public. Fortunately, she was able to avoid all forms of addiction and she didn't need to go to rehabilitation centers.
Aside from being an actress, she is also an author of two book credits under her name, which talks about the negative effects of plastic and cosmetic surgery. Even at 52 years old, she was able to maintain a youthful glow and she credits this to her proper nutrition and diet.
Loni Anderson – Born 1945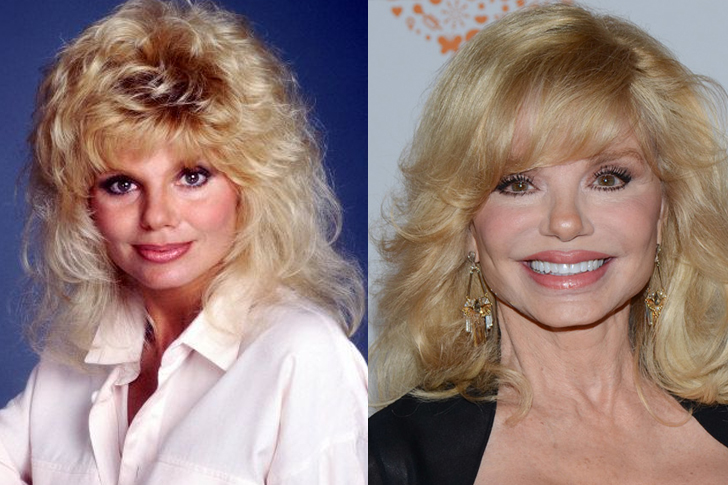 Loni Kaye Anderson is an American actress who is best known for her role as the receptionist, Jennifer Marlowe in the popular CBS sitcom WKRP in Cincinnati. Due to her popular role, she earned two Emmy Award and three Golden Globe Award nominations, which was just the start of her long and glorious Hollywood journey.
She has matured gracefully, and by the looks of it, she is aging beautifully as well. Even at 75 years old, she still looks beautiful and a lot of people would say that she looks years, or even decades, younger than what her actual age suggests. We wonder if she made some investments in the best anti-aging products out there in the market to help her maintain her youthful glow. Whatever skincare products she has been using, we are pretty sure that it is more than effective, and her physical looks are the testament to that.
Leah Ayres – Born 1957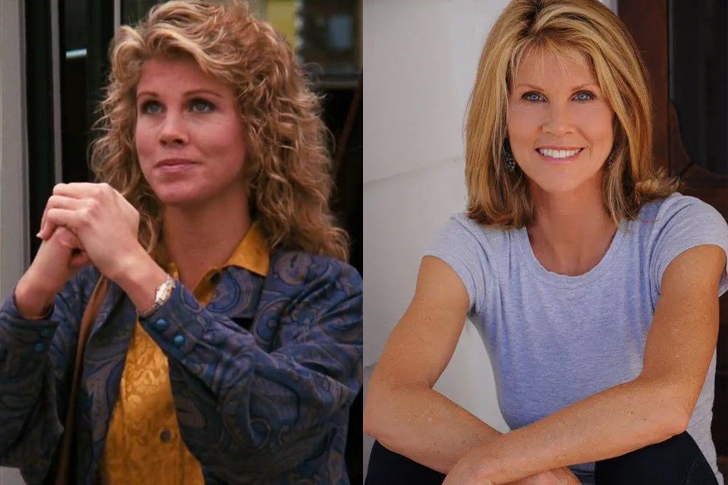 If we take a look at the famous actress, Leah Ayres, many would agree that she looks way younger than what her age suggests. Leah is an American actress who rose to fame after appearing in the action thriller Bloodsport as Janice Kent with Jean Claude Van Damme. She credits that movie for her popularity since it helped her land a role in Freddy's Nightmares and the primetime soap opera Hotel back in the '80s. Throughout that decade up until the '90s, she was given numerous roles in different movies alongside other amazing actresses and actors.
After her acting career, she found her next passion, yoga. This explains why she looks ageless and glowing even at the age of 63. Whether she goes back to show business or continues practicing yoga, what matters is that she is enjoying her life. It seems that she is also pretty much living a healthy and beautiful life with her closest friends and family, which is proven by her youthful glow.
Julia Roberts – Born 1976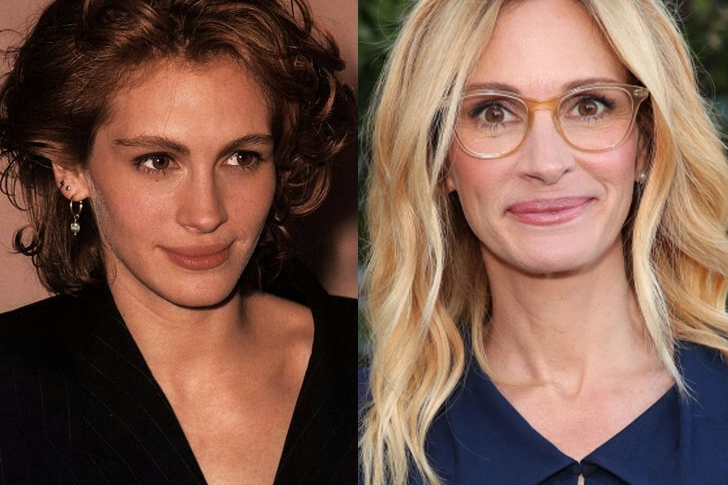 Who wouldn't recognize the ever beautiful and stunning Hollywood personality, Julia Roberts? We bet that a lot of people would instantly recognize her if she walked down the street even if she's miles away. She's an American actress who was able to maintain a great shape until today. For those who don't know, Julia is an award-winning actress who once stepped out on the red carpet wearing a beautiful black gown. It turned the heads of many because of her age-defying beauty and physique.
Some people may say that she had cosmetic surgeries but she credits her looks to her well-balanced and healthy diet. She admits that she is not following any low carb diet or other specific food plans, but knows how to eat healthily. After all, anyone wouldn't get a bad rep for putting investments in health and wellness. In fact, when she had to lose weight for a role, she decided to ask the nutritionist Carrie Wiatt to help her with her diet.
You've Reached The End