Jessica Simpson – Weight Loss Program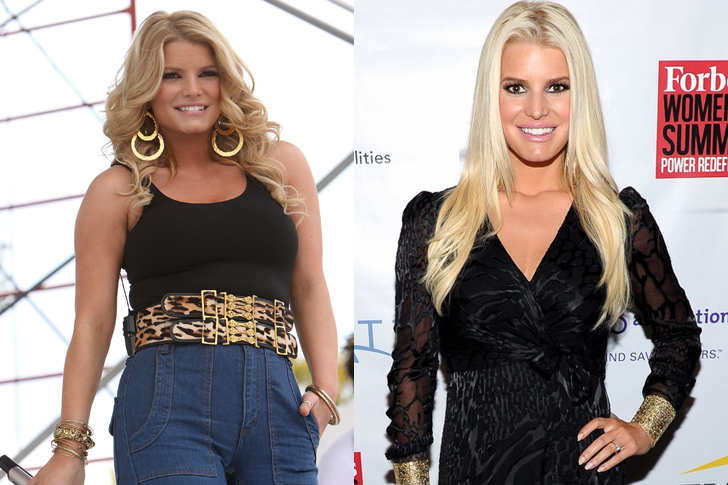 Jessica Simpson has been known for her good singing skills, but she has also been the talk of the town because of her changing weight. At one point, you will see the 39-year-old with a sexy body, but everything will change as she will once again gain a few pounds after a few months. She first put on the weight when she got pregnant with her first baby.
After learning the wrong things she had done with her first pregnancy, she managed to change it all when she had baby number two. Simpson lost about 50 pounds after giving birth to her second baby, thanks to her new weight loss program. Now, she has signed up as a Weight Watchers spokesperson with all the efforts and hard work she had done. If only she has online classes, a lot of people, especially women, will follow her.
Kirstie Alley- Organic Liaison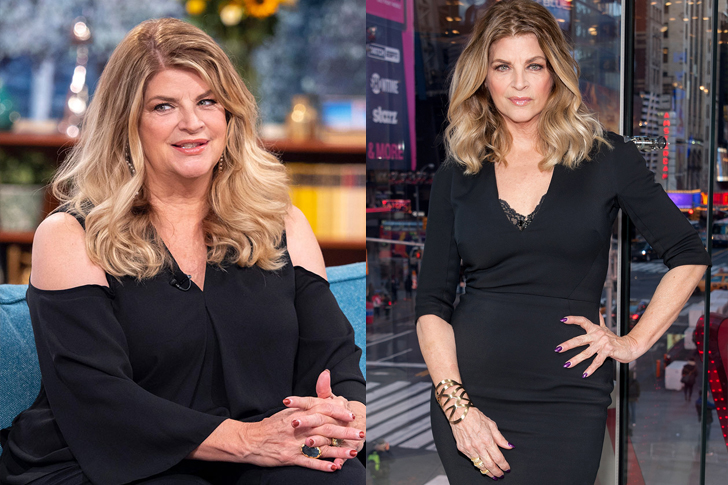 Celebrities may live in luxury, but they also live a stressful life. Imagine the early morning call times and the late-night shoots. Kirstie Alley is an American actress. She played Rebecca Howe in the NBC sitcom "Cheers" and won an Emmy and a golden globe in 1991. It was also a milestone in her acting career. In February 2011, Alley took part in "dancing with the stars". Alley was second in the race, behind NFL Super Bowl champion Hines Ward.
It seemed like all the stress really took the best out of Kirstie Alley over the years that she got to the point of weighing 230 pounds. However, she realized that she needed to shed off a lot of weight. She tried different ways and finally, the public saw her shedding some. Alley claimed that she lost 100 pounds due to the weight loss product that she founded, the Organic Liaison. Having different movies and series enabled her to gain a net worth of $30 million, and she must have secured other investments aside from her health.
Jimmy Kimmel- 5:2 Diet Plan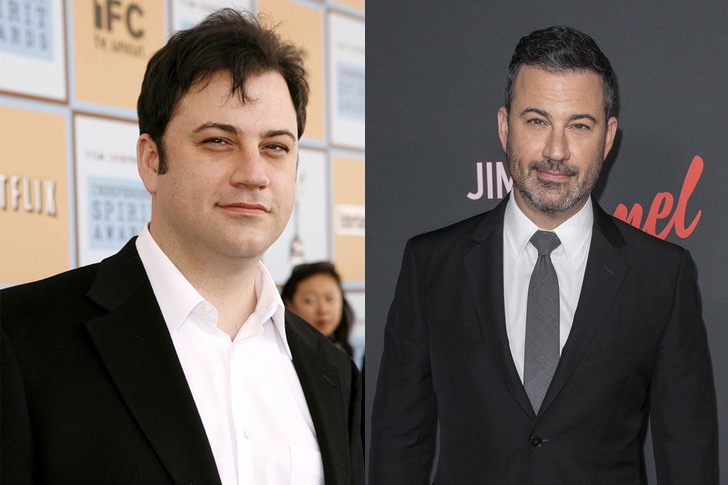 He is an American comedian, writer, and TV host. He has an evening TV show named after him. For TV hosts, to appear in front of the public, a perfect body shape is very necessary. Sometimes it can bring certain traffic to the program, after all, few people can resist the handsome appearance. There are dozens of ways on how to get a person into losing weight.
Now that there are plenty of studies on which diet is suitable for an individual, Jimmy Kimmel put his weight loss investment on the 5:2 diet plan in 2018. This works when a person consumes his typical meal for five days a week then cut their intake to 500 calories on the remaining two days. However, this type of diet may not work for everyone. Good thing it did on Kimmel. He dropped 20 pounds. However, Kimmel admitted that he stopped the 5:2 diet since he gets hungry when he works out.
Kevin Smith – Diet and Walking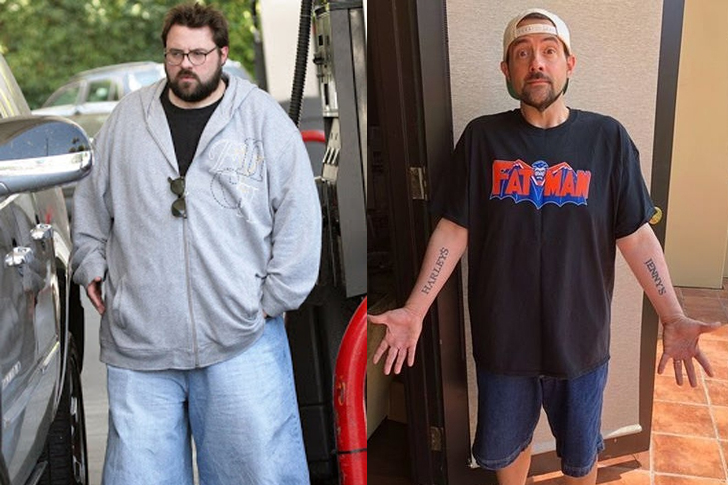 Kevin Smith is an American director, screenwriter, and a best-selling comic author. He loves his hometown very much, and this fact can be seen in his movies. The characters in the films he directs often have an annoying but loyal and lifelong friend, who is often the cause of conflict, but ultimately redeems themselves through their actions. After being pulled out from an airline for being too large for his seat, Kevin Smith decided to lose weight so that he would never experience the same thing again.
He has lost 85 pounds on his first try. But when he had a heart attack, his doctors suggested he should lose another 50 pounds. Smith cuts out sugar from his diet and walks his dogs regularly to remove those extra pounds. He even adopted an all-potato diet that made him lose 17 pounds in just nine days. With his determination, it will be no surprise that he can have a good credit report.
Jennifer Hudson- Weight Watchers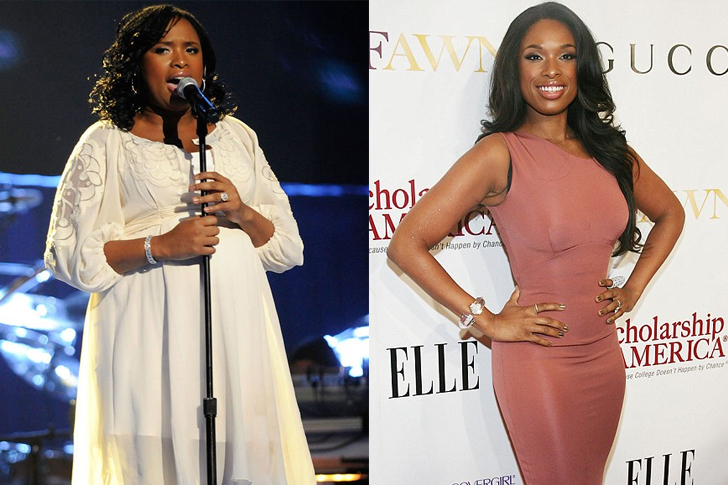 Jennifer Hudson is a singer and actress who won the 79th Academy Awards for Best Supporting Actress for her 2006 film "Dreamgirls".Jennifer Hudson rose to fame when she entered American Idol. Although she only won seventh place in the end, she has become a more successful star than any other singer in the ranking. In 2008, she met and got engaged to David Otunga.
However, she struggled with her weight after giving birth to a baby boy. She became unhappy with her pregnancy weight and her poor diet practices. To lose the extra pounds, Hudson enrolled herself in Weight Watchers which changed her life. She lost 80 pounds and she gave all the credits to the company. She also managed to maintain her weight with proper diet and exercise. It seems that she looks younger after losing weight.
Rick Ross – Diet and Lifestyle Change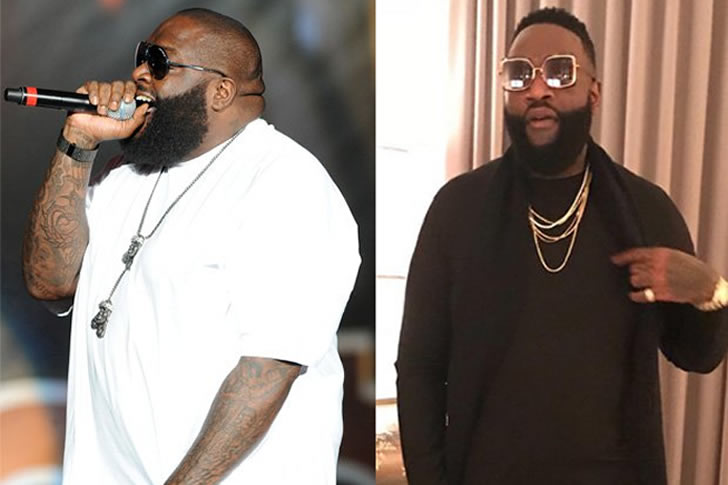 Rick Ross is an American rapper. After releasing his first single "Hustlin" in 2006, he received many cooperation invitations. He signed a multi-million dollar contract with Jay Z's Def Jam Records. He then released his first album "Port Of Miami".Rick Ross looks unrecognizable after dropping a whopping 85 pounds. The 43-year-old rapper used to be overweight until he altered his lifestyle here and there.
He was rushed to the hospital because of his unhealthy lifestyle. After losing weight, he said that he enjoyed his condition and was ready to build muscles. Now, he is enjoying the slimmer version of himself, thanks to his decision to cut back on alcohol, follow a healthy diet, and make sure he gets plenty of sleep every night. By the looks of it, you don't need a simple diet to shed down the weight, but a total lifestyle change. He may have swiped his credit cards a lot to do this.
Janet Jackson – Diet and Exercise
Janet Jackson first takes credit for making appearances in shows Good Times and Fame in the early '80s. She became a musician like her siblings and released many albums and hit singles during her career. In addition to her singing career, she has also entered the field of television and film performance, which has made her an iconic figure in popular culture for 25 years. Jenny Jackson has become one of the highest-selling artists in the history of popular music by virtue of her cumulative record sales worldwide of over 100 million.
When Michael Jackson passed away, she expressed deep condolences and sadness through songs. The pop star has always been fit but she became a mom in 2017, which made her gain a lot of weight. She later started working out with her personal trainer and has remained consistent in her weight loss journey. She has lost around 70 pounds. Janet is now one of the people who will be inducted into the 2019 Rock and Roll Hall of Fame.
Drew Barrymore – Emsculpt with Diet and Exercise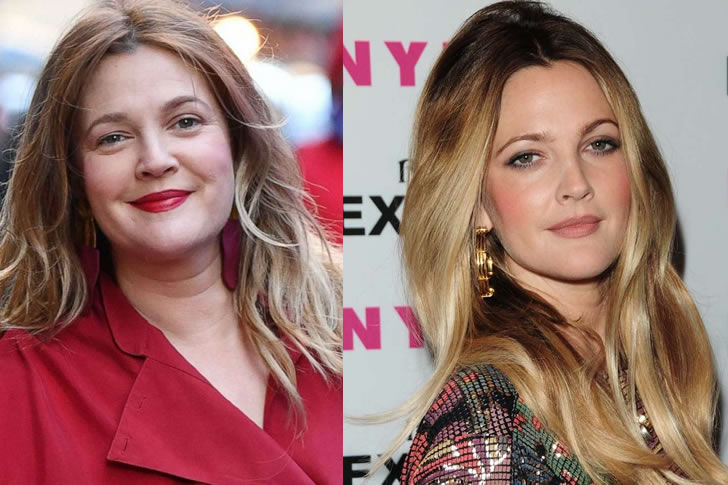 Many would know who Drew Barrymore is. The multi-awarded actress is one of Hollywood's prominent actresses. At the age of 6, Drew Barrymore appeared in the science fiction film 'ET the Extra-Terrestrial'directed by Steven Spielberg. This role impressed many audiences and made her one of the cutest and most talented actresses. After experiencing the commotion of adolescence, she settled down to focus on her career and starred in many movies and TV series.
However, she is human too. After her divorce, she found comfort in food. She gained some weight because of stress eating. After giving birth to two lovely children, she started investing in herself. Playing a major role in Santa Clarita Diet changed everything. Barrymore cut out fast food consumption and invested in healthier and nutritious food. Now, she is back on the red carpet looking youthful as ever.
Meghan Linsey –Workout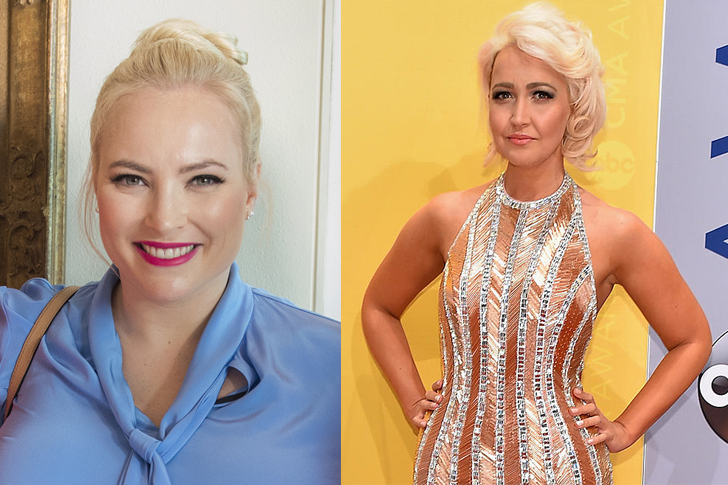 Meghan Linsey is an American singer-songwriter. Linsey used to be a karaoke host in a bar, where she met her ex-boyfriend. They co-released the first single "Keep On Lovin'You", which was a great success. Meghan Linsey had wished to win The Voice Season 8, but she only ended up getting second place. Although she didn't bag the award that she had been dreaming of, the 33-year-old star was still determined to lose weight.
Linsey is now enjoying experimenting with different styles to shed off those extra bulges. So far, she has lost 25 pounds. The singer has been struggling with her weight, tending to a yo-yo diet now and then. She also has a slow metabolism that adds up to the weight. Now, Linsey is working out regularly and trying to be as healthy as she possibly can. Insurance companies may try to woo Linsey to a plan that will perfectly suit her.
Chrissy Metz – Strict Diet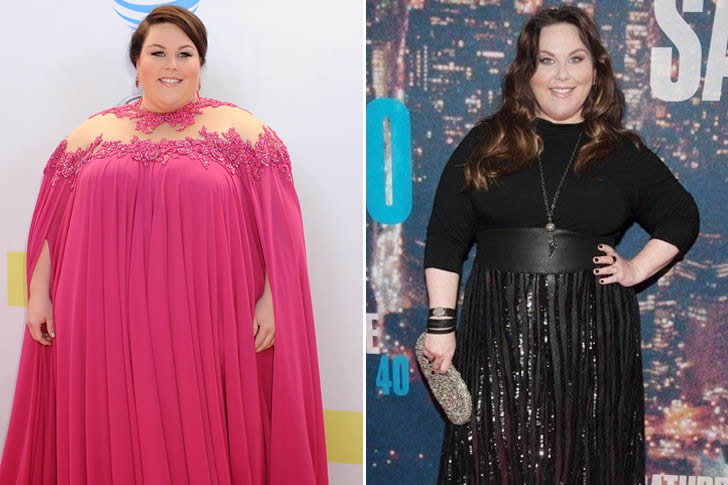 Chrissy Metz is an American actress and singer. Chrissy Metz never denied that she struggles with weight and body image, but she never let it stop her from fulfilling her dreams. The This Is Us star revealed she was born chubby, although she was thinner at different life stages. At the tender age of 11, she already went to Weight Watchers to shed off the pounds.
Chrissy went on yo-yo dieting but lost 100 pounds in less than five months after following a strict 2,000-calorie diet and walking 20 minutes a day. Despite the weight loss, Chrissy cleared that she is a big supporter of body positivity. Whether she loses the extra pounds or not, the actress began her weight-loss journey to be healthy. Chrissy even gives credit to the plus-sized people who have curvy, voluptuous, and big bodies for being awesome and sexy.
Delta Burke- Diet and Exercise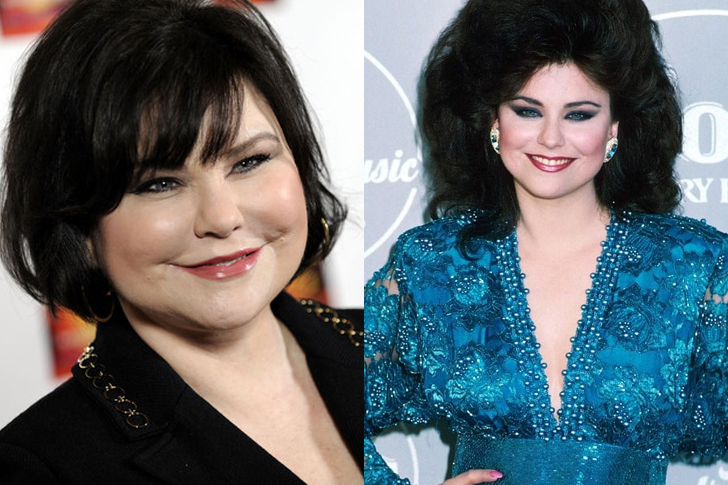 Delta Burke is an American actress, producer, and writer. At a young age, Delta Burke took home the crown as Miss Florida. It was her gateway to entering the entertainment scene. However, she experienced some turmoil while filming the Designing Women series. Despite the fact that she had a nomination for an award, she was cut off from the series.
They stated that it was because of her attitude. However, rumors later surfaced that one of the reasons was her weight gain. That was when she returned to her hometown to shed off some pounds. Burke's weight has been a hot topic in the media since the early 1990s. She has struggled with weight and depression for a long time. She revealed that she took out high glycemic food from her diet. The credit for her weight loss goes to her determination and self-discipline.
James Corden- Diet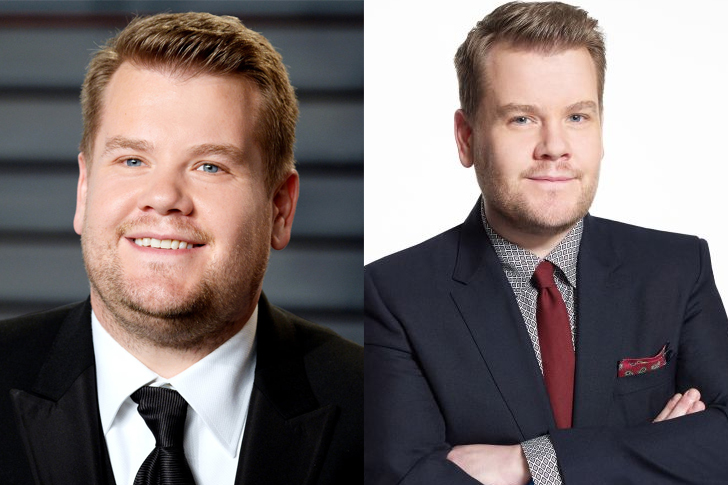 James Corden is an actor, singer, and TV host. Judging from his talent in singing, acting, writing, hosting, and even dancing, someone else may give people a sense of distance, but his image of "good man" has already overcome the sense of distance. You can feel the encouragement he sends out silently from the corner. James Corden is famously known in Britain for his large size, but he took America by storm looking slimmer and fit.
From weighing around 315 pounds, he is now at around 203 pounds. Now, that's a huge drop. The credit for his weight loss goes to his determination to living a healthy life. His weight loss secret is cutting off sugar and bread. In fact, he calls the bread his kryptonite, because it is one of his favourites. He shared that it was never easy for him. Corden was able to keep his weight within that range and he is happy about it.
Queen Latifah – Training, Exercise and Yoga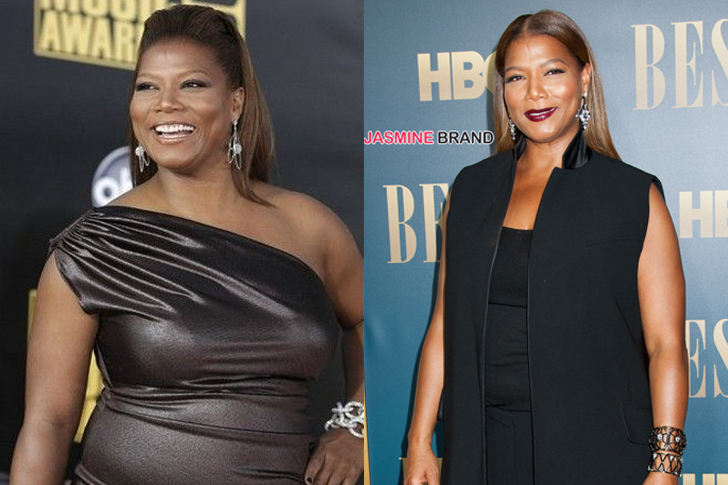 Queen Latifah is an American rapper and actress who has won many awards. Her career is very extensive. In 1991, she acted as a supporting role in "House Party 2" and "Jungle Fever", officially starting her film career. She also has her own talk show. People have known Queen Latifah for her curvaceous body, but the 49-year-old star wanted to have a slimmer physique that she decided to lose weight. By the looks of it, the rapper got tired of the large frame that she wanted to have a new look.
Latifah knew that exercise was the most effective way to lose those extra pounds, so she hired a personal trainer to help her move. Now, she is always in the gym spending her time doing cardio exercises and yoga. She is also taking extra protein and eating fruit and vegetables for some extra energy. Latifah seems to use training as an investment for having a healthy body.
Dawn French- Walking and Strict Diet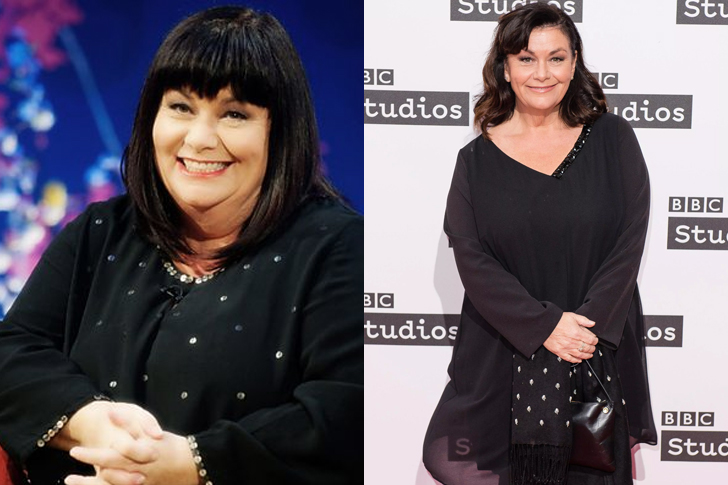 Perhaps because Dawn French understands the inconvenience caused by obesity, she has always been interested in clothing and helps obese women find suitable and beautiful clothes. She also wrote two books about this and opened a clothing store.
Dawn French had always been open about her weight issues. She may be a comedian but her appointment with a surgeon was not a laughing matter. In fact, before she underwent a hysterectomy, she was informed that her recovery would be faster if she was slimmer. This is why she decided to work hard to lose excess weight. She said that her secrets were walking and eating low-calorie meals. Now at 61, Dawn still remains to look fresh and youthful. She really worked hard on keeping her body in good shape. She definitely must have invested lots of time and effort for this.
Keely Shaye Smith – Lifestyle Change and Determination
Keely Shaye Smith is known as Pierce Brosnan's wife, who was often a subject of scrutiny because of her weight. The journalist gained a considerable amount of weight post-pregnancy. Many women gain weight after pregnancy. This may be due to hormonal changes in the body or lifestyle changes.His husband has always been there to defend his spouse, but Smith can already do that after dropping 105 pounds.
Smith gives the credit to her determination to shed off the pounds. There are also reports that she has committed to exercising and healthy eating habits to maintain her weight.Either way, in short, she, this beautiful woman, has lost 105 pounds.When she was overweight, she did not abandon her bikini outfit. This may be her confidence that is worth learning. You should maintain enough confidence in yourself at all times.
Jojo- HcG Diet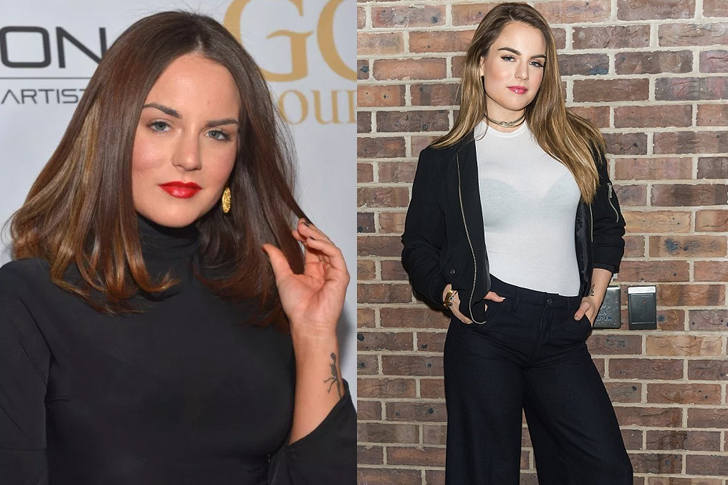 JoJo is one of the famous pop singers in the 00's. Her first solo album of the same name ranked 4th on the Billboard 200 chart.15 years after her debut, JoJo won the Grammy Award for the first time with her song "Say So".Unfortunately, she battled with her weight when she was just a teenager. She claimed that her former record company forced her to lose weight.
She was reportedly advised to eat just 500 calories a day and inject herself with hormones. "I was injecting myself with this thing from this dietician that makes it so you're not hungry, and it tricks your body into thinking you're pregnant," she said. The singer added that the process is dangerous to health and it has permanently affected her psychologically. She then decided to call up lawyers and sued the company.
Melissa McCarthy- Diet and Exercise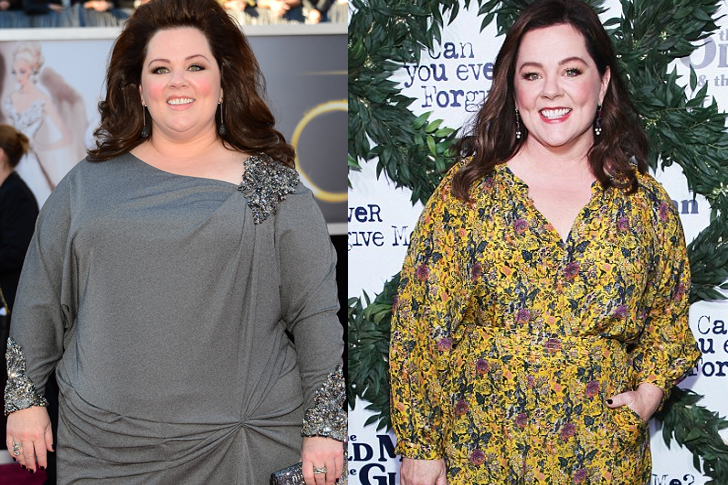 Melissa McCarthy started her acting career from talk show, and gradually developed into film, television and drama. She has appeared in films such as "Chicken Party" and "Pretty Ugly People". In 2011, she played the role of a powerful woman in the movie "Bridesmaids", which is deeply rooted in the hearts of people.
\
Melissa McCarthy has already tried different ways to lose weight. She even went through an all-liquid diet with her doctor's supervision. Although she lost 70 pounds, she will not do it again as she claimed that she felt starved and crazy half of the time. After which, she revealed that she would not go under the knife. Her investment in weight loss is purely discipline and time management. She even claimed that her weight loss does not have any trick at all, except living a super boring life and going to bed at 7:30pm.
Star Jones – Weight Loss Surgery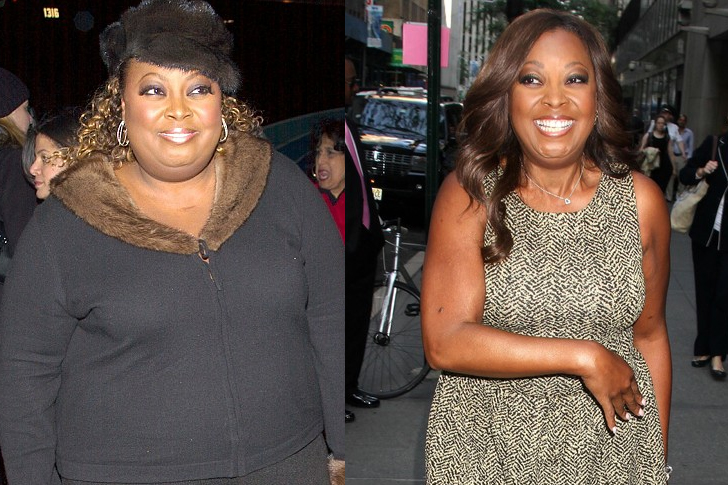 Her weight was a controversial topic, and it even turned to be the main conversation when Star Jones got cast on the talk show The View. In 2003, she couldn't talk and bear the weight anymore that she decided to opt for a weight loss surgery, which she deemed to be the only way forward. Worrying about disappointing people was one of the main reasons Star initially refused to talk publicly about her surgery.
From 307 pounds, her weight strikingly went down to 150 pounds. However, her decision affected her stint on the show, ending up being let go from The View. But with a net worth of $18.5 million, Jones seemed to be unaffected. She could still pay her all her credit cards without breaking the bank.She shared her weight change and some of the original mental journey. Face yourself, maybe losing weight is not so difficult.
John Goodman- Diet and Exercise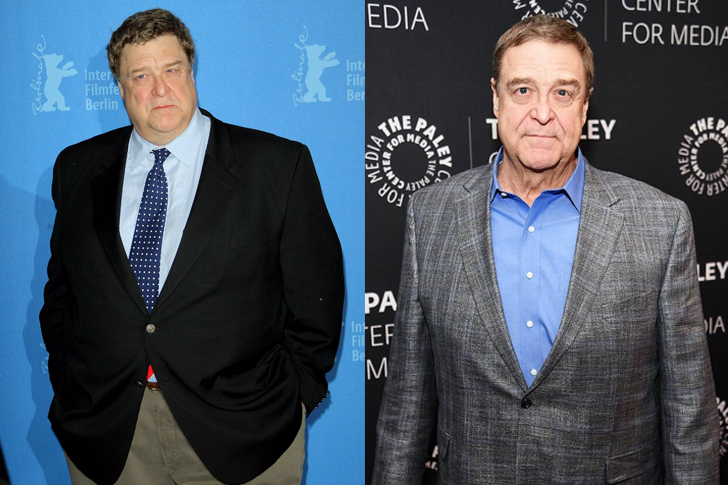 John Goodman is an American actor and singer. John is known for his role as Dan Conner in the TV series Roseanne. Goodman has voiced many Disney movies. He is known as the big guy with a good sense of humor. However, all the stress and uncontrolled food consumption caused him to reach 400 pounds. For many years, John has been struggling with his weight, and he is also open to alcoholism, leading to an unhealthy lifestyle.
He worked hard and lost 200 pounds in a short amount of time, and all the credit goes to exercise and keeping a journal of what he was eating. Although he admitted that he feared that he will not be able to maintain it, all of his efforts still prove that he did it. He continues to exercise six days a week and he has also cut his sugar and alcohol consumption.
Oprah Winfrey- Weight Watchers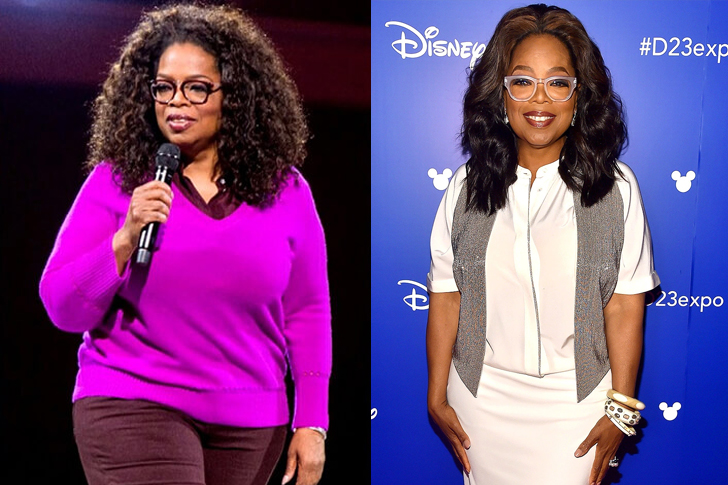 Oprah Winfrey, the queen of talk shows, had a long-term public confrontation with her weight. Oprah Winfrey is one of Hollywood's most influential persons. But it does not spare her from the critics, especially when it comes to her weight. Given the fact that she is well off with her finances and investments, her weight was one of the public's topic. Oprah is reportedly weighed around 237 pounds just before the turn of the century.
Her credit score might be high, but she did not invest in a personal trainer. Instead, she enrolled herself in weight watchers and she happens to drop 40 pounds. Oprah also mentioned that she will not be happy is she ever went back to 200 pounds again. During the process of losing weight, Oprah realized that another key to staying healthy is to maintain a balanced life.
Celine Dion – Ballet Practice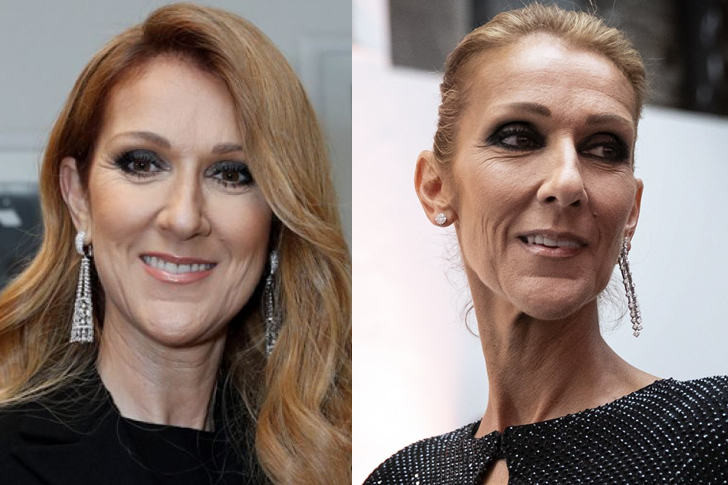 Celine Dion recently hit the headlines after displaying her drastic weight loss. This 51-year-old star surprised everyone with her super skinny figure that made her fans worried.However, in recent interviews, the famed Canadian singer explained her new appearance makes her feel more beautiful than ever. No, she's not sick, and she's very much healthy, which shuts down rumors that she has an eating disorder.
The hitmaker revealed ballet practices at her age helped her lose weight and shed off those extra pounds. She trains with her dancer and stylist, Pepe, every week and even after live performances sometimes. Ballet, though it can help you lose weight, is also an effective way to maintain great posture and finesse, which Dion strives to achieve. Her fans worldwide who want to try her method can search for online classes for ballet lessons to achieve a similar figure and posture as the singer.
Mo'Nique Imes-Jackson – Raw Food Diet and Dancing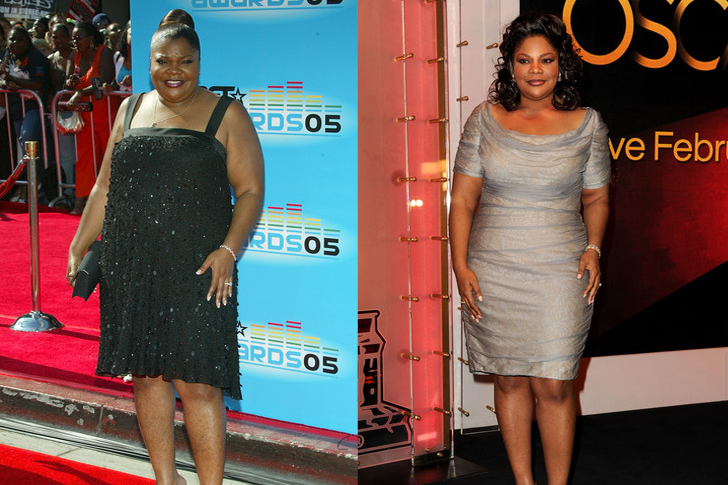 Mo'Nique Imes-Jackson never worried about her weight until she learned she had high blood pressure. The fear of losing her life over a very manageable condition got her thinking about her life's choices. From there, the 51-year-old embarked on a new journey to lose weight as she never wanted to leave her children and husband just yet.
Now, Imes-Jackson is happy to report and share that she is 90 pounds lighter and looking better than ever. She credits her raw food diet and dance training with her trainer, Dwight Holt II. In a post on Instagram, the comedian revealed her organic weight loss journey didn't involve surgery, pre-packaged foods, or even turning to spokespeople who often said: "it's easy, and you can do it." For her, it was putting in the work and never giving up on herself. She knew that it would be challenging, but she worked even harder to achieve her goal.
Lisa Riley – Lifestyle Change and Exercise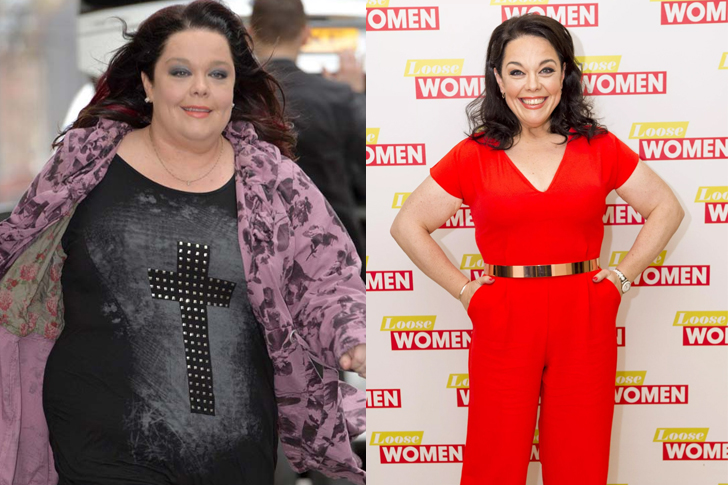 You used to see Lisa Riley as the heavy-weight woman in the television show Emmerdale, but the 43-year-old was determined to cut off the weight. However, the actress had no plans to follow any celebrity diet or training regime, but only her very own ways. She knew that she had to instill a regular and consistent regimen in her routine if she wants to lose weight.
Riley's determination helped her drop the extra pounds. Of course, with the help of lifestyle change, she transformed her body and life. She had cut out unnecessary snacks and alcohol from her diet and started exercising. As a result, she dropped a few pounds and went from size 28 to 12. Riley is still doing what she started and is determined to continue as long as she lives. Insurance companies will probably try to woo Riley to get a plan that will suit her.
Gabourey Sidibe – Surgery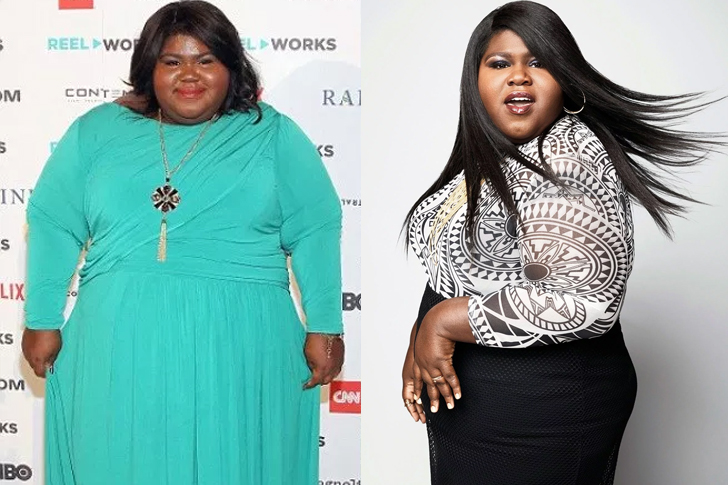 Gabourey Sidibe has tried different weight loss programs and diet plans. However, she admitted that all her efforts to trim down were entirely unsuccessful. The actress also mentioned that when she was diagnosed with Type 2 diabetes, she feared the consequences that she will have to deal with for the rest of her life. Gabourey realized that her health is her greatest wealth. That was when she decided to undergo laparoscopic bariatric surgery.
This procedure will trim your stomach in the hope of filling it with fewer amounts of food. After the surgery, she knew that she would have to back it up with exercise and diet. After a few months, she went from being 300 pounds to 150 pounds. Though admittedly, the actress thinks it is an expensive way to lose weight, she sees it as an excellent investment. Now, she maintains her weight by getting rid of all the junk food, eating healthy, and exercising.
Missy Elliott- Diet and Exercise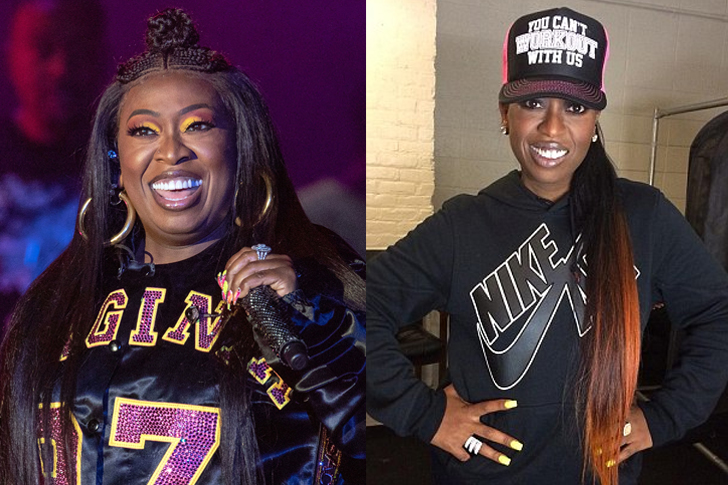 There's no doubt that Missy Eliot is one of the most famous artists in the music industry today. Her zero financial issues also prove how successful this music producer is. However, given that amount of money, she forgot the most valuable investment: her health. Thankfully, her doctor told her that there would be dangers if she gains more weight. That was when she decided that it was time for a healthier lifestyle. She started cutting down unhealthy snacks and threw in a sustaining exercise program. Consistency and commitment became her motivation in achieving her goal towards better health.
She wowed her fans when she got on stage in the Alexander Wang x H&M Collection Launch in New York City. She looked thrilled with her new and healthy physique, and her fans can't help but be happy for her as well. Her journey was an inspiring one, and we love the fact that it highlights the health aspect of losing weight.
Casey Donovan – Diet and Exercise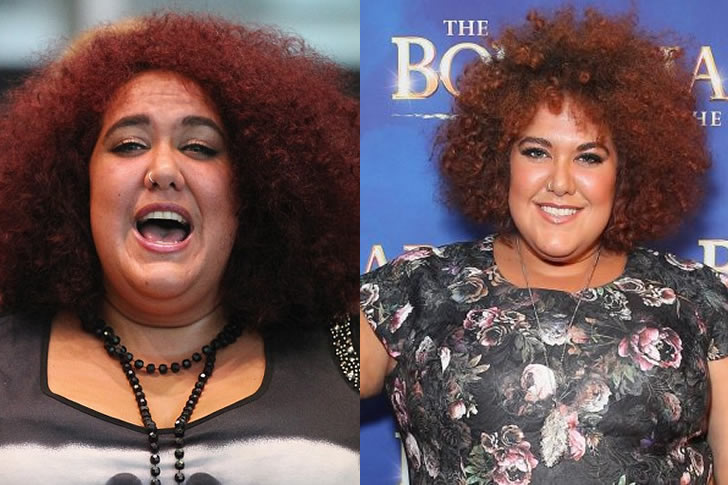 Casey Donovan took home the crown for Australian Idol when she was just 16 years old. However, many would know that being given a celebrity status can cause so much pressure and stress. Donovan is not the first and certainly not the only one who got caught with stress eating. However, she could not stop until several media outlets reported that she had gained a lot of weight. One day, she snapped out of it and decided that she needs to get back to her healthy lifestyle. It was never about losing weight for Donovan.
It has always been feeling good about herself and her choices as well.Thankfully, she lost a lot of weight, and all the credit goes to her determination. The singer revealed that she swapped into a high-protein diet and started walking a thousand steps per day from junk food. She now looks slimmer and happier.
Mariah Carey- Surgery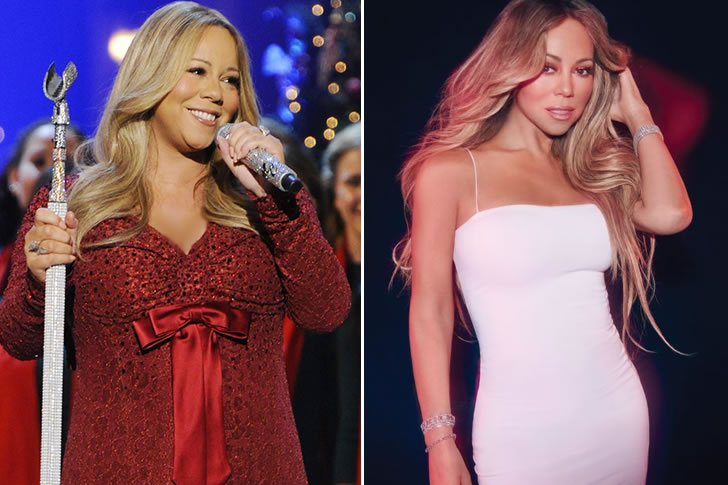 Mariah Carey is one of the greatest singers of all time. Because of that, Mariah had to undergo various treatments to ensure that her appearance is in prime condition. Thankfully, her impressive credit score allowed her to afford all those treatments. However, despite her achievements and efforts, some critics still went after her. Her weight even became a hot topic on social media for some time. Upon getting all the negative attention, she realized she'd had enough.
She then opted for a weight loss surgery that helped her lose 30 pounds in the blink of an eye. She used the surgery as a jumpstart to lose weight and backed it up with some significant lifestyle changes. Mariah is smart enough to know that the surgery can only do so much that she can quickly gain the weight back if she gets too careless. To maintain her weight, she began living healthier through a healthy diet and exercise.
Tyra Banks- Diet and Exercise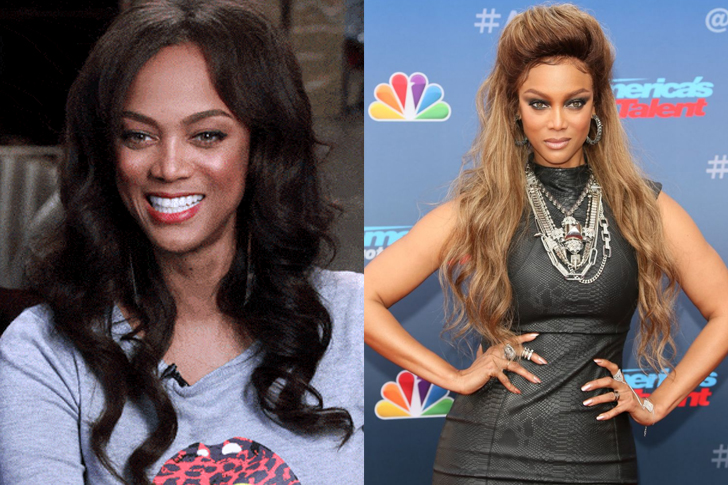 Tyra Banks is known to be a queen on the catwalk. Since models had to be extremely disciplined with their bodies, Banks gave in to all her cravings when she retired. That is why many criticized her in her show, America's Top Model,  where the host was slowly gaining weight. Though she continually talks about loving one's body regardless of its shape and size, she advocates living a healthy life.
She was able to control her weight gain and even talked about it publicly in various interviews over the years. She used her weight loss journey to inspire many women who look up to her as their role model. Banks went through a strict diet and exercise to get back in shape.  She may not be a finance industry professional, but she is wise in her investments, especially with herself. Also, she did not waste her time listening to critics.
Demi Lovato – Eating Healthy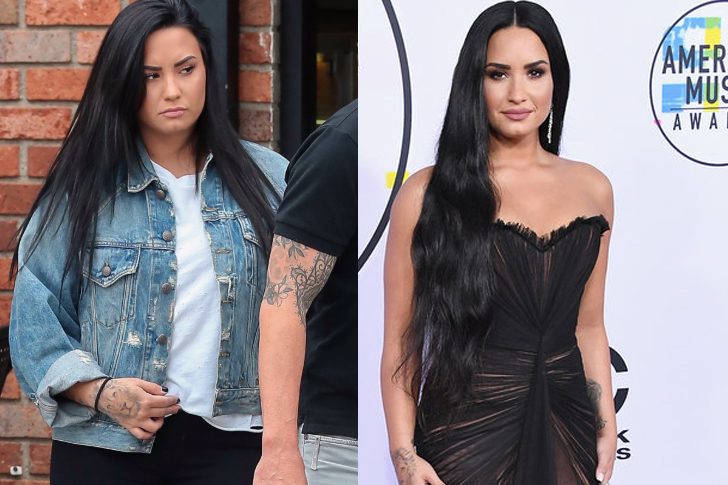 Demi Lovato is one of the few stars that have always been honest about themselves. The 27-year-old actress started to be known as a Disney child star before she rose to fame as a singer and songwriter. Later on, Lovato suffered from an eating disorder called anorexia, which may be caused by all the entertainment industry's psychological pressures.The Camp Rock star embraced body positivity and started eating healthy.
She has quit dieting, even though it meant that she would put on a few pounds. For Lovato, weight loss is not the goal, but being healthy. She no longer deprives herself of treats, which she takes in moderation. She also gave up the chronic stress that comes with watching what she eats. "No more food shaming myself!" she said in a tweet.Lovato can now use her credit cards to indulge in everything that she wants but deems healthy.
Randy Jackson- Surgery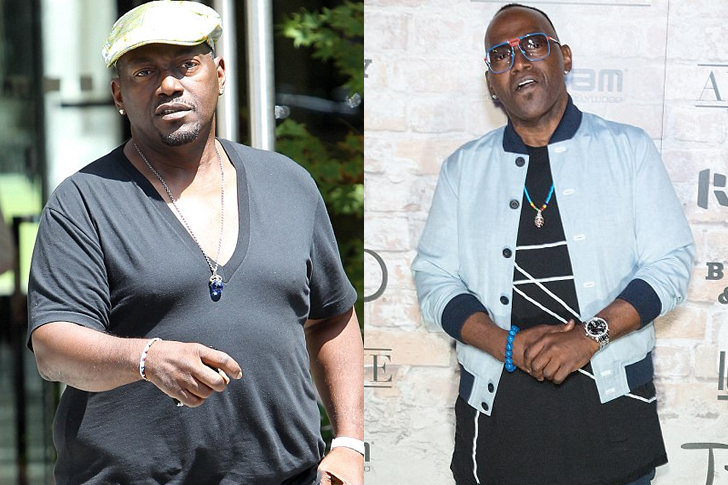 Randy Jackson has tried almost every diet in the world but with no success. "The problem is that those diets don't work for people who have the disease of obesity," he once shared. With this thought in mind, Jackson became more and more desperate to get into shape. When he was on the verge of giving up on his weight loss goal, he discovered gastric bypass surgery. Surgeons and medical experts often prescribe this operation to those suffering from obesity, type 2 diabetes, hypertension, and other related conditions.
The surgery was quite successful for him as he lost 100 pounds. However, he did not lose all that right away as he admitted that it needs diet and exercise to maintain his weight. Just like any other surgery, some risks come with the benefits. Luckily, he overcame them and is now reaping the fruits of his hard work— all his investments and perseverance in losing weight paid off as he now looks as healthy as ever.
Lavell Crawford- Surgery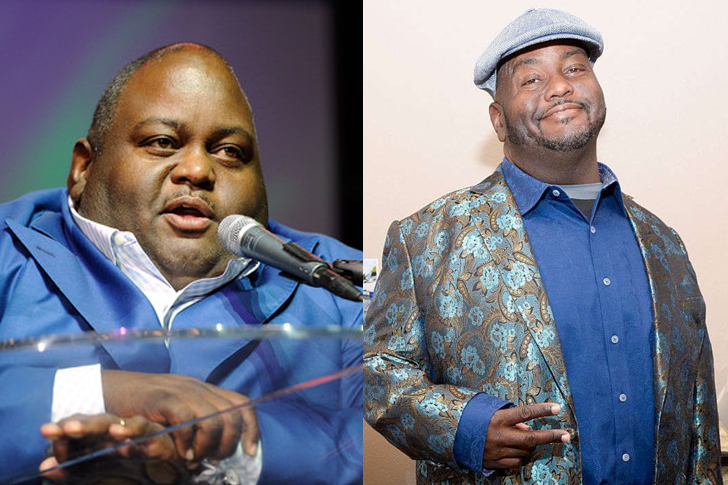 Lavell Crawford is a famous comedian and actor known for his role as Huell Babineaux in Breaking Bad. Aside from his talent and charisma, Crawford is also known for his large physique. However, in the 2016 Neighborhood Awards hosted by Steve Harvey, he surprised everyone when he emerged in this new look. The record shows that the actor-comedian lost an astonishing 120 pounds through gastric sleeve surgery.
He decided to undergo a weight loss surgery because he wanted to be with his family for a longer time and avoid the complications of being overweight. Since then, his son and his wife became his motivation every day. He kept himself busy and active. Crawford also learned to do Brazilian Jiu-jitsu as part of his exercise routine while maintaining a healthy diet. The credit for his weight loss goes to his primary inspiration, which is his family. If he keeps up his excellent work, then he'll never have to worry about his future with his family ever again.
Mama June- Surgery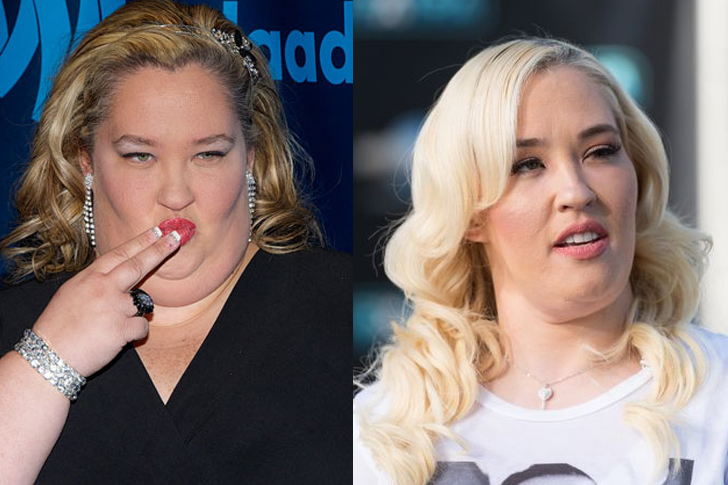 In the series entitled Here Comes Honey Boo Boo, it's evident that the star of the show is Alana Thompson. However, the critics could not help but notice her mom, Mama June. She is under the spotlight not just because of her acting talent but also because of her weight. Many negative criticisms made her want to change for the better.
After getting some backlash, she decided that there is only one way to lose the pounds: a weight loss surgery. While it did help her lose weight, which was pretty apparent to the public, she also maintained a healthy lifestyle through exercising and eating healthily. The now slimmer and happier mama is no longer a size 18. Now, she shops for clothes asking for a size 4. She has a good credit score as she is in dire need of a new set of clothes. Time to go shopping!
Miley Cyrus- Diet Plan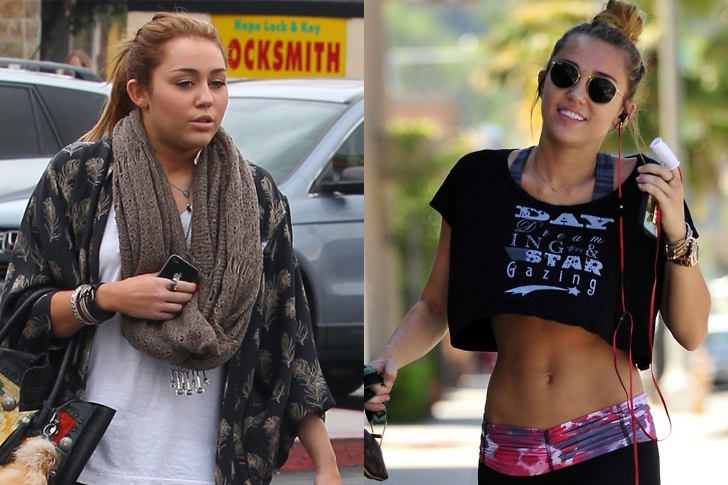 Miley Cyrus is one of the sweetest faces in Hollywood. Formerly known as Hannah Montana, the famous pop princess had already proved herself in acting and singing. However, those pretty looks may be hard to maintain. She also once experienced the pressure celebrities often get when she became complacent with her body weight. Fortunately, she was able to get back in shape by following a healthier diet plan.
She was formerly a vegan but then recently introduced fish in her diet because of health reasons. According to nutritionists, Cyrus is now following the pescatarian diet.  Besides her healthy diet, she is also into exercising, especially Pilates, which is a great way to maintain good posture. Sadly, she needed to hire a divorce lawyer, as the news came out that she and husband Liam Hemsworth called it quits after less than a year of marriage. Good thing Miley maintained her healthy practices despite going through that challenging time.
Adele – Pilates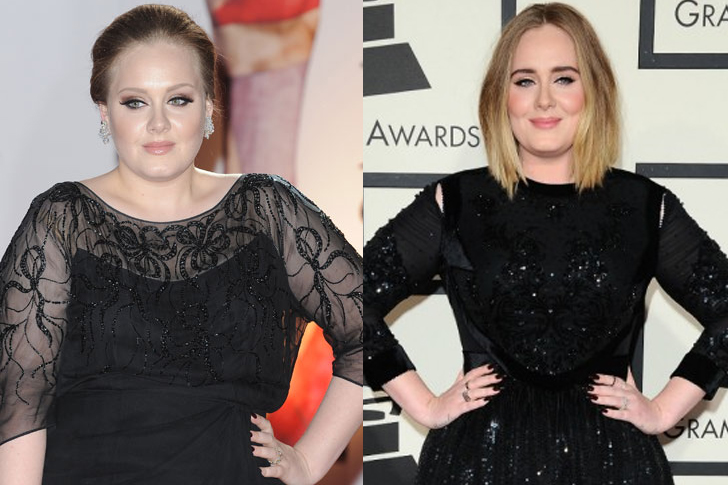 We can't deny Adele's worldwide fame, but she is often still a target of reports and talks because of her weight. However, the 31-year-old star seems to not care about it, saying she even wanted to "represent the majority of women."However, the hitmaker already lost a lot of weight over the years since she started her career in 2006. What did Adele do, you ask? The singer gave the credits to pilates, which she did with her best friend, Ayda Field.
This physical fitness system made her lose more than a stone in weight, that it drastically transformed her body.  Apart from that, she also does cardio and circuit training at least three times a week. The 15-time Grammy winner confessed that she started to exercise to prepare her body's stamina for a possible tour but lost a lot of weight in the process, which she was so happy about. She now loves her new workout regimen as it works for her.
Ed Sheeran – Diet and Exercise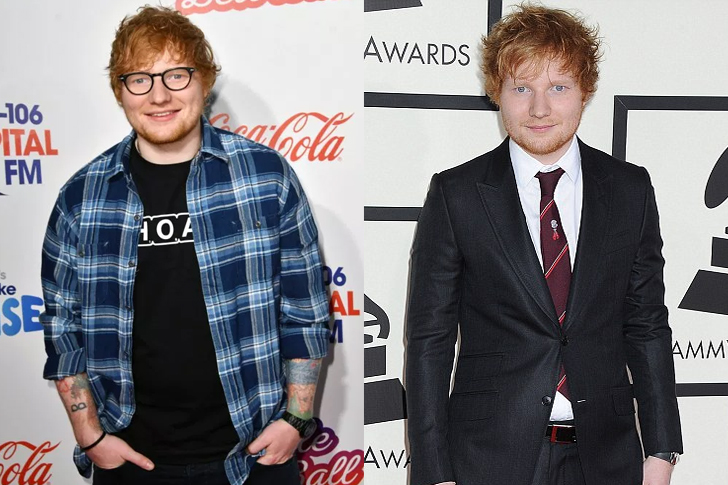 Thanks to his many hit singles, Ed Sheeran is now one of the industry's biggest names. However, despite the many recognitions he earned, people still focused on his weight. He shared that when he was on tour, he would opt to eat pizza and drink beer. His busy schedule, paired with his unhealthy diet, contributed to the singer's weight gain. Though his fans are still head over heels for this young and dashing singer, he decided to create a healthier lifestyle.
Ed admitted that he lost 50 pounds just by giving up beer and his constant pizza cravings. With the help of his girlfriend, he did some exercises for at least 10 minutes daily. People could see his significant weight loss. After all, his hard work has paid off as he currently has a net worth of $110 million and a few high profile investments, perhaps? He's also a new dad, so we hope he's keeping up the healthy lifestyle for his family as well.
Matthew McConaughey- Diet and Exercise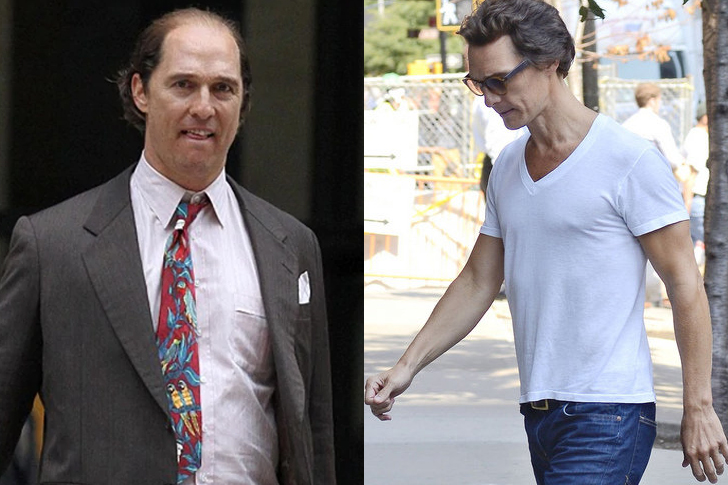 Matthew McConaughey is known for his hard work and dedication in the film industry. He will do whatever it takes to portray any given role. When Matthew got the Dallas Buyer Club's part, the actor dropped 38 pounds to play an AIDS victim's character. McConaughey revealed that he cut his calorie intake drastically changed at the beginning of his weight loss journey. He stopped eating carbs and cut his sugar intake as well.
The actor also got a strict exercise program to help him shed off the weight. He was careful not to build too many muscles as an AIDS victim should be skinny and not chiseled. It was tough, but professional actors like McConaughey are committed to their craft. However, the award-winning actor had to gain some of the weight back when he got cast to play a role in the film Gold. He must have spent some of his investment money in fast food and sodas to pump up his calorie intake and reach his goal.
Pink- Diet and Exercise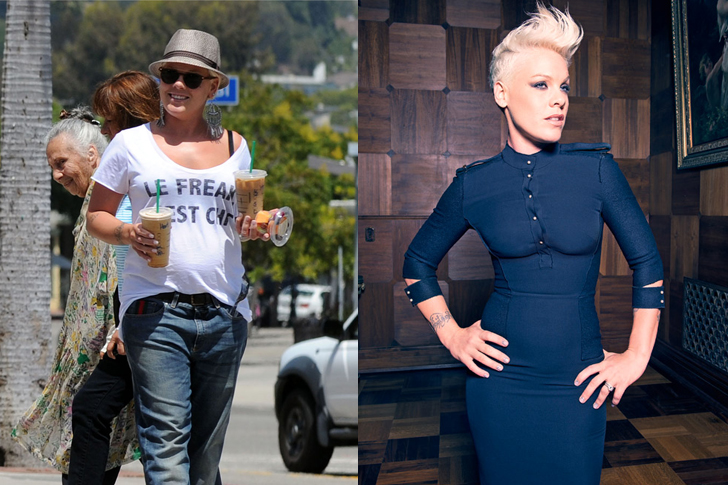 The famous singer is known to nail every style that she wants. However, she gained some weight after giving birth to her two adorable kids. She admitted that although she wants her children to grow up healthy, she would still crave cheesecake and key lime pie. Those cravings made her gain some weight. Pink later decided that she had enough of those cravings. Pink did what any busy body celebrity would do — she sought help from a personal trainer.
The singer knew that he needed help juggling her role as a mom, wife and artist can sometimes get in the way, and it's easy to just laze around after a tiring day. The trainer became her guide towards her weight loss journey. The Rockstar mom also eats vegan food from time to time, especially when she is not busy. Hiring a personal trainer must have been costly, but worth it. Given her credit score, we're sure it wasn't a big deal.
Nicole Richie- Healthy Meals and Workout Routine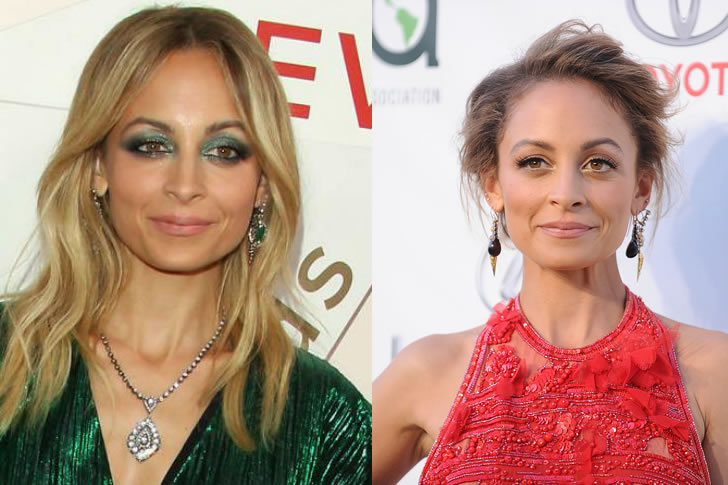 Nicole Richie is known worldwide ever since she was a kid. However, being the daughter of Lionel, Richie can come with its ups and downs. Although Nicole had all the love, comfort, and the best insurances, her rich and famous lifestyle still resulted in an eating disorder but was later debunked by Nicole. She said that it was mostly stress and anxiety that made her lose weight in an unhealthy way.
Nicole was also battling with her habit of smoking and drinking before, making it more challenging to have a healthier lifestyle. Thankfully, she went back in shape and is now looking out not only for herself but for her family as well. The fashion icon now has two darling children to inspire her to make better choices. She is happier and healthier than ever. Thanks to her exercise routine and the healthy meals she regularly eats, she maintains a healthier body.
Kate Winslet- Balanced Diet and Cardiovascular Workout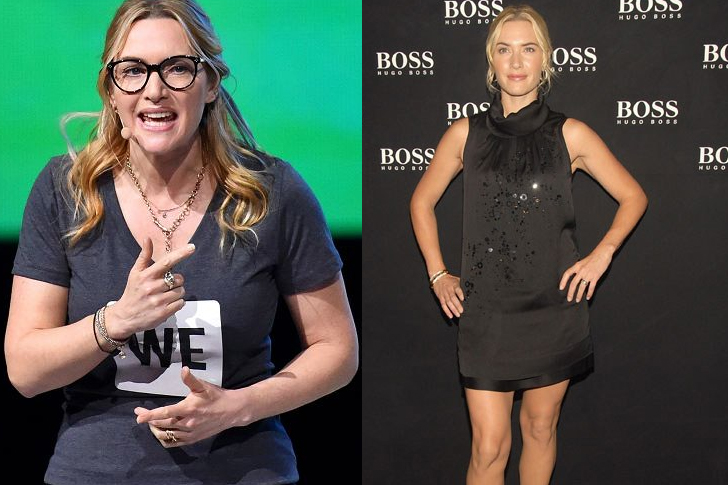 Titanic star Kate Winslet is one of the highest-paid actors in Hollywood. Her great credit score enables her to shower her children with all the luxury items and the right insurances. However, just like many moms, Winslet gained a few pounds after her pregnancy, and it has been a struggle to lose them ever since. Thanks to her supportive family and friends, she started her workout regimen by doing a series of cardiovascular exercises.
Kate also watches online classes as a guide for her pilates, barre, and yoga at home. Aside from that, she also maintained her vegetarian diet. Kate even joked that her fridge looks like a forest with all the greens. Her husband is vegan, so they help each other stay on track. Now, she is working hard to stay in shape as she is bound to star in upcoming films such as The Avatar 2, Ammonite, and The French Dispatch.
Chris Pratt- Exercise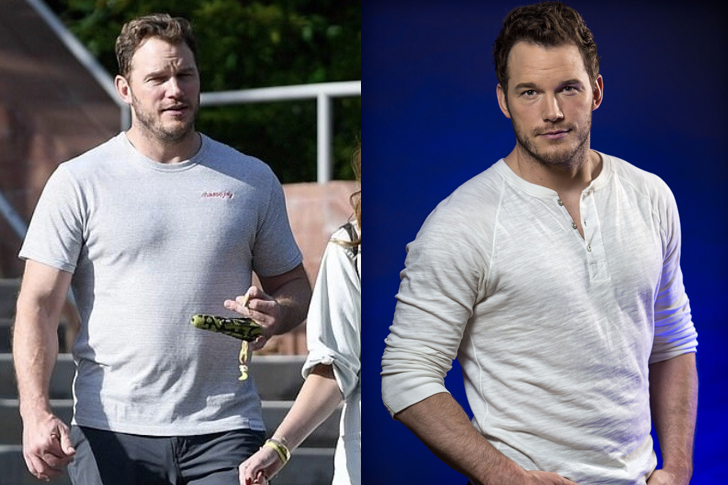 Chris Pratt is also one of Hollywood's prominent actors that would do anything for a role. When he got cast in Parks and Recreation, he had to add some pounds to look perfect for the part. However, after landing another role, Chris needed to shed off the pounds to work on a different movie. Good thing he was able to lose weight through kickboxing, running, and swimming. When Chris was just starting, he had to hire a professional trainer to help him achieve his body goals. True enough, he was able to achieve it.
Pratt also admitted that he is now fully committed to maintaining his weight and said that his health is one of his best investments. After all, he is playing Star-Lord in the Guardians of the Galaxy movie franchise and Avengers. Today, he has one of the best and fit bodies in Hollywood. Not bad for somebody who saved the galaxy twice.
Sarah Ferguson- Exercise and Healthy Diet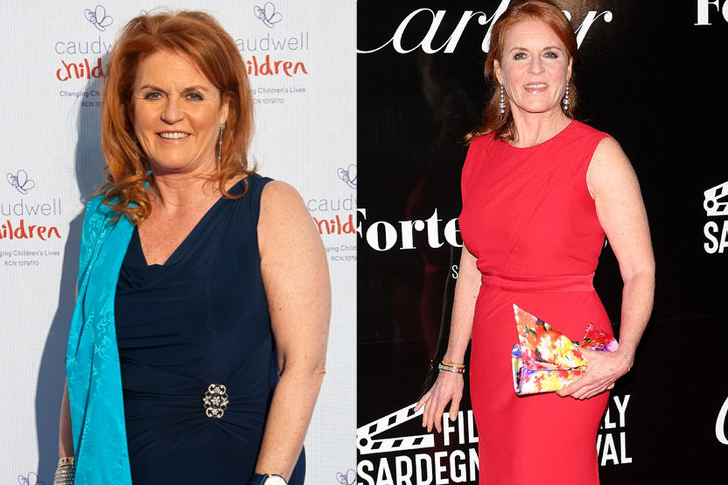 Sarah Ferguson is one of the celebrities who had a fairytale wedding and a groom that happened to be a Prince! However, after ten years of marriage, she needed a divorce lawyer as the two, unfortunately, called it quits. Thankfully, the former royal couple is still on good terms and are still friends. Ferguson admitted that she battled with comfort eating since she was just 12 years old, too. She even reached her maximum weight of 190 pounds. That's when the former duchess realized that she needed to do something about it.
It was not because she wanted to be thin, but she wanted to be healthy. With a changed lifestyle, she lost some weight and started to feel good about her body again. She even shared that it was a tough battle, especially with bashers and critics around her. She said no one can ever believe they could reach the top of the mountain until they are already there.
Guy Sebastian- Ketogenic Diet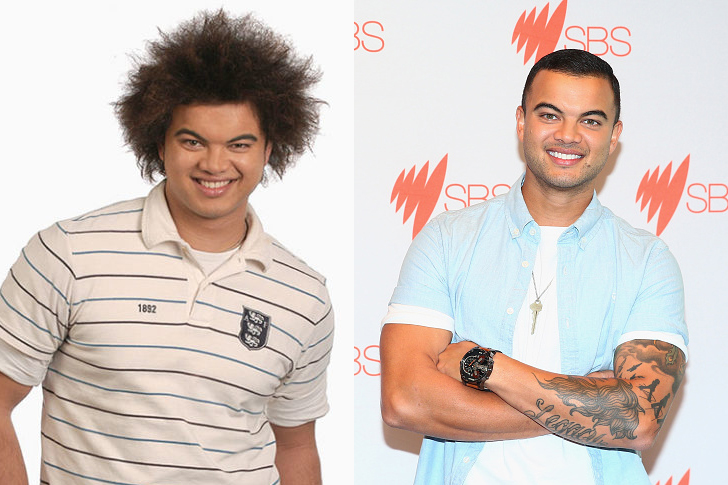 There have been plenty of new studies regarding dieting, and Guy Sebastian was no stranger to these latest trends. He embarked on the ketogenic diet amidst the controversies. Keto diet works by increasing your protein intake and reducing carbohydrates. According to keto experts, reducing carbohydrates will force your body to use fat as a source of energy. Technically, you have to stay away from bread, pasta, pizza, rice, and all of the yummy goodness there is.
Most nutritionists do not suggest this to everybody as this type of diet is for those who have diabetes and can lead to a nutrition deficit if not done correctly. While this isn't beneficial for everybody, it still worked for the singer. Sebastian also threw in a solid plan for his exercise regimen to help chisel and tone his muscles. I guess we can say that he is quite happy with the results of his keto diet investment.
Timothy Spall- Diet and Exercise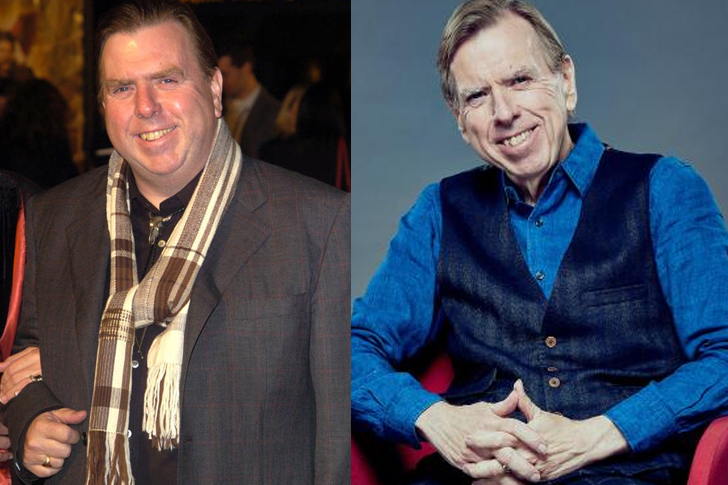 Who would forget Timothy Spall from the Harry Potter franchise? His chubby built and plump cheeks were perfect for the role of Peter Pettigrew. However, as part of the actor's career, changes are required for a particular character. If actors don't comply with the changes, they repeatedly become stuck with the same roles. He also confessed that he wanted to take on new roles and liberate himself from the same parts given to him because of his shape.
However, this can also be the very reason that he loses some opportunities. Still, Timothy was determined. According to the actor, eradicating alcohol from his diet completely changed everything. Aside from losing weight, he was now more focused and sharp. The actor also made investments in his exercise routines and lifestyle changes like a healthier diet plan. Though it was tough, the Harry Potter star plans to stick with this change and maintain the lifestyle that he has now.
Kelly Clarkson – Diet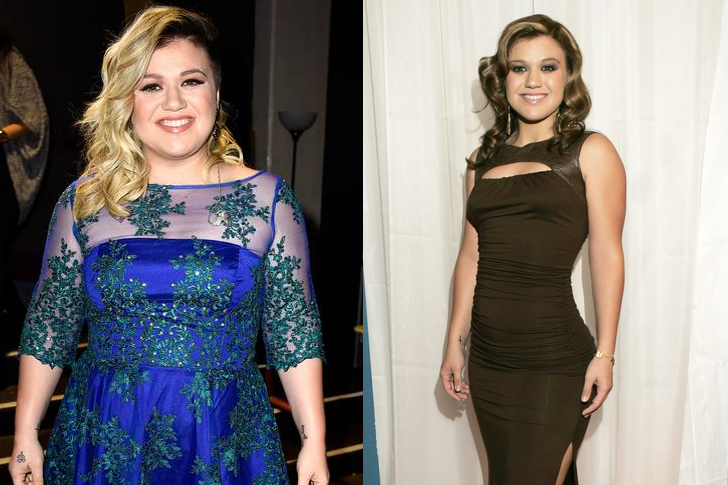 Aside from her weight, Kelly Clarkson also had to battle some health issues that triggered her to take matters into her own hands. She sought professionals help, and several doctors found problems in her thyroid that lead to an autoimmune disease. That exact condition later made the American Idol singer gain weight.
However, the 37-year-old star managed to lose weight thanks to her new diet inspired by The Plant Paradox's book. That helped change her entire point of view regarding eating and jumpstarted her weight loss journey. This diet would switch different food for lectin-free alternatives, and it now enabled her to lose 97 pounds. She also shared that food preparation has a lot of contribution to how our body reacts. Spraying pesticides and genetically modifying our food are just some of the examples that can ruin our bodies. Her advocacy talks about making significant investments like living healthier lifestyles and committing to it.
Jonah Hill- Diet and Exercise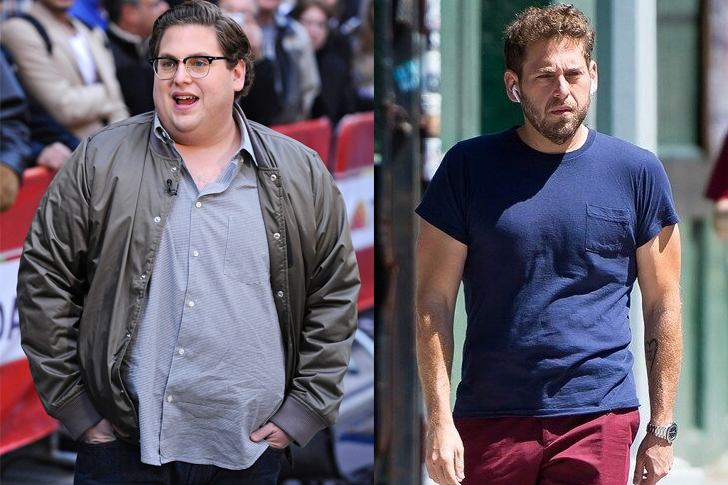 Jonah Hill became famous for his superb acting skills, charming personality, and infectious humor. He has always taken on appropriate roles with his body type, and we loved him in all of those films. He has appeared in multiple movies, but 21 Jump Street took him straight to fame. There is no doubt that he has a fantastic credit score as he now has a net worth of $45 million.
His weight loss started in 2011 but was interrupted by his War Dogs' role in 2015, where he needed to gain weight. In 2017, he was fully committed to being more fit. He then sought the professional help of a trainer, nutritionist, and even his co-star and friend, Channing Tatum, to help him get back on track. True enough, he lost a whopping 40 pounds and still dedicates his time to shed some more. Today, the comedian continues to work on his fitness, and we couldn't be more inspired.
Dr. Dre – Diet and Exercise
Dr. Dre has made a name for himself in the world of hip hop music. He also has his own production company and other businesses, which he may have used a business loan to succeed. However, his hard work has affected his health, that he developed issues with his blood pressure.The 54-year-old rapper later decided to lose weight to avoid any further medical complications.
At Dr. Dre's age, he still managed to lose 50 pounds and be in the best shape that he can have. Dr. Dre attributed his body transformation to his diet by eating healthy and exercise. He also credited the cardiovascular exercise routine that helped him quickly lose fat and build muscle and strength.It must have been extremely challenging for the rapper to lose weight, but let his success be the inspiration to anyone out there who has second thoughts about losing weight. If he can pull it off in his 50s, then you can too! It's just a matter of finding the right routine and regimen.
Raven Symone- Diet and Exercise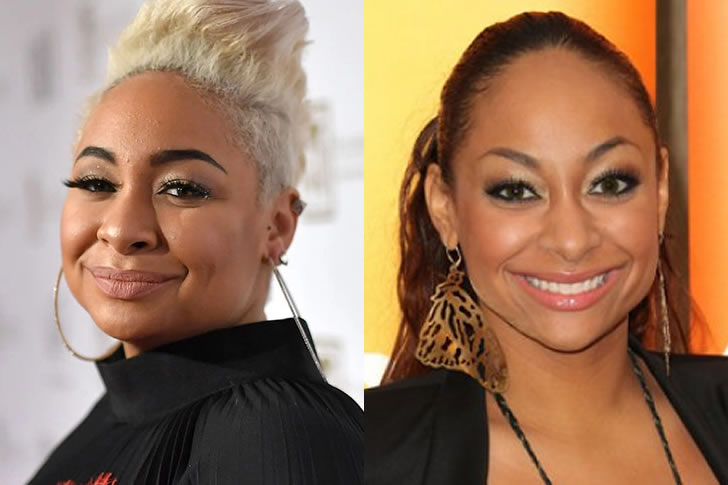 Raven Symone started acting when she was just three years old. Her career skyrocketed when she landed the lead role in Disney's popular television show That's So Raven. However, the actress opted to finish her studies. She then got a degree in fine arts at the Academy of Art University, which she completed in 2018. Although she admitted that she is ok with her looks no matter how big or thin she is, Raven had realized that she needed to lose some weight and give her health the attention that it deserves.
That's when she cut down her food intake by reducing it into smaller portions. The actress also revealed that she had to eliminate fast foods such as pizza, burgers, and chips and substitute them with nutrient-dense food like fruits, vegetables, nuts, and seeds. Symone also started hitting the gym four times a week. While she had a 70-pound weight loss, the actress said that it was for her health and that the slimmer body was just a bonus.
Forest Whitaker- Diet and Exercise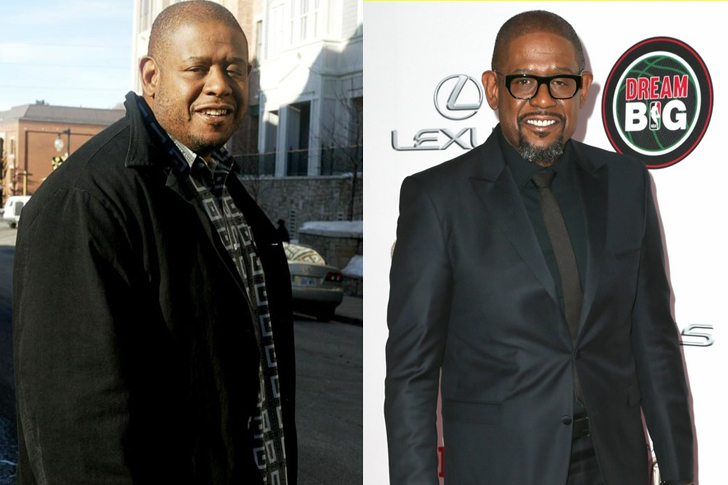 Forest Whitaker is one of Hollywood's most prominent actors. The award-winning actor has a net worth of $40 million and has one of the industry's most established names. However, just like everyone else, he also struggled with his weight. He could not maintain a healthy lifestyle, thus resulting in a reasonable amount of weight gain. When he decided to snap out of his bad habit, he instantly took matters into his own hands and started living a healthier life.
To achieve his weight loss, he changed his lifestyle and shifted to a vegetarian diet. Though it was a significant change, Whitaker embraced his new eating habits. He also became much more active as he started enjoying hikes and martial arts. His weight loss became more and more evident that Forest looks much younger and healthier now. Sadly, he had to contact a divorce lawyer as he and his wife called it quit in 2018.
Seth Rogen- Diet and Exercise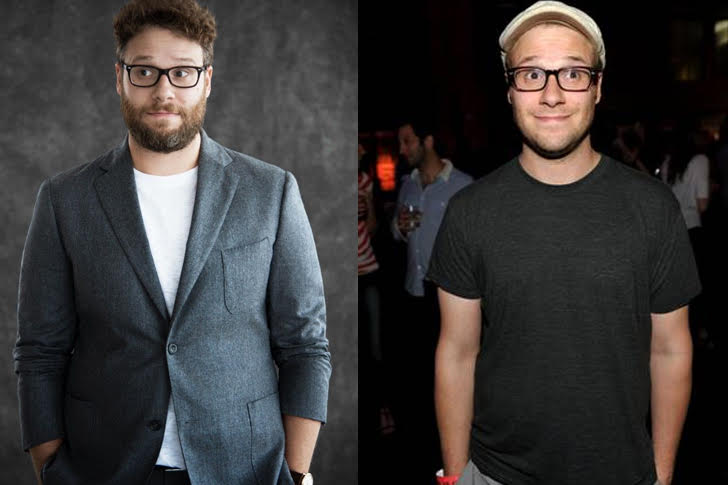 Seth Rogen is known to be a talented and hilarious actor. He may be funny, but he is quite serious about his job. When he landed the 2011 film Green Hornet role, showrunners asked him to shed some pounds to fit his part. Seth admitted that the credit for his weight loss goes to the five-factor strategy and fat-burning exercise. He did a lot of cardio training with a high-intensity training program. Rogen did a lot of activities that can help him pump up his cardio.
The actor also started eating five smaller meals a day instead of eating three big meals. In just ten weeks, he was able to drop a massive 30 pounds. Fans can see his weight loss as he looks fit and slimmer. "I did not do any experimental injections! It's just diet and exercise," he said. "It works!" Better take notes from Seth if you want to achieve the same results.
Matthew Lewis – Workout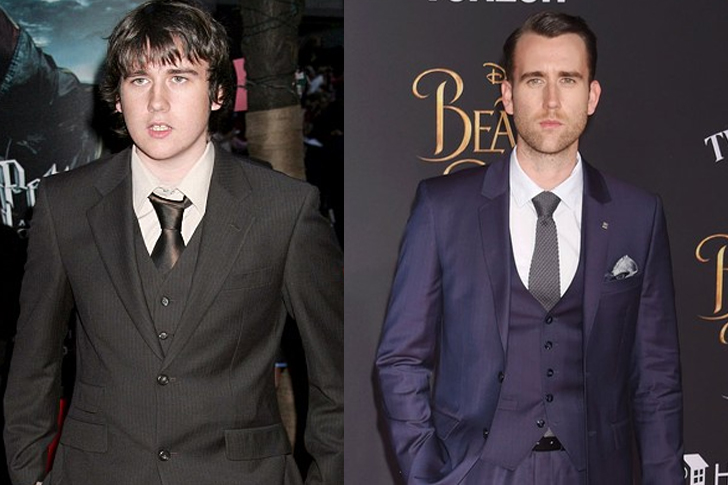 You may remember Matthew Lewis as Neville Longbottom in the iconic Harry Potter movie series. He was known for his babbling and clumsy character who was always in the middle of trouble. However, the actor wowed the fans when he blossomed in the Harry Potter films' last series. He got out of the awkward teenage phase and has grown into a fine and handsome young man.
His next hit movie,  Me Before You, showed the actor's body transformation and appearance changes. He is now better looking and has a much leaner body, making him the perfect guy you can go on a date with. Unfortunately to all his fans who have been eyeing this hottie, he is now happily married to Angela Jones. Lewis gave credits to his time at the gym, working out to bulk up his now-adult body. Don't lose hope, though. We're pretty sure a cute guy just like Matthew exists somewhere out there.
Anna Gunn- Pilates and Diet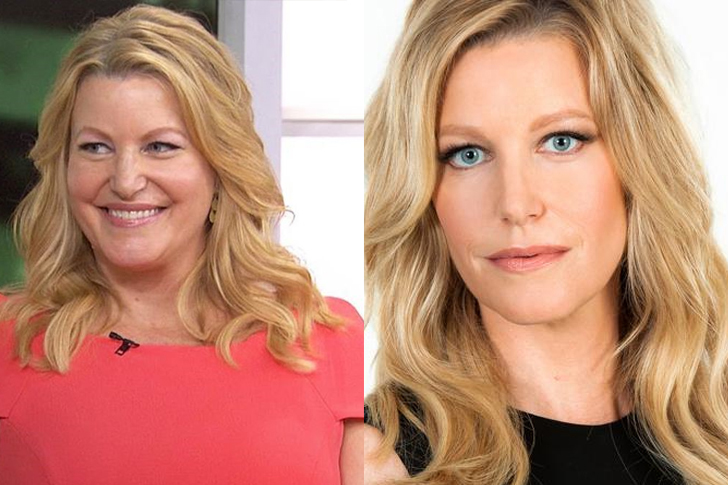 Aside from appearing in multiple films, Anna Gunn starred in the successful TV series Breaking Bad. She had won awards for playing the role of Skyler White. However, reports had surfaced that the actress might be battling with personal health problems on her own. The actress got prescribed cortisone, and with that, she put on a lot of weight. The drastic change in Gunn's weight caught the media's attention. That was when she decided to have a change of lifestyle. She took up pilates along with other cardiovascular exercises.
She also followed a healthy diet plan by cutting out junk food, fast food, and most colored drinks. The credit for her weight loss does not only the go-to diet and exercise but also her two children, who gave her excuses to run around. She amazed everybody when she traded her mom-jeans for a tight-fitting long gown and walked the red carpet for the Emmys.
Chris Sullivan- Diet and Exercise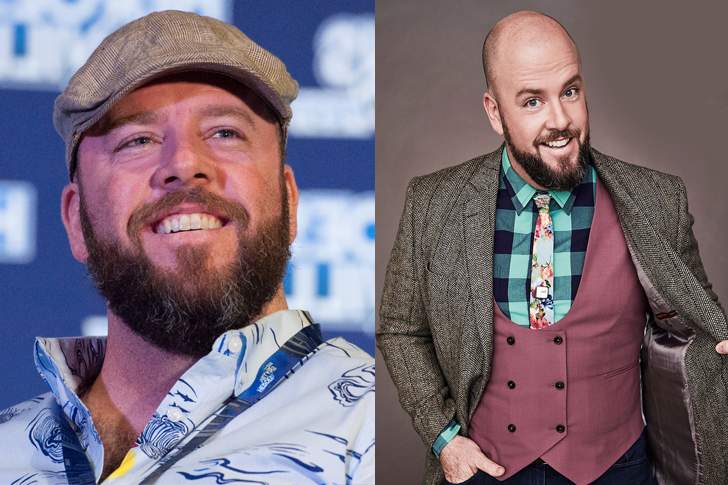 As part of the cast in NBC's hit television show, This Is Us, Chris Sullivan's weight has been a crucial part of Toby's character. In the series, Toby struggles with his weight loss and then suffers a heart attack during the mid-season finale. Sullivan's real-life, however, is taking the healthy road before that happens to him. He started his weight loss journey, and when he appeared in the Golden Globes, he flaunted his new slim physique.
There were even rumors that the actor had to put on pads to keep his character's ample built because of the apparent weight loss. Though some critics suggested that they should find more suitable people, he powered through the entire show. Thankfully, he managed to get back in shape with self-discipline, diet, and exercise. Sullivan even admitted that he travels "back and forth through time" whenever he puts on the fat suit for his role.
Paula Deen- Diet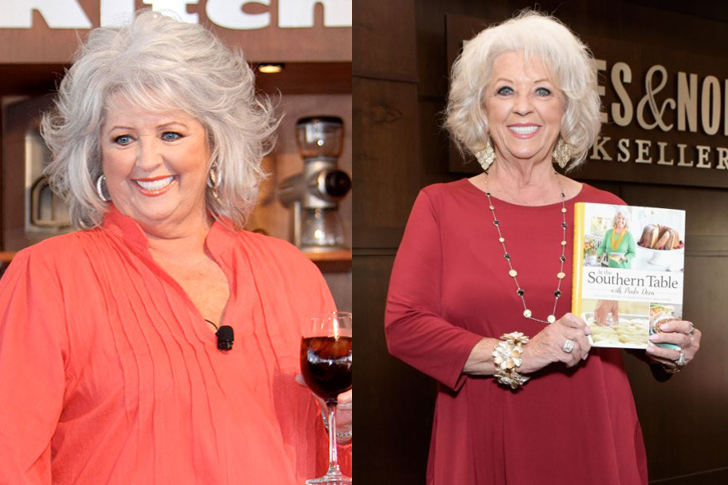 Paula Deen is known to create delicious recipes. Many have enjoyed following her recipes, even if they sometimes come with loads of butter. Unfortunately for Deen, all the delicious meals she created made her have severe medical conditions. She was diagnosed with type 2 diabetes in 2009, and it devastated her. Although it took her years before accepting her condition, she was still able to deal with it and was very successful. Luckily, her hard work and perseverance paid off as she lost 40 pounds.
The renowned cook clearly made the right investment in her health by changing her diet and more physical activities in her daily routine. Her biggest challenge is that she still makes mouth-watering recipes that are so hard to resist. She said that she would just eat small amounts then eat healthy throughout the day whenever she gives in to her cravings. Talk about discipline and focus!
Jason Segel- Nutritionist and Trainer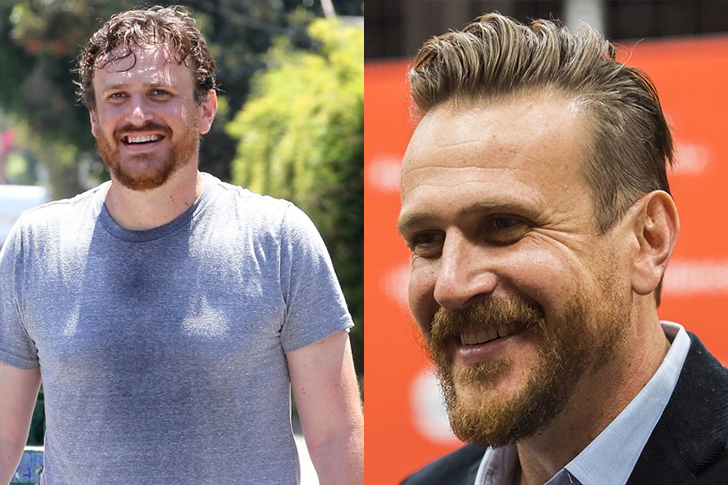 Jason Segel became insanely popular when he played an environmental lawyer named Marshall in the popular hit television series How I Met Your Mother. When the show ended, he had many opportunities, but the actor was excited to star in the Five-Year Engagement film. However, reports surfaced that the producers wanted him to lose weight before they started filming. The president of Universal Studios, Ron Meyer, sees that he committed to the plan, so he provided a trainer and nutritionist to guide Segel and ensure that his weight loss goal would be successful.
Given that he is pretty much a hard-working man, Segel was able to cut down 30 pounds. After the movie's success, the actor knew that he was on the right path. Jason vowed to maintain his fit body through daily exercise and healthy balanced meals. It's been a long time since he starred in the film, but we hope he's still going through that fitness path.
Graham Elliot- Surgery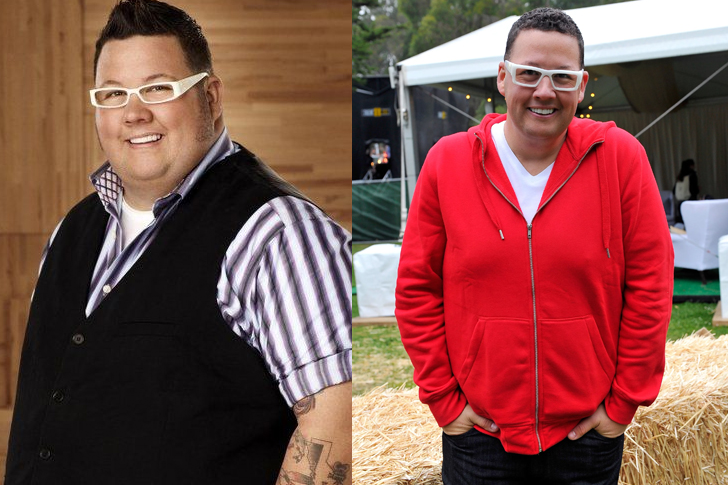 Graham Elliot is an American chef, which means that he is surrounded by food 24/7. It must have been the reason for him to weigh a jaw-dropping 400 pounds. However, after all the years, Elliot decided he had enough excess weight, so he underwent a sleeve gastrectomy to kick off his lifestyle change. Records have it that this is a surgical weight-loss procedure that physicians prescribe to most obese patients. This surgery will remove almost 80% of the stomach to lessen the patient's food intake.
The good news is that it worked for him! You have to give his surgeon credit for making him look younger and healthier as ever. However, like any other surgical management for weight loss, a healthy lifestyle must follow for the whole process to be a success. It's a Good thing that Elliot stuck to his diet plan and daily exercise routine. At least now he doesn't have to worry about his health.
Miranda Lambert- Exercise Program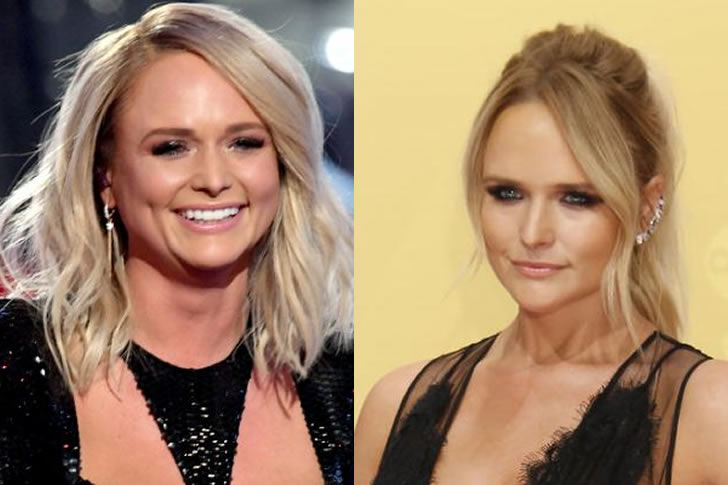 One of the most famous country superstars, Miranda Lambert, must make twice the effort to have a healthy lifestyle. She may love her life on the road, but it can be challenging for her to go to the gym with her busy schedule. There will come a time where you will value your health over the things that you usually do. That happened to Lambert when she decided to have a healthier lifestyle. Thankfully, she made an excellent investment choice and hired a personal trainer to create a customized and personalized exercise program for her to do whenever and wherever.
Her commitment to the goal, as well as her enthusiasm for what she does, has paid off. Amazingly, she already lost 20 pounds. She also admitted that she loves to consume egg whites, avocado, and fruits, although the vodka and Cheetos will remain. It must be her comfort food, especially that she is super busy.
Alana Thompson aka Honey Boo Boo – Diet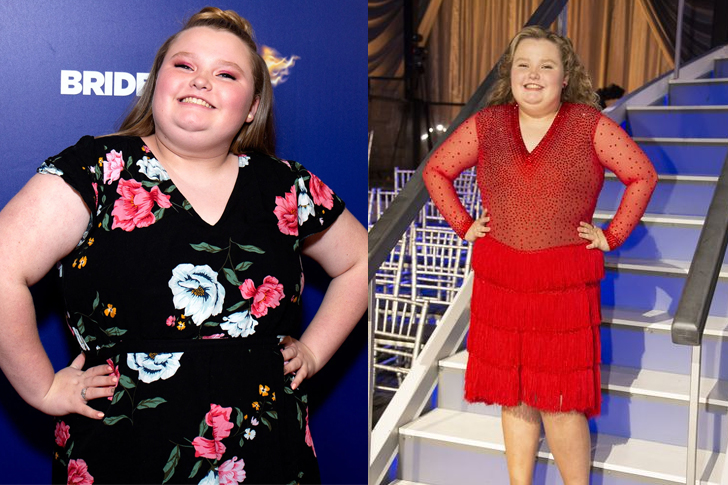 Alana Thompson, famously known as Honey Boo Boo, has won many hearts through the reality television series, Toddlers & Tiaras. The reality star is now all grown-up and looks different from the 6-year-old girl people used to love.After her mother, June Shannon managed to lose almost 300 pounds, Alana quickly followed and started embarking on her journey of losing weight and living a healthier lifestyle.
She has now changed her diet by eliminating the grease from her food, meaning she cannot eat any fried food. The kid also cut back on soda, making her lose five pounds so far. That is probably the best thing that June can ever loan her daughter, Alana. The mother-and-daughter duo proved nothing impossible, especially to those who do it with their loved ones. It is truly an inspiring experience to remember for both of them. We just hope that both Alan and her mom keep up with the diet and exercise until today.
Joseph R Gannascoli- Surgery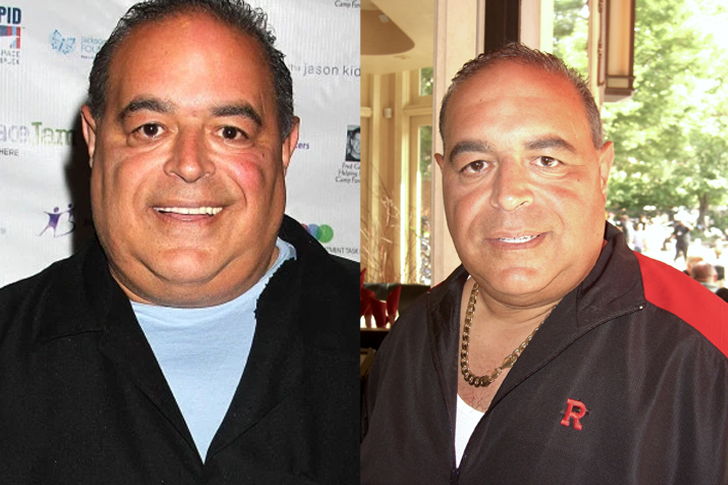 Over the years, Joseph R Gannascoli has been starring in the successful series Sopranos. However, reports say that he struggles with many personal issues behind the camera, such as his weight. Joseph even came to the point of weighing 400 pounds. He then decided that he needed to break loose with that struggle. The actor made a wise investment and underwent weight loss surgery.
That could have been the best choice for those who are obese and need a kickstart to their new and healthier life. Gannascoli immediately lost 40 pounds, but he did not stop there. It motivated him to commit to this new way of living, and he swore never to go back to the way he was. From then on, he maintained his weight with proper diet and exercise. Not only has he achieved his target weight, but he also wrote a book entitled "A Meal to Die For: A Culinary Novel."
Holly Madison- Pilates and Diet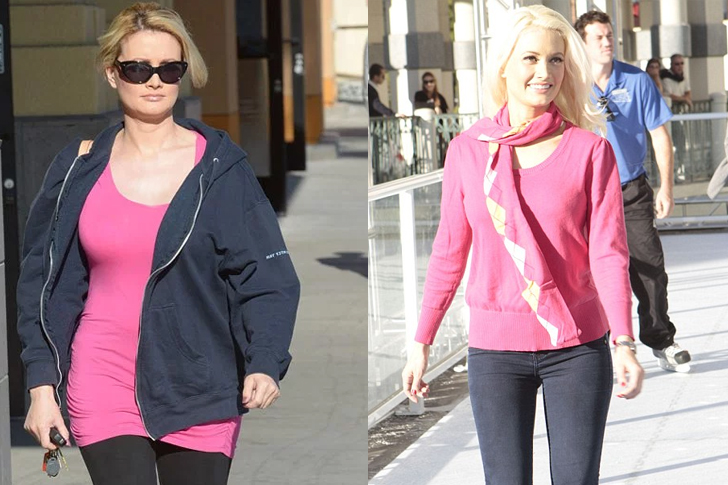 Holly Madison was previously a model, which means that her body and overall appearance played a significant role in her career. With that line of work, there is a need for her to maintain her appearance, so constant exercise and proper diet are not new. However, she gave birth to her baby and gained some weight along the way. Just like other moms out there, she wanted to lose the pregnancy weight. Thankfully, she already planned a way to get rid of the unwanted pounds even before she delivered her baby.
Instead of losing weight rapidly, she did pilates, waist cinchers, exercise, and ate the food from a company called eDiets. She then slowly lost weight to an extent where she eventually got back to her original size. Although the process was slow, Madison was pretty much happy with her results. The credit for her weight loss goes to the discipline that this supermom has.
Shonda Rhimes- Diet and Exercise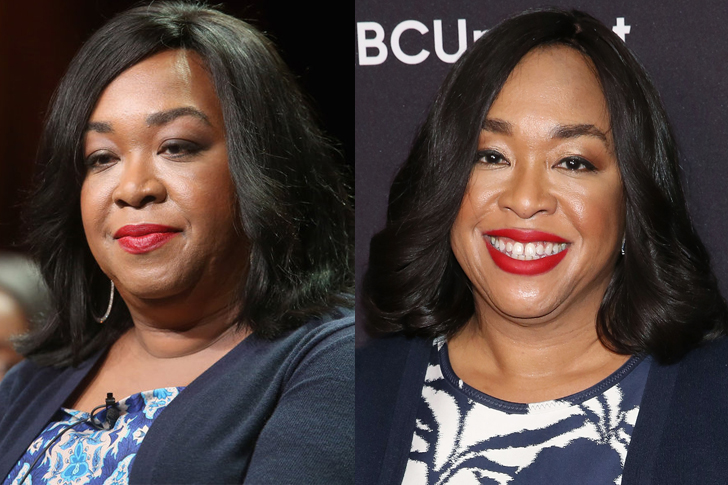 Shonda Rhimes got a degree in English and film studies. With that, she was able to write the most beautiful stories on television. Today, Rhimes is a successful producer, screenwriter, and author with several successful Hollywood television projects. Some of her best and most famous creations are Grey's Anatomy, How to Get Away With Murder, Scandal, and The Catch.  Shonda said that she decided to lose weight not because she wanted to be pretty in others' eyes, but she wanted to go a flight of stairs without having to catch her breath in every step.
Her weight loss started when she opted to follow the Keto diet with the Keto Custom company's help, who provided her meals throughout her journey. She then started to live an active lifestyle, which includes a simple but reliable exercise program. She lost an impressive 150 pounds! Yes, you read it right! Now she's delighted with her new body and stamina to do the things she wants with ease.
Nicole Sullivan- Weight Management Program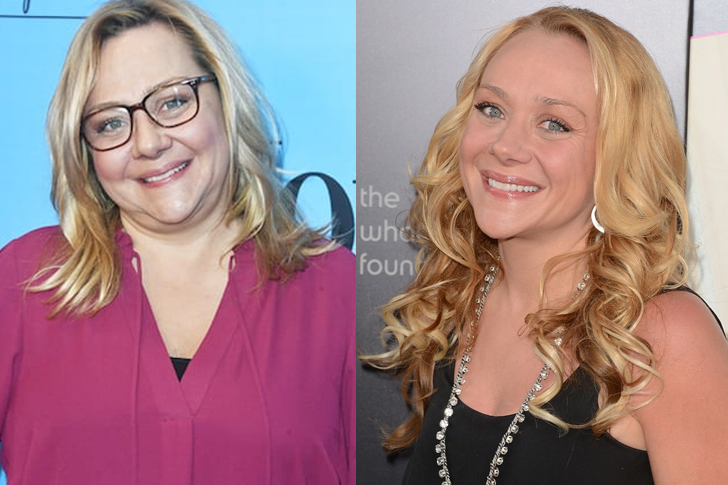 The sitcom star Nicole Sullivan is known for her appearances on Mad TV. However, she wanted to get her life together and shed off the extra pounds despite the fame. She decided to have a more active lifestyle and cut back her calorie intake. As a result, Sullivan invested in her health, and she decided to sign up for a meal delivery service to start her weight loss journey. She then pushed herself a little further and took part in the Jenny Craig Weight Management Program. All the credit goes to her hard work. Now, she looks fitter and happier with her weight loss results.
Her post-pregnancy also played a massive role in her weight loss journey because it made her strive harder to shed the weight gained from being pregnant. She was diagnosed with Type II Diabetes, which sped up her weight gain. However, instead of getting bummed out, Nicole considered that as a motivation for reducing her weight.
Valerie Bertinelli- Healthy Diet and Exercise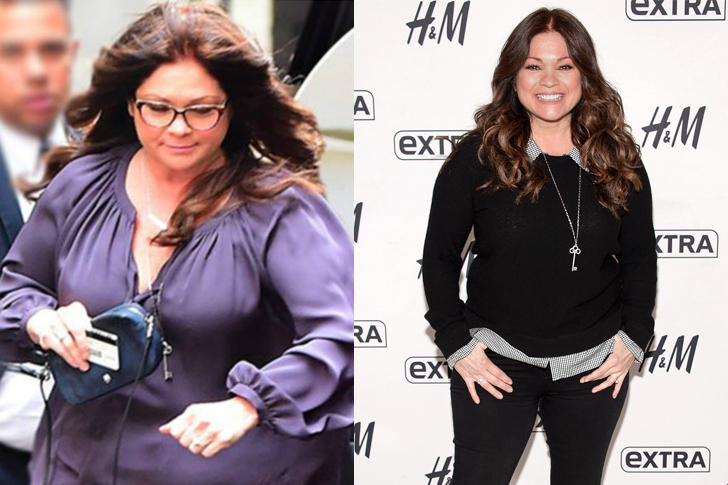 After a few rough patches, Valerie decided to get her life back together. She had gone through a challenge in her life when she contacted a divorce lawyer to finalize her separation from her husband. Along the way, Valerie also gained extra pounds and realized she needed to be healthy. Valerie claimed that losing weight is not all about the number displayed on the scale. Sometimes, people need to notice even just a slight change to make themselves happy. For Valerie to lose weight, she focused on fat-burning exercises and a diet full of vegetables.
She also took part in the Jenny Craig Weight Management Program and became a spokesperson. The actress even recalled her teacher urging her to watch her weight. Under Jenny Craig Management Program, Bertinelli lost 49 pounds way back in 2009. We're also happy to say that Valerie is still maintaining a healthy lifestyle today. It may be a challenging feat, but we're proud that she's choosing to be healthy.
Mischa Barton- Diet and Exercise
The former O.C star has been living the high life. However, all the late nights and parties soon had consequences as Barton started gaining some extra pounds. She admitted that all the criticisms were hard to hear. "My time in India and Paris just helped me lose a little bit of weight, but there's nothing drastic going on," she previously shared.
Barton cut off fatty food, did yoga and pilates. However, just recently, she was spotted looking chubbier. She must have relapsed in her diet. We just don't know what's happening with her career and credit score as she is taking a break from the spotlight. The famed actress refrained from eating animal-based meals as part of her vegan diet plan and was reportedly taking up mushroom pills as another way to ward off her weight. Since then, she has partnered with Hydroxycut to sustain her efforts on reducing weight and management of diet and exercise.
Zach Galifianakis- Healthy Lifestyle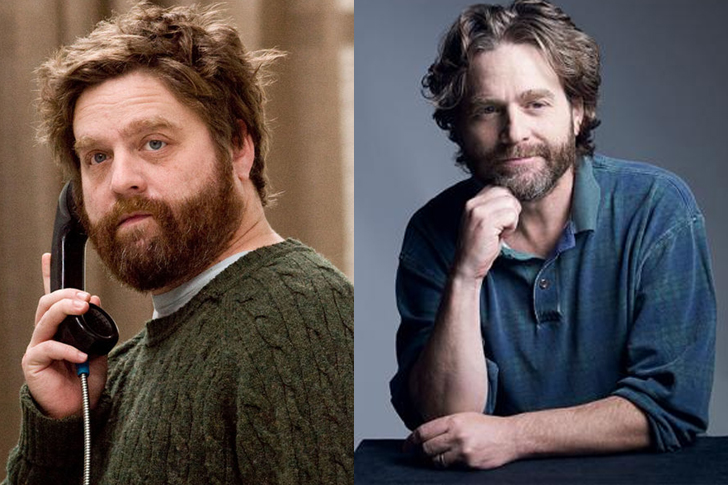 The term "beer belly" is famous for a lot of people. Most of us may think that such is the case of Zach Galifianakis, but no. His tummy is not filled with beer but with vodka and sausage. These two of his favorite treats caused him to gain so many pounds over the years. However, in 2014, the comedian has decided he had enough of his unhealthy lifestyle and decided to change it. Zach gave up drinking altogether.
Although he admitted that he misses his treats, he confesses that those are bad for the health. He is now healthier and more active, and the credit goes to his decision and discipline.Good job, Zach! Zach was no fan of working out and refuses to do so. Instead, he ate the right foods and said goodbye to foods that attribute to gaining weight. The actor also took up Garcinia Cambogia, a weight supplement, after eating breakfast and recommended it.
Kelly Osbourne- Healthy Lifestyle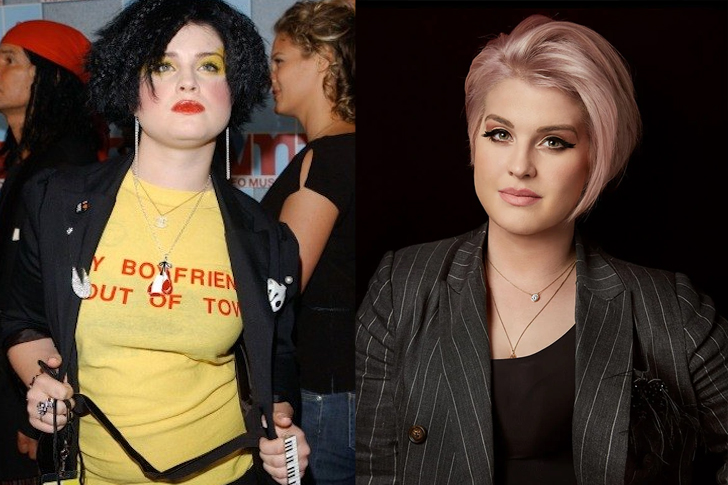 Kelly Osbourne used to live the rockstar life with all the parties and drinking, but this unhealthy lifestyle had its consequences. That's when she decided to have a change of heart and made an investment in her health. She just celebrated her two years of being sober, and it was a huge achievement.
Thankfully, everything is going well for Kelly as she also dropped some pounds when she joined Dancing with the Stars. She now looks healthier than ever as she is now away from the toxic life. Let's give her all the merits for that as well as her family and friends who supported her along the way. One of her ways of losing weight was playing hula hoops, as she stated back in 2013 and lost 70 pounds doing that. She also does yoga, pilates, circuit exercise, and cardio as part of her routine to manage her weight and prevent it from coming back.
Fat Joe- Healthy Diet and Exercise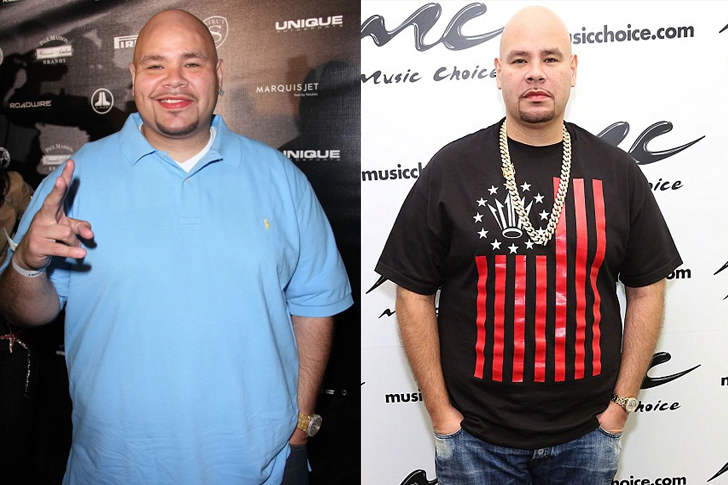 True to his name, Fat Joe is known for being huge. Although he admitted that his weight has never been an issue for him, the change of mind involved losing a friend. After his fellow rapper Big Pun passed away, it was the biggest shock Joe experienced that changed his life. He decided to be healthy and went for the natural way. He ate healthily and did exercise. He lost around 100 pounds but admitted that he still enjoys a good cheat day from time to time.
Fat Joe is currently happy with his healthier life and marriage, so there are no signs of contacting any lawyers to fix his union at all. He frequently goes to the gym to mitigate his weight from increasing and regulated his eating lifestyle. He has said that he had health issues since he was 14 years old, and his massive weight loss made him triumph from his bout against it.
Lea DeLaria- Medication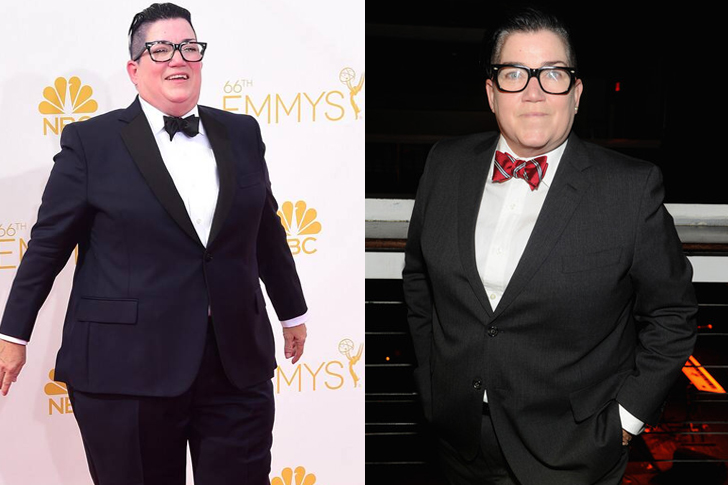 Famous for playing a role in Orange Is the New Black, Lea DeLaria might be fighting her own demons. It was reported that the actress discovered she has a couple of serious health issues. It means that she needs to have a change of lifestyle to avoid the dangers of its complications. This was when she decided to make a major investment in her health. Lea avoided all the sugar and carbohydrates and has already lost 50 pounds.
She also shared that her medication boosted her metabolism and minimized her appetite. It is a great thing that she takes the time to take care of her health. When she weighed 225 lbs., her routine was running around her home to reduce weight. After learning of her condition, her weight shot down to 175 pounds, thanks to the prescription medicine to fend off the disease that helps lose the pesky weight.
Carnie Wilson- Surgery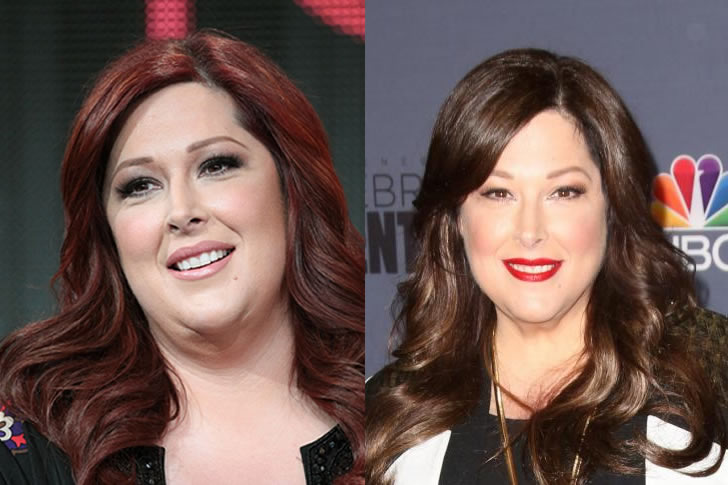 Carnie Wilson weighed around 300 pounds just before the century turned. To get her life back on track, she opted for a lap-band surgery, a procedure where silicone is placed around the stomach and shrinks it. This was extremely effective for her, but she still gained a lot of weight after. She then went back to the surgery table to undergo a gastric bypass. That was when she then told herself to be more disciplined and focus on her health.
In an interview, Carnie revealed it was a daily decision she had to make. She let herself chose between eating healthily every day and going to make the worst decisions in her life. With all the money she put into her surgeries, we hope that she is still far from opting money loans. After her surgery, she lost 150 pounds, and when she gained weight, she participated in Celebrity Fit Club.
Abby Lee Miller – Loss and Illness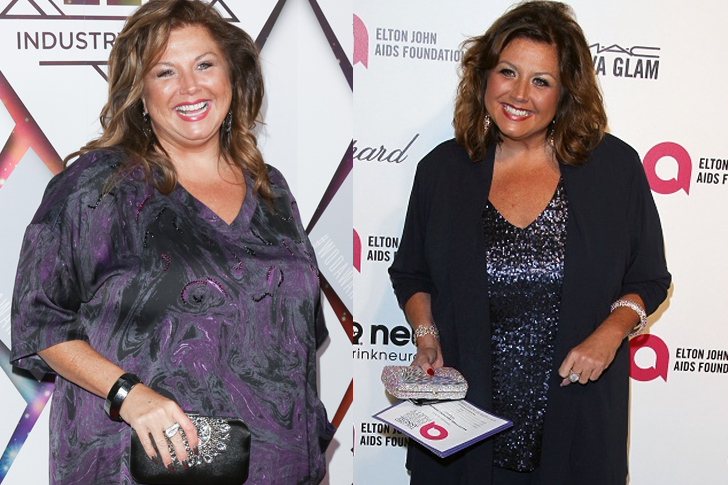 Your emotion can significantly affect your health and body, which happened to Abby Lee Miller. The 52-year-old star used to be overweight until her mother, Mary Lorrain Miller, died in 2014. Her loss made a significant impact on her weight.Add to that Miller's serious health issue. She started to dramatically lose weight from size 25 to 16 real quick. Her weight loss journey could be considered unhealthy as everything happened in a harmful way.
At her state, Abby should have opted to ask insurance companies for a plan that would suit her. She also reduced her weight while serving her prison sentence, losing about 127 pounds. When she posted bail, her weight reduced to 100 pounds. Her diagnosis with another serious health issue dashed her dreams of further losing her weight via tummy tuck and breast lift, and that disease attributed much to her weight loss amid her fight against it.
America Ferrera – Healthy Food and Exercise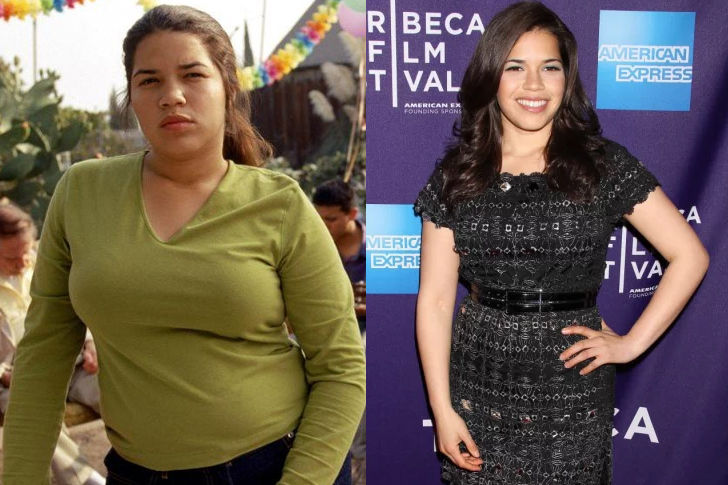 America Ferrera is famous for playing the role of Ugly Betty. She shared that the part had her gain extra pounds. The title of the show actually speaks for itself. Since then, she had been craving junk food, but with discipline and determination, she shifted from unhealthy food to fruits and vegetables. She also struggled with getting her strength back after giving birth, but she still managed to work out.
Although she admitted that she still eats ice cream from time to time, the award-winning actress still has made investments a lot in her body that she is reportedly training for a triathlon. Her change of eating habits and routines helped her decrease her weight. She even promised not to skip breakfast every day and refrain from foods with sugar on it. Her instructor once advised her to eat protein before eating foods rich in carbohydrates to maintain her total calories.
Eminem- Running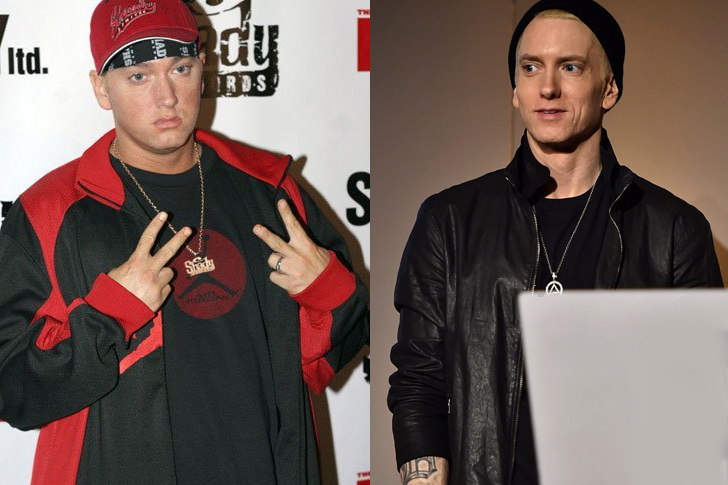 Eminem is one of the best in the music industry. In 2015, The Real Slim Shady rapper openly shared his bad experience with sleeping pills. He mentioned that the coating of the pill left a hole in his stomach. He resolved this by regularly eating to avoid stomach aches. He even turned to run as it triggers an increase in endorphin levels to aid his sleep. From 230 pounds, Eminem went down to 149 pounds. He deserves all the credit for that!
People who wanted to keep their belly slim tend to do pull-ups, but for the famed rapper, that was not the case because he refused to do this thing as his workout routine. Boxing was also the reason how Eminem managed to keep his body in good shape and used fitness DVD's like Body Beast to maintain his weight. With those routines, Eminem will truly live up to his name as Slim Shady.
Chaz Bono- Diet and Exercise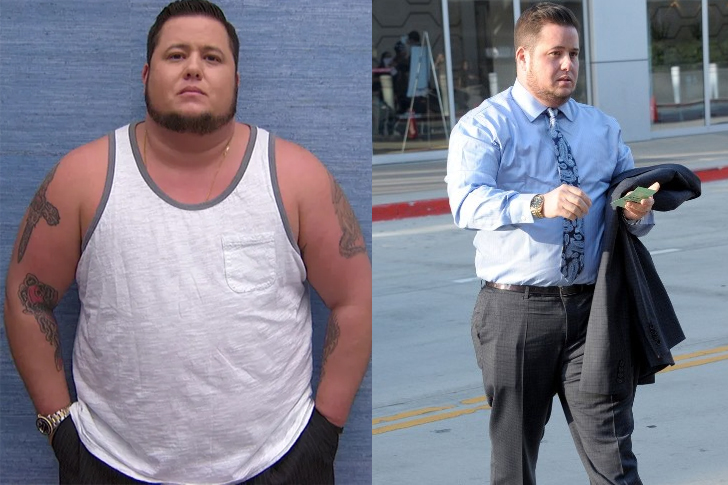 Chaz Bono hit the headlines over the years because of his gender realignment surgery. The former obese dancer gave the credit for his weight loss to diet, exercise, and surgery. Not only that, but he also joined Dancing with the Stars and nailed his performances on the show. Chaz is determined that he would never go back to his past weight. He makes sure he eats healthy food and regularly works out.
He embarked on his journey of reducing his weight way back in 2012 and plans to decrease his weight by 80 pounds. According to him, avoiding foods with starches, sugars, and grains attributed to his weight loss journey, and instead, he eats fruits, vegetables, and meat. A couple of his workouts are dance classes and martial arts. For him, diet does not work if you want to further lose your weight, and eating habits must be changed permanently for the better.
Lil' Kim – Dancing, Calisthenics And Kickboxing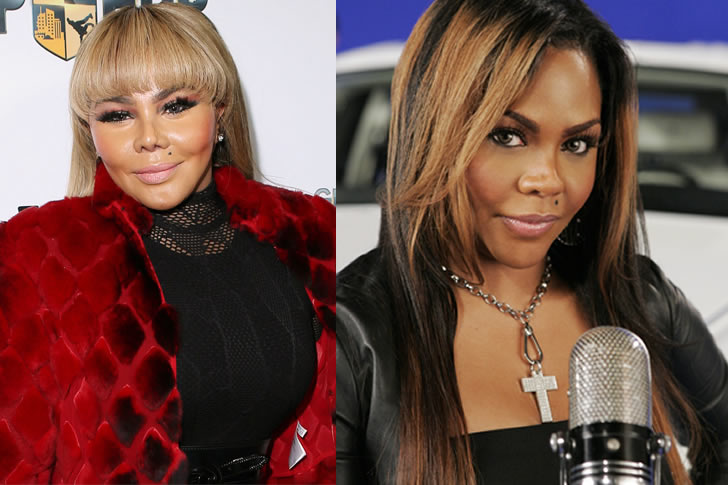 Lil' Kim's teenage life was not an easy one. She used to live on the streets after her family ousted the rapper from their home when she was young. However, as soon as her talent got discovered, she started to make a name for herself.At the time of her rising fame was her increasing weight. To maintain her figure, Kim joined Dancing with the Stars, which helped her lose 20 pounds. She also did calisthenics and kickboxing to keep off the weight.
Now that she's famous, Kim can now pay her own home insurance and have a happy home. After Lil Kim gave birth to her child in June 2014, she lost weight from it. She even called out an Instagram detractor, who criticized her weight while wearing latex suits on her post, and she responded from that jibe to lecture the user. One of her ways to stay fit was reportedly playing tennis.
Alec Baldwin- Vegan Diet
Alec Baldwin is reportedly fond of eating food that is high in sugar. After consuming sugar throughout the years without exercise, he was warned that he could be at risk of getting a disease related to it. This was when Alec and his wife changed their lifestyle. They began eating healthier food and got rid of the majority of their sugar intake.
Alec now looks healthier and younger as he dropped plenty of pounds. He lost 25 pounds and gave credit to his wife as they worked hand in hand on this journey to healthy living. His pre diagnosis in 2012 served as his wake-up call and changed his ways forever, refraining from eating foods with carbs such as pasta and bread. Last 2019, when he was the guest of the late-night show Tonight with Jimmy Fallon, he showed the audience how his weight and body shape transformed in the best way only Alec could do.
Chris Hemsworth – Diet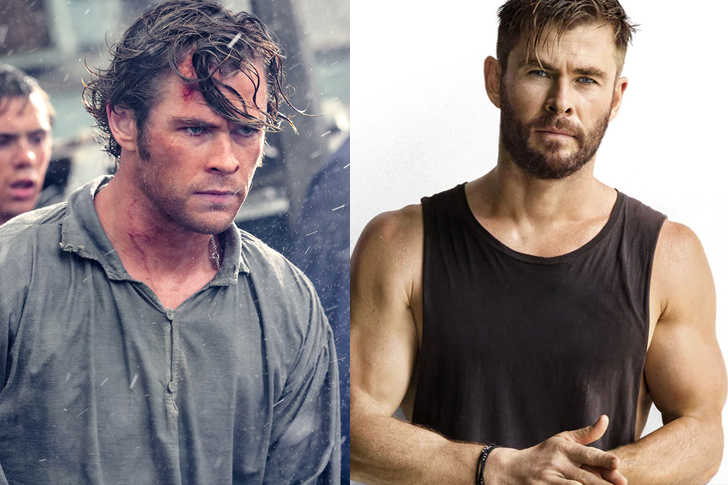 Chris Hemsworth is one of the actors with the perfect hunky body in Hollywood, but he went on a staggering diet before he achieved his lean physique. Before he became Thor in the Marvel Cinematic Universe, he started in the movie In the Heart of the Sea. The 36-year-old star began to slim down for the film by losing weight while working in the day.
Of course, with the help of a healthy diet – he used to eat celery sticks, crackers, and hard-boiled eggs. He now has a muscular perfect body, perfect for an on-screen hero like him. Chris has sown himself an investment that he is now reaping. He revealed that he and his fellow Avengers stars worked together to lose weight for their roles during the filming of the 2015 film Avengers: Age Of Ultron. He reportedly switched to a vegan diet while filming Thor Ragnarok and Avengers: Infinity War.
Jake Gyllenhaal- Supplements and Diet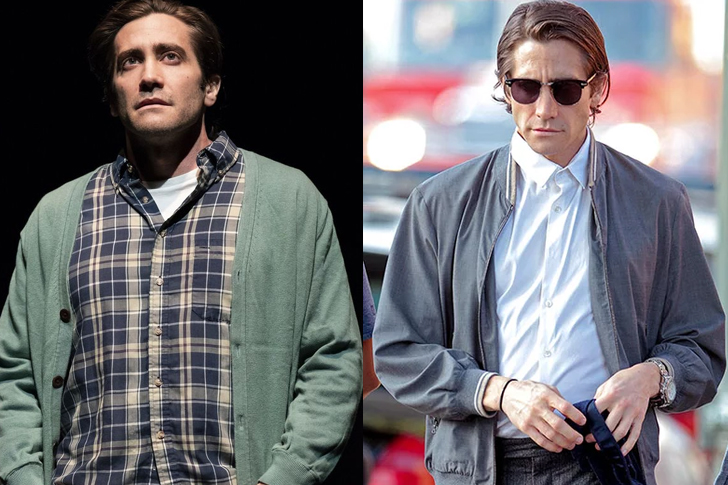 Having a career in Hollywood and making a successful name for yourself means that you would do everything to get a role, and that is what Jake Gyllenhaal did. The 40-year-old star is one of today's most prominent actors, and he's been doing really great at his job. He revealed that he would spend a lot of time in the gym to gain some bulk for Southpaw before he needed to drop it all for his role in Nightcrawler. It was also reported that he had been using supplements and eating a bare minimum to get in shape.
After all, with a credit score as high as that, he could afford all the supplements he needs. One of the methods he made to lose weight for his role in Nightcrawler was running 15 miles every night while eating less to meet the desired height of the character he needed to play.
Melissa Joan Hart- MCT Oil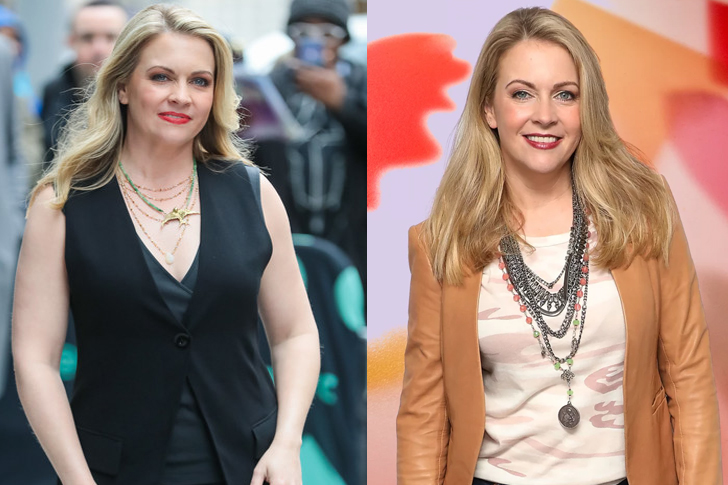 Melissa Joan Hart is one of the most famous celebrities, especially during the '90s. Just like any other person, she also had gone through many weight battles. She had undergone plenty of ways until she finally found the right one. The Clarissa Explains It All actress is currently taking MCT oil, which is also used in the keto diet. Her investment in MCT oils really works with her diet. She claimed that consuming the oil mixed with water or tea gives her an energy boost. She must have finally found the right strategy for losing weight, for it is quite evident to many.
Before advocating her use of MCT oil, she partnered with Nutrisystem, which helped her lost 40 lbs. at the time. Her husband, Mark Wilkerson, even served as her workout buddy. She needed her Mark's advice on how to change her body shape. Melissa and Mark spend one hour and three days on their workout routines. Those workout routines did not only improve how she looks, but also improved her self-esteem.
Timbaland- Healthy Lifestyle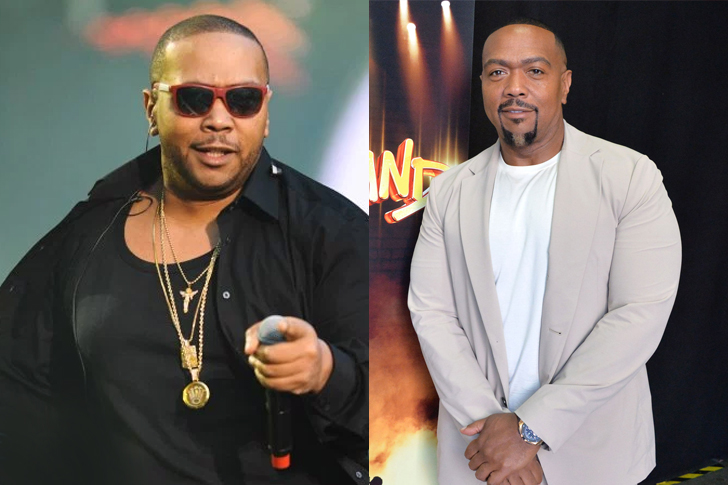 Timbaland is one of the most successful music producers in the industry. The Grammy-winning artist is also known for his larger frame, which results in a serious health issue. However, giving up is never an option for Timbaland. He made a substantial investment in his health by enjoying healthier snacks and long runs. He surprised everyone when he lost 130 pounds.
Today, Timbaland looks healthier and happier than before! He even managed to overcome his health issue and maintain a healthy lifestyle. Not only that, but he has also beaten his vices, and that marked the beginning of his fitness journey. He frequently goes to gyms, and boxing and cardio were notably two of his favorite workout routines. The co-owner of DBC Fitness even gave him a nutrition plan when he started working out there. Timbaland's proof of a healthy lifestyle was on Men's Health video, where he showed his fridge filled with healthy foods.
Lauren Goodger- Liposuction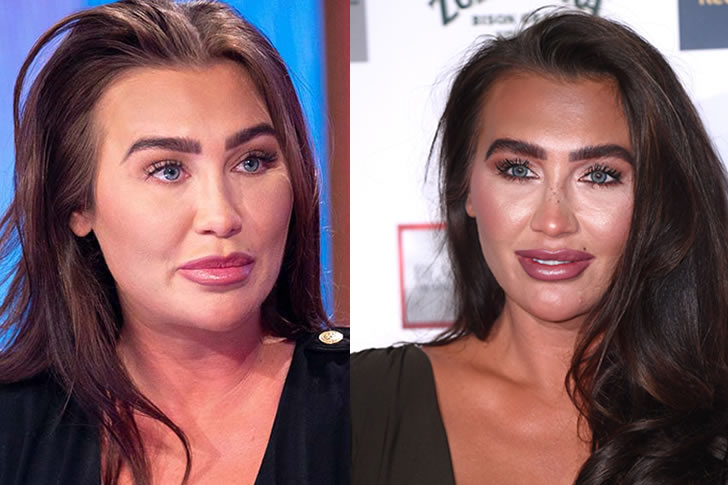 Lauren Goodger was once a subject to bullying as everyone kept on commenting about her weight. The reality TV star had enough unsolicited opinions and thought that it was the best time to change. In true celebrity style, she flew to Portugal and underwent a juice-only weight loss retreat. She also went through non-surgical liposuction. Her process in losing weight might be seen as extreme for some, but Lauren admitted that it made her feel completely detoxified. She was ready for a healthier lifestyle. She is currently under the weight loss coffee club, the Skinny Coffee Club. She even gave coffee credit for her weight loss.
As part of her efforts on shedding her weight, Lauren tried the Cambridge diet way back in 2012, which involved eating porridge, healthy soups, and even drinking shakes to maintain her calories. In the following year, she tried juice diets, and those efforts failed as a result, but Lauren did not see that as the beginning of an end to her fitness life because all of her workout efforts were paid off when she joined the Studio ELB. She even shared on Instagram how she managed to be fit and inspired her followers to be as healthy as her.
Jason Sudeikis- Diet and Making Love
Jason Sudeikis has a unique way of losing weight. The actor and comedian surprised many after losing 20 pounds in 2013, and many have wondered what his secret was. He claimed that it was not a juice cleanse or gym, but sleeping with his then-fiancé Olivia Wilde. It seems like he's been having so much fun losing weight and some of the credits definitely go to Olivia.
Jason has the ultimate self-discipline when it comes to eating. He makes sure to eat at the right time and avoid meals after 10 p.m. He also tried to veer away from taking alcoholic drinks. Jason is also thankful of his former girlfriend Olivia, who is known for being a vegetarian. The latter introduced him to the plant-based diet, and even cooked green and leafy vegetables for him when they were still together. These things help Jason to manage and maintain his weight, resulting in living a healthy life.
Drew Carey- Diet and Exercise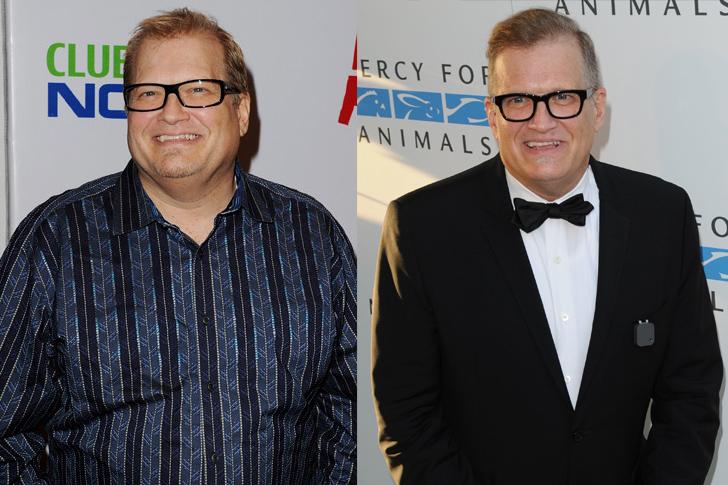 Drew Carey is a famous comedian. However, all his unhealthy habits aren't so funny anymore. He needed the motivation to lose weight, and he fortunately lost a whopping 100 pounds. All the credit goes to his son. Drew admitted that he did not want to miss his then nine-year-old son's life because of his size and the complications that may lead to it.
He spent a lot of time and discipline to convince himself not to eat junk food and thought about unhealthy food's effects on his body. He managed to shed his weight despite suffering from a couple of serious health issues. A 45-minute cardio workout and diet was his way of life to fend off this illness and to lose weight at the same time. He walked away from fattening foods, like pizza, bread, and starched-based edibles and only ate eggs. As a result, Drew's efforts to become healthy finally paid off.
Al Roker- Diet and Exercise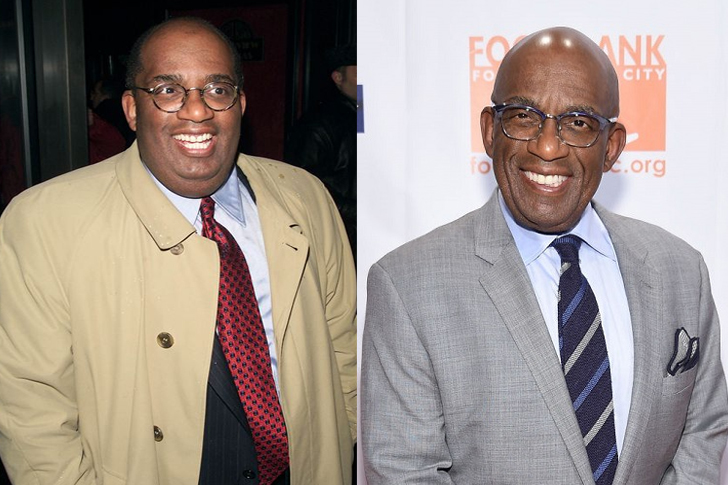 It must have been tough for Al Roker to lose weight back then as he needed to undergo gastric bypass surgery in 2002. However, all these unhealthy and lousy eating habits came back, and it was not long after that his extra pounds followed. Fortunately, he made an investment in weight loss once again and remained healthy. He opted for a ketogenic diet. While it may not work for some, it worked wonders for Al.
The weather forecaster insisted what work in one's body would take effect no matter what. With the help of gastric bypass surgery, Roker had a massive body transformation as he reduced his weight to 190 pounds after the successful procedure. He worked out every 30 minutes in three days through high-intensity sessions and added running as his routine ever since. He even joined the marathon events in Chicago and New York City. Al wrote a book entitled Never Goin Back where he stated that he underwent detoxification and avoided alcohol and sugar. Like his book's title, He really doesn't want to go back from his old eating habits, and his healthy routines are his way forward.
Perez Hilton- Exercise Program and Diet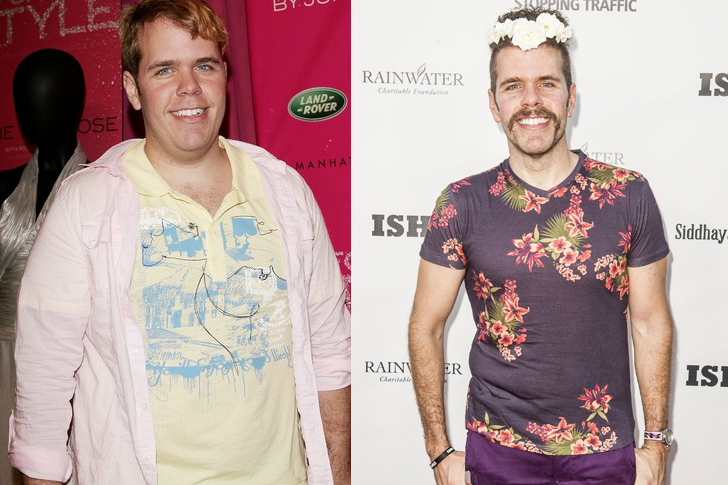 Perez Hilton is one of the most famous celebrity bloggers. He also used to be oversized. However, things have changed as he surprised everyone with his slim body. He made an investment in his health and opted to lose some weight by beginning to live a healthy lifestyle. Perez had successfully dropped a staggering 70 pounds, and all thanks to an intense exercise program. He also had his meals delivered by a healthy food company so that he could avoid junk food consumption.
Perez is currently looking fitter and glowing as ever. Want to know his workout routine? Perez always goes to the gym every Monday to Thursday. He then does intense Pilates at home on Friday and Saturday, and on Sunday, he does yoga. According to him, his fitness journey lasted from 2008 up to 2012. Not only that, but Perez also makes sure he is very much disciplined when it comes to meal consumption.
Snooki- Nicole Polizzi- Personal Trainer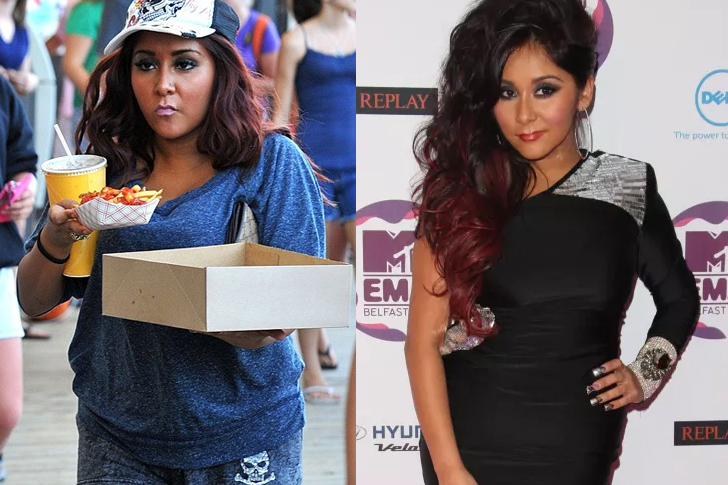 Nicole "Snooki" Polizzi used to be part of Jersey Shore, and being on the show came with a lot of expectations. She had all the permanent tan and partying, but it was not that long before her hectic days caught up. Her life went by really fast as she had her first child and got married. After that, it was followed by her second child, then third. All of this also added some pounds. Good thing, she lost a lot of weight, thanks to her personal trainer.
Snooki also made it clear that their marriage is still going strong and far away from contacting a lawyer. She once credited breastfeeding as one of the factors of her impending weight loss. She always goes to the gym four times a week, and her routine lasts for 45 minutes. Snookie also gives up drinking alcohol and eats leafy veggies, like spinach, asparagus, and broccoli, instead.
Sasha Pieterse – Exercise and Dancing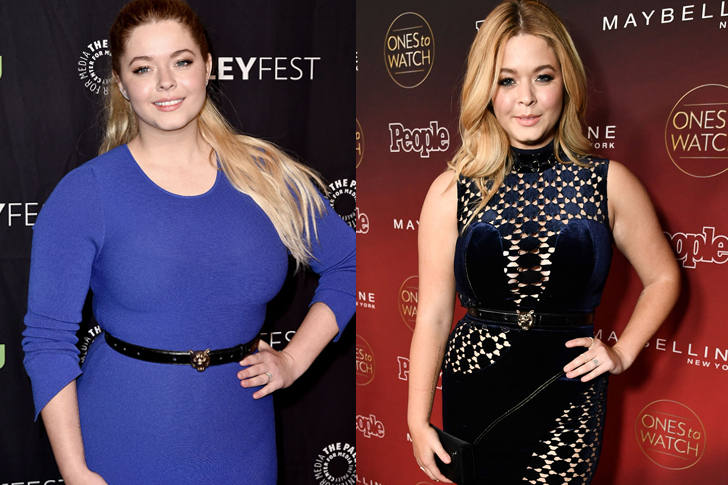 Sasha Pieterse has a health issue, which side effect is gaining weight. This is what the 24-year-old star experienced when the doctors found her condition. However, the South African-born American actress star didn't let herself continuously pack on the pounds and started to exercise.
She even joined a season of Dancing with the Stars to help her lose weight with the moving and grooving she needed to do. All her efforts had never gone to waste as she managed to lose 37 pounds. Sasha has the determination of a lawyer who badly wants to win a case. She admitted to being subject to cyberbullying because of her weight, saying the jibes hurled against him hurt her much as she was often dubbed by detractors as fat and even mistaken as a pregnant woman. Last 2017, her weight rose to 70 lbs., but she managed to control and lost 15 lbs.
Jason Alexander- Diet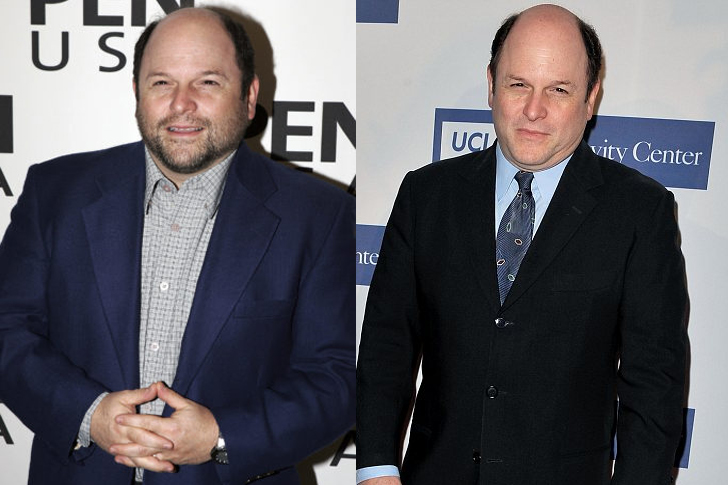 A lot of celebrities are losing weight for a lot of different reasons. Some for their roles, and some, they just want to have control and have a healthier lifestyle. Jason Alexander is no exception. It was reported that the actor used to consume around 4,500 calories a day, and it might be safe to say that it was the cause of his extra pounds. Now, he is only taking and actually used to 1,500 calories per day. As a result, Jason was able to lose 30 pounds in six-month time. The credit for his weight loss goes to his discipline.
In 2010, Jason became a spokesman to Jenny Craig. Under Jenny Craig's weight loss program, he reduced his weight by 14 pounds when he began, and as part of his strict diet, his meals were mostly composed of fruits and vegetables. The former Seinfeld star took his weight loss program seriously, and at the end of the day, he is undoubtedly celebrating because of his efforts to lose weight paid off.
Mila Kunis- Diet and Exercise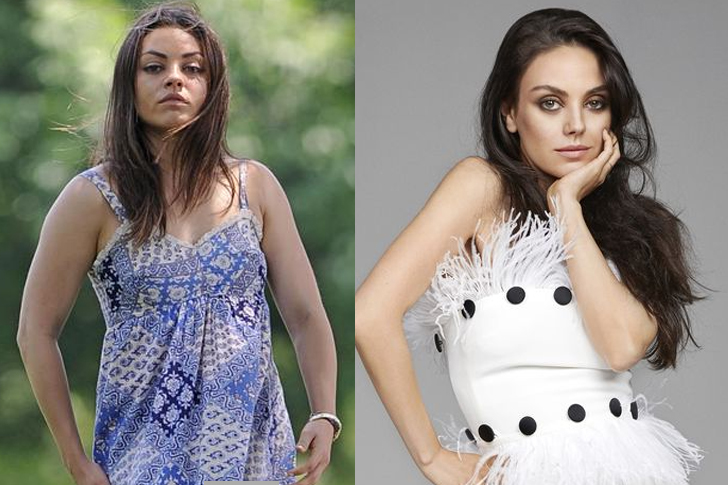 Mila Kunis always takes her preparation for a role to higher levels. When she signed up to play her part in Black Swan, she had no idea that she needed to drop more weight. Given her small frame, she still needed to shed off 20 pounds more. True to her word, she was able to do it. Mila reportedly weighed 95 pounds during the shoot. Her dedication was her investment, and it was absolutely rewarded with a high net worth and an excellent score.
As opposed to her preparations for her role, she toned her body in preparation for another film called Friends With Benefits, which was released in 2011. She reportedly did Pilates and yoga despite being pregnant. She even recommended yoga as the perfect workout for pregnant women. As part of her fitness routine, Mila does not only work out but is also reportedly active in outdoor activities like jet skiing and surfboarding.
Tami Roman- Supplements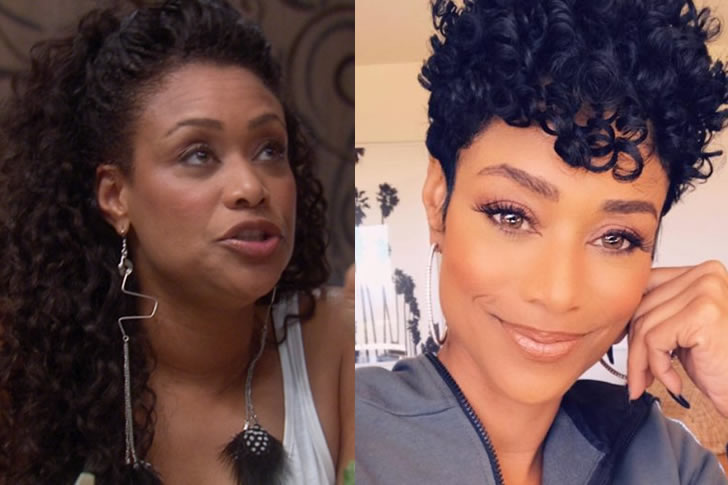 As many would know, quitting smoking is one of the most challenging things to do. After giving up the habit, most people try to use food as an alternative. Tomi Roman is one of those who want a healthier lifestyle but put on some pounds after stopping smoking. However, the good news for her is that she managed to lose the extra pounds. She took the NV Clinical supplements — a product to which she is spokesperson for. The 50-year-old star shared that she lost seven pounds after a week of taking the pills. She now looks healthier as ever, and the credit goes to her dedication.
The Basketball Wives star admitted to using diet pills as a remedy to reduce her weight. She was often subjected to body shaming on social media but fended them off via her stunning post on Instagram. Here, Tami revealed her surprising body transformation, saying she underwent detox to prevent from gaining weight and made a healthy choice of meals.
Wendy Williams – Healthy Eating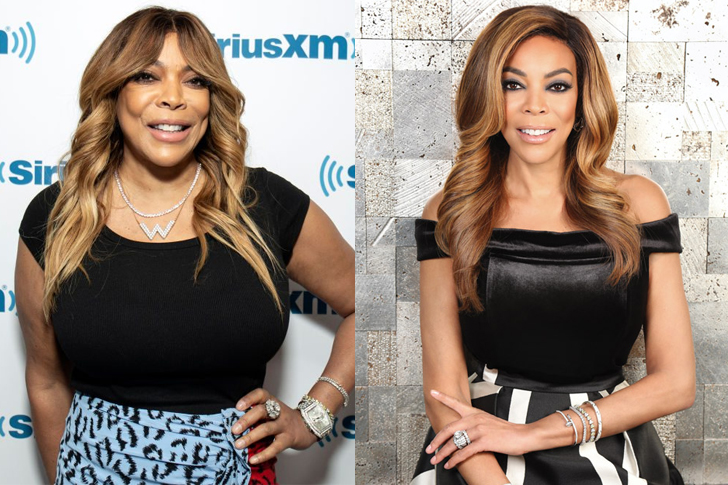 A lot of people know Wendy Williams as the happy host of her own talk show, The Wendy Williams Show. However, behind the laughs and smiles, the 55-year-old star is never satisfied with her weight.The television and radio presenter decided to become thinner by putting in extra effort to wake up and prepare herself a healthy breakfast. This way, she is setting a standard to eat healthy meals throughout the day.
Although Wendy knows that her style is not the quickest weight-loss method, she feels fantastic about the change. Now, she has managed to lose 50 pounds in three years. To some degree, we should vouch for Wendy for her determination. According to her, weight loss and age are relevant, and if a person reaches 50 years old, the metabolism changes. She always has a plan on what to eat for breakfast, lunch, and dinner as part of her new diet scheme.
Reza Farahan – Lifestyle Change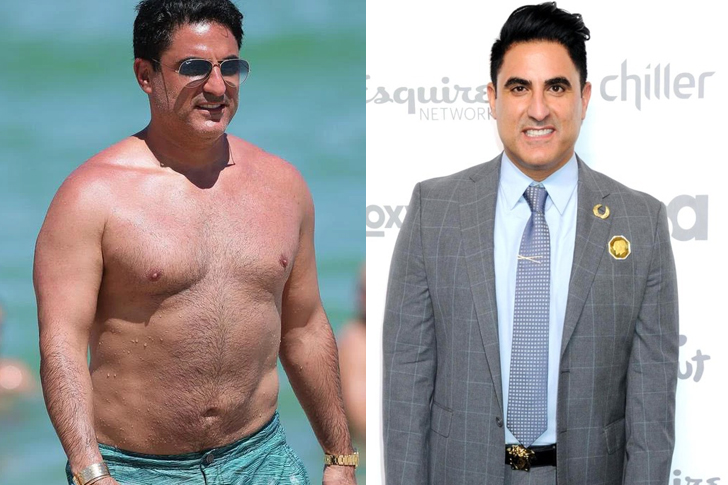 Fans have seen Reza Farahan's journey on TV as a reality star. He also fronted the television series, Shahs of Sunset, but he was never happy with his appearance. So when Bravo announced a reunion, he felt disappointed to see his before-and-after photo with the weight he gained.Now, the 47-year-old star, who is also a real estate agent, is proud of his body transformation, losing about 43 pounds. Reza changed his lifestyle to shed off those extra pounds.
To help others, he and his friend, Revenge Body trainer Ashley Borden, created a new training program and app to achieve their dream body transformation. The two might have opted for a business loan to build this app. Reza made efforts to shed his weight by means of running and eating healthy. As a result, he lost 50 pounds, which he proudly revealed on his Instagram post. As expected, his post earned a lot of praise and positive comments.
Rob Kardashian – Workout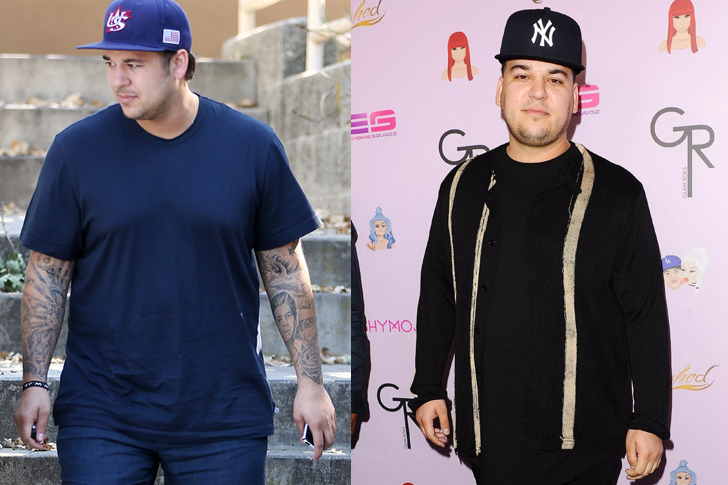 Rob Kardashian's weight loss journey has gone through ups and downs. He clearly struggled with his weight when he gained around 248 pounds. The Keeping Up with the Kardashians star dreamt of maintaining his weight to under 200 pounds in the future.So when he went out of the limelight, Rob seemed to be working hard to meet his weight goal. There are reports Kylie Jenner has something to do about her brother's weight loss journey.
Rob was said to be joining Kylie to work out every day as she also targeted to lose her baby weight. Before long, he started to slim down, slowly gaining his confidence back. To a great degree, Rob should thank his younger sister. Rob has always been conscious of his weight. He did not reportedly attend his sister Kim's wedding to Kanye West due to the fears of being photographed, citing his physical appearance as part of the reason. On the other hand, Rob always spends his time and dedication to fitness and has maintained his weight ever since.
Carrie Fisher- Diet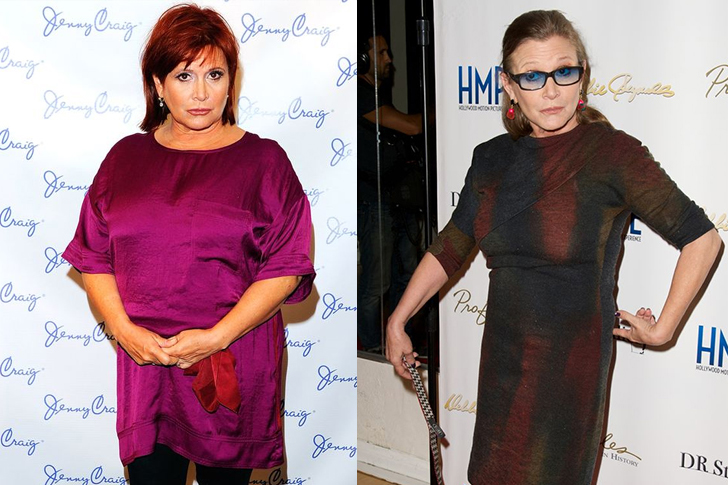 The late Carrie Fisher played one of the most iconic roles in the history of Hollywood. She started playing Princess Leia when she was just 19 years old and admitted that the part made her slim down before the filming began. She made investments in herself, which is why she was hired to play the Star Wars character.
Talking about the audition process, she said people behind the film only wanted to hire a part of her and not her entire being. She believed they only required "three fourths" of her, so she had to get rid of the "fourth" somehow. History once again repeated itself as Carrie was obliged to reduce her weight by about 35 lbs. She was set to reprise her role as Princess Leia in Star Wars Episode VII: The Force Awakens. There was no secret on how to shed weight, and the only solution is proper diet and exercise.
Sam Smith – Cutting Out Refined Sugar Gluten and Dairy
Sam Smith surprised everyone with his body transformation. The 28-year-old star used to be chubby and cute, but now, he is slim and lean.The I'm Not The Only One hitmaker once again made noise when he showed he lost a fraction of his average weight. Sam revealed he needed plenty of help to cut out all refined sugar, gluten, and dairy from his diet. Although he seemed to suffer by avoiding tasty food, the weight he lost was definitely worth it. His move, too, could give him a good credit score.
He credited his therapist Amelia Freer for her efforts to transform the British singer's physique. Smith made clear that the basic diet was not his solution to losing weight. Sam said that he only changed his eating habits and even admitted that balancing weight maintenance and being a food lover is hard. This only proves that losing weight needs a lot of effort and Sam does everything he can to do so.
Lena Dunham – Training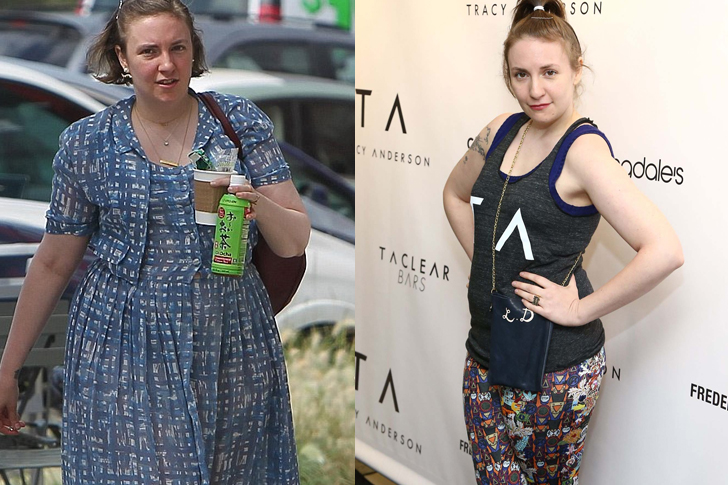 Lena Dunham made noise when she quickly shed off a lot of weight in 2017. This news overshadowed her time in the comedy series Girls, causing a media frenzy. A lot of people tried their best to figure out how the 34-year-old managed to lose so much weight in so little time.As her weight loss gave birth to many rumors, Lena shut down all the negative news and explained that she got sick. Her illness affected her health and body, which caused her to dramatically lose weight.
However, she employed a trainer to help her regain her natural health and get her body back to shape. It looks like Lena also needs insurance that will cover her health. On her quest to become fit, she tried acro-yoga ago in 2015, combining acrobatics and yoga. According to Lena, her parents were her inspiration for working out. She revealed her secrets on her diet in the book named Not That Kind Of Girl.
Kim Kardashian- Atkins Diet Plan and Exercise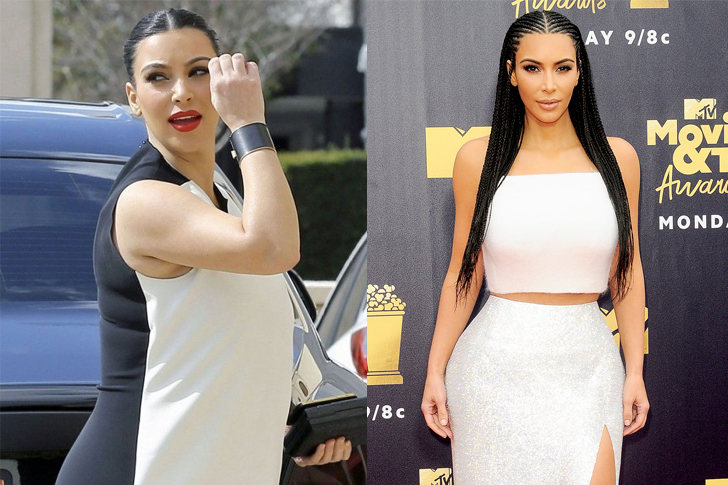 Who doesn't know Kim Kardashian? Her luxurious life can be seen on their reality show Keeping Up with The Kardashians. There is no doubt that their family has all the best financial advisors with their wealth and businesses that they have. Kim and her sisters can be seen in different magazines.
However, she had to lose weight after giving birth to Saint. She was offered a magazine shoot, so she went on a strict Atkins diet plan and a strenuous exercise regimen to shed off all the pregnancy weight. Lucky for her, she loves to work out and all her hard work has definitely paid off! In 2018, she dropped to 80 lbs. She stated that she worked out hard about an hour and a half every day. Kim's Instagram was always filled with photos of her while working out at the gym. Besides exercising, she tried to avoid foods with sugar and credited her personal trainer Melissa Alcantara for keeping her fit always.
Adam Richman – Lifestyle Change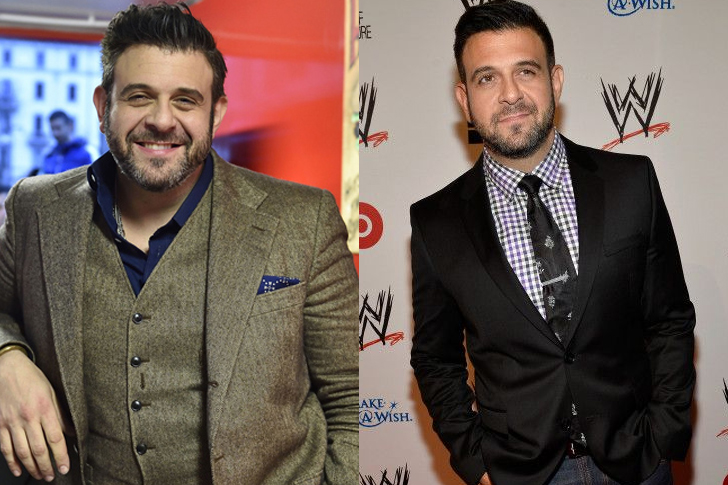 If your means of living is taking on different food challenges, it will be no surprise that you will end up weighing some extra pounds, just like Adam Richman. The 46-year-old star used to be the host of the television series Man vs. Food, where he needed to take on daunting food challenges.
His job took its toll on his weight, making him weigh a few pounds more. However, as Adam admitted that it was too much for him to take, he decided to change his lifestyle and live a vegan life. Now, he successfully dropped all those extra pounds he gained from the show. With his determination, we could give Adam a lot of credit for that. He sacrificed his favorite foods, like peanut butter and ice cream, and since then, he ate healthy meals and snacks and ate less. One of Adam's notable workout routines is playing football and walking 10,000 steps every day.
Kevin Liles – Weight Loss Surgery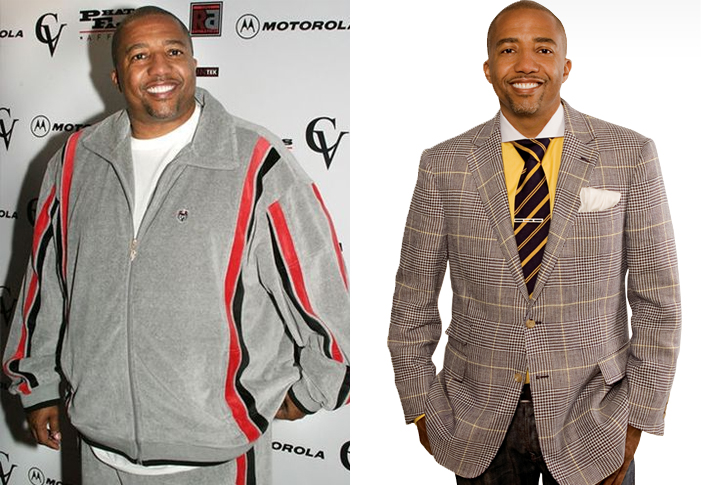 Kevin Liles' name might never ring a bell, but he is a big name in the music industry. He used to be the vice president of Warner Music and president of Def Jam Records. However, sitting for long hours at work seemed to affect his health, making him gain a lot of weight.To quickly lose weight, the record executive decided to undergo weight loss surgery to bring his usual body shape back.
Now, the 52-year-old co-founder and CEO of 300 Entertainment looks unrecognizable with his leaner body that seemed to transform him into a new person. As a big boss, he may be someone who has a good credit report, too. Kevin started to become body conscious in 2007, and to fulfill his dream of being slim, he underwent gastric bypass surgery. He changed his ways of living afterward, like eating healthy foods and working out to maintain weight.
Sara Rue – Diet and Exercise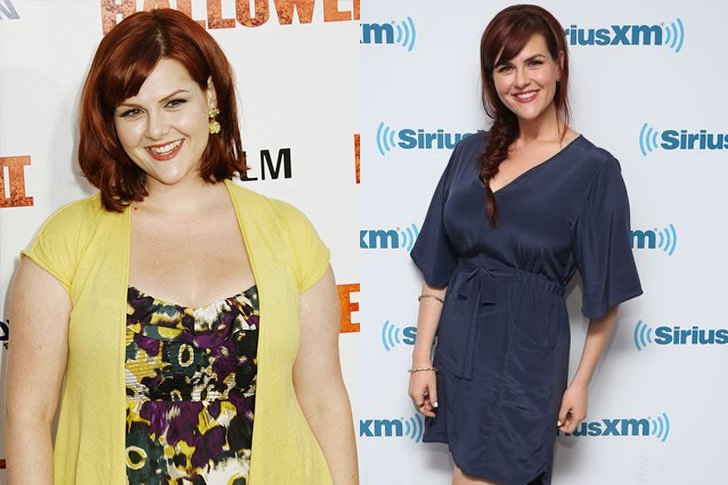 Sara Rue has been determined to lose weight and be healthy as she can be for her daughter, Talulah Rue Price. Being overweight, the 40-year-old star decided to change her life and go on a new adventure by dieting.Rue is determined to lose those fats and bulges that she has dropped a total of 50 pounds and gone down four dress sizes. What helped her lose weight?
The Impastor star didn't cut any particular food on her diet, but she just mostly eats plant-based meals. She, too, focuses on walking and does spin classes, major hikes, and stays active as much as she can. By the looks of it, Rue's health is her number one investment. Plant based diet is one of her methods because it helped on how to tone her weight down, and it is because she is not interested in having muscles like others do. Besides that, she avoids foods that contribute to gaining weight.
Rebel Wilson- Weight Loss Program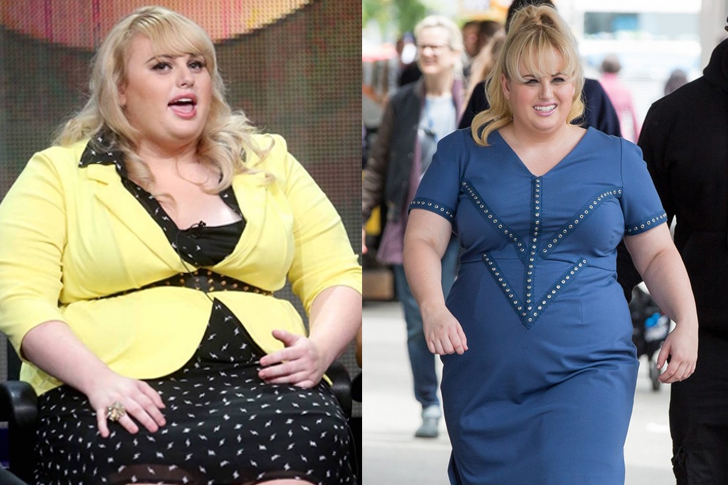 Rebel Wilson became famous for doing comedy and for her built. She even went famous for the name Fat Amy in Pitch Perfect. Although she became famous by her appearance, Rebel is pretty much determined to put her trademark size behind. She did a 360-degree turn by being more physically active. She shared on a website that she does personal training five times a week and playing tennis, admitting she is a beast on the court.
People could really see the change in her body. After all, her health is her number one priority. Her intense dance routine in the film Cats was one of the reasons behind her weight loss. Her workout routine while on Ranch Malibu was not easy, and the workouts she experienced lasted for about four or five hours. All of her efforts poured to lose weight during her four-day stay at the ranch had paid off.
Leslie Jones – Diet and Exercise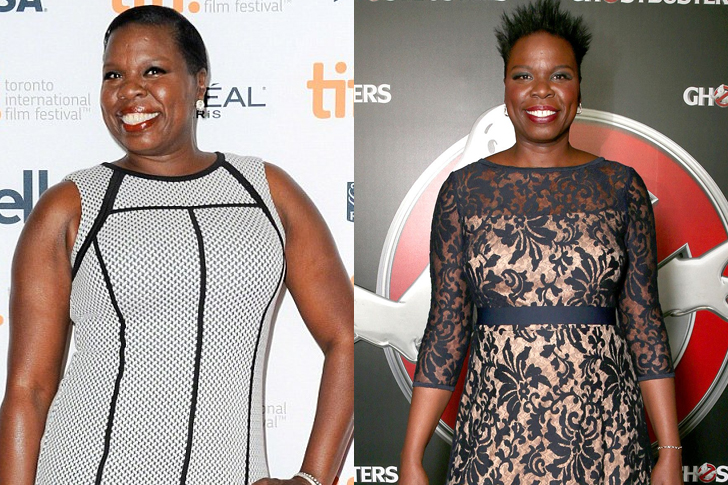 When your doctor tells you to lose weight because of some health issues, you would definitely follow the advice. This is what Leslie Jones did when a health professional recommended her to lose 40 pounds.Instead of getting affected by the news, the 51-year-old worked her body out. She used her time in the movie Ghostbusters to get active. She has done exercise to shed off those extra pounds and cut off all soda and fruit juice from her diet to keep herself healthy.
Leslie's health is now her investment as she is doing everything to get back to shape. Like others who want to be fit, Leslie always goes to the gym as part of her workout routine. She also does Yoga exercises, and it helps her weight to decrease. Her movie co-star Kate Mckinnon is said to be one of the critical people on Leslie's fitness journey, as she is encouraging her to work out.
Tyler Perry – Diet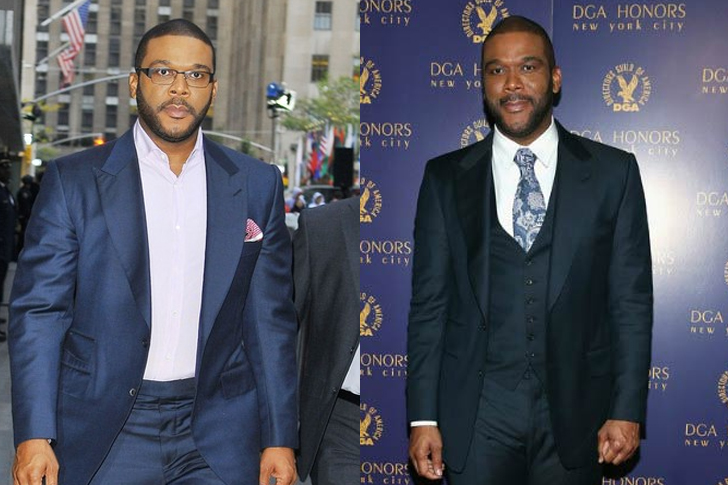 Tyler Perry's mother, Willie Maxine Perry, passed away due to a serious health issue in 2009, and he doesn't want to suffer the same fate. Aside from disliking his appearance, the 51-year-old star wanted to be healthy and change his looks. The actor did everything to lose weight. He is even determined to work hard to meet his goal.
Tyler started working out for hours, doing intense cardio and increasing strength. He also hired Krav Maga, an Israeli martial artist. Now, he has lost around 40 pounds and achieved his goals, thanks to his lifestyle change and diet. He has quitted eating meat that makes him feel great and lighter. His motivation and dedication help him achieve his goals, and he maintains his healthy lifestyle. The hard work that Tyler did gave him many benefits in life. Just like gas, his determination fuels his goal to achieve his ideal weight.
Adrienne Bailon – Exercise and Diet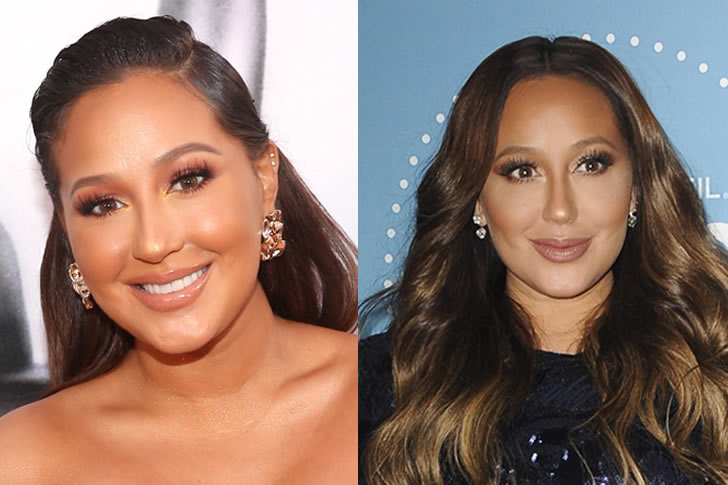 Adrienne Bailon and her husband, Israel Houghton, bond over food. Unfortunately, their bonding turned out to be the reason behind her weight gain. Before the couple tied the knot in Paris, the 35-year-old star was determined to shed off those extra pounds and get back in shape again. She has spent a lot of time in the gym to remove the bulges in her body. She also shares her routine and what she eats in a day.
Adrienne has done a lot of exercises to trim down her body and achieve her goal. Now, she makes exercises her new passion. She also follows a healthier eating plan to help maintain her sexy figure. Adrienne opts for a natural way to lose weight than undergo any surgeries that breaks the bank. For Adrienne, the most significant investments are investing in your own projects and yourself because this is the key to maintaining your vision.
Jerry Ferrara – Diet and Lifestyle Change
Jerry Ferrara looks unrecognizable with his new physique. The 39-year-old star is now leaner and has a trimmed down body after fans last saw him in Entourage. The actor decided to change his lifestyle after a health scare. He did a yo-yo diet and finally took his weight loss journey seriously until he got used to it. He changed his whole lifestyle and devoted himself to working out and committing to an annual physical examination. He even quitted smoking – good job!
Ferrara brought himself to another level. Despite the struggle, he said avoiding unhealthy food was the easiest part. Thanks to his investment in himself and his determination, he achieved his goals. He said that even if he falls, he gets back to it many times – and that's what he always advised his fans. The result of his hard work helped him build a new level of confidence that inspired many.
Jordin Sparks – Food Control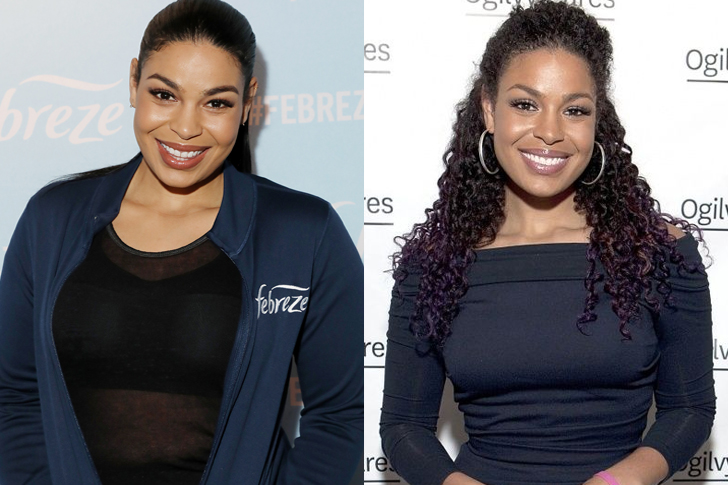 Instead of maintaining her weight after winning American Idol Season 6 in May 2007, Jordin Sparks started losing it to prove that she's a good influence on women. The singer-songwriter surprised everyone when she displayed her new frame in 2014. At the time, she had shed a total of 50 pounds without following a diet. What's her secret?
The 29-year-old star will ask herself if she was starving. If she didn't feel hungry and just felt the urge to eat, she avoids taking the extra calories. Sparks explained that no one has to sacrifice food to lose weight. They only have to have control and choose their meal. She also shares her diet routine and gives tips to her followers who want to be like her. The key to her determination is her self-control and being consistent in achieving her goal. This discipline will surely lead to achieving a good credit report as well.
Gordon Ramsay – Marathon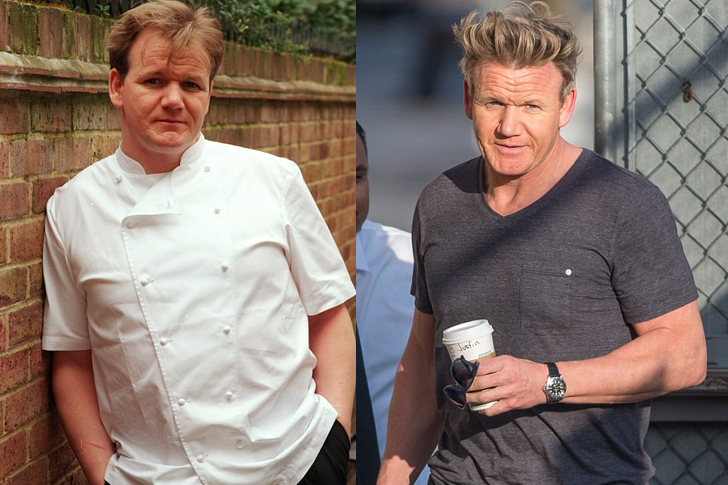 He is one of the best chefs of today who really knows how to cook the best meals, but you will never see Gordon Ramsay pack on the extra pounds. His favorite thing to do aside from cooking is keeping himself fit. The famed British chef decided to change his lifestyle when he felt that he was being sluggish. That's when he decided to start running here and there.
Ramsay joined marathons, which helped him maintain his body weight and gain strength. He also cut back on cheese and milk from his diet, which he revealed has made a massive change in his heaviness. Gordon said that he loves running which helps him to have a strong determination and that gave him the opportunity to stay fit. At his age, it's great that he can move his body easily. We can now credit Ramsay as a great chef and a fitness expert.
Roseanne Barr- Weight Loss Surgery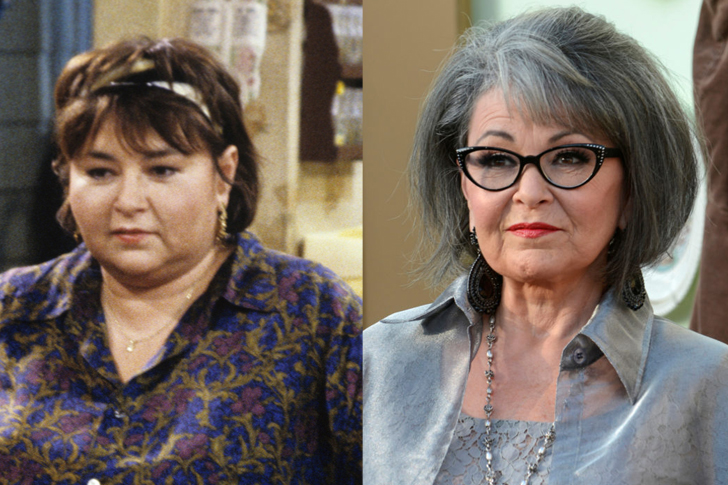 Roseanne Barr is one of the most successful celebrities in Hollywood. At 66 years old, she still looks dashing and youthful as ever! She decided that she needed to lose some weight and did a weight loss surgery. Even if she had, having a net worth of $80 million definitely won't hurt her finances. She must have had her financial advisor take care of that.
Due to the surgery, Barr has lost a whopping 200 pounds so far and maintained her new figure. With diet, exercise, eating less, and of course, plenty of discipline, she was able to achieve her new look. Her weight loss became a trend and caught the attention of the media. However, she eventually started to gain a little weight. Good thing Barr took action and dropped more pounds again in 2014. She exercised regularly in order to maintain her weight, and all her efforts really paid off. We're glad it also helped her boost her confidence.
Craig Robinson – Vegan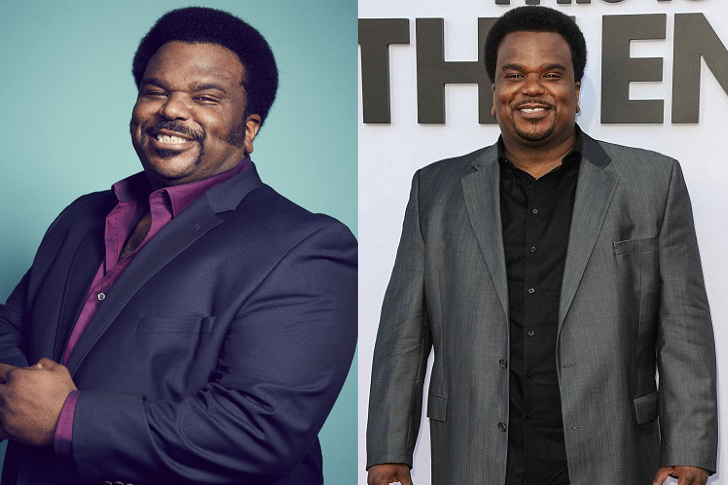 We all know him as Darryl Philbin from the show The Office. Craig Robinson went on a significant lifestyle change when he read a health article. When the 47-year-old star saw a story about the ability to regenerate the liver by not drinking for six months, he wanted to try how effective it is. He quickly cut back on alcohol, tried to workout, and altered his way of life – and it showed a great result.
Now, the actor is a proud vegan, as seen in his updates on social media. He shares that he still enjoys eating out and about. He said that he misses other food but he tries his best to avoid it. Robinson also shared that he is determined to achieve his goal no matter what it costs. We can credit his determination and lifestyle change for his weight loss, specifically 50 pounds in a few months. We're glad that his hard work paid off!
Megan Fox – Diet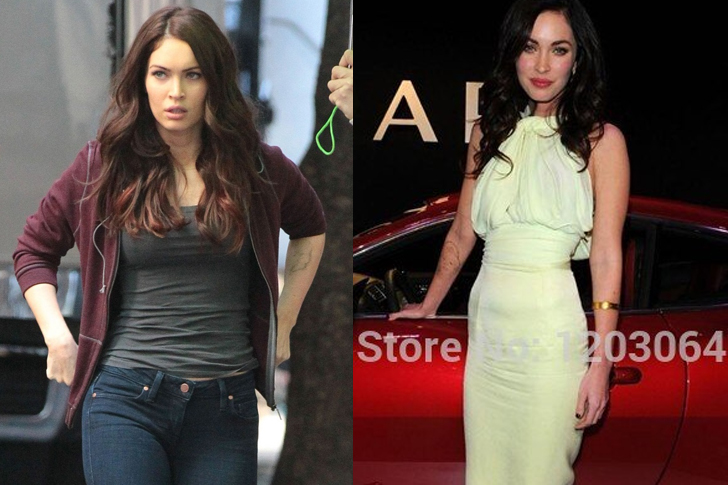 Megan Fox is considered one of the Hollywood celebrities who has a perfect body, but there was a time she has also fallen victim to weight gain. The 33-year-old star started to put on weight when she got pregnant with her first child, Noah Shannon Green, in 2012. However, the actress is determined to get back in shape and started her weight loss journey by cutting out all processed food, carbohydrates, including bread, chips, pretzels, and crackers, from her diet.
If you are curious about what she eats now, she really enjoys eating salmon, almonds, egg whites, and Japanese food. She makes sure to always eat her breakfast and does her exercise routine. Many of her fans asked how she maintains her body so she shares her routines. She is so disciplined and has become an inspiration to others. Fox doesn't even have a cheat day and the only thing she indulges in is a cup of coffee a day. With this kind of attitude, she can maintain an excellent credit score and not worry about her finances.
Bryan Cranston – Diet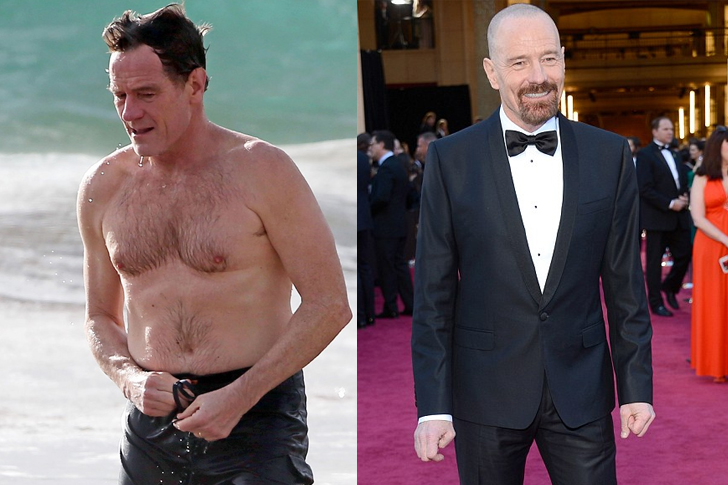 Not everyone has the extra money for a nutritionist, but Bryan Cranston is willing to spend his paycheck to get the help of a food professional to lose those extra pounds. The 63-year-old star never wants to make himself starve to slim down. With a nutritionist by his side, he knows what food he can and cannot eat while indulging in whatever the dietician will allow.
For him, it's impossible to diet alone so we're glad he has a nutritionist to guide him – and it seems the outcome is successful. He now enjoys eating healthy food and that is what makes him energetic even at his age. He also makes sure to have a bag of snacks with him wherever he goes so that he will never get hungry. It seems that Cranston has no weight to lose, but he just wants to maintain his body in good shape. He made the right choice to make an investment in a professional.
Ricki Lake – Healthy Eating and Exercise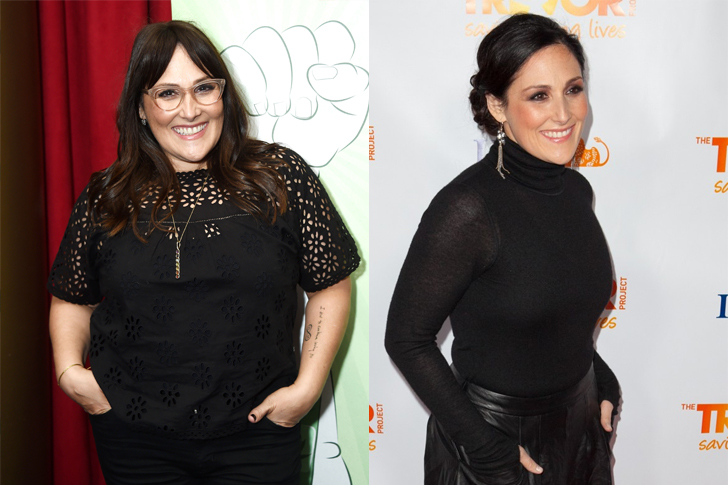 Ricki Lake revealed she had childhood issues that led her to eat in secret. In years, she would hide to eat snacks and meals that made her reach 260 pounds. It was hard for her to work because of her weight. Lake has become too unhealthy, so she knew that it's time for her to make a change. The 50-year-old star decided to lose weight at the time, but her method was not effective. She began to skip meals to shed off the pounds.
Lake eventually learned that eating healthy and exercising were the best ways to drop off the pounds. The actress managed to lose an impressive 130 pounds and maintained the weight for 15 years by eating healthy food and following a proper routine. Lake deserves all the credit for the hard work she has done. We hope she continues to maintain it so that it won't go to waste.
Holly Hagan – Workout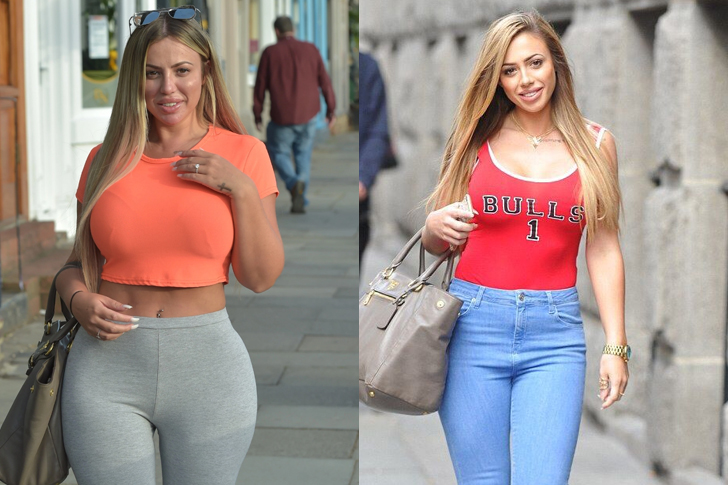 As a television personality, Holly Hagan might already be used to the paparazzi, but she felt distressed with the snaps they took. As her published pictures showed the weight she had gained, the 27-year-old decided to cut off the extra pounds and slim down. The Geordie Shore star started to go to the gym and work out to lose those fats. She also followed the advice that she read from the book The Body Bible.
Thanks to her hard work and determination, she managed to lose 50 pounds. Hagan now uses social media to give inspiration to everyone who wants to change their lives. By the looks of it, she can start online classes to teach her followers how to lose weight. She shared that she did spend money on her plastic surgery and she regretted it. We're glad that eating healthy foods and exercising boosted her mentality. It seems going for the natural process was a better investment for her.
Monica Seles – Exercise and Healthy Eating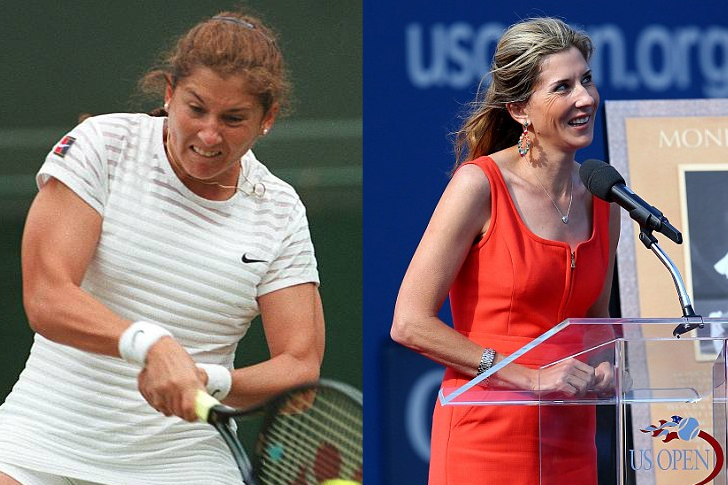 Monica Seles used to be one of the top tennis players in the world. She once admitted that she struggled with binge eating disorders like bulimia. This was due to an unexpected event that happened in her match in Germany. A man stabbed her in the back, which left her shaken. The former athlete then used food as her way to cope up with the trauma. It took no time and Seles started to gain weight.
When she retired in 2008, she decided to pick herself up, so she exercised and ate healthy food to lose all the weight she has gained. She did everything to help herself and was able to achieve her goals and turn to a healthier lifestyle. Now, everyone knows her as one of the greatest players in tennis who endured everything and made the greatest comeback in tennis when she won the Australian Open.  It looks like Seles is someone who will never let herself down, and we should credit her for that.
Alison Moyet – Unrevealed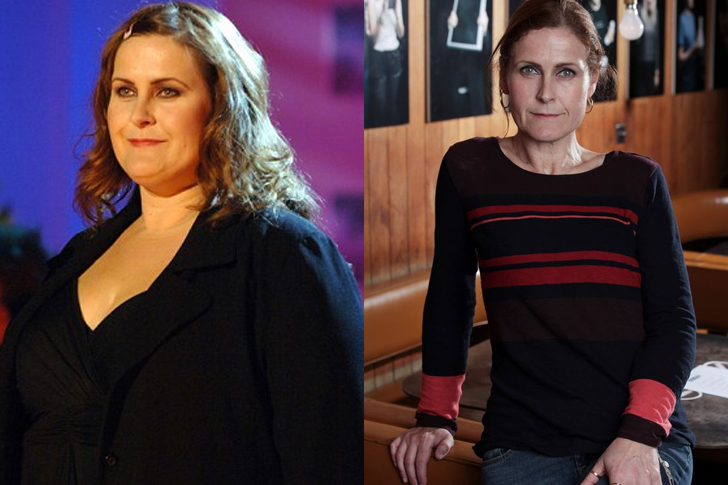 Alison Moyet made a name for herself as the one half of the singing pop duo Yazoo. She became a household name in the 1980s – and at the time, she was only 21 years old. However, when Moyet once again emerged in the spotlight, people were surprised with her weight gain. She was even criticized because of her body frame, so she slowly lost her confidence.
In 2013, she shocked everyone when she displayed a slimmer body. In her latest appearance, Moyet proved that she was able to maintain her weight as she still carries an hour-glass figure. Everyone also noticed how healthy and cheerful she is. She shared that she burnt all her possessions in order to focus on her weight loss, and eventually proved that she can control herself. Her motivation and determination inspired everyone, especially how at the age of 59, she still looks great. We're glad that Moyet saw her health and body as her greatest investment.
50 Cent – Liquid Diet and Workout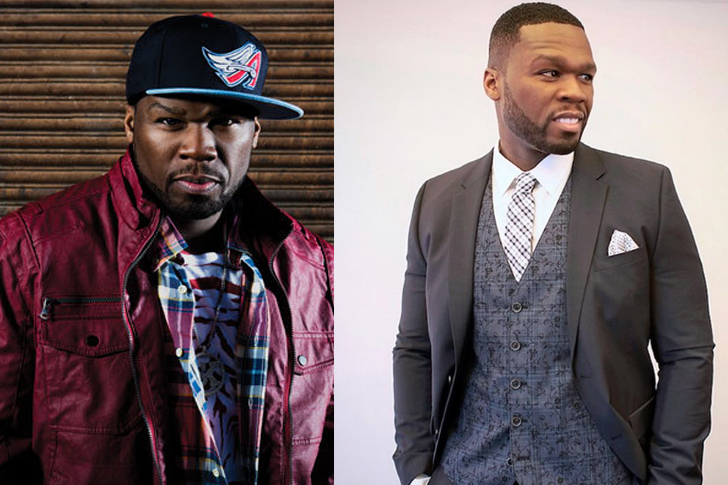 The rapper 50 Cent, real name Curtis James Jackson III, caught the attention of the public when he appeared in the 2011 movie All Things Fall Apart. The 44-year-old star surprised everyone when he played the role of a football player battling cancer so he had to display a skinny frame. He wholeheartedly embraced his role and imbibed his character, so he emaciated by working out in a gym and only following a liquid diet.
In a short span of time, he managed to lose 52 pounds, from 214 pounds to a skinny 160 frame. It made him look very sick, but he had to lose weight for his project. It's probably not advisable to lose that much weight quickly, so we hoped he had a professional guiding him. It was a hard feat, and we have to give him credit for his dedication and success in his weight loss journey.
Ricky Gervais – Eating Healthy and Running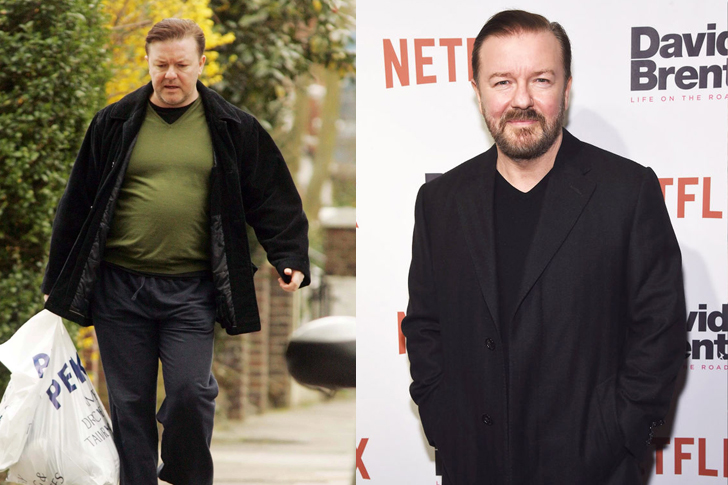 Ricky Gervais used to love wine and sausages in his 30s, but this unhealthy habit took its toll on his weight. The 58-year-old star started to put on weight at the time that he asked for some help from his girlfriend, Jane Fallon. The stand-up comedian decided to opt for a healthier lifestyle. The couple started to eat healthily and even went running together to shed off the weight. We're glad that he was motivated to achieve his weight loss goal. It seems that he wants to earn respect and merit. It was hard for him to achieve the right weight for his body, but he successfully did.
Everyone was surprised when he lost so much weight. Now, he is 40 pounds lighter and proud of himself. At his age right now, he can't work out similarly to when he was young, so he's trying his best to maintain his healthy lifestyle. We're glad that he decided to make an investment in himself early in his life.
E.J. Johnson – Weight Loss Surgery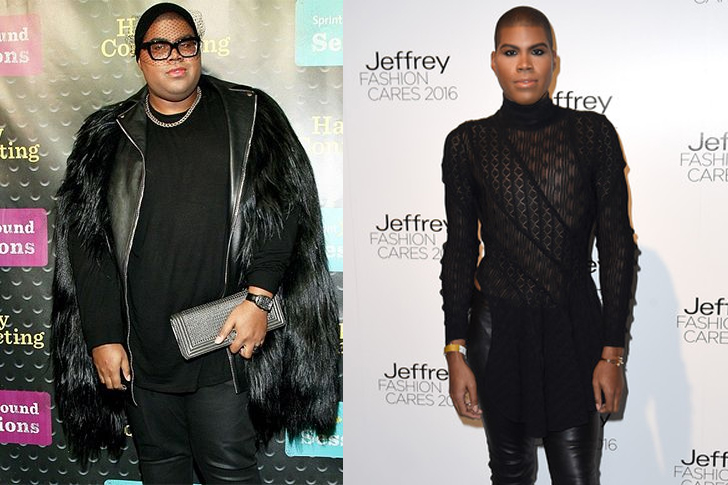 Some people opted for the quickest and easiest way to lose weight is by undergoing weight loss surgery, and this is what E.J. Johnson did. The 27-year-old socialite wanted to change his life, but he had no idea where to begin. To lose those extra pounds, the television personality underwent a gastric bypass and began his new weight loss journey. By opting for the surgery, he revealed he had a new mindset, and he was able to renew his eating habit. He also hired a trainer to help him workout. Well, it seems he didn't need to get a cash loan to proceed with the surgery, too.
Since then, Johnson managed to lose 100 pounds. His hard work paid off when everyone appreciated his incredible body. He revealed that the secret to his current figure is all about maintaining. He also enjoyed his workout routine, which helped him boost his determination.
Austin 'Chumlee' Russell –Weight Loss Surgery and Workout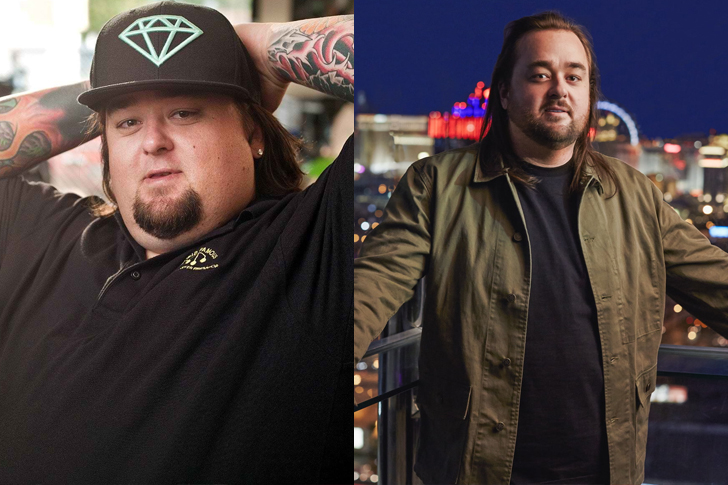 Austin 'Chumlee' Russell made a name for himself as one of the cast members of Pawn Stars. In fact, the show will never be complete without him. However, there have been a few notable changes in the fan-favorite employee over the years.  The 36-year-old television personality started his weight loss journey by undergoing surgery to fight off those extra bulges. He's also following a very strict exercise and diet program with her girlfriend, Tanya Hyjazi. The program restricts many foods and this helps Russell avoid unhealthy foods.
Now, he is evidently winning by losing a whopping 192 pounds. His body transformation wouldn't be achieved without the help of his rigorous workout, which he had to visit the gym six times a week. His determination to lose weight is probably one of the main reasons why he was able to reach his goal. We hope that he also has insurance to secure his health.
Tyler Baltierra – Diet and Workout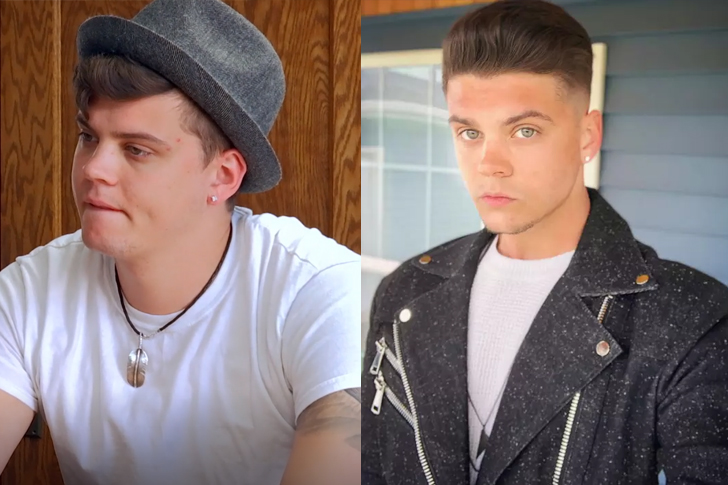 Tyler Baltierra started in 16 and Pregnant before he made his way to Teen Moms. At the time, he was a little overweight. But when he emerged with a brand new look, the 27-year-old star surprised everyone with his leaner body. The television personality proudly revealed he had lost 43 pounds since he started his weight loss journey, which he had documented on social media. From 208 pounds, he is now 165 pounds, thanks to his new healthy eating habit.
For seven months and counting, he managed to avoid processed food, sugar, and carbohydrates. He also started working out and hitting the gym. Baltierra and his wife, Catelynn, are the only ones that are still together after the finale of their reality series. The two may have secured their marriage just as they acquired the best home security system for their home.
Mark Jansen – Bodybuilding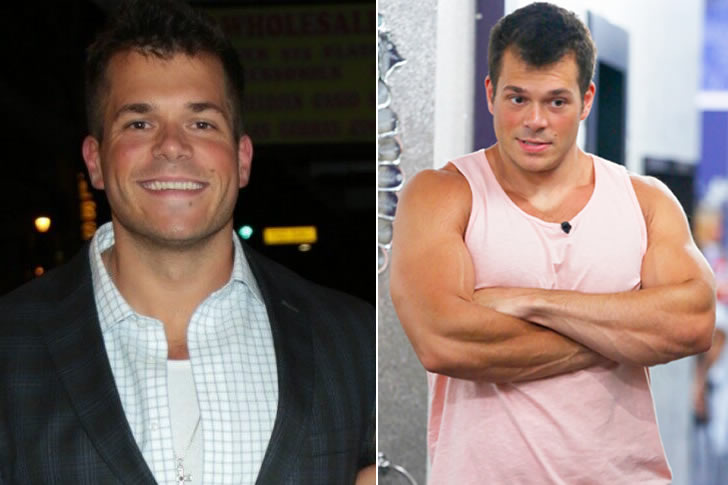 Mark Jansen has been known as a personal trainer on Big Brother. Before he had his muscular body, he used to play football at the University of Buffalo. He used to weigh over 300 pounds, so before he joined the reality series, the star admitted that he was overweight. However, as he has always dreamt of being in the fitness industry, he decided to lose weight.
He started bodybuilding and his effort has all paid off as he managed to drop 100 pounds. He also began helping other people to get fit. Bodybuilding became his passion and many people were inspired by his story. Right now, he does many activities weekly like lifting weights, hiking, and relaxing on the beach. This shows that you need to make time to relax once in a while.  With his attitude and determination, not only does Jansen have a great figure but probably also has a good credit score.
Christina Aguilera – De-Stressing and Food Service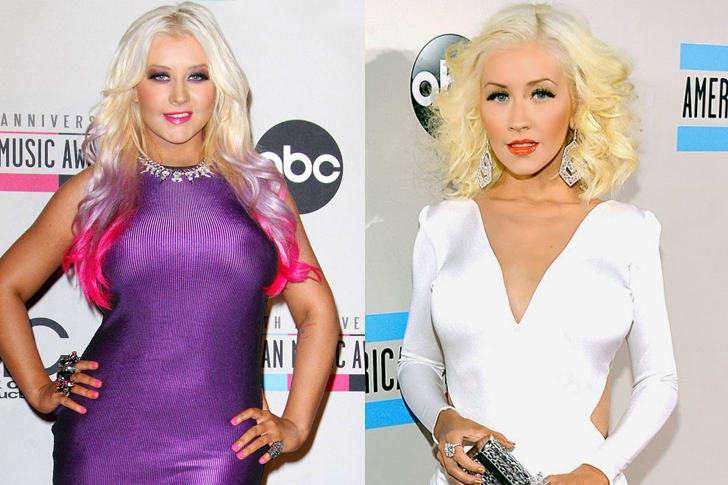 Christina Aguilera used to be the sexy Genie in the Bottle until she piled up the weight due to the pressure of Hollywood and the stress of maintaining her music career. The 38-year-old star then realized that her lifestyle greatly affected her health and weight. She started de-stressing by stepping out of the spotlight and taking a break from celebrity engagements to focus on losing weight. Aguilera also had her meal prepared by a meal service that only delivered low-carb dishes. She continued using the food delivery service because it was effective in her weight loss journey.
She recounts that it was hard for her to lose weight as she also loved to eat. Credits to her hard work and determination, she was able to lose 49 pounds. It seems that her passion to perform became her motivation to lose weight. She wanted to get back in shape just to perform and make her image look good again.
Khloe Kardashian- Exercise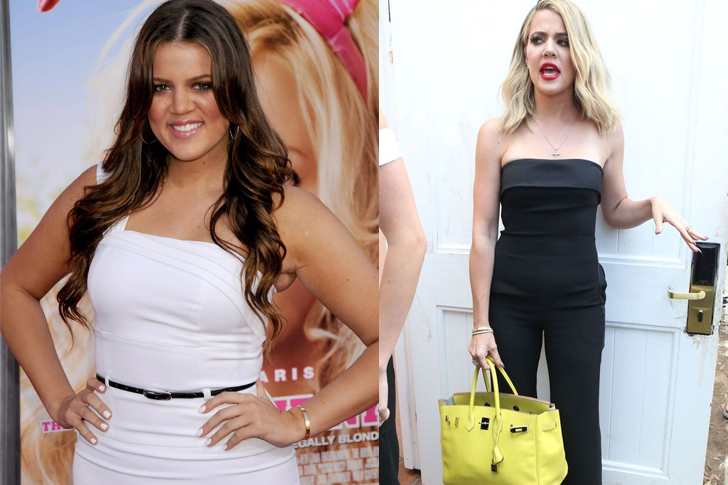 Similar to most celebrity relationships, Khloe Kardashian had to hire a lawyer when she and her ex-husband Lamar Odom called their marriage quits. The stress led her to consume chicken wings and ice cream – like most people who eat to overcome their feelings. With that, she gained some weight. Her family then supported her in shedding off some weight by competing with her as they worked out. This gave her more reason to push herself and find her way to glow herself.
Khloe's motivation really worked as can be seen by many. Everyone noticed her incredible body and many people now follow her exercise routine. Her passion for exercise is evident in how she works out 5 to 6 times weekly and how she always does cardio and circuit training in the morning. All of her hard work paid off and everyone is inspired by her amazing weight loss journey.
Debra Messing – Eating Healthy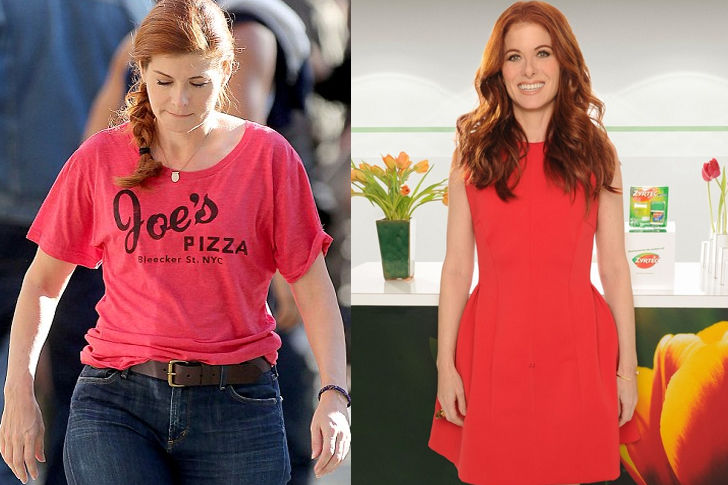 Have you ever heard of losing weight unintentionally? This was what Debra Messing went through when she lost 20 pounds all of a sudden. The 51-year-old star revealed that her diet was never planned. She just decided to shake things up and started being healthy, which suddenly melted away all her extra fats in the process.
This proves that one can really lose weight with a change of diet and eating healthy. We're glad that she didn't have to undergo surgery to lose weight. She found a simple diet routine that's effective and has helped her move lightly. She shared that she removed sugar, coffee, alcohol, and dairy foods from her diet. The success made her so happy, which led to many positive effects for her – both mentally and physically. It was great that the Will & Grace star made an investment in herself. Recently, she was set to headline the comedy series, East Wing.
You've Reached The End