Oprah Winfrey & Stedman Graham – 33 years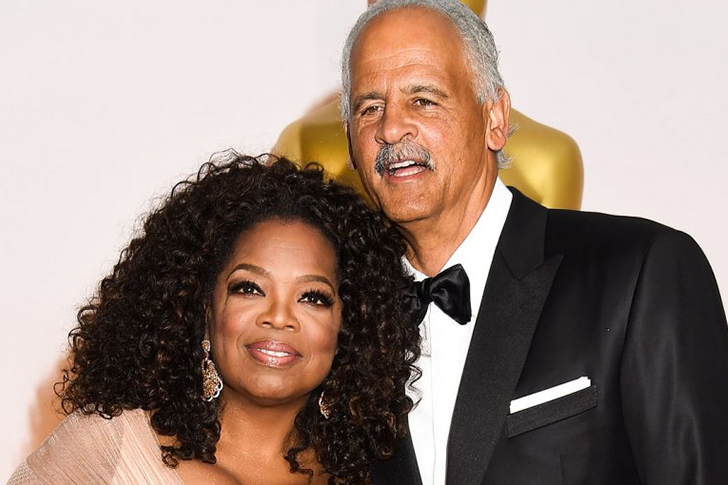 Oprah Winfrey is one of the most influential women in the world. But her long-term relationship with entrepreneur Stedman Graham has been kept deliberately low-key. Since the first time meet at a charity event, he has become a pivotal man in Winfrey's life for more than 30 years.Dating since 1986, Oprah Winfrey & Stedman Graham announced their engagement in 1992 but never got married.Oprah made it clear that she doesn't feel the need to exchange marital vows soon. Unlike other couples, these two have a different mindset on marriage.
The iconic TV presenter stated in a column in the February issue of O magazine "Oprah" that if she married Graham, their relationship might never be resolved. Oprah shared that Graham had a traditional expectation of husband and wife, which she believes is a role that wouldn't fit her, to the degree that they might end up going separate ways if they pursued marriage. That's how they decided not to go through with it. Oprah recently had a voice role for Crow: The Legend in 2018.
Denzel & Pauletta Washington – 36 years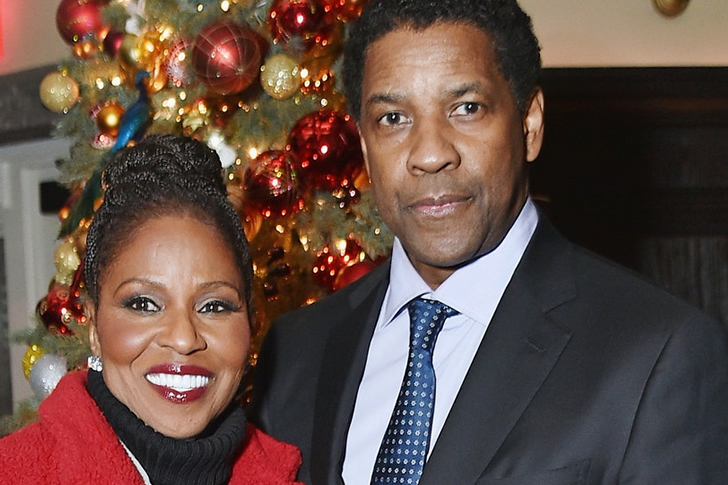 Denzel Washington and his wife, Pauletta Washington have been married for nearly four decades. It's an important milestone for any couple, but it is even more mentionable in Hollywood. While two have experienced great ups and downs, they devote themselves to work and got high pays. Nowadays, they are proud parents of four, and still love with each other as they have ever been.
Denzel and Pauletta Washington first met on the set of the 1977 TV movie Wilma, but it wasn't until circumstance and pure luck brought them together again a year later that they began laying the foundation for an impressive future together. Actors Denzel and Pauletta celebrated their 36th anniversary in June 2019. The pair is quiet and private about their relationship that they even have high home security. But they do share advice on how to keep a relationship strong.
Jerry & Jessica Seinfeld – 20 years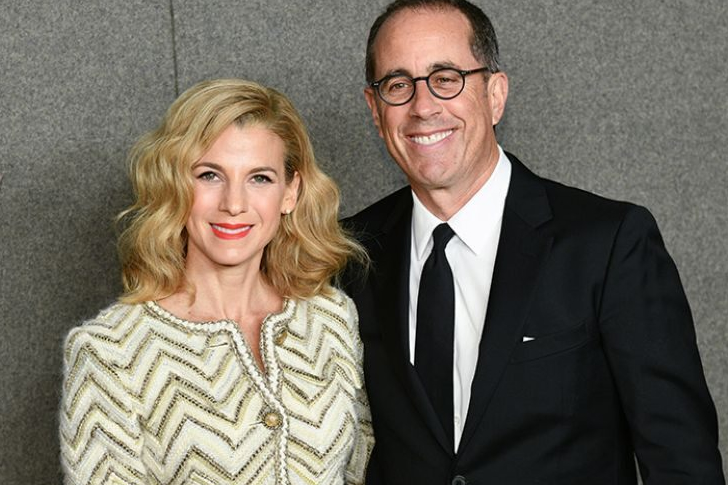 Jerry Seinfeld a famous comedian around the world, former film star of the once popular sitcom Seinfeld, film producer and creator of the Netflix series "Comedian Drinking Coffee in the Car". While his character can hardly maintain long-term relationship, the real-life Jerry Seinfeld is totally different.According the report of the New York Times, Jerry and Jessica first met at a Reebok gym on the Upper West Side of Manhattan in New York City on August 7, 1998.
Jessica just got back from her honeymoon when she first met Jerry. Yes, she just got married to someone else. But I guess when the love bug hits you, it hits you hard. That didn't stop their love. Now they have been married for 20 years. They tied the knot on December 25, 1999! Jerry and Jessica are parents to daughter Sascha and two sons Shepherd Kellen and Julian Kal. People never thought they would last long because of how their relationship started. But you got to give them credit; they went on to prove their love was true and unfading.
Sean Connery & Micheline Roquebrune – 44 Years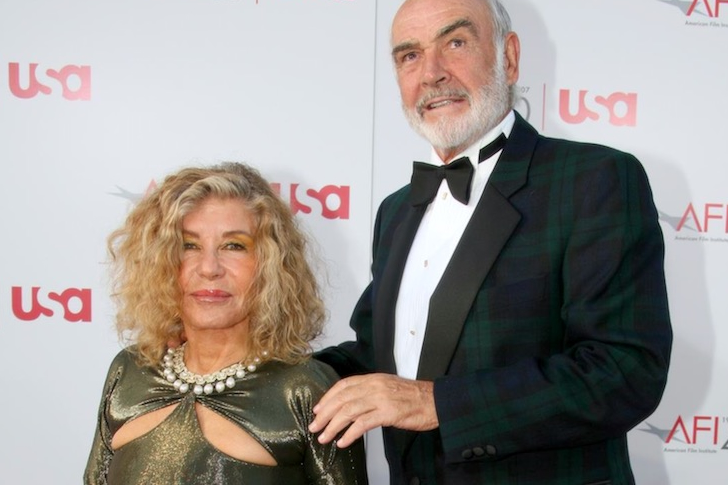 Sir Sean Connery died aged 90 on October 31, leaves behind his wife Micheline Roquebrune.Sean and Micheline were previously married to other people when they first met. They eventually got married in 1975. This wonderful couple has been together for four decades and is still going strong. The couple doesn't have biological children of their own, though. Micheline, a painter, is a mother to 3 children and a step-mom to Sean's son, actor Jason Connery.
They have been together for more than 40 years and still have the same passion for life. Since they met in the tournament, golf has been act as an important role of their story."Micheline is an amazing woman. She is the love of my life." Sean said.Popularly known as James Bond, Sean Connery has since been retired from the Hollywood scene. His last appearance was in 2012 for the animated movie, Sir Billi. He is now enjoying his retirement with his beloved wife.
Rita Wilson & Tom Hanks – 31 years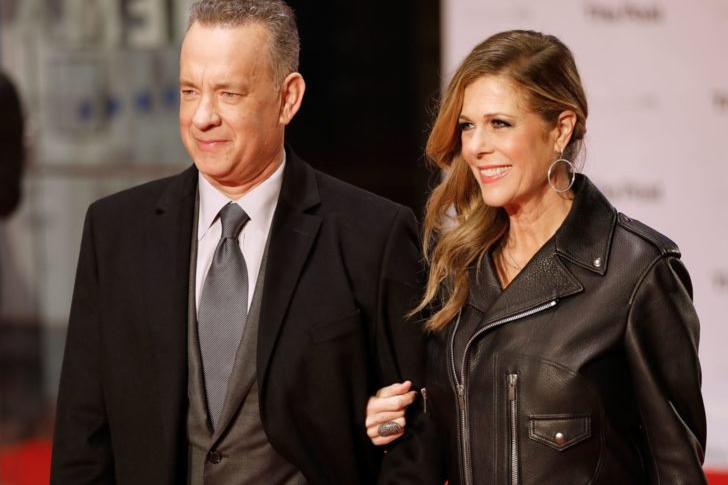 A happy marriage in Hollywood is hard to come by, not to mention that there has been a rock solid for more than three decades. Rita and Tom have been married for over 30 years now. The first acquaintance of Tom Hanks and his wife Rita Wilson is common in Hollywood. It all started a year after Tom finalized his divorce with ex-spouse Samantha Lewes. The Forest Gump star and Rita first worked together in the set of Volunteers in 1985. He immediately took Rita as his wife.
Their marriage was not always smooth sailing at the beginning.In real life, marriage will face many problems. But we both know that, no matter what, we will be with each other and we will solve it. " Hanks got his star in 1992. He showed his loving support by cheering Rita on when she finally got her first Hollywood Walk of Fame star in March 2019. He gave credit to her wife's accomplishments in both the music and acting industry, showing everyone how supportively strong their relationship can be.
Bruce Springsteen & Patti Scialfa – 28 years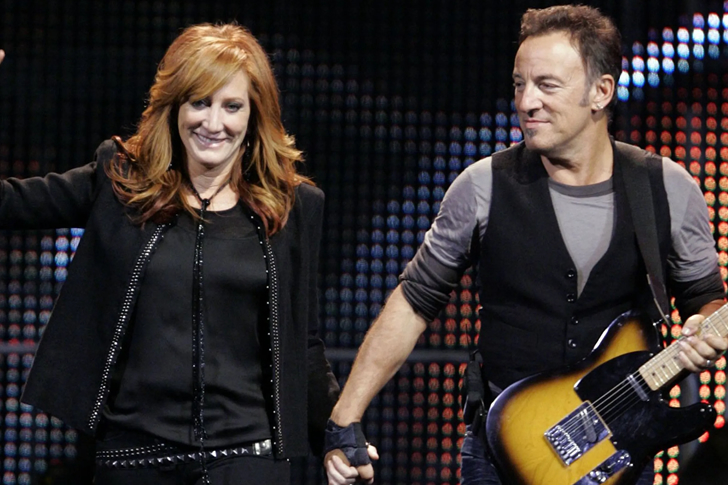 Bruce and Patti met in the '80s. At that time the musician was married , and Patti was the the band's back-up singer. Nevertheless, they was in the same social circle when they were young.The Rolling Stones reported that the two actually grew up only 10 miles apart.According to "Country Life", Scialfa knew Springsteen's band members before actually meeting The Boss.
They finally hitting the road together in the early '80s for a tour that would live on today as the E Street Band's best live shows ever. In 1988, Bruce's lawyer was finally able to finalize his divorce. Bruce and Patti then announced their relationship to the public and got married in 1991. They have three children together. Patti continued to support him through the ups and downs of their marriage. It's remarkable how these two have stood strong together in the music industry. Even up to now, they are as strong as ever. Earlier this June 2019, Bruce released his latest album, Western Stars.
Ozzy & Sharon Osbourne – 37 years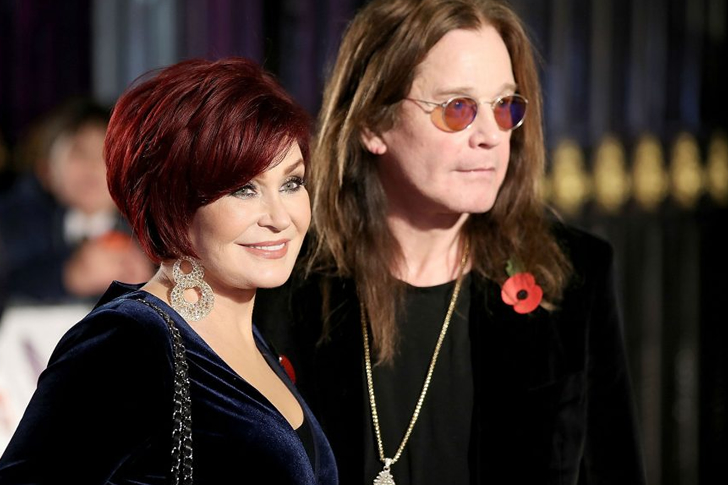 Sharon first met Black Sabbath's Ozzy Osbourne when she was 18 years old. She then replaced her father as the band's lead manager. The couple eventually got married in 1982. Since then, Sharon has been there to support Ozzy from a series of past addictions. It was a fierce battle that the pair went through together, along with Sharon's fight with colon cancer and a double mastectomy.
Ozzy had an affair in 2016 with celebrity hairstylist Michelle Pugh. But with years of investments in the relationship, the couple's love overcame. They got back together, proving that nothing can separate you when you love each other too much. 71-year-old Ozzy told ITV's Good Morning Britain that he"sometimes be a bad boy"and when discussing his past misconduct in a joint interview with his wife, he scared that he would lose the Sharon.
Sissy Spacek & Jack Fisk – 45 Years
Sissy Spacek and Jack Fisk may be one of the too many perfect matches in Hollywood. Sissy is an award-winning actress, best known for the movies Coal Miner's Daughter, In the Bedroom, and Crimes of the Heart. Jack, on the other hand, is a known production designer and director. He is known for his collaborations with Terrence Malick and designing all of his eight movies, like Badlands, Days of Heaven, The Thin Red Line, and The Tree of Life, among others.
The two got married in 1974 and have been together for 45 years. According to reports, Spacek and Fisk met each other in the production of Badlands. He also worked behind the scenes of her other movies, like Violets are Blue and Raggedy Man. Despite being in their senior years, Spacek and Fisk continuously work until today, so they are absolutely far from bankruptcy. Their love life is ordinary and secretive. The couple continued to collaborate on another seven films. They have been married for 43 years and have two daughter.
Danny Devito & Rhea Perlman – 48 years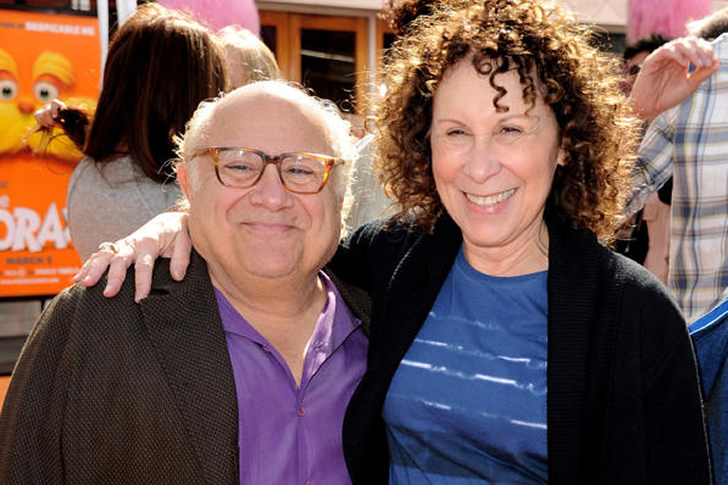 Danny and Rhea's first met was during a Broadway show. After talking to each other and discovering their two interesting personalities, in 1971, two weeks after the scene where they met, they decided to live together. Popularly known as the Penguin in Batman Returns, Danny Devito, met his wife Rhea in 1971. Two weeks after, they decided to live together. But the couple took their time before saying "I do." They got married after a decade of living together.
The two have been married for more than thirty years. However, they have chosen to live separately but are not divorced. No lawyer necessary. When asked by People, Rhea Perlman, a Hollywood personality herself, said that they remain close and see each other from time to time. Despite their choice of living separately, there's still love.
Meryl Streep & Don Gummer – 41 years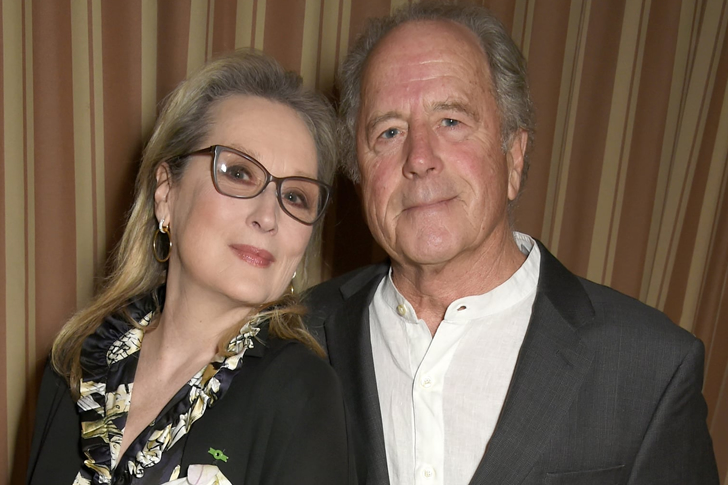 John Cazale, Meryl Streep's partner, died in 1978. The same year Meryl met and married Don Gummer. Gummer was born on December 12, 1946 in Louisville, Kentucky. He and Streep both studied at Yale University, where Gummer received a bachelor of arts and a master of arts degree, and she received a master of fine arts in 1975. Meryl Streep stated that the secret of a happy marriage is willingness to yield and kindness, and even willingness to"shut up occasionally".
They were blessed with a daughter, Grace Gummer, who also, like her mom, has made TV appearances such as an FBI agent in Mr. Robot. Meryl mentioned Don in her speech at the 2012 Academy Awards where she won Best Actress for Julie & Julia. She expressed her gratitude and told everyone how much she appreciated Don for giving her everything she values in life. Her degree of being grateful for Don's presence in her life is beyond words.
William Shatner & Elizabeth Anderson Martin – 18 years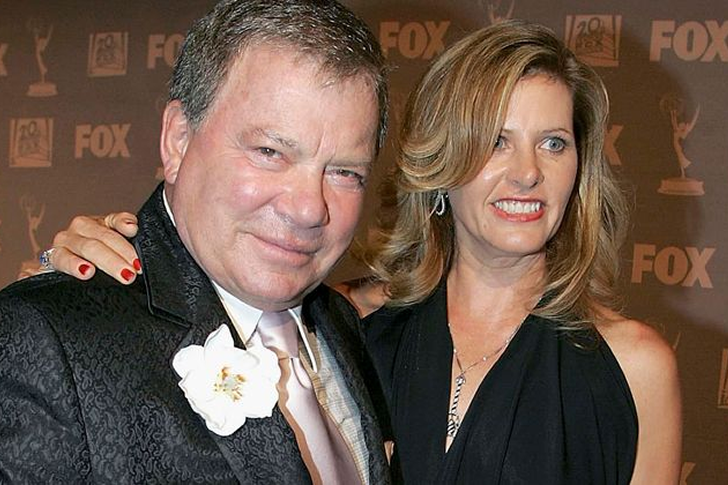 William Shatner and Elizabeth Anderson Martin met in 2000. At that time Shatner's third wife unfortunately died at the age of 69. After a year of dating, William and Elizabeth got married in 2001. He was 70 and she was 40 then. The Star Trek star, who has taken credit for playing Captain James T. Kirk was married three times before.
Aside from acting, William released an album wherein Elizabeth co-wrote a song entitled "Together." William's Has Been album was released in 2004. Apart from sharing an album, they also share a similar experience — they both lost a spouse to death. They're also horse trainers. Aside from their shared grief and loving horses, their companionship has kept them strong together all these years. They also run a charity show together called "Hollywood Charity Horse Show," designed to help children in need.
Sarah Jessica Parker & Matthew Broderick – 22 years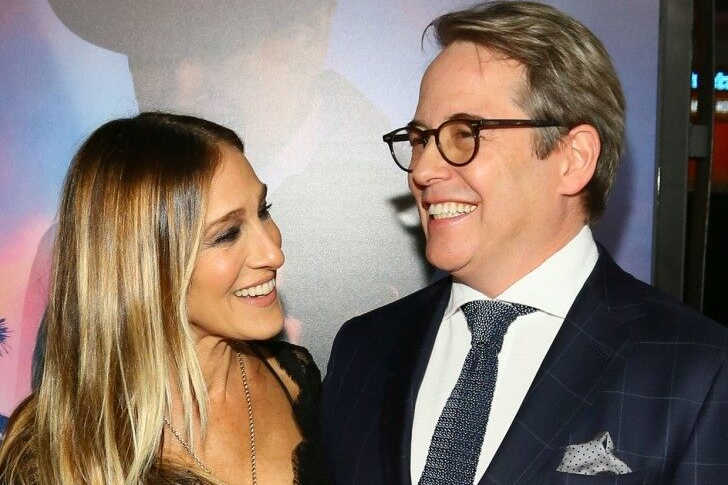 We fell in love with Sarah Jessica Parker in Sex in the City when she played our favorite Carrie Bradshaw. We watched her on-screen dating but in real life, a juicy love story was also brewing behind the scenes. Sarah and Matthew's romance continues to this day as the couple takes credit for being happily married for over two decades now.They got married in 1997 and surprised their friends and family.
Sarah Jessica Parker and Matthew Broderick celebrated their 22nd wedding anniversary on May 19. They dated for six years before they tied the knot. There was news of the two fighting in May 2019, a day before their 22nd anniversary but Sarah J. ruled out the statement on her Instagram saying it wasn't true. Although they tend to keep most of their relationships private, Matthew did share some marriage situation in 2014. "We really are friends beyond everything and we talk a lot. She is really interesting and always make me laugh."
Victoria & David Beckham – 20 Years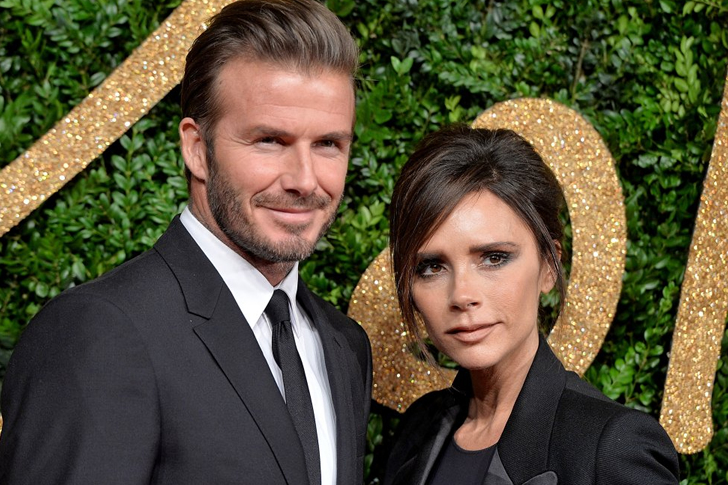 Victoria Beckham and David Beckham are the ultimate power couple in Hollywood. Their popularity even increased when they tied the knot. With their beauty and glamour, you can tell that they are the perfect match. Victoria made a name as a member of the '90s famed girl group Spice Girls, famously known as Posh Spice. Now, she is a known style icon and fashion designer. Beckham, on the other hand, is a soccer superstar until today, despite his retirement.
They are blessed with four beautiful children, who may follow in their footsteps. Their eldest child, Brooklyn, is now making a name as a model. As early as now, the couple should have taught their kids about money management to secure their future. Unfortunately, in 2004, the couple's rock-solid marriage was notorious for David's extramarital affair with Rebecca (Madrid assistant). However, the couple had a difficult time and became stronger and happier when they came back.
Jill St. John & Robert Wagner – 37 Years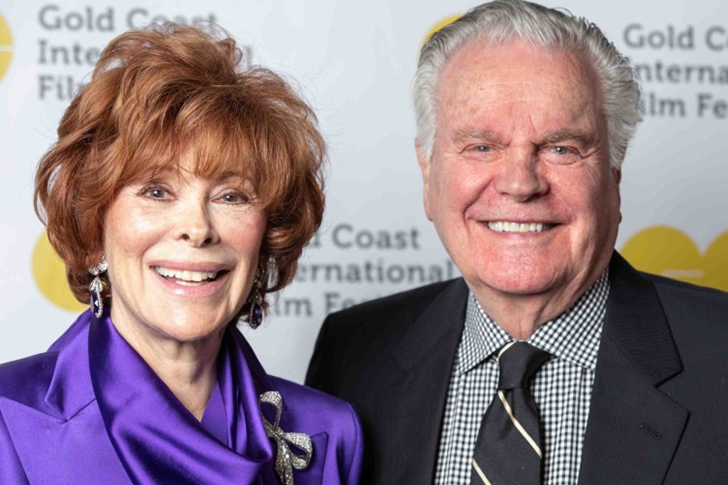 Jill St. John and Robert Wagner for the first time in 1959, when the two were signed players for 20th Century Fox, and they continued to cooperate in Hollywood. they appeared together in many movies, including "Ban", "How I Spend Summer Vacation" and "Around the World in 80 Days." In 2014, they appeared as Santa Claus and Mrs. Claus in the TV movie "North Pole".
Jill St. John had sought the help of her divorce lawyers thrice before she finally settled down with Robert Wagner in 1990. The two tied the knot in the said year, although they started dating in 1982. They have been together for 37 years. At 79-years-old, John is already retired from acting. She is known for playing the role of a Bond girl, Tiffany Case, in Diamonds are Forever. Wagner, on the other hand, remains active in the industry at the age of 89. He is still seen on the long-running television series, NCIS, as Anthony DiNozzo Sr. which is now on its 17th season.
Julia Louis-Dreyfus & Brad Hall – 32 years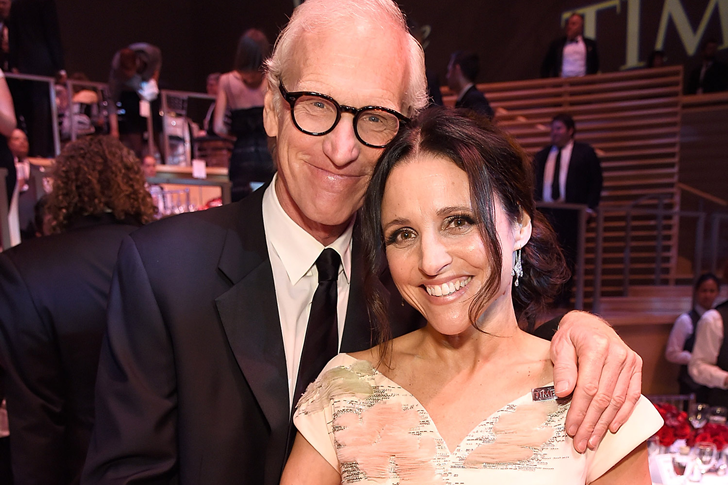 It was at Northwestern University where Julia and Brad first met. During the '80s, Brad was producing a theatre production that Julia just happened to be auditioning in. After a few years of dating, they got married in 1987.The 90s was a fruitful decade for this couple. Hall directed the film "Bye Bye, Love" (1995) starring Randy Quaid and Paul Reiser, and wrote for many TV series including Frasie, while Louis-Dreyfus starred in "Senfield", co-created by former SNL writer Larry David, and won an Emmy and Golden Globe.
In 1992, they welcomed their first born and their second son in 1997.In a 2013 interview with Craig Fergusion, Julia shared that at that time she knew Brad was her match. They now have two sons, Henry and Charlie. You got to give Brad credit for being the supportive husband that he is. Julia had breast cancer in 2017. He stayed by her side and was always there to support her all the way.
Kevin Costner & Christine Baumgartner – 19 years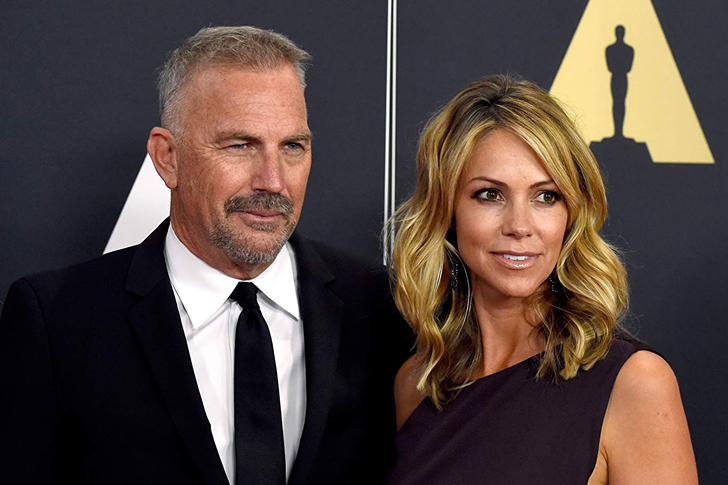 The talented Hollywood actor, Kevin Costner, is best known for his amazing performances in the movies The Untouchables, Dances With Wolves, and Hatfields & McCoys. He first met Christine Baumgartner in the '80s when he was still married to Cindy Silvia. He started dating the model and handbag designer in 1998. Their relationship was made official in 2000. In 2002, the couple encountered problems in their relationship. He said: "Fear prevents me from marry with Christine. Because she wants a child, but I am worried that I cannot be a father."
But in an interview, Christine said: "I will wait for you, although it will take a long time. When you feel better, come back to me. I did it." In the end, both of them mended their ways. After years of dating, the couple finally got married in 2004. They now have three children together. Kevin's investments in acting pay for his family's comfortable lifestyle. He is set to appear in another movie in 2020 for the upcoming Let Him Go.
Alan Alda & Arlene Alda – 62 years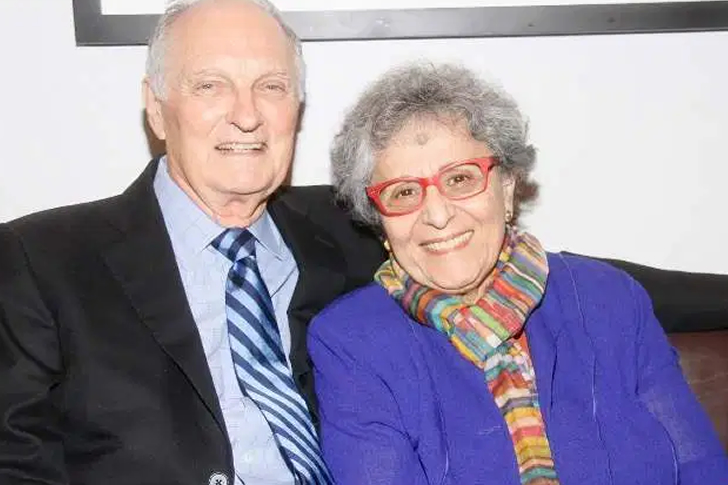 Most famous for his outstanding performance in the TV show M*A*S*H, Alan Alda, also takes credit for his roles in Crimes and Misdemeanors, The Aviator, and Scientific American Frontiers. The award-winning actor first met Arlene in college and got married in 1957.The couple has three beautiful daughters together. Two of which became actors as well. Alan is still acting up to this day. He made a recent appearance in shows The Good Fight, and Marriage Story. He is also set to make an appearance in the upcoming documentary, Alan Pakula: Going for Truth.
Alan Alda once described how he met his wife on the "Today Show" in April 2015. He said: "The hostess made a rum cake that night and she put it in the refrigerator to cool. The refrigerator was shocked and the cake fell from the refrigerator and hit the floor. I and Arlene were the only two who goes in with a spoon and eats it off the floor. That's what you know. When two people eat cake on the floor, it is for a life."
Tom Ford & Richard Buckley – 33 years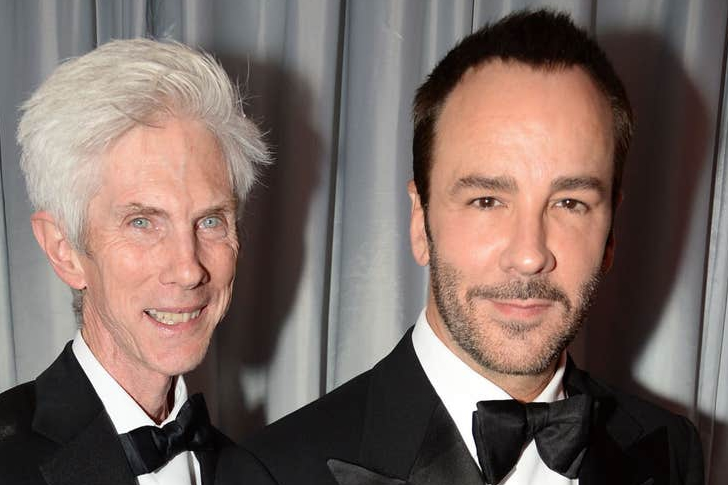 Three decades ago, fashion designer Tom Ford met journalist, Richard Buckley. They fell in love in 1986 at a mutual friend's Fashion Show on New Year's Eve. At that romantic flooring of the runway, it was love at first sight, said Ford on The Jess Cagle Interview.
It all started in 1986, when Ford worked for Cathy Hardwick and Buckley was the fashion editor of the newspaper in the industry. Ford stopped to pick up some clothes and he and Barkley took the elevator to the fashion cabinet. Ford writes: Buckley was adorable, and try to be charming. I decided to marry him in that elevator." The couple is now in their 33rd year of being together and counting. They share a son, six-year-old Alexander John Buckley Ford. What's their secret? The people from Vogue were dying to know, so Tom shared it with them, saying that it was their great respect for one another that kept their love strong through all these years.
Steven Spielberg & Kate Capshaw – 28 years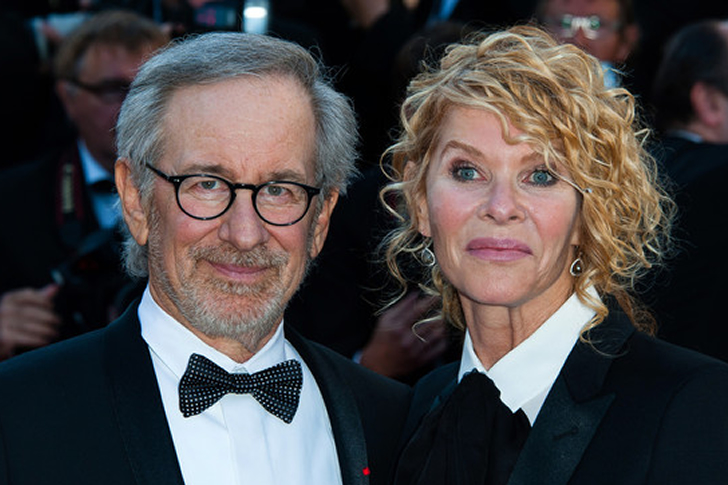 It all began in 1984 when Steven was filming the movie Indiana Jones and the Temple of Doom. This was when the director first laid eyes on Kate. He was immediately taken by her. She was given the lead role. Steven, however, was married at the time. After finalizing Steven's divorce, the two got married in 1991. They were so in love to the degree that they now have seven children together. As a term of endearment, Steven lovingly calls Kate, his "leading lady." He is currently working on West Side Story, an upcoming film that he both directs and produces.
He once told IndieWire: "The most beautiful thing in the movie (Indiana Jones and Temple of Doom) is my future wife. I met my leading lady Kate. My leading lady is still my mistress." He never stopped letting the world know how he proud of kate. In 2018, when the host of the Oscars asked him what he does, he said: "I am Kate Capshaw's husband."
George & Norma Strait – 48 years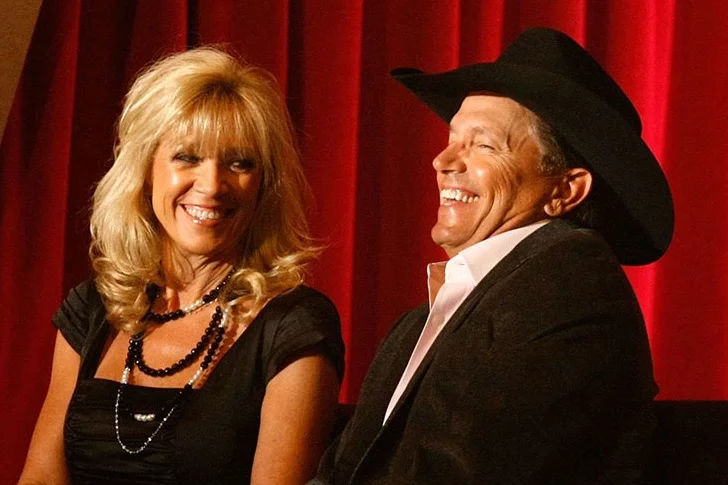 George and Norma have known each other since they were young. The country couple grew up in the same town. Strait and Norma attended the same high school in Pearlsall, Texas, southwest of San Antonio. When talking to the national radio station Bull 100.3, Strait called his wife "the first girl I love."Like most teenagers, they dated on and off, until they eloped in 1971. A year later, they had their first daughter, Jenifer. They then had a son named Bubba in 1982.
Tragically, Jenifer died in a car accident at the age of 13. Strait never publicly announced how the accident affected his family, and in the following years, he rarely gave interviews.Years later, the Straits decided to honor Jenifer's memories by setting up a foundation. Now, George and Norma are grandparents to 6-year-old Harvey. Meanwhile, George takes credit for his latest album, "Honky Tonky Time Machine" which was released in March 2019.
Michael Douglas & Catherine Zeta-Jones – 19 years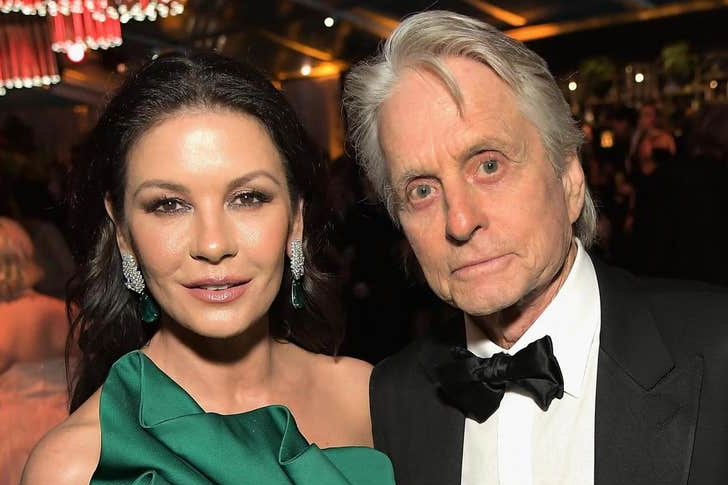 Michael Douglas and Catherine Zeta-Jones have been happily married for 19 years and counting. You have to give the Douglases family credit. What's their secret to keeping long-lasting marriages? Michael takes after his father who similarly has shared a long-lasting marriage with his mom too.They first met at the Deauville Film Festival. Two of their mutual friends, Danny DeVito was the one who introduced Catherine and Michael at the Deauville Film Festival in France in 1998.
On New Year's Eve, in 1999, Michael proposed to Catherine Zeta-Jones and a month later announced that the actress was pregnant. The two actually share the same birthday despite Michael being 25 years older. Ever since, they have been supporting each other through different battles, such as Catherine's fight with depression and bipolar disorder, as well as Michael's illness.
Ellen DeGeneres & Portia de Rossi – 15 years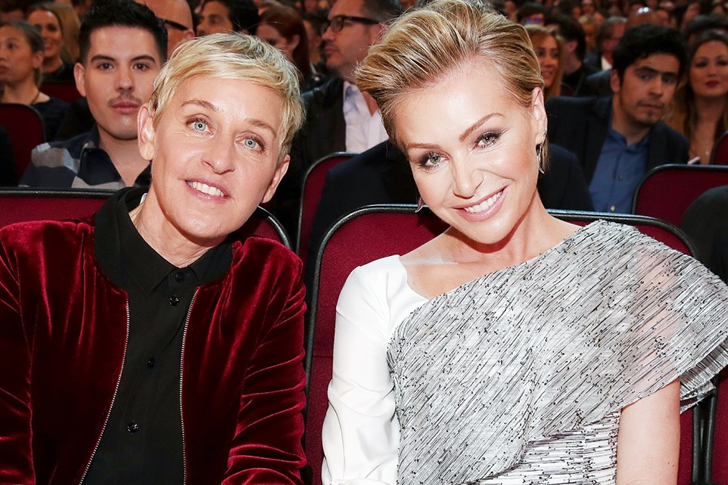 Ellen is the biggest name on TV. She is everyone's beloved TV Host! She has been with her wife Portia, since 2004. They got married by 2008 with only 20 people in attendance. Would you believe that the wedding took place years before US gay marriage was legalized?The first time DeGeneres and de Rossi socially, both of them felt a connection. In their first interview as a married couple, De Rossi revealed to Oprah Winfrey it was actually love at first sight for her.
"When I watched her for the first time,I know Alan is that person. But it took me three years to really tell her how I felt about her, because I was on Ally McBeal and I was not ready to living as an openly gay person. Similar to other celebrity couples, Ellen and Portia have had their run of rumors from the media. When you're a celebrity you got to give the media some credit for being creative with their rumors and gossip. From separation to false pregnancies, the couple has gotten used to it and ignored it.
Patrick Stewart & Sunny Ozell – 11 years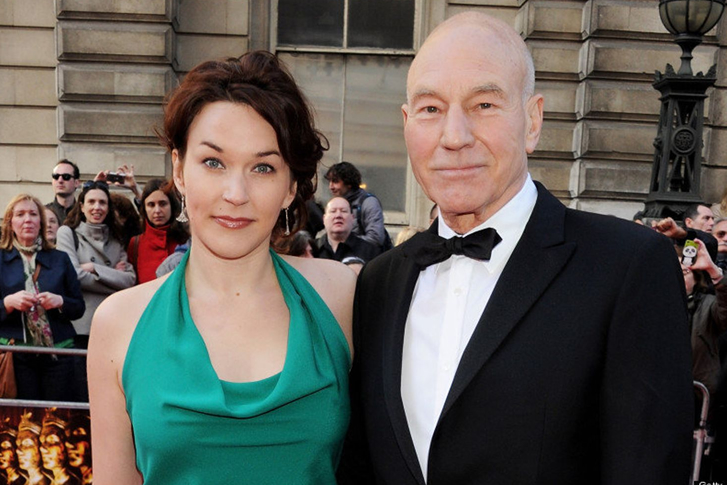 The amazing actor, Patrick Stewart, is widely known for his roles in the X-men and Star Trek franchises. Before meeting the singer Sunny Ozell, Patrick was married and divorced twice already. Despite his sad experiences in his previous relationships, Patrick and Sunny have managed to stay together for 11 years now. Patrick Stewart met Sunny Ozell in a restaurant in Brooklyn in 2008. Ozell is a waitress, she immediately caught his attention. They kept meeting week after week, finally formalizing their relationship. However, huge age gap between the two quickly attract public's attention, as Sunny is 40 years old while Patrick is 79 years old.
They don't have any children together yet, but Patrick already had two kids from his former partner Sheila Falconer. They share the same mindset as they are both atheists. Patrick will continue to take credit for his starring role in the upcoming TV series Star Trek: Picard in 2020.
Michelle Pfeiffer & David E. Kelley – 25 years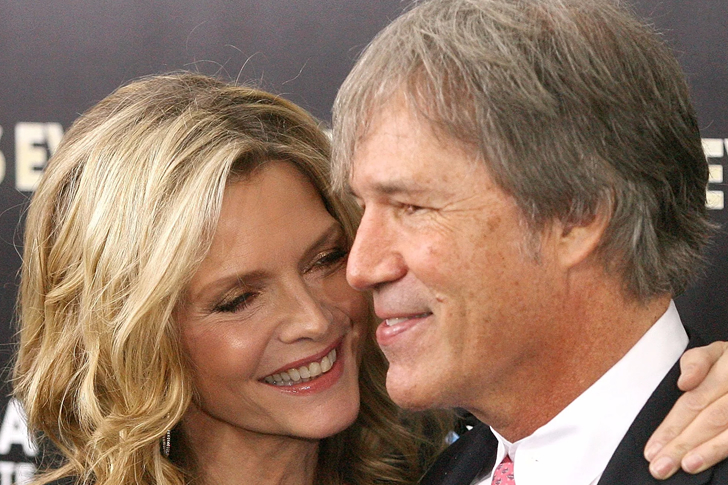 David takes credit as a writer for the TV show Big Little Lies, and Michelle, an award-winning actress. In the small world of show business, it was only a matter of time when these two crossed paths. Both successful in their respective fields, the couple met in 1993 on a blind date. Later that year, they got married.
On the same year, Michelle also adopted a baby girl, Claudia Rose Pfeiffer. David welcomed Claudia with open arms. They were blessed with another child, John Henry, the couple's biological son. Michelle is set to appear in Disney's Maleficent: Mistress of Evil. In an interview in 2012, Pfeiffer disclosed her long-term love for Kelley, she said that she was "really lucky" and never took his love for granted. As for the reason why she loves Kelley so much, Pfeiffer said that she has never seen someone more honest than Kelley amd really respects him.
Bono & Alison Hewson – 37 years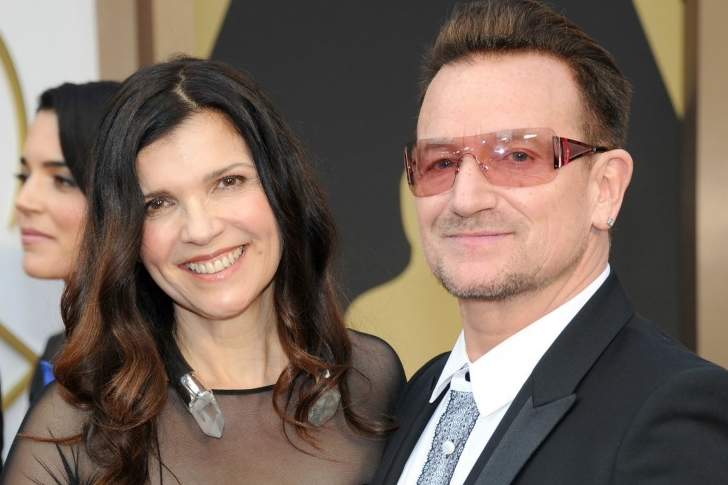 Famous for being the vocalist of the band, U2, Bono is also notably known for his investments in international charity work. He met activist, Alison Hewson back in Ireland when they were in their teenage years and got married in 1982. They have four children together. Red carpet events take credit for helping the pair get closer.
He emphasized how important it was for them to share and support each other's success. Being together for 37 years is great for the two as they continue to keep the ball rolling. U2 continues The Joshua TreeTour 2019 in Asia, Australia, and New Zealand. Alison once told Manchester Evening News the secret of their marriage is they liked each other, talked to each other, and were passionate about their work. She said: "We allow each other to pursue goals, despite different in sometimes."
Samuel L. Jackson & LaTanya Richardson – 39 Years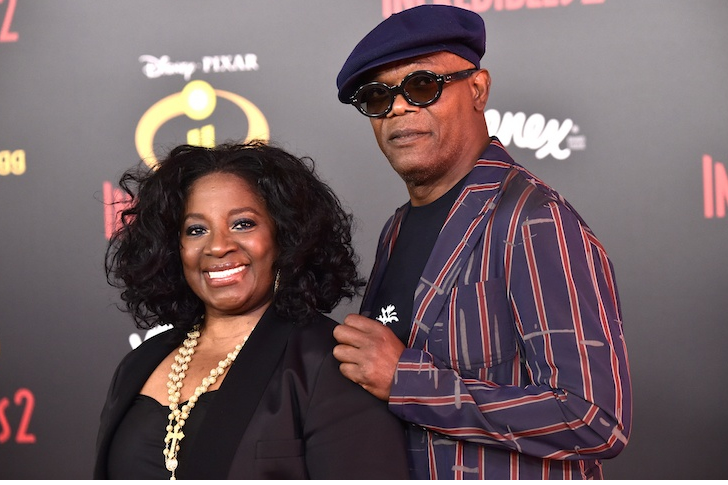 Samuel L. Jackson is one of the biggest names in Hollywood. His fame continuously rises, especially when he joined the Marvel Cinematic Universe, playing the role of Nick Fury. In the midst of his popularity in 1980, he married fellow actress, LaTanya Richardson. At the time, she was already appearing in off-Broadway and played supporting roles in television and films. She reportedly met Samuel in college and discovered that he was "flamboyant, self-engaged and emotionally detached." More importantly, she was able to see below the surface and found potential within him.
In their 39 years of marriage, they are blessed with one kid, Zoe. She is now all grown up and may have learned about investment planning from her parents.Latanya said: "The secret of our successful marriage I think is that we still love each other, and understand the bond between us."
Bruce Willis & Emma Heming – 10 Years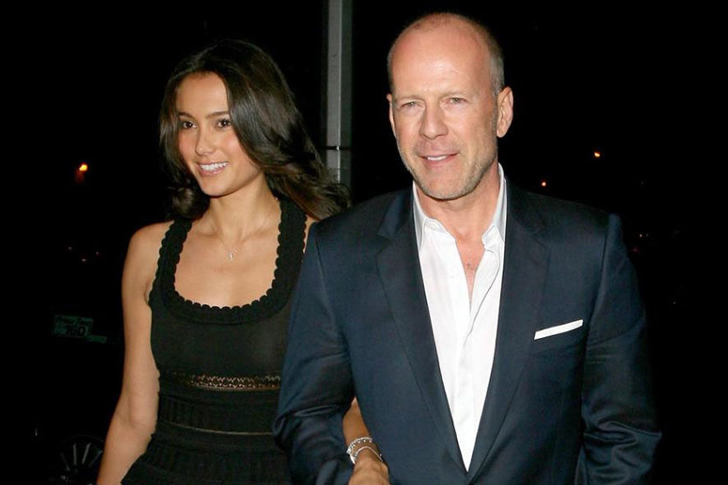 After his divorce from Demi Moore in 2000, Bruce Willis once again got married to Emma Heming in 2009.After a long time divorce with Demi Moore, Bruce no longer believe in love. In fact, he believe be alone is better than in a relationship. Until he met Emma, at that moment, he realized that he was in pain before.
After 10 years, the two remain in love with each other. The two proved their love to everyone when they got married for a couple of times. They first had a destination wedding in Turks and Caicos which was followed by a civil ceremony less than a week later. They are blessed with two kids, Evelyn Penn and Mabel Ray Willis. Willis also has three children from his previous relationship with Moore. With a lot under his name and huge net worth, Bruce surely knows the proper way of money management.
Steve Carell & Nancy Walls – 24 years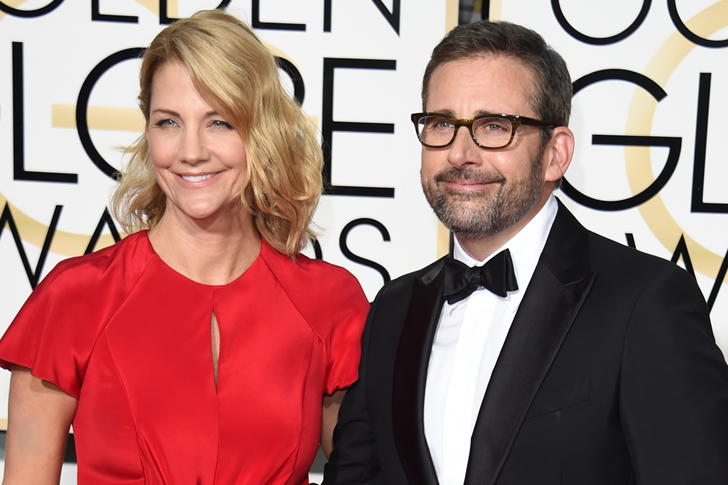 Steve and Nancy's great love story started in Chicago. She was taking improv classes that Steve was facilitating. They became friends and started signaling each other with signs of affection because they both were too nervous about stepping up and asking each other out. You got to give Steve credit when he finally decided to make the first move. In 1995, they finally got married.They live in California now with their two kids. They continue to work together on various projects.
Nancy even made guest appearances in The Office. He's currently working on a web series, The Morning Show.Nancy boasted of her husband's talent without hesitation. At the 2015 Oscars, she told the ABC Entertainment reporter: "I think he played a very good role in "The Hunter". Steve was nominated for best actor in a movie, was obviously moved, he said "To be honest, it means everything to me. I started crying before I entered the house."
Sam Elliott & Katharine Ross – 35 Years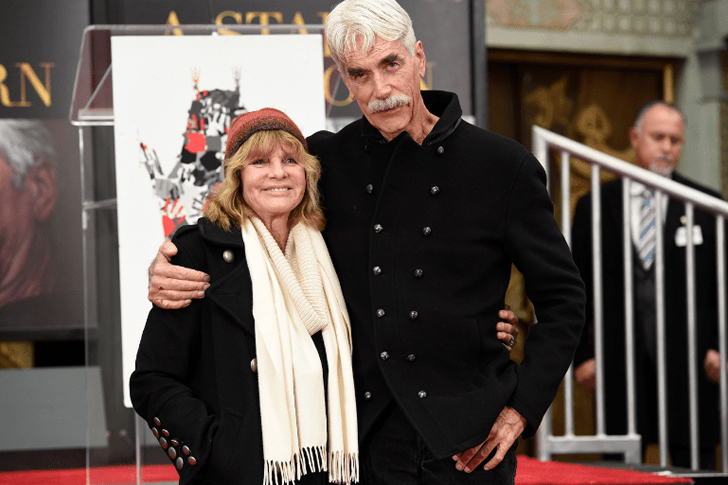 Sam Elliott has been in the entertainment world since the late 1960s. The 75-year-old star has made a name for himself through his lean physique and signature mustache. He is also known for his deep and resonant voice. His Western accent helped him to land cowboy and rancher roles at the time. Ross and Elliott met during the filming of the horror film "London Legacy", where they played a couple who were a group of frightened in a creepy English manor guests frightened in a creepy English manor. "
In 1978, he started dating fellow actress Katharine Ross. After six years, they decided to tie the knot. Sam and Katharine have been married for 35 years now. The two remain active in the business, giving them no worries to pay for their mortgages. They are blessed with a child, Cleo Rose Elliott, who, unlike her parents, makes a name in the music scene.
Sacha Baron Cohen & Isla Fisher – 17 years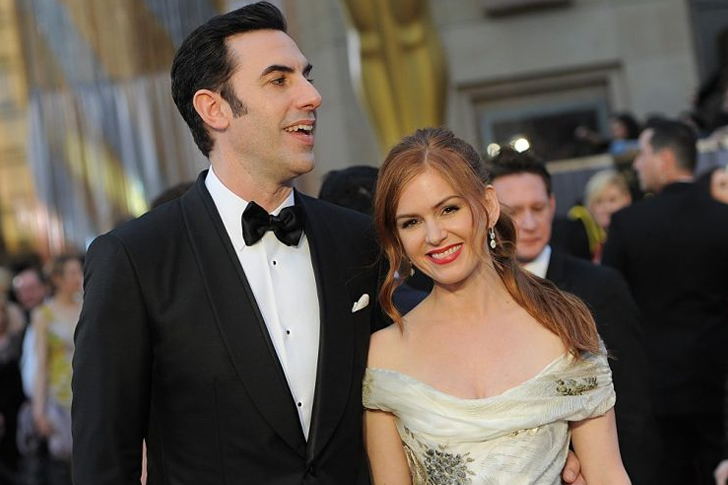 Known for his over-the-top acting, Sacha Baron Cohen is actually like your average guy when he's at home with his wife, actress Isla Fisher. They first met in 2002 at a party in Sydney and then started dating after that. Two years later, they announced their engagement in 2004 and eventually got married in 2010. Today, they have three children. Aside from being actors, these two are also active philanthropists. They donated $500,000 for the vaccination of Syrian children and refugees. Instead of making their own investments, they chose to help those in need. Isla currently stars in The Beach Bum, and Sacha is to star in the upcoming, The Spy series.
Although, just like every celebrity couple out there, Sacha and Isla have been in the center of rumors and gossip, too – sometimes false ones. Just recently there was talk that Isla was not speaking to Sacha ever again just because of a Borat joke. It is actually a cute joke, and once again, they proved their love is stronger than being affected by some pessimism surrounding them.
Rachel Zoe & Rodger Berman – 21 years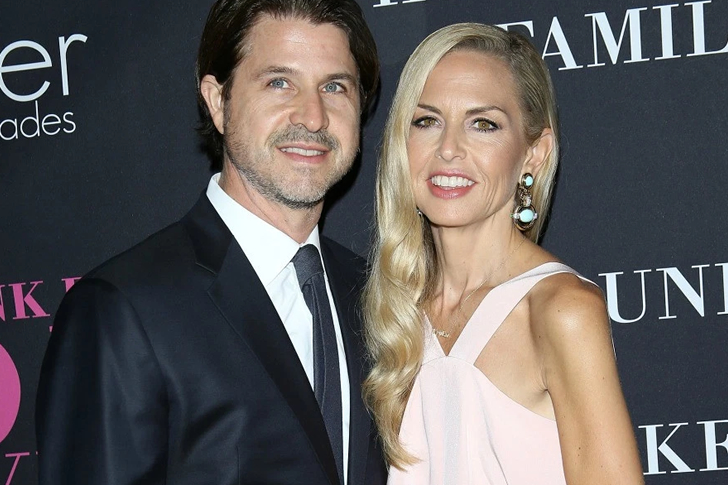 The fashion designer married Rodger Berman in 1998 after a few years of dating. The couple is so sweet together. It also shows in their social media how in love they are with one another even after 21 years of being in a relationship. Rachel's investments in the fashion industry are massive. She built an empire with her own clothing line. She also had her own reality TV show and a free daily newspaper, The Zoe Report. Until now, Rodger continues to support her and stands as her pillar of strength.
It's great that he has got her back, especially when Rachel is being bashed regarding her weight and body type. On one episode of her reality show, she was called out by a designer telling her that she is too skinny to put on a sophisticated dress for a Paris event. If you watch it, you'll see that Rodger looks genuinely concerned about his wife's reaction to the comment.
John Travolta & Kelly Preston – 28 years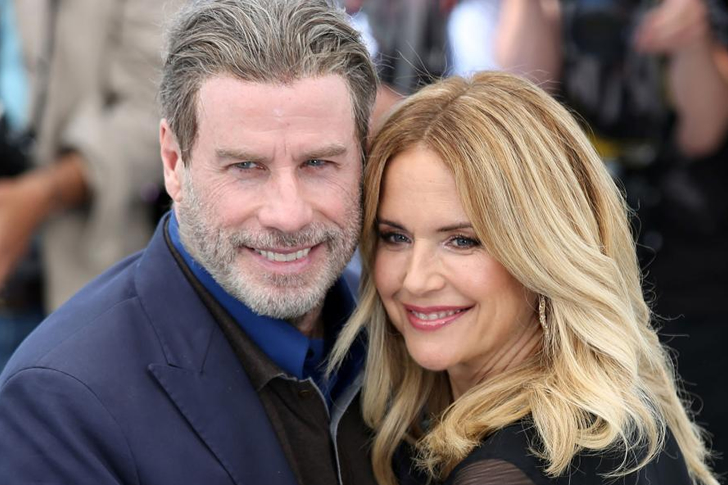 John Travolta was the ultimate heartthrob during the '70s and even up to the '80s. However, only one woman was victorious. In 1991, John and Kelly Preston finally tied the knot. They had a son, Jett, who unfortunately passed away from a seizure back in 2009. With the death of their firstborn son, it was a difficult time of grieving for the couple. They had two more children who became their strength during that tough time. John gives credit to marriage counseling, as it greatly helped them through their struggles.
It is hard enough for a famous couple to last a decade but these two were able to celebrate their silver wedding anniversary, which is twenty-five years. Unfortunately, Kelly Preston passed away earlier this year. It was a dark moment for her husband, family, and fans. Currently, John remains active in practicing Scientology alongside fellow big celebrities Tom Cruise, Kirsty Alley, and more.
Dolly Parton & Carl Thomas Dean – 53 years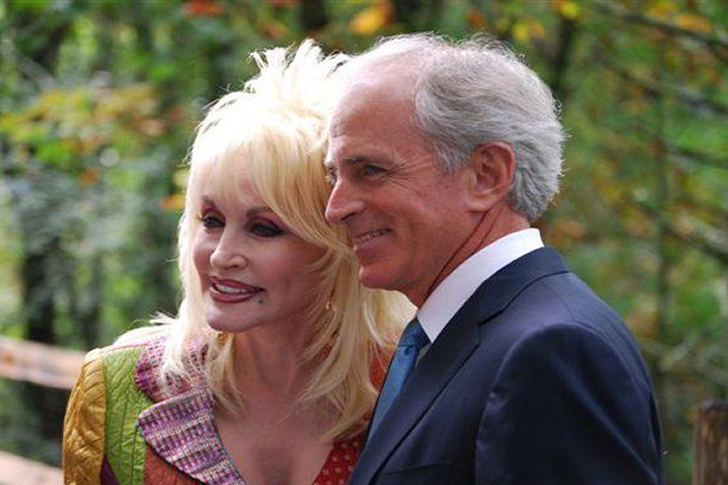 Dolly Parton started her music career in the '60s. She married Carl Thomas Dean in 1966. With her talent and all the love and support from him, she finally reached the top charts in the '70s. Carl is now a retired businessman. He used to have investments in the asphalt road-paving business.
On the other hand, Dolly is still active in the music scene. She is confirmed to star in the new web series Dolly Parton's Heartstrings, which will premiere sometime this year. She was also recently inducted into the East Tennessee Writers Hall of Fame. No wonder she is dubbed by many as the queen of country music. She had been an inspiration to many, with her huge hits back then up to the more recent years. For work, she used to always be partnered with fellow country singer Kenny Rogers and together they made a good team. Of course, no one can still replace her real-life partner.
Ted Danson & Mary Steenburgen – 24 years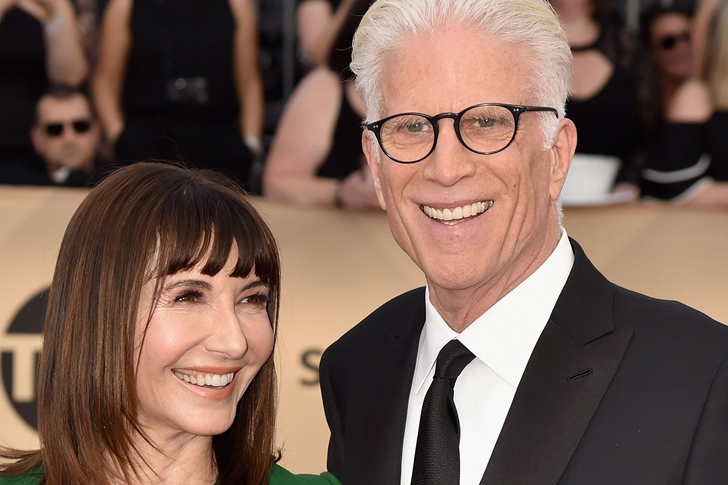 One of the best Hollywood love stories that everyone remembers is that of Ted Danson and Mary Steenburgen. They first met in 1993 on the set of Pontiac Moon. Mary was a fan of Ted. She admitted, later on, that she used to watch him all the time on the show Cheers, which got her through tough times during her father's struggle with health issues.
The two were already in their late 40s when they got married in 1995. They continue to live a happy married life together. Ted currently takes credit for starring in the Netflix series, The Good Place, and Mary has had a busy couple of years starring alongside a star-studded cast in Book Club and recently a Hulu Christmas movie starring Kristen Stewart. Aside from his work as an actor, Ted has an undying interest in environmentalism and is active in political matters, too. Former POTUS Bill Clinton is a great friend of Ted's, and the couple even attended his wedding.
Mark Consuelos & Kelly Ripa – 23 years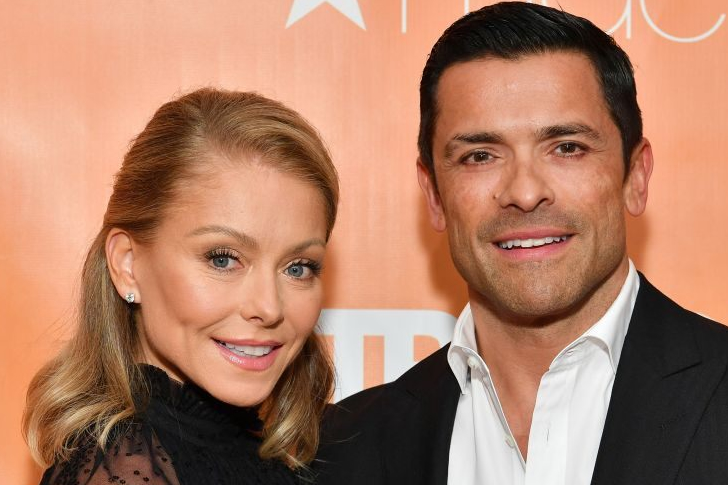 Kelly and Mark first met on the set of All My Children. They fell in love during the time they were working together on the show. However, they split up, but fortunately, the couple was able to get back together. They even eloped back then, and now, they have three children.
They continue to do well in love and their careers. They shared a throwback photo of their honeymoon in 1996, and the netizens found it adorable. Kelly is currently one of the best-paid co-hosts on TV in Live with Kelly and Ryan. Mark continues to star in Riverdale. For their investments, they have a multi-million dollar townhouse in NYC in which Kelly shared on social media a mesmerizing shot of their dining area. They constantly brag about each other and appreciate each other on social media and in interviews. Mark even expressed in one of his posts how much his wife's achievements and career dazzles him.
Angela Bassett & Courtney B. Vance – 25 years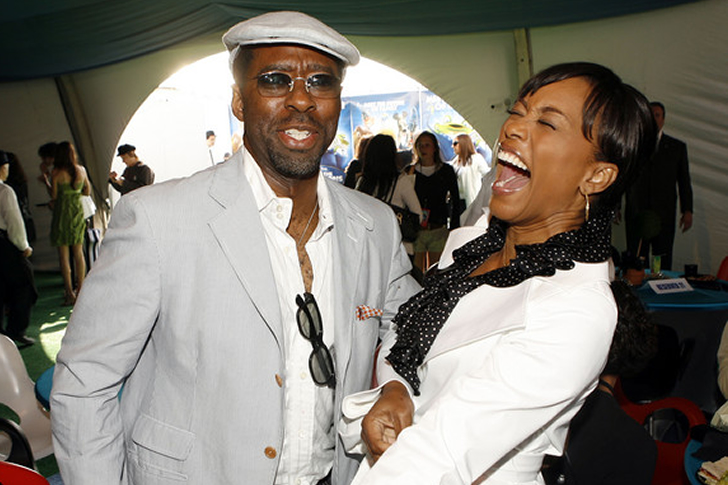 The Hollywood power couple first met in college at Yale School of Drama. Angela Bassett and Courtney B. Vance did not start dating until 14 years later. They crossed paths again and became a couple in 1994. The actor got on one knee and popped out a ring. After three years of dating, they got married in 1997. They now have two beautiful children! They are proud parents to fraternal twins, Bronwyn Golden and Slater Josia, who were carried by a surrogate. According to Angela, the secret to a happy, long, and successful marriage is by marrying the right person. They once admitted to the public eye that their attraction wasn't immediate but it developed quickly.
Courtney recently appeared in the film Uncorked (2019) while Angela takes credit for making an appearance in Avengers: Endgame. The actress was once nominated for an Academy Award and has won a Golden Globe. She is also an active ambassador for UNICEF and constantly visits foster homes for children with diabetes.
Wolf Blitzer & Lynn Greenfield – 46 years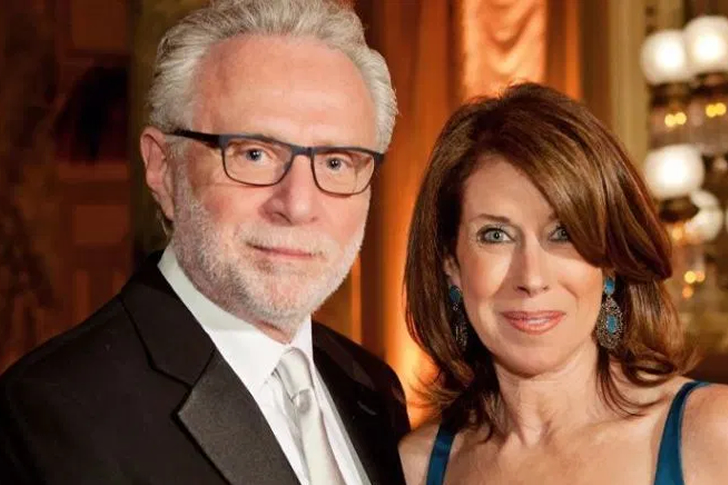 Wolf Blitzer, the host of CNN's The Situation Room, married Lynn Greenfield in 1973. The German-American political journalist and his wife have been married for over 40 years. In 1981, they were blessed with a daughter named Ilana Blitzer Gendelman. The couple lives a quiet life in Bethesda, Maryland. However, it was rumored that the two were going through a rough patch back in 2015. We're glad that they didn't need to hire lawyers. Wolf took a stand and emphasized that they were too old for that.
Currently, Wolf still works with CNN as a political anchor. He is fluent in Hebrew, so he had written a few articles in that language published in newspapers. This earned him multiple awards in journalism. He also appeared in an episode of Celebrity Jeopardy in 2009 and has made several guest appearances including his cameo on the hit Netflix show House of Cards. On the other hand, Lynn is a personal shopper in Chevy Chase for the store Saks Fifth Avenue Store.
Keith Richards & Patti Hansen – 39 years
Keith Richards was an international rockstar and guitarist of the band Rolling Stones when he first met Patti Hansen. She was a famous model at the time celebrating her 23rd birthday at Studio 24. With Mick Jagger as their witness, they got married in 1983 at Los Cabos, Mexico. They now have two children together. In spite of his busy schedule and fame, he remains committed to his wife and family. Their investments include a beautiful house in the Caribbean, where they spend most of their time together. Keith and Patti would also usually go to their cabin during the summer or holidays.
They would always find quality bonding time. Music is their common ground. They play music, day and night, at the house of Richards. They love to play songs from Everly Brothers and AC/DC, letting themselves rock to them and run wild. They now have grandkids and devoted most of their time to them.
Tim McGraw & Faith Hill – 23 years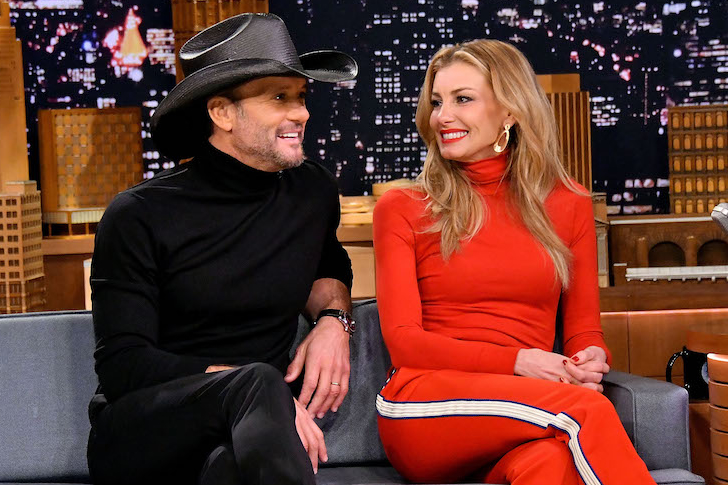 One of the best couples in the country music industry, Tim and Faith, got married in 1996. They have been together for over 23 years now and have three daughters together. They share the same passion and love for music, which could be one of the reasons why they managed to stay together for so long. They also give each other the privacy every artist needs. Even when on tour together, they prefer to have different dressing rooms during concerts. It's probably enough that they give each other credit for being their inspiration.
No wonder they get their fans to constantly blush in their love story. Tim humblebrags about his wife by saying how he is still in awe of Faith's talent up to this day. The couple has also been an inspiration for many young aspiring country artists. Tim has been mentioned in numerous songs, and sometimes his name would even be in the title. For example, Taylor Swift mentioned him in one of her songs.
Tracy Pollan & Michael J. Fox – 31 years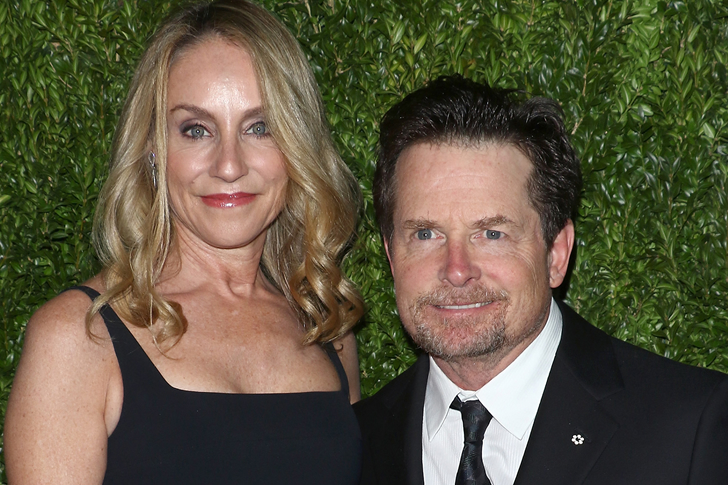 The Family Ties co-stars got married in 1988, and they have been together ever since. The couple stayed strong amidst the challenges in Michael's life. He was diagnosed with Parkinson's disease in 1991and was only 29 years old at that time. Despite the sickness, the couple stayed strong, and Tracy was there to support Michael all throughout the years.
The Back to the Future actor proves that he doesn't need to gas up his time machine to get to find happiness in the future. The lovely couple admits that they laugh together every day for a good two minutes, to say the least. Michael also likes to express his strong gratitude for his wife, which can be seen in an issue of People Magazine. He landed the cover and both of them were featured on it. "Hope is informed optimism", is the quote that Michael often uses in his interviews about his disease. It is also the welcome tag of the website of The Michael J. Fox Foundation for Parkinson's.
Megyn Kelly & Douglas Brunt – 11 Years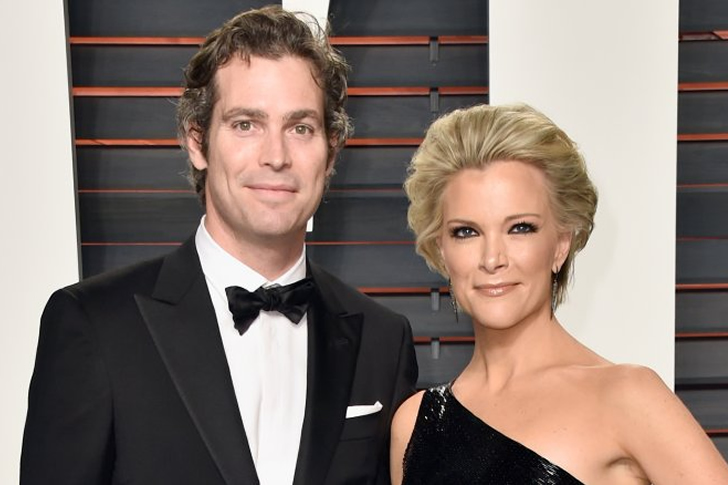 Megyn Kelly has stolen the hearts of many as the host of Megyn Kelly Today, probably due to her personality and charisma. However, her heart is already taken as she is a happily married woman to former CEO and novelist Douglas Brunt. Their romance took root in 2008, and over their years together, they grew their family, now with three children and a luxury lifestyle to boast of.
Douglas is Kelly's second husband. Her first husband was Dr. Daniel Kendall, and as it turns out, their personalities just weren't compatible, and he couldn't provide for her in the same way as Douglas could. Her smile is a testament to the kind of marriage she shares with Douglas. It seems he also feels the same way, even once mentioning in an interview that he wished time could run a little bit slower for he doesn't want another eleven years of their marriage to go by so fast.
Barbra Streisand & James Brolin – 21 Years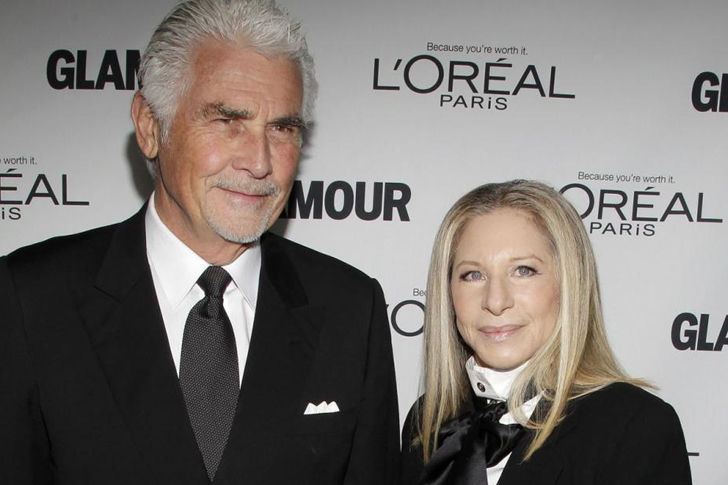 Barbra Streisand and James Brolin have a cute love story. They first met on a blind date in 1996. At the time, the iconic singer criticized the actor's haircut. Instead of getting upset, James fell in love with her honesty. From here, the rest is history. They started seeing each other and went out on dates. They would even spend hours on the phone talking about everything when he went away for movie production. Later, they moved into one house, paying home insurance together. Two years later after they started dating, they tied the knot. In a recent interview, the couple said they still feel like they're in heaven after 21 years of being married.
Barbra and James are one of the few Hollywood couples out there who are an inspiration for relationship goals. It's nice to see two people, especially a celebrity couple, can still love each other so much after all these years.
Lily Tomlin & Jane Wagner – 45 years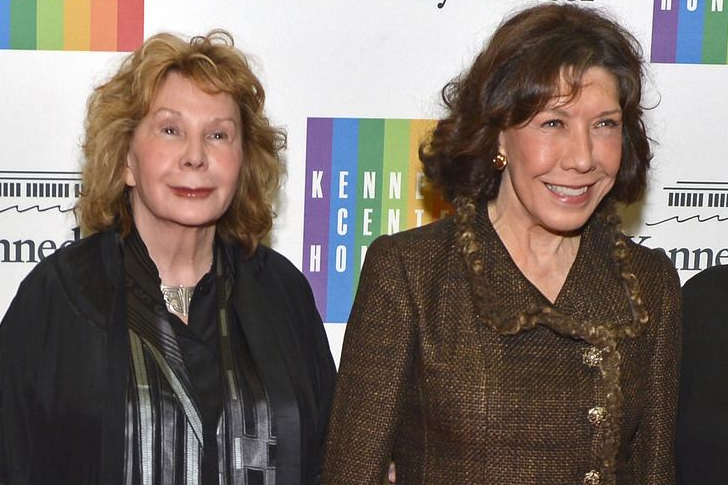 Jane and Lily talked about their secret for a long-lasting relationship. They say that respect and mutual admiration was the key. It seems they are right since it has worked for the couple for the past 45 years. Aside from being life partners, they also work together as writers. Together they are remarkable. Their one-woman show, The Search for Signs of Intelligent Life in the Universe won a Tony Award. They also wrote The Incredible Shrinking Woman. Aside from writing scripts and books, Lily also acts. She currently takes credit for starring in the show Grace and Frankie opposite Jane Fonda.
Lily and Jane share an official Twitter page and Facebook account. They said in an interview that what one of them lacks, one can easily and speedily fulfill. If Lilly could not express her feelings that much, Jane can. If Jane could not be as driven and tough as her wife, Lilly gets rid of the doubts in Jane's mind.
Kyra Sedgwick & Kevin Bacon – 31 years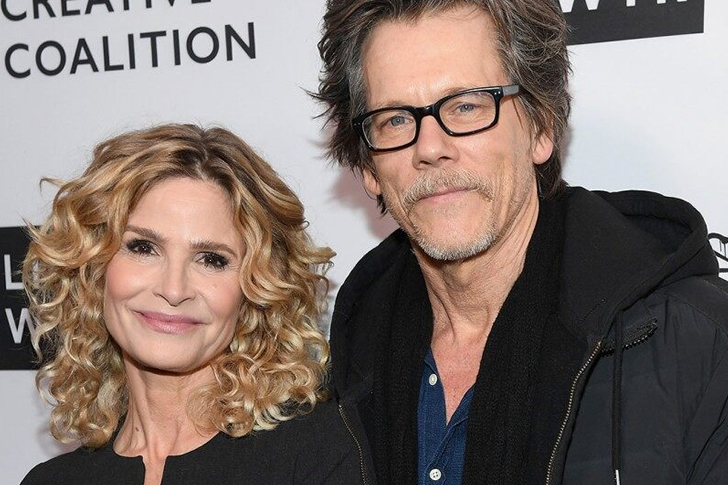 Kyra and Kevin know how to preserve love in a relationship as they have been married since 1988. The couple met while they were on set filming the 1998 TV movie Lemon Sky. Kevin was seven years older than Kyra. It seems that age is just a number as they now have been together for more than three decades. They have a 27-year-old daughter who is an actress, and their oldest child is a musician.
The couple had gone through tough times and were once a victim of Bernie Madoff's investment scheme. They overcame this challenge and stayed together even in that horrible situation. According to Entertainment Tonight, Kevin said the secret to their three-decades-long relationship was that he never went to celebrities for marriage advice. It is amazing how in-sync these two are. Kyra said the same thing in an interview in 2012 at CNN's Piers Morgan show. Now, that's what you call compatibility.
Jeff Bridges & Susan Geston-Bridges – 45 years
Jeff Bridges is an American actor, producer, and singer. The acclaimed star gives credit to his father, who has served as his inspiration for acting. As he continued to progress in his career and following his own path, his wife, Susan Geston, became his source of inspiration. During his Oscars 2009 Best Actor winning speech, he honored Susan.
They met in Montana, and after a few years of dating, Jeff proposed in 1977. It didn't take long before they tied the knot since they got married after five days. They now have three daughters. Jeff admitted in an interview that he used to have a huge fear of marriage. He added that he did not know at the time how women and other men were so good at it since for him it was like suicide, a giant leap to death. He even admitted that he did everything in his power to resist the idea because just the thought of it frightens him so bad.
Henry Winkler & Stacey Weitzman – 41 years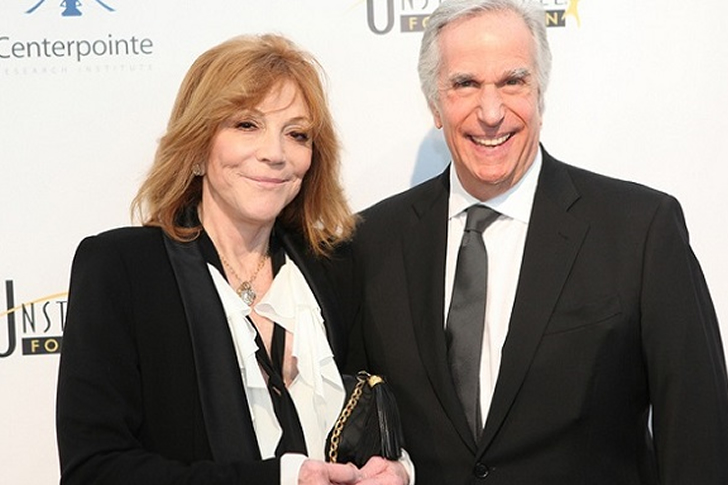 It almost seems impossible to have a lasting relationship in Hollywood. However, it's an exception for the Emmy Award-winner Henry Winkler and wife Stacey Weitzman, who have been together for over 40 years. The couple met in Los Angeles, got married in 1978, and now has two kids. The pair had their ups and downs, but their love for each other kept them going. Even when Stacey was diagnosed with a disease, they fought the good fight together and overcame the challenge.
Henry and Stacey are one of the strongest couples we have grown to know and love. The story of their meeting is very interesting. Stacey and Henry met when Henry decided to go shopping for a jacket at a local store one day, and the store happened to be owned by a family friend of Stacey's. He then approached the beautiful lady to help him choose a jacket. After he bought the jacket and asked Stacey out on a date, the rest is history
Eric Braeden & Dale Russell Gudegast – 53 Years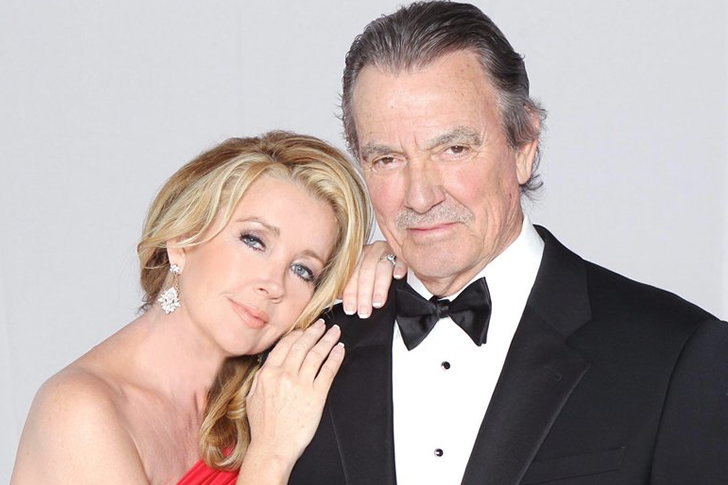 One of the longstanding relationships in Hollywood is the marriage of Eric Braeden and Dale Russell Gudegast. The two tied the knot in 1966, so they are now celebrating their 53rd anniversary this year. The two used to be college sweethearts, and when they got married, Dale mentioned how happy he is to tie the knot with his best friend.
Compared to any Hollywood stars, the 78-year-old actor has never been involved in any scandal or even made any headline for bad reasons. We can probably credit this to his loving relationship with Dale. This couple also knows how to save for their family and future as they are responsible and practical when it comes to finances. Eric's net worth is estimated to be around $25 million and his wife's net worth remains to be unknown up to date. Making it past the point of a golden anniversary, the couple agreed that the key to any good marriage is a good foundation which is friendship.
Jeffrey and Ina Garten – 51 years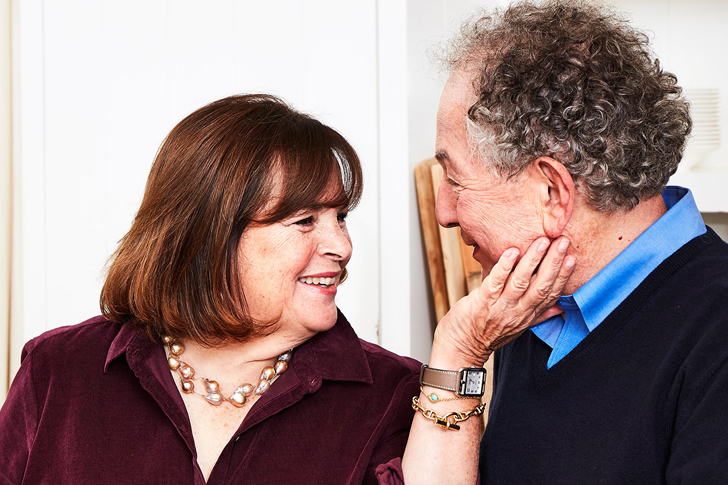 Jeffrey and Ina Garten will be celebrating their 52nd anniversary this month. They got married in the late '60s. They went on a camping trip, probably with no electricity, and then went back to France as a newly married couple. You can't help but be happy for the two. They're known as the cutest couple of the Food Network, where they continue to share their joyful smiles with everyone.
Jeffrey was a Barefoot Contessa regular. The celebrity chef, Ina, first met Jeffrey when she went to visit her brother's university. They kept in touch by regularly sending each other love letters and eventually got married in 1968. Ina often shares cute moments with her husband on her Instagram. Once, she mentioned how great she thinks her husband's work is. She also shared younger photos of both of them as a throwback. On the other hand, Jeff constantly spoils his wife by giving her flowers and presents even when there is no special occasion.
Leslie Mann & Judd Apatow – 22 years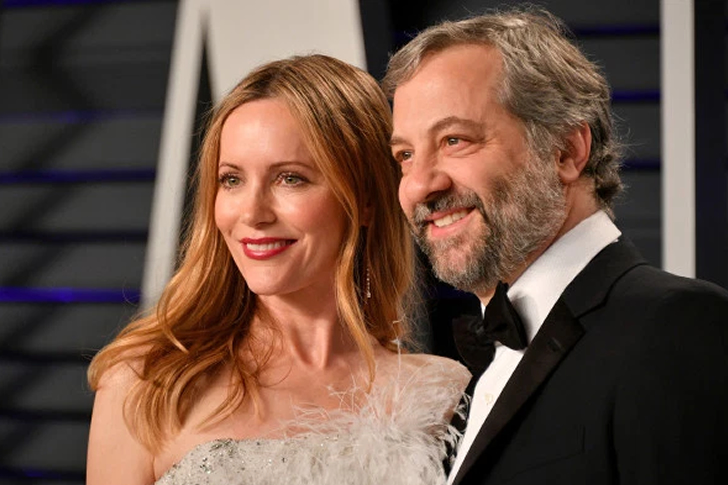 Filmmaker Judd Apatow and actress Leslie Mann have been married for 22 years. Over the course of their relationship, they continue to give us the best comedy films in the industry. Judd always includes his family in his films, such as Knocked Up and This Is 40, where Leslie has also starred in. There is a big chance that the kids will also get credit for the upcoming film, Motherless Brooklyn, which Leslie is currently working on.
Judd always points out in interviews and posts that his arguments with his wife are an ingredient to a healthy marriage. He jokes that once a man has been married for twenty-two years, it is expected that he'd been in a fight in every location imaginable – McDonald's, In-N-Out, everywhere. Leslie has a big sense of humor in real life as well. She once kicked her husband out of the car when she was about to give labor to their child, just for fun.
Regis & Joy Philbin – 49 Years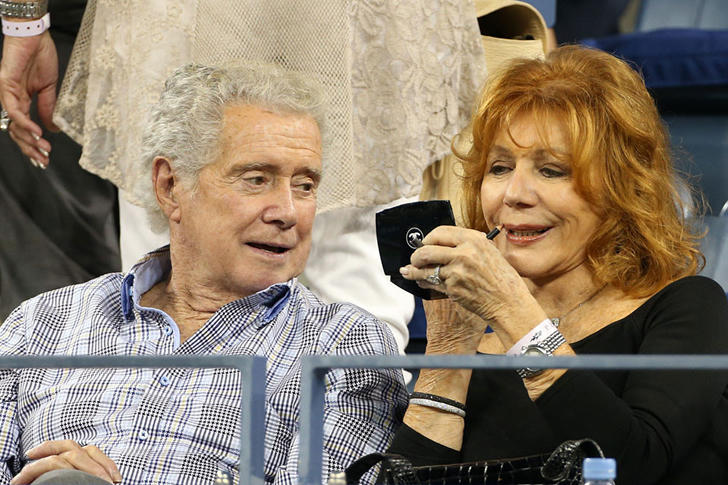 You may know Regis Philbin as a media personality, actor, and singer, but he is best known as a host of famed television shows like Live! With Regis and Kathie Lee and Live! with Regis and Kelly. Following a 28-year run, Regis announced his surprising retirement from the latter in January 2011. "This will be my last year on this show," he said during an episode of the popular morning talk show, according to ABC News.
In 1970, Regis married a fellow television personality and interior decorator Joy Philbin. Despite the age difference, the two have been married for 49 years, proving love can last in Hollywood. The two are blessed with two children, J.J. and Joanna. Now all grown up, J.J. is also working in the entertainment world as a producer. We hope J.J. has received pieces of advice from his father about the business and right money management before his father's passing.
Jamie Lee Curtis & Christopher Guest – 35 years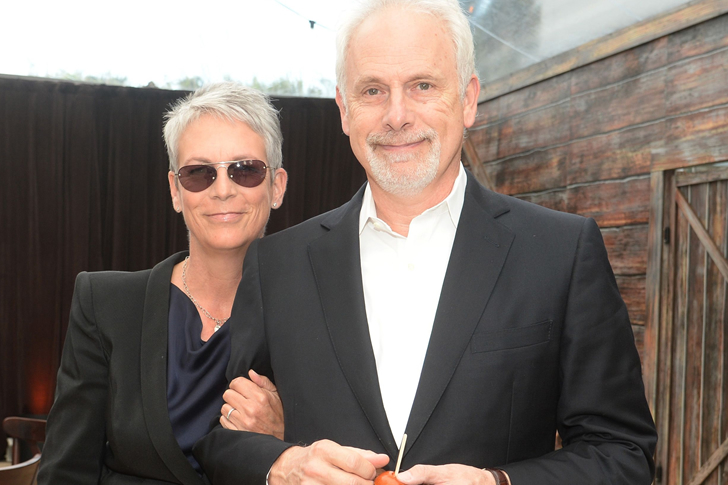 Tagged as the "Scream Queen," Jamie Lee Curtis is quite well-known for starring in various horror movies, such as Prom Night and Halloween to name a few. She is also known for her long-lasting relationship with her husband, Christopher Guest. They have been married since 1984 and they have two adopted children, Anne and Thomas. When Christopher's father died, it made him the fifth Baron Haden-Guest, making Jamie a baroness although she refused to use this title. She humbly yet firmly said, "it had nothing to do with me".
Aside from being an actress and almost-baroness, Jamie is a talented author and an activist. She has around thirteen published books for children, all published by HarperCollins. In 1998, her book was in The New York Times Bestseller for ten weeks. Jamie also has a blog and an application related to disposable diapers. It was filed years ago and is now in the public domain, with its issuance expiring in 2023.
Elton John & David Furnish – 26 years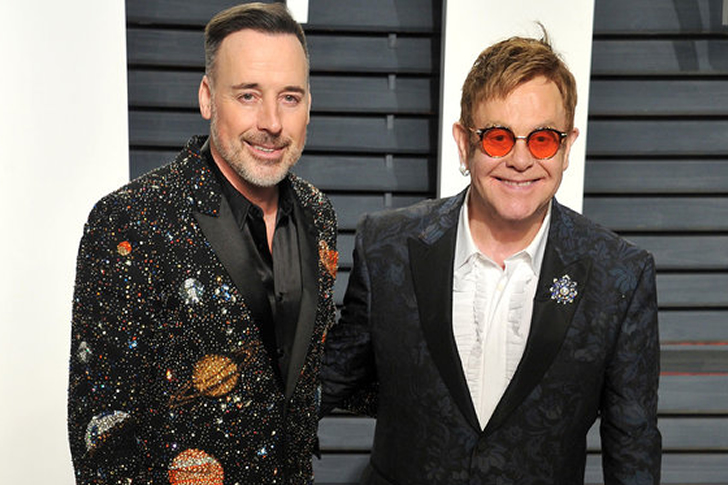 Elton John and David Furnish officially got together in 1993. They became civil partners after 12 years of being in a relationship. Civil partnership was recognized in England, so it wasn't a challenge for the two to make it official. They are proud fathers to Zachary and Elijah, who both share the same surrogate mother.
The musician founded the Elton John AIDS Foundation together with David. They gathered $400M to fund different HIV-related programs around the world. Sir Elton John was a great friend to the Queen frontman, the one and only Mr. Fahrenheit, Freddie Mercury. They were both performers for Live Aid; an African charity concert and was hailed as the biggest concert there ever was or ever will be. Recently, Elton got his own biopic titled Rocketman. It featured some of his greatest hits including Yellow Brick Road and more. It also showed the artist's struggle in life as well as his success. It also highlighted the ups and downs in his relationships.
Adam Sandler & Jackie Sandler – 16 Years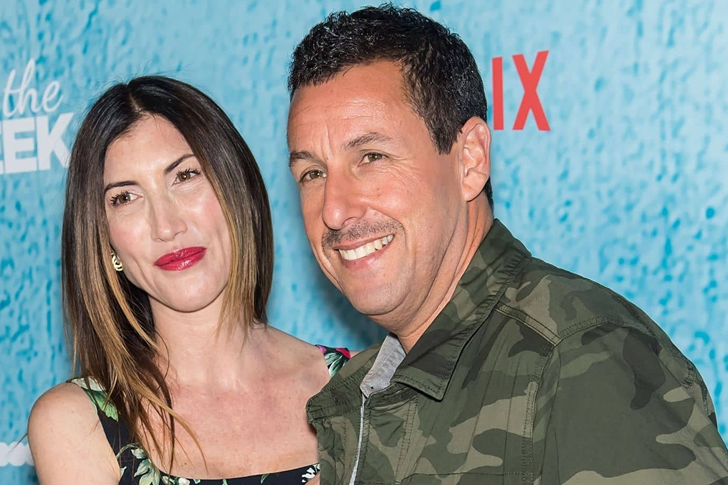 Aside from being a good actor and comedian, Adam Sandler has also been a loving husband to Jackie Sandler for 16 years. The two met in the 1999 movie Big Daddy. At the time, the 45-year-old star was a model. However, Jackie decided to try her luck in Hollywood and had a small role in the said film. She was the waitress who took the root beer for Adam's character when he was in a sports bar.
From there, they started dating, and three years later, they tied the knot. She converted to Judaism before they got married. In spite of being Italian and was raised as a Catholic, her conversion to the religion was a serious stepping stone in their relationship. The couple is now blessed with two children, Sadie and Sunny. With their father's huge net worth, about $271 million, the Sandler family will surely have no need for any loans.
Rod Stewart & Penny Lancaster – 20 years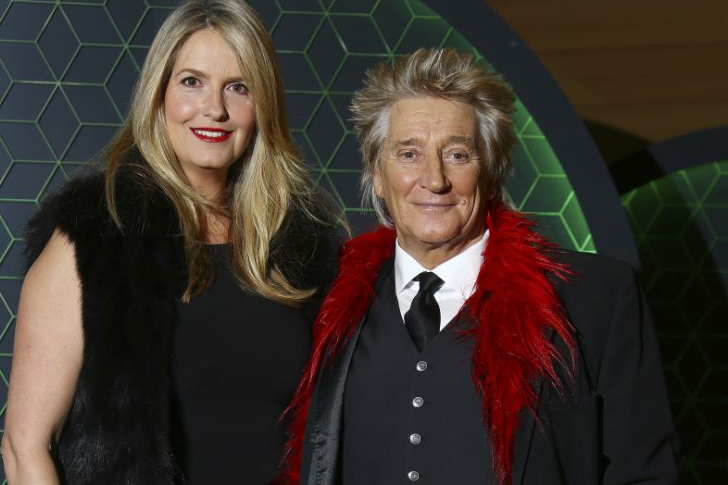 Great success has followed the singer, Rod Stewart, over the years. He takes credit for numerous hits and chart-topping albums. Penny, on the other hand, was a model, TV personality, and photographer. These two have an interesting and romantic love story. They first met when Rod agreed to have his picture taken with Penny at a concert. He courted her for a long time, and years later, proposed to Penny at the top of the Eiffel Tower. They got married in 2007 and now have two children together, Alastair Wallace and Aiden Patrick.
Rod continues to go on tour and is currently busy with the Red Blood Roses Tour. Recently, Penny opened up about Rod's disease and mentioned that they are fighting this new challenge in their lives together. Fortunately, it seems things are going great and they were even seen bonding up on a yacht. The couple was all smiles and wine keeping the fire burning after all those years.
Paul McCartney & Nancy Shevell – 12 years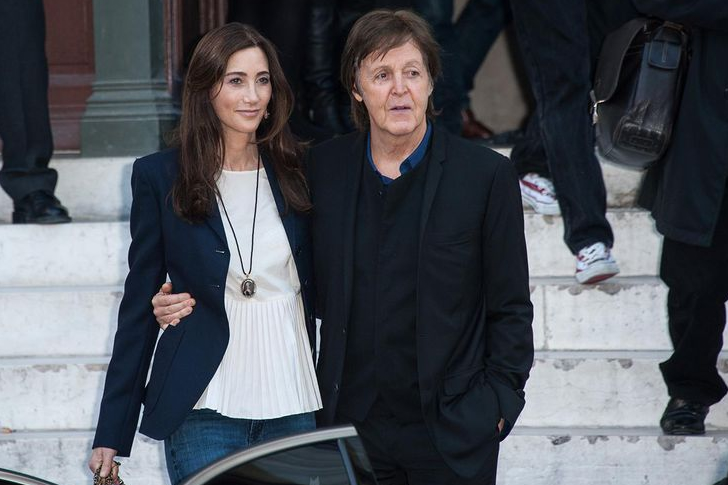 A world-famous music icon, Paul McCartney of The Beatles has a net worth of around $1.2 billion. His investments also continue to grow as he remains active in the industry. He is a legend in the music scene and was inducted into various Hall of Fames and earned world records. For his recent works, Paul released an album Egypt Station back in 2018.
Nancy Shevell, like most people, is a huge fan of Paul's music. She often dances around and sings to his songs. Paul met the businesswoman in 2007, but he was still married at the time. He hired a lawyer to get separated in 2008, and three years later, married Nancy. They don't have children but Paul already has five children from his previous relationships, four daughters and one son. The couple is still happily married and cannot seem to stop gushing over each other. In a recent video, Paul serenades his wife with the song My Valentine.
Christopher Plummer & Elaine Taylor – 49 years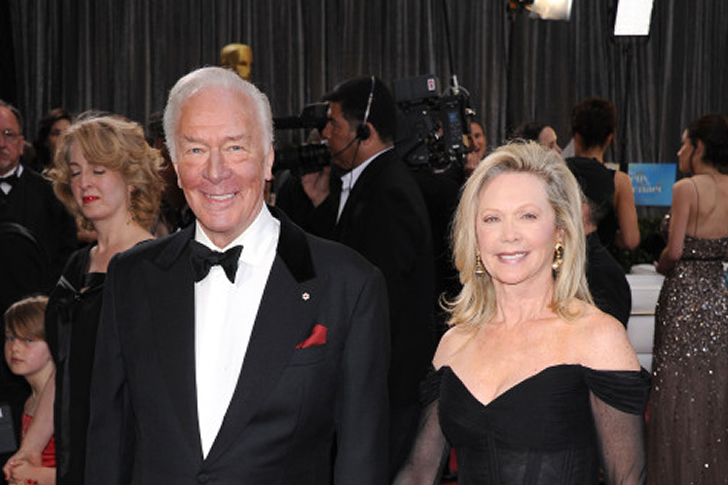 Who could not remember Christopher Plummer's iconic role as Christopher Von Trapp in the movie The Sound of Music? This was his most memorable role, but you got to give him credit for still being active at age 89 years old. He continues to make guest appearances on TV and film, too. His most recent appearance was in the 2019 show Departure.
For his personal life, Christopher married the actress Elaine Taylor in 1970. They met a year before they tied the knot when they had to film a movie together. Elaine had red hair during this time, which apparently was Christopher's weakness – he is a sucker for redheads. It seems that age doesn't matter for these two since their thirteen-year age gap never caused any conflicts or issues in their relationship. Their secret? Elaine and Christopher laugh together after every fight. He also shared that one key to a successful marriage is staying out of each other's hair and giving each other enough space.
Tom Selleck & Jillie Mack – 32 Years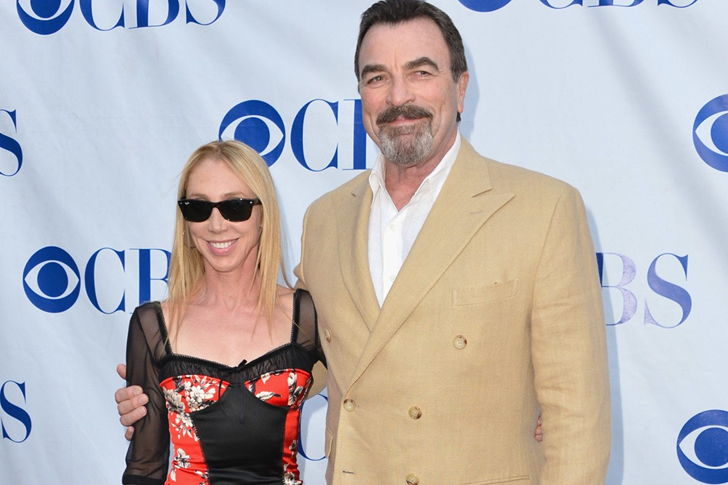 Despite his fame, Tom Selleck has been heartbroken when his first marriage with Jacqueline Ray failed. He once again tried another shot at love when he fell in love with Jillie Mack. When the then-37-year-old actor watched the actress performed in the play Cats, his jaw dropped along with his heart. Jillie effortlessly captivated Selleck's heart, so he often watched her shows just to see her. After watching her numerous times, he finally dared to ask her out.
When Jillie finished her contract, she moved to Hawaii, where Selleck's show, Magnum P.I., was set. They then got married in Cherrywood Waterfall Chapel back in 1987. They have been together for a good 32 years now and have one child, Hannah Margaret Selleck. Being in a relationship where both are supportive of each other's ambitions, It looks like he won't need to hire lawyers this time. Credits to both of them for being great partners to each other.
Joy Behar & Steve Janowitz – 37 years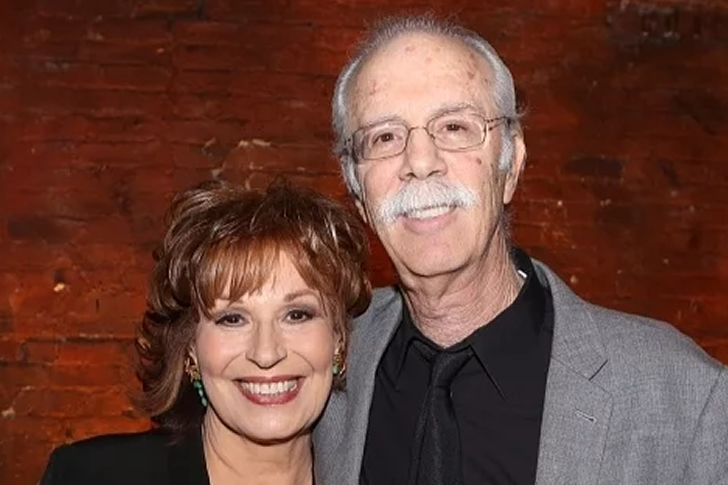 The View co-host, Joy Behar, was previously married before she met Steve Janowitz. The talk show host's previous marriage failed, which led them to hire a lawyer in 1981. A year later, Joy got another chance at love when she met Steve. They started dating and announced their engagement in 2009. The engagement was called off three months later. Learning from her past experience, they were able to work things out and got married in 2011.
Some people wondered why it took so long for Joy to marry her now-husband Steve. Marriages are tricky, especially the second time around, where the jitters may get worse. Another reason why Joy did not want to get married immediately was she didn't want any in-laws. She believed that marriages are all about the in-laws. Shortly after her first marriage, Joy even submitted an article to the Huffington Post about how to make a marriage work. It seems she applied her teaching to her second marriage as she is still happily married.
Anthony Hopkins & Stella Aroyave – 16 years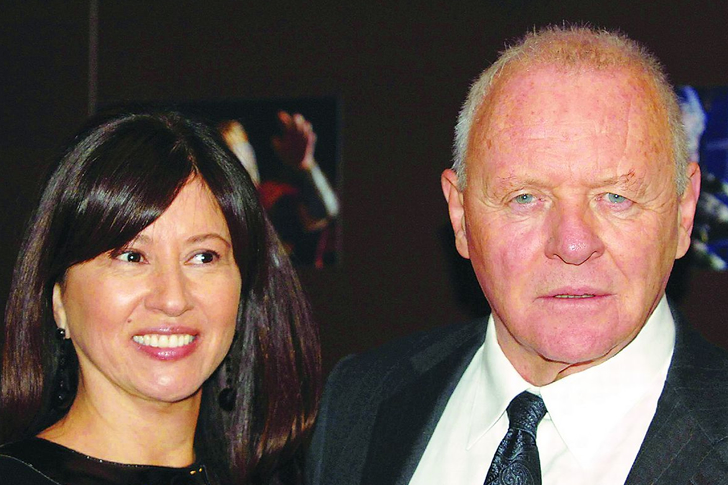 The talented actor, Anthony Hopkins, is widely known for his amazing performances in the movies The Silence of the Lambs, Amistad, and The Remains of the Day, to name a few. He married Stella Aroyave in 2003, who happens to be 19 years younger. Anthony has had a few tough marriages in the past, to the degree that he has already gone through two divorces. Luckily, love has given him another chance with Stella. They are happily married, although they don't have children together.
For his career, Anthony recently worked on the films Now Is Everything and The Two Popes. He shared that when he is assigned a certain role, he will go over the scripts as many times as he possibly could, sometimes reaching up to 200. No wonder he is one of the most dedicated actors who has ever graced the screen. Aside from being a successful actor in his time and now, he is also an accomplished director, composer, and producer. He is a recipient of multiple accolades.
Goldie Hawn & Kurt Russell – 36 Years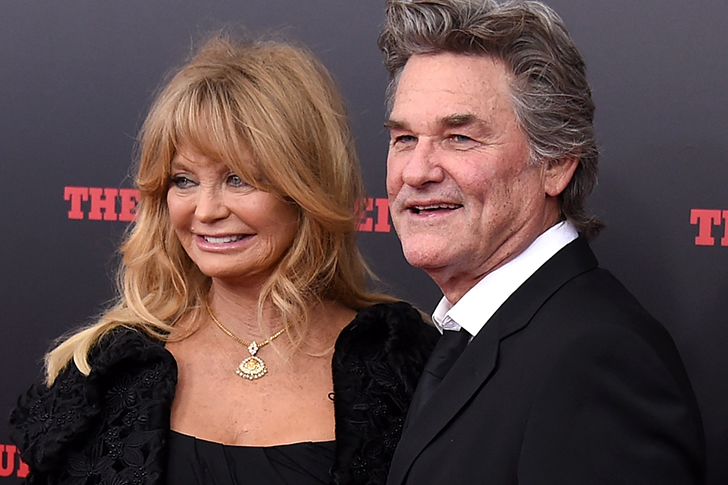 One of the longest-lasting couples in Hollywood is Goldie Hawn and Kurt Russell. Despite the many broken marriages happening in the business, these two prove that they can stand and last in the entertainment world. The couple has been together since 1983. They first met on the set of the live-action musical film, The One and Only, Genuine, Original Family Band, in 1966. However, they didn't start dating yet. It was only when they reconnected on the filming of the romantic drama war Swing Shift that something magical happened.
Despite not being married, they have been together for 36 years. Goldie and Kurt chose not to tie the knot. Despite their decision, they remain committed to each other and madly in love with one another. Goldie believed a lasting relationship isn't always about the wedding bells. It's about their compatibility, proper communication, and their desire to make it work. By the looks of it, their love is like an investment that they will continue to invest in.
Livia Giuggioli & Colin Firth – 22 years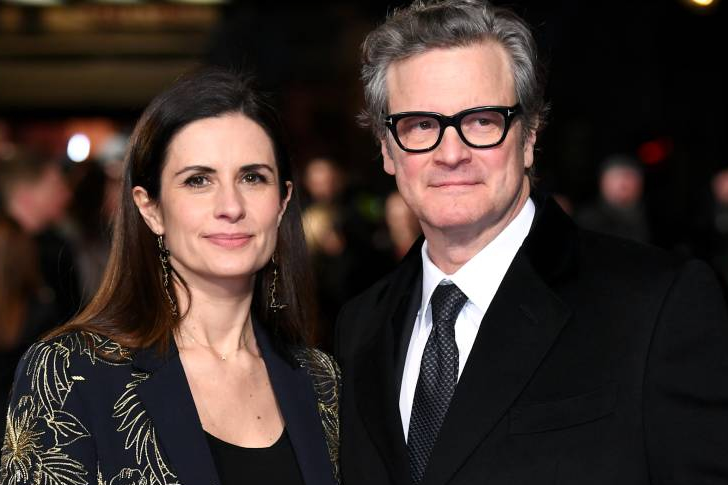 Colin and Livia first met at the set of the 1996 TV miniseries Nostromo. It was love at first sight. The couple did not waste time. They got married a year later. With such a strong love connection to the Italian actress, Colin just had to bend the knee. The couple had their share of public rumors. There was a time that they separated when there were rumors about Livia's affair with a former friend. Although they managed to clear things up, they still needed their lawyer's help to make everything legal.
Despite the separation, everything is now fine between the two. In fact, Livia even wished her former husband a happy birthday in a post on Instagram. Although they are now separated, she still called Colin his "best partner in crime ever." Livia even shared a striking photo of Colin, revealing he stole Elton John's flamboyant costume on the Kingsmen's set at the time.
Amy Adams & Darren Le Gallo – 17 years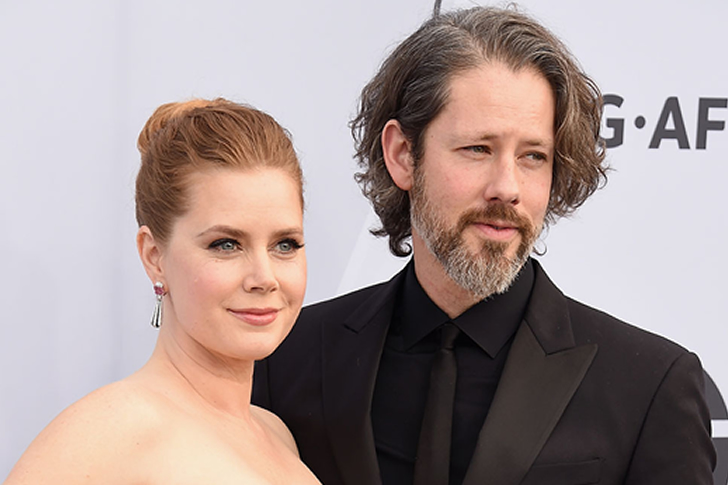 Amy and Darren dated for 13 years before they decided to get married. The private wedding took place in Santa Barbara with only their closest family and friends. They kept it so private to the degree that there were no leaked photos of the event. They now have a beautiful daughter, Aviana.
Darren was also an actor but now he just supports Amy in her success. He has appeared in the movies Six Feet Under and Date Night, among others. In case you don't know, he joined Amy in some of her movies, such as Trouble with the Curve and Lullaby. From here, they started to develop a romantic relationship.  Now, they celebrate every milestone together. This is one of the things Amy truly appreciates about her husband. She gives Darren credit for all the support. Recently, Amy starred in The Woman in the Window, which is a psychological thriller film adapted from a novel of the same name.
Warren Beatty & Annette Bening – 27 years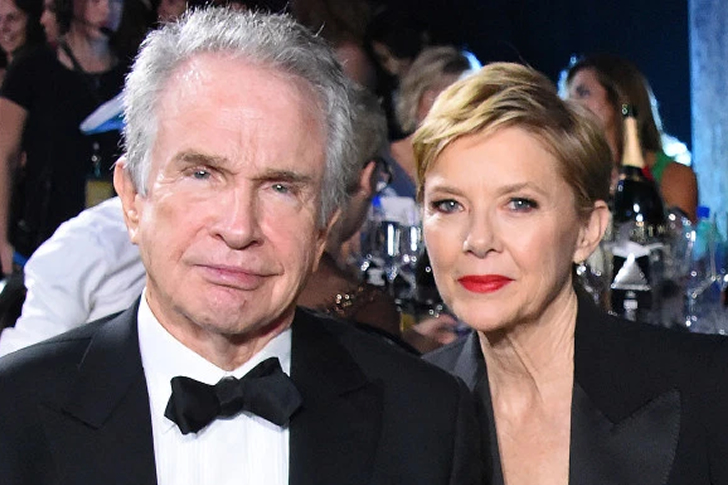 Warren Beatty is a well-known actor in Hollywood. He is notably known for his appearances in films such as Bonnie and Clyde, Heaven Can Wait, and Reds. His wife of 27 years, Annette Benning, is also an actress. You might know her for her recent appearance in the Captain Marvel movie.
The two met during the filming of the 1991 romantic gangster drama movie Bugsy. At the time, Warren already knew that Annette would be changing his life, and it was true. Aside from being his on-screen love interest, something more happened. At the end of the movie's filming, Warren couldn't help himself but invite Annette for dinner, and from here, the rest is history. The lovely couple has been married since 1992. They now have four children in total, two daughters and two sons. Warren's last movie appearance was in the movie Rules Don't Apply back in 2016. He is also set to take credit for appearing in an upcoming documentary by Budd Schulberg.
Bill & Camille Cosby – 55 Years
Despite the controversies that Bill Cosby faces, his wife of 55 years, Camille Cosby, stays by his side. Aside from his lawyers, the 83-year-old surely needs the support of his partner in tough times like this. The stand-up comedian has been known for different American sitcoms that he led, such as The Cosby Show and The Bill Cosby Show, among others. However, due to the number of sexual allegations made against him, Bill was imprisoned in 2018. Through that, Camille still stayed by his side together along with their remaining three kids, Evin, Erinn, and Erika. Two of their five children, Ensa and Ennis, passed away due to renal disease in 2018 and murder in 2001.
The couple has been sticking to their promise to remain committed to making their relationship work. However, they were only trying to avoid Hollywood distractions at the time, but now things are a little different. Whatever may happen, Bill and Camille will surely stay at each other's side.
Michael Caine & Shakira Caine – 46 years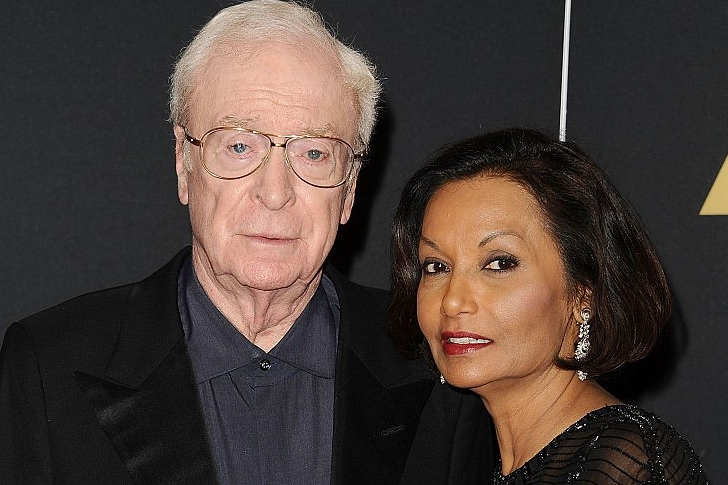 Michael Caine won't be retiring anytime soon, especially now that he is still active in the industry. The actor is best known for his performances in films such as Hannah and Her Sisters, Little Voice, and Educating Rita. His latest appearance was in 2018 for Brian Reader's film King of Thieves. However, his name will be in the credits of five new upcoming film projects such as Come Away, Medieval, Twist, Tenet, and Four Kids and It. He married the Guyanese-British actress and fashion model Shakira Baksh back in January 1973, and they have been inseparable ever since.
With the strange way of their meeting, surely they would be inseparable. Michael went the extra mile just to meet Shakira personally. After watching her TV commercial for the first time, he instantly wanted to fly to where she lived only to see her. Fortunately, they had a common friend in the advertising business that helped him connect. Now, the couple shares a daughter named Natasha Haleema.
Sylvester Stallone & Jennifer Flavin – 22 years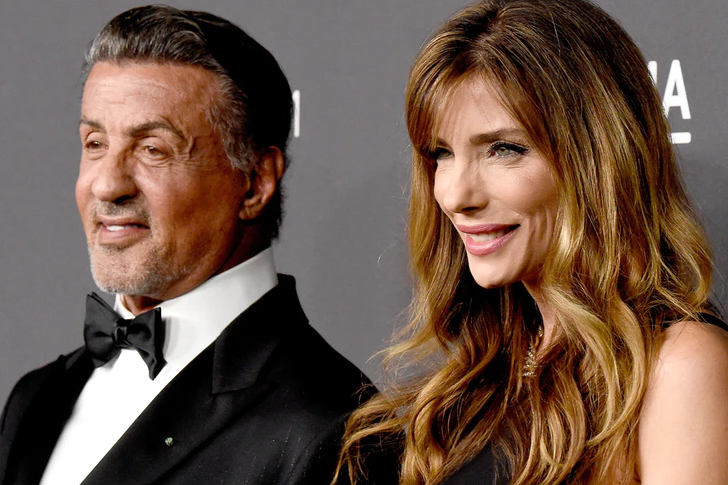 Sylvester Stallone is known internationally for his lead roles in the blockbuster movies Rambo and Rocky. Jennifer Flavin, on the other hand, is an entrepreneur. They first met and started dating in the '80s. There was a time that they needed to take a break in their relationship when it was rumored that Sylvester had an affair in 1994. The year after, the couple got back together and got married in 1997.
It would be easier to say that the couple has the happiest marriage, but their love story is far from perfect. They went through a very rocky road, but it only makes their relationship last longer. They have been together for more than two decades, and it will surely last for a lifetime. They now have three daughters together. Jennifer continues to grow her investments as an entrepreneur, while Sylvester has been teasing fans about him reprising his most iconic role in the new and upcoming Rambo movie.
Tina Turner & Erwin Bach – 32 years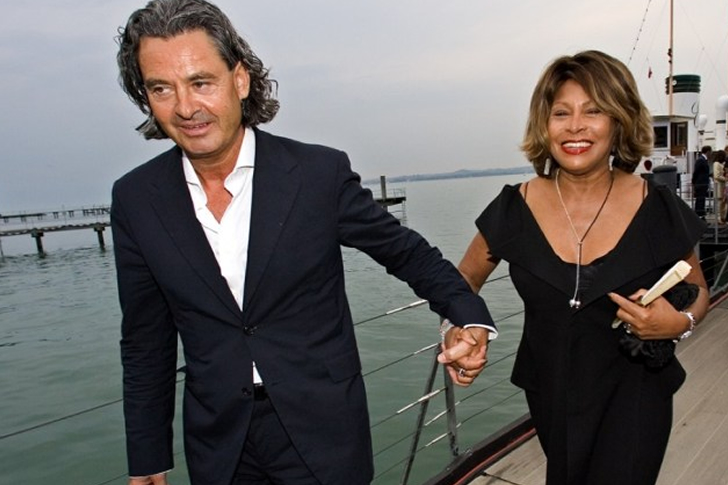 Tina and Erwin have been dating since the '80s, and eventually, they finally got married in 2013. After long years of dating, the two made it through the celebrity spotlight just fine and managed to stick together until the end. Not many can pull that off, so we got to give them credit for that.
They met in 1986 during the Private Dancer album tour in London. It was during the record label event that she met the German music executive. He was sixteen years younger, but it didn't stop them from becoming friends and eventually dating the year after. They've been lovers ever since. Tina thanked Erwin for loving her without "giving up" who she is. They both give each other the freedom and space they need as individuals while staying as a couple. Erwin shows Tina that true love doesn't need her to dim her light so that he can shine, as they are the light in each other's lives.
Kim Novak & Robert Malloy – 45 years
Kim Novak started her career in the '50s. She takes credit for appearing in numerous films. A few of her roles that she's most known for were in the films Picnic, Vertigo, and The Man With the Golden Arm. Before they got together, they were both married to different people. Kim met the veterinarian Robert Malloy in 1974 and they were both single then. The reason that Kim called him is because one of her Arabian mares had colic. They started dating, and since then, had been inseparable.
They got married in 1976, and Kim became a stepmother to two of Robert's children from his previous marriage. Kim now enjoys her time with her family and has retired from acting. She left the industry after filming Liebestraum in 1991. At the time, she made a firm decision not to return. However, with her great contributions to the industry, she has been honored with several awards and a Hollywood Walk of Fame. Her last on-screen appearance was on Sammy Davis Jr.: I've Gotta Be Me documentary.
Eric Clapton & Melia McEnery – 21 years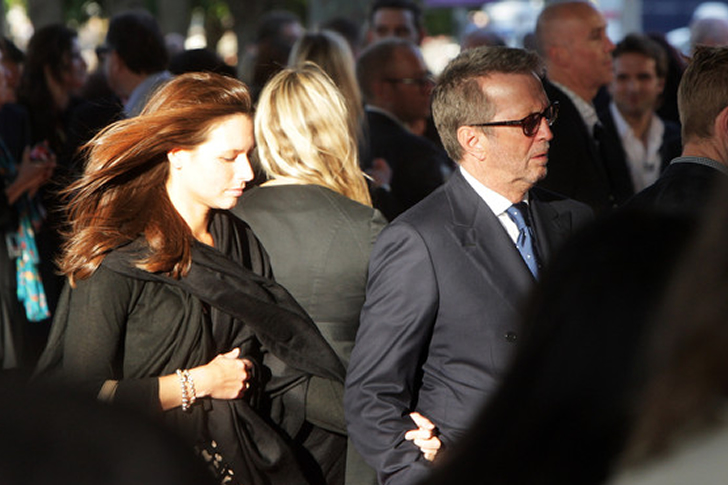 One of the most talented and notable guitarists in the world, Eric Clapton continues to make history in the music industry. He has been inducted three times in the Rock and Roll Hall of Fame. Eric met Melia McEnery, a socialite and philanthropist, whom he started dating in 1998.
The two met at a party Melia threw for Armani, where she was a sales executive. As Eric was friends with Giorgio Armani, he went to the event. She then approached him for an autograph for her uncle, and from here, love started to begin. He asked her out, they became friends, and Eric was thankful for meeting her. The couple had a private wedding ceremony in 2002. They now have three children together and are grandparents, too! Eric continues to make investments in his music and has released an album in 2018, Happy Xmas. At the rate of how things are going, he won't be retiring anytime soon.
Julia Roberts & Daniel Moder – 17 years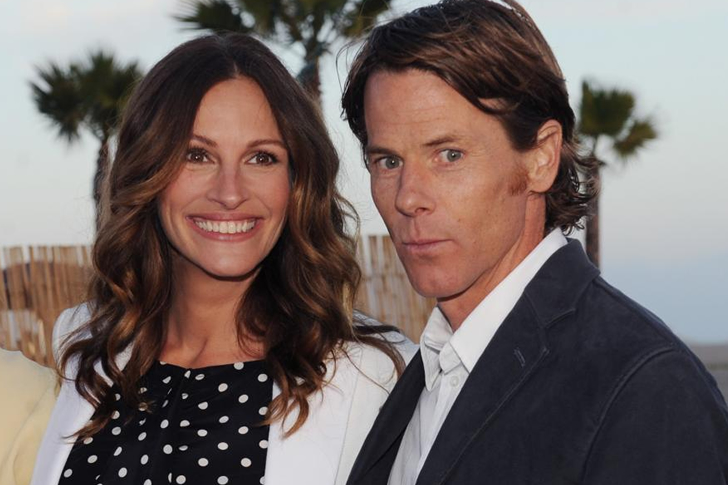 Julia and Daniel have been married for 17 years. The cinematographer and actress have kept their relationship private. However, that didn't stop the media, to the degree that a scoop came out in December 2018 saying the couple was getting divorced. Julia was not pleased with how the media fabricated stories about her relationship. She told Harper's Bazaar that it hurt her feelings. Sometimes the media will say anything just for celebrity news, which are sometimes just false speculations. Despite these challenges, Julia and Daniel are happy with their relationship and try to remain enclosed in their private love life.
In fact, they just celebrated their 18th wedding anniversary this year, and Julia went extra sweet by greeting her husband on Instagram. She shared a sugary photo of them, where she was kissing him on the cheek. Despite the negativities surrounding celebrity couples in the industry, these two have withstood the test of time, and we hope that they will continuously do so for a lifetime.
Robert Duvall & Luciana Pedraza – 22 years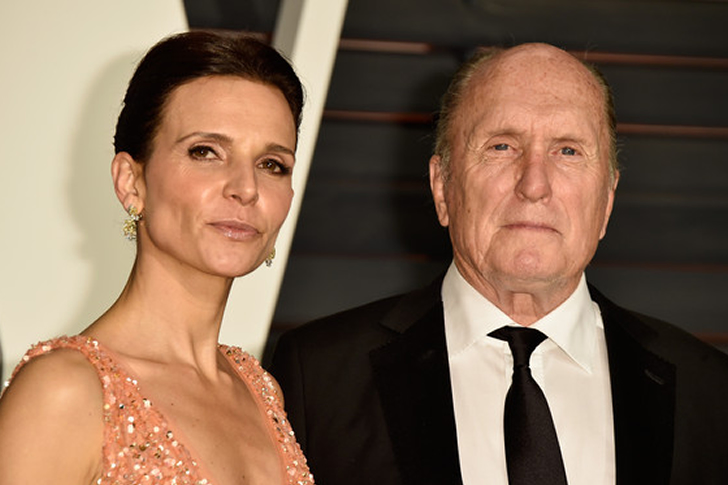 Being in the industry for six decades, Robert was well-known when he starred in The Godfather. He started out quite young in the industry and achieved success at a young age. However, his love life did not flow exactly as his career did. After three failed marriages, Robert finally met Luciana. Despite the 41-year age gap, they got married in 2005 and have been together ever since. Like electricity, Robert still has the charms that made the 47-year-old actress and director fall in love with him more.
Would you believe Luciana made the first move so that Robert could notice her? She invited him to a party, thanks to her friends who asked her to do so. She wasn't expecting that Robert would accept her request, but he showed up and met her at the party, where a colorful love story started. We're glad that they are still happily married and share their blessings. Together with his Argentinian wife, they created a charity called Robert Duvall Children's Fund that assists families in Northern Argentina.
Lisa Kudrow & Michel Stern – 24 years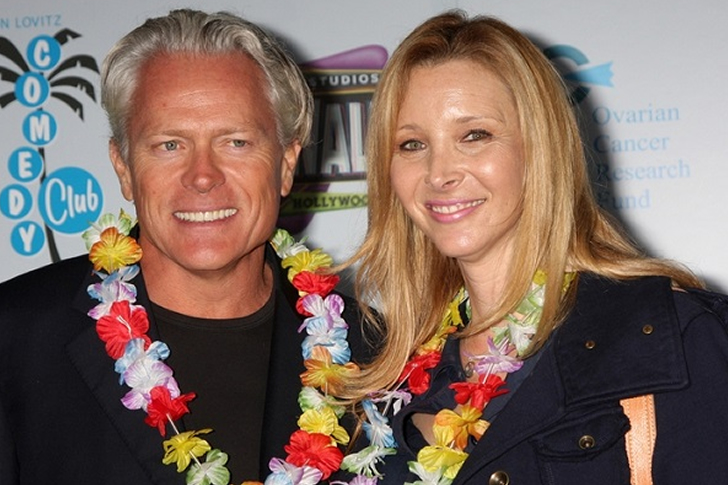 Everybody loves Lisa on NBC's hit F.R.I.E.N.D.S. as Phoebe Buffay! She married the French Ad Executive, Michel Stern, back in 1995. The couple met in the '80s where Michel was originally dating Lisa's French roommate. Michel was the perfect guy for Lisa, but they could not be together. She thought that she would not see Michel again, but they were reunited at a birthday party after six years. They were still friends at the time, and their six years of investment in their friendship eventually resulted in dating. It was serendipity, and nobody could deny that.
Being a couple under the spotlight has its ups and downs but these two managed to deal with the issues just fine. They were able to work things out, and Lisa even shared that their relationship is much stronger now. Currently, Lisa is still acting and recently played the role of Sheere in Grace and Frankie.
Woody Allen & Soon-Yi Previn – 22 years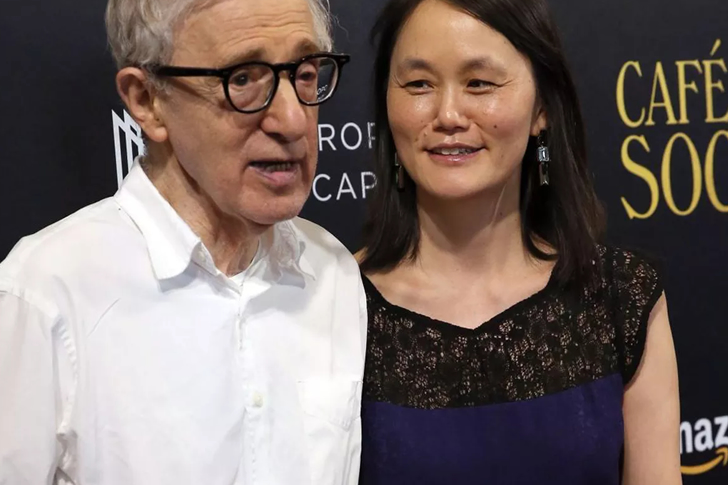 The all-around Woody Allen is notably known for his career in the movie industry for around 60 years now. He has become a successful writer, comedian, and director and has taken credit for numerous films. Woody was married to Mia Farrow when he first met Soon-Yi Previn, who was Mia's adopted daughter.
According to the couple, due to Woody's busy film life, he never became a father figure to Soon-Yi. Despite the issues that surrounded their rare relationship, they chose to ignore the comments and went on to pursue their love. They got married in 1997 and adopted two children. Soon-Yi has been defending her husband from all the damaging allegations against him. She stands by his side, from the time their controversial romance began until today. No matter what they say, this couple has held out against numerous hardships in their romance, but they came out victorious, resulting in more than two decades of love.
Cyndi Lauper & David Thornton – 28 Years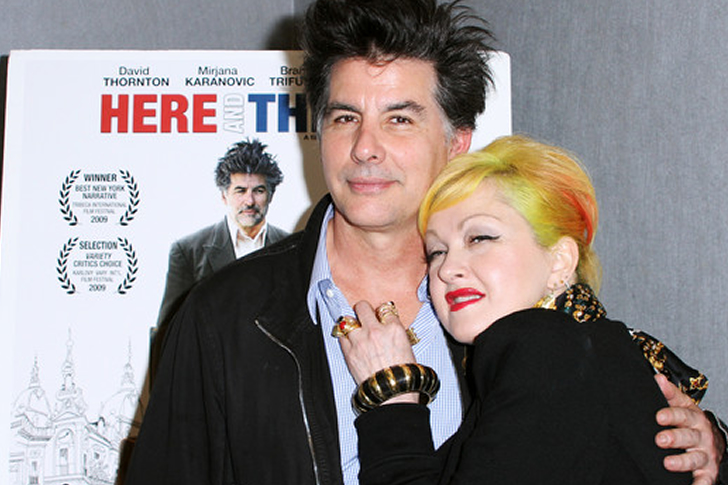 You may know Cyndi Lauper as the singer behind the hit songs Girls Just Wanna Have Fun, True Colors, and Time After Time. However, did you know that he is married to the actor David Thornton? Cyndi revealed David changed her life from the moment they met. She started to give him "teasing notes," which she usually gave to someone she liked. The singer even called him a "wimp" for not doing many press-ups like her. They also went on dates and walked on the beach after. On one of those dates, David told Cyndi that she should be the wave when she said that she wanted to be a kite flying over the waves, and that's when she deeply fell in love.
The two tied the knot in 1991. Despite working in two different fields, they work well as a team together. They put balance in everything, from their career to their married life. When Cyndi had to go to work when their son, Declyn Wallace, was still a child, David would stay at home to look after their kid. They also have a huge net worth, which may be the result of their proper money management.
Viola Davis & Julius Tennon – 16 years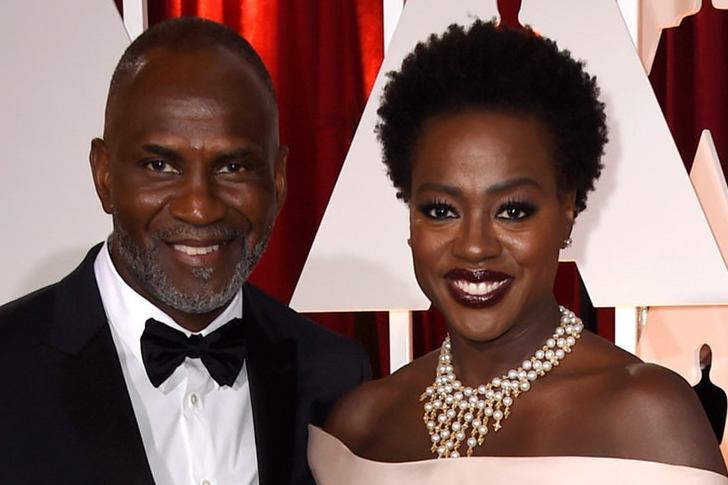 God answers prayers! All the credit goes to the powerful prayer Viola was asking God for in the early 2000s. She asked for the right man to finally come her way, and Viola eventually met Julius, who then became her husband by 2003. Truly an answered prayer and a blessing! In fact, he came at the time when Viola was experiencing an "intense period of loneliness." After they met on the set of City of Angels, they started dating, and it went on for four years. They made sure that they were strongly built to take the test of time, and they definitely were.
The pair strolls down the red carpet at every Hollywood event like they were naturally meant for each other. Like soulmates! They are color-coordinated as well, which is so sweet because Julius even looks at Viola lovingly. The adorable couple also owns a production company, JuVee Productions. How much cuter can these two get?
Bob Eubanks & Deborah James – 15 years married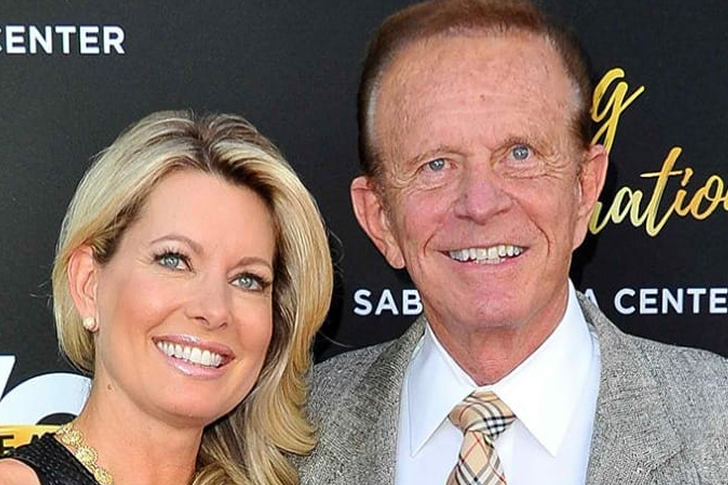 Famous for being the host of the hit '60s show The Newlywed Game, Bob Eubanks continued his career and took credit for another hit '80s TV show Card Sharks. Bob was married to another woman at the time when he reached the peak of his career. Eventually, he met the wedding coordinator, Deborah James, and married her in 2004. She also used to be one of the ladies on The Price is Right.
After they met, they instantly clicked and soon realized they belonged together. Deborah helped Bob mend his broken heart. They also proved to everyone that the 29-year age gap would never be a big issue in their romance. Bob and the Bella Vita Events owner have a young son named Noah. However, Bob already has three from his first marriage. He continues to appear on TV up until now. His latest TV appearance was in The Very Very Best of the '70s.
Cindy Crawford & Rande Gerber – 21 years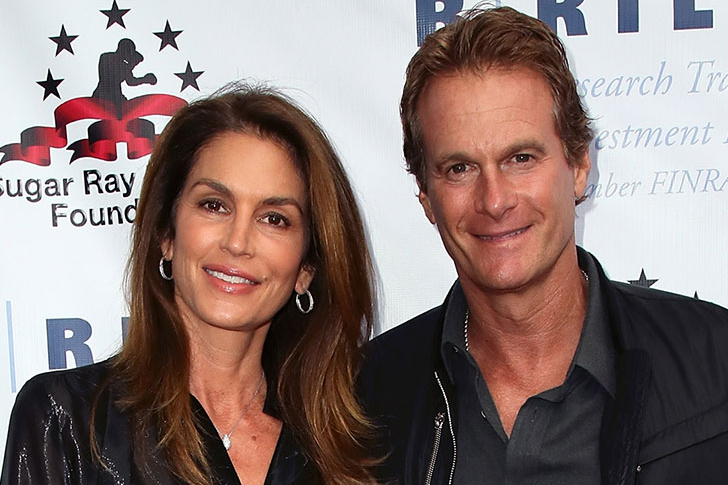 Cindy has been the inspiration of models throughout the years. As a supermodel, her career is by far the most impressive and aspiring. Aside from a successful career, she also has a budding love life with businessman and husband Rande Gerber, who was also a model once.
The couple celebrated their 21st anniversary last May 2019. The two are still as much in love with each other than they were years ago. In their social media accounts, you can find their sweet throwback pictures that credit their love through the years. Throwback pictures have become their special tradition for every anniversary. Cindy recently posted a throwback photo of their 1998 wedding in the Bahamas. She then declared her love for him, saying she loved the life they had together. Cindy also thanked Rande for spending his life with her, as she could not imagine herself being with anyone else. Aren't they just so adorable?
Alex Trebek & Jean Currivan – 29 years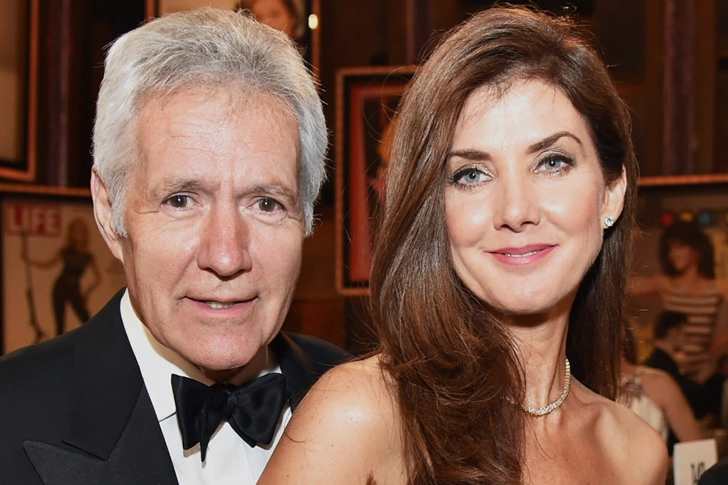 The famous host of the '80s hit TV show Jeopardy, Alex Trebek, continues to entertain his audience up until now. His contract doesn't end until 2022, so we'll be seeing him for some time. He also maintains a great balance between his career and his married life. He married Jean in 1990, and they continue to share this long-lasting union now and for the years to come.
Not only does Jean have good looks, but when it comes to home finance, she is an expert. Jean is a successful real estate project manager. They share a lovely home with their two children, daughter Emily, and son Matthew. The two have been together for 30 years now, and Alex is in awe of his wife for the way she handles him. She will often ask how his day has been, and Alex is thankful for her. For Jean, every day that she is with him is a gift.
Mark Harmon & Pam Dawber – 32 Years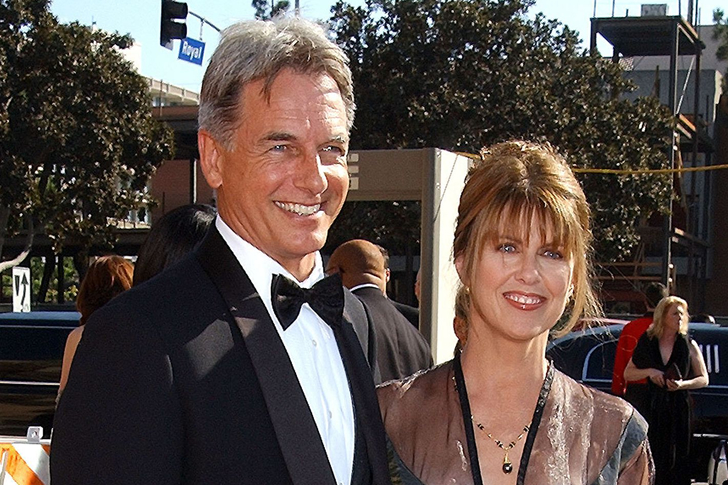 Mark Harmon became famous in the '80s and takes credit for his role in St. Elsewhere. He is still acting up to this day and can be seen in NCIS playing the role of special agent Leroy Jethro Gibbs. For his personal life, Mark married the actress Pam Dawber in 1987. The two were the hottest "it" couple back in the '80s. However, they were both notoriously private. Nobody could get a word about their relationship. Although they did not mean to make their romance a secret, they just wanted to keep everything about it personal so that the press could not exploit it.
Mark and Pam have two children together, Sean Thomas and Ty Christian. Pam is a dedicated mother to their kids and has not appeared in any projects recently. Not that she needs to work because Mark most likely earns a lot from the TV series that allows his family to live a comfortable life.
Sidney Poitier & Joanna Shimkus – 43 years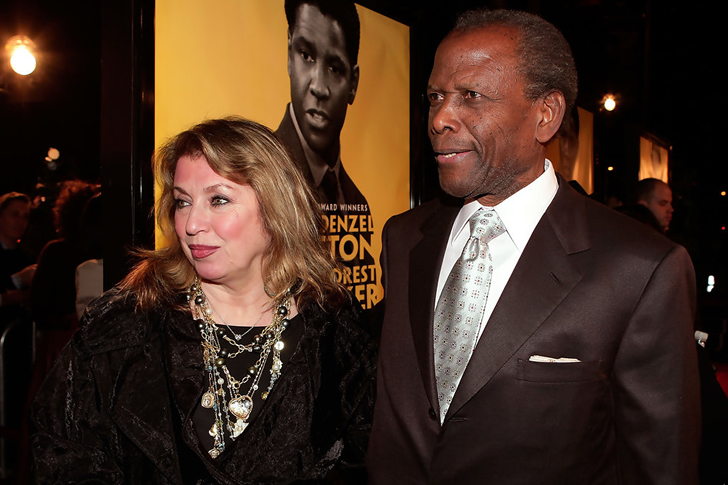 The first actor to take credit for winning a Golden Globe and Academy Awards for Best Actor for the film Lillies on the Field is Sidney Poitier, who has made his mark in Hollywood history. He was previously married to Juanita Hardy, which lasted for 15 years. It was revealed later on that within the nine years of marriage, Sidney had an affair.
In 1976, he married actress, Joanna Shimkus. They have two beautiful daughters together, Anika and Sydney Tamiia, while Sidney already has four children from his previous marriage. He doesn't act anymore, but he's set to appear in the new documentary Scales of Injustice. With all his contributions to the industry, Sidney was given a standing ovation at the 86th Academy Awards. At the time, he was supposed to give Angelina Jolie the Best Director Award, but instead, Jolie thanked him for his wonderful work, saying all artists would be in his "debt."
Sting & Trudie Styler – 37 years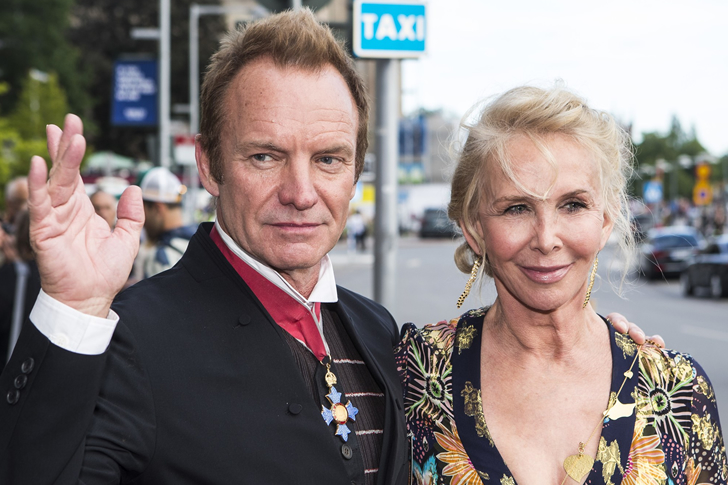 Sparks started flying like electricity in 1982, and it was static. After a decade, Sting and Trudie Styler finally tied the knot. Most celebrity couples don't wait that long to get hitched. However, these two took their time to build the friendship, which was the key to their marriage. Well, that and Trudie having the physique of a 22-year-old, as Sting jokingly shared with ITV's Loose Women. On the other hand, Trudie described her husband as a "very romantic man." In fact, he said that whenever their anniversary would come, they should be together.
There was never a time that these two were not by each other's side. Sting would always make sure he had nothing to do on August 20 to 22 so that he could spend a special time with his wife. Both of them were born in the '50s, but Trudie is three years younger. The couple mentioned how they reminisce about the TV shows they liked at that time. The nostalgic feeling was something they both shared, which made them closer.
Barbara Eden & Jon Eicholtz – 28 years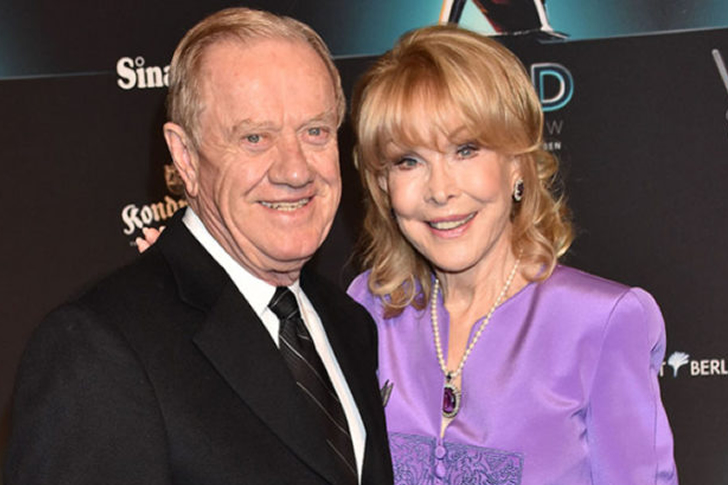 Barbara Eden was the star of the popular sitcom I Dream of Jeannie, which ran from 1965 to 1970. They have been together for 29 years, and Barbara admitted marriage is never easy. However, their love lasts because she walks in her husband's shoes if they have a problem so that she understands his side. She also makes sure that she is true to herself, not trying to be anyone else.
She has been married twice before Jon Eicholtz. Barbara and Jon don't have any children together. This is probably due to the fact that her son with ex-husband Michael Ansara had a tragic death. For her career, she doesn't earn much from acting like she used to back in the day, but she probably has made some investments for her family's future. However, she continues to make guest appearances on TV from time to time. Barbara recently appeared on The Real Housewives of Beverly Hills back in 2019.
Hugh Jackman & Deborah-Lee Furness – 23 years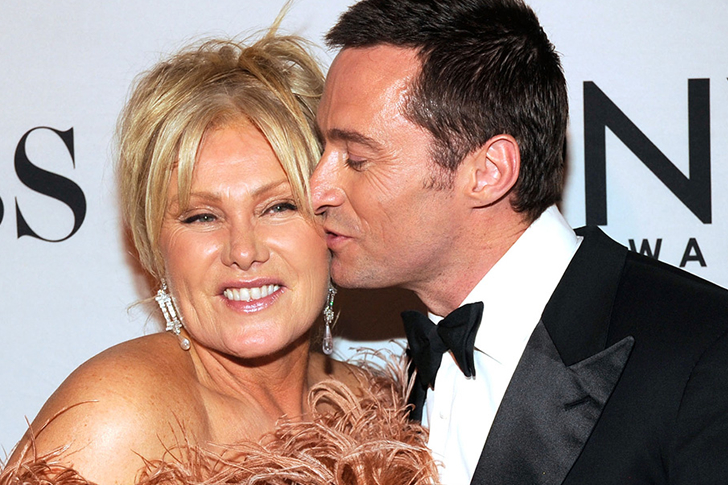 One of the strongest Hollywood couples that stood the test of time is Hugh and Deborah-Lee, who first met in 1995. They're both Australians and met when they started working together in a drama show. After two weeks, he knew right there and then that she was the love of his life.
The secret to their relationship was communication. They made a deal to always tell each other how they feel. You got to give them credit for honesty. Every time they were met with new challenges, they always did what was best for the family. Deborah also said they have a fantastic connection, and she is thankful that she has met her soulmate. On the other hand, Hugh makes sure he can continuously define the perfect meaning of the word "soulmate," and so, he religiously follows the "happy wife, happy life motto." Hugh is currently on tour for The Man. The Music. The Show.
Phoebe Cates & Kevin Kline – 35 years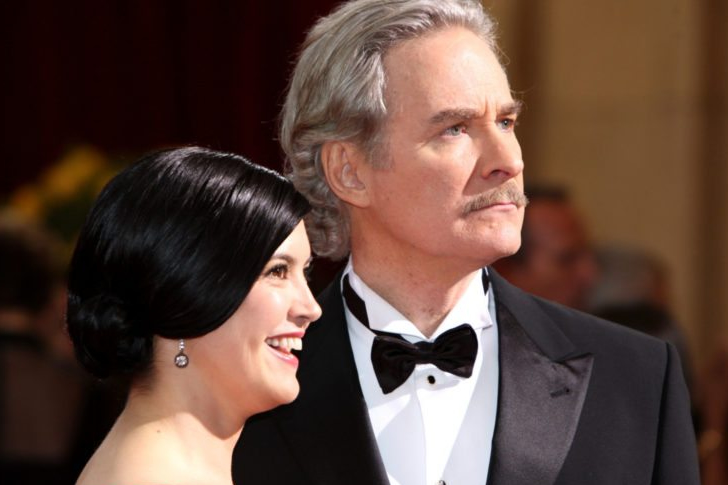 Popularly known in the '80s as an actress and model, Phoebe Cates' appearance in the films Gremlins and Fast Times at Ridgemont High made her famous to the highest degree of her career. Kevin Kline, on the other hand, is a theatre actor. After starring in Sophie's Choice, he gained worldwide recognition. In time, the two finally crossed paths, fell in love, and got married in 1989.
They first met when they were auditioning for the 1983 movie The Big Chill. Although Phoebe did not get the part she was aiming for, at least, she got herself a good husband. Anyhow, their romance did not start until after two years, when they met again at a public theatre in New York. It was during this time when the romance started brewing. Currently, they live in the New York Upper Eastside with their two kids. Phoebe turned her focus on her boutique, Blue Tree, for the past decade, while Kevin is currently working on The Starling.
Bob Newhart & Ginnie Newhart – 55 years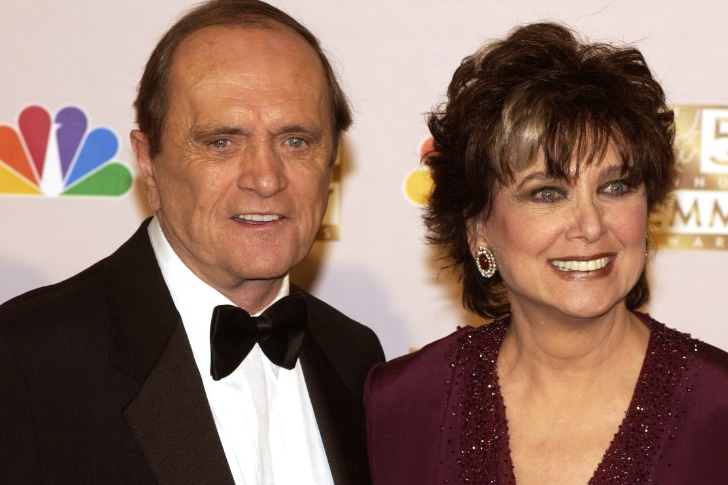 Rising to fame in the '60s thanks to his live album The Button-Down Mind of Bob Newhart, this comedian opened new doors of possibilities. He eventually ventured into acting and became one of Hollywood's popular stars. He married Virginia Quinn, aka Ginnie Newhart, in 1964. What is the secret to their romance? According to Bob himself, it is laughter. He explained there is something about laughter and marriage longevity that couples have to learn.
Bob is very thankful to his friend, who introduced him to Ginnie. His pal seemed to foresee their future, saying they would call one of their kids "Buddy." Bob and Ginnie are now parents to four children — two boys and two girls. Today, Bob has millions of dollars in investments in the bank. He doesn't intend to retire anytime soon. He made recent appearances on TV, The Big Bang Theory, and in a 2019 documentary, Funny You Never Knew.
Tony Bennett & Susan Crow – 12 years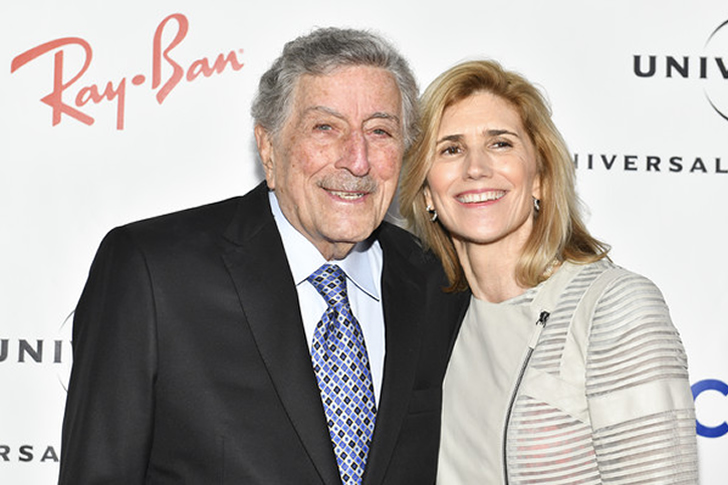 The singer, Tony Bennet, started his career at a very young age. He became popular in the '50s with his hit single Because of You. With one hit came another, such as Rags to Riches and I Left My Heart in San Francisco. He eventually met Susan Crow, who was a teacher. Tony was 40 years older, and he was married at the time to his second wife. They eventually hired lawyers to get separated, and he only started dating Susan in the late '80s.
Decades later, Tony and Susan got married in 2007. They founded a charity together, Exploring the Arts, and made investments in the public school Frank Sinatra School of the Arts. Susan's experience teaching at the public school has been to the couple's advantage when they founded the schools they have today. In fact, she is now the Board President of ETA, which works with about 17 schools in New York and Los Angeles. Evidently, this couple has been working harmoniously together.
Loni Anderson & Bob Flick – 11 years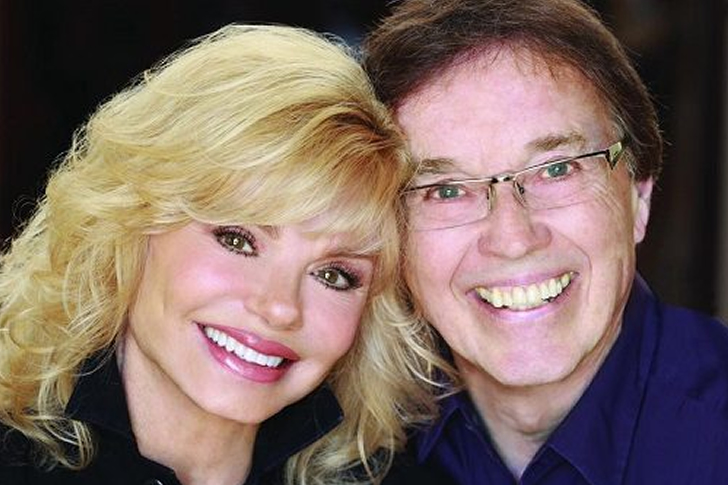 Popularly known for her performance in WKRP in Cincinnati, Loni Anderson takes credit for her role as Jennifer Marlowe that gained her Emmy Award nominations. Bob Flick of The Brothers Four, is her longest relationship at 11 years now and still counting. The two met at a movie premiere in Minneapolis, and from there, their relationship quickly hit stride. Loni married the American folk singer in 2008.
The event was only attended by their friends, family, and Loni's son, Quinton Reynolds, who walked her down the aisle. Quinton is Loni's adopted child from her previous marriage. They don't have children together, but other than her adopted child with ex-husband Burt Reynolds, Loni shares a biological child with ex-husband Bruce Hasselburg. Today, Loni is still part of the limelight, continuing her work as a great actress. She doesn't have any projects at the moment but has recently appeared in the show My Sister is So Gay.
Olivia Newton-John & John Easterling – 11 years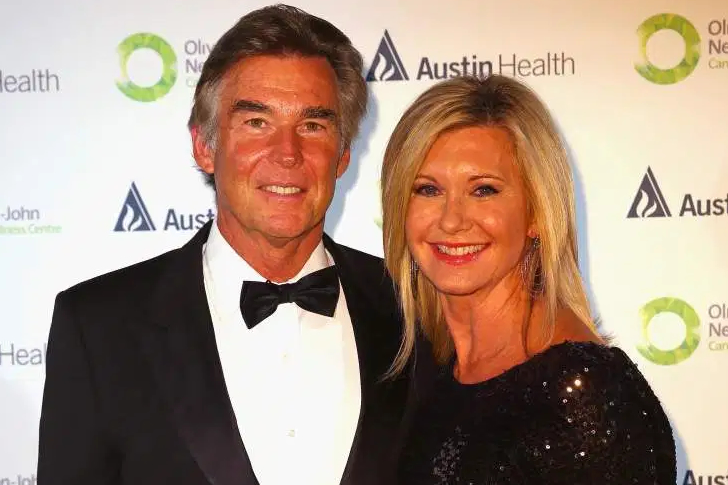 Olivia Newton-John is a singer and actress known for her iconic role in the film Grease. John Easterling, on the other hand, is the founder of Amazon Herb Company. He is known for his steady investments in the company and as an environmentalist. The two met through their mutual friends during an environmental show. At the time, John was showing his botanicals and was just starting his Amazon Herb Company.
After a few years, they often bump into each other, especially at charity functions. From acquaintances, their relationship grew from friends to lovers. The couple then got married in 2008. Currently. Olivia is experiencing health problems, the same disease for the third time. Her husband continues to support her as her pillar of strength every step of the way. In a recent interview, Olivia shared that this time, she doesn't even want to know how much time she has left.
Peter Weller & Shari Stowe – 13 years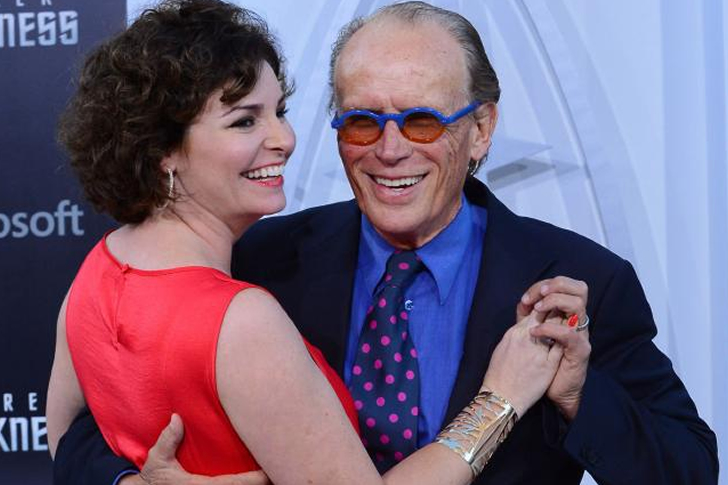 Peter Weller is well known for starring in popular films such as Robocop and The Adventures of Buckaroo Banzai Across the 8th Dimension. He married Shari Stowe on the same day as his birthday back in 2006. He turned 59 years old on the day of their wedding day. They invited big stars to their wedding such as Carrie Fisher and Marg Helgenberger. The couple decided not to have any children, which is a common thing in Hollywood for some celebrity couples.
Peter hasn't retired in the acting scene yet. He takes credit for his most recent appearance in MacGyver. So far, he has appeared in a total of 70 films. He also has a role in the 2020 TV series JJ Villard's Fairy Tales, playing the role of Sergeant Hardcop. Peter also ventures into voice acting, voicing Bruce Wayne/Batman's character in the two-part animated adaptation of The Dark Knight Returns in 2012 to 2013. At 73 years old, even his age can't stop Peter from acting.
Bryan Cranston & Robin Dearden – 31 years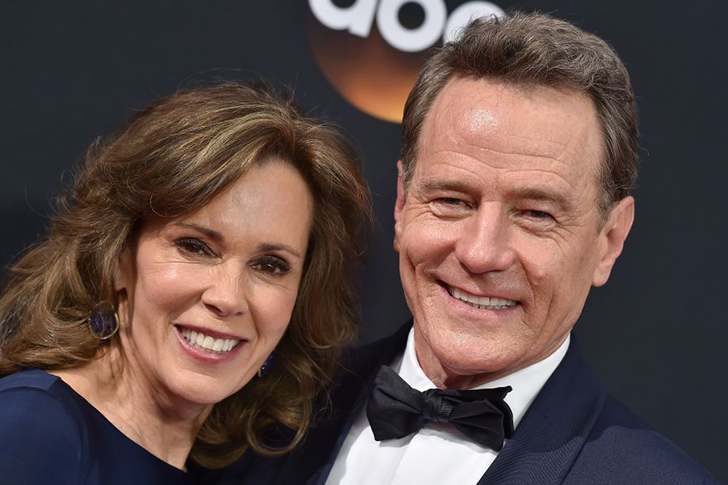 Bryan Cranston and Robin Dearden first met in 1986 on the set of the film Airwolf. He played the role of a villain who hijacked a sorority reunion cruise, and Robin was one of the girls. At the time, they were both seeing other people. They didn't start dating until a year later when they crossed paths again and were finally single. They formed an instant connection that resulted in a lot of flirting. Sparks flew, and the two got married in 1989. Although they found the show "terrible," they are probably glad that they did since it changed their lives.
For his career, Byran hit the jackpot when he became an international sensation for playing the lead role for the hit TV series Breaking Bad. The critically-acclaimed show was a massive success giving him much credit as an A-lister in the industry. His next project is for the upcoming film entitled The One and Only Ivan.
Elizabeth Banks & Max Handelman – 16 years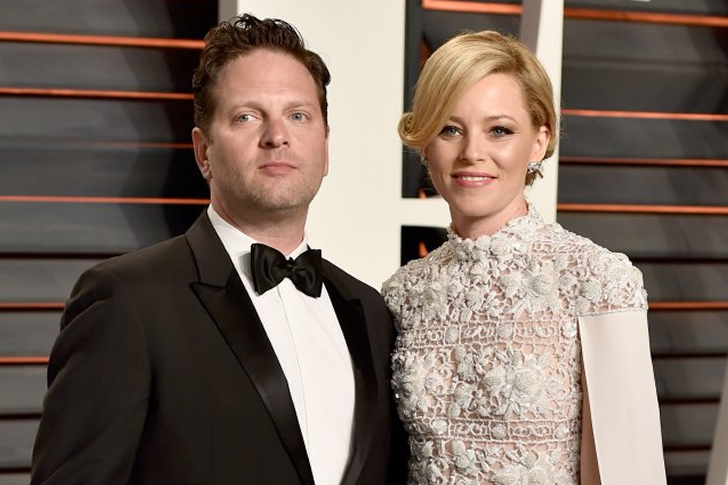 Elizabeth first met producer Max Handelman in college. They got married in 2003, and Elizabeth never thought they would get married, but she is grateful that they did. With love and support from Max, Elizabeth continues to pursue her career as a director. The Pitch Perfect director continues to do well in the male-dominated industry of filmmakers with her husband by his side. They are currently working together on various projects that she has either directed or acted in. One of the movies that they both made an investment in is her most recent work, which is a remake of Charlie's Angels.
Talking about their marriage, Elizabeth said she is proud of their longstanding union. She is thankful that they manage to grow together, making decisions that will keep them close – like working together. The two now have a film production company of their own, which probably helps make their bond much stronger.
Will Smith & Jada Pinket-Smith – 22 years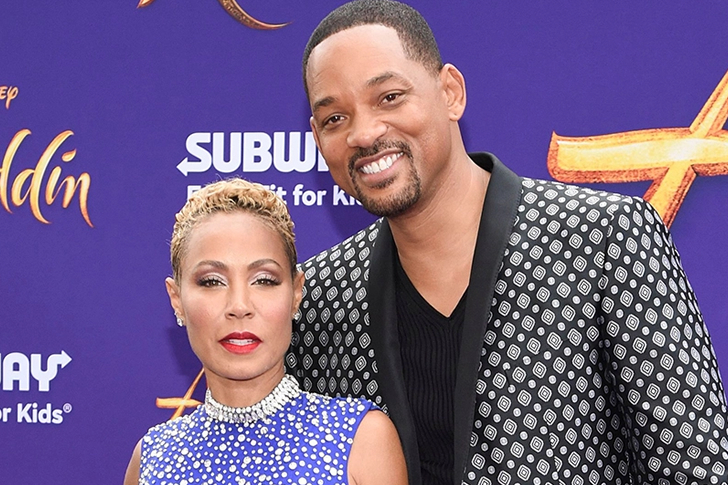 Will and Jada got married in 1997. Being one of the highest-paid actors in the industry, Will made a fortune one box office hit after another. However, his investments didn't work out at the time. During his marriage with Jada, things got difficult. They realized that money doesn't bring happiness. They have been through a lot of ups and downs that don't call themselves husband and wife. Instead, they refer to each other as "life partners." Jada has never been a fan of marriage, and Will supports his wife's belief. They end up "refining their relationship," dissolving all the expectations, ideas, expectations, and labels that come in being a couple.
The two worked everything out together and put their family first. Together they were able to overcome various challenges in life. Their support for one another continues to inspire others in the industry. For his career, Will is currently working with Martin Lawrence on reprising their roles in Bad Boys For Life.
Mike Farrell & Shelley Fabares – 35 Years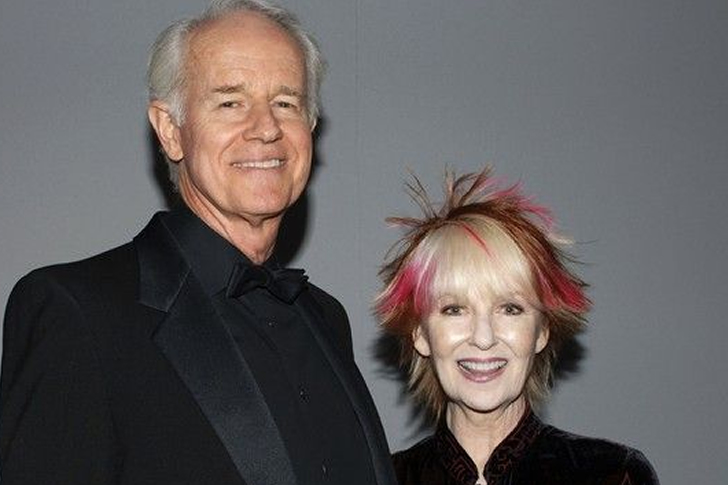 Mike Farrell's popularity grew in the mid-'70s for playing the role of Captain B.J. in the show M*A*S*H. Mike also takes credit for his appearance in the 2018 TV show American Crime Story: The Assassination of Gianni Versace, and recently, he appeared in NCIS.
Mike was previously married to actress Judy Hayden, while Shelley Fabares, an actress, was married to Lou Adler. Eventually, the two became single and found a better partner in each other. They got married in 1984, and since then, they have created a loving marriage that has stood the test of time. They first met on the set of The Interns. However, it was not until they crossed paths again after 12 years that their hearts started beating for each other. The timing was perfect since this was when they were already separated from their respective partners. They don't have kids but are happy together.
Kris Kristofferson & Lisa Meyers – 36 Years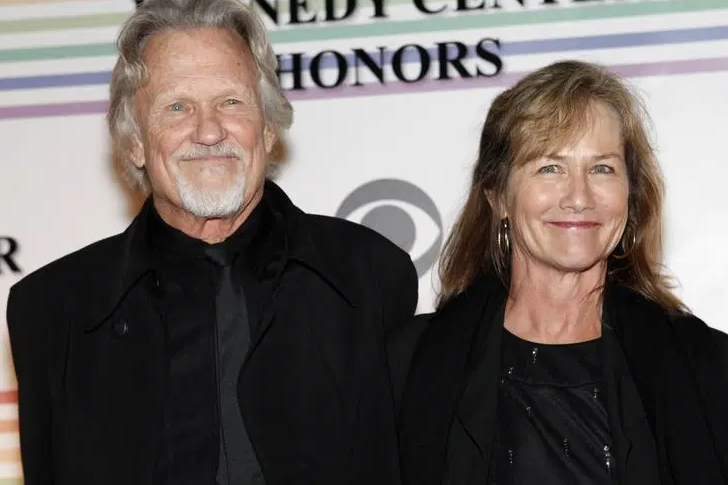 Kris Kristofferson takes credit for his songs such as Me and Bobby McGee and Help Me Make It Through the Night. From singing, he also took his chance at acting. His most well-known role was in the movie A Star is Born in 1976. Despite the fame, Kris still felt a little low. The road had been his escape at the time, going out and about and performing everyone. When he met Kris at the gym, he was so thankful. Despite their 20 years age gap, they quickly hit it off. After a year of dating, they took their relationship to another level.
Kris and Lisa Meyers have been happily married since 1983. They have a big loving family with five children together. He's still acting and was last seen to have made an appearance on Blaze in 2018. He is set to appear in the upcoming TV special All in for the Gambler: Kenny Rogers' Farewell Concert Celebration.
Felicity Huffman & William H. Macy – 21 years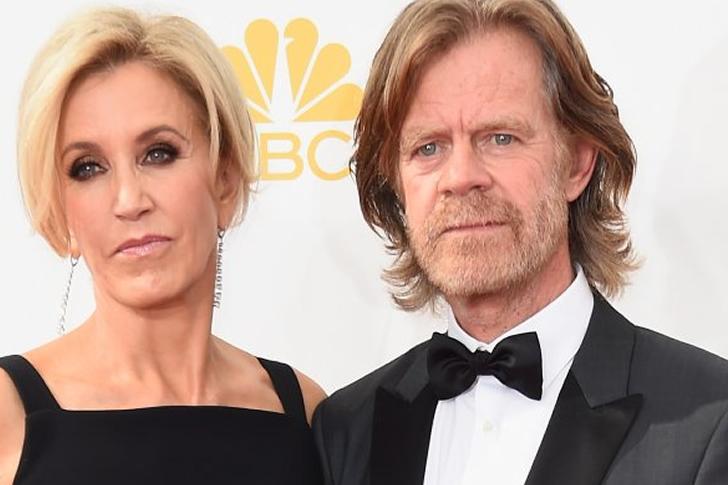 Felicity and William first met through a New York City theatre company. They dated for fifteen years before getting hitched. These lovebirds are known for their sweet red carpet poses. They take credit as the face of true love in Hollywood for the past years. In fact, they love doing things together. Felicity, who starred in Georgia Rule, said that she loves to go for a run, read, and dine with her husband. Their favorite pizza place is the Pizzeria Mozza in LA. Macy also shared with Closer Weekly that they often go away and stay in a hotel for the weekend.
However, before they reached this level of romance, Felicity admitted she was scared of marriage that she would instead step in front of a bus than walk down the aisle. It was the reason they had an on-and-off romance for 15 years before she finally seriously took his proposal. They tied the knot in 1997 and have been together since then.
Chevy Chase & Jayni Luke – 37 Years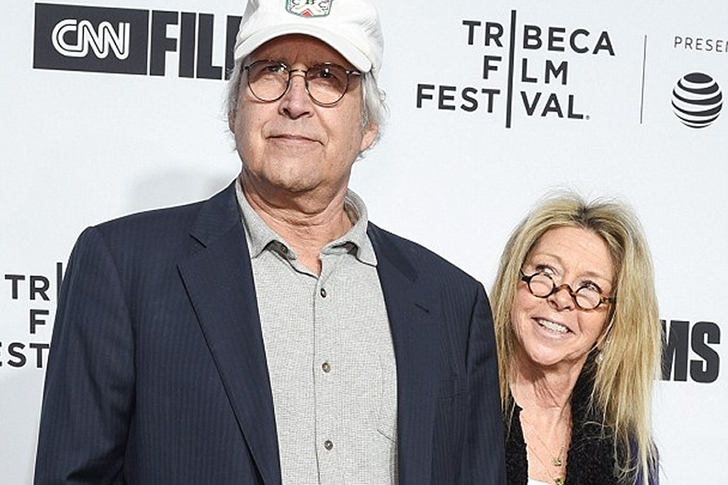 The comedian Chevy Chase is popularly known for the lead roles he played in movies such as National Lampoon's Vacation and Fletch. For his personal life, Chevy and Jayni Luke got married in 1982. Prior to Jayni, Chevy had two failed marriages. How their relationship brewed? Chevy revealed they were both on the set of a movie they were both working on. At the time, Jayni was one of the production coordinators. Although she never gave him attention when he made some moves, Chevy knew that she was the one he would marry. At the time, Jayni did not want to be romantically involved with any celebrity, but she could not stop falling for Chevy.
Today, the couple has three beautiful daughters together, Emily Evelyn, Cydney Cathalene, and Caley Leigh. He also had a son, Bryan Perkins, with ex-wife Jacqueline Carlin. Chase continues to pursue acting. His earnings go to the best investments one can have, his family. He is set to appear in the upcoming films The Ogilvy Fortune, Federal Offense, and The Very Excellent Mr. Dundee.
Vanessa Redgrave & Franco Nero – 13 Years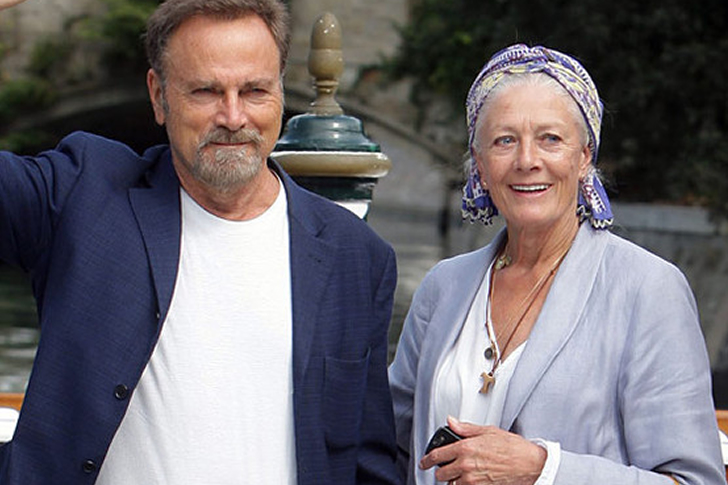 After 39 years of not being married following her first failed relationship, Vanessa Redgrave once again tied the knot with Franco Nero in 2006. The two started dating in 1967 but ended up breaking up after several years. However, when their paths crossed again, they finally sealed their relationship with a marriage. Vanessa is a known stage, movie, television actress, and political activist. She is a 2003 American Theater Hall of Fame inductee and a receiver of the 2010 BAFTA Fellowship. Despite her strong image, Vanessa is a softie who loves long beach walks with her husband. She is also fond of receiving lavish bouquets from Franco. Thankfully, she has a very romantic life partner. He does everything that she wants, saying romanticism is a "wonderful thing."
Nero, on the other hand, is an Italian actor best known for his breakthrough role as the titular character in the movie Django and Django Strikes Again. With their combined net worth of $30 million, they surely have insurance to cover them when they decide to stop working due to their age.
David McCallum & Katherine Carpenter – 52 Years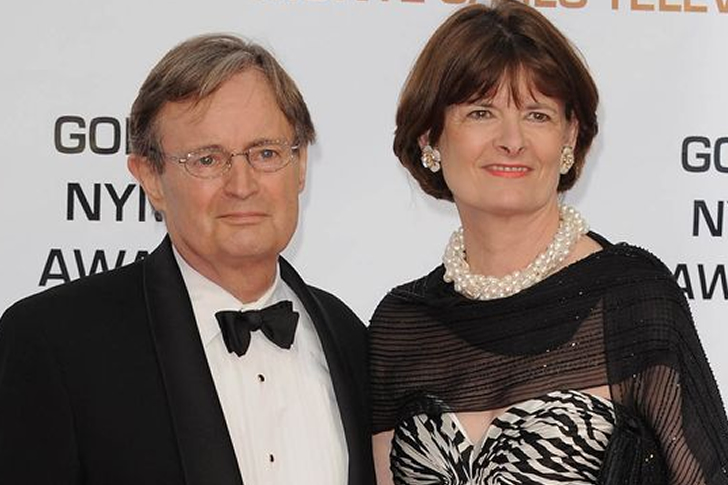 David McCallum made waves in the entertainment world with the success of his 1960s television show, The Man from U.N.C.L.E. The show had been on the air for four years. He is also one of the mainstays of the long-running television series, NCIS. In 1976, in the middle of his fame, McCallum married Katherine Carpenter.
David and Katherine first crossed paths when the latter was still working as a model. She was only 21 years old then, but they quickly got along. In an instant, they were inseparable. He even brought her to Japan for the press tour of his show. This move was not surprising at all, knowing David was thankful for Katherine for making a new man of him amid everything he had gone through. Today, they have been married for 52 years. They share two kids, Sophie and Peter. With a $10 million net worth, their children didn't need to opt for student loans when they were still studying because their father could surely provide everything they needed.
Queen Elizabeth II & Prince Philip – 71 years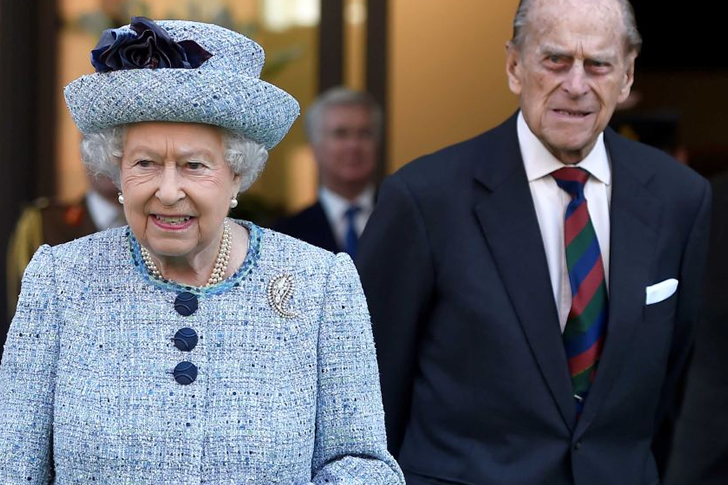 Currently, they hold a record for having the lengthiest marriage in the British monarchy. Queen Elizabeth and Prince Philip celebrated their 71st-anniversary last year in November 2018. They first got acquainted at the Royal Naval College, where they started exchanging letters that build up their romance. As expected of the two, they uphold the highest degree of values of their generation. They have never been sighted holding hands in public according to Gyles Brandreth, the royal biographer.
Despite the numerous royal rules and protocols, Queen Elizabeth still talks fondly of her husband. On their golden wedding anniversary in 1997, she called Prince Philip her "strength," who stayed by her side all these years. However, despite the longevity of their romance, it wasn't always straightforward, and there were many obstacles that they had successfully surpassed through time. Prince Philip also sees himself as more pragmatic than romantic, which is just right for their relationship. Perfect dynamics for the two royalties.
Christopher & Georgianne Walken – 50 Years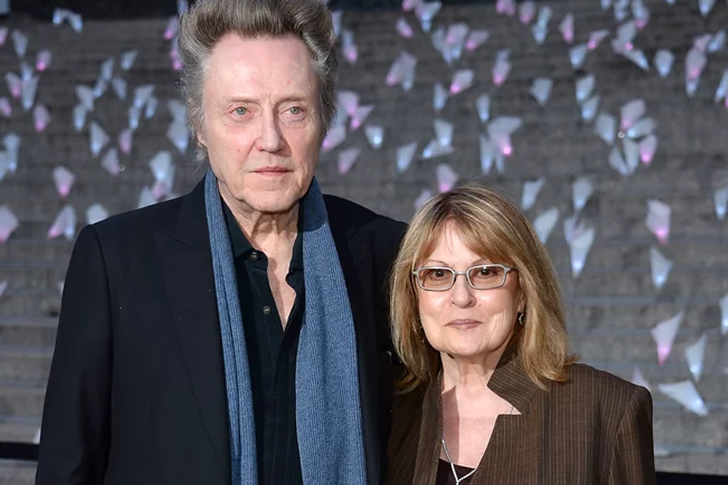 Christopher Walken has been known for many things. He is an actor, singer, dancer, director, comedian, screenwriter, and playwright. In his 67 years in the business, Christopher has already appeared in more than 100 films and television programs. Along the way, when the actor was touring with West Side Story, he met Emmy Award-winning casting director Georgianne Leigh.
After this chance encounter, the two became inseparable. So much so that in 1969, Walken and Leigh finally shared vows and got married. The couple has been married for 50 years now. However, the two opted not to have any kids. Christopher earlier said in his interviews that being childless is one of the main reasons behind having a successful career – he believes this is the best way to balance his personal and work life. He now has a $50 million net worth, which is why it's important for them to secure themselves a good home security system to keep them safe.
Harrison Ford & Calista Flockhart – 17 Years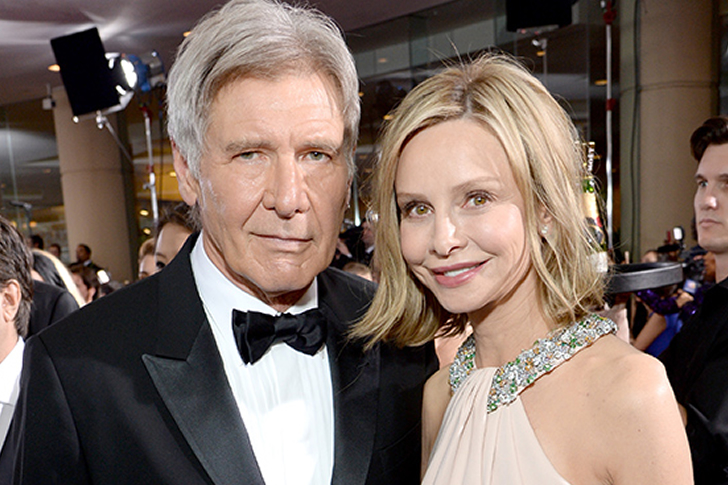 Harrison Ford and Calista Flockhart met at the Golden Globes. To catch his attention, Calista deliberately spilled her drink "by accident" at the Star Wars star. Despite the embarrassing moment, the two ended up together and decided to meet up again for another time. This led to their small get-together activity, with fellow actor James Marsden accompanying the two as Flockhart's wingman. After sharing a few conversations over dinner, the actress' investment finally paid off. Their romance eventually started to blossom.
Harrison was 60 years old then while Calista was 38 years old when they met, but despite the age gap, they were the perfect match. After several years of dating, Harrison finally popped the question in 2009. Well, who could resist his charisma and appeal? With her feelings for the actor strong and unchanging right from the beginning, Calista said yes. The two tied the knot in 2010 and now have been together for 17 years.
Kirk Douglas & Anne Buydens – 65 years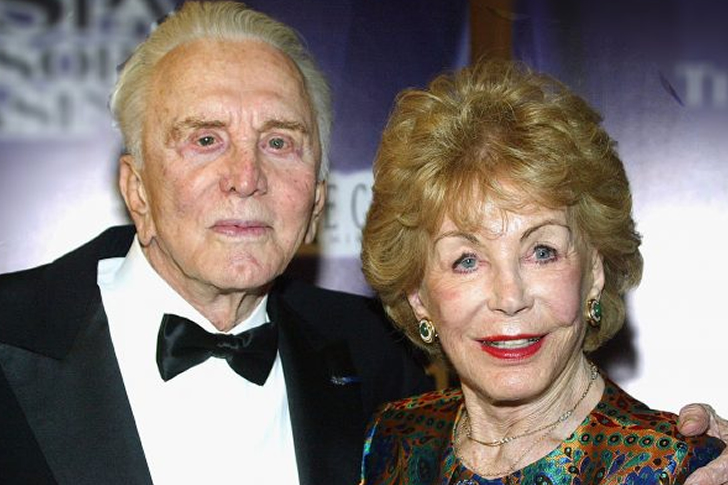 Like many relationships, Kirk Douglas and Anne Buydens began as colleagues, working on a project. Eventually, after the two started meeting more frequently, they established a strong friendship. Well, like every other love story, this bond soon became love. Since then, the lovely couple was married for over six decades before Kirk's unfortunate passing in 2020. Well, one thing's for sure, even though he had his shortcomings, the actor did all he could to keep Anne and their kids happy.
It wasn't all rainbows and butterflies, though. In the book Kirk & Anne, he shared about having affairs with Hollywood personalities Patricia Neal and Rita Hayworth. Even so, he didn't hide any of them from Anne. For that, Kirk undoubtedly deserves some credit for being honest through it all. Over the years, the two remained together through thick and thin, as a couple bound with love and as parents to their children.
Steven & Maureen Van Zandt – 37 Years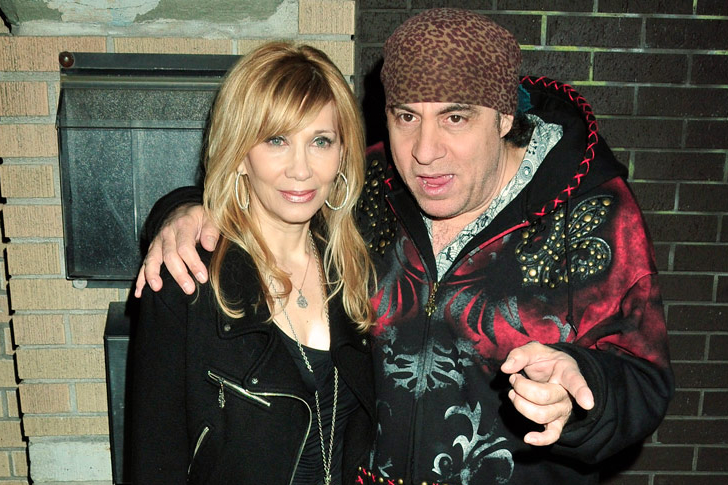 Steven Van Zandt made a name in the music world as a member of Bruce Springsteen's E Street Band. However, this Rock and Roll Hall-of-Famer is also quite a talented actor. Besides rocking the stages, Steve also pursued an acting career. Among all the projects he starred in, it's arguably a safe bet that his best experience was during his time working on the TV series The Sopranos, where he got his first-ever acting credit.
A few years before working on the crime drama, Steven met Maureen Santoro, whom he later married. Eventually, besides being a couple in real life, Steve and Maureen soon got the chance to perform as an on-screen married couple for The Sopranos. Well, with their already-established chemistry together, their performance was already a surefire win. With their marriage spanning over three decades already, it's safe to say that Steve and Maureen will continue to spend their lives together, happily in love.
Matt Damon & Luciana Barroso – 14 Years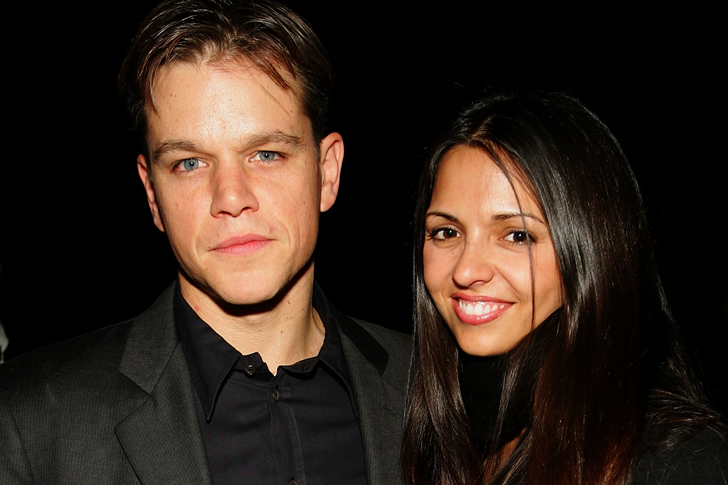 At this point, almost everyone knows the world-famous Hollywood actor Matt Damon. However, the opposite can be said for his wife, Luciana Barroso. Even so, there's one thing we know for sure: she possesses everything that the actor wants in a life partner. After their chance encounter at a bar, the two immediately discovered their feelings for each other. From that point on, their relationship just went higher and higher.
Matt and Luciana have been married since 2005. Through the years, the couple is now proud parents of three children, Isabella, Gia Zavala, and Stella. With a $170 million net worth, these kids will have no problem with their tuition fees – and probably no student loans to worry about. In fact, they can even pick the most reputable school that they want. With their parents' wealth, it's safe to say these kids will always be supported, especially in the times they need it most.
Lee Majors & Faith Majors – 17 years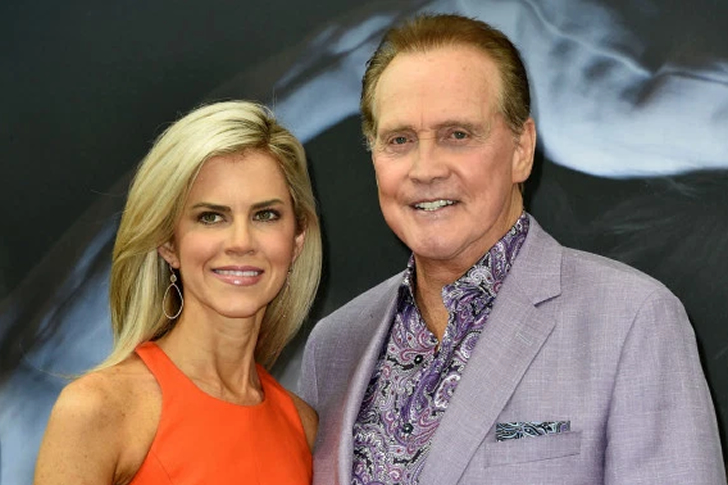 Lee Majors is best known for taking credit for his lead roles in TV shows like The Fall Guy and The Six Million Dollar Man. However, before acting, Lee had quite a liking for football. Unfortunately, after an accident, his athletic career had to end earlier than expected. Even so, when one door closes, another one opens. For Lee, this next opportunity was acting. After taking his time, honing his talents in acting schools, Lee finally got his big break in the Western TV series The Big Valley.
Through the years, the actor has gone through three failed marriages. Even so, he didn't give up on his journey to find love. Soon after, he married his fourth wife, actress and model Faith Noelle Cross in 2002. Just like his past partners, Faith is undoubtedly beautiful. However, that's the only common point she shares with them. Today, even after 18 years together, the couple are still more than happy spending their days in each other's company.
Maggie Gyllenhaal & Peter Sarsgaard – 17 Years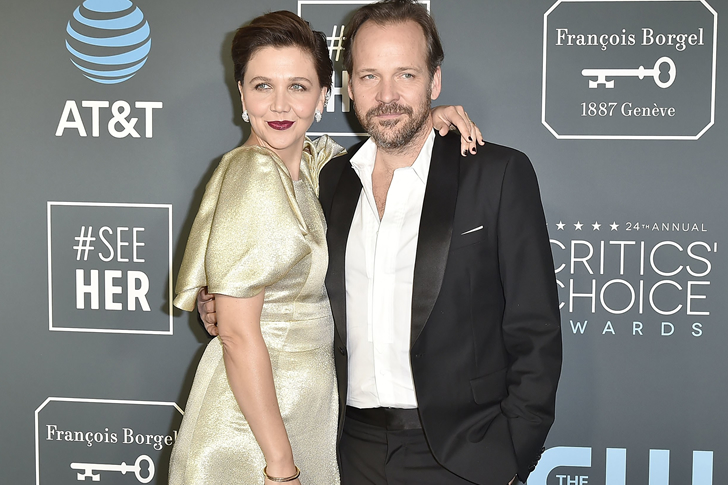 Another actor who first had a passion for sports, Peter Sarsgaard was also quite a fan of soccer – in fact, he even took ballet lessons to improve his coordination. However, after experiencing more than a few injuries after playing a game, he ended his journey of being a pro player. Instead, he found himself enjoying the theater. Today, Peter Sarsgaard is among the many successful actors working in the industry.
Maggie Gyllenhaal might have made you fall in love with her roles in the movies The Dark Knight, Won't Back Down, and Crazy Heart. However, from the looks of it, fans are not the only ones who fell for her. Her fellow actor, Peter, ended up marrying the 41-year-old star in 2009. A decade after, they now have two children, Gloria Ray and Ramona. Besides their lives as parents, both are also set to appear in the upcoming Ready To Ride: A Musical Homecoming. Like their previous works, this will surely be another great investment for the two.
Peter Hermann & Mariska Hargitay – 15 Years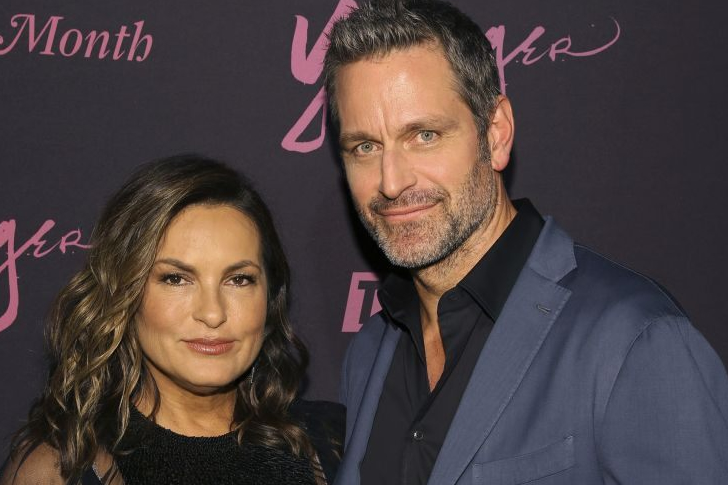 In the earlier years of his career, Peter Hermann landed fairly small roles for a few projects, including Guiding Light, Beautiful People, and Angel Eyes. Meanwhile, since the show's launch in 1999, Mariska Hargitay was already a part of the Law & Order: Special Victims Unit ensemble – she's the show's longest-running cast member. However, in 2002, Peter received the opportunity to land a recurring role in the crime drama. Well, by the looks of it, both of them got more than what they expected from this acting gig – and that's a good thing!
Peter and Mariska tied the knot in 2004. Mariska remains in the long-running NBC series, playing New York Police Department Captain Olivia Benson. Her husband, on the other hand, is set to appear in a new television show. The celebrity couple has three children, Amaya Josephine, August Miklos Friedrich, and Andrew Nicolas Hargitay. With their combined $60 million net worth, they surely have a financial advisor to help them handle their money matters for them and their kids' future.
Freddie Prinze Jr. & Sarah Michelle Gellar – 19 Years
If you're already a teenager during the 1990s, you probably know Freddie Prinze Jr. and Sarah Michelle Gellar. They both appeared in the movie I Know What You Did Last Summer and have been together in several films and TV series since then. Over the years, Freddie also had the chance to lend his voice to animated roles like in Star Wars Rebels and Dragon Age: Inquisition. Meanwhile, Sarah found some success working in the culinary business.
Apparently, throughout the many films they worked on together, the two didn't go on a single date. Instead, they began hanging out in 2000. Two years later, they decided to tie the knot. They have been married for 19 years and are blessed with two kids, Charlotte Grace and Rocky James. Sarah is still busy doing acting gigs, while Freddie focuses mostly on writing his new book. With a combined net worth of $39 million, this couple sure knows how to make full use of their investment money.
Tina Fey & Jeff Richmond – 25 Years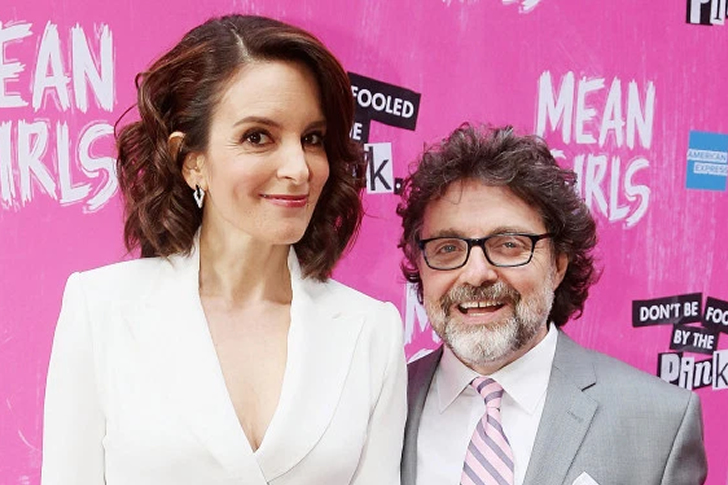 Tina Fey is not only successful in front of the camera but behind as well. Besides being an actress and comedian, she is also a writer, producer, and playwright. Her chosen career path wasn't surprising since she was already interested in comedy and writing when she was just in middle school. She is best known as a part of the NBC sketch comedy series Saturday Night Live. The 49-year-old star is also the one behind the acclaimed comedy series 30 Rock and Unbreakable Kimmy Schmidt.
In 2001, Fey tied the knot with the famed composer Jeff Richmond. Their relationship started in 1994. After 25 years of being together, they are blessed with two kids: Alice Zenobia and Penelope Athena Richmond. The kids are 14 years old and 8 years old, respectively. As both are currently in school, they are definitely far from opting for student loans thanks to their parents. Jeff continuously works for Broadway shows, while Tina has several projects lined up.
Prince Edward & Sophie, Countess of Wessex – 20 Years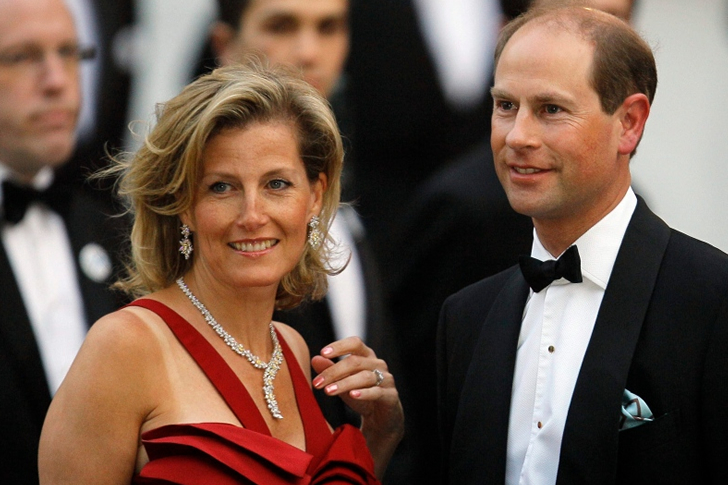 More often than not, love is something that can't be rushed. Like many things, it's an investment shared between two people. Before a relationship can become romantic, a couple often needs to take some time to strengthen the bond they share. Well, such is the case between Prince Edward and Sophie, now the Countess of Wessex.
Before they became lovers, the two were like the best of friends. Throughout the times they spent together, Edward and Sophie would often be found enjoying their common hobbies: sports and outdoor living – sometimes, they also go horseback riding. With their feelings for each other becoming more and more apparent, the Prince was already more than willing to spend the rest of his days with her. In fact, when he proposed to Sophie, Prince Edward gave her a luxurious ring, one that is worth a whopping $131,000. Now, years after their marriage, the happy couple have also become loving parents for their two kids: Lady Louise Windsor and James, Viscount Severn.
Ann Curry & Brian Ross – 30 Years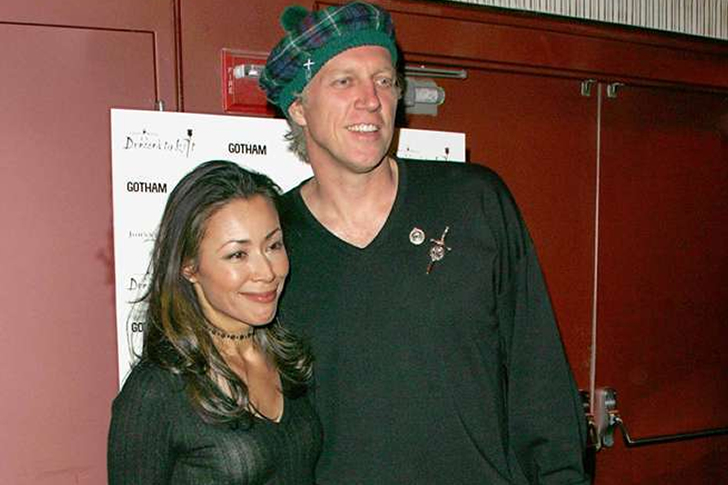 Ann Curry has been a journalist, photojournalist, and reporter for over 30 years. She mostly focuses on human suffering in war zones and natural disasters. Through the years, she has been reporting from places as far as Syria, Lebanon, Israel, Afghanistan, Iraq, and many more. Since August 2019, Curry has taken the privilege of hosting the TBS show Chasing the Cure. However, before she became a prominent name in the field of reporting, this journalist met her now-husband, Brian Ross, when she was in college.
Ross is a successful software executive. However, despite their differences, the two ended up getting married – love knows no boundaries after all. They tied the knot in 1989, and since then, the couple has been together for three decades and share two beautiful kids: William Walker Curry Ross and McKenzie Ross. As a reporter and software executive, they probably have a high-tech home security system to keep everyone safe.
Eileen Davidson & Vincent Van Patten – 16 Years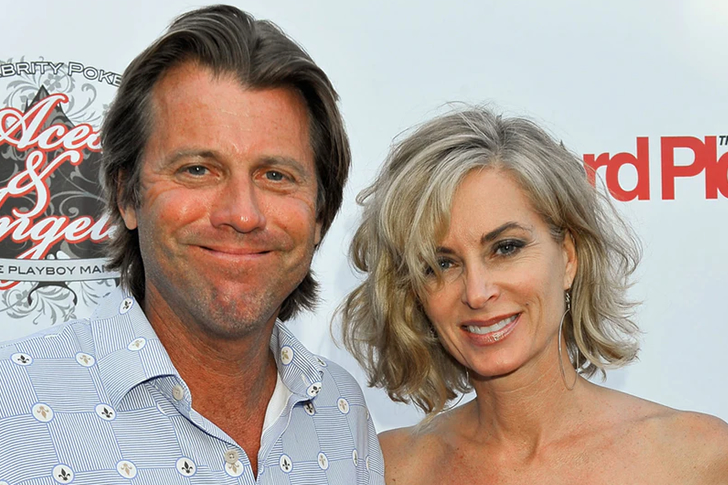 Eileen Davidson is known for being part of long-running television series like Days of Our Lives, The Young and the Restless, and The Bold and the Beautiful. In addition, she also made an appearance on The Real Housewives of Beverly Hills. For being a household name, there are reports her salary reaches $750,000 per season. After she hired lawyers a couple of times for her failed marriages, Davidson once again got married to her fellow actor Vincent Van Patten in 2003.
Besides acting, Vincent was also a pretty successful tennis player and can also hold his own in a game of poker. Well, if there's one thing the two share in common, it's that they both are quite successful in their respective careers. Furthermore, by the looks of it, it's safe to say that the couple has since been very happy in each other's company. The two have been together for 16 years now.
Salma Hayek & François-Henri Pinault – 10 Years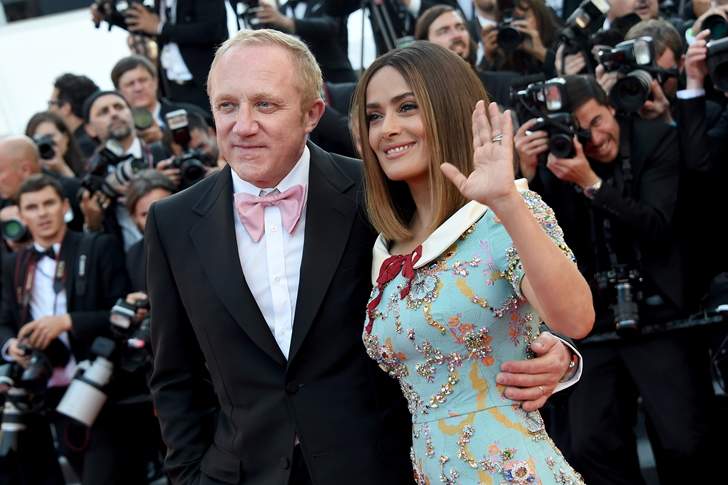 Salma Hayek has been known for her beauty, glamour, and talent in acting. Over the years, the actress has often been well-known for her roles in films like Wild Wild West, From Dusk till Dawn, and Dogma. She has been in the entertainment world since 1988 and has no plans to stop acting anytime soon, despite being married to her billionaire husband, François-Henri Pinault. François-Henri is the chairman and CEO of Kering since 2005 and President of Groupe Artémis since 2003. With more than $30 billion net worth, he surely has made the most out of the many investments he made in his businesses.
The two tied the knot in 2009. In their ten years of marriage, they are blessed with a child — their only daughter Valentina Paloma Pinault. However, François-Henri also has other children from his past relationships. Even so, in Salma's eyes, this only means that she's been given a chance to be a loving mother to three other children, too.
Valerie Bertinelli & Tom Vitale – 15 Years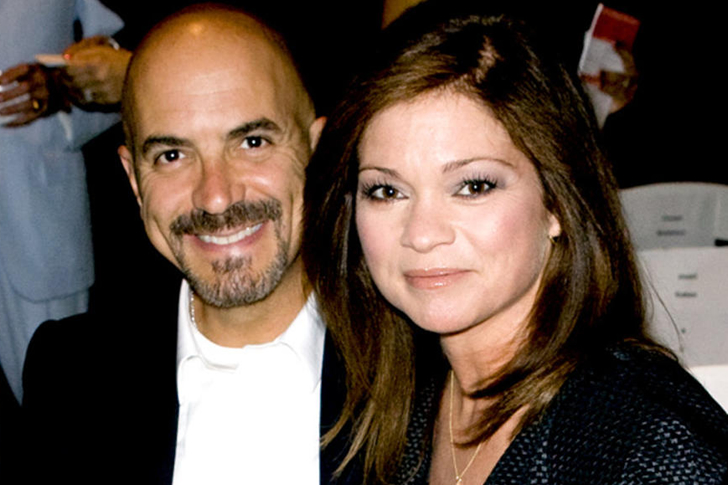 Valerie Bertinelli is an actress and television personality known for the sitcoms One Day at a Time, Hot in Cleveland, and the religious drama Touched by an Angel. Did you know that she was only 15 years old when she starred in One Day at a Time? Eventually, the actress transitioned from the acting business to the show-hosting scene. In 2015, Valerie received the opportunity to host two of Food Network's shows: Valerie's Home Cooking and Kids Baking Championship. Along the way, she's also written a few books, including the autobiography Losing It: And Gaining My Life Back One Pound at a Time.
In 2004, she started dating Tom Vitale. Eventually, after seven years, they ended up tying the knot. With Tom working as a financial planner, it's safe to say that the couple won't be letting any portion of their investment money go to waste. With that said, hopefully, their kids, Andie and Angela, could learn a thing or two from them.
Greg Mathis & Linda Reese – 34 Years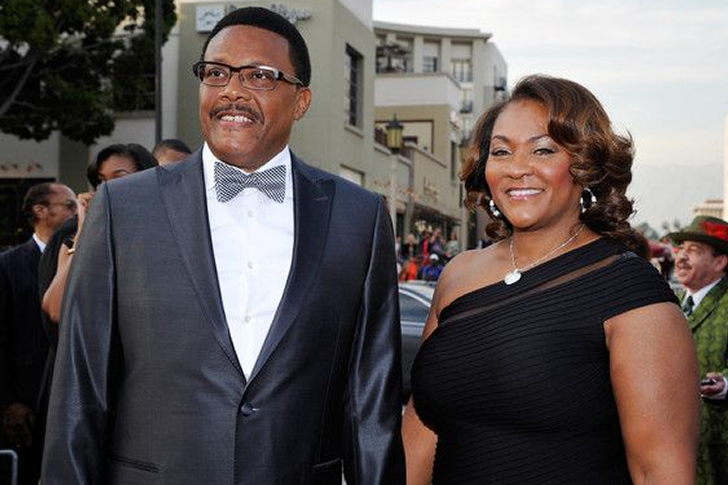 You probably know Greg Mathis as the retired Michigan 36th District Court judge turned arbiter for the television courtroom show, Judge Mathis. However, before he became a prominent member of the law, Greg was quite the troublemaker in his younger days. Fortunately, thanks to a close family friend, the young Greg had the chance to study at Eastern Michigan University, where he found his interest in politics.
Judge Mathis has been on air since 1999. Twenty years later, it is now on its 21st season. However, before he met the success of his own show, Greg met Linda Reese, who also got her college degree at Eastern Michigan University. After his mother, unfortunately, passed away, Linda was there to help Greg get back on his feet. In 1985, the two decided to tie the knot. In their 34 years of marriage, they were blessed with four kids: Camara, Amir, Jade Mathis, and Greg Mathis Jr.
Rachel Maddow & Susan Mikula – 20 Years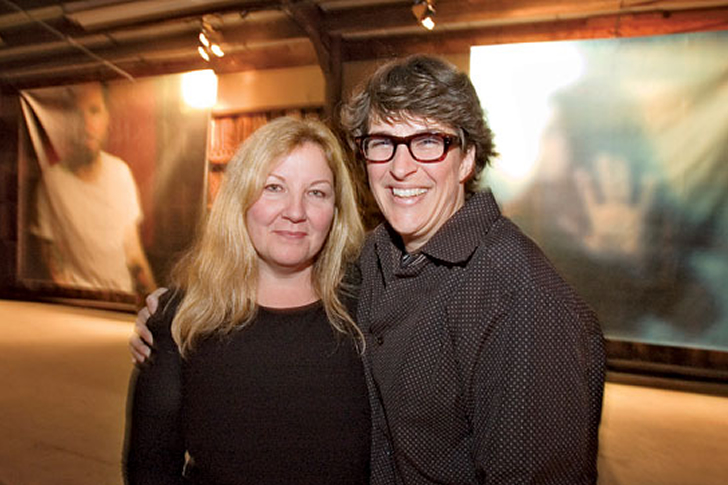 Rachel Maddow made a name for herself as a television news program host and liberal political commentator. She receives credit for being the first primetime anchor in the U.S. who is openly lesbian. Throughout her career, Maddow has had the chance to host shows on the radio, TV, and even podcasts. Among them all, Rachel is most well-known for her time in The Rachel Maddow Show – both the TV and the radio program. However, this TV personality has also found some success as a writer. Through the years, Rachel has had the chance to write articles for The New York Times and even made a few books of her own, including Drift and Blowout.
In 1999, she established a relationship with her partner, Susan Mikula, who is a famous artist and photographer. It remains to be seen if the two will get married after 20 years of being together. Well, married or not, it sure doesn't seem to be affecting their relationship in one way or another – and that's what matters.
Wesley Snipes & Nakyung Park – 16 Years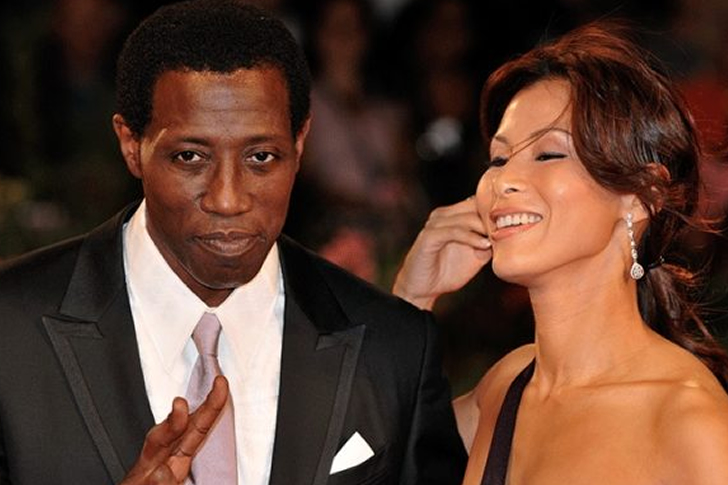 Wesley Snipes has a lot under his belt, but he is best known for playing the role of the Marvel Comics character Blade in the Blade film trilogy. Aside from being an actor, he is also a director, film producer, martial artist, and author. His other prominent movies are New Jack City, White Men Can't Jump, Passenger 57, and Demolition Man. Through the years, Wesley has become one of Hollywood's most celebrated actors.
However, besides acting, he has also spent some time in other fields. Along with his brother, the actor started the Royal Guard of Amen-Ra, a security firm focused on providing VIPs with top-of-the-line bodyguards. After he sought the help of his attorneys to end his first marriage, he once again got married in 2003 to Nakyung Park, a famed South Korean painter. The two are now celebrating 16 years of marriage and are blessed with four beautiful children.
Phil McGraw & Robin McGraw – 46 Years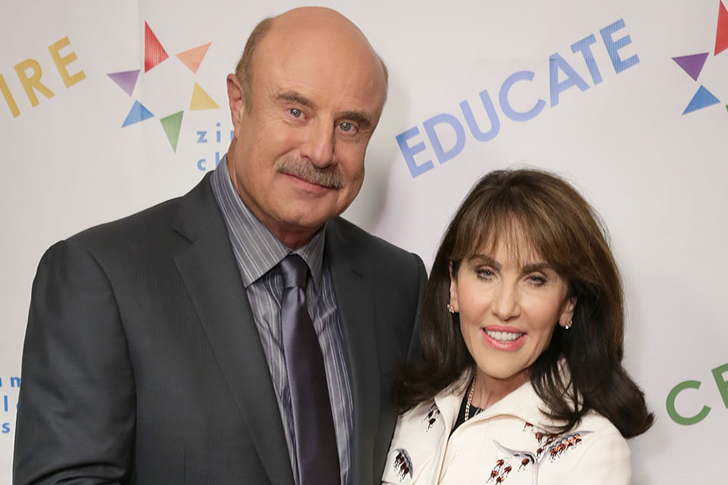 You probably know Phil McGraw as the famed host of the television show Dr. Phil. Although the 70-year-old television personality has a doctorate in clinical psychology, he is not licensed to practice. Phil started to gain celebrity status when he appeared on The Oprah Winfrey Show in the late 1990s – and Oprah also helped Phil launch his own program. Since then, Phil has achieved worldwide recognition. Furthermore, outside of the entertainment business, the talk show host also has his own Dr. Phil Foundation, where he funds organizations that help families and kids.
Before we knew him as Dr. Phil, he is the husband of the #1 New York Times best-selling author Robin McGraw. The two have been married since 1976. Their relationship started in 1973 when Phil, with the help of his lawyers, was still finalizing his annulment from his first wife. Now, they are celebrating 46 years of marriage with their two children, Jay and Jordan.
Gene Hackman & Betsy Arakawa – 28 Years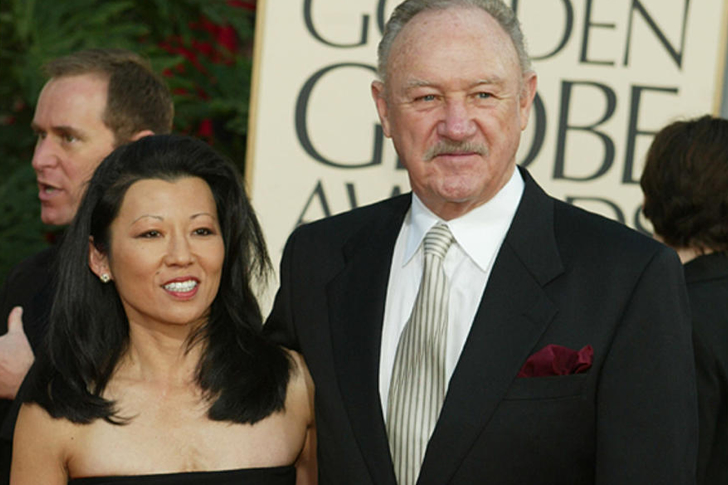 Gene Hackman is one of the most respected personalities in Hollywood. He is a retired actor and novelist whose career spanned more than six decades. With his passion for acting burning ever so brightly since he was just ten years old, it comes as no surprise that Gene eventually made it big in the film industry. During his time under the spotlight, the actor was nominated for five Academy Awards and won Best Actor in The French Connection and Best Supporting Actor in Unforgiven. He also won four Golden Globes, one SAG Award, and two BAFTAs. After his retirement, he even wrote a few fictional novels, including Wake of the Perdido Star and Escape from Andersonville.
After finalizing his separation from Fay Maltese in 1986, thanks to his attorneys, he once again got married in 1991 to Besty Arakawa. They remain happily in love with each other for 28 years already. Although the two don't have a child together, Gene was blessed with three children from his previous relationship.
Gavin MacLeod & Patti MacLeod – 42 Years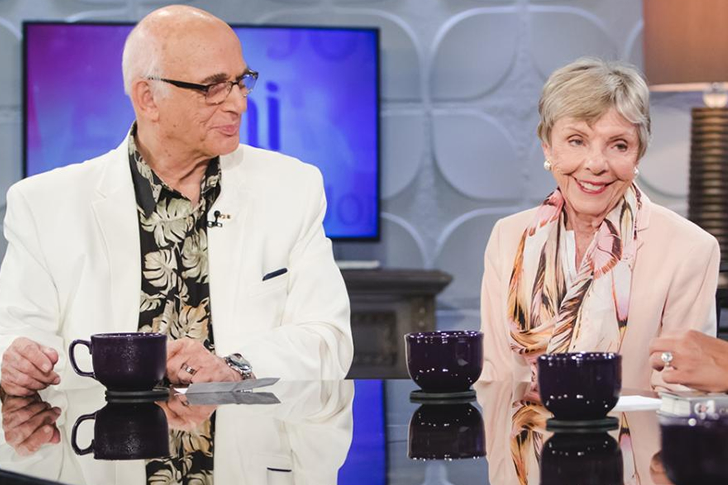 Gavin MacLeod has been doing a lot of things in his lifetime. Aside from being a film and television character actor, he is also a ship's ambassador, a Christian activist, and an author. He has a career spanning six decades. However, it was his role in the film Operation Petticoat that got the actor appearing on the public's radar. Afterward, he got the chance to star in the movie The Party alongside the iconic Peter Sellers. Although he is now 89 years old, Gavin has no plans to retire yet – in fact, he may be preparing for an upcoming film.
After a failed marriage, Gavin took a shot at love again and found Patti MacLeod. The two first got married in 1974 but ended up separating in 1982. After patching things up, they once again tied the knot in 1985. Now, they are celebrating 42 years of togetherness. Well, with all things considered, the couple undoubtedly deserves all the credit they get for giving each other another chance.
Tom Skerritt & Julie Tokashiki – 21 Years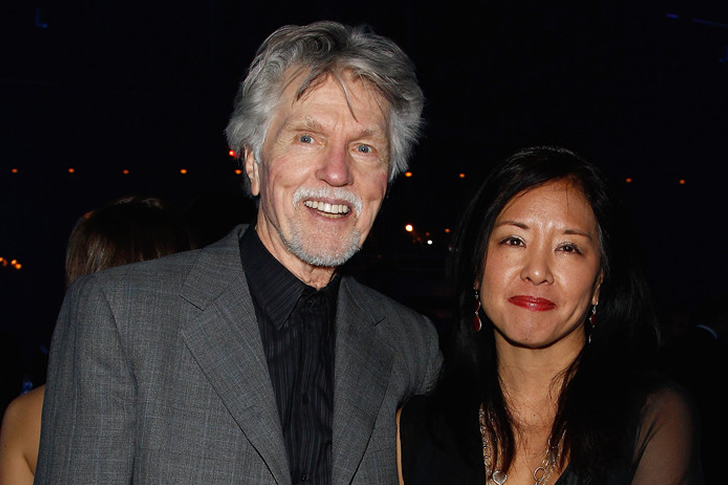 With over forty films and hundreds of TV show episodes on his resume, it's safe to say that Tom Skerritt has become quite a successful actor in the business. After debuting in the Terry Sanders-produced film War Hunt, Tom eventually had the chance to star in other films. A few of these projects include titles like Cheech & Chong's Up in Smoke, Ice Castles, and Contact.
People may know him for his roles in M*A*S*H, Alien, Top Gun, A River Runs Through It, Up in Smoke, and the television series Picket Fences. However, for Julie Tokashiki, Tom Skerritt is her loving husband of 21 years – and counting. The two have been married since 1998 after two failed relationships. Tom has one daughter with Julie, while he has three kids with his first wife, Charlotte Shanks, and one with his second wife, Sue Oran. At 87 years old, Skerritt is still active in the industry. He even has an upcoming movie to add to his credit, East of the Mountains.
Jill Gascoine & Alfred Molina – 33 Years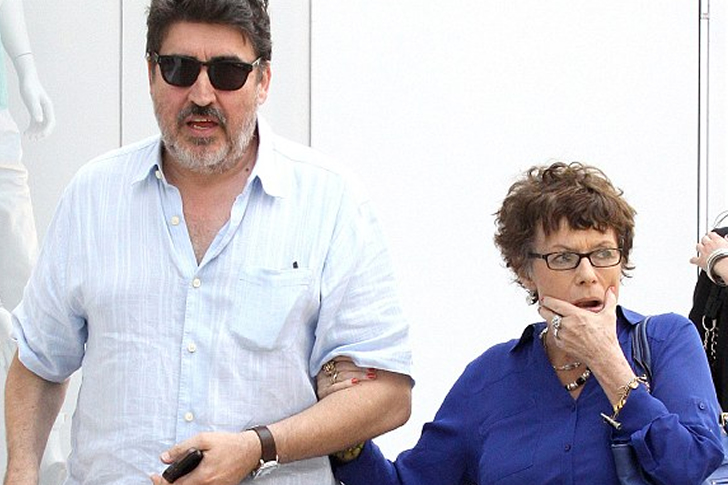 After making a name for herself as Detective Inspector Maggie Forbes in the 1980s in the TV series The Gentle Touch and its spinoff, CATS Eyes, Jill Gascoine became a novelist in the 1990s. Through the years, she made good use of her investment money and released three books along the way: Addicted, Lilian, and Just Like A Woman.
However, before she became a successful author, Gascoine tied the knot with Alfred Molina in 1986. The 67-year-old actor is best known for the movies Raiders of the Lost Ark, Spider-man 2, The Da Vinci Code, and Prick Up Your Ears. Besides acting, Alfred also lent his voice for animated features like Ralph Breaks the Internet, Rango, and Monsters University. The two first met in 1982 while working in the same theater production together. Through the years, Alfred and Jill spent their days together, happily in love, until the author's unfortunate passing in 2020.
You've Reached The End