Celine Dion – $800 million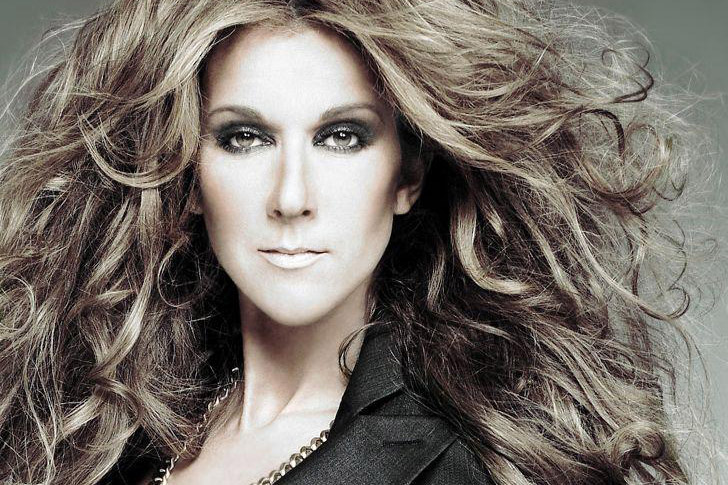 Celine Dion is arguably one of the most recognizable singers of all time. Not only that, she has been dubbed one of the best-selling artists in music history, with over 200 million records sold across the globe. Celine Dion initially achieved success with a French album in Canada, then learned to speak English and signed with Epic Records in the United States. The Canadian-born songstress made a bulk of her fortune from performing for her Las Vegas residencies as well as singing in sold-out concerts.
She also earns from several business investments, including the night club Pure at Caesars Palace, which she co-owns with Andre Agassi, Steffi Graf, and Shaquille O'Neal. She also co-owns artist management company Les Productions Feeling Inc., which is based in Quebec. She also has her own perfume line. In the most recent year, Celine has made 40 to 50 million through various efforts.
Paul McCartney – $1.2 Billion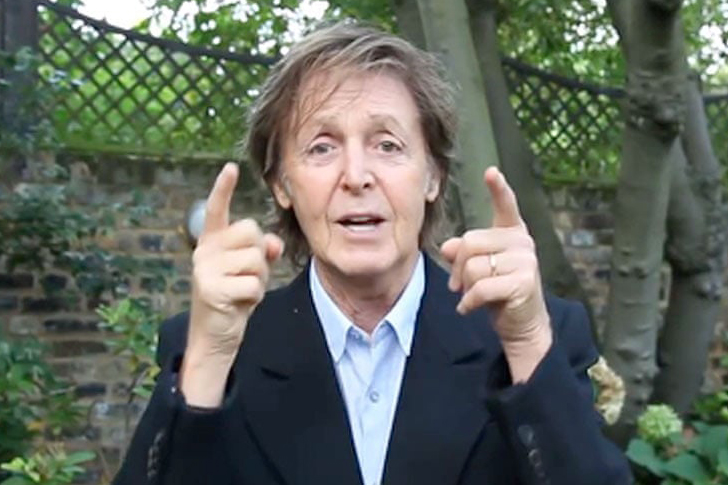 Being a member of one of the most recognizable bands in history, it's no wonder The Beatles member Sir Paul McCartney is on every list of wealthy celebrities. At the same time, he is the richest rock star of 2019. The singer-composer credits his fortune to his decades-long music career, during which he has sold over 100 million singles and has produced almost 30 studio albums. As we know, his album sold out as soon as it was released.
Paul continues to earn royalties from many timeless songs such as "Yesterday" as well as music and merchandise he has worked on with the band. Nearly 50 years since making his debut, Paul McCartney remains a driving force in the music industry, owns at least $100 million in real estate worldwide.and with his enormous wealth, he probably does not have any problems with the mortgage and his finances.
 Elton John – $500 million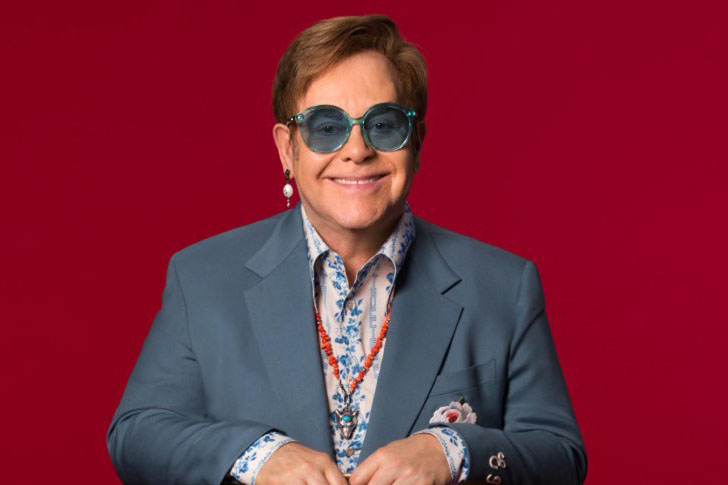 Sir Elton John, British singer and composer, has a colorful acting and music career spanning decades and he has amassed a huge fortune along the way. The multi-hyphenated star is widely recognized as one of the most successful and decorated solo artists in music history, having received more awards than he can count and having sold more than 300 million records throughout his career. He is best known for his 1997 record-breaking single "Candle in the Wind".
Other than singing and going on tour, he also owes his $500 million net worth to the work he has done composing original music for Broadway productions. Given his massive wealth, there is no question that Elton has earned a solid credit score. Although he is already in his early 70s, there appears to be no stopping Elton John, not even retirement!
 Sean Connery – $350 million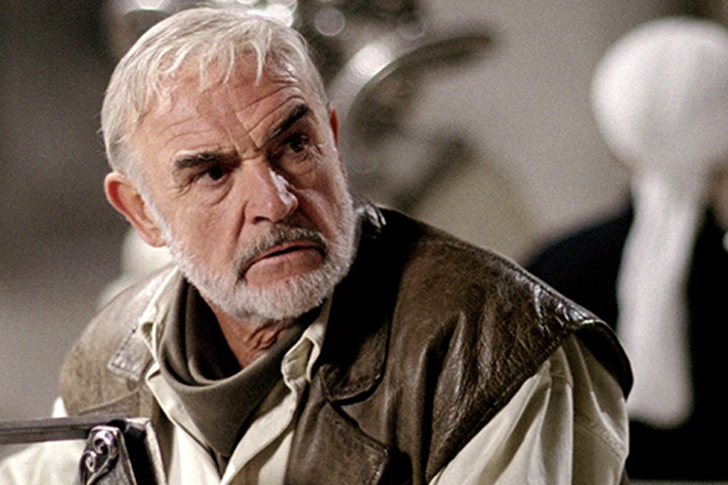 Many actors have suited up as James Bond, but it is hard to deny that Sir Sean Connery is one of the most recognizable and obsessed-over Agent 007 in movie history. Other than his role as the suave gentleman spy, the Academy Award-winning actor also landed leading roles in many hit films such as "Name of the Rose", "The Untouchables", and "Indiana Jones and the Last Crusade".
Through his autobiography, Sir Sean Connery revealed that his rise to superstardom wasn't easy. He started as a poor bodybuilder in Scotland before he became one of the most successful and respectable actors in the industry. Knowing the value of hard work, he isn't one to be crossed when it comes to money manners. In the early 1980s, he sued his former financial adviser Kenneth Richards and won millions in damages.
 Tom Cruise – $570 million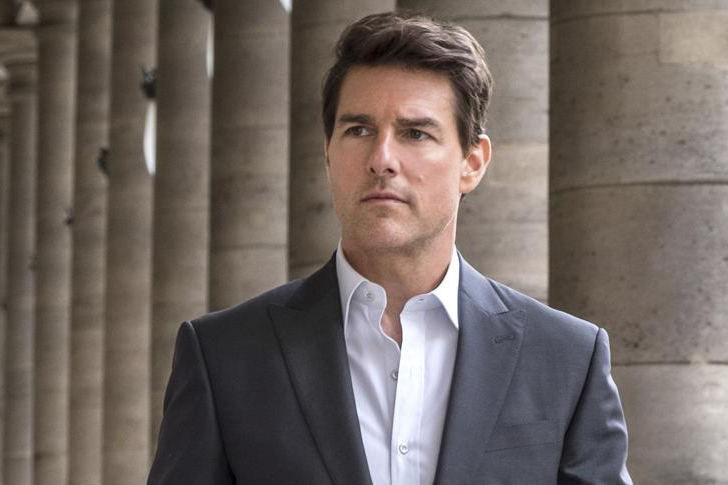 Another actor who rose the ranks and made his mark in the film industry with a hugely successful spy movie franchise is Tom Cruise. When it comes to Hollywood A-listers, Tom Cruise is not one to be left out. He started in the industry as a young, charismatic actor starring in movies such as "Risky Business" and "Top Gun".
As one of Hollywood's highest-paid celebrities, Tom has a Porsche 911, as well as private jets and airplanes. He spends most of his money on real estate, owning homes in different locations such as Los Angeles, England, and Colorado, to name a few. Thus, it is presumed that Tom also invests in many home insurance plans. As one of the greatest actors in the world, we are not surprised that he has so many assets.
 Angelina Jolie – $100 Million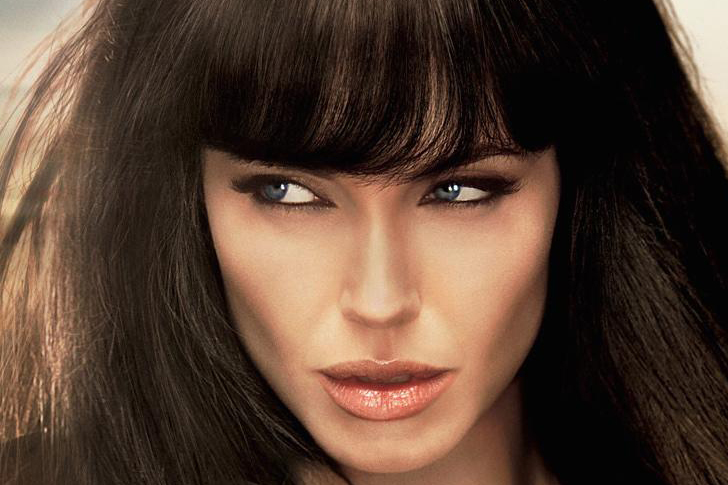 Angelina Jolie has come a long way from being a young actress in the '80s. While she is best known for starring in action films such as "Salt" and "Tomb Raider", she is also the recipient of an Academy Award for Best Supporting Actress for her role in the 2000 film "Girl, Interrupted". Julie played the role of Maleficent in Maleficent: Estress of Evil in 2019. The film received unfavorable reviews from critics, but the box office performed well, with a global box office of US$490 million.
Angelina is also another A-lister that is good at money management as she is also able to give back to numerous charitable organizations and support various causes. Aside from having an impeccable acting career, she is also known for her contributions to society as a humanitarian and activist.
Mel Gibson – $425 million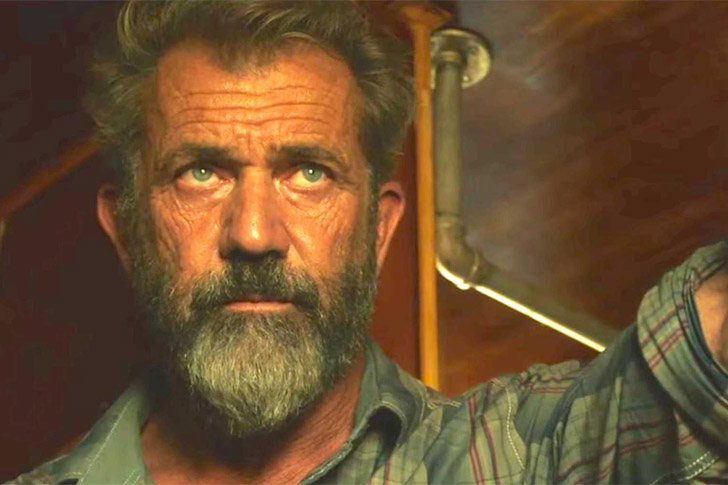 Mel Gibson may have been embroiled in several controversies throughout his career, but that didn't stop him from becoming one of the most well-respected personalities in the industry. Before deciding on becoming an actor, young Mel was still deciding on whether he should pursue becoming a chef or a journalist.
Thankfully, he made the right call to try acting, giving us some of the most memorable films of all time such as "Braveheart", "Mad Max", "The Patriot", and "Lethal Weapon". Aside from his acting portfolio, Mel Gibson is also an exemplary writer and director, having helmed "The Passion of the Christ" and "Hacksaw Ridge". Considering his wealth, arguing with a bankruptcy attorney over the phone is probably not in sight for Mel Gibson.
Robert Downey, Jr. – $300 million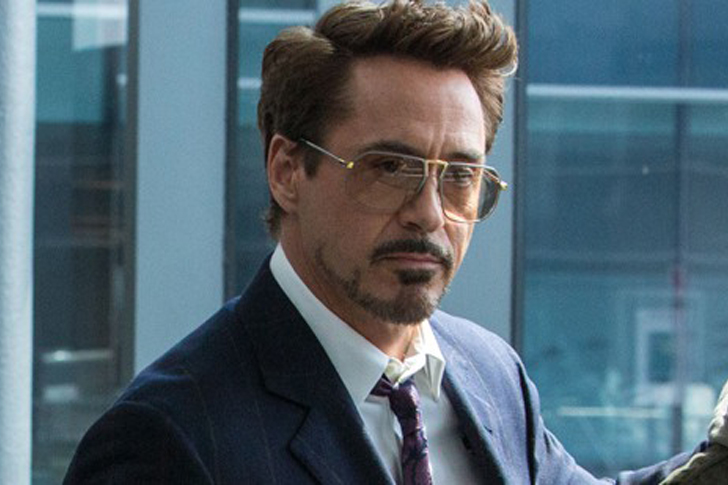 Much like his character, Tony Stark in the "Iron Man" franchise, Robert Downey, Jr. himself is a man of great wealth. Thanks to his long-standing career in Hollywood, starring in blockbuster films such as "Sherlock Holmes", "Less Than Zero", "Chaplin", and many of the Marvel Cinematic Universe movies, Robert has accumulated a $300-million net worth.
Aside from his work as an actor, he is also a dedicated philanthropist and has many generous donations to various causes such as global warming. He also made sizeable investments to support tech-based projects that aim to help clean up the environment. His other properties include a Manhattan Beach house purchased for $2.5 million and a two-story house in California ranch style. His car collection includes Ford F150, Audi A8 and A7, Mercedes-Benz wagon and 2011 Volkswagen GTI.
Mark Wahlberg – $255 Million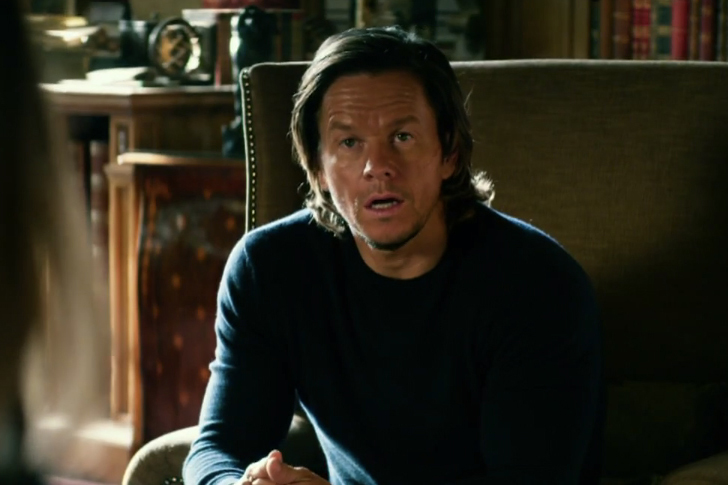 Mark Wahlberg is one of several A-listers who have done it all—he first came to fame as a pop singer and later branched into modeling before becoming a hugely successful box office star. In addition, Wahlberg is also a successful producer. He served as the executive producer of the HBO series "Entourage". As the executive producer of Entourage, his annual income is 3 million US dollars.
Indeed, Mark is a man of many talents, which makes it a no-brainer that he has $255 million to his name. The actor spends his investment money in various business ventures, including a restaurant called Wahlburgers, which he co-owns with his brothers, and an equity interest in the Barbados Trident cricket team. Together with P. Diddy and Ronald Burkle, Mark also invested in bottled water company Aquahydrate. These investments made him richer.
Robert De Niro – $500 million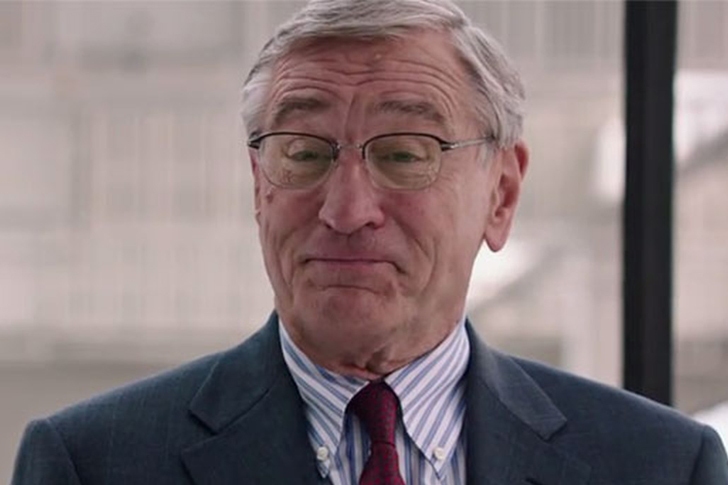 Robert De Niro is actor, producer and director, one of those Hollywood legends that can give anyone a lesson or two about money management. He gave up school at such a young age to become one of the most iconic actors in film history, appearing in a lot of classic favorites including "Goodfellas", "Taxi Driver", and "The Godfather" films as young Vito Corleone. In 1974, he won his first Oscar.
In addition to acting, Robert De Niro and Nobu Matsuhisa are the co-founders of the Nobu restaurant chain. The Nobu restaurant chain generates hundreds of millions of dollars in revenue every year. Robert is also the co-owner of The Greenwich Hotel in New York. This Hollywood veteran has put his money into good news by allotting investments in various companies including Capitol Records and TriBeCa Productions.
Eddie Murphy – $200 million
Eddie Murphy is a multi-hyphenated star—he sings, he dances, he acts, and he produces films. However, it wasn't easy making his way to the top. He started on "Saturday Night Live" in the '80s where he was a regular cast member. He later received wider acclaim for his role in the timeless classic "Coming to America".
Years later, Eddie Murphy's hard work has finally paid off as he now enjoys a massive wealth of $200 million. Throughout the 80s, 90s and late 2000s, Eddie has been one of the highest paid actors in the world. Now, Eddie and his family enjoy financial security without worrying about mortgage rates. Over the years, Eddie has owned many mansions. In 2007, Eddie bought a 15-acre private island in the Bahamas for $15 million.
George Clooney – $500 million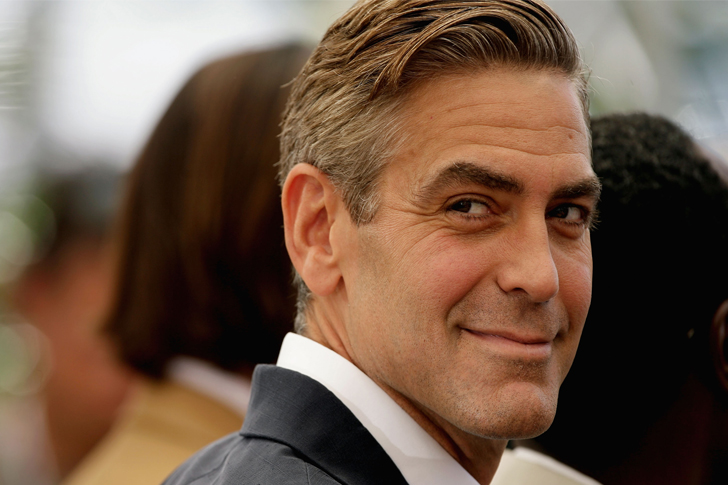 George Clooney has established a reputable career over four decades in the entertainment industry. Not only is he a renowned actor, but he has also produced and directed many films. Thus, he is currently valued at $500 million. He initially started with acting roles in television shows in the '70s and '80s, and later moved to the big screen where he also ventured into writing and directing. In 2018, Clooney was the highest-paid actor in the world, because Clooney reportedly made $239 million between his various endorsement deals and the sale of Casamigos.
Together with his wife, human rights lawyer Amal Clooney, George owns a globe-spanning real estate portfolio, which includes luxurious houses in England and Lake Como in Italy. As they enjoy hosting famous guests in their home, the Clooneys have enforced a home security system for protection from trespassers and paparazzi.
Will Smith – $350 million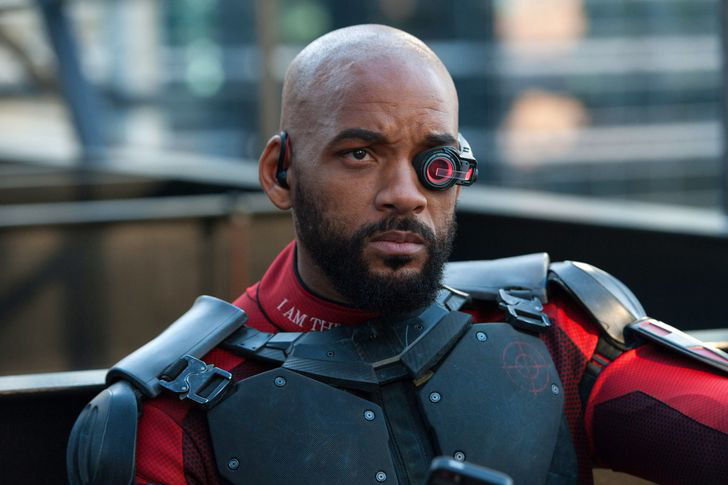 Will Smith shot to superstardom in the hit sitcom "Fresh Prince of Bel-Air" where he landed the lead role. Since then, he has enjoyed receiving multiple acting roles while having a music career on the side. As his empire continues to grow, he also saw his two children, Jaden and Willow, develop their own careers and make a name for themselves.
At the peak of his career in the 2000s, Will earned US$20-30 million per film. According to reports, his performance in the 2017 Netflix movie Bright earned US$20 million, and its sequel earned US$35 million. Aside from focusing on his acting career, he also created his own production company called Overbrook Entertainment, which he co-owns with his wife Jada and film producer James Lassiter. Given his wealth, perhaps the last thing on Will's mind is worrying about bankruptcy.
Magic Johnson – $600 million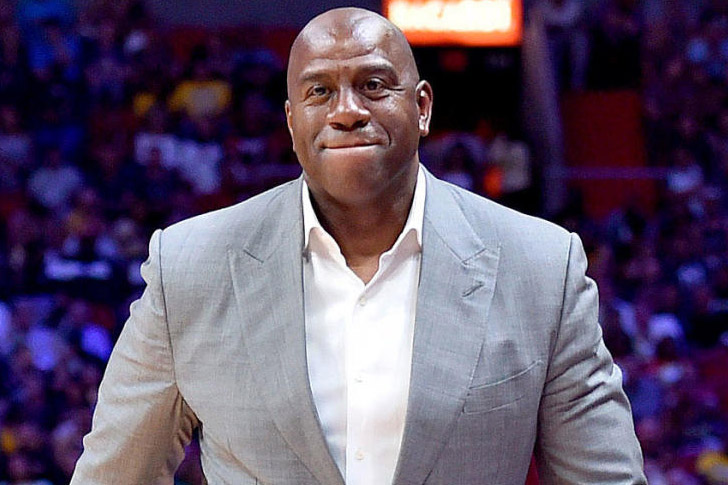 Post-retirement Magic Johnson is still living the life every aspiring basketball player is dreaming of. The Hall of Famer was previously a part-owner of the Los Angeles Lakers, for which he played as the point guard for 13 seasons during his professional playing career. He became the president of basketball operations for the Lakers in 2017, succeeding Jim Buss, but in April 2019 announced that he would resign from the position after becoming dissatisfied with the atmosphere within the team.
On the business side, he founded the Magic Johnson Enterprises, which is an investment company, now has a market value of more than US$1 billion and has brought Magic a personal net worth of US$600 million, through which he bought a 5% interest in the Los Angeles Lakers, and in 2010 sold it to billionaire Patrick Soon-Shiong for $560 million.
DAVID MUIR – $20 million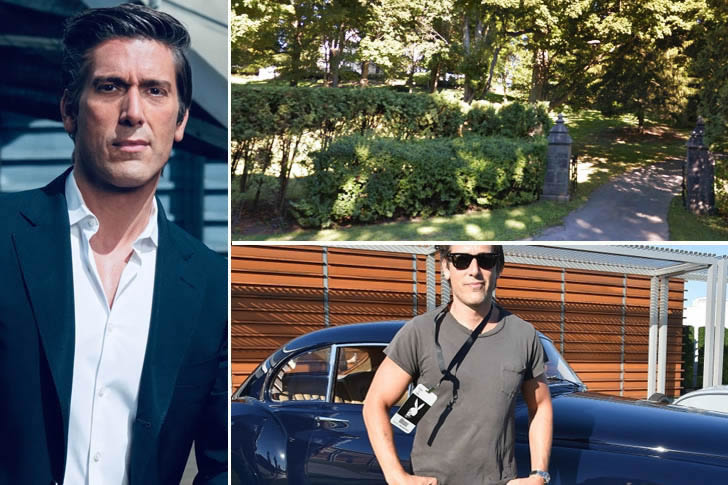 David Muir rose to prominence as a journalist and an anchor of ABC World News Tonight. He is also the co-anchor of 20/20. Born in Syracuse, New York, he got his degree in journalism from Syracuse University in 1995. He began his journey in broadcasting right after college, joining WTVH-TV as one of its staff. After just five years, he became an award-winning journalist, bagging numerous awards here and there.
He then moved to Boston to be part of WCVB-TV as its news anchor and reporter in 2000. In 2003, he started to be the overnight anchor for World News Now on ABC. Since then, he has been part of the network, becoming its weekend news anchor and renaming the show to World News with David Muir. We don't deny that he has excellent hosting ability. Muir is now worth $20 million.
 Dr. Dre – $800 million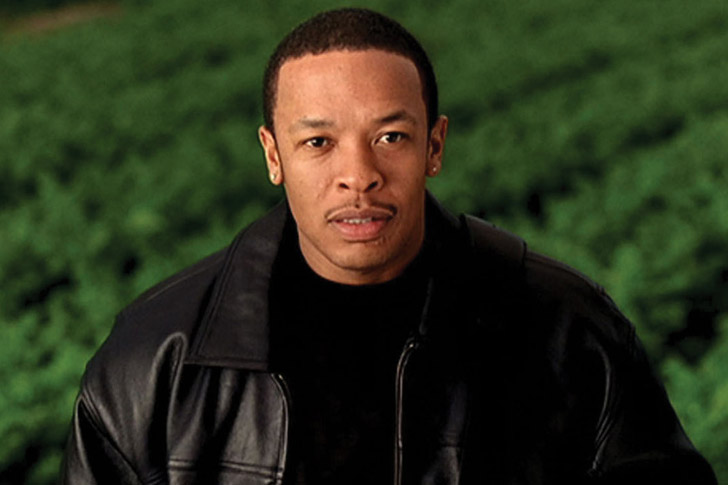 It's no secret that hip-hop artists earn a lot of money given by how much bling they flaunt in public. And when it comes to successful and wealthy rappers, it would be amiss to not have Dr. Dre's name mentioned. Dr. Dre is best known for rapping and producing, and he was responsible for launching Eminem's career. Although he is not really a doctor, he might as well have earned a degree in finance because of his smart choices in terms of business.
He is the founder and CEO of Aftermath Entertainment, as well as the super-popular Beats Electronics. The company was acquired by Apple in May 2014 for $3 billion. At the time of the sale, Jimmy and Dre both owned a 25% stake in Beats by Dre, so they each received $750 million in pre-tax income from the transaction.
O.J. Simpson – $3 million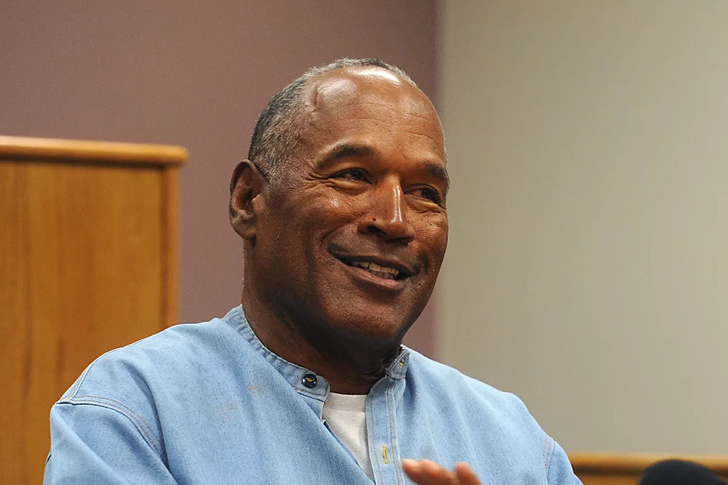 O.J. Simpson was born in San Francisco, California in 1947. After the death of his father, he was raised by his mother. He has appeared in movies such as "The Klansman" and is a commentator on Monday Night Football which aired on ABC. Simpson's net worth is $3 million as of March 2018, according to Celebrity Net Worth. Simpson receives a $300,000 yearly pension from the NFL; however, the debt from his civil lawsuit was estimated at $58 million as of July 2017.
In 1994, when O.J. Simpson was at the peak of his career and before his criminal trial for the murders of Nicole Simpson and Ron Goldman, his net worth was an estimated $11 million. But regardless of how much he is worth at the moment, Simpson will reportedly receive significant income monthly now that he was released thanks to his pensions.
Clint Eastwood – $375 million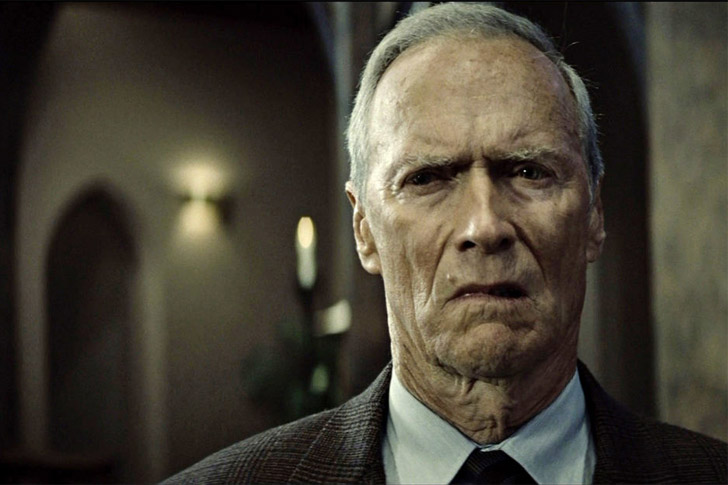 One of Clint Eastwood's most iconic performances was in "Million Dollar Baby", but Clint himself is definitely worth more than millions. With roughly $375 million in net worth, Clint has made his mark in the movie industry as an actor and a director. He is best known for his role in the 1971 film "Dirty Harry" and some of his most prominent directorial work includes "American Sniper" and "Million Dollar Baby", for which he won Best Director.
Eastwood earned $12 million in revenue for his role in Any Which Way But Loose. In 1984, he was paid $5 million for his role in City Heat. In 1993, Eastwood was paid $7 million for his role in In the Line of Fire. With the help of his financial advisor, Clint is set for life even after he retires.
John Travolta – $170 million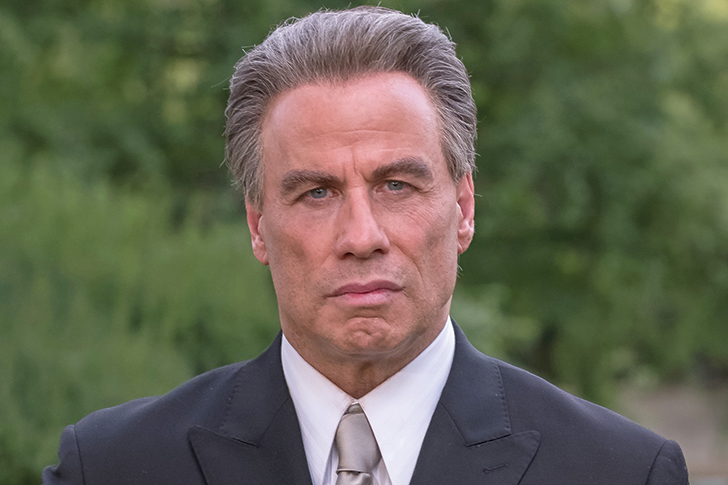 John Travolta may have become a household name by being singing and dancing in the hit films "Saturday Night Fever" and "Grease", but in real life, he is also dancing to a net worth tune of $170 million. From his appearances in blockbuster musical films, his career leveled up when he took on more serious roles, particularly with Quentin Tarantino's "Pulp Fiction". In 1983, the sequel to "Saturday Night Fever" "Keep Alive" earned more than $65 million at the box office.
The Golden Globe- and Emmy Award-winner is passionate about aviation and even built his own airport in his backyard. As a testament to his star power and enormous wealth, John has a collection of five private jets sitting comfortably in his own home. Now that's a unique way of spending one's investment money.
Robert Redford – $170 million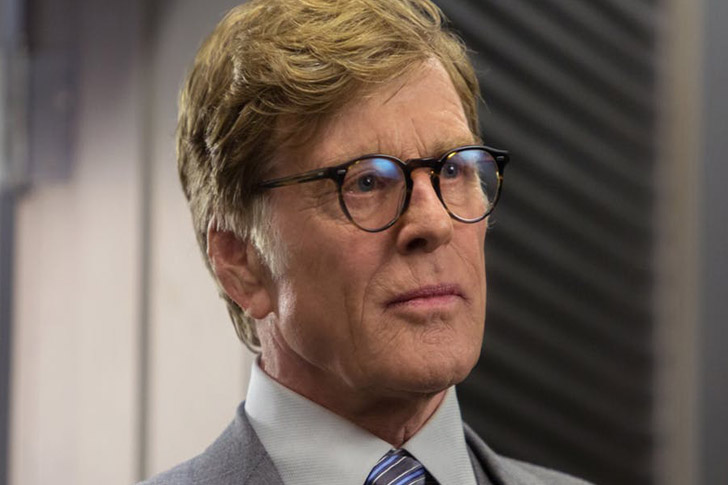 Robert Redford is not just a legendary film actor, but he is also a director, producer, and environmentalist. He also founded the Sundance Film Festival, which has been influential in fueling the independent film industry in the United States. During the span of his career, Robert has appeared in more than 60 movies and has directed over 10 films, including the Oscar-winning "Ordinary People". He is also a recipient of the Academy Lifetime Achievement Award.
He has won many honors during his career, including the 1996 the National Medal of Arts and the 2002 Academy Award for Lifetime Achievement.Redford married Lola Van Wagenen in Las Vegas in August 1958. They had four children together until they finally divorced in 1985. Robert probably does not have any problem with home insurance as he is the owner of multiple estates, including a home in Sundance, Utah.
Denzel Washington – $220 million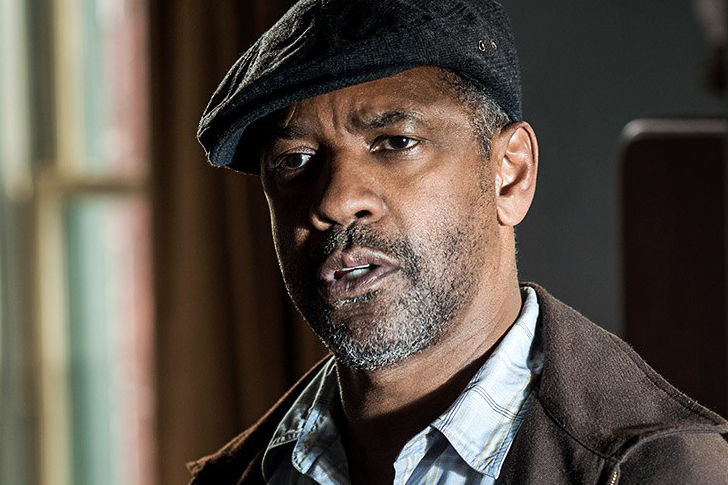 Denzel Washington is another actor with good credit standing. Although he has been in the acting industry for over 40 years, it appears that retirement is not yet in sight for this Hollywood star. With many blockbuster films and award-winning roles under his belt, there's no wonder he continues to enjoy his career and the perks that go along with it, including the financial security, given his $220 million net worth.
In 1988, Washington was nominated for the Oscar for Best Supporting Actor in the movie Cry Freedom, and won the award again in 1989 for his performance in Glory. Although Denzel has already received two Academy Awards in his lifetime, he remains grounded and has committed himself to philanthropic work. For one, he and his wife Pauletta Washington have donated to various organizations, including The Smithsonian Museum of African-American History.
Chuck Lorre – $800 million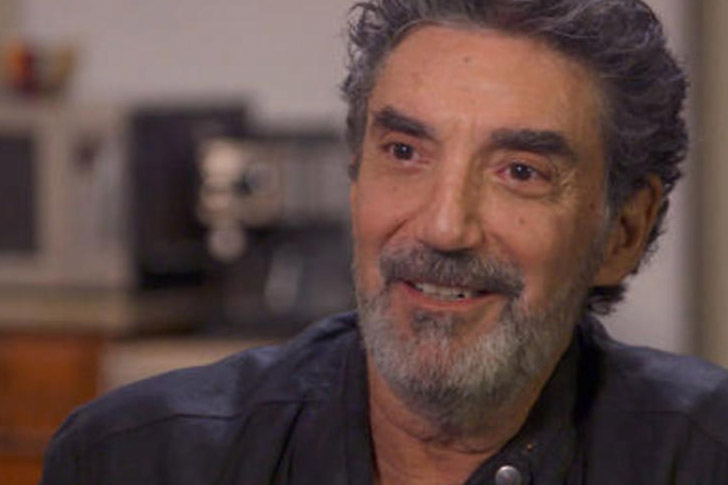 Chuck Lorre, born in Long Island, New York in 1952, may seem like a familiar name to you and that's because he created some of the most well-loved TV shows of all time. He's the man behind "The Big Bang Theory", "Two and a Half Men", and "Grace Under Fire", and he is highly regarded by many of his colleagues in the industry. Interestingly, he also worked as a singer and songwriter before making his mark as a producer.
In 1987, Chuck Lorre provided the TV soundtrack for "Teenage Mutant Ninja Turtles". With multiple awards under his name, Chuck is considered as one of the best and most popular producers in contemporary TV history. Perhaps with the help of an efficient financial advisor, Chuck Lorre may be on his way to become a billionaire.
 Jack Nicholson – $400 Million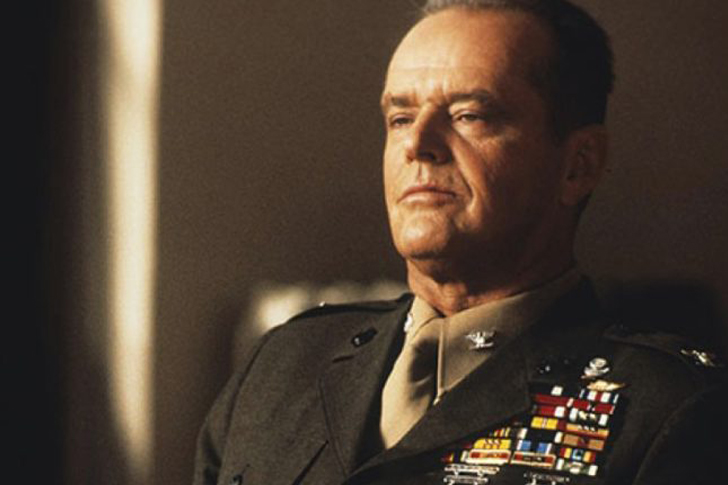 Jack Nicholson may have played some of the most notorious and sinister roles in film history, but he is well respected by many of his accolades and colleagues in the industry. Jack Nicholson has been the recipient of multiple awards and nominations over the course of his career due to his performance in many iconic films such as "One Flew Over the Cuckoo's Nest", "Batman", "A Few Good Men", and "The Shining".
Despite his age, he was able to maintain his status as a leading man. He owns at least a dozen properties in the United States. Although he retired from acting in 2010, he still enjoys the benefits he gets from his $400 million fortune, which perhaps includes an outstanding credit score and home security.
 Keanu Reeves – $360 million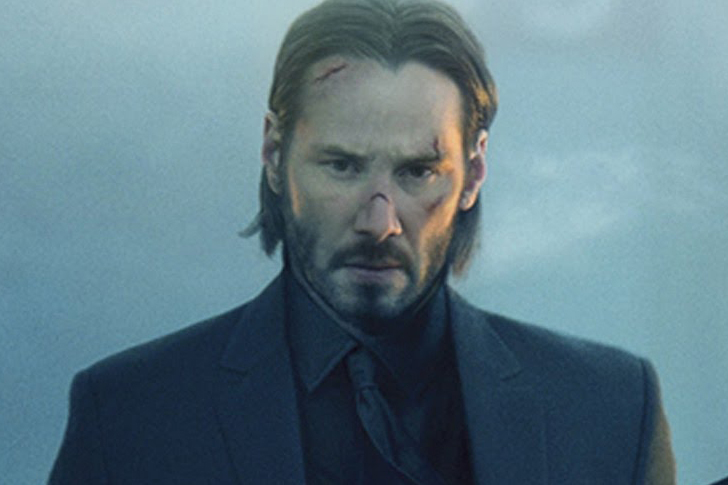 Keanu Reeves, born in 1964, may have been the subject of memes as the humble actor who still rides the subway, he is actually one of the most bankable Hollywood actors and has a hefty fortune valued at $360 million. The Canadian-born actor is best known for his role in "The Matrix" franchise, but he has since starred in other high-grossing films such as the "John Wick" trilogy.
Like many successful actors, Keanu is also known for giving much of his earnings to charitable causes. Despite his significant means, perhaps it was only in 2003 that Keanu got into home insurance as it was only during that year when he finally purchased his own home. Prior to that he was living in hotel rooms and was famously a long-time resident of the Chateau Marmont Hotel in Los Angeles.
Taylor Swift – $380 Million
While many of the people on the list are older veterans, pop star Taylor Swift is one of the few young acts that can compete with them. Taylor has been the voice behind many of today's anthems for the younger generation, producing one solid hit after another from "Teardrops On My Guitar" to "Shake It Off". Between June 2018 and June 2019, Taylor made $185 million, thanks in large part to her Reputation Stadium tour, which earned a total of $266 million. Between June 2019 and June 2020, she made $64 million.
At such a young age, Taylor has already built herself an empire and has accumulated a net worth of $380 million. The singer has also amassed a huge following of loyal fans and she gives back by sometimes helping them cover their student loans and hospital fees.
Beyonce Knowles – $500 million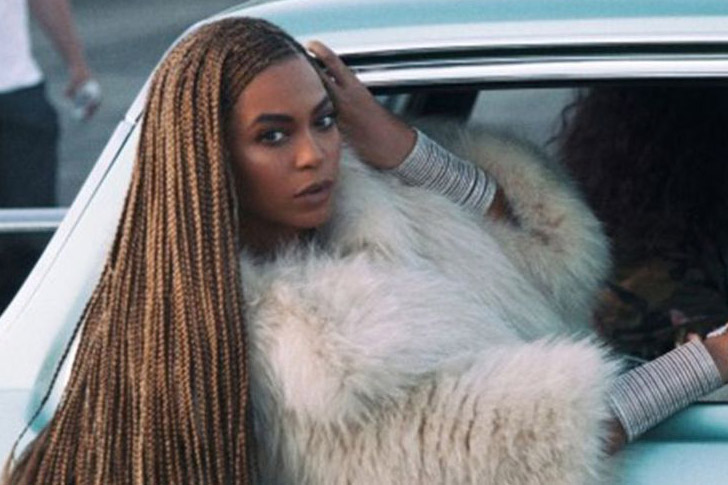 Not a single person on this planet has probably not heard of Beyonce yet. This powerhouse, who has a stellar portfolio both in terms of music and acting careers, first started as a member of popular girl group Destiny's Child. However, it was only until she went solo did she gain international acclaim. Beyonce is a prominent figure in music charts, selling millions of albums, and receiving recognition from prestigious award-giving bodies.
Through years of hard work and dedication, she has now amassed a jaw-dropping net worth of $500 million. Add that to his husband's own net worth, their children will never have to worry about getting student loans or settling mortgages ever. She and her husband own at least $150 million worth of real estate in the United States, including a $4 million private island in the Bahamas.
P Diddy – $885 Million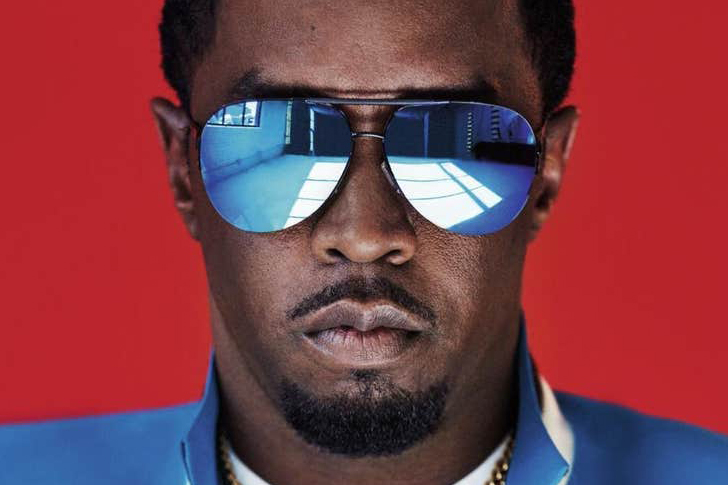 Sean Combs, or popularly known as P. Diddy is one of the wealthiest hip-hop artists today. He credits his massive fortune to a successful music career and profitable business ventures. Before making it big, P. Diddy was a student at Howard University, to earn a degree in business. He dropped out during his sophomore year to devote his time to the music. Six albums and over 70 singles later, the rapper and entrepreneur has no regrets. He won three Grammy Awards.
P. Diddy was able to apply what he learned from school to become an established entrepreneur. He owns a record company called Bad Boy Records and a clothing line named Sean John. Between June 2017 and June 2018, P. Diddy made $65 million from various businesses and music careers. Between June 2018 and June 2019, he made $70 million.
 Jessica Alba – $200 million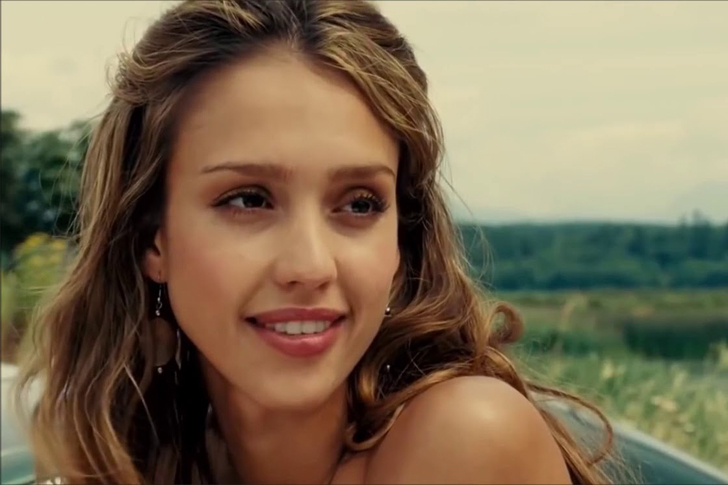 Jessica Alba has come a long way since her early days as a young actress in Hollywood. Now a mother of three, Jessica not only has become an A-list actress, but she has also prospered in terms of building her business portfolio. She co-founded The Honest Company, which is a billion-dollar company that provides home and baby products made from ethically sourced organic materials.
Although she does not have a finance degree or background in business, "The Fantastic Four" star's passion to give families healthier choices for everyday products is what drives her. Clearly, Jessica isn't just a pretty face, but a woman of substance on a mission. At the beginning of 2017, Alma bought a mansion in Beverly Hills, Los Angeles from Mike Medavoy for nearly US$10 million and renovated it with her husband.
Hulk Hogan – $25 million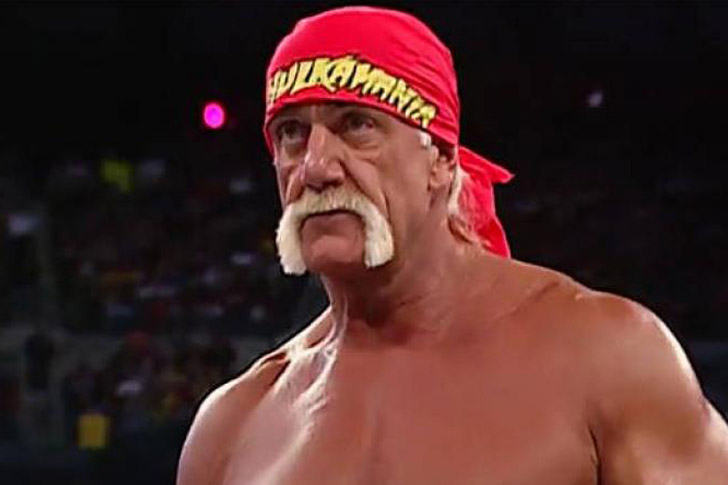 Hulk Hogan, also known as Terry Bollea, is arguably one of the most popular professional wrestlers of all time – and he is also one of the richest. With $25 million to his name, there is nothing Hulk hasn't done yet. After leaving the professional wrestling life, he entered the entertainment industry and tried his hand at acting and singing, starring in Mr. Nanny and Suburban Commando. He is also known for his comedic chops.
Perhaps, Hulk Hogan is one of the few wrestlers to market their own brand successfully and to engage in various investment ventures, as he has become a trademark name in the entertainment industry. Thanks to his initiative and incredible talent, the former WWE superstar was able to get the best of both worlds. Due to his earned successes in his long and prolific career in the industry, the amount of money that he has amassed from all his projects is no joke.
Kit Harington – $12 million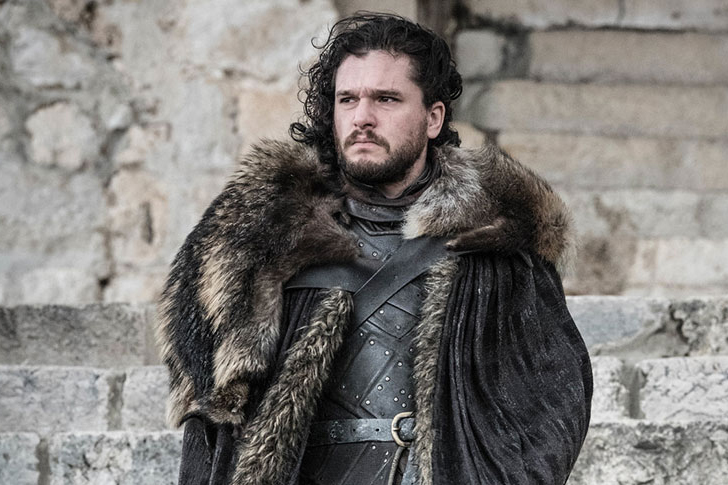 Compared to the many others on this list, Kit Harington may be relatively new to the acting business, but he has already amassed an enormous fortune for his role in the multi-awarded hit television show Game of Thrones. The series, which has since become a global phenomenon, placed Kit and the rest of its young cast on the map. For his role as the fan-favorite Jon Snow, Kit received a $500,000 paycheck per episode.
Although he is more popularly known for his role in Game of Thrones, he has also appeared in movies such as Pompeii and Spooks: The Greater Good. He has had success in the TV series, but there surely is more to come for the young actor in the next few years. Fans of the show are very eager to see what he has in store for them. Without a doubt, the actor will receive a lot of support regardless of his next role.
Victoria Beckham – $450 million
Victoria Beckham made her start as Posh Spice of Spice Girls, but she has moved on from her early days as a pop star to become a successful business mogul and fashion designer. She is married to football star David Beckham, and together, they have created a huge empire that landed them a spot as two of the wealthiest people in Britain.
Although the couple probably shares the same financial advisor, it is Victoria's fashion business that is the best performer in all the family's commercial ventures. From being a member of one of the most popular girl bands in history, Victoria has truly come a long way. Her history in the music industry truly helped her market her brand. Since the former Spice Girl was a known style icon way before she decided to put up her current endeavors, she made it big in her business career just the same.
 U2 – $838 million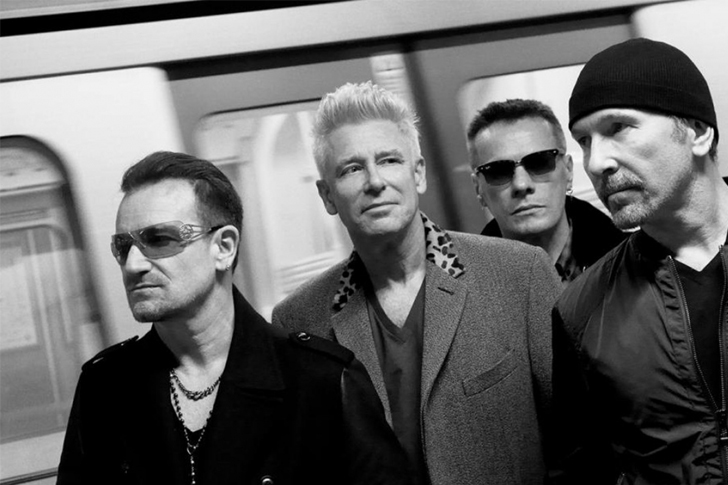 It is no question that each member of U2 has earned a significant fortune following years of hard work as legendary musicians, with Bono himself reportedly having a net worth of $700 million, but as a band, U2 is also worth millions. With over 170 million records sold and 22 Grammy Awards received, the Ireland-bred rock band is known as one of the most successful rock bands in history.
Even if they don't create new music anymore, the band still earns a hefty amount of money that will leave them with a solid credit score for many years to come. Their reputation when they were still actively creating new sound and performing everywhere already paved the way for them to secure their future. Now, they are looked up to by contemporary performers. On top of that, they are all living a life of luxury. Their royalties have come a long way, and until now, they are still reaping the benefits.
Ricky Gervais- $110 million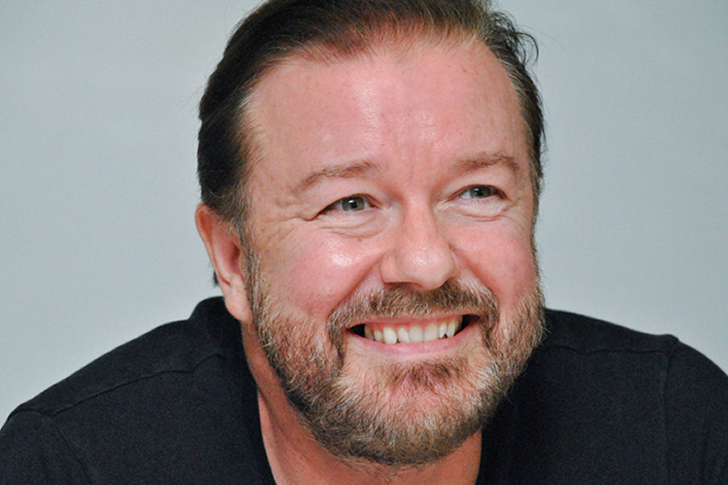 Ricky Gervais is an English stand-up comedian and actor. Ricky is perhaps best known for creating, writing, and acting in the British television series, The Office. Not to mention, the talented artist worked in the music industry as a radio DJ, band manager, and music supervisor before getting into comedy. He began his career in stand-up during the late '90s, and his comedy performances included five multinational stand-up comedy tours. To add, Ricky is also the writer of the Flanimals book series.
In 2019, Ricky's net worth escalated to an estimate of $110 million. This amount is not at all surprising, considering how versatile the actor is in the different fields of art. Multiple sources of income come his way, allowing him to enjoy the finer things in life. With that said, all his hard work really paid off, and he can now have almost anything that money can buy!
 James Patterson – $800 million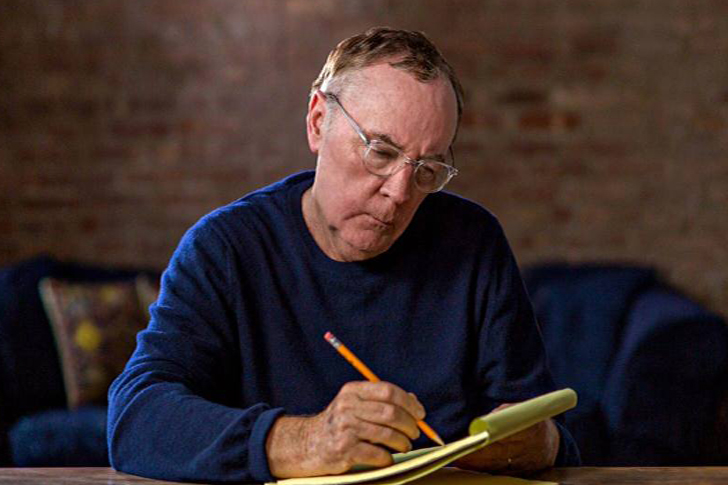 If you're a fan of best-selling novels, there's a big chance you would have come by the book written by James Patterson, who has been regarded as one of the highest-paid authors up to date. Having written more than 100 books, James holds the world record for writing the most bestselling titles in history. He is regarded by critics, peers, and readers as one of the most influential writers of his time.
Aside from writing novels, James also has a mastery of money management, having shelled out a portion of his wealth to provide grants and scholarships to college students across the United States. Being a believer in giving to others, Patterson really believes in education and how it can help someone reach their dreams. He is one of the most inspiring high-profile personalities in the modern-day. Now that the author has achieved his own success, he is now helping others achieve theirs.
 Jay Z – $930 million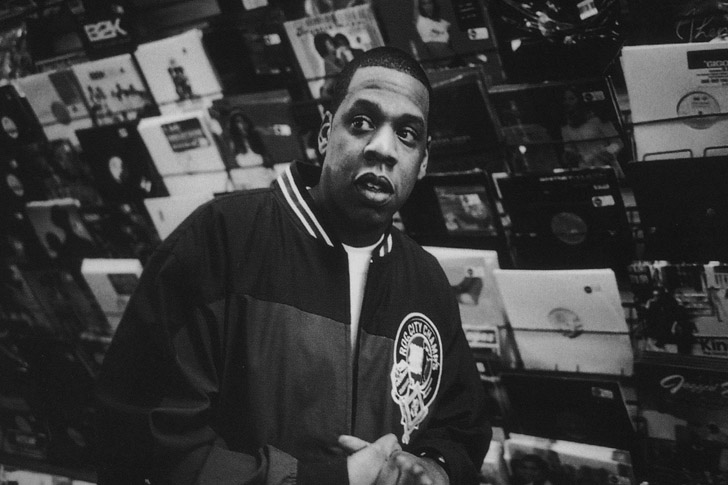 Together, Jay Z and Beyoncé are a power couple and a force to be reckoned with, but individually, these two are also superstars in their own right. With the help of a brilliant financial advisor, Jay Z may only be a few dollars away from becoming a billionaire. He owes his vast bank account not only to his successful career as a rapper but also to his business ventures.
Jay Z is as good at business as he is at dropping bars while he's rapping. Throughout the years, he's been working on several investments, including his music streaming service, Tidal. If Jay Z drops tips on investment planning, make sure to take note. His advice is certainly something we all want to heed because his success is apparent in all the assets that he has. On top of this, his gifts to Beyoncé are just jaw-dropping. If he can afford to get her something as huge as a jet plane for her birthday, then he might just be on to something, right?
 Sandra Bullock – $200 million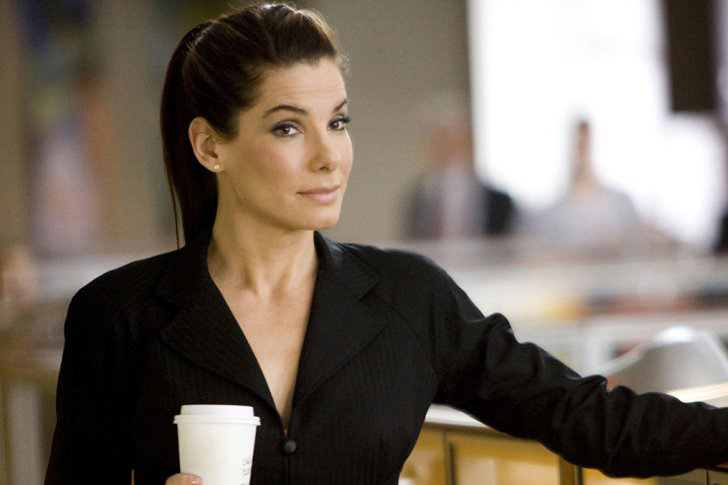 Sandra Bullock was an acting major at East Carolina University in Greenville and was only three credits away from receiving her bachelor's degree when she decided to drop out of school to focus full-time on her career. Judging by her illustrious career and $200-million fortune, she probably does not regret making that decision. Although the current Hollywood sweetheart made her acting debut in 1987, it was only in 1993 that she gained Tinseltown's attention when she landed a role in Demolition Man with Sylvester Stallone. The year after, Sandra made a follow-up to her blockbuster success with Speed, wherein she starred with Keanu Reeves.
In addition to her acting career, she also founded a production company called Fortis Films. Given her success, Sandra probably doesn't have to worry about her credit report at all. She already has a fortune to her name, but there are no signs of her career slowing down anytime soon, so that amount will surely go up even more in time.
Bono – $700 million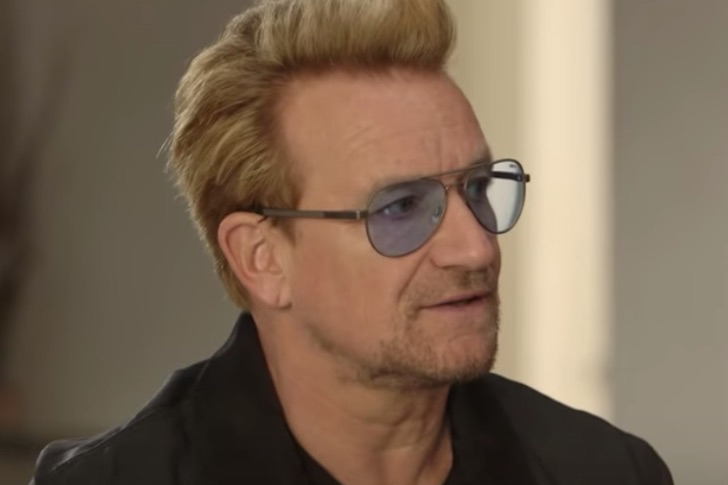 When he first started U2 at the age of 16, Bono probably thought that the life he is now living would remain an imagination. Following the success that he and his band have met forty years later, Bono has become an enormous influence in the music industry, with $700 million attached to his name.
After creating 14 albums and performing in thousands of sold-out concerts, it's no question why Bono and U2 now enjoy financial security and are far from bankruptcy. Aside from his love for music, Bono is also very passionate about many causes, including issues such as AIDS and poverty. The musician gives back by making donations to various organizations and projects to support such causes. There is nothing more inspiring than seeing our role models care about others. Because he has reached such heights in his career, Bono now makes it a point to share what he has with the less fortunate, as well as those who helped him reach his dreams.
Howard Stern – $600 million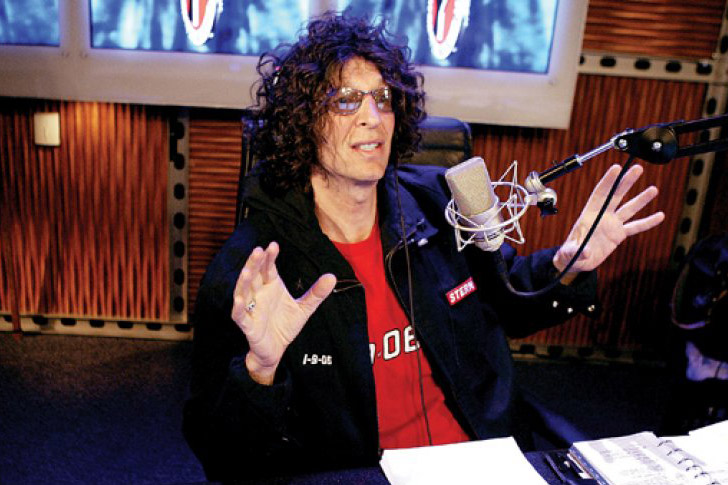 Howard Stern made his debut as a radio personality at WNTN radio stations in Massachusetts 40 years ago. Since then, he's become the voice behind many successful radio shows on top radio stations. Not only has he done a lot of interviews with very famous and influential people, but he has also covered various topics, from entertainment to culture to politics. Howard is one of the most recognized radio personalities ever.
Continuously aiming for growth, he has also branched into writing books and appearing on television. With a $600 million net worth, Howard Stern has it all—a private jet, sports cars, and perhaps massive life insurance as well. He and his family are lying on a bed of roses, for sure. All his luxurious assets point to a comfortable life, and because of his hard work in his career, the radioman will be enjoying this for a long time.
Ron Howard – $160 million
Ron Howard is one of the most renowned filmmakers in Hollywood. Prior to becoming a successful film director, he was known for playing high-profile roles in television sitcoms as a young actor. Ron made his mark as a director-producer with the movie A Beautiful Mind, which made $313 million at the box office. He followed up his directorial success with The Da Vinci Code, based on Dan Brown's famous yet controversial novel.
Interestingly, Ron said in an interview with CNBC's Closing Bell that one of the biggest mistakes he has made was hiring a financial advisor. Yikes! Maybe he is one of those people who would rather attend to his own affairs on his own. He has indeed shown that this was possible even for a celebrity like him. Now, thanks to his own financial management, Ron and the rest of the Howard household enjoy financial security. Given the director's magnanimous net worth, we're guessing that the wealth shall run for several generations to come.
Bill Cosby – $400 million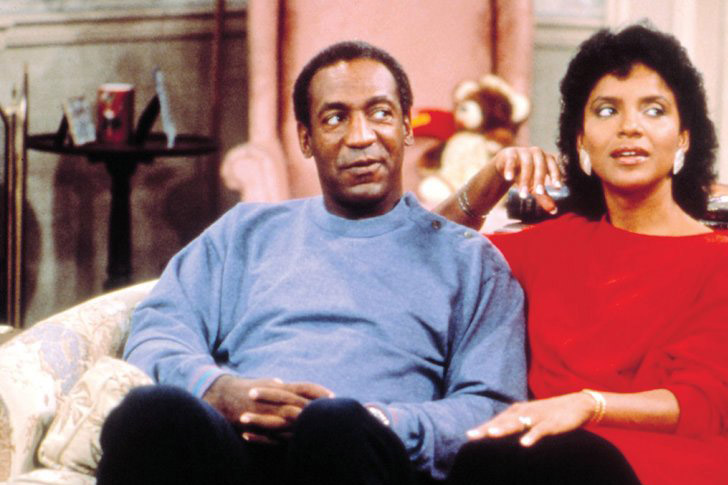 Big-name Bill Cosby had a prolific acting career during his run. With The Cosby Show alone, he was receiving $4 million per episode. Unfortunately, things took a dark turn for Bill when he was condemned for wrongdoing. The court has also declared the popular TV personality as an offender and will be registered as such, perpetually.
Bill, who was once one of the highest-paid stars in the industry, is facing potential financial ruin, and his family and friends can hope that he hired a reliable financial advisor or money manager to handle his finances and all of his significant assets. Downturns like this are harder when you are a public figure because you don't only lose a career, but you also get a stained reputation. Despite it all, the actor tries to maintain a positive outlook in life, sporting on a brave face and never giving up hope. We hope Bill has recovered for the sake of his loved ones by now.
Roy Jones, Jr. – $10 million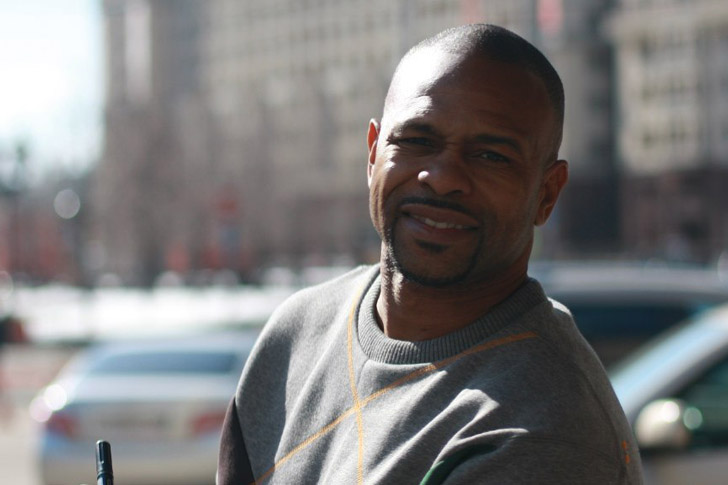 Roy Jones, Jr. is a professional boxer, commentator, and personal trainer who is Russian and American. During his active career in boxing, he was considered as one of the best pound-for-pound fighters of all time by fans, critics, and colleagues. The athlete gained worldwide recognition after winning the WBA heavyweight title in 2003. He also holds the record for having the most number of wins for a unified light heavyweight title in boxing history.
With $10 million under his belt, Roy Jones is presumed to have excellent insurance coverage. On top of this, the nature of his sport will really need a great deal of protection both for him and his family. It's a good thing that he can afford all the essentials for his health. Otherwise, it would be hard for him to keep pursuing a career in the boxing world. These and all the other things that he learned in the ring, he now proudly shares in his training sessions.
Mean Gene – $9 million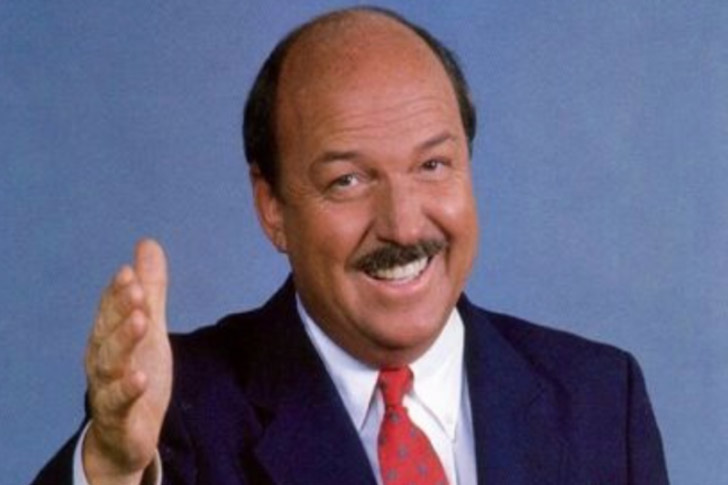 American professional wrestler Eugene Arthur Okerlund, also known in the WWE as Mean Gene, is one of the most popular wrestlers in TV history. He made his debut in 2006 after being introduced to the public by Hulk Hogan. After spending some time in the ring, Mean Gene shifted his focus to wrestling announcement and commentary, which later on became his strong suit.
He is now better known as an interviewer and commentator for the WWE and took part in TV shows such as WWE Vintage and Saturday Night's Main Event. Although he changed careers, Mean Gene still received a stable stream of income, thus putting him in a good financial standing away from bankruptcy. His profession continues to flourish, so his net worth will surely keep on growing as he spends more time in the industry. As an added bonus, he might also try other aspects of wrestling as well.
 BTS – $60 million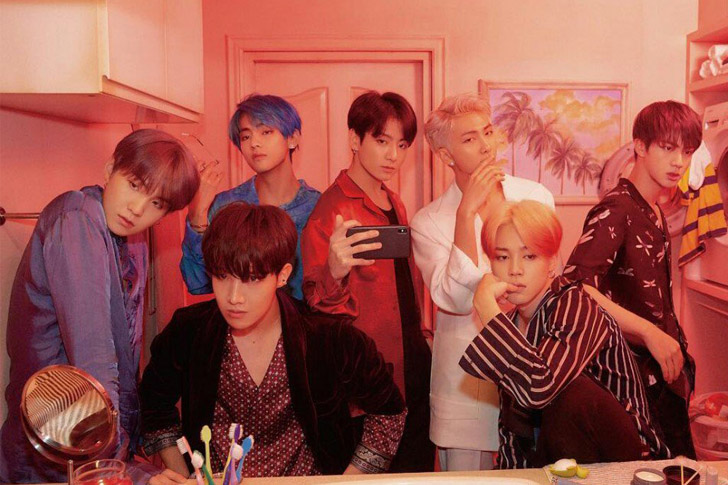 BTS, otherwise known as The Bangtan Boys, is at present the biggest and most popular boy band worldwide. The seven-member band hail from South Korea, and they are one of the few Asian acts to make it big globally and successfully enter the Western music scene. Although they appear to be the standard South Korean boy band that sings, dances and dresses uniformly, BTS is one of the few acts that openly address pressing issues such as mental health.
If they acquire trustworthy financial advisors, it is likely that the young boys of BTS will earn fortunes that will last them a lifetime. It poses as an inspiration to those struggling with mental health that their idols recognize these issues and start conversations about them. It makes their fans feel that they are not alone in their journey. The reach and popularity of BTS went global for a good reason.
 Kirk Douglas – $60 million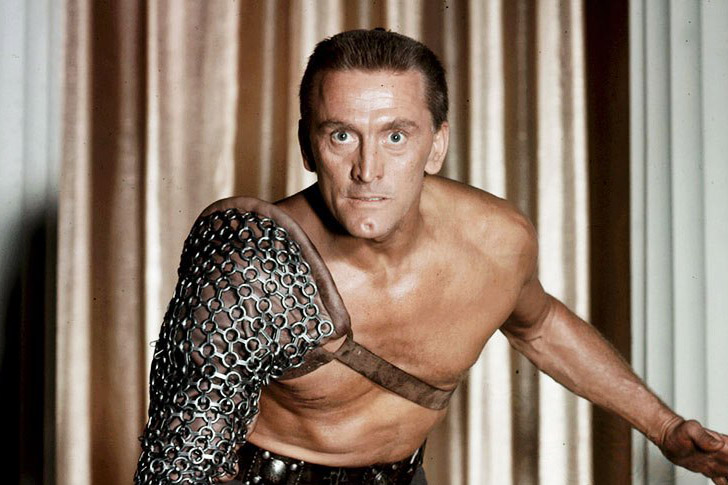 Kirk Douglas is one of the living legends in Hollywood and one of the last surviving stars from the movie industry's Golden Age. He is best known for his explosive acting style, which he portrayed while playing a criminal defense attorney in the 1961 movie Town Without Pity. Throughout his active years as an actor, Kirk has received three Academy Award nominations and an Oscar Lifetime Achievement award. He is also a recipient of the Presidential Medal of Freedom. Kirk is the father of actor Michael Douglas.
Already a centenarian, Kirk attributes his long and healthy life to his wonderful marriage with his wife, Anne. Plus, the fact that he doesn't have to worry about home mortgages and other financial woes might have helped as well. Even if he isn't as active in the entertainment world anymore, the golden actor still sits on quite a fortune for all his projects and the accolades that he had earned at the height of his career. It is safe to say that Kirk and his family will be comfortable their entire lives.
Sophie Turner – $8 million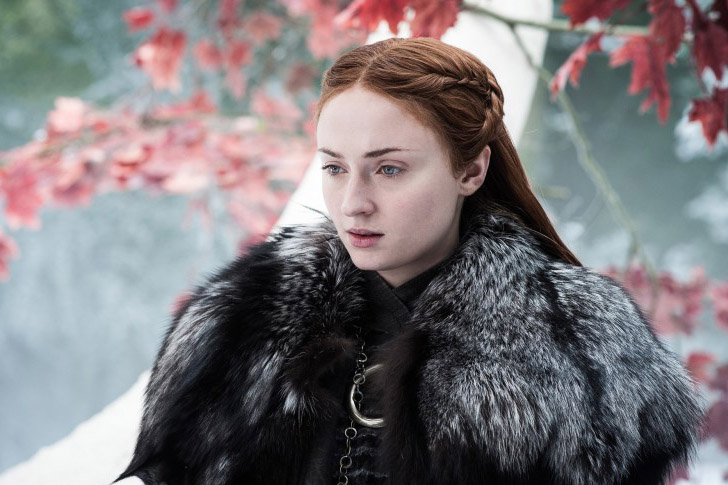 Much like Kit Harrington, actress Sophie Turner is also relatively new to the acting industry. She made her debut playing the character Sansa Stark in the widely acclaimed Game of Thrones series. However, unlike Kit and her other co-stars, Sophie earns a bit less, taking home only a paycheck of $175,000 per episode. Still, that was enough to cover her bills for her credit cards and to finance her dream wedding with her then-boyfriend, Joe Jonas.
Her role in Game of Thrones opened a lot of doors for her as she went on to become a part of the X-Men franchise as young Jean Grey. Sophie might be an emerging name in Hollywood, but the potential that she showed during her stay with the hugely successful series has attracted a lot of directors and producers. Projects are coming her way, so Sophie's career will most likely flourish all the more given some time.
Eminem – $210 million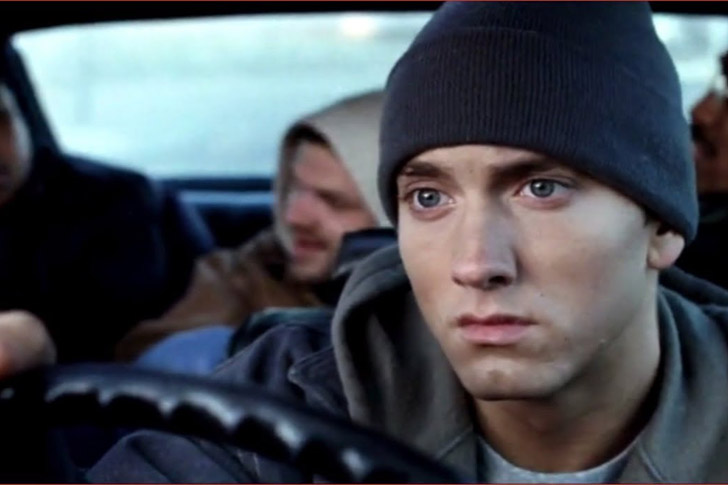 Eminem, whose real name is Marshal Bruce Mathers III, is one of the most famous rappers in history. He has dropped many hits throughout his career, including Without Me, Love the Way You Lie, Cleanin Out My Closet, and Lose Yourself. Eminem is praised for his honesty when it comes to writing his songs, which oftentimes allude to his family and the things he went through in his life.
He grew up on the impoverished side of Detroit, where people suffer from facing mortgage problems, bankruptcy, and other incidents of poverty. Aside from his music, his star meter shot up because of his appearances in movies such as 8 Mile. All throughout his career, he has shared a lot about his personal life with the world. This has always been one of the reasons why he earned the admiration of his fans, apart from his apparent skill and talent in rapping.
Jeff Bezos – $114 billion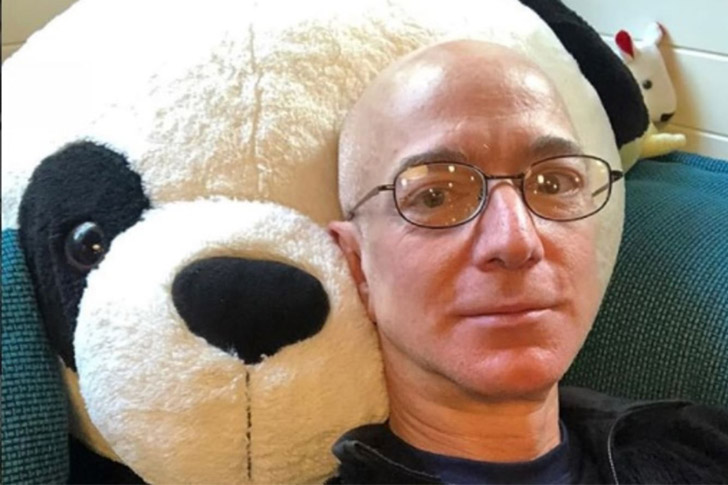 Jeff Bezos is a successful entrepreneur. He is the CEO of Amazon and has profited greatly by developing a career in technology and making investments as well. Jeff also had his sights on starting his own business, but it was only when he turned 30 that he finally gave it a shot. The current business mogul might have started a little late, but his strategic gameplay turned out to be one for the books as he is now one of the richest men in the world.
At an estimated $186.7 billion net worth and ever-growing business, Jeff's wealth is expected to ascend even more. The billionaire is already planning to expand his empire and focus on investment planning for the future. He recently bought the Washington Post newspaper, adding more to his ventures and acquisitions. Even during the pandemic, he is reportedly thriving in his businesses. It seems like we could all learn a thing or two from this guy!
 Julian Edelman – $25 million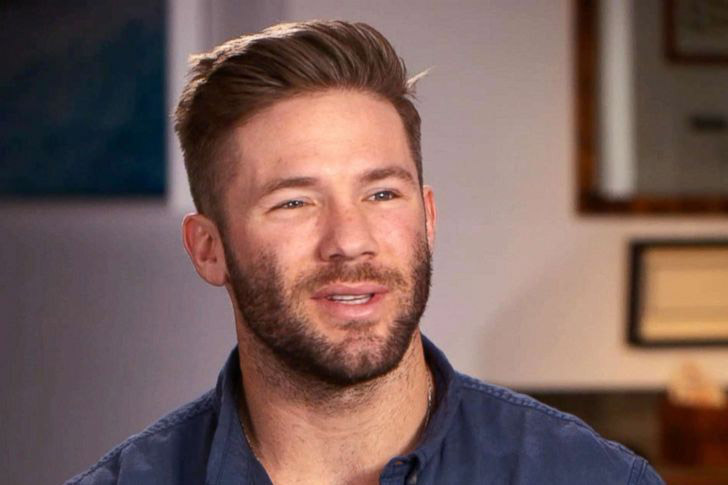 Julian Edelman has a net worth of $25 million. This California-born hunk first developed his football skills in Woodside High School, where he played wide receiver and punt returner. He then went to Kent State University in college, where he played quarterback for the school's football team. In 2006, he was awarded Kent State University's Offensive Player of the Year, and by 2009, he was drafted by the New England Patriots, which then became the start of his NFL pro career.
Julian has been playing with the team ever since. Everything that he has learned from his early days playing the sport has helped him hone his skills and, in turn, earn a lot while doing what he loves most. Now, he has made a lot of investments on notable assets, and his net worth just keeps on growing as he continues to play for NFL.
 Jason Lee – $20 million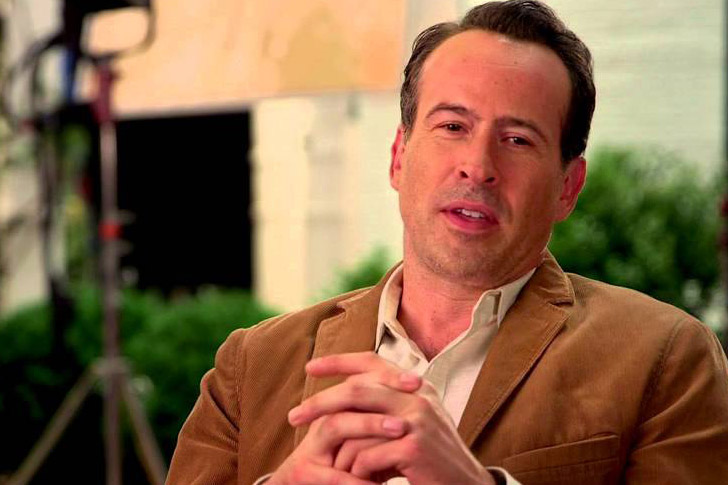 Actor and voice actor Jason Lee is popularly recognized for his role in the hit comedy series My Name Is Earl, where he played the lead role. Since then, Jason's star has continued to rise, and he went on to star in the Alvin and the Chipmunks movie series and rendered his voice talent to the character Syndrome in Disney's The Incredibles. Interestingly, Jason made his first big break in professional skateboarding before retiring in 1995.
From his life as a professional skateboarder to a renowned actor, Jason led a rather unique career and earned paychecks that secured his home insurance. Even though he changed careers along the way, Jason managed to learn a lot from both areas and become really good at them. The actor honed his talent pretty well, so though he is retired, a lot of people still look up to him in this regard. Apparently, he left quite a legacy behind!
 Larry David – $400 million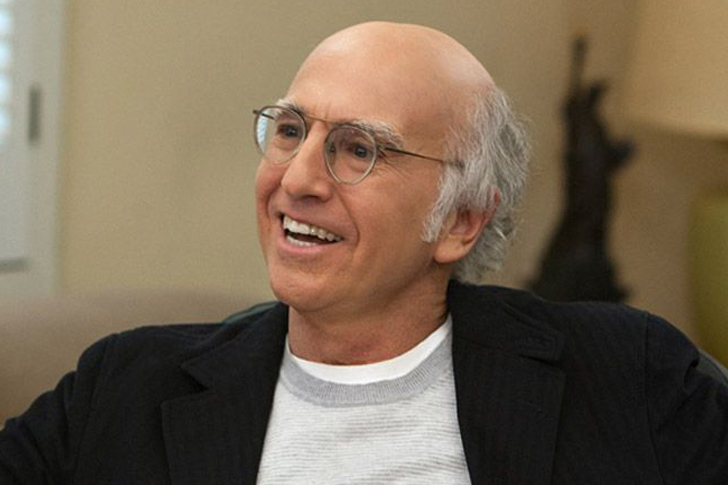 Many youngsters today may not have seen a single episode of Seinfeld yet, but it is one of the most well-loved shows in television history, and the '90s sitcom has since become a timeless classic. The show's acclaim has since put Larry David on the map. As one of the show's creators, he continues to receive massive royalties from the program to this day. However, despite proper money management, the renowned comedian, writer, and producer did lose a huge portion of his fortune when he got divorced in 2007.
In an interview with Rolling Stone, Larry revealed that his former wife received half of his wealth. Though it is sad that he had to part ways with her and a portion of his fortune, their separation was probably for the best for both of them at that point. Nevertheless, he still gets royalties from his massively successful sitcom anyway so he will be fine even until retirement.
You've Reached The End