Celine Dion – $800 million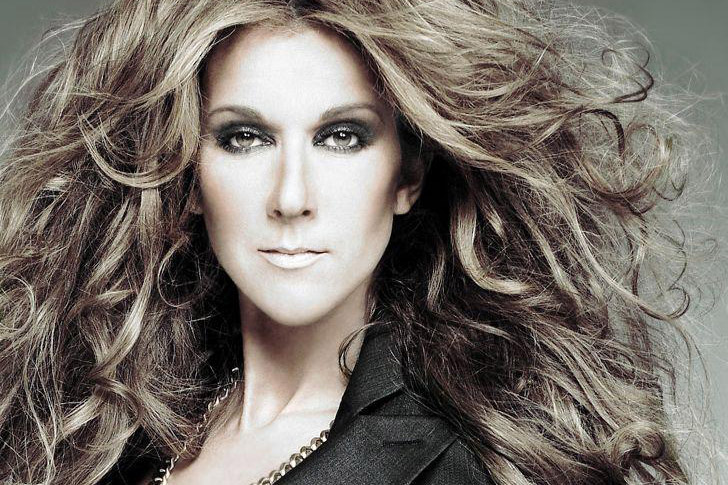 Celine Dion is arguably one of the most recognizable singers of all time. Not only that, she has been dubbed one of the best-selling artists in music history, with over 200 million records sold across the globe. Celine Dion initially achieved success with a French album in Canada, then learned to speak English and signed with Epic Records in the United States. The Canadian-born songstress made a bulk of her fortune from performing for her Las Vegas residencies as well as singing in sold-out concerts.
She also earns from several business investments, including the night club Pure at Caesars Palace, which she co-owns with Andre Agassi, Steffi Graf, and Shaquille O'Neal. She also co-owns artist management company Les Productions Feeling Inc., which is based in Quebec. She also has her own perfume line. In the most recent year, Celine has made 40 to 50 million through various efforts.
Paul McCartney – $1.2 Billion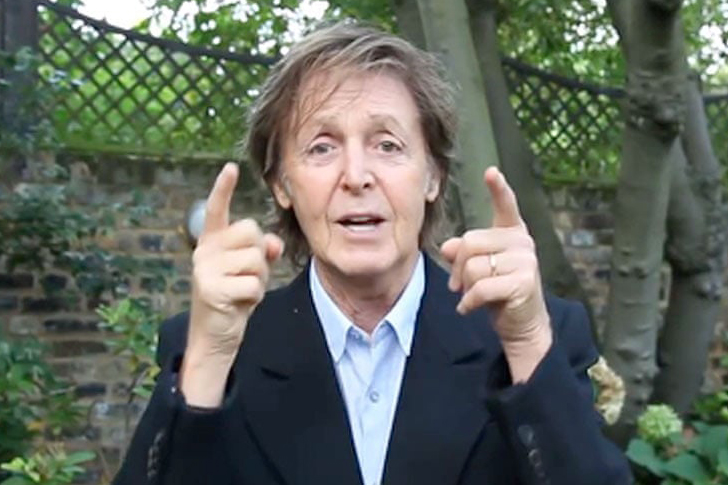 Being a member of one of the most recognizable bands in history, it's no wonder The Beatles member Sir Paul McCartney is on every list of wealthy celebrities. At the same time, he is the richest rock star of 2019. The singer-composer credits his fortune to his decades-long music career, during which he has sold over 100 million singles and has produced almost 30 studio albums. As we know, his album sold out as soon as it was released.
Paul continues to earn royalties from many timeless songs such as "Yesterday" as well as music and merchandise he has worked on with the band. Nearly 50 years since making his debut, Paul McCartney remains a driving force in the music industry, owns at least $100 million in real estate worldwide.and with his enormous wealth, he probably does not have any problems with the mortgage and his finances.
 Elton John – $500 million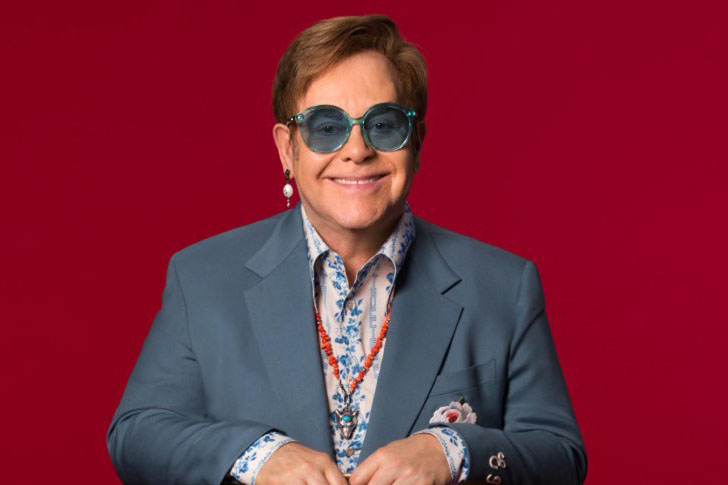 Sir Elton John, British singer and composer, has a colorful acting and music career spanning decades and he has amassed a huge fortune along the way. The multi-hyphenated star is widely recognized as one of the most successful and decorated solo artists in music history, having received more awards than he can count and having sold more than 300 million records throughout his career. He is best known for his 1997 record-breaking single "Candle in the Wind".
Other than singing and going on tour, he also owes his $500 million net worth to the work he has done composing original music for Broadway productions. Given his massive wealth, there is no question that Elton has earned a solid credit score. Although he is already in his early 70s, there appears to be no stopping Elton John, not even retirement!
 Sean Connery – $350 million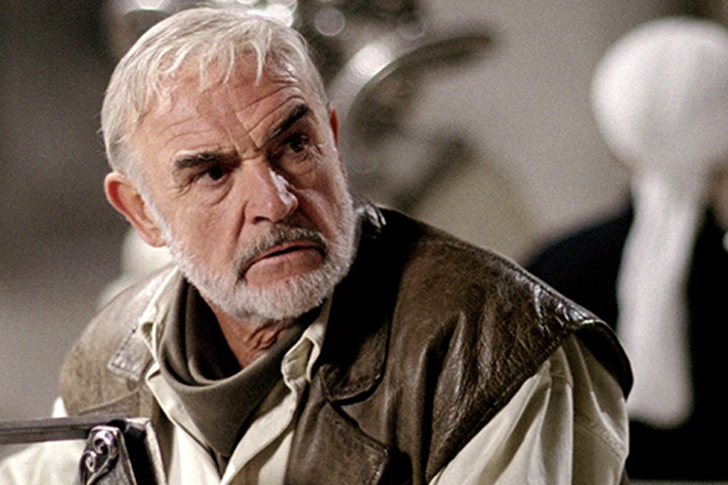 Many actors have suited up as James Bond, but it is hard to deny that Sir Sean Connery is one of the most recognizable and obsessed-over Agent 007 in movie history. Other than his role as the suave gentleman spy, the Academy Award-winning actor also landed leading roles in many hit films such as "Name of the Rose", "The Untouchables", and "Indiana Jones and the Last Crusade".
Through his autobiography, Sir Sean Connery revealed that his rise to superstardom wasn't easy. He started as a poor bodybuilder in Scotland before he became one of the most successful and respectable actors in the industry. Knowing the value of hard work, he isn't one to be crossed when it comes to money manners. In the early 1980s, he sued his former financial adviser Kenneth Richards and won millions in damages.
 Tom Cruise – $570 million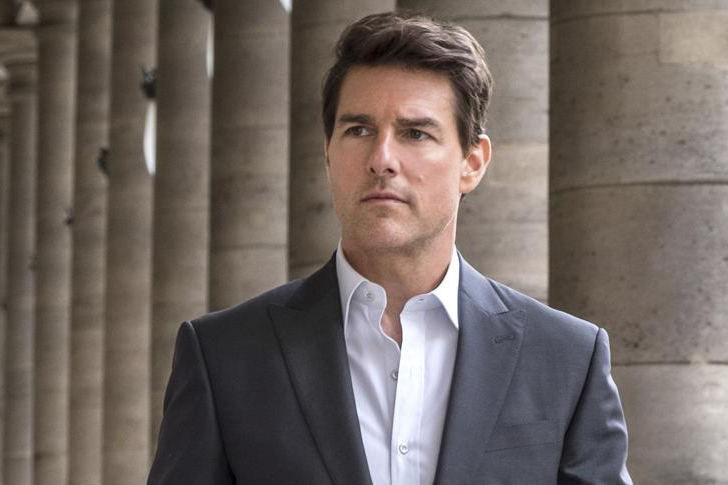 Another actor who rose the ranks and made his mark in the film industry with a hugely successful spy movie franchise is Tom Cruise. When it comes to Hollywood A-listers, Tom Cruise is not one to be left out. He started in the industry as a young, charismatic actor starring in movies such as "Risky Business" and "Top Gun".
As one of Hollywood's highest-paid celebrities, Tom has a Porsche 911, as well as private jets and airplanes. He spends most of his money on real estate, owning homes in different locations such as Los Angeles, England, and Colorado, to name a few. Thus, it is presumed that Tom also invests in many home insurance plans. As one of the greatest actors in the world, we are not surprised that he has so many assets.
 Angelina Jolie – $100 Million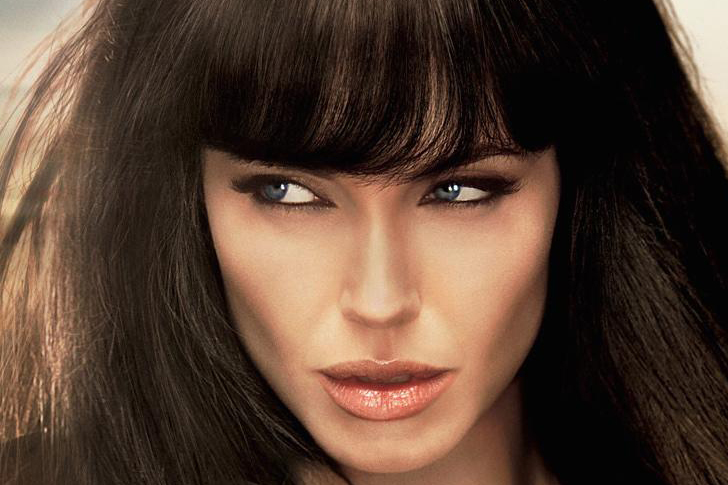 Angelina Jolie has come a long way from being a young actress in the '80s. While she is best known for starring in action films such as "Salt" and "Tomb Raider", she is also the recipient of an Academy Award for Best Supporting Actress for her role in the 2000 film "Girl, Interrupted". Julie played the role of Maleficent in Maleficent: Estress of Evil in 2019. The film received unfavorable reviews from critics, but the box office performed well, with a global box office of US$490 million.
Angelina is also another A-lister that is good at money management as she is also able to give back to numerous charitable organizations and support various causes. Aside from having an impeccable acting career, she is also known for her contributions to society as a humanitarian and activist.
Mel Gibson – $425 million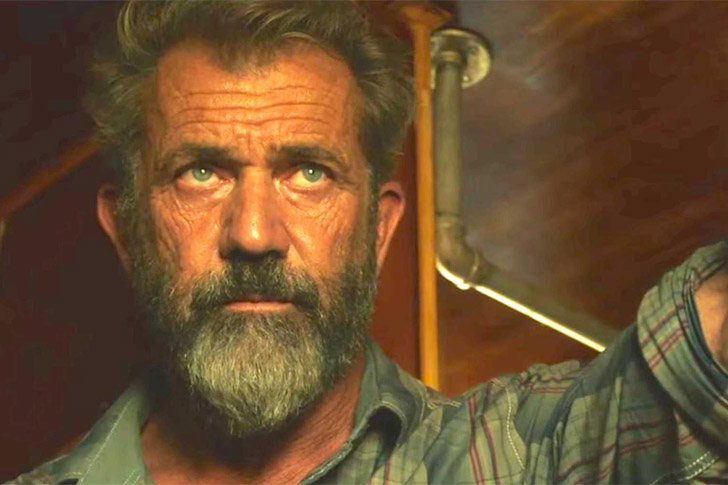 Mel Gibson may have been embroiled in several controversies throughout his career, but that didn't stop him from becoming one of the most well-respected personalities in the industry. Before deciding on becoming an actor, young Mel was still deciding on whether he should pursue becoming a chef or a journalist.
Thankfully, he made the right call to try acting, giving us some of the most memorable films of all time such as "Braveheart", "Mad Max", "The Patriot", and "Lethal Weapon". Aside from his acting portfolio, Mel Gibson is also an exemplary writer and director, having helmed "The Passion of the Christ" and "Hacksaw Ridge". Considering his wealth, arguing with a bankruptcy attorney over the phone is probably not in sight for Mel Gibson.
Robert Downey, Jr. – $300 million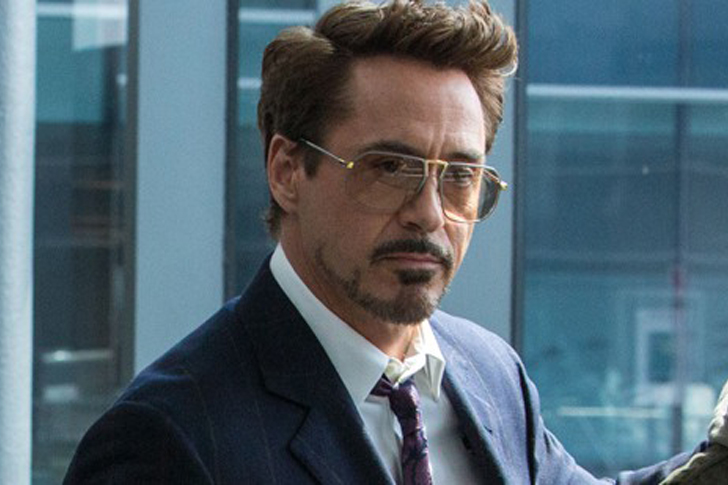 Much like his character, Tony Stark in the "Iron Man" franchise, Robert Downey, Jr. himself is a man of great wealth. Thanks to his long-standing career in Hollywood, starring in blockbuster films such as "Sherlock Holmes", "Less Than Zero", "Chaplin", and many of the Marvel Cinematic Universe movies, Robert has accumulated a $300-million net worth.
Aside from his work as an actor, he is also a dedicated philanthropist and has many generous donations to various causes such as global warming. He also made sizeable investments to support tech-based projects that aim to help clean up the environment. His other properties include a Manhattan Beach house purchased for $2.5 million and a two-story house in California ranch style. His car collection includes Ford F150, Audi A8 and A7, Mercedes-Benz wagon and 2011 Volkswagen GTI.
Mark Wahlberg – $255 Million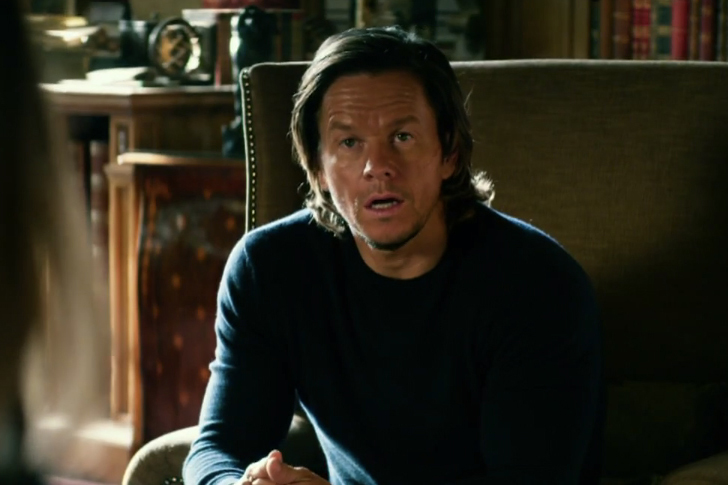 Mark Wahlberg is one of several A-listers who have done it all—he first came to fame as a pop singer and later branched into modeling before becoming a hugely successful box office star. In addition, Wahlberg is also a successful producer. He served as the executive producer of the HBO series "Entourage". As the executive producer of Entourage, his annual income is 3 million US dollars.
Indeed, Mark is a man of many talents, which makes it a no-brainer that he has $255 million to his name. The actor spends his investment money in various business ventures, including a restaurant called Wahlburgers, which he co-owns with his brothers, and an equity interest in the Barbados Trident cricket team. Together with P. Diddy and Ronald Burkle, Mark also invested in bottled water company Aquahydrate. These investments made him richer.
Robert De Niro – $500 million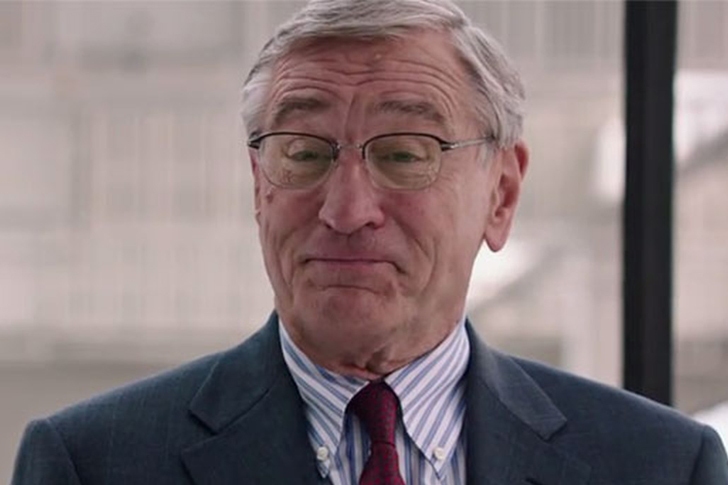 Robert De Niro is actor, producer and director, one of those Hollywood legends that can give anyone a lesson or two about money management. He gave up school at such a young age to become one of the most iconic actors in film history, appearing in a lot of classic favorites including "Goodfellas", "Taxi Driver", and "The Godfather" films as young Vito Corleone. In 1974, he won his first Oscar.
In addition to acting, Robert De Niro and Nobu Matsuhisa are the co-founders of the Nobu restaurant chain. The Nobu restaurant chain generates hundreds of millions of dollars in revenue every year. Robert is also the co-owner of The Greenwich Hotel in New York. This Hollywood veteran has put his money into good news by allotting investments in various companies including Capitol Records and TriBeCa Productions.
Eddie Murphy – $200 million
Eddie Murphy is a multi-hyphenated star—he sings, he dances, he acts, and he produces films. However, it wasn't easy making his way to the top. He started on "Saturday Night Live" in the '80s where he was a regular cast member. He later received wider acclaim for his role in the timeless classic "Coming to America".
Years later, Eddie Murphy's hard work has finally paid off as he now enjoys a massive wealth of $200 million. Throughout the 80s, 90s and late 2000s, Eddie has been one of the highest paid actors in the world. Now, Eddie and his family enjoy financial security without worrying about mortgage rates. Over the years, Eddie has owned many mansions. In 2007, Eddie bought a 15-acre private island in the Bahamas for $15 million.
George Clooney – $500 million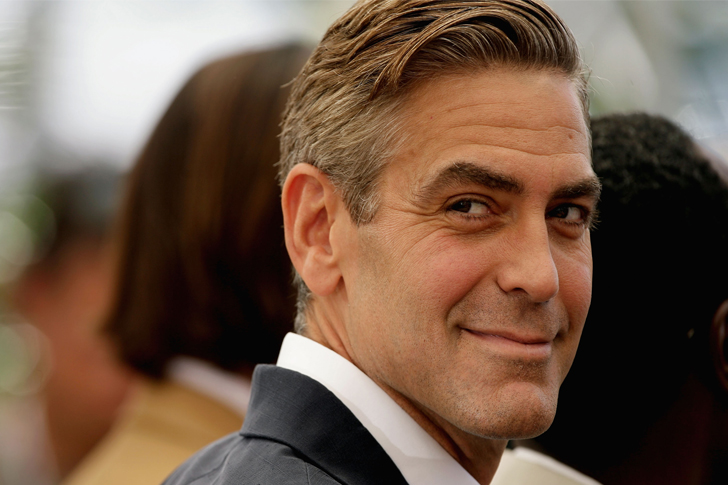 George Clooney has established a reputable career over four decades in the entertainment industry. Not only is he a renowned actor, but he has also produced and directed many films. Thus, he is currently valued at $500 million. He initially started with acting roles in television shows in the '70s and '80s, and later moved to the big screen where he also ventured into writing and directing. In 2018, Clooney was the highest-paid actor in the world, because Clooney reportedly made $239 million between his various endorsement deals and the sale of Casamigos.
Together with his wife, human rights lawyer Amal Clooney, George owns a globe-spanning real estate portfolio, which includes luxurious houses in England and Lake Como in Italy. As they enjoy hosting famous guests in their home, the Clooneys have enforced a home security system for protection from trespassers and paparazzi.
Will Smith – $350 million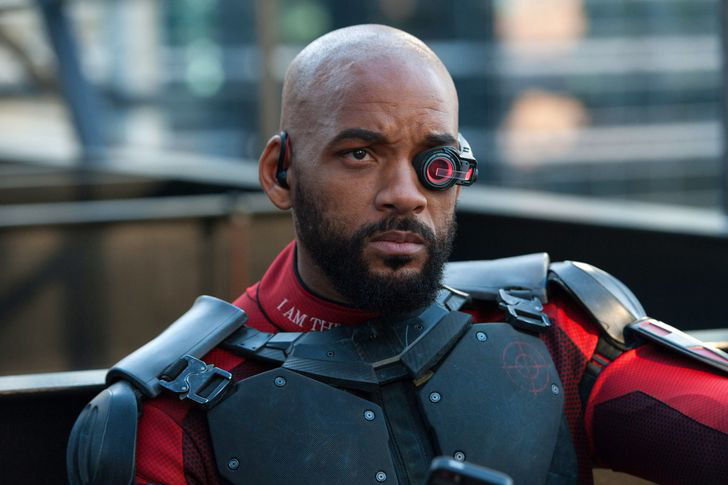 Will Smith shot to superstardom in the hit sitcom "Fresh Prince of Bel-Air" where he landed the lead role. Since then, he has enjoyed receiving multiple acting roles while having a music career on the side. As his empire continues to grow, he also saw his two children, Jaden and Willow, develop their own careers and make a name for themselves.
At the peak of his career in the 2000s, Will earned US$20-30 million per film. According to reports, his performance in the 2017 Netflix movie Bright earned US$20 million, and its sequel earned US$35 million. Aside from focusing on his acting career, he also created his own production company called Overbrook Entertainment, which he co-owns with his wife Jada and film producer James Lassiter. Given his wealth, perhaps the last thing on Will's mind is worrying about bankruptcy.
Magic Johnson – $600 million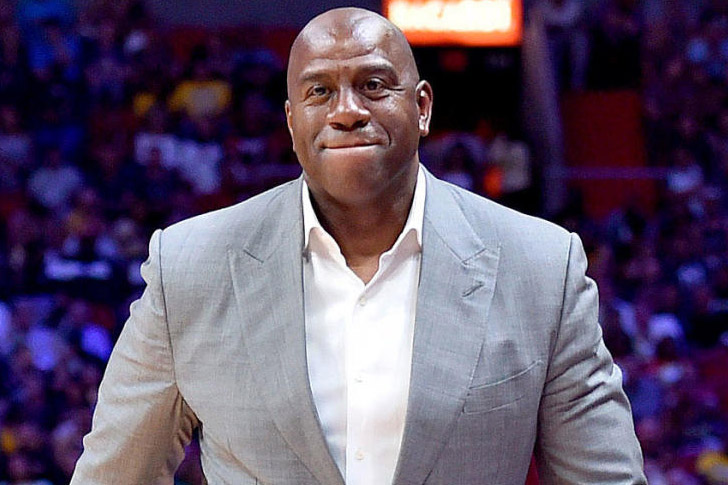 Post-retirement Magic Johnson is still living the life every aspiring basketball player is dreaming of. The Hall of Famer was previously a part-owner of the Los Angeles Lakers, for which he played as the point guard for 13 seasons during his professional playing career. He became the president of basketball operations for the Lakers in 2017, succeeding Jim Buss, but in April 2019 announced that he would resign from the position after becoming dissatisfied with the atmosphere within the team.
On the business side, he founded the Magic Johnson Enterprises, which is an investment company, now has a market value of more than US$1 billion and has brought Magic a personal net worth of US$600 million, through which he bought a 5% interest in the Los Angeles Lakers, and in 2010 sold it to billionaire Patrick Soon-Shiong for $560 million.
DAVID MUIR – $20 million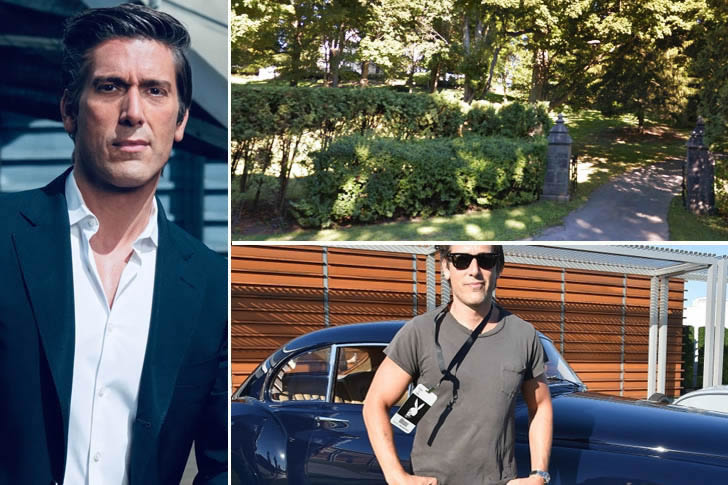 David Muir rose to prominence as a journalist and an anchor of ABC World News Tonight. He is also the co-anchor of 20/20. Born in Syracuse, New York, he got his degree in journalism from Syracuse University in 1995. He began his journey in broadcasting right after college, joining WTVH-TV as one of its staff. After just five years, he became an award-winning journalist, bagging numerous awards here and there.
He then moved to Boston to be part of WCVB-TV as its news anchor and reporter in 2000. In 2003, he started to be the overnight anchor for World News Now on ABC. Since then, he has been part of the network, becoming its weekend news anchor and renaming the show to World News with David Muir. We don't deny that he has excellent hosting ability. Muir is now worth $20 million.
 Dr. Dre – $800 million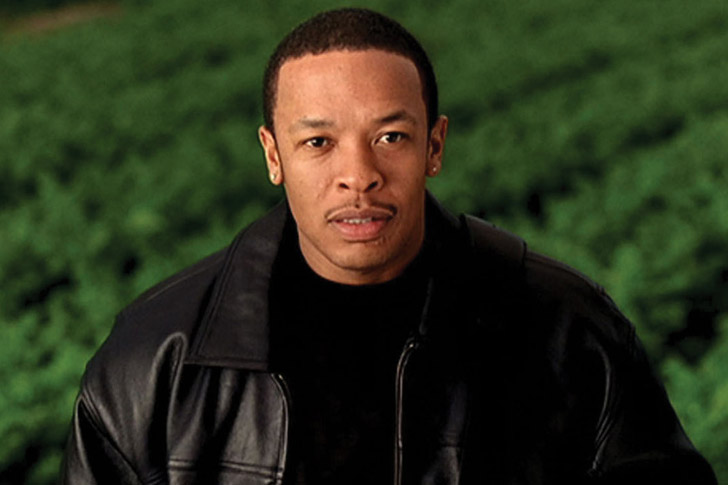 It's no secret that hip-hop artists earn a lot of money given by how much bling they flaunt in public. And when it comes to successful and wealthy rappers, it would be amiss to not have Dr. Dre's name mentioned. Dr. Dre is best known for rapping and producing, and he was responsible for launching Eminem's career. Although he is not really a doctor, he might as well have earned a degree in finance because of his smart choices in terms of business.
He is the founder and CEO of Aftermath Entertainment, as well as the super-popular Beats Electronics. The company was acquired by Apple in May 2014 for $3 billion. At the time of the sale, Jimmy and Dre both owned a 25% stake in Beats by Dre, so they each received $750 million in pre-tax income from the transaction.
O.J. Simpson – $3 million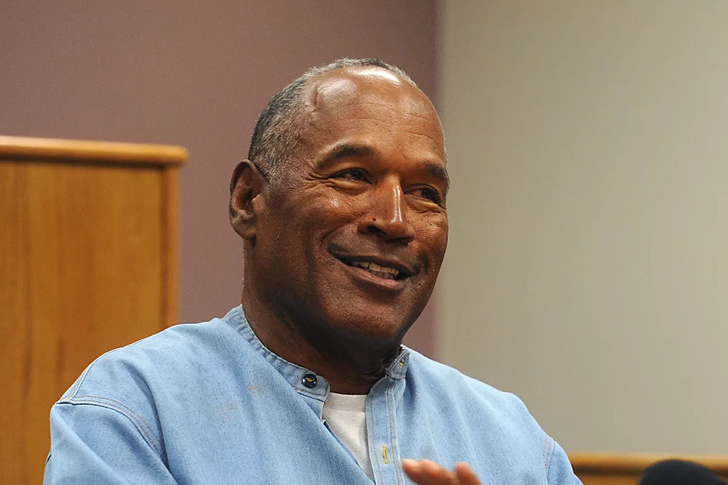 O.J. Simpson was born in San Francisco, California in 1947. After the death of his father, he was raised by his mother. He has appeared in movies such as "The Klansman" and is a commentator on Monday Night Football which aired on ABC. Simpson's net worth is $3 million as of March 2018, according to Celebrity Net Worth. Simpson receives a $300,000 yearly pension from the NFL; however, the debt from his civil lawsuit was estimated at $58 million as of July 2017.
In 1994, when O.J. Simpson was at the peak of his career and before his criminal trial for the murders of Nicole Simpson and Ron Goldman, his net worth was an estimated $11 million. But regardless of how much he is worth at the moment, Simpson will reportedly receive significant income monthly now that he was released thanks to his pensions.
Clint Eastwood – $375 million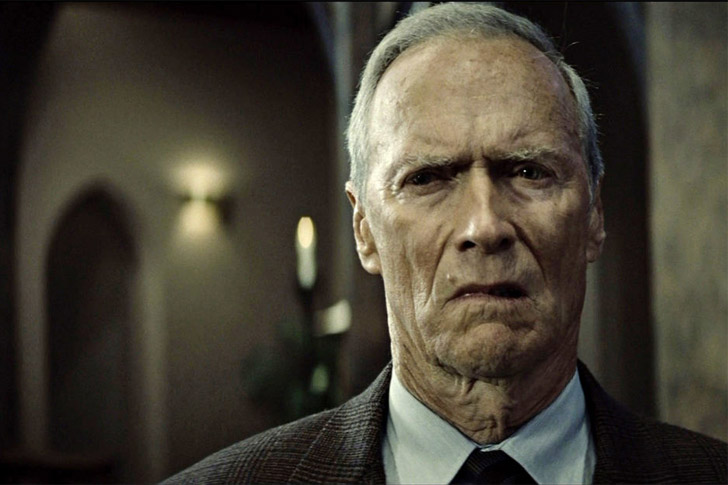 One of Clint Eastwood's most iconic performances was in "Million Dollar Baby", but Clint himself is definitely worth more than millions. With roughly $375 million in net worth, Clint has made his mark in the movie industry as an actor and a director. He is best known for his role in the 1971 film "Dirty Harry" and some of his most prominent directorial work includes "American Sniper" and "Million Dollar Baby", for which he won Best Director.
Eastwood earned $12 million in revenue for his role in Any Which Way But Loose. In 1984, he was paid $5 million for his role in City Heat. In 1993, Eastwood was paid $7 million for his role in In the Line of Fire. With the help of his financial advisor, Clint is set for life even after he retires.
John Travolta – $170 million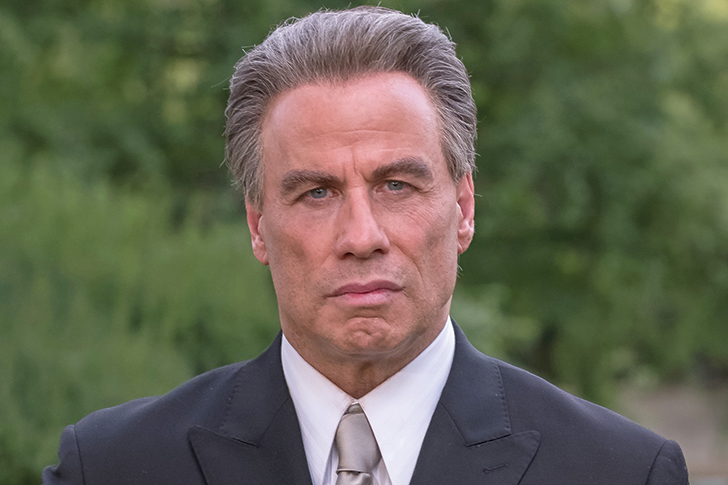 John Travolta may have become a household name by being singing and dancing in the hit films "Saturday Night Fever" and "Grease", but in real life, he is also dancing to a net worth tune of $170 million. From his appearances in blockbuster musical films, his career leveled up when he took on more serious roles, particularly with Quentin Tarantino's "Pulp Fiction". In 1983, the sequel to "Saturday Night Fever" "Keep Alive" earned more than $65 million at the box office.
The Golden Globe- and Emmy Award-winner is passionate about aviation and even built his own airport in his backyard. As a testament to his star power and enormous wealth, John has a collection of five private jets sitting comfortably in his own home. Now that's a unique way of spending one's investment money.
Robert Redford – $170 million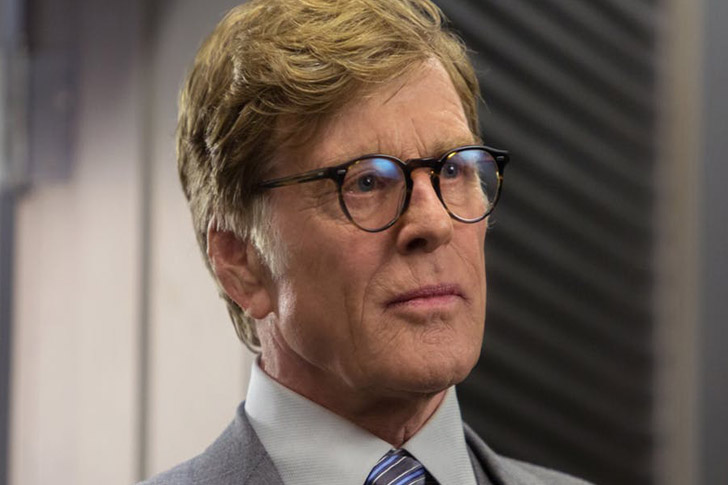 Robert Redford is not just a legendary film actor, but he is also a director, producer, and environmentalist. He also founded the Sundance Film Festival, which has been influential in fueling the independent film industry in the United States. During the span of his career, Robert has appeared in more than 60 movies and has directed over 10 films, including the Oscar-winning "Ordinary People". He is also a recipient of the Academy Lifetime Achievement Award.
He has won many honors during his career, including the 1996 the National Medal of Arts and the 2002 Academy Award for Lifetime Achievement.Redford married Lola Van Wagenen in Las Vegas in August 1958. They had four children together until they finally divorced in 1985. Robert probably does not have any problem with home insurance as he is the owner of multiple estates, including a home in Sundance, Utah.
Denzel Washington – $220 million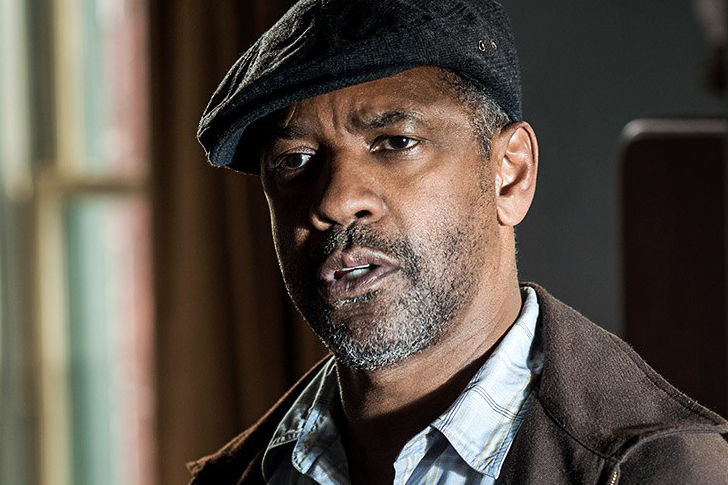 Denzel Washington is another actor with good credit standing. Although he has been in the acting industry for over 40 years, it appears that retirement is not yet in sight for this Hollywood star. With many blockbuster films and award-winning roles under his belt, there's no wonder he continues to enjoy his career and the perks that go along with it, including the financial security, given his $220 million net worth.
In 1988, Washington was nominated for the Oscar for Best Supporting Actor in the movie Cry Freedom, and won the award again in 1989 for his performance in Glory. Although Denzel has already received two Academy Awards in his lifetime, he remains grounded and has committed himself to philanthropic work. For one, he and his wife Pauletta Washington have donated to various organizations, including The Smithsonian Museum of African-American History.
Chuck Lorre – $800 million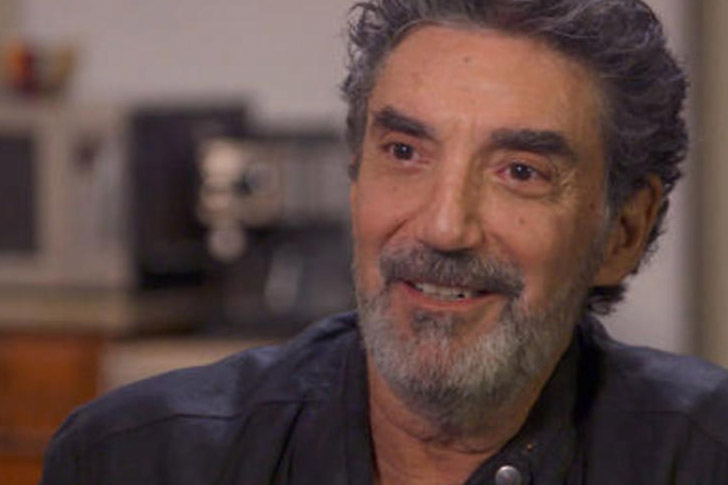 Chuck Lorre, born in Long Island, New York in 1952, may seem like a familiar name to you and that's because he created some of the most well-loved TV shows of all time. He's the man behind "The Big Bang Theory", "Two and a Half Men", and "Grace Under Fire", and he is highly regarded by many of his colleagues in the industry. Interestingly, he also worked as a singer and songwriter before making his mark as a producer.
In 1987, Chuck Lorre provided the TV soundtrack for "Teenage Mutant Ninja Turtles". With multiple awards under his name, Chuck is considered as one of the best and most popular producers in contemporary TV history. Perhaps with the help of an efficient financial advisor, Chuck Lorre may be on his way to become a billionaire.
 Jack Nicholson – $400 Million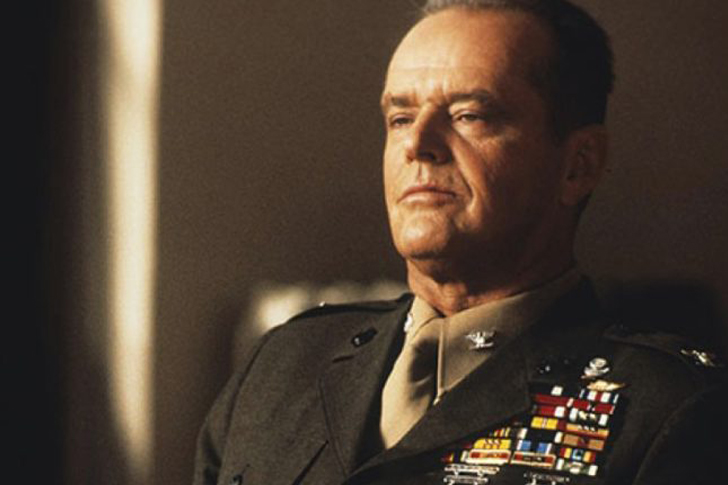 Jack Nicholson may have played some of the most notorious and sinister roles in film history, but he is well respected by many of his accolades and colleagues in the industry. Jack Nicholson has been the recipient of multiple awards and nominations over the course of his career due to his performance in many iconic films such as "One Flew Over the Cuckoo's Nest", "Batman", "A Few Good Men", and "The Shining".
Despite his age, he was able to maintain his status as a leading man. He owns at least a dozen properties in the United States. Although he retired from acting in 2010, he still enjoys the benefits he gets from his $400 million fortune, which perhaps includes an outstanding credit score and home security.
 Keanu Reeves – $360 million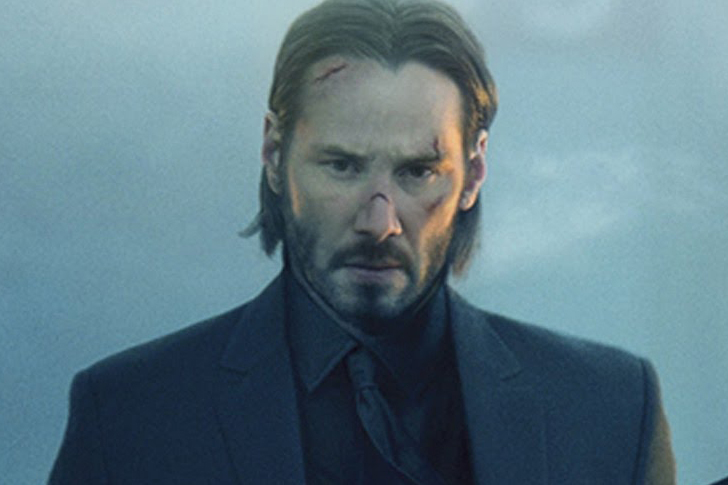 Keanu Reeves, born in 1964, may have been the subject of memes as the humble actor who still rides the subway, he is actually one of the most bankable Hollywood actors and has a hefty fortune valued at $360 million. The Canadian-born actor is best known for his role in "The Matrix" franchise, but he has since starred in other high-grossing films such as the "John Wick" trilogy.
Like many successful actors, Keanu is also known for giving much of his earnings to charitable causes. Despite his significant means, perhaps it was only in 2003 that Keanu got into home insurance as it was only during that year when he finally purchased his own home. Prior to that he was living in hotel rooms and was famously a long-time resident of the Chateau Marmont Hotel in Los Angeles.
Taylor Swift – $380 Million
While many of the people on the list are older veterans, pop star Taylor Swift is one of the few young acts that can compete with them. Taylor has been the voice behind many of today's anthems for the younger generation, producing one solid hit after another from "Teardrops On My Guitar" to "Shake It Off". Between June 2018 and June 2019, Taylor made $185 million, thanks in large part to her Reputation Stadium tour, which earned a total of $266 million. Between June 2019 and June 2020, she made $64 million.
At such a young age, Taylor has already built herself an empire and has accumulated a net worth of $380 million. The singer has also amassed a huge following of loyal fans and she gives back by sometimes helping them cover their student loans and hospital fees.
Beyonce Knowles – $500 million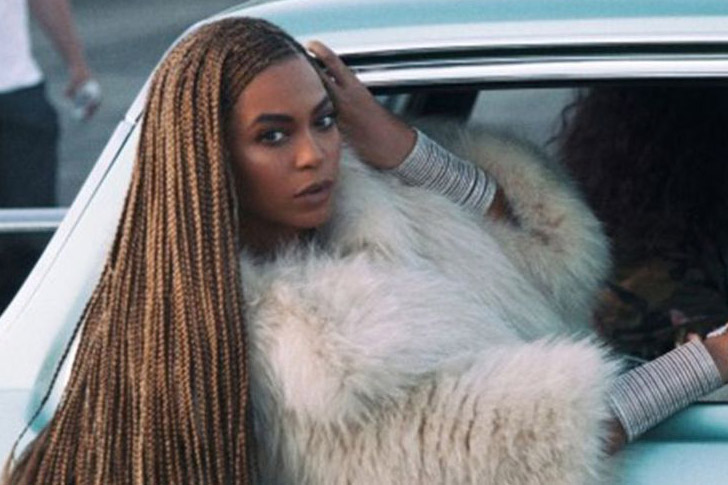 Not a single person on this planet has probably not heard of Beyonce yet. This powerhouse, who has a stellar portfolio both in terms of music and acting careers, first started as a member of popular girl group Destiny's Child. However, it was only until she went solo did she gain international acclaim. Beyonce is a prominent figure in music charts, selling millions of albums, and receiving recognition from prestigious award-giving bodies.
Through years of hard work and dedication, she has now amassed a jaw-dropping net worth of $500 million. Add that to his husband's own net worth, their children will never have to worry about getting student loans or settling mortgages ever. She and her husband own at least $150 million worth of real estate in the United States, including a $4 million private island in the Bahamas.
P Diddy – $885 Million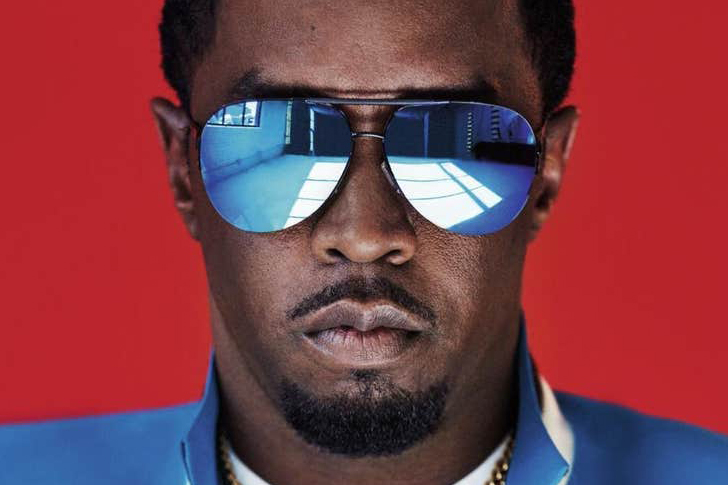 Sean Combs, or popularly known as P. Diddy is one of the wealthiest hip-hop artists today. He credits his massive fortune to a successful music career and profitable business ventures. Before making it big, P. Diddy was a student at Howard University, to earn a degree in business. He dropped out during his sophomore year to devote his time to the music. Six albums and over 70 singles later, the rapper and entrepreneur has no regrets. He won three Grammy Awards.
P. Diddy was able to apply what he learned from school to become an established entrepreneur. He owns a record company called Bad Boy Records and a clothing line named Sean John. Between June 2017 and June 2018, P. Diddy made $65 million from various businesses and music careers. Between June 2018 and June 2019, he made $70 million.
 Jessica Alba – $200 million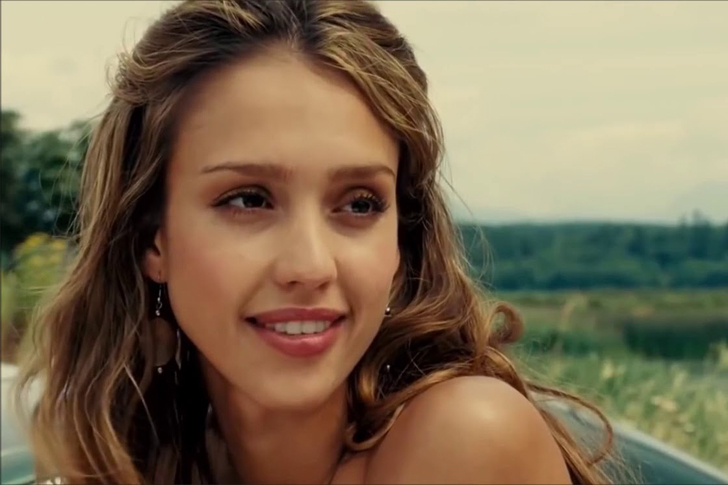 Jessica Alba has come a long way since her early days as a young actress in Hollywood. Now a mother of three, Jessica not only has become an A-list actress, but she has also prospered in terms of building her business portfolio. She co-founded The Honest Company, which is a billion-dollar company that provides home and baby products made from ethically sourced organic materials.
Although she does not have a finance degree or background in business, "The Fantastic Four" star's passion to give families healthier choices for everyday products is what drives her. Clearly, Jessica isn't just a pretty face, but a woman of substance on a mission. At the beginning of 2017, Alma bought a mansion in Beverly Hills, Los Angeles from Mike Medavoy for nearly US$10 million and renovated it with her husband.
Hulk Hogan – $25 million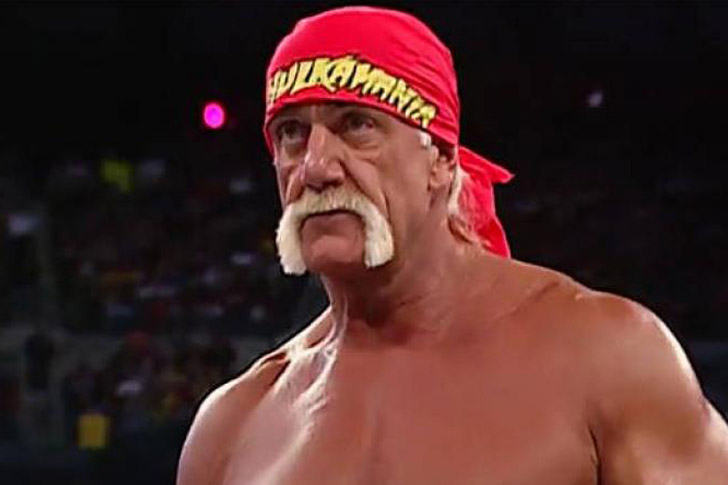 Hulk Hogan, also known as Terry Bollea, is arguably one of the most popular professional wrestlers of all time – and he is also one of the richest. With $25 million to his name, there is nothing Hulk hasn't done yet. After leaving the professional wrestling life, he entered the entertainment industry and tried his hand at acting and singing, starring in Mr. Nanny and Suburban Commando. He is also known for his comedic chops.
Perhaps, Hulk Hogan is one of the few wrestlers to market their own brand successfully and to engage in various investment ventures, as he has become a trademark name in the entertainment industry. Thanks to his initiative and incredible talent, the former WWE superstar was able to get the best of both worlds. Due to his earned successes in his long and prolific career in the industry, the amount of money that he has amassed from all his projects is no joke.
Kit Harington – $12 million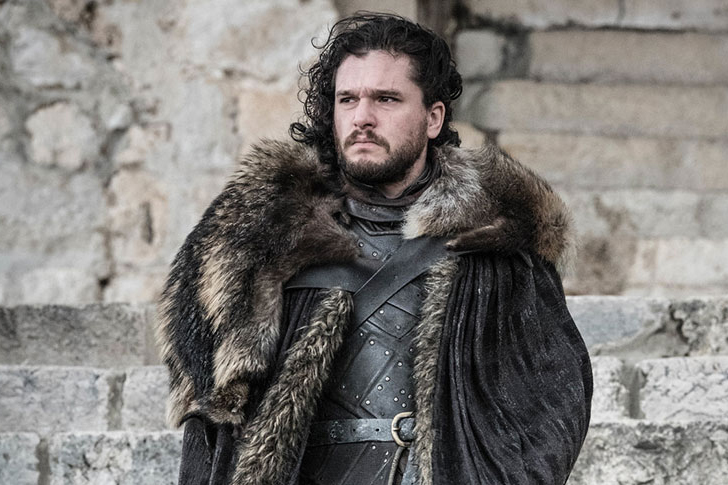 Compared to the many others on this list, Kit Harington may be relatively new to the acting business, but he has already amassed an enormous fortune for his role in the multi-awarded hit television show Game of Thrones. The series, which has since become a global phenomenon, placed Kit and the rest of its young cast on the map. For his role as the fan-favorite Jon Snow, Kit received a $500,000 paycheck per episode.
Although he is more popularly known for his role in Game of Thrones, he has also appeared in movies such as Pompeii and Spooks: The Greater Good. He has had success in the TV series, but there surely is more to come for the young actor in the next few years. Fans of the show are very eager to see what he has in store for them. Without a doubt, the actor will receive a lot of support regardless of his next role.
Victoria Beckham – $450 million
Victoria Beckham made her start as Posh Spice of Spice Girls, but she has moved on from her early days as a pop star to become a successful business mogul and fashion designer. She is married to football star David Beckham, and together, they have created a huge empire that landed them a spot as two of the wealthiest people in Britain.
Although the couple probably shares the same financial advisor, it is Victoria's fashion business that is the best performer in all the family's commercial ventures. From being a member of one of the most popular girl bands in history, Victoria has truly come a long way. Her history in the music industry truly helped her market her brand. Since the former Spice Girl was a known style icon way before she decided to put up her current endeavors, she made it big in her business career just the same.
 U2 – $838 million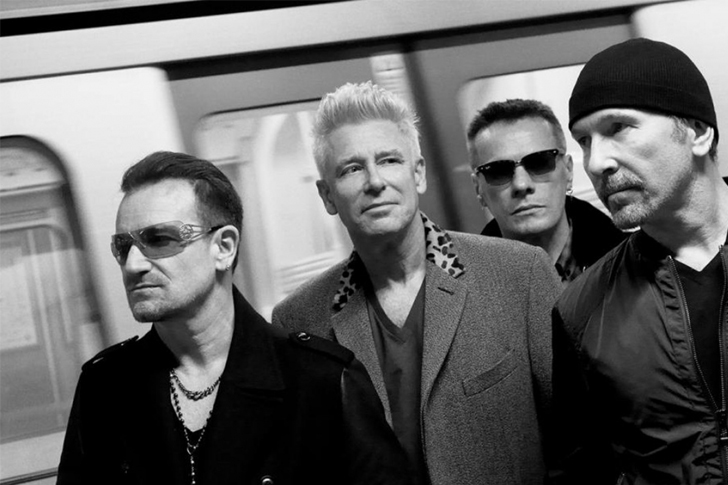 It is no question that each member of U2 has earned a significant fortune following years of hard work as legendary musicians, with Bono himself reportedly having a net worth of $700 million, but as a band, U2 is also worth millions. With over 170 million records sold and 22 Grammy Awards received, the Ireland-bred rock band is known as one of the most successful rock bands in history.
Even if they don't create new music anymore, the band still earns a hefty amount of money that will leave them with a solid credit score for many years to come. Their reputation when they were still actively creating new sound and performing everywhere already paved the way for them to secure their future. Now, they are looked up to by contemporary performers. On top of that, they are all living a life of luxury. Their royalties have come a long way, and until now, they are still reaping the benefits.
Ricky Gervais- $110 million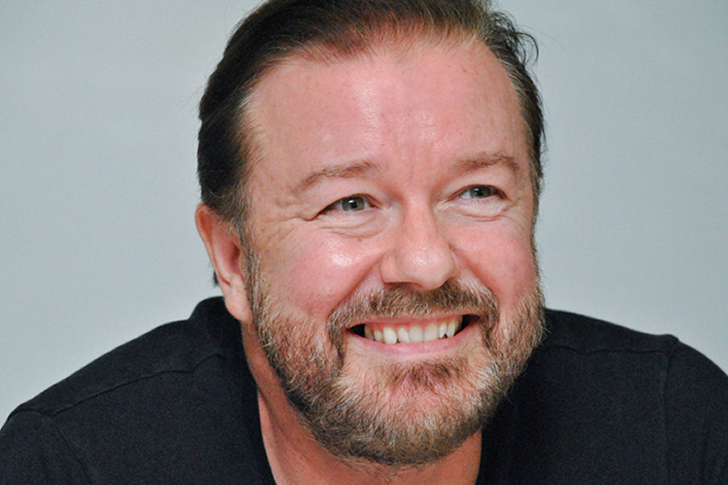 Ricky Gervais is an English stand-up comedian and actor. Ricky is perhaps best known for creating, writing, and acting in the British television series, The Office. Not to mention, the talented artist worked in the music industry as a radio DJ, band manager, and music supervisor before getting into comedy. He began his career in stand-up during the late '90s, and his comedy performances included five multinational stand-up comedy tours. To add, Ricky is also the writer of the Flanimals book series.
In 2019, Ricky's net worth escalated to an estimate of $110 million. This amount is not at all surprising, considering how versatile the actor is in the different fields of art. Multiple sources of income come his way, allowing him to enjoy the finer things in life. With that said, all his hard work really paid off, and he can now have almost anything that money can buy!
 James Patterson – $800 million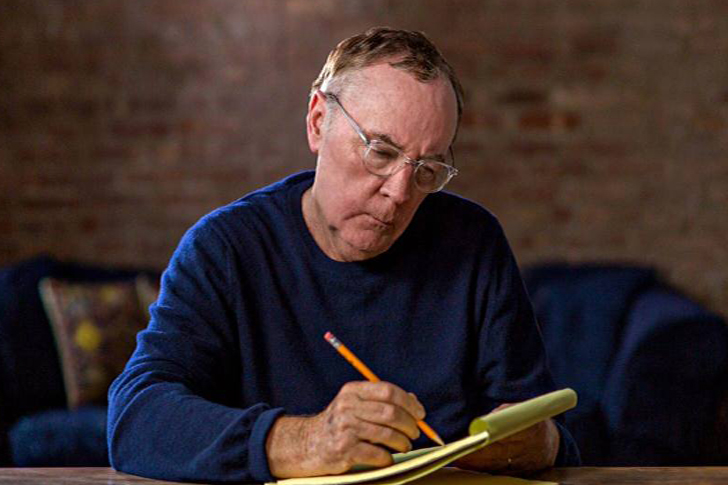 If you're a fan of best-selling novels, there's a big chance you would have come by the book written by James Patterson, who has been regarded as one of the highest-paid authors up to date. Having written more than 100 books, James holds the world record for writing the most bestselling titles in history. He is regarded by critics, peers, and readers as one of the most influential writers of his time.
Aside from writing novels, James also has a mastery of money management, having shelled out a portion of his wealth to provide grants and scholarships to college students across the United States. Being a believer in giving to others, Patterson really believes in education and how it can help someone reach their dreams. He is one of the most inspiring high-profile personalities in the modern-day. Now that the author has achieved his own success, he is now helping others achieve theirs.
 Jay Z – $930 million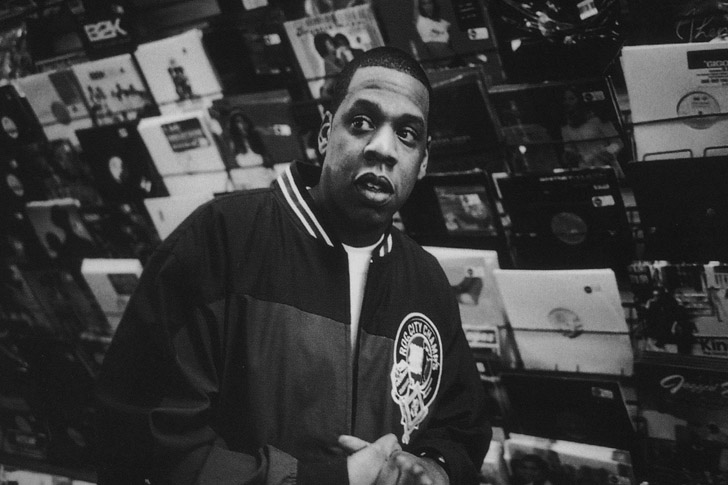 Together, Jay Z and Beyoncé are a power couple and a force to be reckoned with, but individually, these two are also superstars in their own right. With the help of a brilliant financial advisor, Jay Z may only be a few dollars away from becoming a billionaire. He owes his vast bank account not only to his successful career as a rapper but also to his business ventures.
Jay Z is as good at business as he is at dropping bars while he's rapping. Throughout the years, he's been working on several investments, including his music streaming service, Tidal. If Jay Z drops tips on investment planning, make sure to take note. His advice is certainly something we all want to heed because his success is apparent in all the assets that he has. On top of this, his gifts to Beyoncé are just jaw-dropping. If he can afford to get her something as huge as a jet plane for her birthday, then he might just be on to something, right?
 Sandra Bullock – $200 million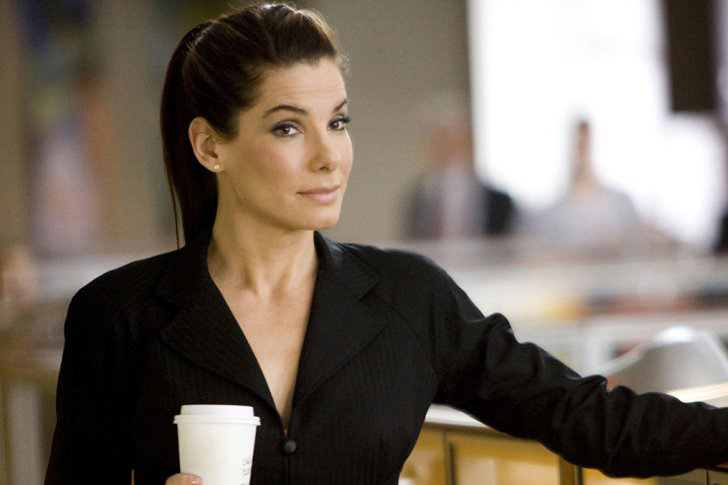 Sandra Bullock was an acting major at East Carolina University in Greenville and was only three credits away from receiving her bachelor's degree when she decided to drop out of school to focus full-time on her career. Judging by her illustrious career and $200-million fortune, she probably does not regret making that decision. Although the current Hollywood sweetheart made her acting debut in 1987, it was only in 1993 that she gained Tinseltown's attention when she landed a role in Demolition Man with Sylvester Stallone. The year after, Sandra made a follow-up to her blockbuster success with Speed, wherein she starred with Keanu Reeves.
In addition to her acting career, she also founded a production company called Fortis Films. Given her success, Sandra probably doesn't have to worry about her credit report at all. She already has a fortune to her name, but there are no signs of her career slowing down anytime soon, so that amount will surely go up even more in time.
Bono – $700 million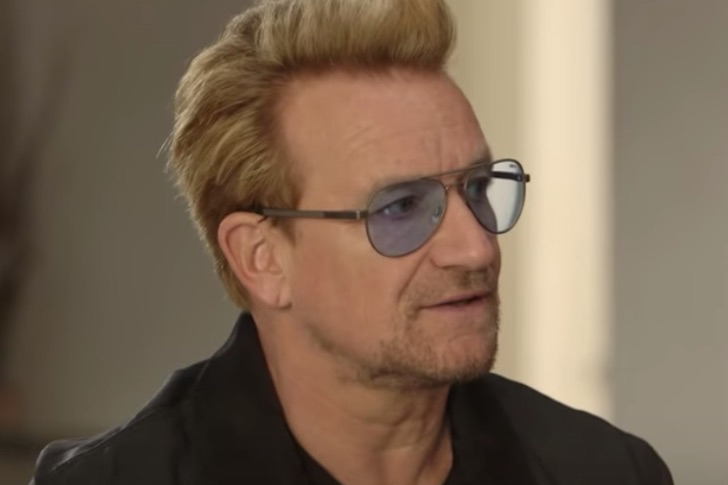 When he first started U2 at the age of 16, Bono probably thought that the life he is now living would remain an imagination. Following the success that he and his band have met forty years later, Bono has become an enormous influence in the music industry, with $700 million attached to his name.
After creating 14 albums and performing in thousands of sold-out concerts, it's no question why Bono and U2 now enjoy financial security and are far from bankruptcy. Aside from his love for music, Bono is also very passionate about many causes, including issues such as AIDS and poverty. The musician gives back by making donations to various organizations and projects to support such causes. There is nothing more inspiring than seeing our role models care about others. Because he has reached such heights in his career, Bono now makes it a point to share what he has with the less fortunate, as well as those who helped him reach his dreams.
Howard Stern – $600 million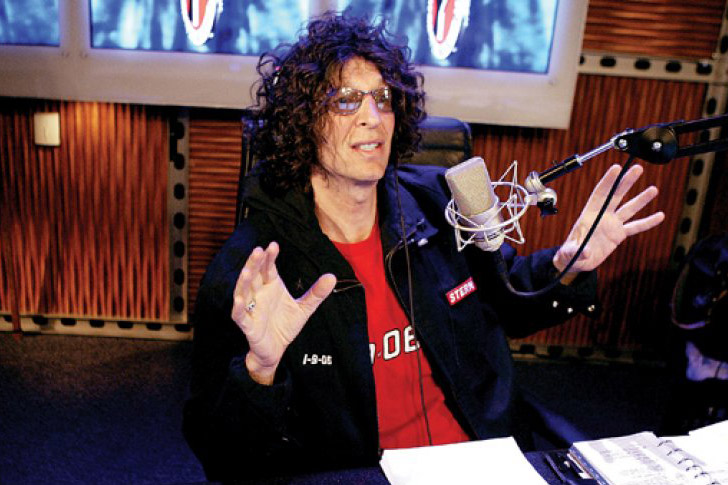 Howard Stern made his debut as a radio personality at WNTN radio stations in Massachusetts 40 years ago. Since then, he's become the voice behind many successful radio shows on top radio stations. Not only has he done a lot of interviews with very famous and influential people, but he has also covered various topics, from entertainment to culture to politics. Howard is one of the most recognized radio personalities ever.
Continuously aiming for growth, he has also branched into writing books and appearing on television. With a $600 million net worth, Howard Stern has it all—a private jet, sports cars, and perhaps massive life insurance as well. He and his family are lying on a bed of roses, for sure. All his luxurious assets point to a comfortable life, and because of his hard work in his career, the radioman will be enjoying this for a long time.
Ron Howard – $160 million
Ron Howard is one of the most renowned filmmakers in Hollywood. Prior to becoming a successful film director, he was known for playing high-profile roles in television sitcoms as a young actor. Ron made his mark as a director-producer with the movie A Beautiful Mind, which made $313 million at the box office. He followed up his directorial success with The Da Vinci Code, based on Dan Brown's famous yet controversial novel.
Interestingly, Ron said in an interview with CNBC's Closing Bell that one of the biggest mistakes he has made was hiring a financial advisor. Yikes! Maybe he is one of those people who would rather attend to his own affairs on his own. He has indeed shown that this was possible even for a celebrity like him. Now, thanks to his own financial management, Ron and the rest of the Howard household enjoy financial security. Given the director's magnanimous net worth, we're guessing that the wealth shall run for several generations to come.
Bill Cosby – $400 million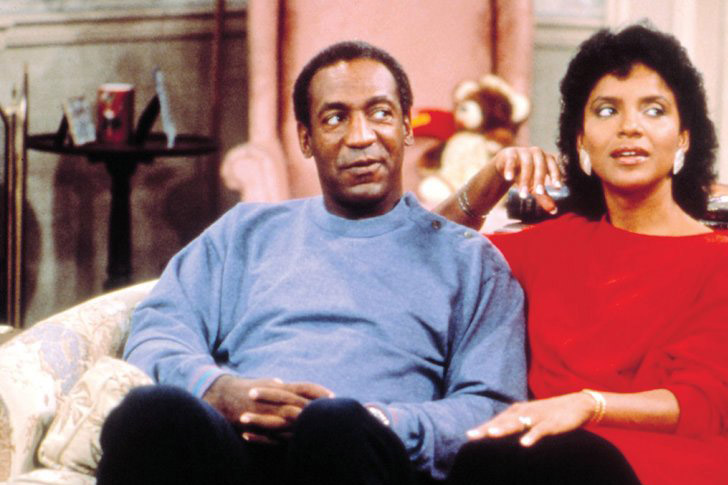 Big-name Bill Cosby had a prolific acting career during his run. With The Cosby Show alone, he was receiving $4 million per episode. Unfortunately, things took a dark turn for Bill when he was condemned for wrongdoing. The court has also declared the popular TV personality as an offender and will be registered as such, perpetually.
Bill, who was once one of the highest-paid stars in the industry, is facing potential financial ruin, and his family and friends can hope that he hired a reliable financial advisor or money manager to handle his finances and all of his significant assets. Downturns like this are harder when you are a public figure because you don't only lose a career, but you also get a stained reputation. Despite it all, the actor tries to maintain a positive outlook in life, sporting on a brave face and never giving up hope. We hope Bill has recovered for the sake of his loved ones by now.
Roy Jones, Jr. – $10 million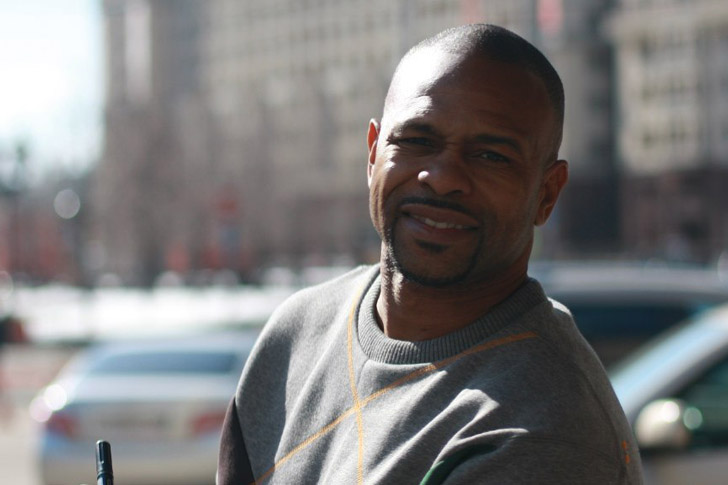 Roy Jones, Jr. is a professional boxer, commentator, and personal trainer who is Russian and American. During his active career in boxing, he was considered as one of the best pound-for-pound fighters of all time by fans, critics, and colleagues. The athlete gained worldwide recognition after winning the WBA heavyweight title in 2003. He also holds the record for having the most number of wins for a unified light heavyweight title in boxing history.
With $10 million under his belt, Roy Jones is presumed to have excellent insurance coverage. On top of this, the nature of his sport will really need a great deal of protection both for him and his family. It's a good thing that he can afford all the essentials for his health. Otherwise, it would be hard for him to keep pursuing a career in the boxing world. These and all the other things that he learned in the ring, he now proudly shares in his training sessions.
Mean Gene – $9 million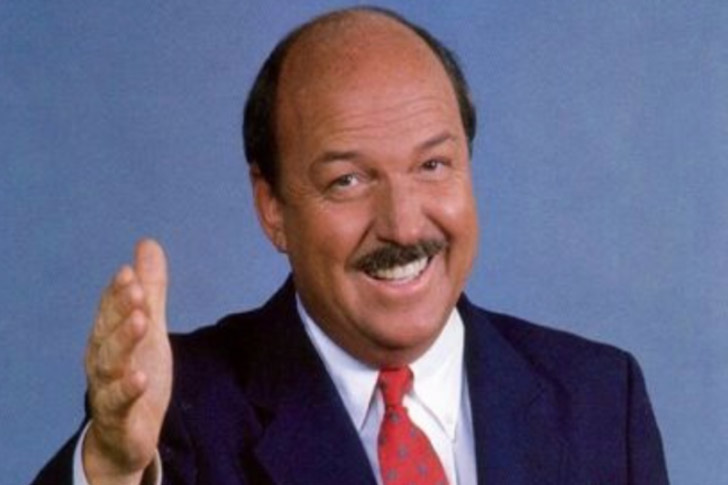 American professional wrestler Eugene Arthur Okerlund, also known in the WWE as Mean Gene, is one of the most popular wrestlers in TV history. He made his debut in 2006 after being introduced to the public by Hulk Hogan. After spending some time in the ring, Mean Gene shifted his focus to wrestling announcement and commentary, which later on became his strong suit.
He is now better known as an interviewer and commentator for the WWE and took part in TV shows such as WWE Vintage and Saturday Night's Main Event. Although he changed careers, Mean Gene still received a stable stream of income, thus putting him in a good financial standing away from bankruptcy. His profession continues to flourish, so his net worth will surely keep on growing as he spends more time in the industry. As an added bonus, he might also try other aspects of wrestling as well.
 BTS – $60 million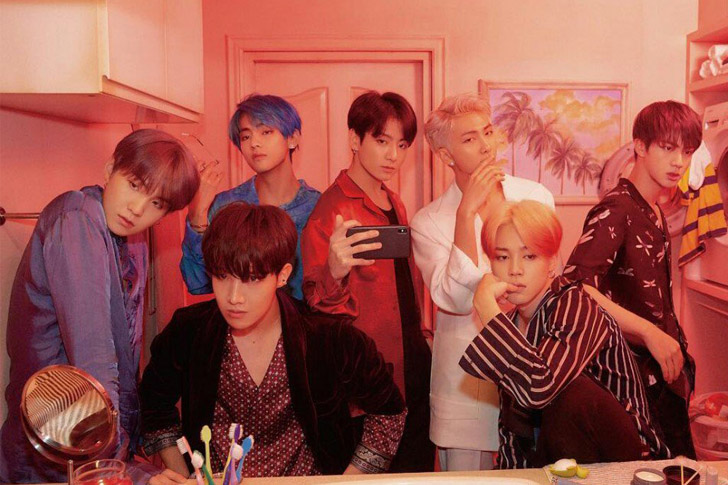 BTS, otherwise known as The Bangtan Boys, is at present the biggest and most popular boy band worldwide. The seven-member band hail from South Korea, and they are one of the few Asian acts to make it big globally and successfully enter the Western music scene. Although they appear to be the standard South Korean boy band that sings, dances and dresses uniformly, BTS is one of the few acts that openly address pressing issues such as mental health.
If they acquire trustworthy financial advisors, it is likely that the young boys of BTS will earn fortunes that will last them a lifetime. It poses as an inspiration to those struggling with mental health that their idols recognize these issues and start conversations about them. It makes their fans feel that they are not alone in their journey. The reach and popularity of BTS went global for a good reason.
 Kirk Douglas – $60 million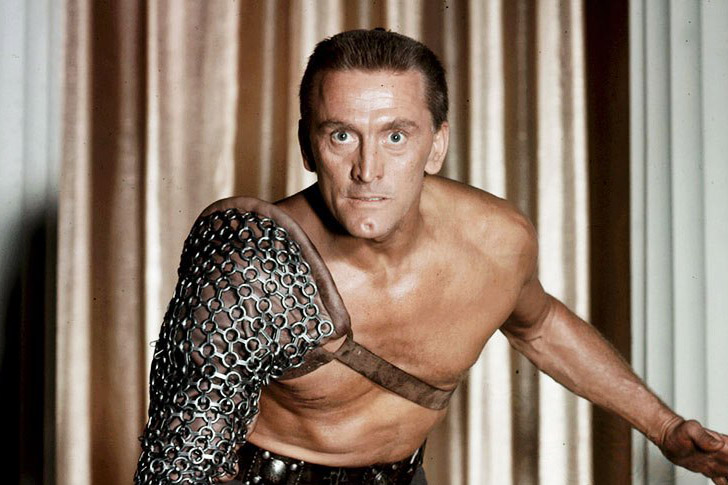 Kirk Douglas is one of the living legends in Hollywood and one of the last surviving stars from the movie industry's Golden Age. He is best known for his explosive acting style, which he portrayed while playing a criminal defense attorney in the 1961 movie Town Without Pity. Throughout his active years as an actor, Kirk has received three Academy Award nominations and an Oscar Lifetime Achievement award. He is also a recipient of the Presidential Medal of Freedom. Kirk is the father of actor Michael Douglas.
Already a centenarian, Kirk attributes his long and healthy life to his wonderful marriage with his wife, Anne. Plus, the fact that he doesn't have to worry about home mortgages and other financial woes might have helped as well. Even if he isn't as active in the entertainment world anymore, the golden actor still sits on quite a fortune for all his projects and the accolades that he had earned at the height of his career. It is safe to say that Kirk and his family will be comfortable their entire lives.
Sophie Turner – $8 million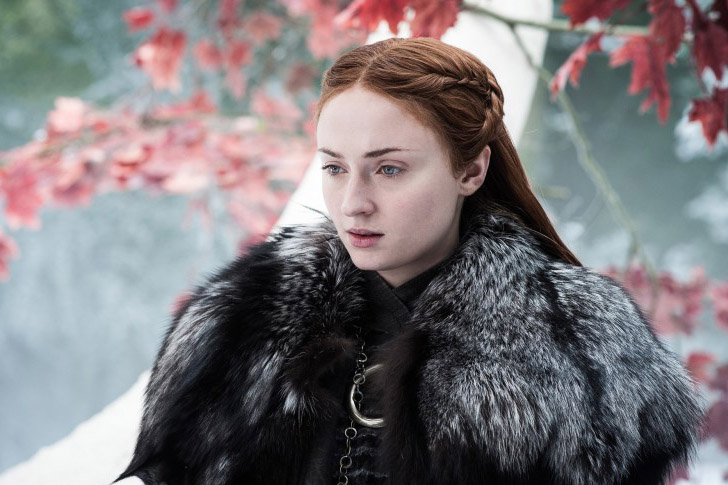 Much like Kit Harrington, actress Sophie Turner is also relatively new to the acting industry. She made her debut playing the character Sansa Stark in the widely acclaimed Game of Thrones series. However, unlike Kit and her other co-stars, Sophie earns a bit less, taking home only a paycheck of $175,000 per episode. Still, that was enough to cover her bills for her credit cards and to finance her dream wedding with her then-boyfriend, Joe Jonas.
Her role in Game of Thrones opened a lot of doors for her as she went on to become a part of the X-Men franchise as young Jean Grey. Sophie might be an emerging name in Hollywood, but the potential that she showed during her stay with the hugely successful series has attracted a lot of directors and producers. Projects are coming her way, so Sophie's career will most likely flourish all the more given some time.
Eminem – $210 million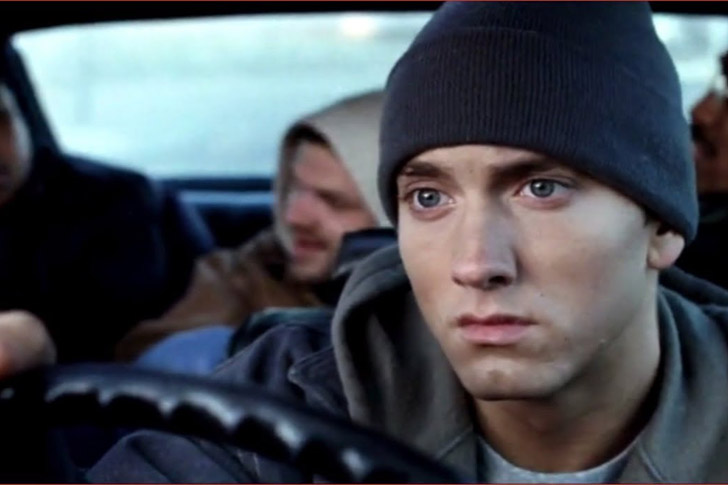 Eminem, whose real name is Marshal Bruce Mathers III, is one of the most famous rappers in history. He has dropped many hits throughout his career, including Without Me, Love the Way You Lie, Cleanin Out My Closet, and Lose Yourself. Eminem is praised for his honesty when it comes to writing his songs, which oftentimes allude to his family and the things he went through in his life.
He grew up on the impoverished side of Detroit, where people suffer from facing mortgage problems, bankruptcy, and other incidents of poverty. Aside from his music, his star meter shot up because of his appearances in movies such as 8 Mile. All throughout his career, he has shared a lot about his personal life with the world. This has always been one of the reasons why he earned the admiration of his fans, apart from his apparent skill and talent in rapping.
Jeff Bezos – $114 billion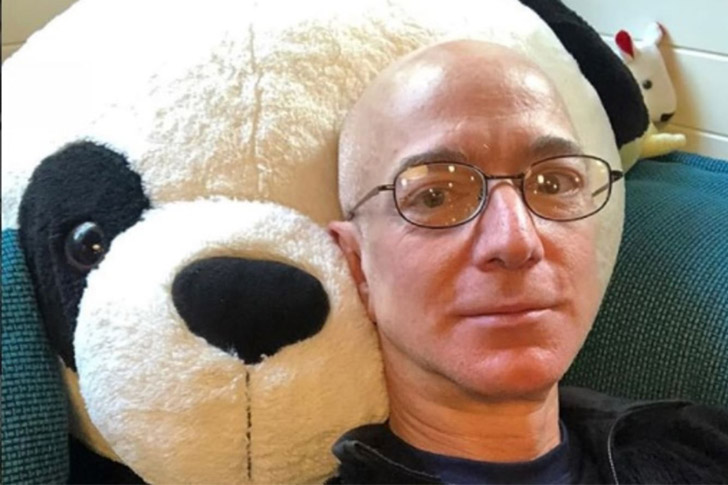 Jeff Bezos is a successful entrepreneur. He is the CEO of Amazon and has profited greatly by developing a career in technology and making investments as well. Jeff also had his sights on starting his own business, but it was only when he turned 30 that he finally gave it a shot. The current business mogul might have started a little late, but his strategic gameplay turned out to be one for the books as he is now one of the richest men in the world.
At an estimated $186.7 billion net worth and ever-growing business, Jeff's wealth is expected to ascend even more. The billionaire is already planning to expand his empire and focus on investment planning for the future. He recently bought the Washington Post newspaper, adding more to his ventures and acquisitions. Even during the pandemic, he is reportedly thriving in his businesses. It seems like we could all learn a thing or two from this guy!
 Julian Edelman – $25 million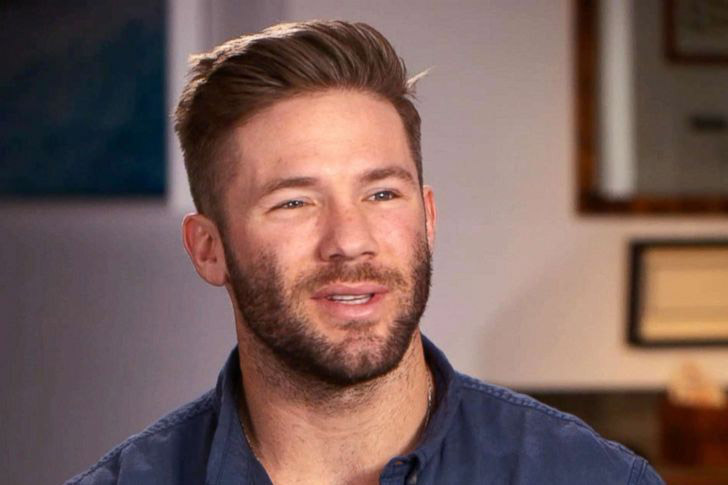 Julian Edelman has a net worth of $25 million. This California-born hunk first developed his football skills in Woodside High School, where he played wide receiver and punt returner. He then went to Kent State University in college, where he played quarterback for the school's football team. In 2006, he was awarded Kent State University's Offensive Player of the Year, and by 2009, he was drafted by the New England Patriots, which then became the start of his NFL pro career.
Julian has been playing with the team ever since. Everything that he has learned from his early days playing the sport has helped him hone his skills and, in turn, earn a lot while doing what he loves most. Now, he has made a lot of investments on notable assets, and his net worth just keeps on growing as he continues to play for NFL.
 Jason Lee – $20 million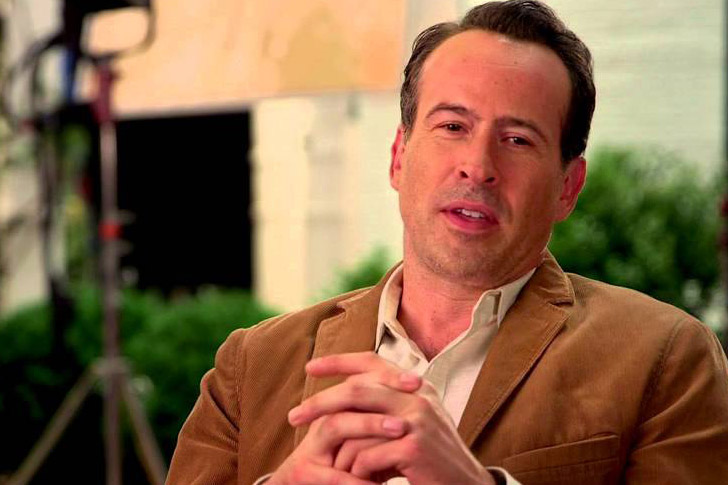 Actor and voice actor Jason Lee is popularly recognized for his role in the hit comedy series My Name Is Earl, where he played the lead role. Since then, Jason's star has continued to rise, and he went on to star in the Alvin and the Chipmunks movie series and rendered his voice talent to the character Syndrome in Disney's The Incredibles. Interestingly, Jason made his first big break in professional skateboarding before retiring in 1995.
From his life as a professional skateboarder to a renowned actor, Jason led a rather unique career and earned paychecks that secured his home insurance. Even though he changed careers along the way, Jason managed to learn a lot from both areas and become really good at them. The actor honed his talent pretty well, so though he is retired, a lot of people still look up to him in this regard. Apparently, he left quite a legacy behind!
 Larry David – $400 million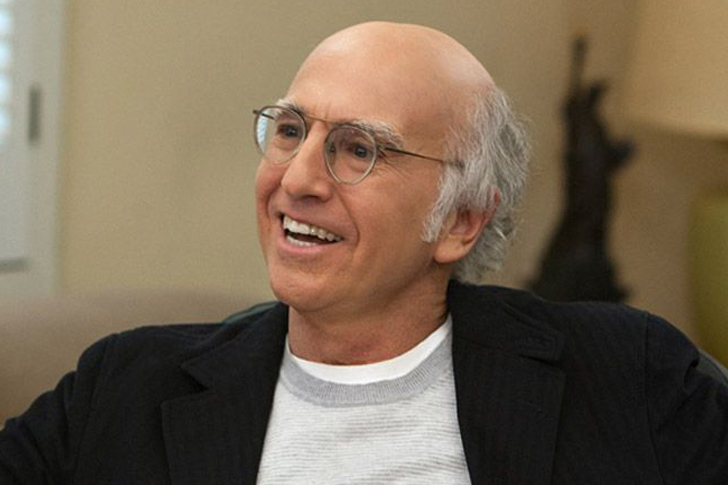 Many youngsters today may not have seen a single episode of Seinfeld yet, but it is one of the most well-loved shows in television history, and the '90s sitcom has since become a timeless classic. The show's acclaim has since put Larry David on the map. As one of the show's creators, he continues to receive massive royalties from the program to this day. However, despite proper money management, the renowned comedian, writer, and producer did lose a huge portion of his fortune when he got divorced in 2007.
In an interview with Rolling Stone, Larry revealed that his former wife received half of his wealth. Though it is sad that he had to part ways with her and a portion of his fortune, their separation was probably for the best for both of them at that point. Nevertheless, he still gets royalties from his massively successful sitcom anyway so he will be fine even until retirement.
MADONNA – $550 MILLION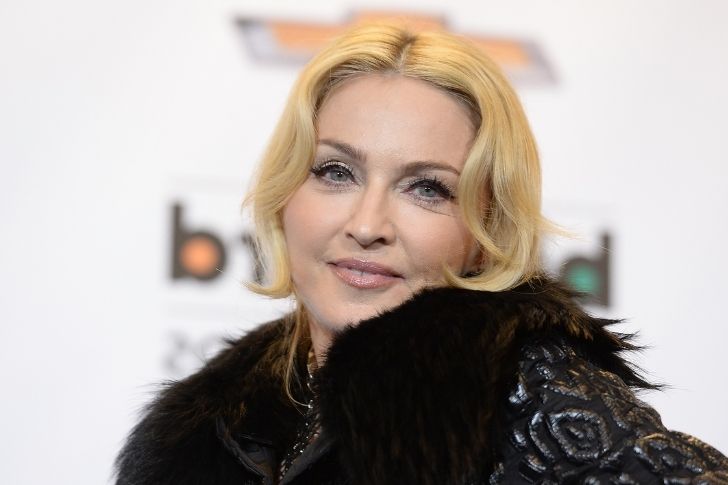 Madonna is, undoubtedly, one of the most prominent and most influential pop culture icons we have today. There is simply no denying her impact on the pop genre and the music industry in general. Her fierce and unapologetic approach to music has allowed her to trailblaze her way through the industry, ultimately paving the way for several female artists.
Today, the Material Girl singer sits comfortably on top of the music ladder with a net worth amounting to around $550 million. Apart from being a multi-millionaire, Madonna is also a well-decorated musician. Throughout her career, Madonna has earned many titles, with the most prominent being the "Queen of Pop." Thanks to her status in the industry, Madonna made profitable investments, which helped her get to where she is today financially. Although the tenured singer is already comfortable with her life, she continues to explore her horizons and continues to expand her reach. A queen indeed!
TOM BRADY – $45 MILLION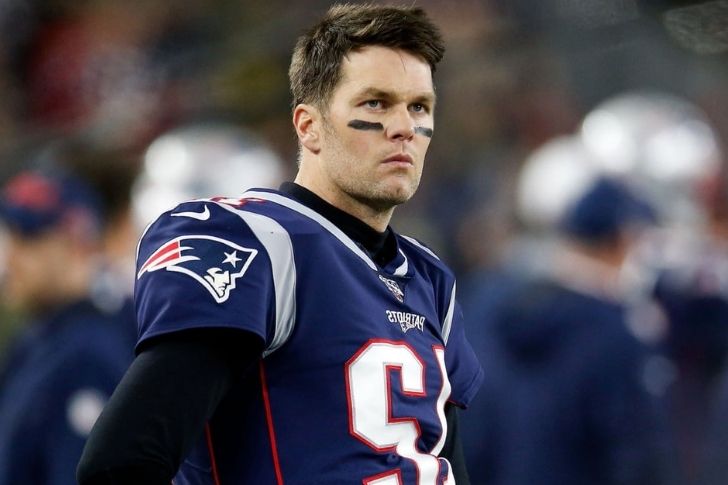 Tom Brady's name is a well-known sound in the world of American football. The six-time Super Bowl champion started his football career while pursuing his degree at the University of Michigan. However, his professional career officially began after being drafted by the New England Patriots, where he played for two decades. Today, the seasoned NFL champion plays for the Tampa Bay Buccaneers.
Because of his uber-successful football career, Tom was able to amass a staggering net worth of around $45 million. That puts Tom Brady high up the list of the world's highest-paid athletes. In case you didn't know, Tom's focus also extends outside of football. The pro-athlete is also a staunch advocate for several causes and shows his support through monetary donations. He does this together with his equally influential wife, Gisele Bündchen. Indeed, Tom Brady is a living legend and a true champion!
JAY-Z – $1 BILLION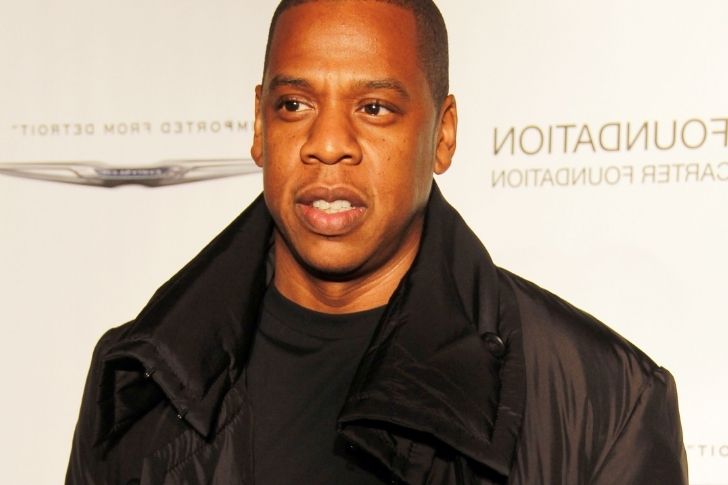 Apart from being Beyoncé's other half, Jay-Z also boasts of being a self-made billionaire. Not only is he a rapper, but he is also an accomplished music producer and multi-faceted entrepreneur. The rapper initially started his empire in the music industry but has since expanded his reach to sports, real estate, and tech start-ups. All these investments have now allowed Jay-Z to accumulate a whopping $1 billion net worth. That wealth becomes even larger if you factor in his wife's equally impressive net worth and salary.
Currently, Jay-Z and his family live in a lavish and ultra-modern home in Los Angeles, California. However, given his incredible wealth, Jay-Z also has several properties scattered throughout the United States and the world. We can't even imagine getting this man a gift since he very clearly has everything a person could possibly want in life.
LEONARDO DICAPRIO – $260 MILLION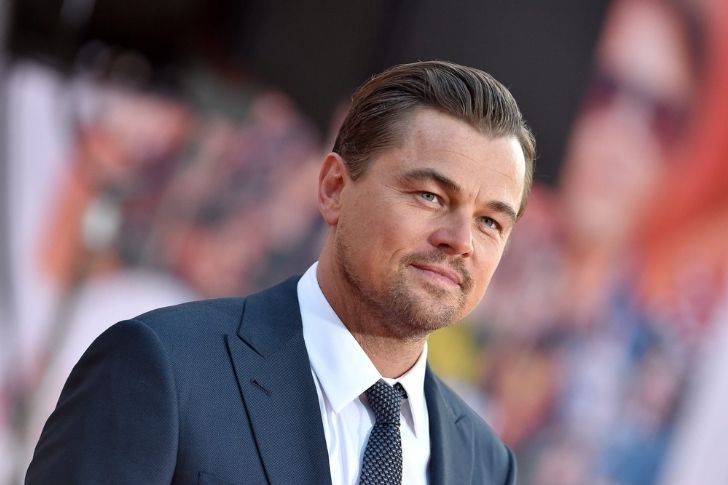 The popular actor Leonardo DiCaprio has already been exposed to the movie industry ever since he was a little boy. It wasn't until his iconic role in Titanic, however, that he got his breakthrough and earned his spot as a Hollywood A-lister. In the movie alone, he was able to amass up to $40 million in earnings.
After the legendary blockbuster hit, a lot of other projects came his way, and he slowly became one of the highest-paid actors. His career showed no signs of slowing down, even up to date. With an Oscar award to his name, the heartthrob actor will surely keep on creating more films for us. Other than movies, DiCaprio is also into real estate and has always included this as a part of his investment planning year after year. On top of these engagements, he likes to give back through the Leonardo DiCaprio Foundation.
SCARLETT JOHANSSON – $165 MILLION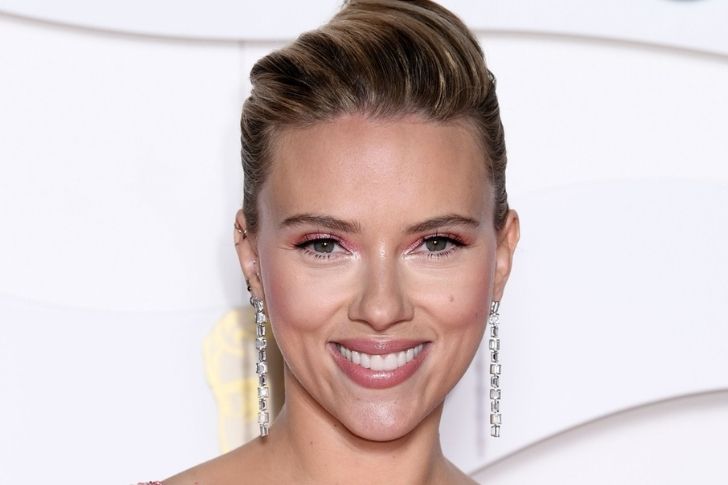 Known as Black Widow in the Marvel Cinematic Universe, Scarlett Johansson started out acting when she was very little. She first appeared in the film North as a child. Since then, the actress has done a lot of movies that have amassed a total of $14.3 billion of earnings worldwide. As she is one of the highest-paid actresses in Hollywood today, Scarlett also has a lot of endorsement deals.
She works with huge brands like Dolce & Gabbana and SodaWater. On the side, the Marriage Story lead star makes real estate investments to have more assets. All in all, she has properties around the world that amount up to $20 million. As of now, Scarlett already has a net worth of $165 million to her name. Though she makes millions without a sweat annually, the talented actress also gives back to charities and advocacies that are close to her.
JALEEL WHITE – $10 MILLION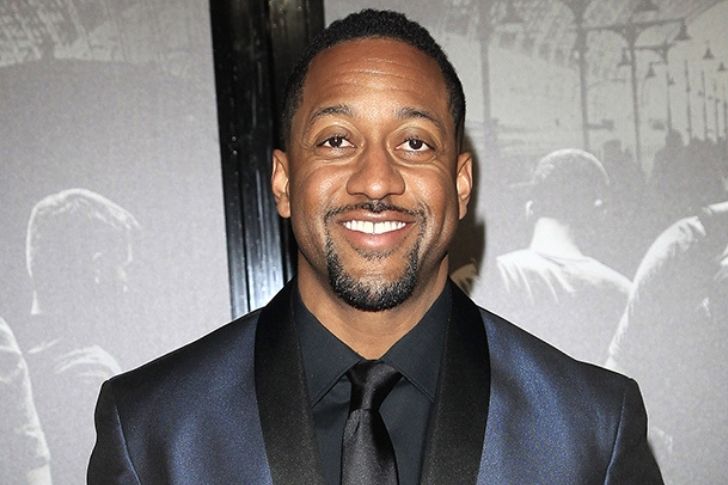 At only three years old, Jaleel White was already exposed to show business. He was already making commercials as a toddler, and when the youngster turned 12, he landed his breakthrough role as Steve Urkel in the TV series Family Matters. Jaleel was a very talented kid, so much so that he became permanent in the show. His role was originally meant to just be a guest appearance, but as it turned out, the public loved him so much.
After the series, other TV shows also cast him, and his career began to progress. More recently, he became the voice of Sonic the Hedgehog in the original animated film. The actor also did Quest for Camelot, Our Friend, Martin, and Fake It Till You Make It, which was his own creation. On top of this, Jaleel won 7th place in Dancing With the Stars. The degree of talent he has displayed over the years has earned him a net worth of $10 million!
TIGER WOODS – $800 MILLION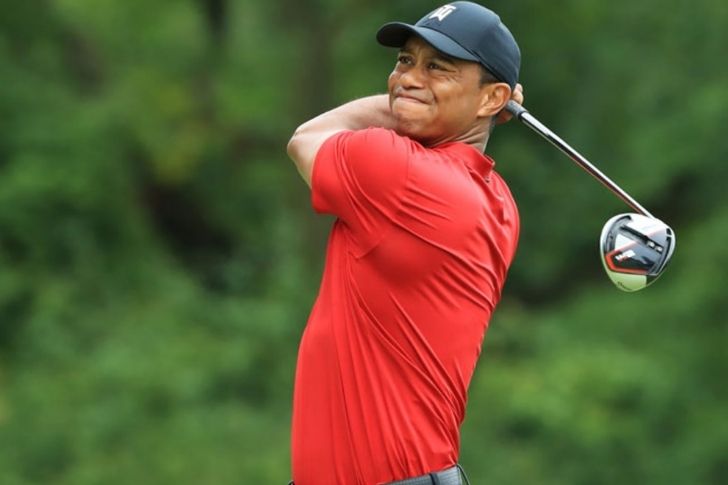 Given credit as one of the best golfers on the planet is Tiger Woods. He never had to worry about his finances as, according to sources, he earns up to $60 million per year. In his career as a professional golfer, he was able to amass a net worth of $800 million, and it's still going to soar for sure because he doesn't seem to slow down when it comes to his sport.
All his tours and competitions earned him not only this huge fortune but also his fame across the globe. This reputation has even helped the pro athlete grow his businesses and his bank account too. As a recipient of the Presidential Medal of Freedom, Woods is certainly someone who has become a very important figure. Though his love life has been on and off, he has still managed to find happiness in other things.
NANCY SINATRA – $50 MILLION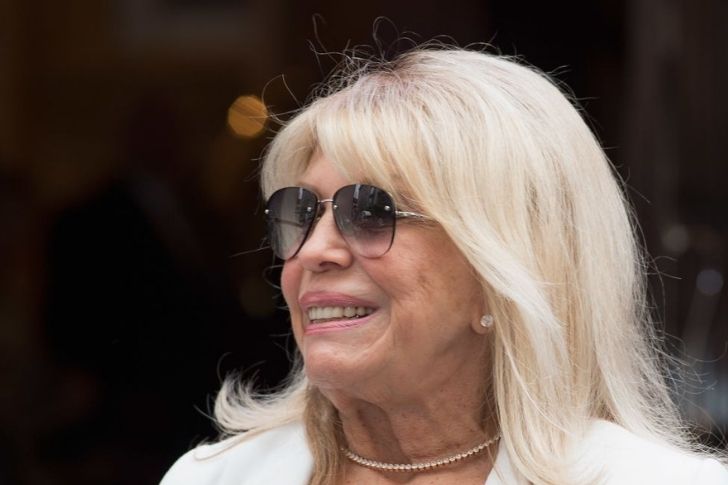 As the daughter of Frank Sinatra, Nancy Sinatra was basically treated like royalty when she entered the music industry. Her father was hailed as one of the legends of music, and she was enthused to be a part of his world. When Nancy was in school, she was already performing and training to be just like her dad. She fell so in love with music that she stopped taking her degree in college when she was attending the University of California – Los Angeles.
The young Sinatra's family and friends supported her decision to pursue music full-time, and the singer did not make a mistake as she was able to earn up to a net worth of $50 million. She was not only a singer, but she also dabbled in acting. She appeared in Marriage on the Rocks, Speedway, The Wild Angels, and Get Yourself a College Girl.
PARKER SCHNABEL – $8 MILLION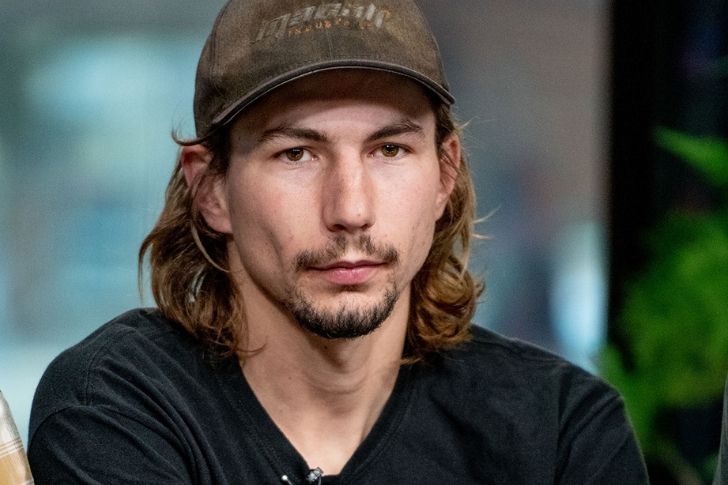 Mining enthusiast and reality star Parker Schnabel inherited his family's wealth. He grew up with some money in his pocket, and ever since he was a child, he had already shown interest in investments and business endeavors. It was a good thing, too, because the mining mogul was going to take over the family business someday.
As a teen, he learned how to operate heaving machinery and use construction vehicles. Parker did his best to learn the skills needed from the bottom and work his way up. When he was cast in the TV reality show Gold Rush: The Dirt in 2012, he became a big-time hit and was a reality star until 2016. By 24 years old, he had mined up to $13 million worth of gold. The former TV star's business is definitely thriving as now he has a net worth of $8 million.
MARIAH CAREY – $320 MILLION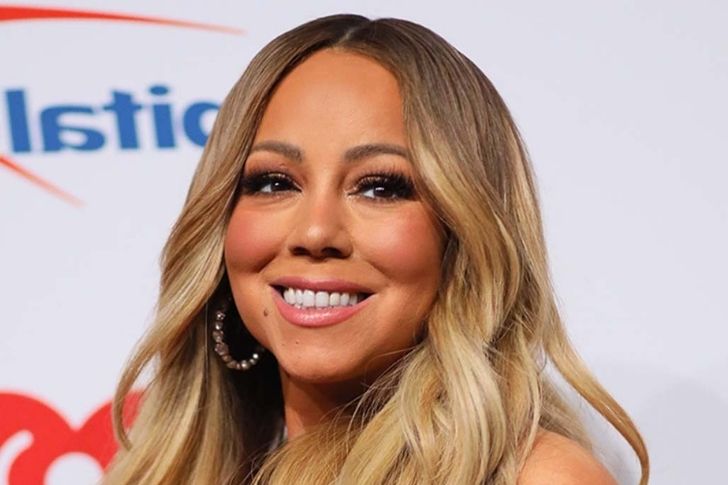 Given credit as one of the most iconic voices in the history of music, Mariah Carey needs no introduction. Almost all of her songs have become hits because her powerful and enticing voice certainly has that effect on people. Of all the female music artists in the industry, hers is really one of the most popular ones. The pop diva has sold more than 200 million records in the world in the span of her hugely successful career.
Up until today, she keeps on earning from her music. Her legendary Christmas track All I Want for Christmas is You alone got her $60 million in earnings! Mariah is one of the artists whose name has been in the No. 1 spot too many times already. You wouldn't be surprised to know that her net worth is now a whopping $320 million today.
JESSE WATTERS – $5 MILLION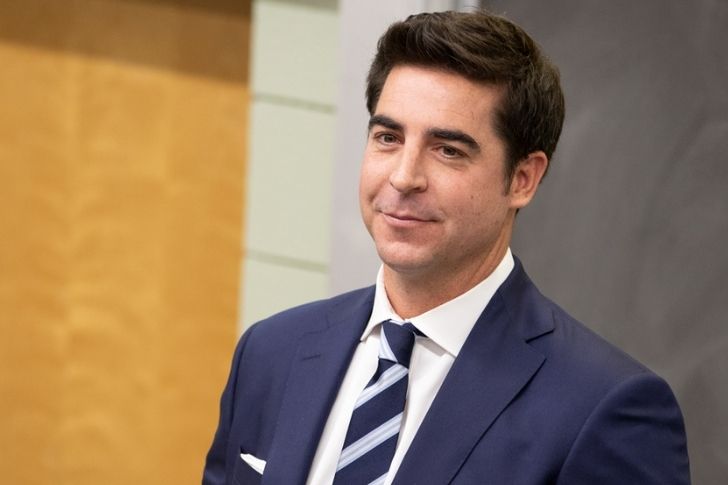 TV host, journalist, and producer Jesse Watters has been a household name in Fox News for years now. He began building his name in the network and became successful in the same channel. Being loyal, the seasoned journalist started out as a production assistant while he was still getting his college degree. When he finally earned his diploma, he became a production manager.
Soon, as he stayed for more years in the station, he became the producer of the TV show The O'Reilly Factor and guest-hosted Outnumbered. Jesse is now known for being one of the hosts of the program, The Five, where he and his co-panelists discuss issues of today. Thanks to his service to Fox News, the news commentator was able to establish himself as a successful media personality and earn a fortune to secure himself and his family in the process.
GORDON RAMSAY – $220 MILLION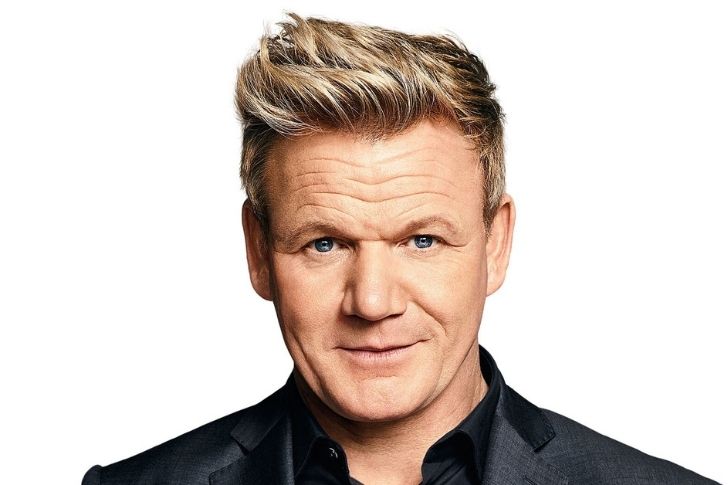 One of the most popular chefs today is Gordon Ramsay. He isn't only the face of Masterchef USA, but he also has restaurants, cookbooks, and other investments to his name. Because of the reputation that Gordon set out for himself as a professional chef, he was able to gain a lot of popularity. It was then that the renowned cooking personality started writing books and soon found himself in the Masterchef kitchen.
As a Michelin-star restaurant owner, he sure knows his way around food. As we all know, food never goes out of style, so Gordon was able to earn a fortune of $220 million from all his successful career ventures. Although he is known to be a tough judge in the famous reality show, the celebrity chef is actually an advocate for small businesses. He encourages chefs to follow their dreams and not lose focus in cooking.
ELLEN DEGENERES – $490 MILLION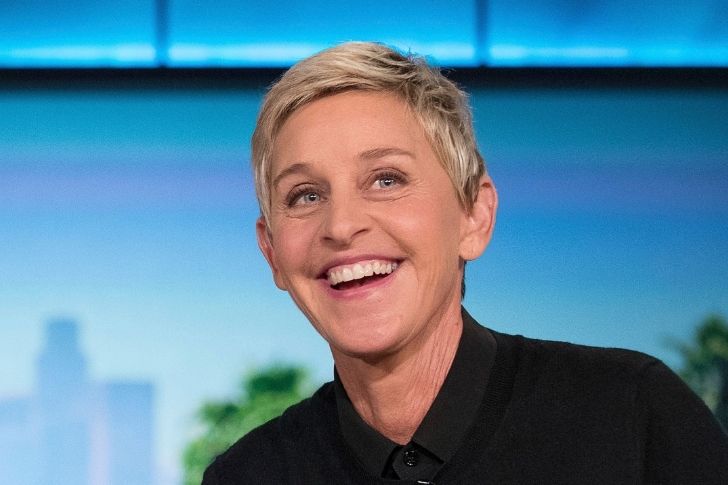 One of the most successful comedians of this time is Ellen DeGeneres, who started her journey as a stand-up comedian during the '80s. After a while of trying to make it in the industry, she was given the credit of being the "female Seinfeld" of Hollywood. In fact, the comedian had her own sitcom called Ellen, and her career only skyrocketed ever since.
We all know what happened after the hit TV series— DeGeneres then had her own talk show, which is still up and running until today. The Ellen DeGeneres Show needs no introduction. Her audience encompasses people of all ages, and she only got better and better at hosting over the years. From her earnings, Ellen was able to put up her own production company, her own lifestyle brand, her own record company, and write four books on top of that. Of course, they got good reviews. After all, this is Ellen we're talking about.
DAN AKROYD – $180 MILLION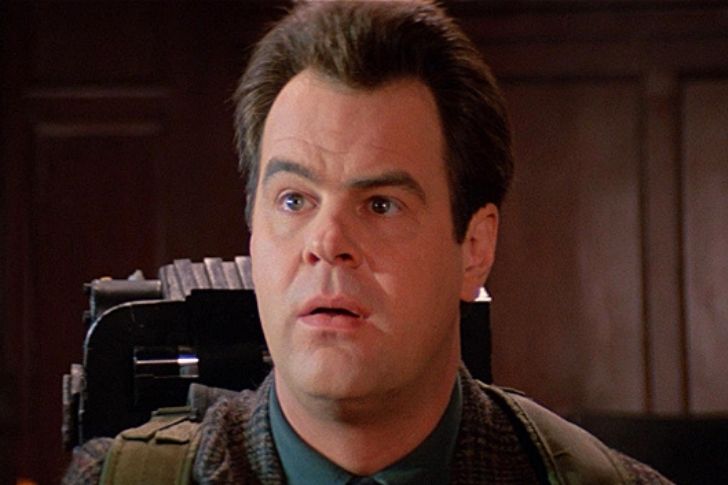 Comedian Dan Akroyd jumpstarted his career in Saturday Night Live, just like most comedians of his generation. He was popular for his work on The Blues Brothers and Ghostbusters. The funnyman's performances on the show got him cast in many shows and movies after that. He slowly began to build his reputation, and with the fame, he also earned the fortune of a whopping $180-million net worth.
Up to date, Dan has already done more than 70 movies. On top of his showbiz career, he was able to make an investment in his own businesses. To name a few, the celebrity comedian owns a vodka company that makes Crystal Head Vodka and has a chain of live music concert halls and restaurants called House of Blues. Because he was smart about his finances and earnings, Dan was able to juggle entertainment and business. In turn, he is now considered one of the wealthiest comedians in history.
RUSSELL WILSON – $135 MILLION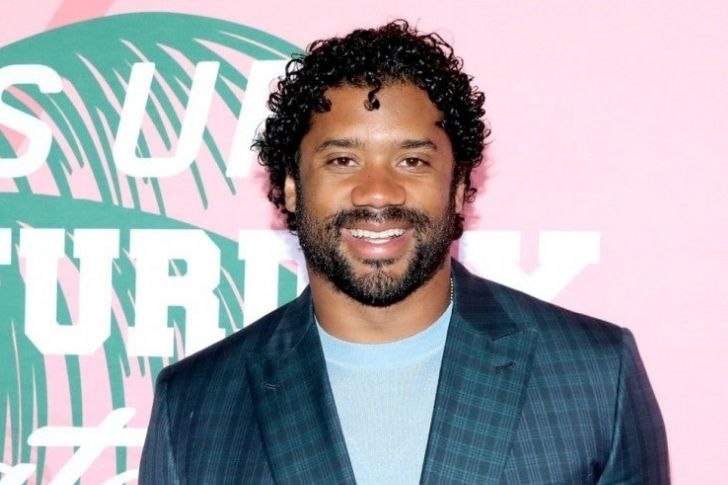 NFL star Russell Wilson is the famous quarterback of the Seahawks team. As a professional athlete, Russell made earning up to $30 million a year seem so easy, so it did not come as a surprise when we found out that Russell's net worth is now $135 million. He is one of the very few players who gets a 7-digit income guaranteed every payday.
Being one of the highest-paid athletes in the world, the football superstar has a $107 million ensured payment as per his last contract, according to sources. He signed this one when he received his $65 million signing bonus, of course. Because income comes so quickly, purchasing assets and making investments are also second nature to Wilson. As a matter of fact, he was able to buy a property at Bellevue for $6.7 million in 2015. From his other ventures outside of football alone, the NFL legend manages to earn $90 million annually.
KELLY RIPA – $120 MILLION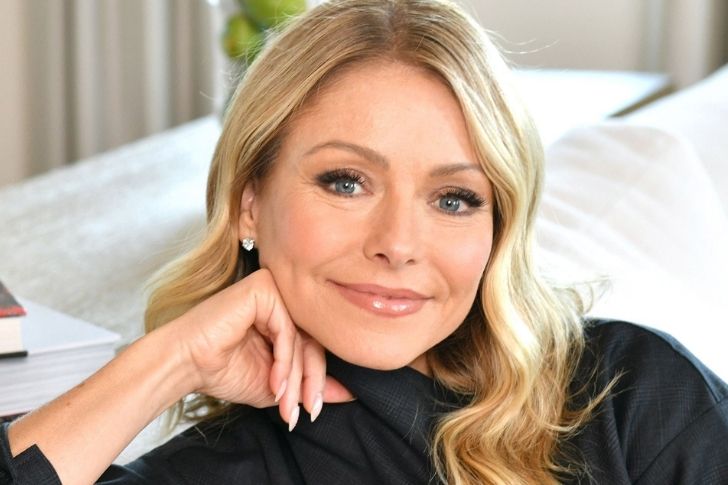 Would you believe that the small but terrible Kelly Ripa has a net worth of $120 million? The TV host and actress reportedly receives around $22 million annually. Because of this, her fortune continues to grow— and so do her investments. Other than the properties under her name and the luxury vacations she probably takes her family on, Ripa also gives an immense amount to her chosen charities all the time. Because she supports ovarian cancer causes, the American actress donates to reputable foundations like Mothers Against Drunk Driving.
Ripa is known for her performance in All My Children, but she launched herself into a different level of fame through being a talk show host on Live! With Regis and Kelly. Because of her successful career, the multi-talented star has become a household name all over the world. More so, her earnings just keep coming because it does not seem like she's going to slow down from working anytime soon.
JOHN LASSETER – $100 MILLION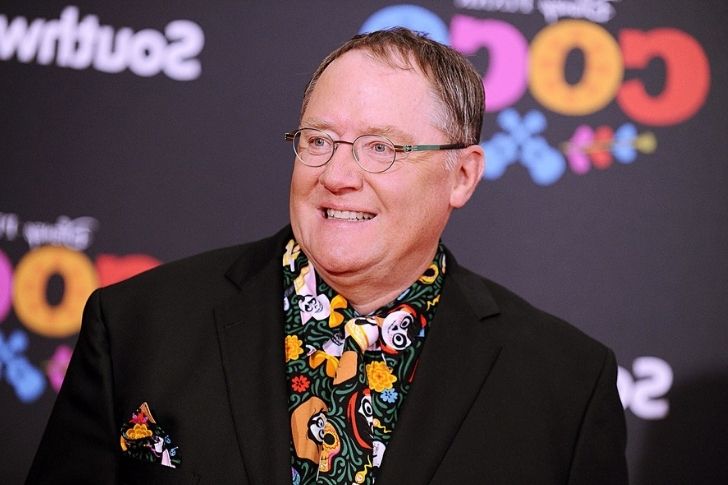 Being the chief creative officer of Pixar surely isn't an easy job— that's why John Lasseter has a net worth of $100 million to show because of all the hard work he does. An award-winning screenwriter, animator, and filmmaker, Lasseter used to work at the Walt Disney Animation Studios. Unfortunately, Disney made the decision to fire him because he wanted to encourage computer animation.
After the sad breakup point, Lasseter ventured on to Lucasfilm, where he became one of the first ones to use CGI animation. We all know this worked out well, much to Disney's dismay. Steve Jobs then made an investment in purchasing Lucasfilm, turning it into Pixar in 1986. Lasseter played a big role here as he oversaw all of the films and projects under the company. His career really went far as an animator, no matter what company he was under, which proves that an institution can only be as successful as it's people.
JEREMY CLARKSON – $60 MILLION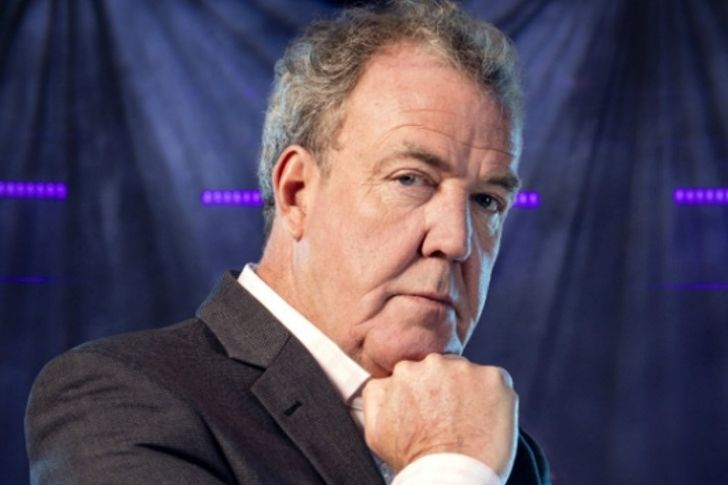 A true car lover, Jeremy Clarkson is a British writer, journalist, and media personality who rose to fame as the guy who loves cars. He hosted car-related TV shows like The Grand Tour and Top Gear as well as programs of a different genre, like the game show Who Wants to Be a Millionaire and the British combat competition, Robot Wars.
Jeremy always knew how to deal with his audience, as his clever remarks and witty way of conversing really got their attention. To boot, the TV host was clear and informative with what he was trying to tell his viewers, but he always made sure they were properly entertained at the same time. Of course, as a true car enthusiast, Jeremy has made investments in his own fleet of hot wheels as well. With his net worth of $60 million, he was able to buy himself luxury vehicles like an Aston Martin Virage and a Mercedes Benz 600 Grosser, among others.
NICK JONAS – $50 MILLION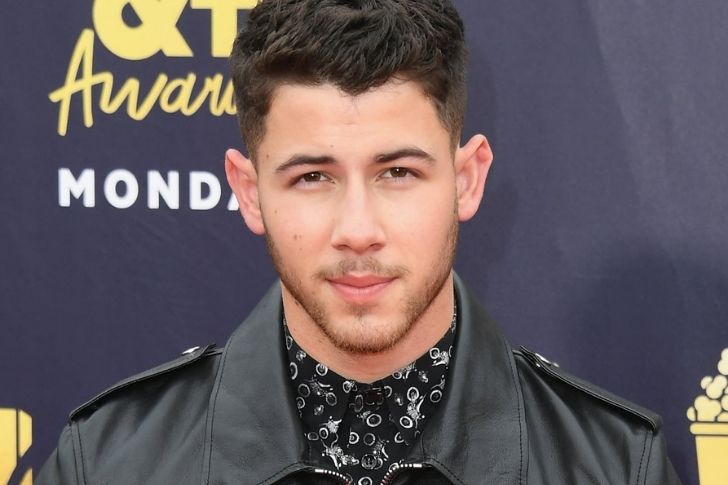 One of the three stars that made up the hit band Jonas Brothers was Nick Jonas. He, along with his two brothers Kevin and Joe rose to fame when they appeared in the Disney TV show Hannah Montana. Their career started there, and his journey began among people close to him. Later on, the third Jonas brother found himself in another Disney movie, Camp Rock, and its sequel, Camp Rock 2. The brothers' fan base exponentially grew that they later on had their own show on the channel called Jonas.
As Nick aged, his credits became more mature as well. He decided to launch his own album which led him to venture into a solo career. Eventually, each brother found their footing in their respective careers and personal lives. As for Nick, he is now married to actress Priyanka Chopra. The Jonas Brothers once again created buzz when they had a reunion tour in February 2019— and it felt like the trio never even separated in the first place.
CHRIS BROWN – $145 MILLION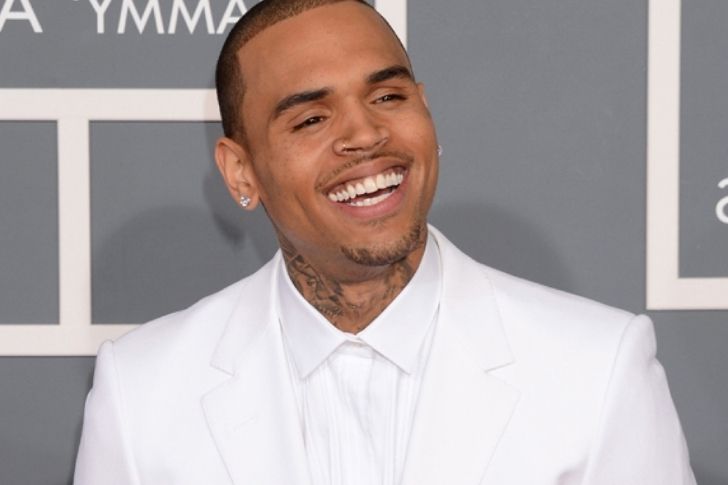 Chris Brown is one of the most successful and renowned male singers of his time. Even now, his songs and music remain undying, to a certain degree. He did duets with some Hollywood giants as well; this includes the No Air singer Jordin Sparks. The musician also sparked media coverage, given his long list of A-lister ex-lovers, take, for instance, Rihanna. Brown might have had some issues and controversies along the way, but we are guessing that most Hollywood artists have their fair share of drama.
Chris Brown spent more than a decade of his life under the spotlight, and it bore fruit to a whopping $145 million net worth under his name and account. We can only hope that Brown would use his savings wisely and invest not only his money but also his time and energy doing things that could only help further his career. Brown has a talent and a gift for songwriting and performing on stage, so we expect to see him back out there in the near future.
TREVOR NOAH – $100 MILLION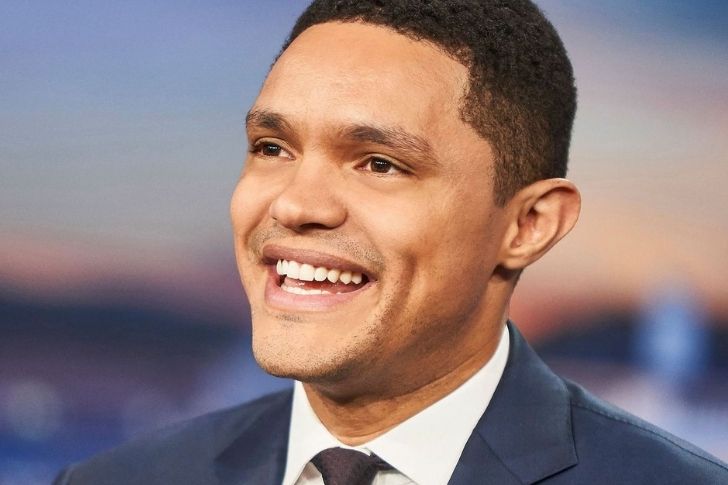 We owe a lot of jokes, comedic skits, and unforgettable sitcom episodes to Trevor Noah. This South African comedian, television host, producer, writer, political commentator, and actor has a staggering net worth of $100 million under his name. We bet he didn't store all of his assets into just one account!
As a businessman himself, he is surely wise enough to make investments in things he is passionate about, according to his own time, pace, and interest. His net worth is not the only thing that is jaw-dropping about this 38 year-old-actor, though! Trevor has properties, houses, and cars that are worth the sight so much as well! Given his young age, the skilled comedian surely has greater things in store for the future. We can't wait to see more of this handsome man and his on-and-off-screen talents and charm.
DEMI LOVATO – $40 MILLION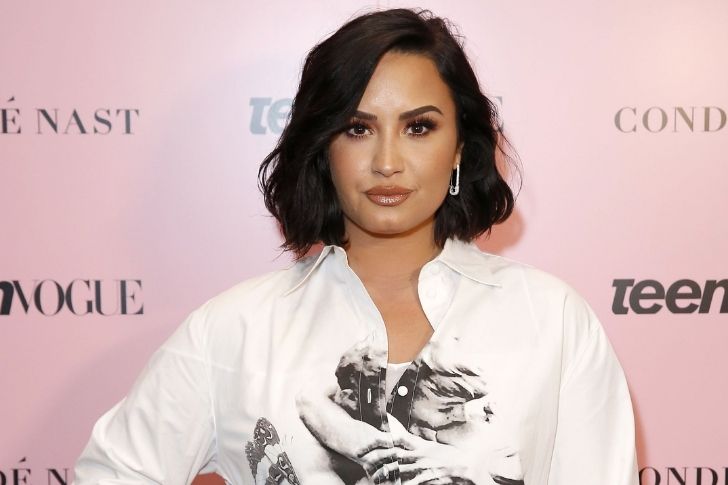 At the age of 27, Demi Lovato has had quite the Hollywood record. She's been in the center of controversies, but more than that, the former Disney star is a multi-nominated singer-songwriter, a philanthropist, and an actress. In fact, a triple threat is what they call her. Demi is also a body activist, a brand endorser, and a true beacon of light. She has been a breather of positivity in social media who has such a solid fan base in the form of her Lovatics. One quirky side to this singer is that she is a big fan of emojis.
According to the Heart Attack singer, emojis are her way of telling people she likes them. Demi just comments emojis on people's posts— whether that celebrity is close to her or not. Not many people can have a $40-million net worth in their lifetime, unlike this pop star. We're also pretty sure that this is just the very beginning for Demi. Imagine what her income would be like ten years from now! She has been one of the biggest names in Hollywood ever since her breakout role in Camp Rock. The progressive singer is beloved by many for being very unapologetically herself. Impressively, she is not afraid to show what she stands for and share her struggles with the world. This artist definitely deserves credit for her resilience in bouncing back and always getting up after falling down.
ROBIN ROBERTS – $25 MILLION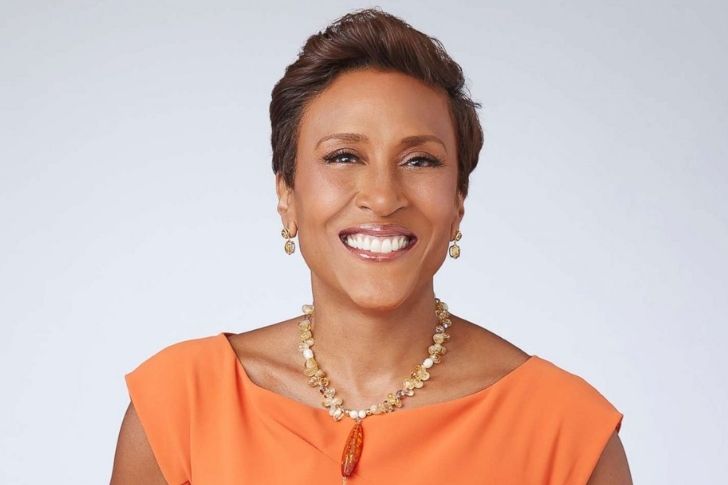 We all love and adore Robin Roberts as the anchor of ABC's Good Morning America. Being the host of a morning show which is famous and frequently-watched has certainly given Robin the boost in fame that she needed. The popular anchor is probably one of the most familiar faces we see on TV, especially for morning people and early birds. No wonder she has a jaw-dropping net worth in the amount of $25 million!
Some people might think that her job is too easy to make her earn that kind of money; however, no job is ever too easy, especially if it involves cameras pointed at your face every day. This beautiful lady also has one more superpower – she never seems to look her age of 60 years old. We dare say she looks so much younger! This broadcaster's open mind, mature and responsible personality, plus a classy attitude to boot definitely deserves much credit! We are guaranteed that she is handling her assets and earnings wisely.
JUDGE GREG MATHIS – $20 MILLION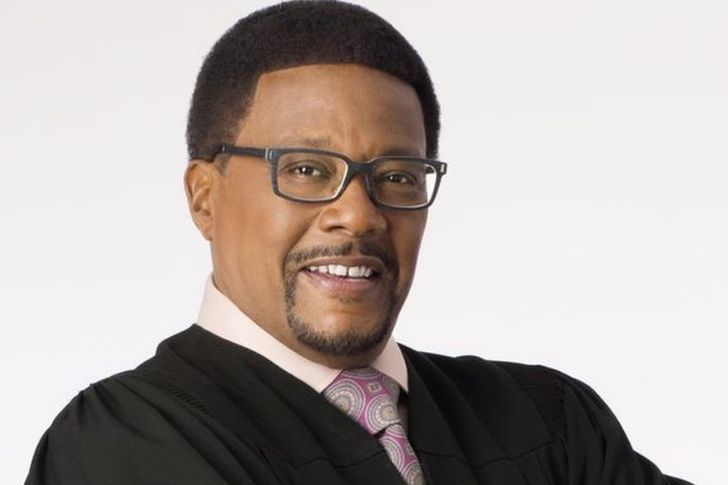 Most people know that Greg Mathis is a 60-year-old retired Michigan 36th District Court judge, but did you also know that he has a whopping $20 million net worth? Mathis is the arbiter of the Daytime Emmy Award-winning reality courthouse show, Judge Mathis. It is not every day that something like this happens to Hollywood – or, in his case, someone. The celebrated TV personality was first a judge who went about solving cases, crimes, or even just tax issues.
Soon, he became a celebrity, and this was all credits to his powerful and respected personality! The judge never seems to have anything to hide while he is doing his reality show, which is a good sign of an honorable man. Mathis has a bit of an intimidating personality but underneath all of that is the soft heart of a family man— and a discreet one at that, when it comes to his private and personal life. He handles his own matters well while solving the mysteries of others. Talk about a real-life hero! Credits to his overall experience, we are pretty sure Mathis' money is in safe hands, and he won't be needing any financial help anytime soon.
PAULA DEEN – $14 MILLION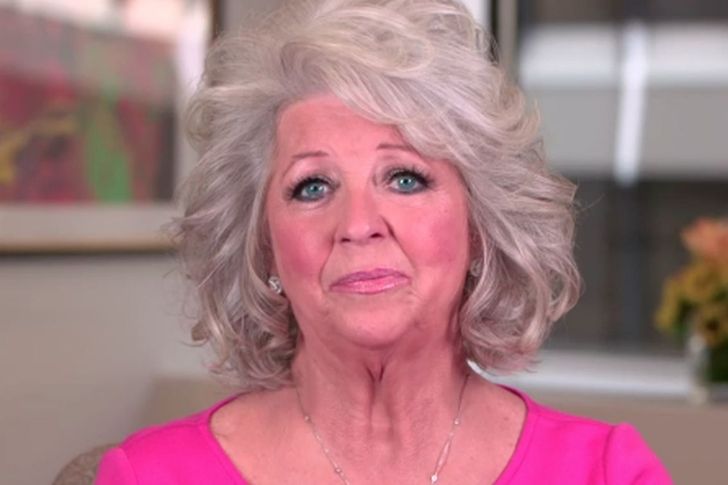 Paula Deen's astounding net worth of $14 million is not too shocking since she is a legend. This beautiful, classy lady from Georgia remains humorous and glamorous even at an advanced age. She is a chef, an author, and has best-selling cookbooks everywhere in the world. Paula is also a TV personality who mostly centers on cooking.
If you ask us, her passion for food is mainly what got her this far. Everyone seems to noti e that the celebrity cook is most herself and at her most joyous when she's visiting her Southern ranch. On one episode of Masterchef Season 4, Paula was a guest judge. She decided what the remaining six chefs should cook that day for over a hundred volunteers of her ranch; it was her way of saying thank you for the service of her staff. With all of her investments in culinary arts, we can only guess that her business shall prosper over time.
PHIL ROBERTSON – $15 MILLION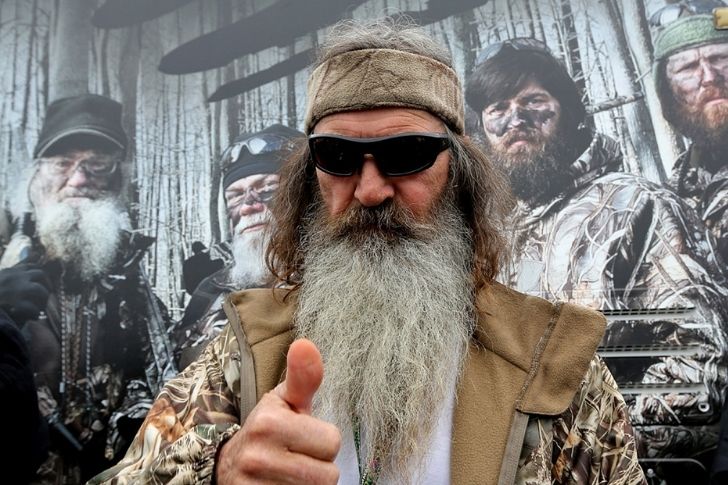 Phil Robertson is one of the most iconic actors who ever existed. This 74-year-old was dearly beloved in the hit show Duck Dynasty. He is continually being compared to Professor Albus Dumbledore in the Harry Potter series perhaps because of his physical features. More than that, he is alike with the fictional character because Phil is also a kind, responsible man who knows just what he wants and where to put his investments on. This is probably the reason why all of the star's hard work earned him a whopping net worth of $15 million.
During his seven decades, most of which was spent under the spotlight, we can't thank this talented actor enough for all of his contributions to entertainment. Sadly, the veteran actor will not take any more offers for roles and projects. Although we miss seeing the same kind of humor, talent, acting skills, and stellar good looks from when he was younger, it is understandable that Phil wants to rest more these days. Whatever his future projects might be, count us in to be one of the loyal viewers!
ELISABETH MOSS – $30 MILLION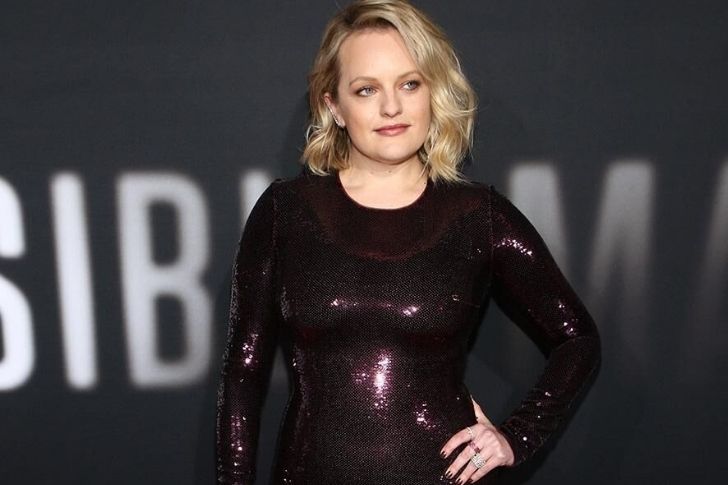 She has a very unique look, a beauty that slays, incredible acting skills, and a stage presence that could determine what kind of a personality she has— and that trait is being strong and tough. This actress we've been referring to is Elisabeth Moss, one of the most promising and one of the most sought-after actresses of this generation. She has given us stunning performances in blockbuster such as Us, The Invisible Man, and more.
It was also tallied that she has a $1 million per episode salary in her massive success of a series named The Handmaid's Tale. It is no wonder why she has amassed a $30 million net worth all to herself despite her early stages in acting. We have to admit that, compared to others, Moss has yet to reach the decades of acting experiences that some actresses had, but she has already proven herself worthy of the spotlight since on every scene she's in, the star's stealing the spotlight and perfecting every bit. All credits to her undying love for the movie industry, we will be seeing more of her day by day.
RHONDA FLEMING – $10 MILLION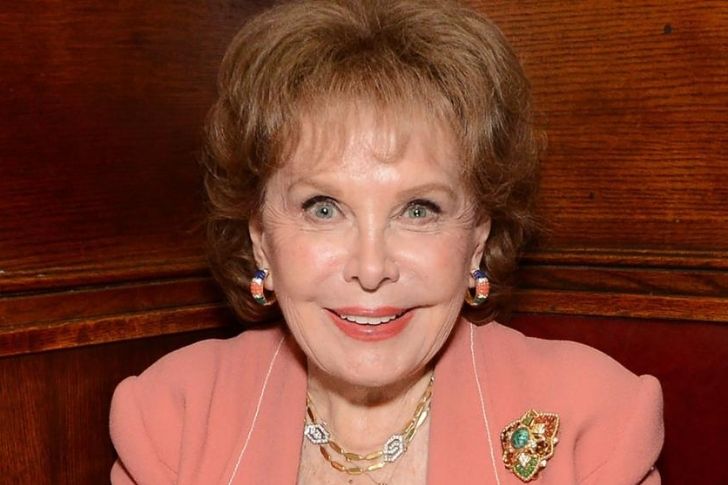 The "Queen of Technicolor" had one of the most honored passing in Hollywood. She was photographed so well between the 1940s and the 1950s when black-and-white, as well as a colored medium, was already a great mix, which is what landed her the nickname of Technicolor. Rhonda Fleming had saved up a gigantic net worth of $10 million by the time she left us all heartbroken.
We can only hope that her heir and heiress would handle and invest her money well on things that are practical, as well as on things that really matter, especially to Rhonda. She was such an icon back in the days. Everyone can attest that the celebrity stunner has lived a long, full, and happy life. She is one of the most legendary actresses of all time— one who has served as a symbol of beauty, an inspiration, and a role model to many women. Rhonda sure did contribute a lot to this world of entertainment, all credits to her beauty, charm, and talents.
DAK PRESCOTT – $2 MILLION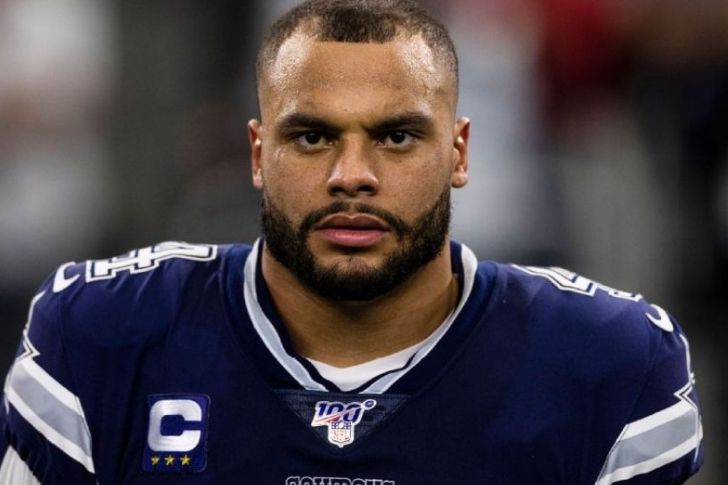 Dak Prescott is a football quarterback for the Dallas Cowboys of the National Football League. All credits to his team spirit, being the best leader he can be for his team and teammates, and not to mention his dashing good looks, he now has a net worth of a whopping $2 million! Given how the pro athlete is relatively young, we are certain that his career would still go far.
Other than the money, Dak makes sure that his mind is not all about the cash. He is mostly the type who would want to win because of pride and because he is born a winner. Everyone can see that the NFL superstar was meant to play because of his ever-radiating passion for the game— that's what got him into this position in the first place. Aside from being a star athlete, Dak also had some charity works and starting businesses under his name – talk about a clever early investment!
JUSSIE SMOLLETT – $1.8 MILLION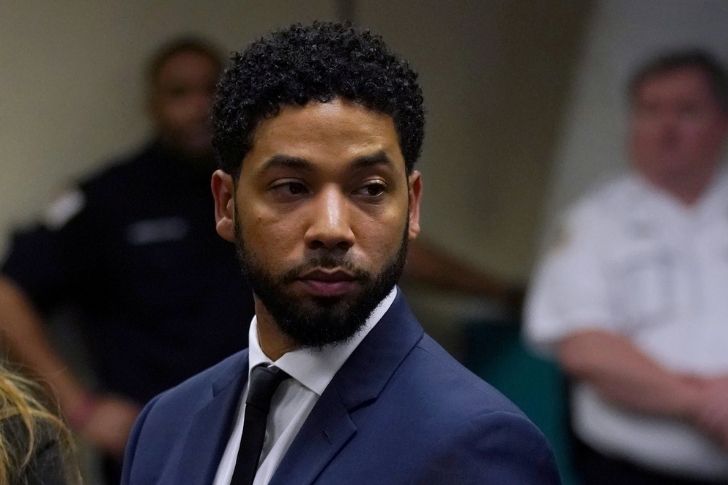 Credits to his $125,000 salary per episode on his hit show Empire, Jussie Smollett now has a total net worth of $1.8 million. He is one of the most familiar faces of this generation, because other than his eye-catching looks, he is also very well known and adored for his role in the massively successful series, Empire.
We are certain that Jussie will go far in his career as the talented actor is already blossoming right in front of us, despite how young he still is. Given his maturity, we hope that the TV star will also choose the right investments not just money-wise but also with life in general in the future. He is one of the most promising actors of all time, and with his eager energy hungry for more roles and a good showbiz reputation, what could possibly stop him?
BRIGITTE BARDOT – $65 MILLION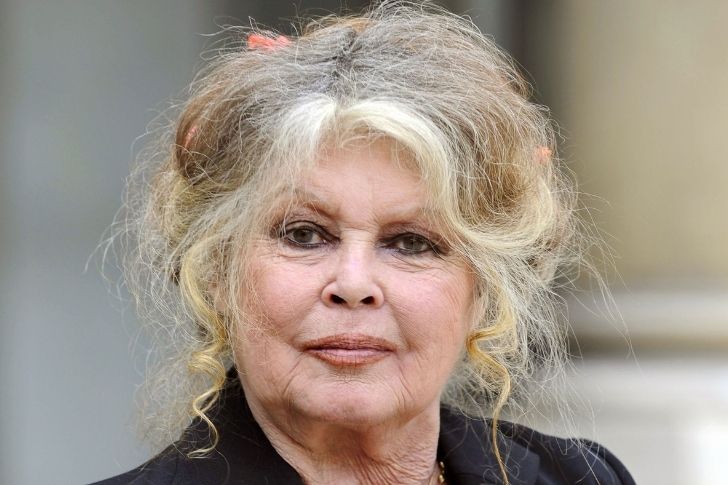 Brigitte Bardot or BB has a mammoth $65 million net worth under her name. We hope she didn't save all of this under one account, though, because this is a lot of money! Considering that her career blossomed during the past, the '80s blonde bombshell sure did save up well. Luckily, she invested wisely in some clever and successful businesses that yielded her an income that is several degrees larger than her capital.
Now, the timeless beauty is an animal rights activist and a philanthropist. On top of her active working lifestyle, she is also a family woman. Being a former French model, blonde, and a beauty symbol, this 86-year-old looks back to the times when she was clearly an idol of many women and how most men during her time would have posters of her hanging in their bedrooms. Judging from her dated stunning photos, this indeed explains a lot. She has one of the most iconic faces and bodies that the world has ever seen, and it seems like BB has maintained her looks even now, so good for her!
LEE MERIWETHER – $200 MILLION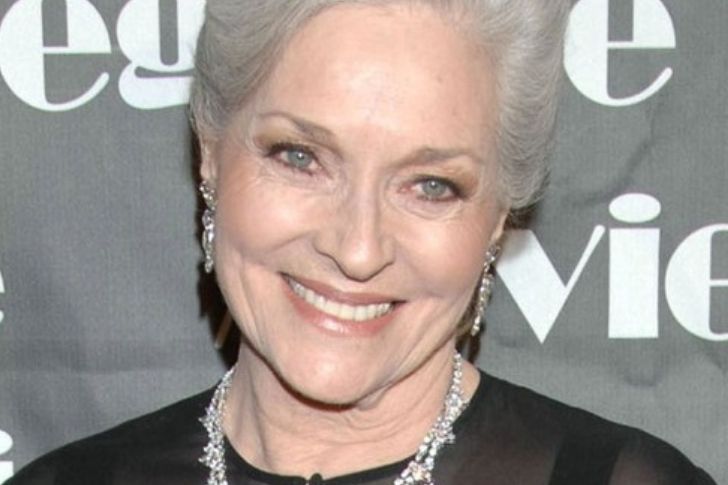 Lee Meriwether is the winner of the Miss America 1955 pageant. She is also known for her hit and successful show Barnaby Jones. If you think that all of these things can't let her have a skyrocketing $200 million of net worth, then think again, because the celebrity beauty certainly has achieved it! It looks like credit is due to her innovative investments.
To add, Lee has never taken her assets for granted, which is why she was able to capitalize off of them in the first place. This beauty surely does have a few more tricks up her sleeve when she decided to make risk her income in creating business opportunities. In the long run, it has yielded tenfold, and now, she enjoys the fruit of her labor— that's how much the power of a good business deal can go!
PAT PRIEST – $3 MILLION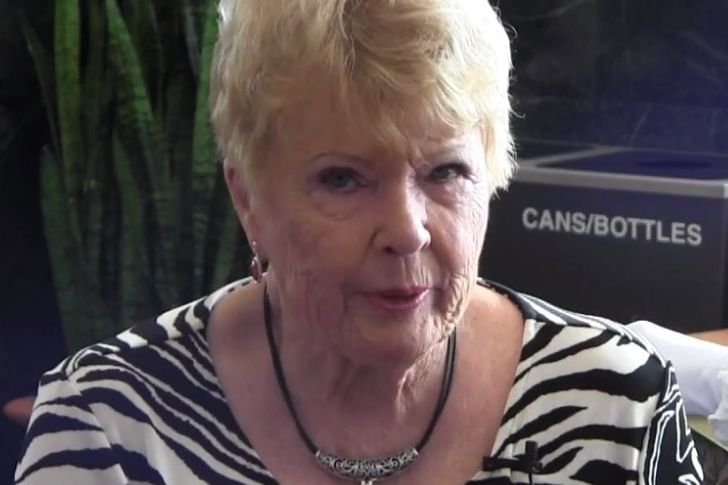 Pat Priest has a whopping net worth of $3 million. Considering that this 84-year-old actress became famous in the past when every cent was like gold, and there was still very little value of money earned even for celebrities, how much she has saved is impressive. Credits to her acting gigs in the olden times, this classy and elegant lady had put her savings to good use over the years that now, Pat doesn't have to worry about financial ruin, come what may.
The feeling of security is within her, and she is forever guaranteed the stability she craves, not just financially but on other life aspects as well. That's not all, though! Her assets nowadays is also a reminder of diligently she has worked from the past up until now. Pat's success story, if in fact, one for the books. If you're someone who is interested in saving and being set for life, then you might be able to pick up a thing or two from her.
OLIVIA DE HAVILLAND – $50 MILLION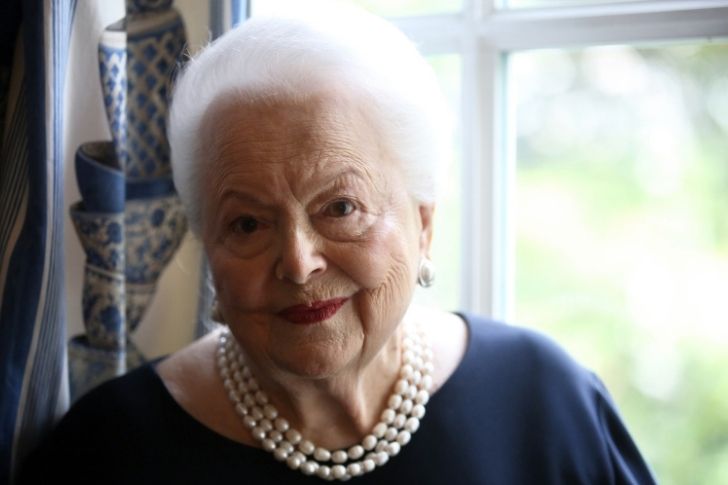 Dame Olivia Mary de Havilland DBE was a beloved British-American actress, so much so that her passing was mourned by the entire Hollywood. Well, actually, Tinseltown as a whole would be an understatement— she was really mourned by the whole world. The acting legend was one of the most iconic actresses of all time and even after she's gone, her legacy continues and will still live on in the years to come. Before she has passed, Olivia had a net worth of $50 million.
This came as no surprise to her family and fans since she really had a ton of projects where she got the resources from. On top of this, the celebrity also had the intelligence to back her up with money management and business planning. Fingers crossed for her family to handle her money well so that Olivia would be looking down on them proud with no regrets, knowing that her loved ones are set for life.
TINA LOUISE – $6 MILLION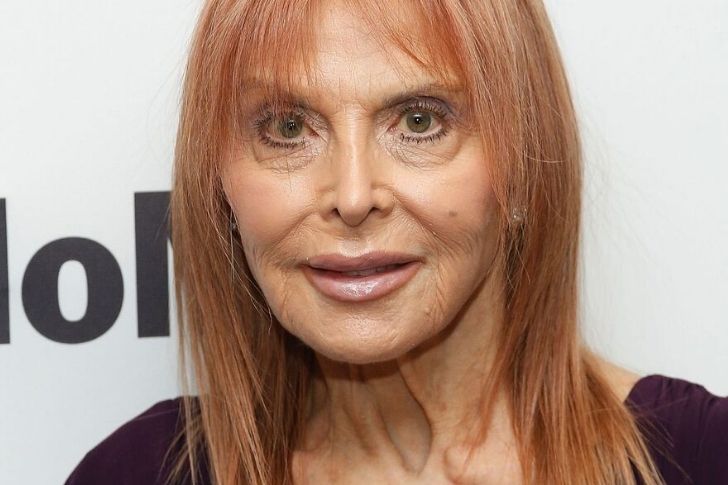 Tina Louise began appearing in the early 1950s on stage. The film God's Little Acre was her most significant break. Since she started acting, Louise always displays outstanding performance. She gave her best during the movie, which won her a Golden Globe Award for New Star of the Year. After her glorious moment, the breakout star frequently appeared on TV shows as a guest. It wasn't until her name was etched on the small screen through Gilligan's Island, a comedy hit TV series during the 1960s that she was forever cemented in Hollywood.
Louise's excellent career made her earn a net worth of $6 million, which is enough wealth to establish a top-of-the-line home security system. On another note, the actress also supports the education of many kids in America through her various charities. With talents and skills, Louise will undoubtedly only skyrocket further in her success.
BOBBIE GENTRY- $100 MILLION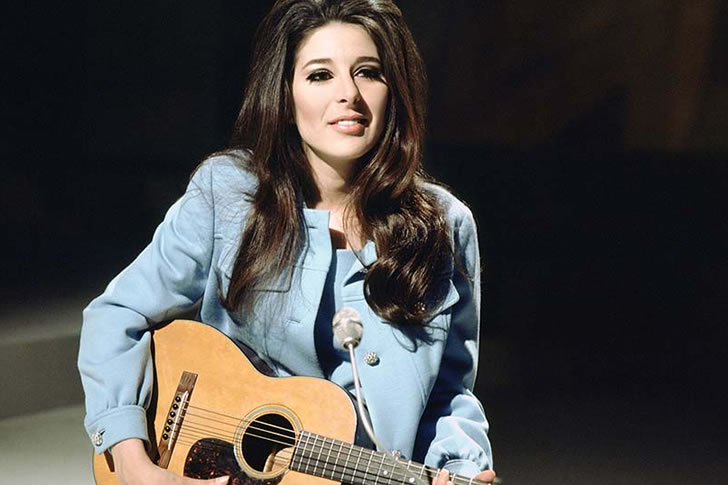 Bobbie Gentry has accrued a huge fortune for being a renowned American singer and songwriter. Her net worth is $100 million— and that is a great bank account statement for someone who has been elusive and private to media! A few of her famous singles are Hushabye Mountain, I'll Never Fall in Love Again, and He Made a Woman Out of Me. These have been coupled with a breakthrough single, Ode to Billy Joe.
Gentry is among the few women who composed and produced their own song. Most of her music hit number one on the Billboard Hot 100 for over a month, and by then, everyone knew the hits by heart. The most victorious album she made was Fancy, which garnered a Grammy Award nomination. Using her investment money, she compiled an album that received many praises titled, The Girl from Chickasaw County: The Complete Capitol Masters. Sadly, the music icon has now retired from the industry.
AGNETHA FÄLTSKOG- $200 MILLION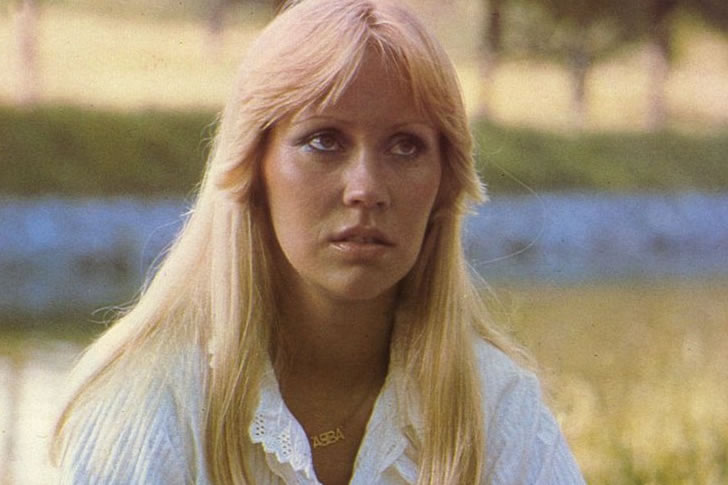 A person who has an impressive net worth of $200 million but is elusive from media attention is quite remarkable. Agnetha Fältskog is a Swedish singer and songwriter who defied the odds of many American standards. Having little media attention favors her, for she is working her fame and wealth in silence.
Fältskog credits her skills as a songwriter, entertainer, and producer for the great fortune she has. While she is more famous in Sweden, she claimed fame when her pop group, ABBA, became an iconic band during the '70s. Along with her colleagues, the singer sold millions of records across the years. ABBA's worldwide success is evident in each of its members' net worth. Unfortunately, all good things must come to an end, so when ABBA disbanded, she established her solo career and appeared in many films. Fältskog was never frightened to try her chances as a solo artist, and because of the risk she took, look at her apparent success now!
ANN MARGRET – $20 MILLION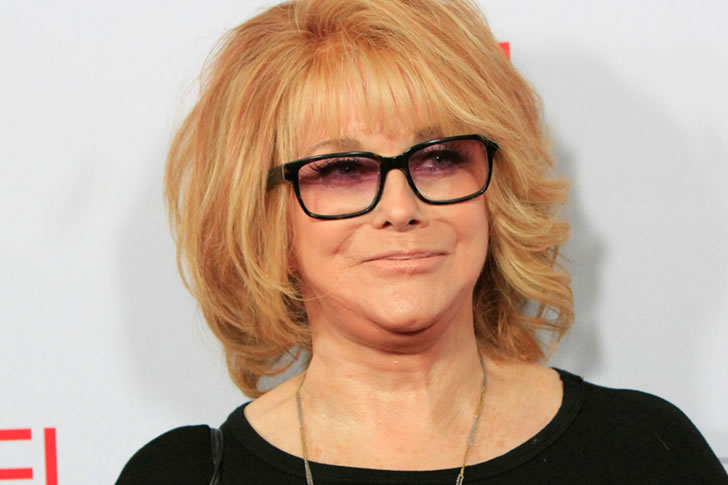 Ann-Margret Olsson is a Sweden-born singer, dancer, and actress who became a household name during the 1960s. People often referred to her as the female version of Elvis Presley, the King of Rock and Roll, back in the days. She accepted the credit she earned as well as the titles people called her. Not to mention, Margret is an award-winning actress best known for her exceptional performances in Carnal Knowledge, Tommy, and Who Will Love My Children?
During her time, she became a part of the most influential celebrities and remained to influence new artists with her work. Today, she is 79 years old but will still make a comeback in the film, Welcome to Pine Grove. We are all excited to see her on-screen again, and we bet that she can easily hold up against her younger contemporaries. Margret's net worth now amounts to $20 million, which is already a substantial amount that can be used for investment and other wise money-making ventures, should the star's comeback pan out.
BOLO YEUNG – $1.5 MILLION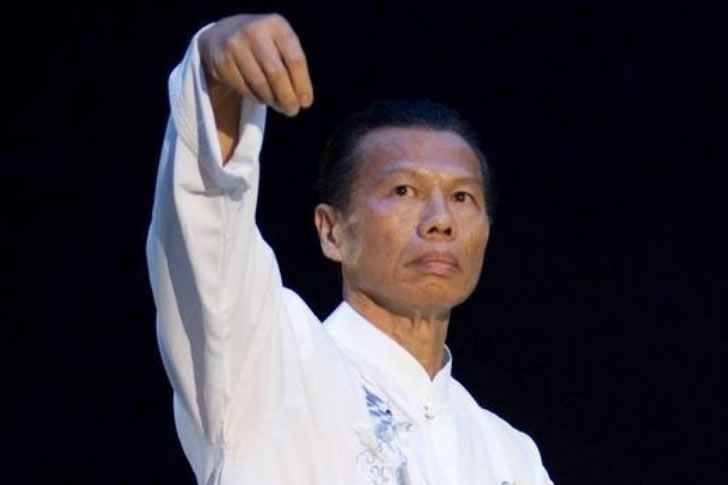 Bolo Yeung was born in 1946 in Guangzhou, China. He is known to his family as Yang Sze. During his time, the Chinese acting industry was filled with underrated actors, including him. He rose to fame for his villain roles and was recognized for being the antagonist in many films. In fact, Yeung's work in Enter The Dragon made him even more famous. Fans have since lauded him for his extraordinary work on screen.
Aside from being a competitive actor, Yeung has many capabilities, including being a martial artist, businessman, and bodybuilder. At this point, we are sure that no one will doubt him for possessing a $1.5 million net worth! The investments that the actor made during his performances and martial arts acts paid off, both financially and career-wise. In fact, he has even appeared in films with Jean-Claude Van Damme and Bruce Lee.
MICHELLE PHILLIPS – $10 MILLION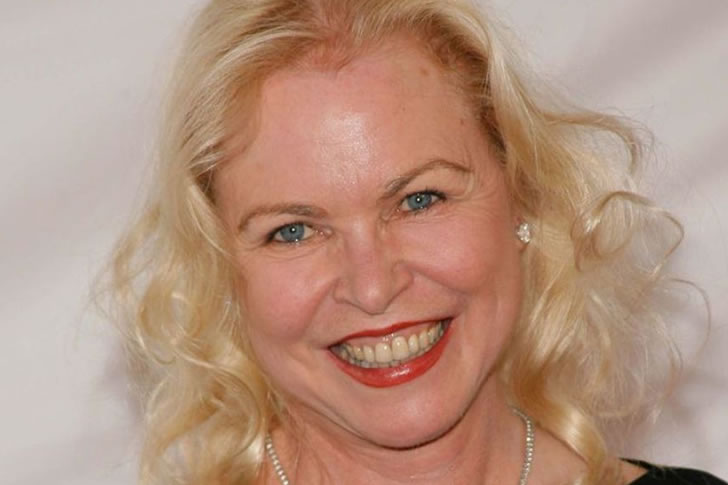 Michelle Phillips, born Holly Michelle Gilliam, made it to the top by being a member of The Mamas & The Papas quartet. She was born on June 4, 1994, and is a renowned singer, actress, and songwriter. Philips was a highly-praised actress for her unique acting skills on some of her films like Bloodline, Dillinger, The Last Movie, and Victim of Romance. The last movie she appeared in was Betrayal in 2009. Even though she does not appear in films anymore, we can still see her in many documentaries like Echo in the Canyon and Feminists: What Were They Thinking? back in 2018.
Phillips won several accolades across her career, like the Soap Opera Digest Award, Spirit of the Independent Award, and a Golden Globe Award winner. Her estimated net worth is $10 million, and with a great financial advisor, we are certain that she will manage her finances well.
MARIANNE FAITHFULL – $15 MILLION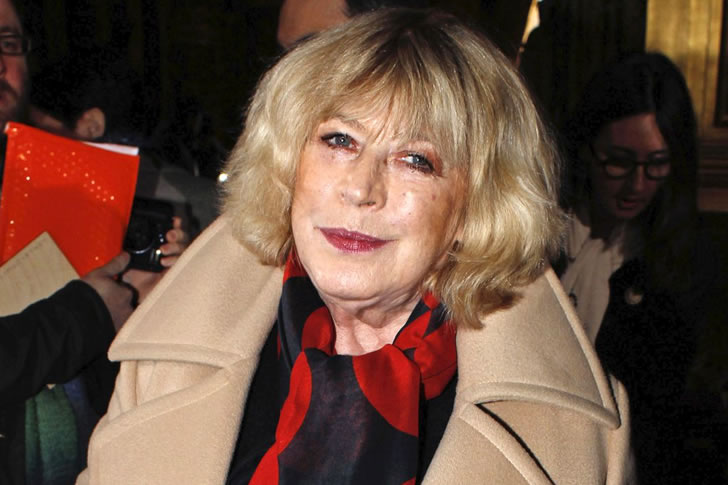 Marianne Faithfull is a British singer, and she looks far from back in the days. She grew up from a low-income family in Hampstead, England. Faithfull spent her childhood days trying to fight a pulmonary disease, but the star-in-the-making didn't let her condition get in the way of achieving her dreams. She discovered a love for performing while studying at St. Joseph's Convent School. As it turns out, Faithfull's first-ever performance was around their town at a coffee shop. During that time, she was discovered by Andrew Loog Oldham while singing a folk song. The first successful song she made was As Tears Go By, which topped the charts for months. Today, she has more than thirty studio records.
As one of the pioneers of the British invasion of US music, she was always given credit for her innovation and legacy. With a $15 million net worth built up from years of talented artistry, it's no wonder that Mick Jagger, a legendary rock band artist, once captured her heart.
TINA TURNER-$250 MILLION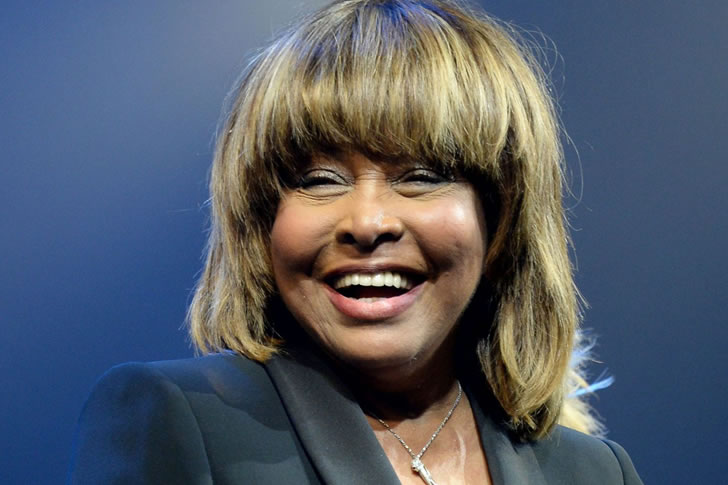 We all know Tina Turner, a woman who made our heads turn whenever she sings. In case you did not know, she was born Anna Mae Bullock on November 26, 1939. The music legend is part of the world's top-selling recording artists in history. People from all ends of the Earth give credit to her powerful and unique voice. In turn, her talent has enabled her to sell more than 200 million albums across the world. Throughout her career, Turner received a whopping net worth of $250 million, and after her last tour in 2007, she retired, earning about $130 million gross. The powerhouse singer was glad to rest and put her focus on family.
Like other celebrities, Turner also encountered different struggles in life. She was on the verge of giving up, but she stayed steadfast and strong no matter what. Today, the artist is living the best of her life, looking at the positive side. She also released three books now that she has more quiet time away from the glaring Hollywood spotlight.
CATHERINE DENEUVE – $75 MILLION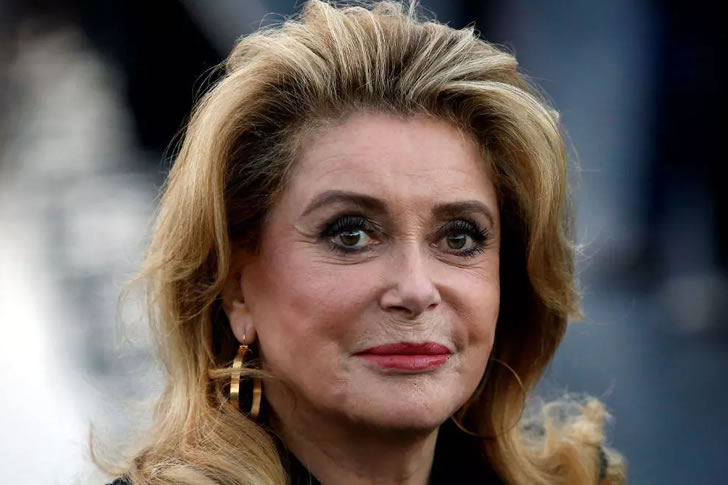 It is surprising to see a woman who is now in her 80s but still looks like she does not age at all. Catherine Deneuve is enjoying the glorious success she achieved in the span of her career that lasted for over six decades. Deneuve is a French actress, and her net worth is $75 million. This woman sure has it all sorted out, including her home insurance in the future.
Deneuve started acting at the age of 11 with her debut film, Les Collegiennes. From that moment, the actress starred in different French films and TV series. Her fame became prolific for her role of mysterious beauties such as in Repulsion and Belle de Jour. In fact, many got impressed by her performances that gave life and enthusiasm to many characters. She was ultimately recognized with a nomination for Best Actress in Cesar Award and Academy Award.
RICHARD DAWKINS – $10 MILLION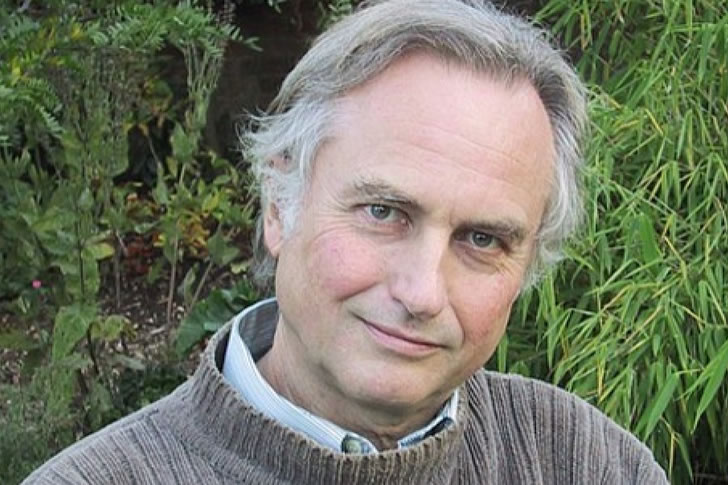 While many are earning a large sum of fortune being an actor, Richard Dawkins' wealth came from being a great writer, ecologist, and evolutionary biologist. His net worth as of the writing is $10 million, which is enough to invest in various insurance companies or personal ventures. Dawkins was a professor at the University of Oxford in the course of Public Understanding of Science. He became well-known after he released his written works on evolution, and one of his exceptional notable publications was The Selfish Gene.
His popularity became more well-known after his book, The Extended Phenotype.
In 2019, the academic released his last publication Outgrowing God: A Beginner's Guide. With what he has in life now, Dawkins is certainly grateful for his ideologies, believing in what he knows is true. Many admired him for being outspoken and being always open for a healthy debate based on his own perspective. We are thrilled to read more of his studies in the future, which can help students and individuals alike to grasp a better sense about the world.
JULIE NEWMAR- $100 MILLION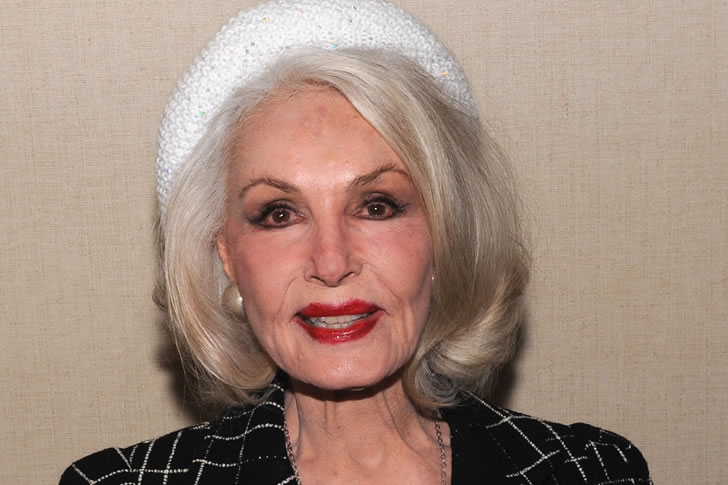 Julie Newmar has an enormous net worth of $100 million in her name. This amount is a no-brainer for the promising actress, who is highly acclaimed and beloved by all. She was born in 1993 in California and began her career as a dancer, eventually performing in the musical comedy Ziegfeld Follies. She gained renown and respect after playing the character Catwoman in the Batman TV series. As a multi-talented woman, she starred in many Broadway shows such as The Marriage-Go-Round. Newmar's voice is also heaven-sent. This has landed a few voice acting jobs for TV shows and animated series.
With her net worth, she was able to build a massive home complete with up-to-date home security features for herself. Newmar even invested in the fashion industry to further double her net worth. Currently, she has a patent for one bra design and two pantyhose. If anything, this career move only means that she is an innovative and creative woman who has such a great influence on many.
STEVE FORBES – $430 MILLION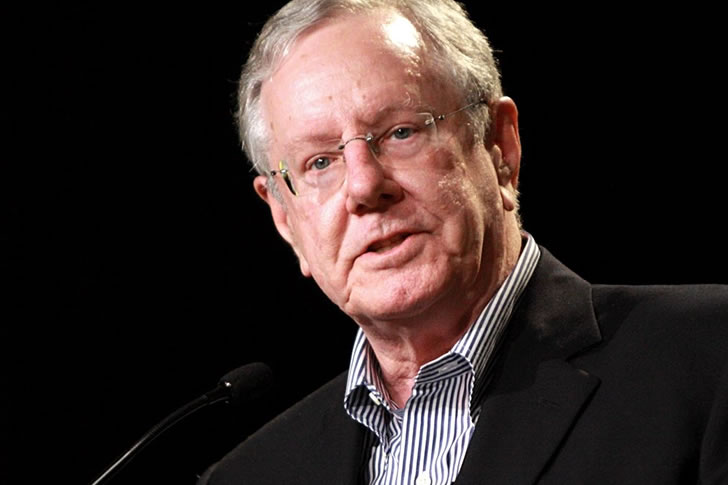 Steve Forbes is the president, chief executive, and editor-in-chief of Forbes, one of the most popular business magazines globally. The success of the publication can be traced back to the time of his grandfather and father. Down the road, the magazine heir gained a net worth of $430 million for running the business ever since it was passed on to him.
To add, Steve also founded Business Today, along with his two friends while studying college. His entire life, the publication's big boss never needed any student loans because the fortune of his family is more than enough to last him a lifetime. He now has a wife and five children who reside in Bedminster, a huge mansion. We can't stop being amazed by the fortune Steve has made. Forbes is one of the richest men in the world but is certainly humbled by the work of his parents and grandparents. Given his down-to-earth attitude and financial savvy, we're sure that the businessman can still achieve more.
BOB BARKER – $70 MILLION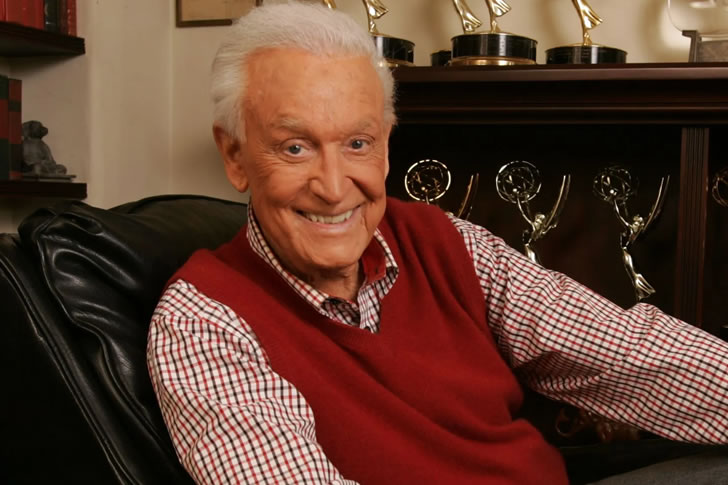 Bob Barker's household name is a result of being the host of the longest-running game show in TV history, The Price is Right. After his retirement from the program, Bob handed the duties and responsibilities to Drew Carey, a comedian and actor. As of today, the game show host veteran's net worth is a staggering $70 million. With the massive degree of his earnings, we are confident that he is the wealthiest game show host of all time.
Ever since he was young, Bob always dreamed of becoming a host. The TV personality started out as a radio host and has now become one of the most iconic TV hosts in history. Even now that he is retired, Bob continues to be an animal activist. Currently, he is 97 years old but still has a lot of vigor left in him.
NEIL DIAMOND – $200 MILLION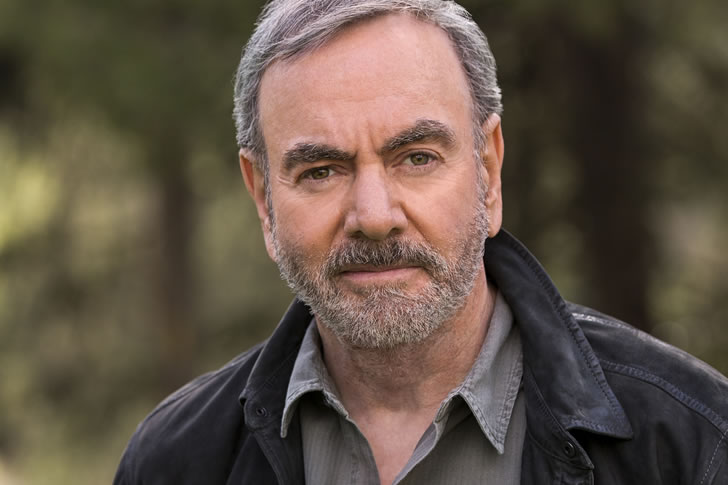 Neil Diamond, or The Jewish Elvis, as many called him, has a deep singing voice and Is often presented in shimmering sequined suits. For many decades, he has been writing and singing. Over the past century, Diamond has been one of the prolific musicians who continues to amaze us even today. As The Jewish Elvis, he can make any crowd pleased with his music that is both fun and catchy, so it is no surprise that he has a $200 million net worth. Diamond has sold over 75 million records across the world. With his vast income, his expenses are surely not an issue— this might include necessities such as gas and electricity.
He is now in his late 70s, but no one can stop him from creating more albums and songs. In fact, his latest project was an album back in 2018 titled Acoustic Christmas. To help people ease the pain over the drastic events of 2020, the beloved musician changed Sweet Caroline's lyrics to Washing Hands.
SHIRLEY MACLAINE – $50 MILLION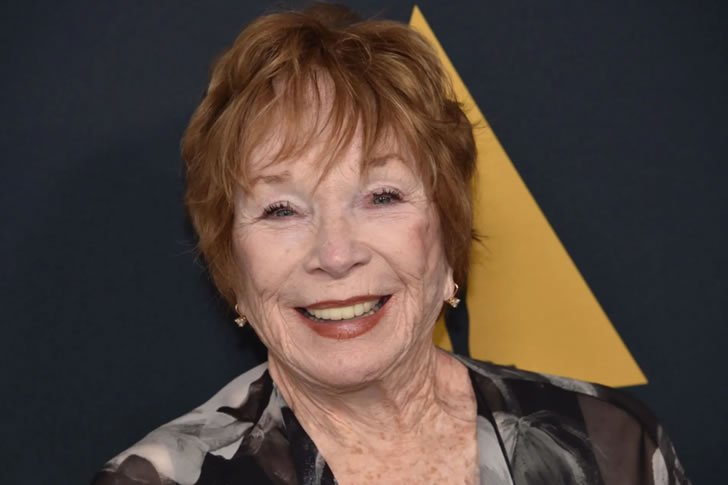 Shirley McLaine is an amazing American theater and film actress, dancer, singer, author, and activist. She was born on April 24, 1934, and her debut film was The Trouble With Harry. Right after her first feature, the talented actress won a Golden Globe Award for New Star of the Year— that's how exceptional she was. Over time, Shirley earned $50 million worth across her five-decade career.
The degree of her fame is enormous, and we cannot deny that because of her many achievements. After having starred in Terms of Endearment, the celebrity stunner had six nominations in the Academy Awards. Throughout her career, she gained the highest tribute, a 40th AFI Life Achievement Award given by the American Film Institute. As an author, on the other hand, Shirley published many books, including Out on a Limb, Dancing in the Light, and I'm Over All That. As a multi-talented woman, Shirley has definitely explored and honed her talents.
ANNE BUYDENS – $60 MILLION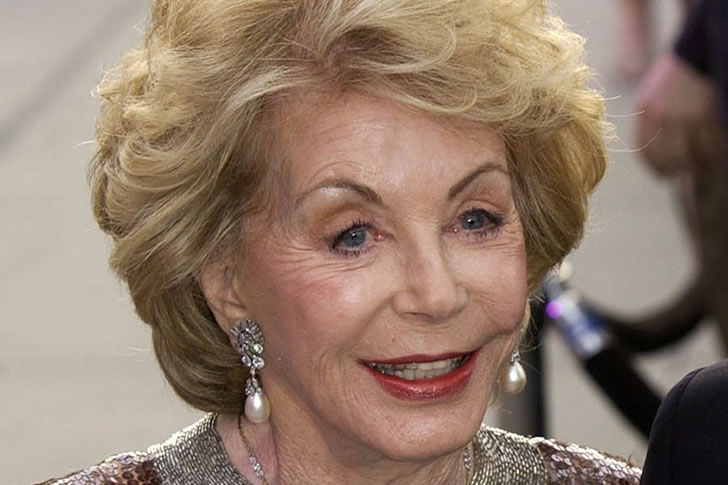 Anne Buydens, the wife of the late Kirk Douglas, has proven that being fashionable is never out of time. At 101, she is still on the International Best Dressed Hall of Fame List since 1970. Currently, she has a net worth of $60 million that is sure to support her lifestyle without ever having to worry about bankruptcy.
Buydens was born in Germany and gained her American citizenship in 1959. Her works include being a movie producer and making occasional cameos in movies. As it turned out, Buydens and Douglas first met in 1953 on the set of Acts of Love in Paris and later got married in 1954. Beyond her linkage to Kirk Douglas, Buydens is best known for her philanthropic works. She co-established the Research for Women's Cancer located at Cedar-Sinai Medical center in Los Angeles. She also founded Harry's Haven together with her late husband of 64 years. It aims to give shelter and care for those who have Alzheimer's disease and other dementia-related ailments.
JOAN COLLINS – $30 MILLION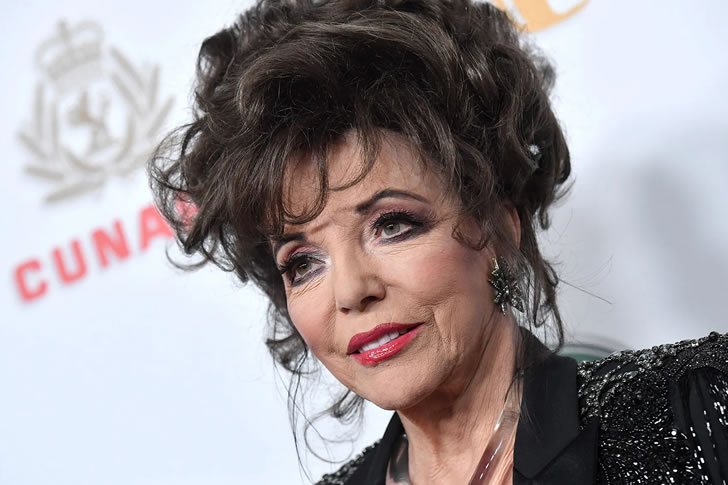 Without a doubt, Joan Collins is a great actress that will forever be remembered. She was said to make the impossible possible when she managed to bring back to life the TV series Dynasty in 1981. Collins remained a relevant figure until today as she still takes parts in movies and TV series. With that, the unstoppable actress has reached a net worth of $30 million – a hefty amount that will keep her off from getting loans.
Fun fact: Collins was born in London. The star was said to be born for the cameras as she started working as an actress at the age of 9. Her versatile acting skills made her famous not only in England but also in America. Now at the age of 87, Collins is still far from retiring. She might have aged already, but her acting prowess remains intact as her latest work included the 2020 film Loss Adjuster.
JUDI DENCH – $45 MILLION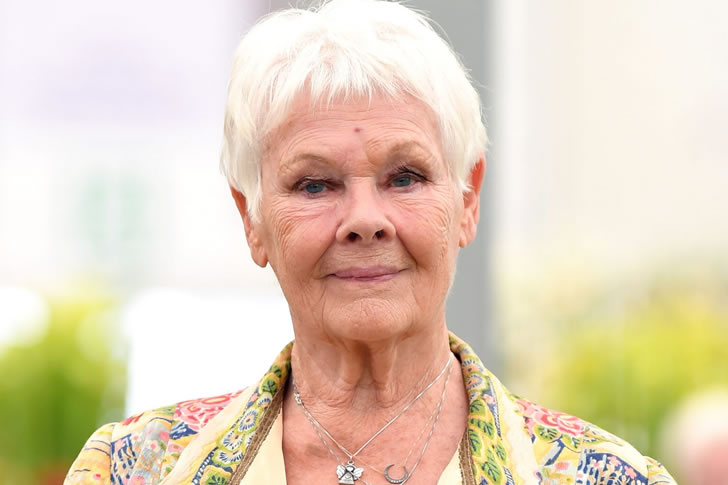 One of the successful veteran stars today is Dame Judi Dench. Her career and popularity has been cemented in Tinseltown ever since she played the role of M in the James Bond movies. Her superb acting skill is well-acknowledged and critically-acclaimed, making her a patron recipient of awards and accolades. Now that she is 86 years old and her career has spanned through decades, she has a net worth of $45 million and is free of mortgage and other financial obligations.
What is even more venerable about Dame Dench is that she makes her work fluid despite her physical inabilities. According to reports, she once had a hard time reading her scripts due to her failing eyesight caused by macular degeneration. Dench also had a knee replacement during the shoot of a film in 2013. Fortunately, those things didn't stop the tenured actress from doing what she does best and loves the most – acting.
GEORGE HAMILTON – $20 MILLION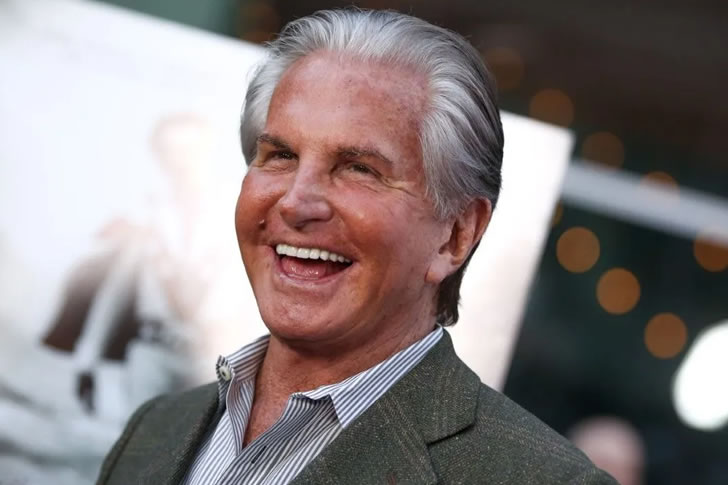 He may be a familiar face to all due to his appearance in KFC commercial but, George Hamilton is one of the most sought-after actors of the '60s. Hamilton ascended to prominence due to his starring film Lone Star in 1952. He later joined other highly acclaimed films such as The Godfather III, Piazza, and Once is Not Enough. Before bagging roles on the said movies, he earned his first Golden Globe Award for his work in Where the Boys Are back in 1960.
Hamilton's career experienced a downward slope during the early 2000 but has managed to earn his spot on the Hollywood Walk of Fame in 2009. He also participated in several reality shows, such as Dancing with the Stars. The celebrated actor was able to compete for at least six rounds amidst his newly received knee injury. Hamilton might not be visible on the screens lately, but we are sure that he is living a decent and luxurious life. It is believed that he does not need any loan applications considering his net worth amounts to $20 million.
JERRY MATHERS – $3 MILLION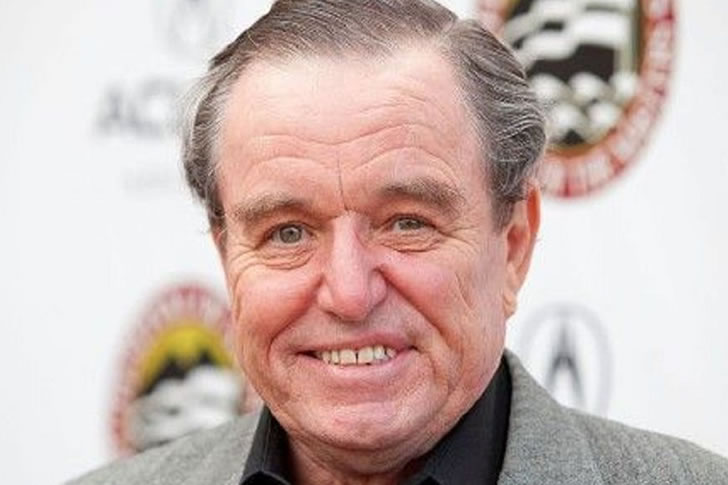 Jerry Mathers is the famous child actor who played Beaver Cleaver. He has managed to be around the industry after a momentary disappearance from the scene. Mathers was made famous by his aforementioned breakout role in the hit TV show Leave it to Beaver. He then took a break to finish his studies after the show reached its finale. It was noted that Mathers joined the United States Air Force Reserve during his high school years before going to college.
Ultimately, Mathers attended college at the University of California, Berkeley, and took a degree in philosophy. He managed to get back into the entertainment industry and landed a few jobs. Amazingly, Mathers has a net worth of $3 million despite cashing out his retirement investment early on for his studies. His millions can be credited to his percentage in the merchandise sale of Leave it to Cleaver.
LIV ULLMANN – $20 MILLION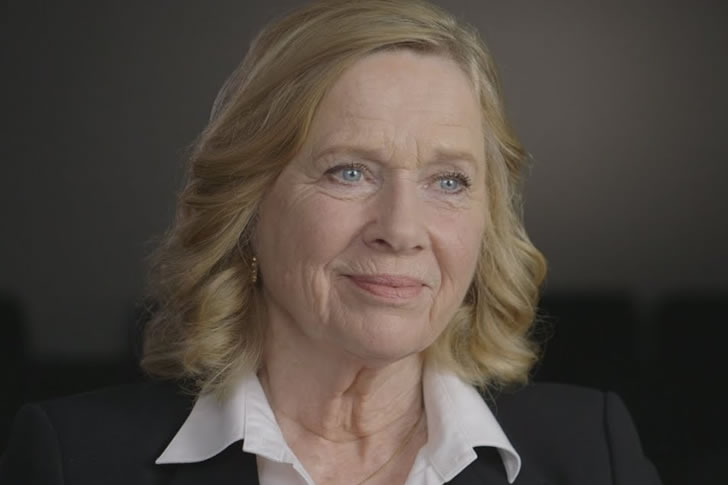 Liv Ullmann has expressed her desire for retirement and sought privacy in December 2020. It is not a strange move, as the actress is already 82! Looking back at her career, we cannot deny that she is one talent that the business will surely miss. Thankfully, Ullman can definitely live a lavish retirement life with her net worth of $20 million.
Ullmann is best known for her film The Emigrants, where she won the Best Actress Award in the 1972 Golden Globes. Apart from her acting career, she is also known for her directorial skills. The talented actress received high acclaim for her work in the film Faithless. She is married to the real estate developer Donald Saunders following her romantic involvement with John Lithgow. As she bids farewell to the industry, Ullmann will be remembered through her daughter, Linn Ullmann who is very much still active in the community.
DAVID CROSBY – $5 MILLION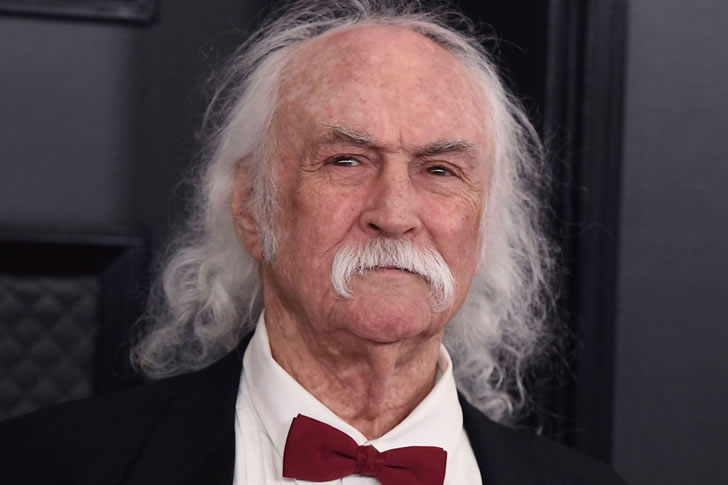 David Crosby, who is now 79 years old, is the picture of triumph. Crosby is the famous singer, songwriter, and band member of Crosby, Stills, Nash & Young, and The Byrds. He is the person behind hit singles Lady Friend, Eight Miles High, Why, and Wooden Ships. Sadly, Crosby's career wasn't that stable due to his vices that brought him troubles and the inability to afford medical care.
In fact, when he got sick in 1994 and needed a liver transplant, it was Phil Collins who paid for his medical expenses. Despite these setbacks, Crosby is said to have a touch of gold. The musician surprisingly managed to get back up and established a net worth of $5 million amidst several failings. With this amount and his lived experiences, Crosby might have invested in medical insurance already, especially now that he has a heart ailment to look after.
ANGIE DICKINSON – $25 MILLION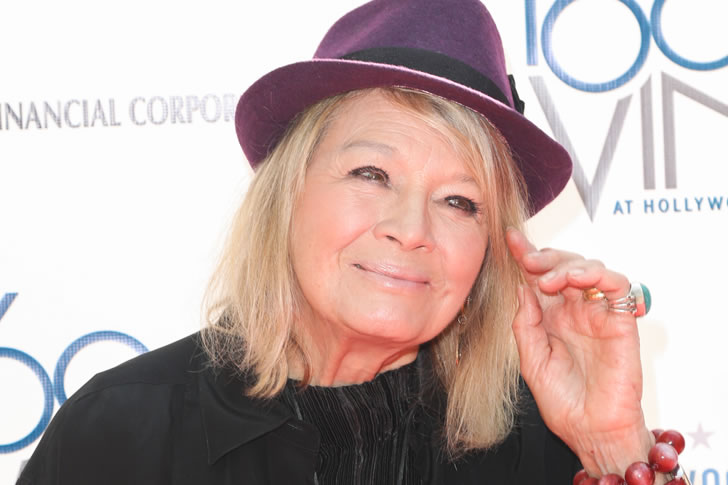 The beautiful Angie Dickson is among the stars who shined in the '50s. She took the industry by storm with her degree of elegance and appeal. Over the years, the alluring celebrity has been best known for portraying characters with a strong personality and bombshell charisma. She is most remembered for her role in Ocean's Eleven, The Killers, Big Bad Mama, and Dressed to Kill.
On top of that, Angie also received several recognitions as an actress in her TV series, Police Woman. As Dickinson shot to stardom, many have tried to spread the word that her success was because of her linkage and relationships. She was said to have had a relationship with Frank Sinatra, Dean Martin, and allegedly with John F. Kennedy. The actress has been relatively silent amidst these accusations and was last seen in the movies Pay it Forward as well as Mending Fences. Ultimately, she retired with a hefty net worth of $25 million.
HENRY WINKLER – $30 MILLION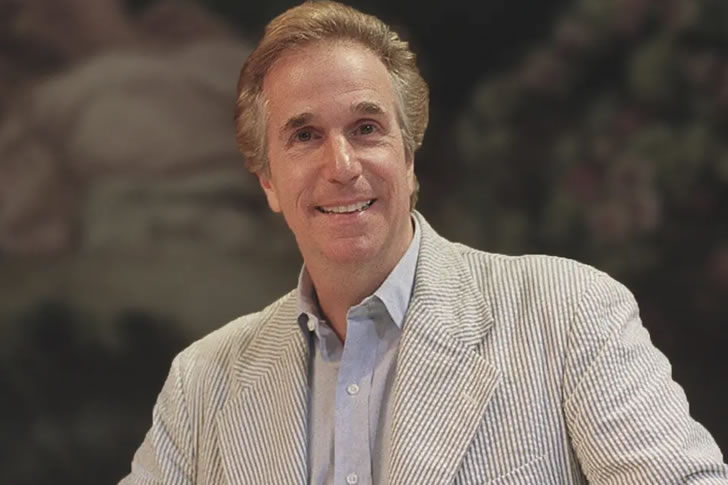 Henry Winkler is proof that success can be found in several forms. Winkler is vocal about the challenges when he was young which forbade him from achieving good grades. Despite these, he managed to get a bachelor's degree at Emerson College and a Master in Fine Arts at Yale University. It opened the door of the acting industry to him. He later became a popular TV personality thanks to his role as Fonzie in Happy Days.
As Winkler tried to venture into film producing in the '80s, Tinseltown welcomed him back in the early '90s. Since then, his career became stable. You may remember the funnyman in the films Click, The Water Boy, and Don't Mess with the Zohan, as Winkler and renowned comedian Adam Sandler are good friends. Aside from acting, Winkler is also a writer and authored the Hank Zipzer book. With all his achievements in life, he managed to have a net worth of $30 million.
RITA MORENO – $25 MILLION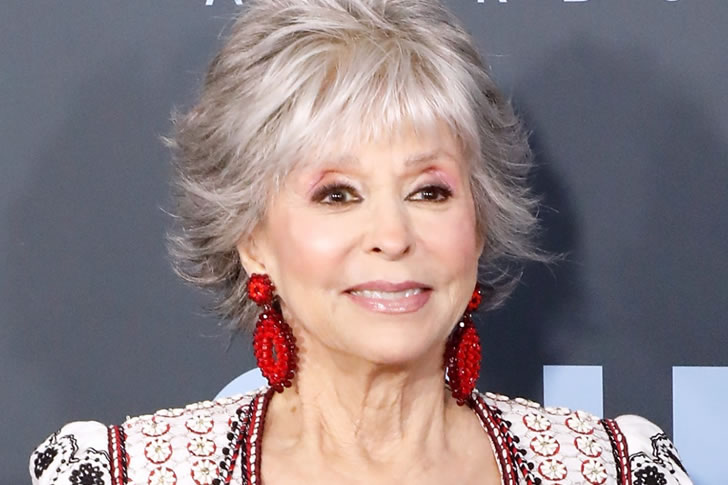 Rita Moreno is a real standout. Not just because of her beautiful face but also because of her incredible set of talents. A singer, dancer, and actress – Moreno seems to have it all. The Puerto Rican beauty is definitely a gem of the industry. She managed to win accolades from prestigious award-giving bodies such as the Tony Awards, Golden Globes, Emmys, and even the Academy Awards.
With this, Moreno is among the few stars who achieved the Triple Crown of Acting distinction. With her career being a massive triumph, the veteran star's love life has also been as colorful as the roles and stories she played. Her high-profile relationships include being with Marlon Brando and dating Elvis Presley. Now, however, Moreno is a widow and has one daughter. By the time she left the spotlight, her current net worth was already an impressive $25 million. This amount will probably keep her away from bankruptcy for the rest of her life.
Barbara Walters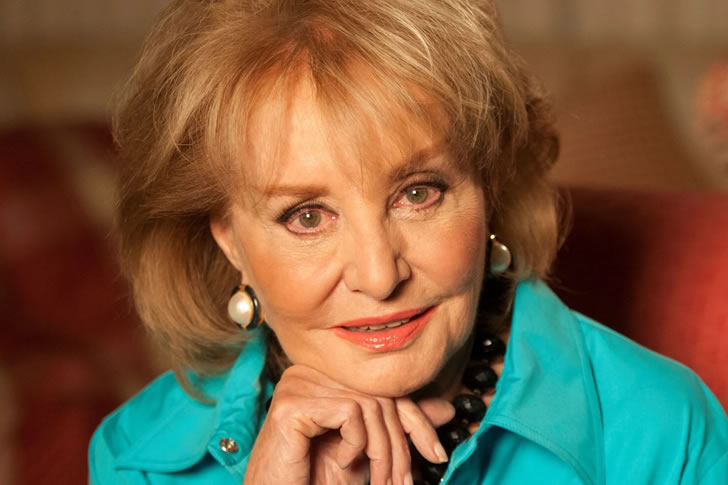 Barbara Walters is among the most respected and legendary female American journalists of all time. She is a known figure in the journalism industry as she is the first female to co-anchor an evening news program and co-host a news program. She is best known for joining the news program 20/20, The View, and ABC Evening News, and considered them the highlight of her career.
Her retirement came up in circulation around 2014, though she continued working until 2016. Her last significant work was her interview with Donald Trump in 2015. She retired with a net worth of $170 million. Given her health history, investing in health and medical insurance is a good idea. Considering the amount of her net worth, it would never hurt her finances. For sure, Walters must have thought about it and is now living in peace and enjoying her well-deserved retirement.
Brad Pitt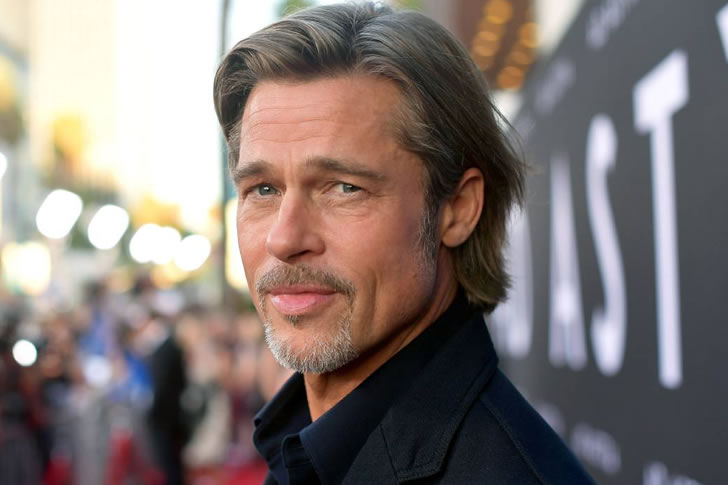 Brad Pitt is among the stars who soars high due to his good looks and high-profile relationships. He is popular among women as he is usually named the world's most attractive man by many media channels. Pitt was first noticed in the film Thelma and Louise in 1991. Pitt gained prominence worldwide as he starred in the film Interview with the Vampire with Tom Cruise in 1994. Proving that he is more than good looks, Pitt is also the recipient of many awards such as multiple Golden Globe Awards and Academy Awards. With his earnings from his movies, he established his production company resulting in a net worth of $300 million.
Pitt is also famous through his high-profile relationship with Angelina Jolie. The two got together while filming Mr. & Mrs. Smith in 2005 and confirmed their relationship in 2006. After their long engagement, the two got married in 2014. Their relationship came to an end when they hired lawyers to process their separation in 2016.
Lindsay Lohan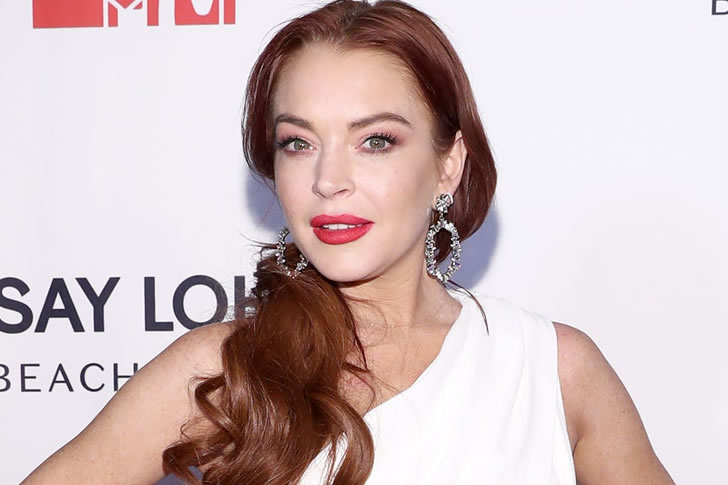 One of the most successful child stars of the '90s is Lindsay Lohan. She started as a model and then turned into an actress. She is also a recording artist. The major success of the 1998 film The Parent Trap planted Lohan's feet on the grounds of Hollywood. Her breakthrough films Freaky Friday, Mean Girls, and Confessions of a Teenage Drama Queen granted her the title of teen idol in the early 2000s.
Her phenomenal success declined as she got involved in several mishaps that led to her negative image and project loss. She was almost bankrupt but managed to get through it thanks to her versatility and ingenuity. Prior to her legal troubles, she had a net worth of $1 million. It dramatically decreased to $800 thousand following her financial struggles over the years. Currently, the star is on her way back to reclaiming her spot in the spotlight bit by bit as she returns to films and shows.
Khloe Kardashian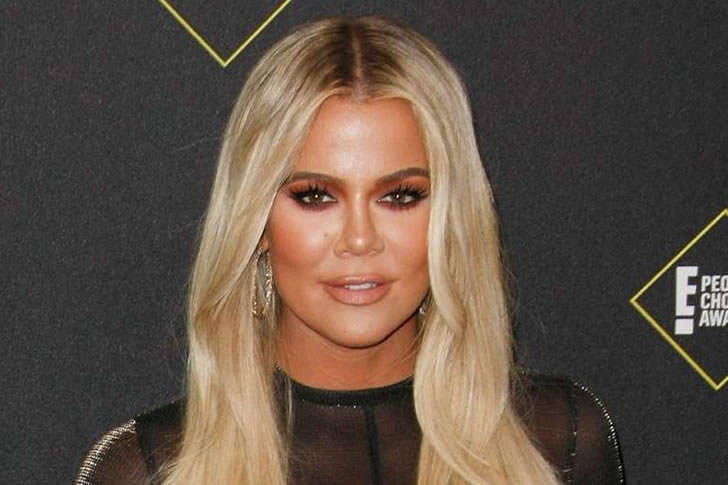 Khloe Kardashian was once an assistant to a reality star, so it's ironic that she made a complete 360 by becoming a reality star herself. Khloe rose to fame in 2007 when Keeping Up with the Kardashians was launched on national TV. After several spin-offs, Khloe managed to build her name in the industry and make investments in several businesses resulting in a net worth of $50 million.
Khloe is the third among the four Kardashian siblings.
Her mother is Kris Jenner, and her father is the late lawyer Robert Kardashian. When her mother married Caitlyn Jenner, she then gained half-siblings Kendall and Kylie Jenner. Khloe, like the rest of her sisters, was involved in high-profile relationships and rifts. She has a child named True Thompson. True's father is the basketball player Tristan Thompson. Though she broke things off with Thompson in 2019, they reconciled and got back together in 2020 when they spent time together in quarantine.
Johnny Depp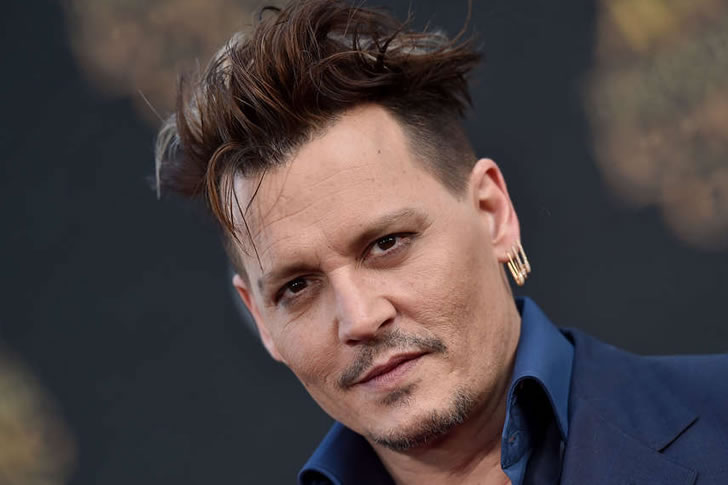 Johnny Depp is one distinct actor who managed to break out from his former identity as Hollywood's bad boy. He gained his former identity due to the long list of women he dated. All of this changed when he turned into one of the best actors of today, thanks to his versatility and artistic approach in playing a character. A few of his notable films as of today are Sleepy Hollow, Pirates of the Caribbean, Sweeney Todd, 2005 Charlie and the Chocolate Factory, and Alice in Wonderland.
He also gained numerous recognitions from different award-giving bodies. As such is his award as Best Actor in Golden Globes Award for his role in Sweeney Todd. As his popularity increased, so as his net worth. Depp now has a net worth of $150 million. It is still pretty huge though he is still in a legal battle with his former wife, Amber Heard. Though he is at a rough time right now, we can expect the Depp will remain on top of his game, increasing his lifetime investment as an actor.
Jamie Foxx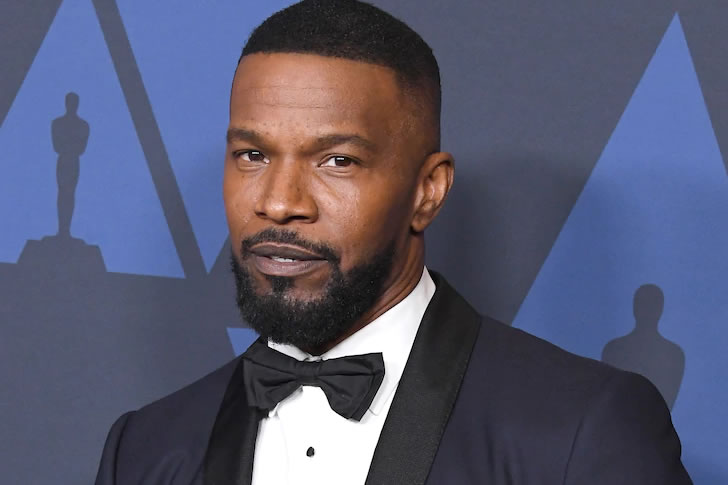 Jamie Foxx, born Eric Marlon Bishop, is an American actor, singer-songwriter, television presenter, comedian, and record producer is known for his portrayal in the film Ray. For his performance in Ray, Foxx received an Academy Award, a Critics' Choice Movie Award, a BAFTA, a Screen Actors Guild Award, and a Golden Globe Award for Best Actor. He was also nominated for an Academy Award for Best Supporting Actor role in the crime film Collateral.
Foxx is one of Hollywood's most sought-after and highly paid actors with a net worth of $150 million. With that amount of money, he joined several business ventures and made investments. For him, there's never been a better time to be an entrepreneur. Foxx is an example that being in the spotlight does not mean that you should be contented and focus only on one goal. You can extend your connections by doing business outside the entertainment industry for the future preference.
Charlie Sheen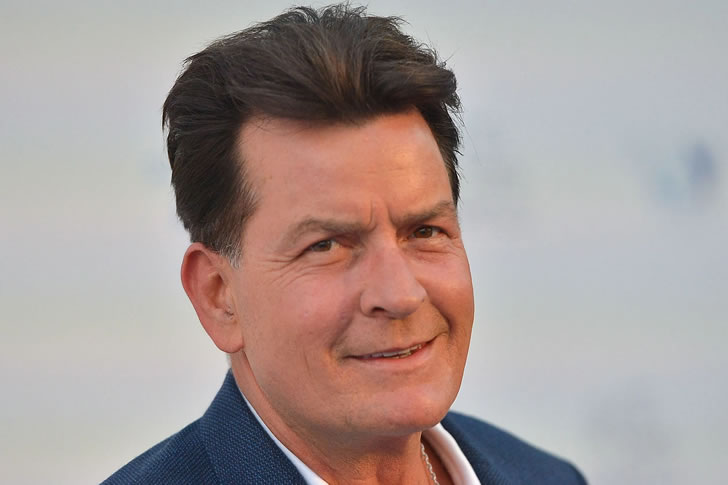 A net worth of $10 million for someone like Carlos Irwin Estévez, popularly known as Charlie Sheen, is an opportunity to open business ventures with his financial advisor's help. The actor and producer is known for his big break in Red Dawn, after which he featured in many award-winning movies like Platoon and Wall Street. Some of Sheen's other movies include Young Guns, The Three Musketeers, Men at Work, and many more. He has also been featured in many television series like Pauly Shore is Dead, Two and a Half Men, and The Big Bang Theory.
He received awards and recognitions for his roles and reportedly became the highest-paid actor on television. Besides being successful in his field, he has also participated in several charity events like Lee National Denim Day, a breast cancer fundraiser that raised millions of dollars for research and education. He truly made good use of his time in the spotlight.
George Clooney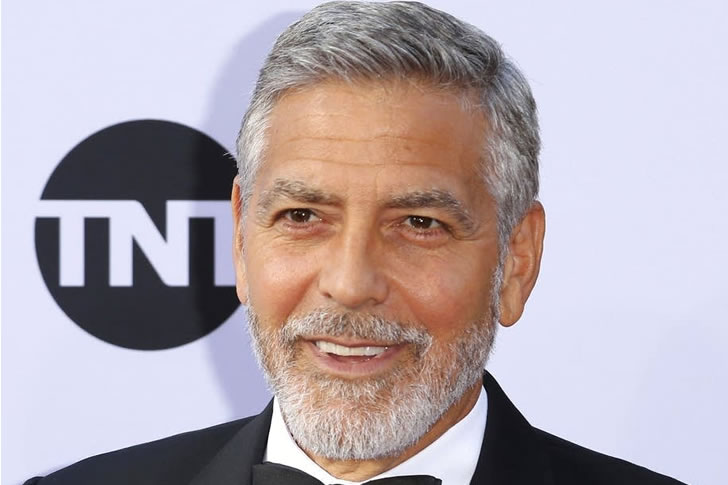 George Timothy Clooney is an American actor, film director, producer, screenwriter, philanthropist, and receiver of two Academy Awards, one for acting in Syriana and the other for co-producing Argo, three Golden Globe Awards, and an AFI Lifetime Achievement Award. As of last year, he has an estimated net worth of half a billion dollars. That's an incredible amount of money that made him purchase home security systems for safety purposes.
Clooney and his wife Amal own homes all over the world. He has a six-bedroom mansion in Studio City, California, a $7 million property in Berkshire, England, and a New York City penthouse. His most famous property is his 15-bedroom villa on Italy's Lake Como, which he acquired in 2002 for $30 million. It is safe to say that his children will never have to worry about money in the future.
Daniel Tosh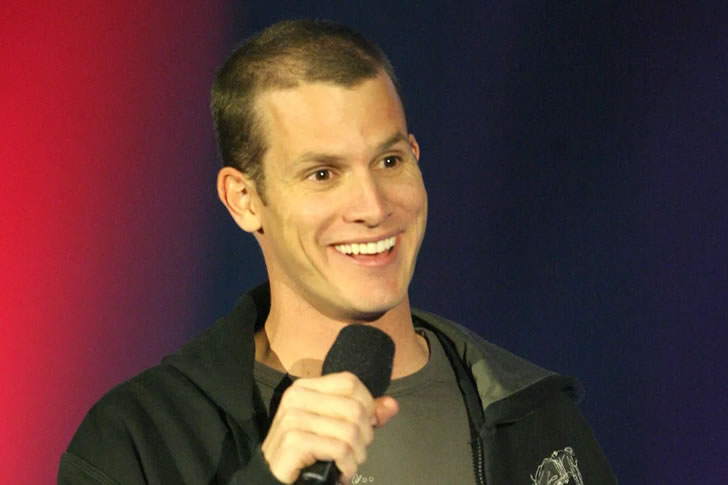 Daniel Dwight Tosh is a stand-up comedian, television host, actor, writer, and executive producer with an estimated net worth of $20 million. Tosh is the host of Comedy Central's popular internet video clip show, Tosh.0, which was a showcase of popular Internet video clips while adding his narrative comedic dialogue.
Tosh's comedic style could be described as a blend of insult comedy, observational comedy, black comedy, and sarcasm. He hosts an annual stand-up show called "Tosh Saves The World," which has featured comedians such as Bo Burnham, Kumail Nanjiani, Chelsea Peretti, and Hannibal Buress, with the proceeds going to various charities. In 2011, Forbes reported that Tosh's 60-date nationwide stand-up tour was sold out. Due to all the achievements and money-making shows he has had, he probably won't need money loans anytime soon. Tosh and his fans are looking forward to an animated reboot of his performance.
Ryan Seacrest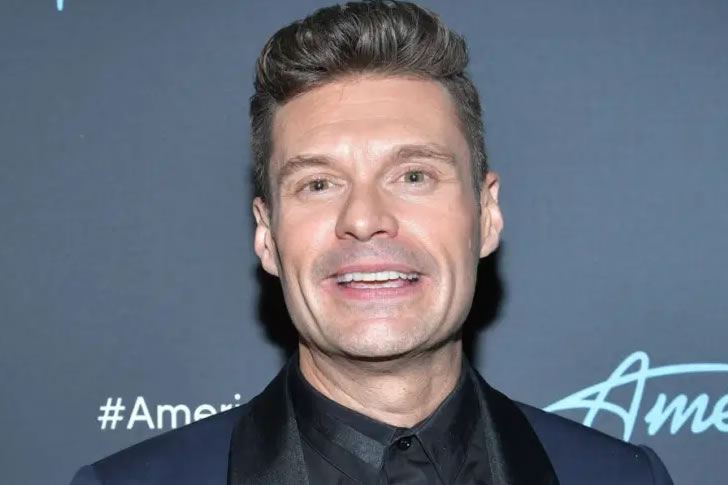 In 2002, Ryan John Seacrest, a radio personality and a producer, accepted the role as co-host of American Idol, the new Fox reality television series with comedian Brian Dunkleman. When the show gained its popularity, seen by millions of viewers weekly, Seacrest became recognizable worldwide. He now has an estimated $450 million net worth.
Throughout his career, Seacrest got Emmy Award nominations for American Idol for several years, nominations for Live with Kelly and Ryan in Outstanding Entertainment Talk Show Host and Outstanding Talk Show Entertainment, and won an Emmy Award for Jamie Oliver's Food Revolution. As recognizable as he is, he entered business ventures as an investment for his future, like when he was a principal investor in the Typo keyboard, which aimed at cloning the Blackberry physical keyboard for use with iPhone devices. Seacrest is also an investor and partner at Pathwater, a purified water bottle offered in a refillable aluminum bottle. He deserves all the luxury in life indeed!
Simon Cowell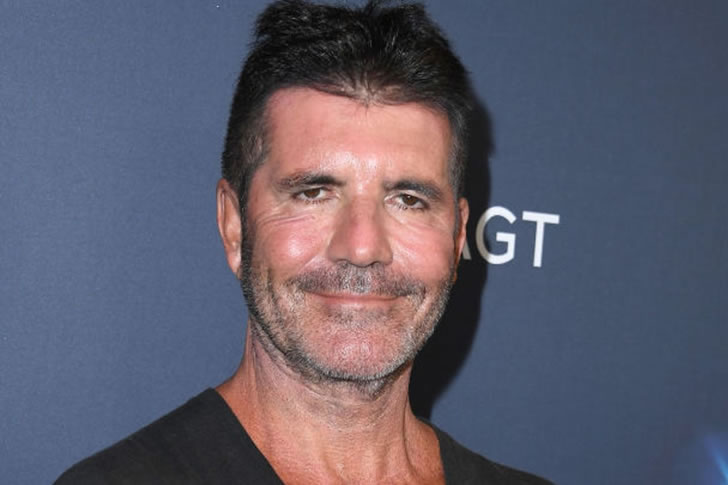 According to Forbes, Simon Phillip Cowell, the English television personality, entrepreneur, entertainment manager, and record executive, has a  net worth of $51 million. The magazine further added that the music mogul earns most of his money from TV, collecting millions for judging America's Got Talent, The X-Factor, and Britain's Got Talent.
Cowell has promoted and produced successful singles and albums for various recording acts whom he signed and took under his wing, like Little Mix, James Arthur, Leona Lewis, Fifth Harmony, and many more successful celebrity personalities in the spotlight. He truly made his financial advisor busy computing all the money that he got from these productions. He is not just making names for several personalities; he is also active and has been involved in charity work for years. Cowell was named one of the 100 most influential people in the world by Time magazine.
Arnold Schwarzenegger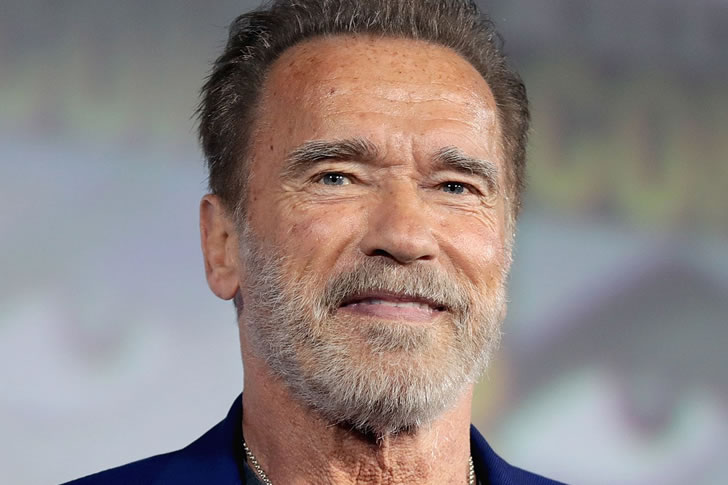 With a successful career like Arnold Alois Schwarzenegger, it is only expected that he would have a net worth that would surprise everyone. The actor, businessman, and retired professional bodybuilder's net worth is $400 million. It's not really a surprise, though. After all, Schwarzenegger has some of the highest-grossing movies and franchises in Hollywood to his name.
Schwarzenegger received worldwide fame as a Hollywood action film icon after his bodybuilding career. He was known as one of the greatest bodybuilders of all time, eventually becoming a famous ambassador and the most charismatic player of the sport. He also is successful not just in the entertainment industry but also in his business ventures. Schwarzenegger became a prolific goal setter that, at 30 years old, he was a millionaire. His financial independence came from his perseverance as a mature entrepreneur with a series of lucrative business ventures and investments. He sets an excellent example for today's generation.
Amy Winehouse (DECEASED)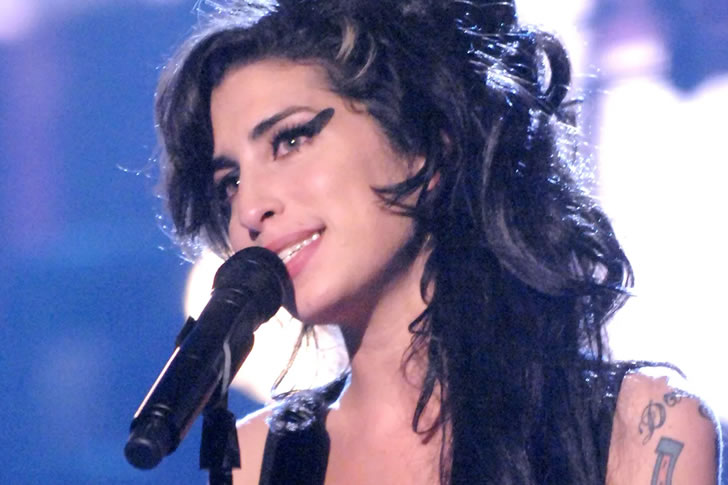 Amy Jade Winehouse was an English singer-songwriter known for her expressive and deep contralto vocals and her eclectic mix of musical genres, including rhythm, soul, blues, and jazz. Her debut album Frank was released in 2003. It was a critical success in the UK and was nominated for the Mercury Prize. Three years later, Winehouse released her follow-up album, Back to Black, which became an international success and one of the best-selling albums in UK history.
Some losses still sting, even decades later. Winehouse's shaping up to be one of those tragic celebrity losses; though it has been years since her passing, it still has an impact, like it just happened yesterday. Winehouse made a lot of money during her relatively short career. After the success of her two albums, she made a magnificent $4.6 million net worth that her parents inherited with a lawyer's help. Winehouse donated her music, money, and time to many charities throughout her life, especially those concerned with children. She was named "the most charitable act" by Pop World.
George Lucas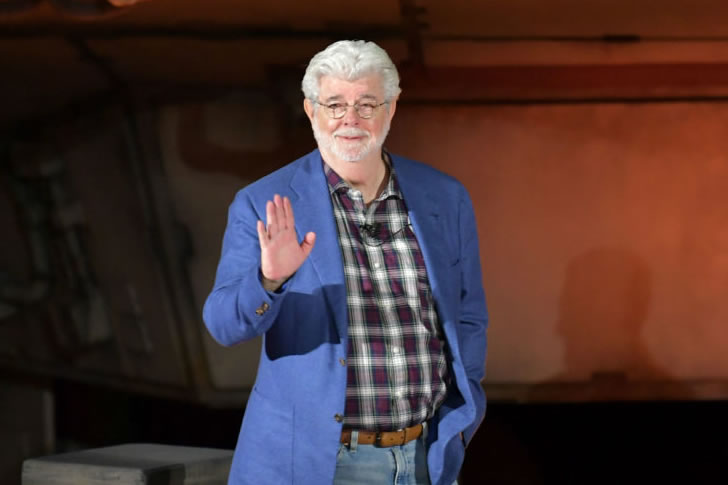 George Walton Lucas Jr. is an American producer, screenwriter, film director, and entrepreneur who founded Lucasfilm, LucasArts, Industrial Light & Magic, and created the Star Wars and Indiana Jones franchises. Before selling it to Walt Disney, he served as chairman of Lucasfilm until 2012. His films are one of the highest-grossing movies of all time; Lucas has also been cited as a significant figure in the 20th-century New Hollywood movement.
With a net worth of $8 billion, Lucas is one of the world's wealthiest celebrities. With that in mind, we hope Lucas has a state-of-the-art home security system for safety purposes since this personality is a billionaire! He promised to give half of his fortune to charity as part of an effort called The Giving Pledge, led by Bill Gates and Warren Buffett, that seeks to persuade America's wealthiest individuals to donate their financial wealth to charities. Lucas is not just a brilliant mind; he also has a generous heart.
PewDiePie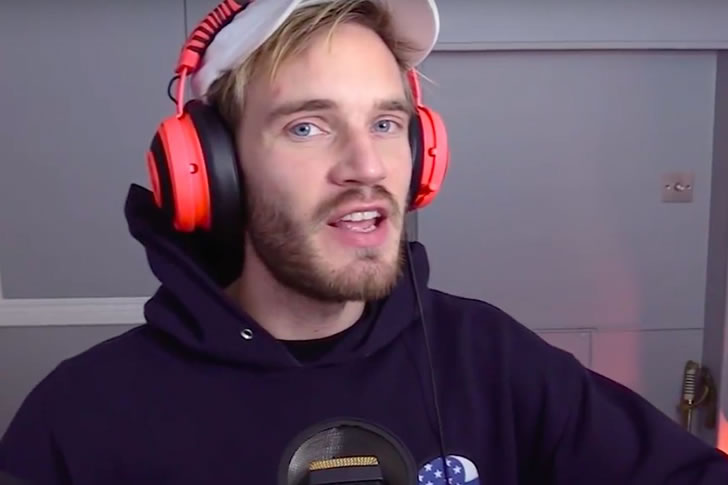 If you happen to be the type of person who enjoys watching YouTube videos, you will know PewDiePie, a.k.a. Felix Kjellberg. PewDiePie, who is Swedish, became famous for playing scary video games and his funny reactions. The videos gave him an enormous and very loyal fan base.
Kjellberg was born and raised in Gothenburg, Sweden. His channel experienced substantial growth in popularity and now has 108 million subscribers. His style of content diversified to include vlogs, comedy shorts, formatted shows, and music videos over time. Kjellberg's popularity on YouTube and extensive media coverage have made him one of the most noted online personalities and content creators. As of 2020, PewDiePie's net worth is estimated to be $30-$50 million. That is quite a large amount of money! Being the wise man he is, he made several investments that allowed him to stir support for fundraising drives.
Daisy Fuentes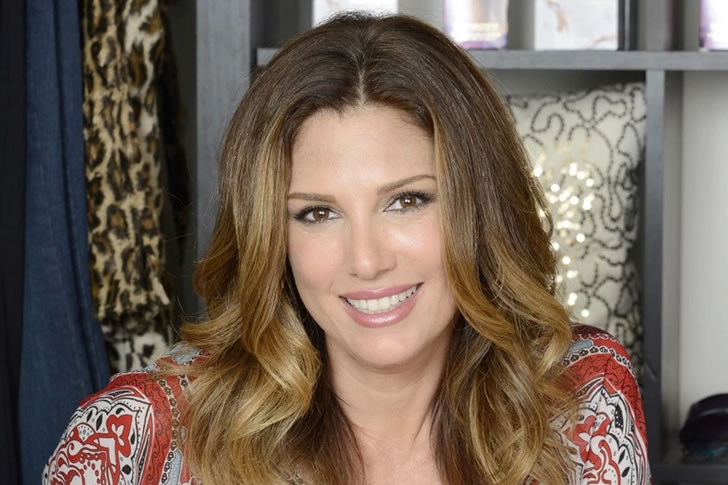 MTV's first Latina VJ, Daisy Fuentes, is also a television host, actress, model, and comedian. She was the first Latina spokesperson to sign a worldwide contract with Revlon. Fuentes hosted several TV shows and specials. She has been on the cover of many magazines and has starred in nationally televised ads for Pantene, American Express, Revlon, M&M's, and others. She created Mind, Body, and Spirit Superstar to generate awareness of top women's health causes and promote change.
Daisy Fuentes successfully launched the first clothing line investment bearing her name in 2004. Fuentes sold about $300 million worth of goods, including haircare, fragrances, sunglasses, clothing, and accessories every year. Besides being a model and an actress, Fuentes became actively involved in charity, helping raise money for St. Jude Children's Research Hospital and breast cancer research. She now has a net worth of $75 million. It is always wise to invest in business ventures knowing that you are not forever in the spotlight.
Bob Saget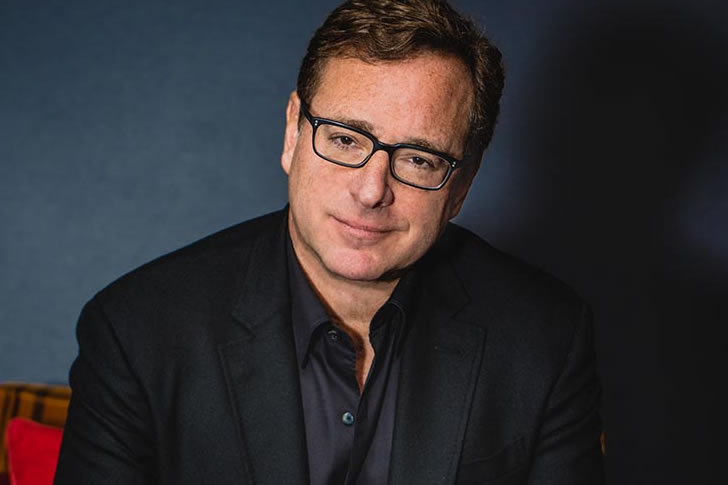 Robert Lane Saget, popularly known as Bob Saget, is an American stand-up comedian, actor, director, and television host. He first rose to fame as a stand-up comedian in the 1980s and was known for his inclusive humor. Saget became more family-friendly when he joined the hit show Full House and hosted America's Funniest Home Videos.
Touring aggressively throughout the country as he started his career in stand-up comedy, Saget first tasted success once he appeared on TV. Besides his various pursuits in television and film, Saget is also a published author. He released his first writing Dirty Daddy where he wrote about his life, career, comedy, and various experiences. Due to all of his success, he earned a net worth of $50 million. With his financial advisor's help, he is currently a board member of the Scleroderma Research Foundation. What an inspiration!
Andrew Shue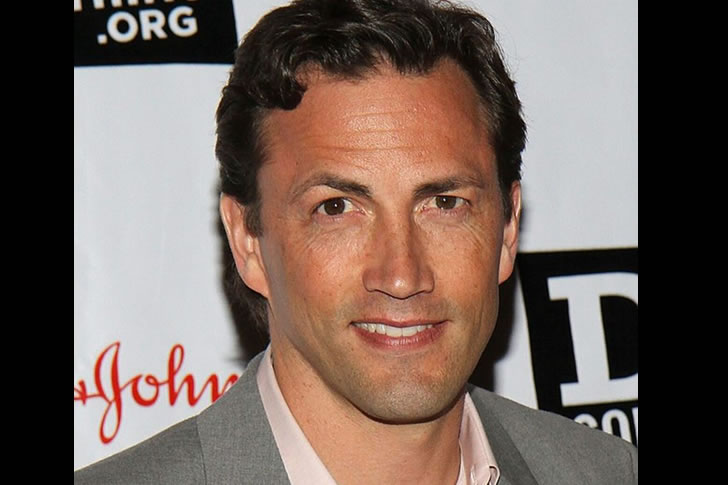 An actor known for his role as Billy Campbell on the television series Melrose Place is no other than Andrew Eppley Shue. He co-founded Do Something, a non-profit organization motivating young people to change both online and offline through campaigns that make an impact. Andrew also co-founded an internet media company, Cafe Media.
Besides his acting career, Shue also played professional soccer. Shue was an ambassador for the FIFA World Cup in 1994, but when he heard about Los Angeles as one of the league's flagship clubs, he tried to win a roster spot. We can say that soccer is undoubtedly his passion. From all the achievements that he had, Shue's estimated net worth is $100 million. Following this, he went into business as an investment for the future. He is an example that you can achieve your passion and be successful at work at the same time.
Rowan Atkinson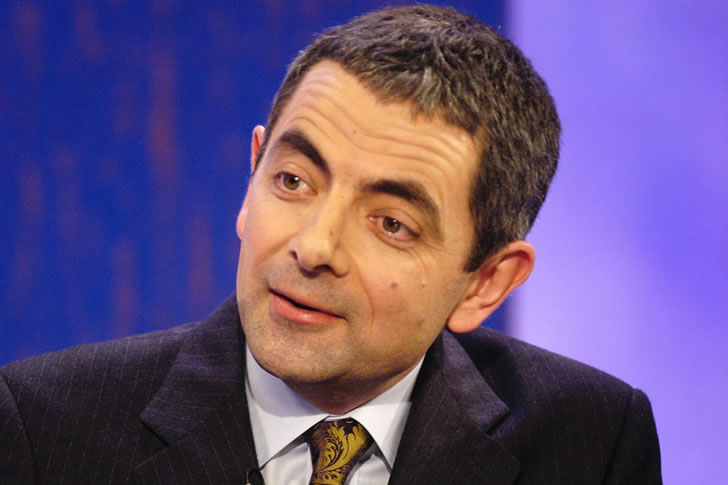 Acknowledged as one of the masters of physical comedy, Rowan Sebastian Atkinson is an English actor, comedian, and writer who is probably best known for his Mr. Bean character. Atkinson also appeared in a range of different roles that showcased his comedic skills and capacity. In fact, he is also an accomplished theater actor who performed live on-stage skits.
Rowan Atkinson has a net worth of $150 million. He is interested in cars and has joined many races over the years. His collection includes a Honda NSX, vintage Ford Falcon, 1939 BMW 328, Jaguar Mk7, Aston Martin DB2, and Rolls-Royce Phantom Coupe. These collections need home security systems for surveillance. Atkinson does not just collect these cars; he also drives them. Despite his busy schedule, he makes sure to have time for a leisurely drive. Atkinson is an example of how you can have all the wants in your life as long as you work hard for it.
Sammy Hagar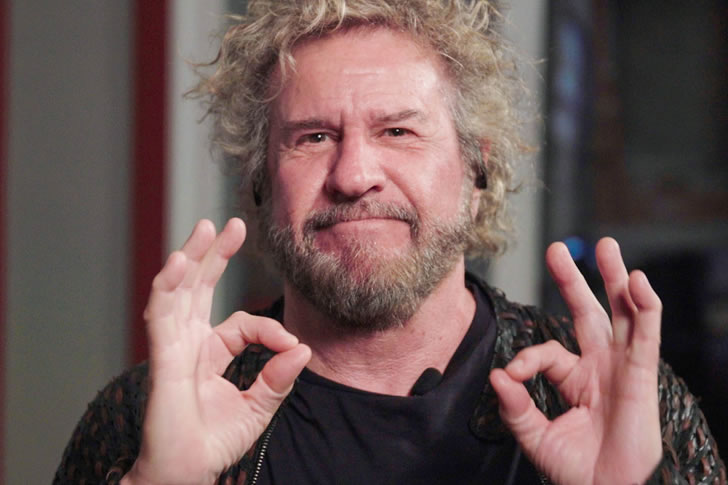 Samuel Roy Hagar, also known as The Red Rocker, is an American singer-songwriter, guitarist, and entrepreneur. Hagar reached the height of his career in the 1970s with the hard rock band Montrose, for which he was the vocalist. He then started a successful solo career, scoring a lasting hit in 1984 with I Can't Drive 55. His musical style primarily consists of heavy metal and hard rock.
As an entrepreneur, Hagar founded the Cabo Wabo Tequila brand and restaurant chain and Sammy's Beach Bar Rum and many more bars all over America. When interviewed about how he balances being a rock star and tequila magnate, he responded that he has people doing everything. His job is more on the taste and the concept side of the business, while he has workers who help him daily on the production side. His recognition in the music industry and his businesses gained him an estimated net worth of over $140 million. It's good to know that he spends his money wisely. He is an inspiration!
REESE WITHERSPOON – $200 MILLION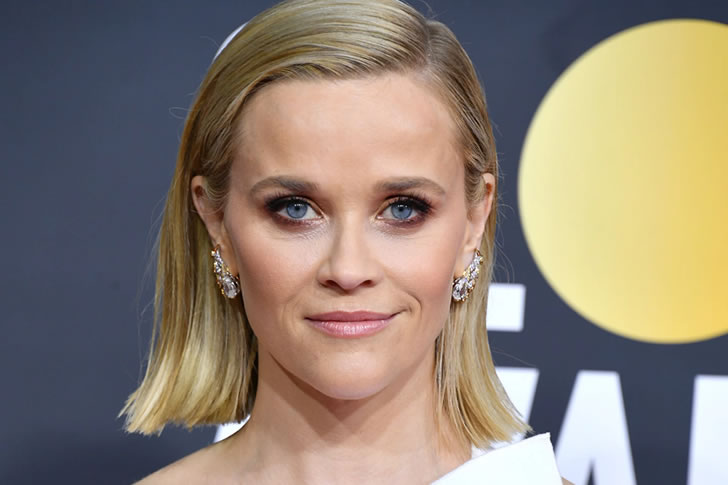 Reese Witherspoon is widely known as Elle Woods in the Legally Blonde films. However, the 44-year-old star has also successfully made a name for herself by doing other TV and movie projects in the business. The 1999 movie Cruel Intentions will never be complete without her, along with the 2002 film Sweet Home Alabama. Of course, she has also dominated the small screens with the hit HBO series Big Little Lies and the latest Apple TV+ web series, The Morning Show, with Jennifer Aniston and Steve Carell.
Aside from acting, Witherspoon is also a producer and entrepreneur. She made an investment in a production company called Hello Sunshine, which she co-founded in 2016. The 44-year-old star has produced a number of movies and TV shows through said company. With these things she does, it's only befitting that Witherspoon has reached the multimillionaire mark, having a $200 million fortune to her name.
JULIA LOUIS-DREYFUS – $250 MILLION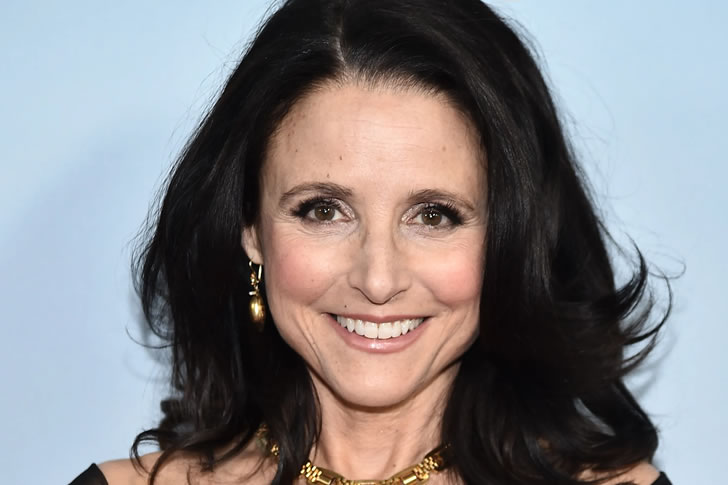 Julie Louis-Dreyfus may have started as a comedy performer in the early '80s, but she later found herself doing big-budget TV shows and movies. She received her breakthrough role when she played the role of Elaine Benes for nine seasons on Seinfeld, starting in 1989. From one successful show to another, she next did The New Adventures of Old Christine, and of course, the hit HBO series Veep.
With her excellent acting talent and incredible contributions to the industry, she has received a number of accolades from several prestigious award-giving bodies, including a star on the Hollywood Walk of Fame in 2010. She was also inducted into the Television Academy Hall of Fame in 2014. Who would have thought that the aspirant comedian in The Practical Theater Company in Chicago would end up like this? Probably not even Dreyfus herself, but her financial advisor is convinced of her incredible skill, especially with a $250 million net worth in tow.
VICTORIA PRINCIPAL – $350 MILLION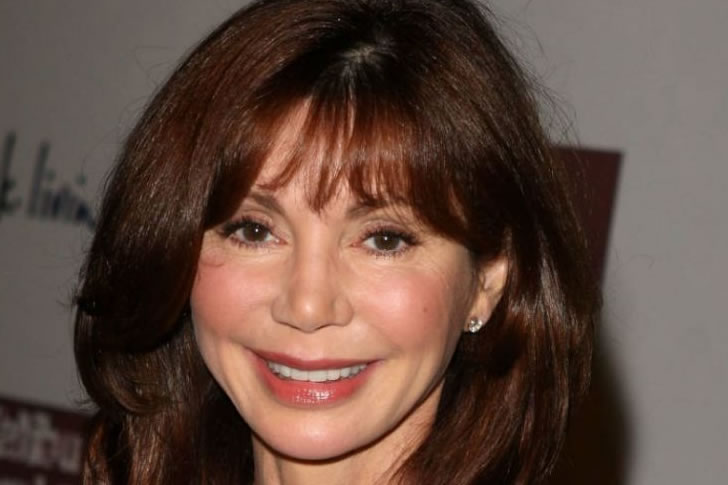 Victoria Principal has wowed the audience with her perfect portrayal of Pamela Barnes Ewing on the hit long-running soap opera series Dallas. After nine years of being part of the show, the American beauty star had saved up enough investment capital to begin her own production company, Victoria Principal Productions. It looks like instead of making her acting career grow, Principal put her focus on expanding her business, later creating her self-named brand of skincare products called Principal Secret.
At the time, Principal got interested in natural beauty therapies that she mostly put her focus on it. She even wrote four books about beauty, skincare, fitness, wellbeing, and health, and it was all a success. No wonder she still possesses a young-looking face at the age of 71. According to her profile, with thriving businesses in tow, Principal stopped acting, though she's still active as a producer. She is now known as an entrepreneur who has a $350 million net worth.
AMITABH BACHCHAN – $400 MILLION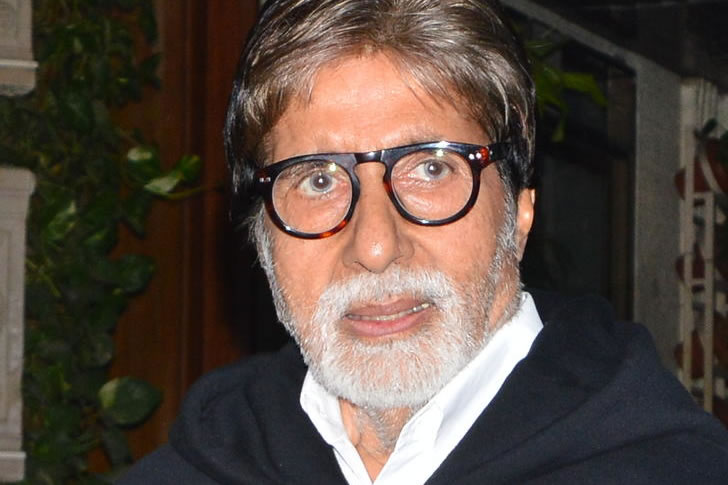 Indian film actor Amitabh Bachchan gets the credit for being one of the greatest and influential actors in Indian film history. French director Francois Truffaut called him a "one-man" in the industry, being the most dominant actor in the Indian movie scene from the '70s to '80s. He didn't only have a cult following from his country, but in other markets, too, like Africa, the Middle East, the U.K., Russia, the Caribbean, Oceania, and even parts of the U.S.
With this feat, the 78-year-old star doesn't only confine himself to being an actor. He explored other things, like producing, hosting, singing, and even being a politician. Bachchan has almost done it all. In total, he has appeared in 200 Indian films, won several accolades, and worked on hundreds of movies. Would you even be surprised that he has a $400 million net worth as of 2020? Not at all, I bet.
GISELE BÜNDCHEN – $400 MILLION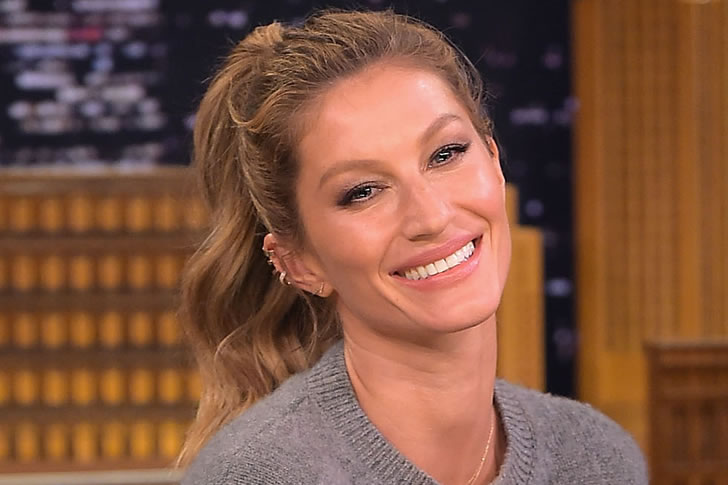 Gisele Bundchen doesn't need any introduction. Her huge net worth of $400 million doesn't even need explanation. However, for those who don't know, this Brazilian beauty is one of the highest-paid supermodels in the world, and you can evidently see it on her face and in the way she carries herself. With a $400 million fortune, Bundchen used to be the 16th richest woman in the entertainment industry. According to Forbes, she was the top-earning model in 2012 and the 89th Most Powerful Woman in the World in 2014.
Aren't you drowning in her credits yet? If that's not enough, the 40-year-old star, who doesn't look like 40 at all, used to have the biggest Victoria's Secret contract to date, working with them from 2000 until mid-2007. She is best known for her horse walk, appearing in more than 1,200 magazine covers. Oh, Bundchen is also the wife of the famous footballer Tom Brady.
JUDGE JUDY – $440 MILLION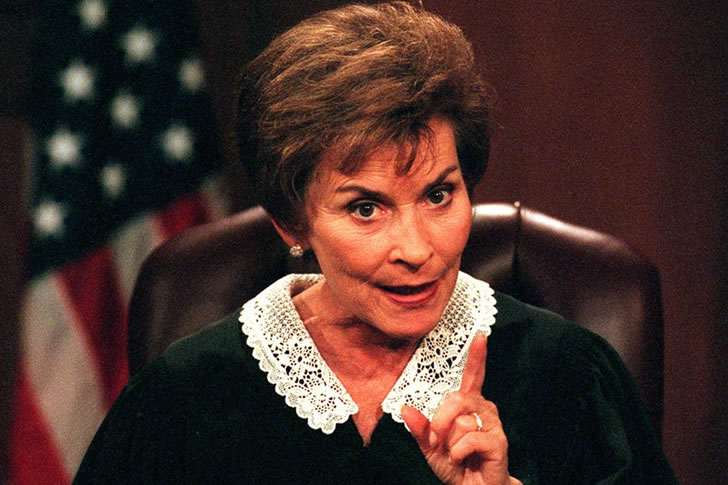 Judge Judy, or Judy Sheindlin in real life, is probably one of the wealthiest prosecution lawyers in the world with her $440 million net worth. Well, it's not surprising at all because aside from her job, she's also a TV personality, TV producer, and author, famous for the hit reality series Judge Judy. The show has been loved by too many because of the 78-year-old's personality. Other courtroom programs have copied her no-nonsense attitude and wise-cracking approach in presiding small-claims cases in the courtroom, but none have succeeded.
Well, nothing beats the original, as they say, and only Judge Judy can do that. Starting in 1996, the series has wowed millions of viewers around the world. Sadly, just like all good things that come to an end, Judge Judy is about to air its final episode this year. Luckily, she is set to star in a similar show entitled Judy Justice, so this won't be the end of Judge Judy.
GLORIA ESTEFAN – $500 MILLION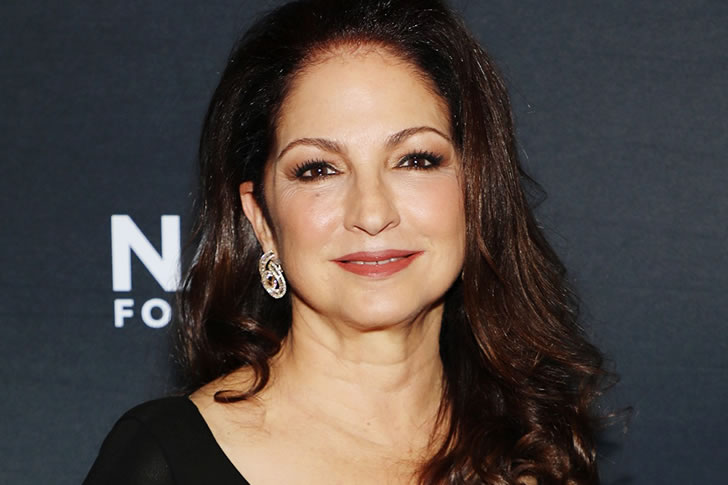 You can't say Gloria Estefan's name without remembering her hit songs Conga, which turned out to be her signature song, and Rhythm is Gonna Get You, among many others. Although she started her career as part of the Miami Latin Boys, later known as the Miami Sound Machine, Estefan managed to make a name for herself to a certain degree.
Thanks to Conga, she started to be known internationally, and it also paved the way for her group to win at the 1986 Tokyo Music Festival. After a couple of years, they launched their first number one song, Anything For You. However, after a mishap, the music icon went on a one-year hiatus before making her triumphant return with a new album and tour. From there, the rest is history. Estefan started to conquer the music scene, becoming one of the best-selling female singers of all time, which catapulted her to a $500 million net worth.
KATHY IRELAND – $500 MILLION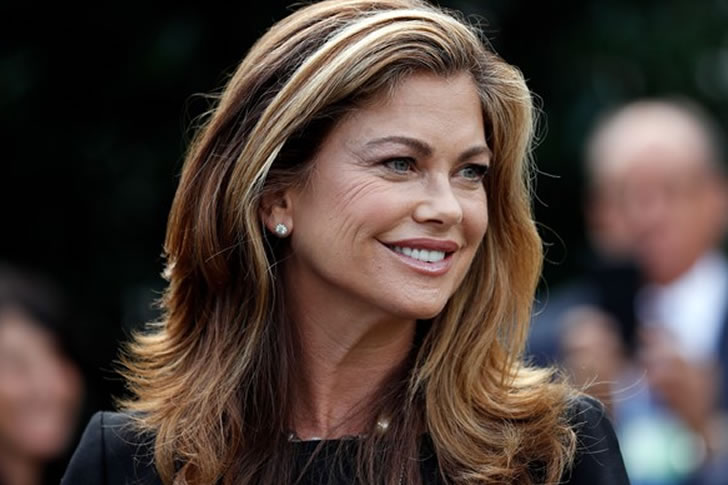 Another former supermodel on the list is Kathy Ireland. The now-57-year-old star used to conquer every magazine cover during the '80 and '90s, but she's best known for appearing in 13 Sports Illustrated Swimsuit Issues in a row—a feat that's hard to defeat. She may be in her 50s now, but age is hardly noticeable on her face.
With her hard work and excellent money management, Ireland has transformed from a sought-after model into a successful entrepreneur and author. After making waves on the catwalk, the American beauty dominated the business world when she founded a brand marketing company called Kathy Ireland Worldwide (kiWW), which made her one of the wealthiest female models in the world. As proof, she had amassed a $420 million fortune to her name in 2015 that now grew into $500 million in just five years. As her success continues, Ireland will surely be wealthier in the years to come.
JIMMY BUFFETT – $600 MILLION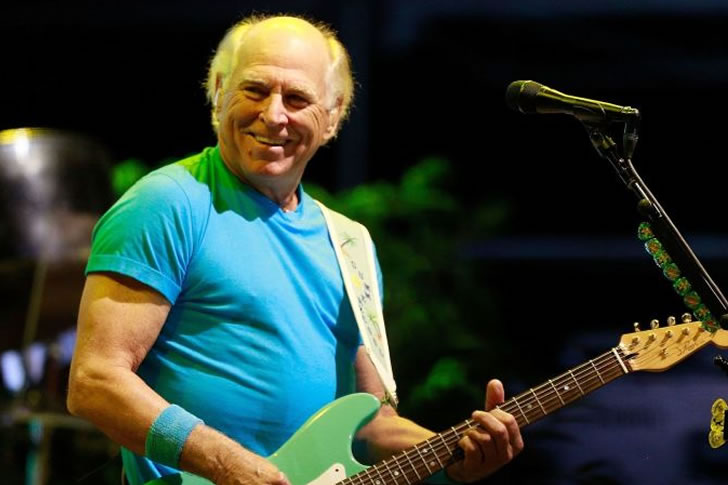 Jimmy Buffett is the one responsible for making music about the "island escapism" lifestyle. Whenever you'll hear his songs, like Margaritaville and Come Monday, you'll always have the urge to fill up your gas tank, drive away from the city, and spend a day on the beach. It's that relaxing. However, Buffett didn't do it alone. The now-74-year-old star used to be part of the Coral Reefer Band—their name alone has the island vibe Buffett is known for. Their fans are called Parrotheads, and one of their songs is part of the Recording Industry Association of America's Songs of the Century.
Besides being a musician, Buffett is also a bestselling author and working in two restaurants, one of which is called Margaritaville Café, inspired by his famous song. The other one, on the other hand, is named Cheeseburger in Paradise, which he also co-founded. These things made Buffett one of the world's wealthiest musicians, with a $600 million fortune to his name.
EARVIN 'MAGIC' JOHNSON – $600 MILLION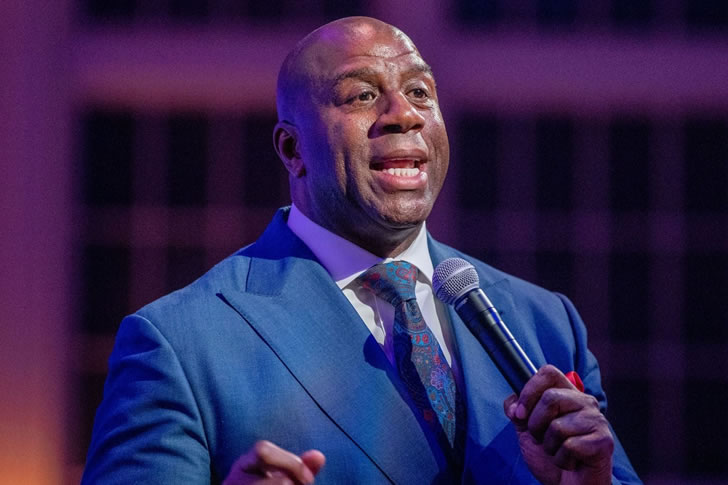 The world of the NBA will never complete without Earvin "Magic" Johnson. He is heavily regarded as the best point guard of all time and one of the greatest players in NBA history. He received many achievements and nominations before he officially retired in 2000.
His big name in the field as a sports icon comes with a huge paycheck. He earned more than $18 million in salary and several million more in endorsements during his playing career. After his retirement, he put his investment money into good use, building a business empire of his own called Magic Johnson Enterprises. Well, Johnson isn't called "Magic" for nothing. It might have something to do with his luck, talent, and hard work, which might have also paved the way for him to reach a net worth of $600-million.
TREY PARKER AND MATT STONE – $600 MILLION AND $700 MILLION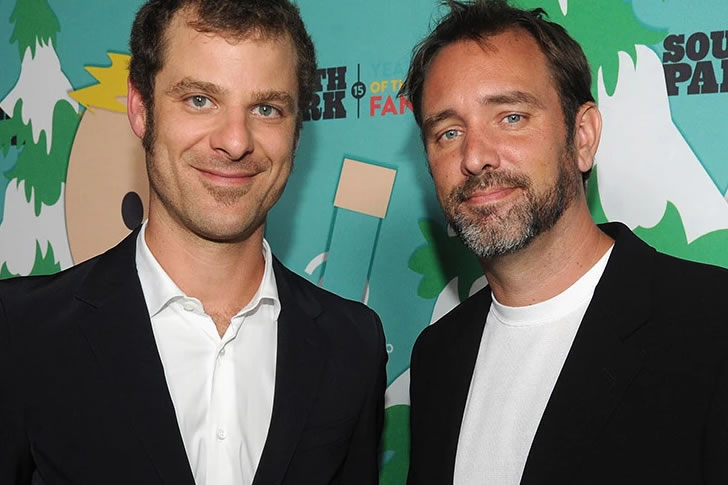 Trey Parker and Matt Stone are two comedy geniuses with an overwhelming net worth of $600 million and $700 million, respectively. Who would have thought that being the minds behind the hit animated sitcom, South Park, would make these two the millionaires that they are today?
They first met when they were still working on their college degrees at the University of Colorado. Since then, they have been collaborators. The two hold creative control over South Park, which has been running from 1997 until today. After almost 24 years on the air, it has turned into an iconic franchise that has given birth to several movie adaptations, merchandise, video games, music, and even shorts. It has become a great success that it's already part of the popular culture. Surely, Parker and Stone are very proud of this masterpiece.
DAVID COPPERFIELD – $1 BILLION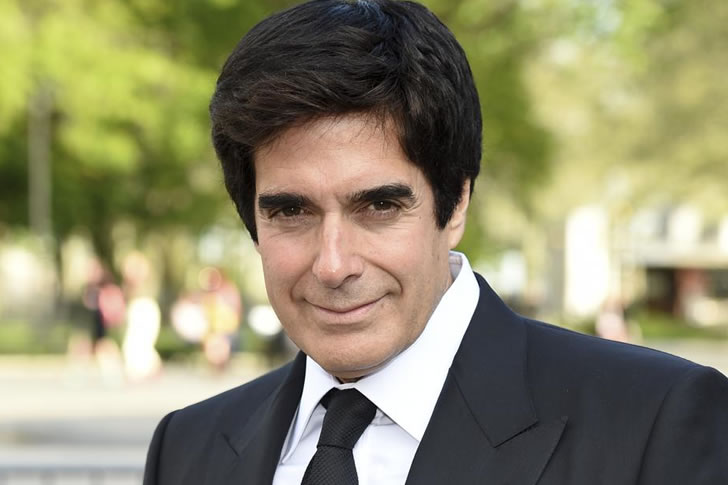 Did you know that David Copperfield has already reached the billionaire mark? Yes, the iconic magician is now $1 billion rich. Dubbed by Forbes as the most commercially successful magician in history, it's not surprising that the 64-year-old personality has reached this success. He has been in this business since 1972 and is still active to this day. With a career spanning almost four decades, he has earned a total of 11 Guinness World Records.
He has also managed to sell 33 million tickets, grossing more than $4 billion, which is more than any other solo entertainer history has made. That's not all: Forbes also listed him as the 20th highest-earning celebrity in the world in 2015. When Copperfield is not busy performing, he's managing his chain of resort islands in the Bahamas called Musha Cay and the Islands of the Copperfield Bay. His businesses must have the best security system since it's owned by a billionaire.
OPRAH WINFREY – $3.5 BILLION
Oprah Winfrey is probably the wealthiest celebrity on this list with a $3.5 billion fortune to her name—and no one will disagree. Her talk show, The Oprah Winfrey Show, alone had been on the air for 25 years, from 1986 to 2011. This might even pave the way for her to be heavily regarded as the Queen of All Media. With her achievements and wealth, it's not a surprise that the 66-year-old billionaire is the wealthiest African American of the 20th century. She is also the first black multi-billionaire and ranked as the most outstanding black philanthropist in American history.
With a fortune like this, Winfrey surely has a good credit score, allowing her to be part of different rich lists and ranked as one of the world's most influential people. Who would even believe that she was born in poverty? Thanks to her hard work and determination, Winfrey got herself out of her dark past and now helps others.
STEVEN SPIELBERG – $7BILLION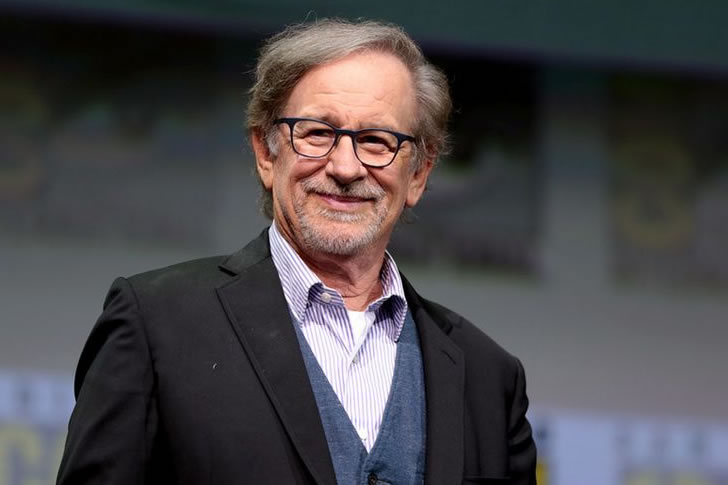 As one of the most commercially successful directors in history, it's no surprise that Steven Spielberg has already reached the billionaire mark. Yes, he is now worth $7 billion, thanks to his blockbusters' and iconic films' success. In case you don't know, he is the man behind box office hits Close Encounters of the Third Kind (1977), E.T. the Extra-Terrestrial (1982), and the Indiana Jones movie series, among many others. The 74-year-old director takes pride in helming some of the highest-grossing films of all time.
Seven of his much successful movies have been inducted by the Library of Congress into the National Film Registry, meaning they are all considered as "culturally, historically, or aesthetically significant." Spielberg has also made a huge investment in co-founding Amblin Entertainment and DreamWorks and producing several movies and TV series. With his great contributions to the industry, it's safe to say that Spielberg is a pillar of the New Hollywood era.
RALPH LAUREN – $7 BILLION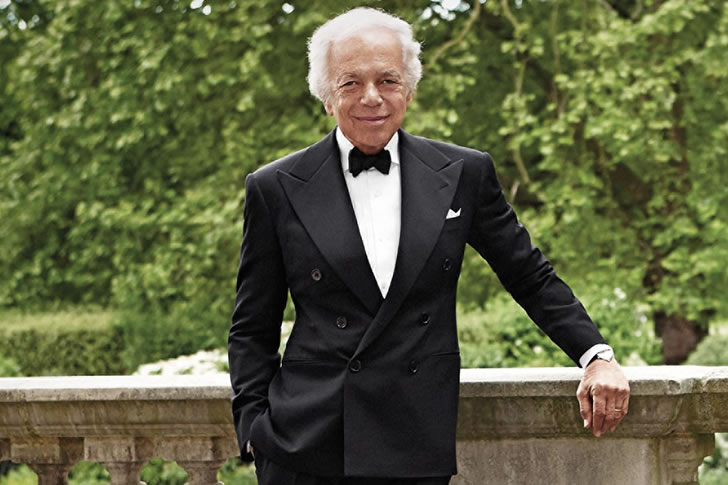 Another billionaire on the list is Ralph Lauren, and you probably know why. He is the chief creative officer of Ralph Lauren Corporation, a global multi-billion-dollar enterprise. The 81-year-old fashion designer used to be the CEO of the company, but he decided to step down, though he remains its executive chairman.
Lauren's success is one for the books. Although he didn't get a degree—dropping out of school—he served the U.S. Army from 1962 to 1964. He then worked as sale assistant and a tie salesman. With great talent, he managed to convince a tie manufacturer to create his own tie line. From here, the rest is history. From making a tie, Lauren expanded his business by launching a full menswear line called Polo, followed by tailored shirts for women, a full women's collection and so on. With his hard work, Lauren is now worth a whopping $7 billion.
You've Reached The End