In her early thirties, Katie Page went through a divorce she never imagined for herself that early
on and the whole ordeal had left her feeling alone in life and the world. At that point, her dream of building a family and also to get the career that she always dreamed of already seemed and felt far fetch for her. But later on, she found herself making a life-changing decision that marked and took credit for how her dreams could still happen for her, let alone, shape the lives of everyone involved around her.
BORN AND RAISED IN ALABAMA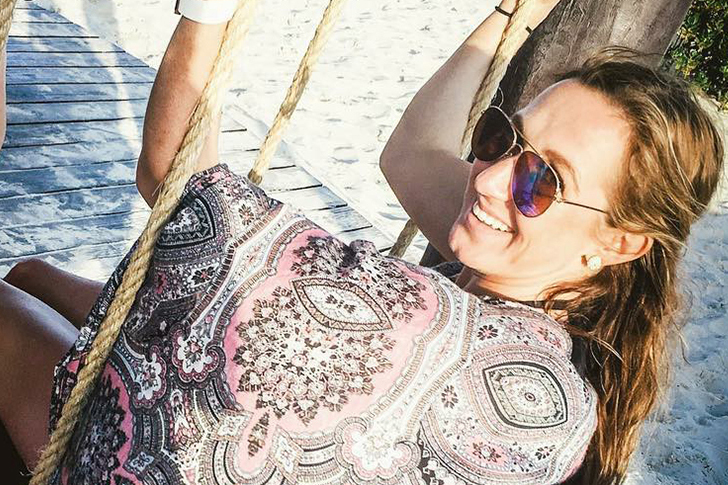 Born and raised in Alabama and in her early thirties, Katie Page was faced with a trying marriage that was already on the verge of ending. Such a milestone is one no one hopes to tread on. Such experience gave Katie the undeniable feeling of loss and hopelessness at the face of the future she dreamed of getting and all the dreams she thought she'd be living. To the degree that she thought the possibility of building a family in the near future seemed lost forever. But in her brokenness, Katie searched for something that would fill the void and she knew she needed to make a change.
MOVING TO DENVER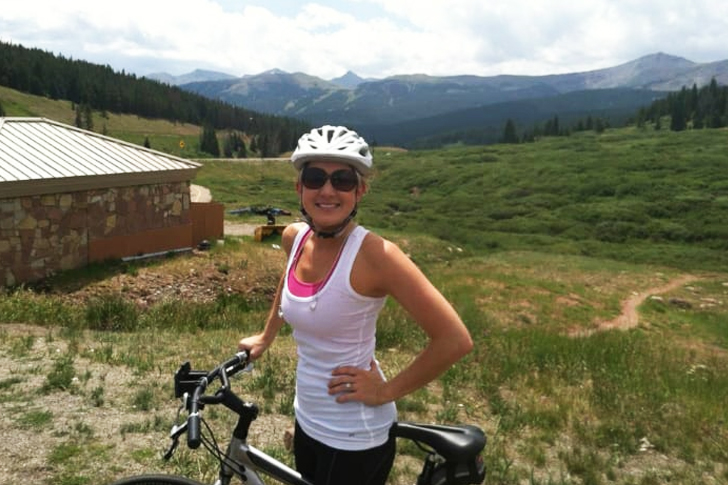 Filled with a great need to leave the past behind, Katie decided on the move to a new location despite everything she has built in Alabama. She packed everything, with a good amount of help from a dependable moving company, and despite of the good amount of memories Alabama, she moved to Denver, Colorado. It was in 2015 when she decided to make the move and she was fortunate enough to have found and landed on a job as an integrated service manager for GE Johnson. Her work with GE Johnson solved many of her relocating concerns to Denver in Colorado.
NEW START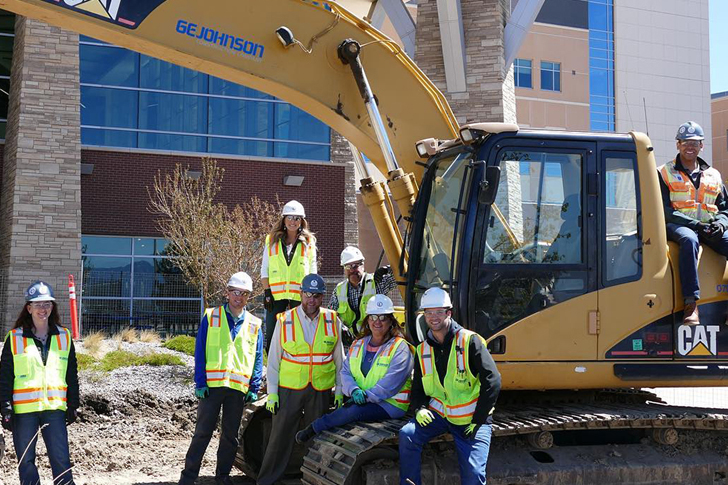 Starting anew in Denver, with a new home and a great new job with GE Johnson, it felt like she made the best decision ever. Although her purchased, spacious four-bedroom home needed to have some work done; she took on the project by herself. Without thinking about the bulk of the work to be done and how extensive the work could get not to mention costly, she proceeded not needing anything or thinking of any loan. According to her, it was important that she did it by herself so the house would mean more than just a physical building but more on something that could turn out to be something that would be of great sentimental value to her.
HOME RENOVATION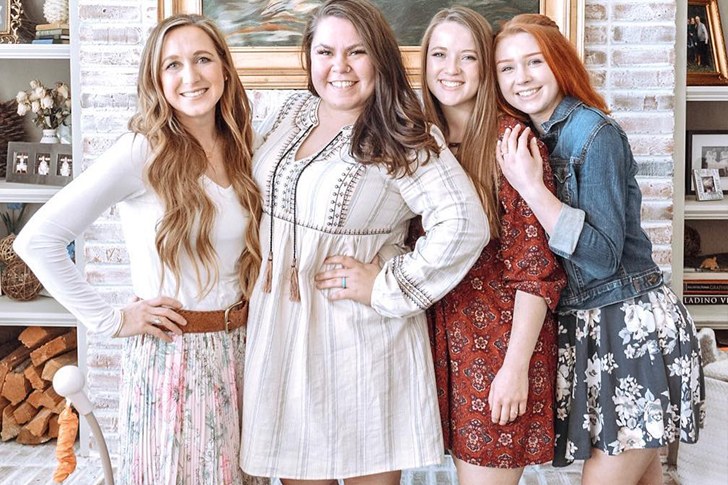 To keep herself busy and mind occupied, renovating her new home was the perfect solution for her, so at last, she started her own little project. A home renovation is not an easy feat. It would require a lot of money, energy in building and checking on it as well as a whole lot of responsibilities like its permits, legalities and insurances and they are just a few of the big reasons why some would avoid or get intimidated by it. However, despite her marriage ending recently and her longing to fill the void in her, Katie remained positive and expectant that she would soon stumble upon more new opportunities for her to move forward.
THE SEARCH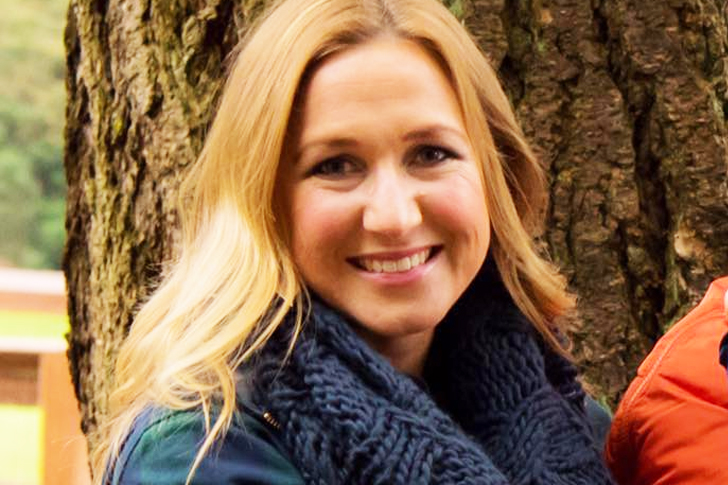 Despite her apprehensions, Katie was just very positive that something she really needed out there would find its way to her and give her a new meaning in life. With many important things that went wrong in her life, her marriage, and her heart-breaking fertility issues, she has sought different ways to realize her dreams of building a family. She even considered meeting with lawyers to explore her options on both adoptions and fostering as her way of finally meeting that personal need.
FOSTERING CHILDREN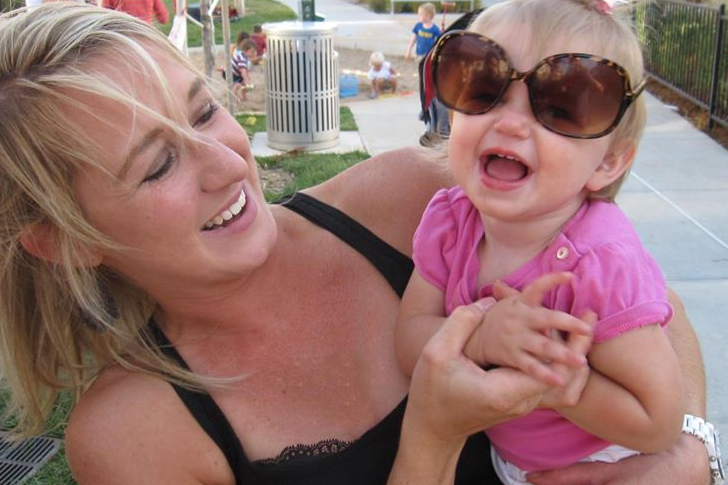 In one ordinary day, in the church she's attending in her community, there had been a discussion regarding an upcoming seminar for a fostering program. Katie's heart leaped with excitement as she quickly expressed her interest to join the seminar. Within her, she knew her home security and finances were ready as she was and she just couldn't help; but feel that this could be the opportunity she has been long waiting for.
MADE-UP DECISION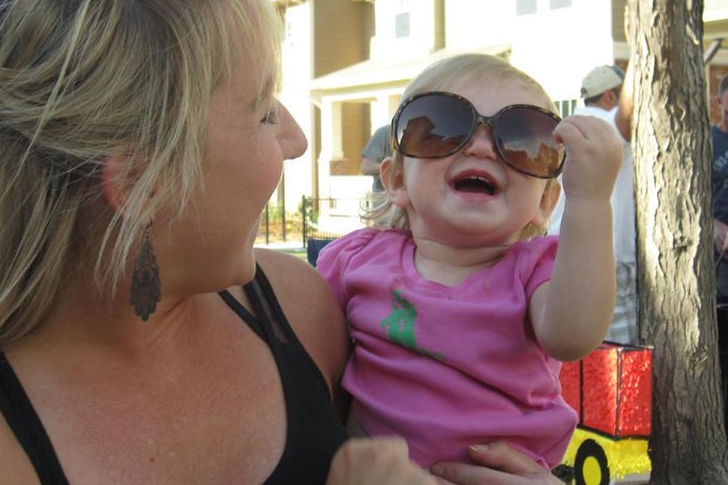 For Katie, the church meeting itself was more than enough to convince her that fostering children in need was just the right path for her. It was a nerve-wracking experience but to her, it was just right that her longing for a family was about to be realized from a no better way than to start it with children who needed someone willing and able like her. She knew from then on her life, ways and even her money management are about to change.
DEFINING YEAR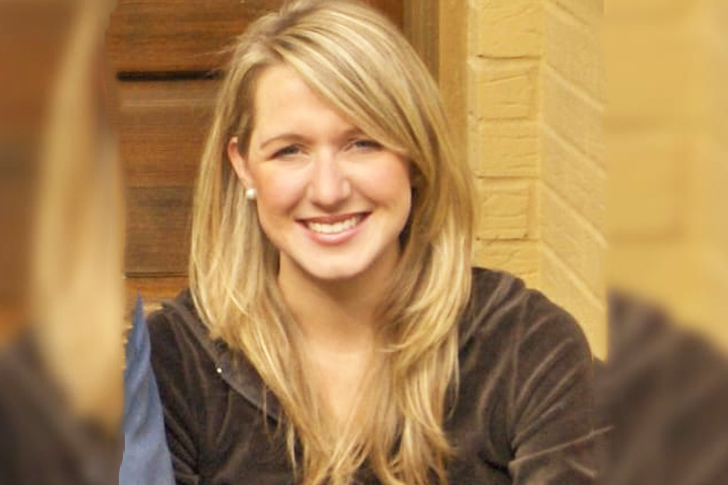 Katie would always look back to the Mother's day of the year 2015 when she filled out the application that would change her life forever. And she just couldn't wait to finally get to the legalities of it, maybe with her own attorney, to at last put finality to her decision. As her decision was one that would shape her and her foster child's future. From that point on there would be no turning back. There's just no amount of doubt that could get in the way of Katie's anticipation of the exciting journey she was about to undertake.
BEING A SINGLE FOSTER MOM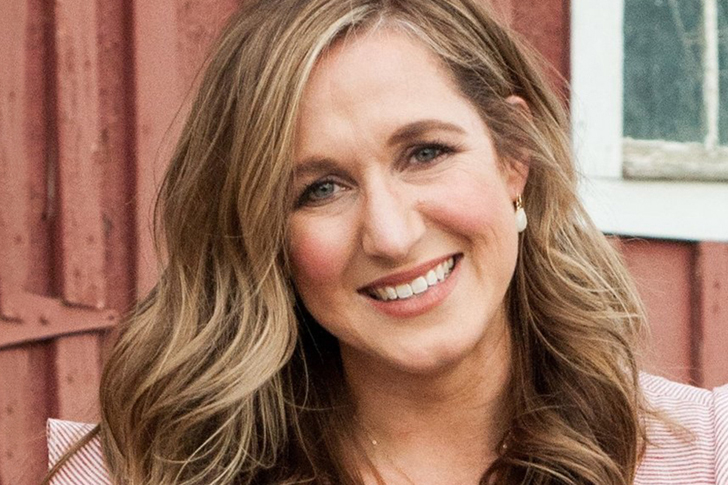 In the face of a very important decision, some of her apprehensions would be considering that raising her foster child alone as she would now be a single parent. No matter how thrilled she was to a high degree; still, there were other factors she had to consider before making a massive life-changing choice to foster children in need. Another apprehension was that she would be totally new in motherhood and it would mean her to be adjusting a whole lot while discovering life as a single mother. Nonetheless, she remained hopeful of the given grace through her decision.
FALLING INTO PLACE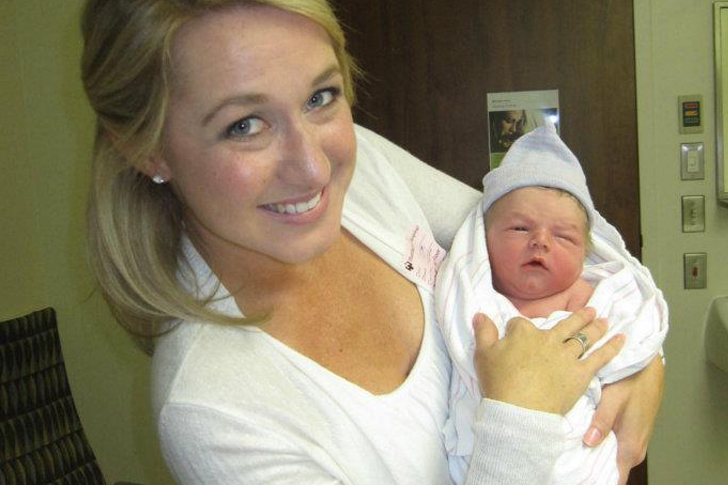 Shortly after she filed her application, Katie received feedback that the potential children who will be opened to fostering were no ordinary children as they were ones who experienced traumas early in their lives. But while others would think twice over this fact, all the more that Katie was eager to open her heart to them. After all, with great love as an investment, there's nothing that time cannot heal.
ONE OF HER OWN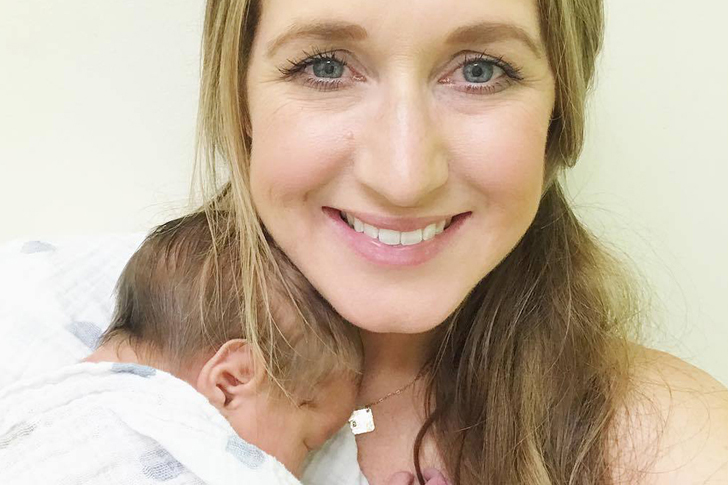 A year later, Katie had already been fostering four children. But deep within her was a longing to have her very own. Yes, fostering children makes her a happy foster mom but there's a different kind of thrill at the thought of adopting a child. With the desire to have something more permanent, she consulted again legal professionals and/or resident lawyers.
PERFECT TIMING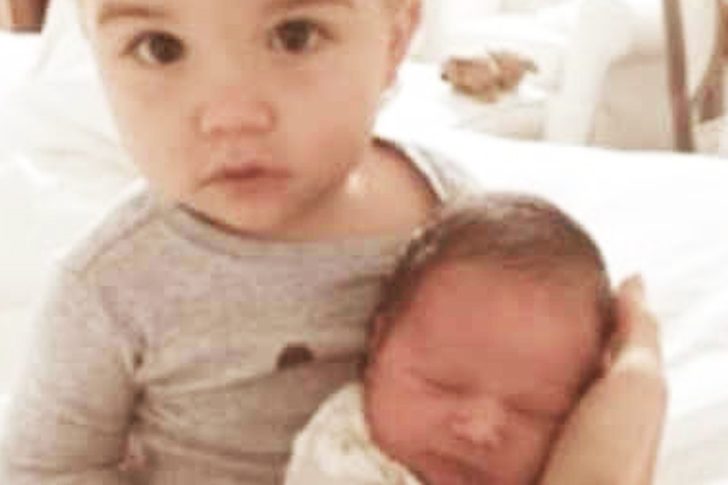 Katie received a phone call two weeks after she spoke with her caseworker and the good news elated her. The call turned out that there was a baby abandoned at a hospital area and could be hers if she's willing to go through the process. So the papers were processed by the institution's in-house lawyers.
LIKE HER OWN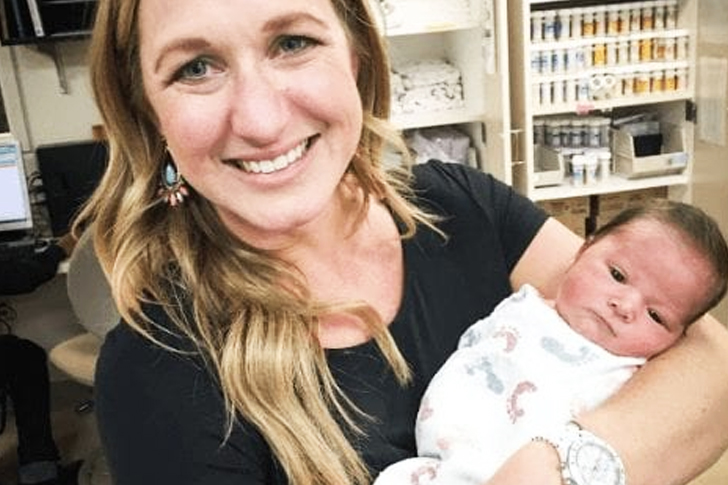 With only one day to decide, she made-up her mind and decided to take the baby boy who was just four days old. So Katie, after deciding, almost immediately went and walked out of the hospital with a baby boy of her own. She just couldn't wait to buy all his needs even if it'd max out her credit cards.
TOUGH START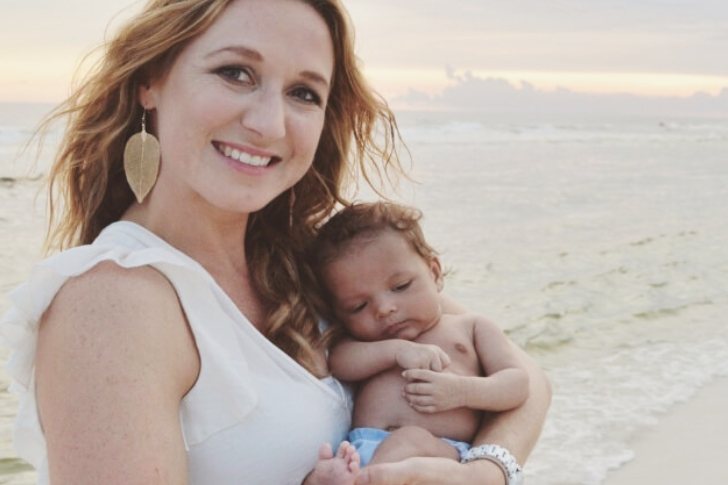 Katie who already fostered a 14-month old baby still lacked in experience taking care of a newly born. Her newly born baby boy needed a lot of care and attention and so it required a lot from her, to a degree that she had to sacrifice some time of her own, let alone hours of precious sleep. She also knew that her baby boy needed more care than any normal baby would as he had been exposed to illegal substances while still in his biological mother's womb. According to the hospital report, he was not experiencing withdrawal symptoms while still the womb and as a result of his biological mother's harmful behaviour, he would likely face long-term challenges. Katie on the other hand, couldn't believe a mother would put her baby's life at harm like that.
BABY NAME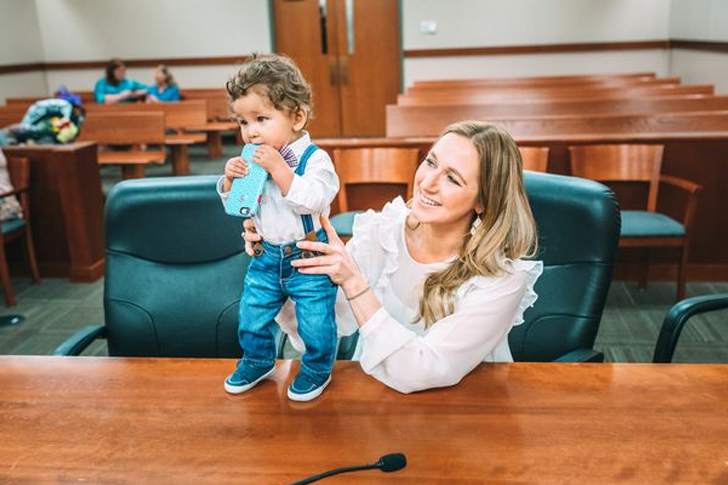 As heart-breaking as what the baby had to go through, Katie was just so prepared to do whatever she needed to take care of the baby. Like any responsible parent would do, she may have gone over her personal checklist of what needs to be done and probably even have contemplated on updating some of her legal documents to make things official like insurance beneficiaries or the likes. But first, the baby have got to have a name!
GRAYSON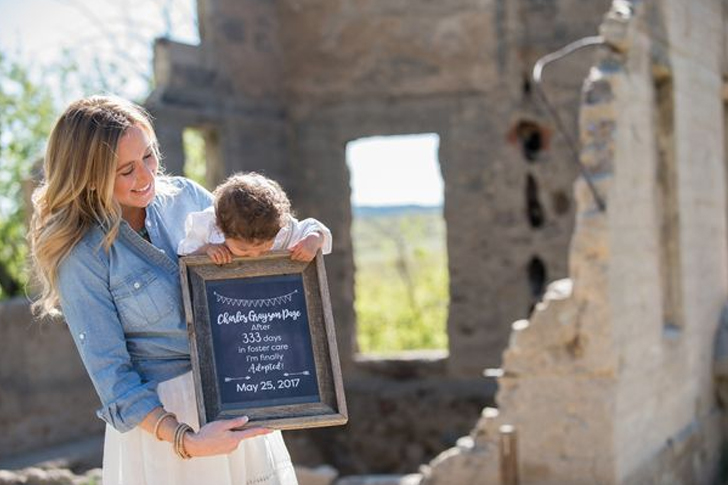 So from the hospital to the time she finally brought him home, Katie just didn't have enough time to consider names for her baby boy. She hardly even had the time to even look up for baby names. However, after thinking hard what to name her baby, she remembered how she had always loved the boy name, Grayson to the degree that it was the only name she recalled being her favourite name for a boy. And so, Grayson became her adopted son's name.
UNCONDITIONAL LOVE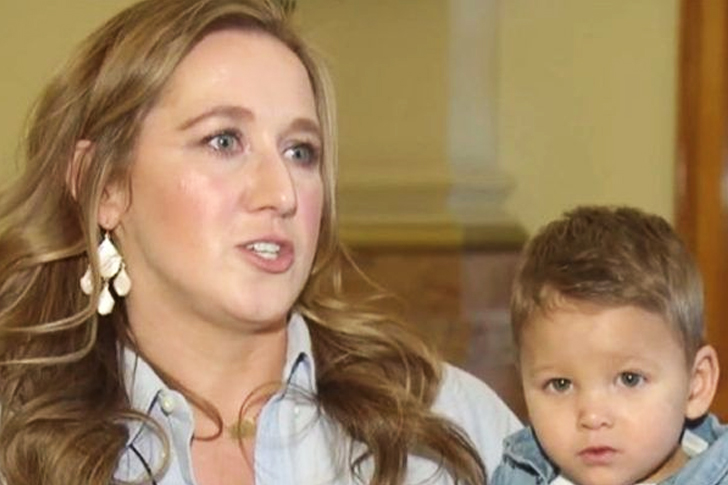 It was already love before first sight for Katie. All the more that she loved Grayson when she first saw him and more and more it grew each day with him. The first bond they had was natural and instant. Try as she might to fathom who or why she loved him that much, she just couldn't. All she knew that what she had for Baby Grayson was real and unconditional love to a degree that her maternal instinct just continuosly flowed with ease.
FULFILMENT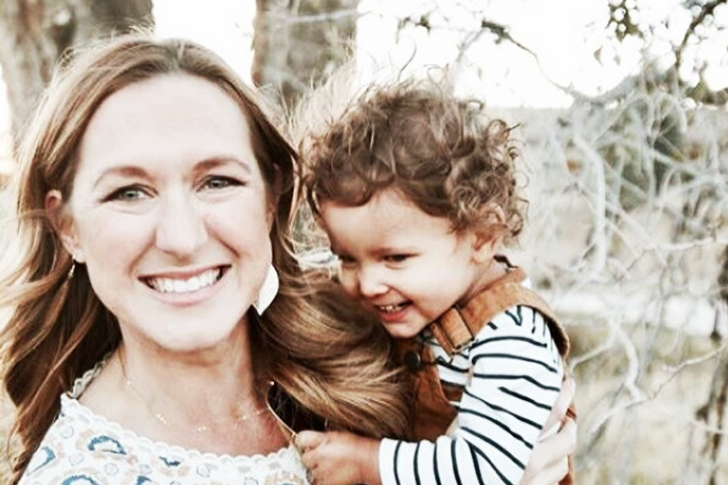 It wasn't long after the eventful day of Baby Grayson's arrival that she finally recognized her deep longing for motherhood. As fairly new and recent she was in the role, it seemed to her the fulfilment of becoming a mother void her incompleteness. Adopting Baby Grayson to be her own gave her that sense of fulfilment, stability and security that he will always be her own. This kind of love and longing just set another kind of electricity of hope and quiet trust within her.
BABY GRAYSON'S PARENTS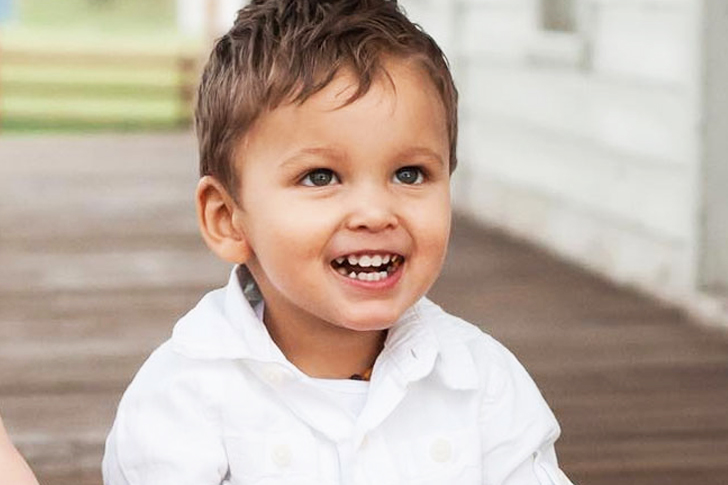 Caseworkers on Katie and Grayson's case seemed at a loss on where to look for Grayson's biological parents. While there was no question on the fact that Grayson had found a place in Katie's heart, as a matter of due diligence though, the institution had to by all means search for his real parents. It seemed that this search would take some time and whole lot of effort of tracking even the most little details such as credit reports or hospital bills.
NOT FOUND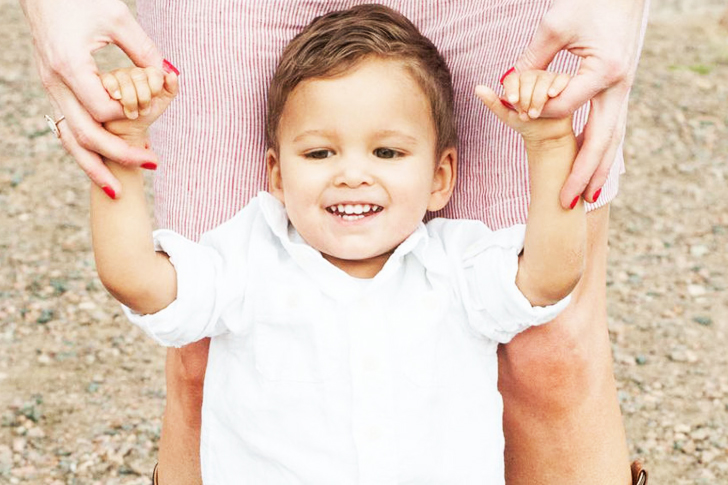 After thorough degree of tracking and searching for Grayson's biological parents, it just seemed in the long run as if they didn't want to be found in the first place. Caseworkers assigned on the case had diligently searched but to no avail. With all the newspaper print ads and Facebook posts, not one had stepped out or gave any lead information regarding the abandoned baby boy.
IT'S OFFICIAL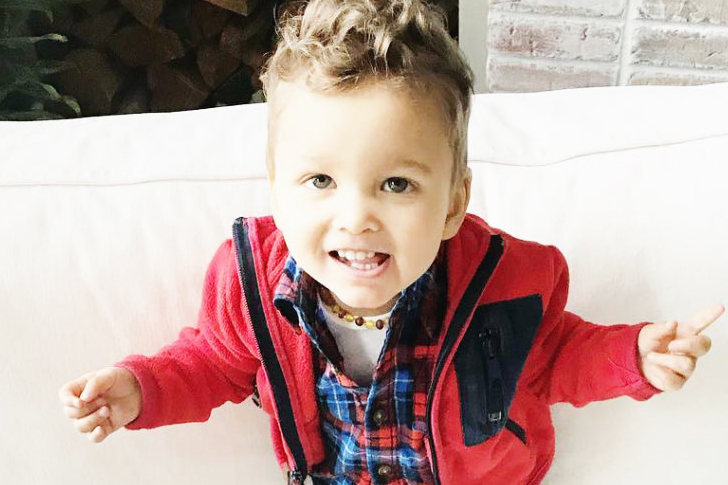 Finally, in May 2017, Grayson became legally and officially the son of Katie. He became a permanent part of her life, a child of her own at just 11 months old. Nothing made Katie any happier than that she was finally starting to build their family officially. With the help of the institution and their equally good and competent lawyers, the process went well and smoothly.
THE BATTLE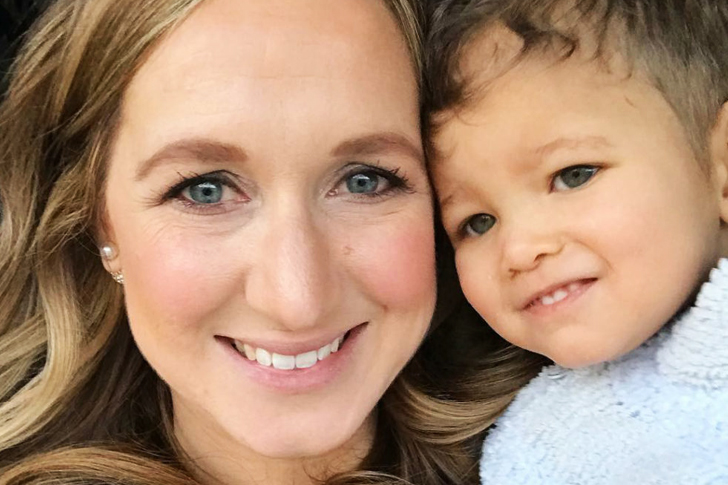 The next feat of the battle for Katie and Grayson was one regarding his physical condition. Although the hospital doctors confirmed to her about the long-term effects of substance abuse by Grayson's biological mom on him, Grayson was also faced with physical challenges of delayed developments and milestones. So eventually, the effects of substance took a toll on him but Katie, now his legal mom was prepared to do her best for him. Such situations as this called for health coverage insurance prepared beforehand.
THE WAIT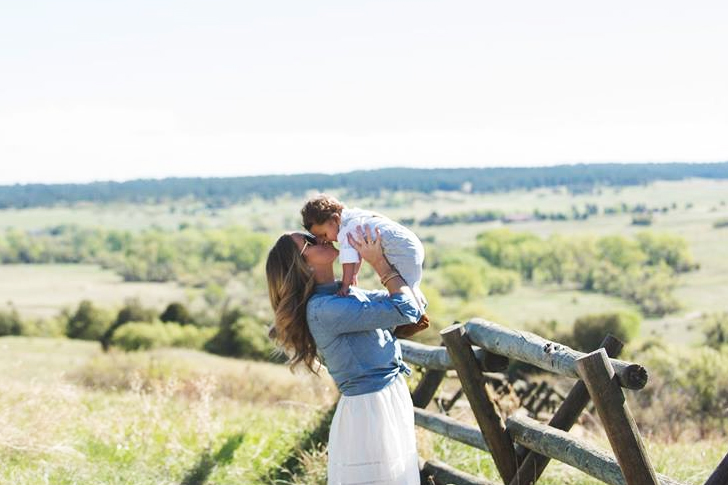 At the time when Grayson was already eighteen months old, another placement for fostering was being offered to Katie. However, the time wasn't just yet right with Grayson still being young and needing a lot of care. But Katie was considering taking in a more long-term arrangement. It's no denying how she took on motherhood to a higher degree and to a whole new definition.
DESERVING OF BEST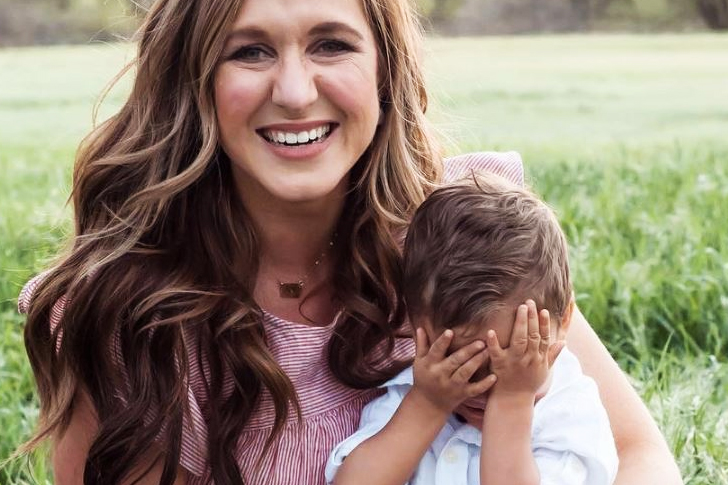 As Grayson celebrated his first birthday, Katie was hoping to expand their family. But with the age and condition of Grayson, to embark on another process might cause her lesser time and attention on Grayson as she was very focused on him. So far, she seemed to have it all going. In the long run, she developed good time, affairs and money management.
MORE CHANGE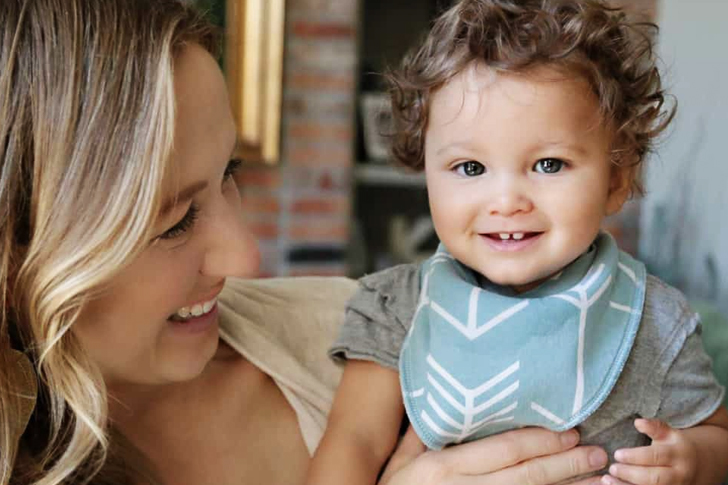 After a month Grayson became officially her son, Katie received another call. This time it was for adoption of another child who was a bit older than Grayson. She carefully gave it a thought considering the welfare of Grayson. But with her big home having plenty of space and an excellent home security system, and with this kind of irrisistable opportunity, she decided to give it a go. This changed hers and Grayson's life forever.
BABY HANNAH IS HOME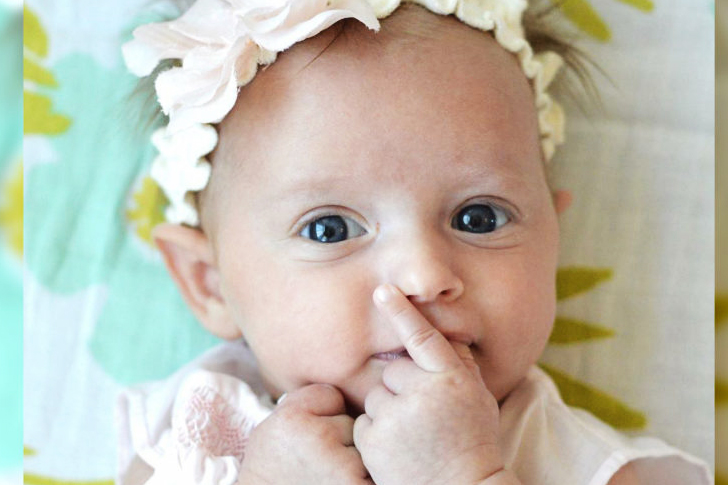 Another baby was abandoned in a nearby hospital and Katie was the institution's favourite go-to. The lovely baby girl, Hannah was desperately in need of a loving home and Katie welcomed her with all heart-out. Despite Katie's apprehension of taking in another one, the best thing she knew to do was to do everything she could to help the little girl. Fortunately, her home has even flooring and plenty of space for Grayson, Hannah and her other time-to-time foster kids to crawl and play.
AN ODD COINCIDENCE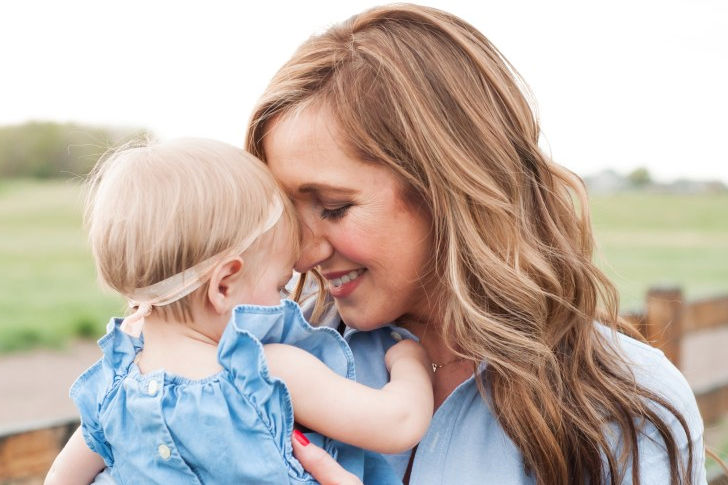 Coincidentally, Hannah also turned out to have the same background as Grayson of exposure to illegal substances while still in her biological mother's womb. What's more, she was also abandoned at the very same local hospital nearby. Just like that, Katie's instinct would push her through caring and doing what's best for the baby. Despite how she felt, she should remain focused on both of them. With the latest development, she knew a trip to the lawyers to start the process would soon take place.
MAKING THE DECISION
Through the opportunities and the circumstances, Katie felt guided by God. In all the opportunities presented she has given her resounding yes, even though there may have been some delays to some, regardless, still a yes. While in the discussion of proceeding to take Hannah in or not, Katie felt the same feeling as she felt when she took Grayson home for the first time. Again, there's that maternal instinct, that bond that connected her to Hannah. And yes, she has that experience of motherhood in that degree.
ADDITION TO THE FAMILY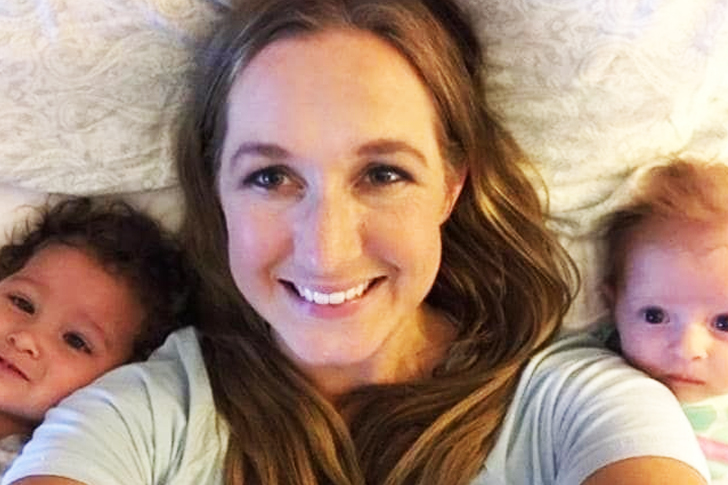 Taking in Hannah has given Katie another degree of nervousness and expectation. She felt understandably nervous about her decision and its effects on her adopted children. Looking back to her decisions, all she knew to do was accept Hannah as what she did on her son, Grayson. By the time Hannah was dropped off from the hospital to meet her new family, nothing was comparable to the feeling of welcoming her to her new home and family for the very first time.
ANOTHER COINCIDENCE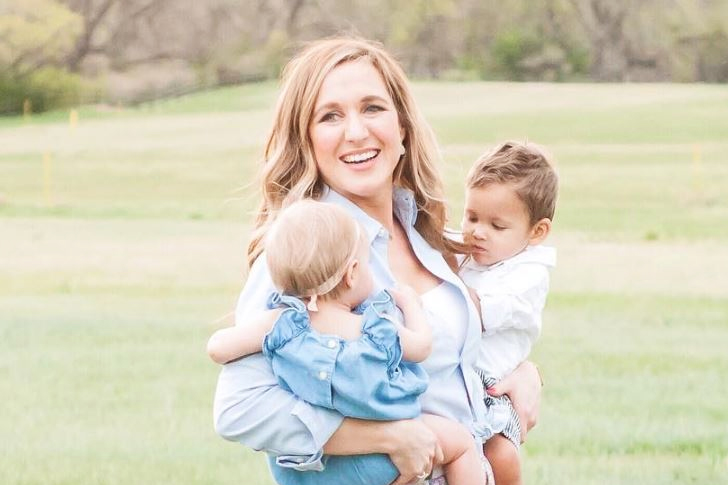 When finally Baby Hannah was welcomed into her new home, and new mom; Katie noticed something on Hannah's risk. She was wearing the hospital bracelet, which had her mother's name on it. Immediately, she recalled how it was the same name as indicated on the hospital bracelet of her son, Grayson. Katie just knew something's up. There were so many similarities with the details of both babies to the degree that their biological mother's date of birth were very close.
SUSPICIONS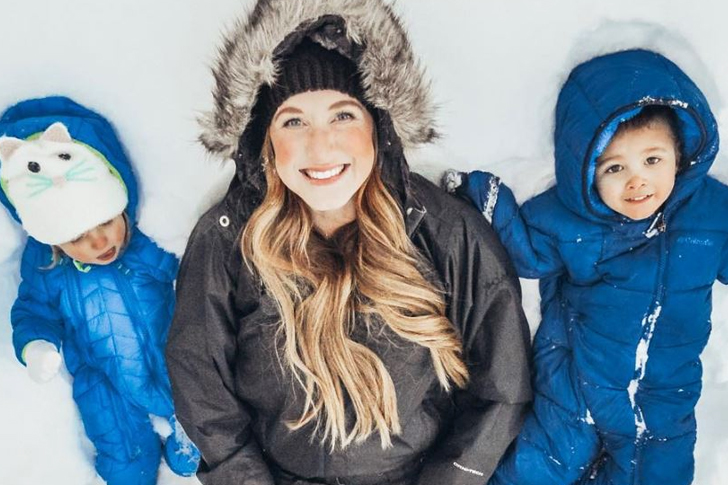 Grayson and Hannah's medical history also proved very similar to each other as they both were exposed to illegal substances while in their mother's womb. Fortunately, Katie's suspicions and claims weren't that hard to prove, and of course, she gave the institution's caseworkers credit for their diligence and excellence in keeping and searching recorded information. Although in the physical aspect, Hannah and Grayson did not share any noticeable features that may lead one to think that they could be siblings. Katie; however, just felt otherwise and she was sure they might be related somehow.
CHALLENGING THE POSSIBILITY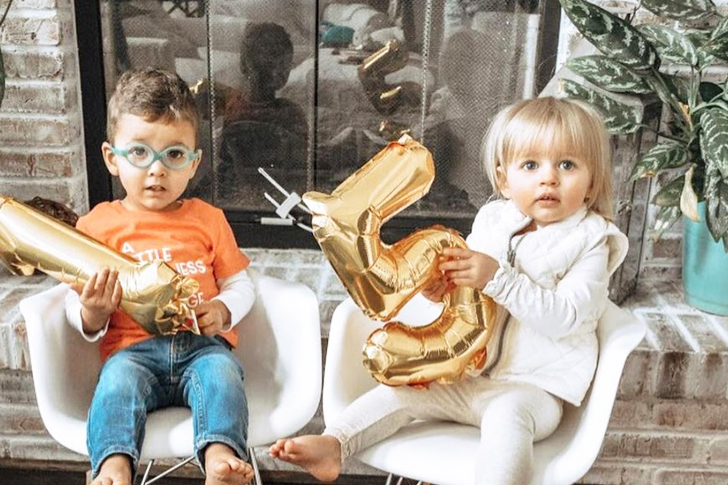 Katie took to her blog and shared how her son Grayson is half American and African with beautiful darker skin and dark curly hair while her Hannah has pale white skin tone and red-blonde straight hair. However, deep inside, no matter their difference physically, Katie was almost sure her babies are related. And while she may not be able to argue her cause like that of a lawyer, she was set to find out and prove it soon.
SEARCH FOR TRUTH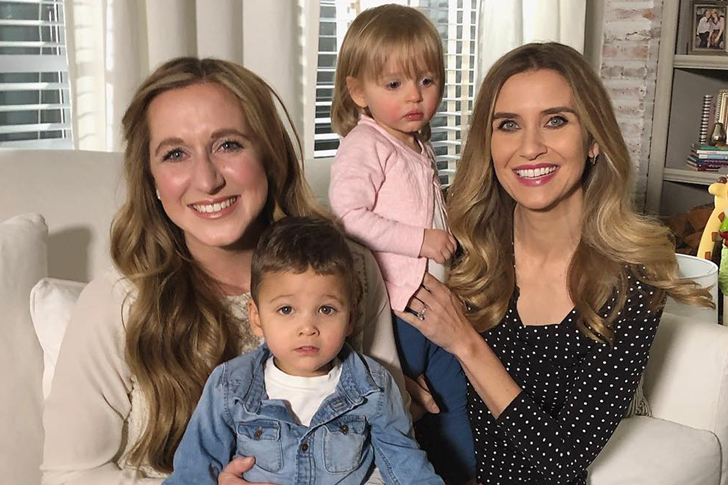 Katie's quest for the truth proved to be quite a challenge. As the known facts slightly differed to some degree, to name one, Grayson's biological mother indicated a different surname. At the same time, she stated her birth date a day off in comparison to the information on Hannah's documents. But Katie was so determined to prove her observations and suspicions right. So, she took the search for truth into her own hands.
THE ODDS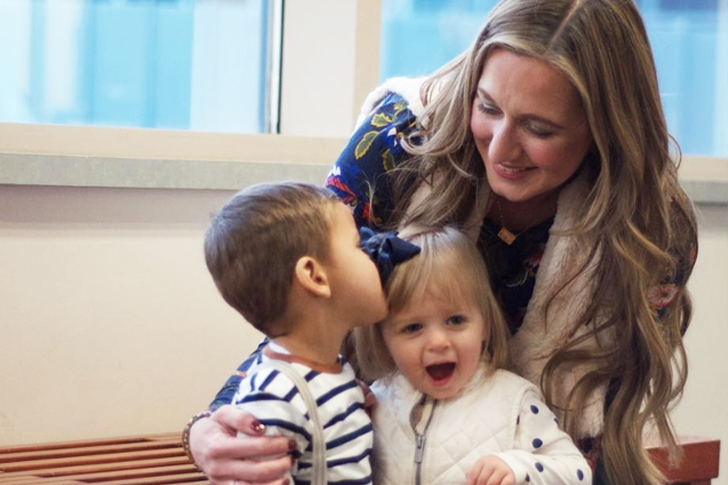 As she couldn't keep silent about her suspicions, Katie, sought at first, support from her caseworkers. However, with the evident difference for the caseworkers; the incidents were merely coincidental, and that Katie's suspicions were unlikely possible. They probably thought that she was focusing on the wrong things instead of her attending to the legal requirements to finally process her adoption of Hannah with her lawyers. Could Katie's suspicion be mere coincidence and nothing more?
HANNAH'S MOTHER TRACKED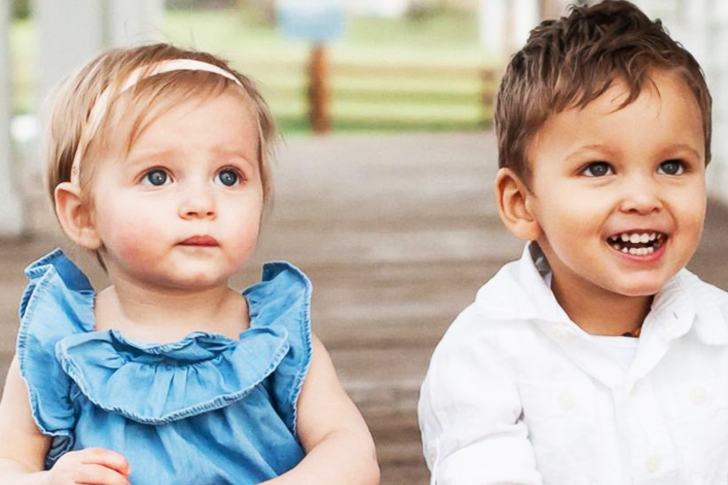 Against all the odds, she pushed through with her search, where she also made credit to the valuable help Grayson's caseworker did to help oversee the matter. Grayson's caseworker also volunteered and requested that she would be assigned to take charge of Hannah's case as well. After months and months of working together and exchanging information, they finally were able to track Hannah's biological mom.
ANXIOUS MEETING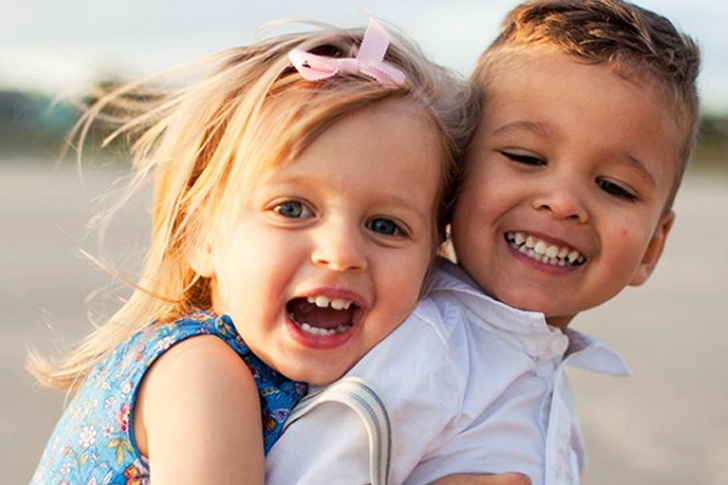 After finally getting an appointment to meet Hannah's mother, Katie quite understandably felt an overwhelmingly uneasy feeling. She had this deep hunch that she probably might as well be meeting Grayson's biological mother. True enough, the very second Katie saw Hannah's birth mother, it became apparent that she, too, finally met with Grayson's birth mom. At that point, Katie was at peace that her time, resources, and energy investment in this search were all worth it.
BURNING QUESTIONS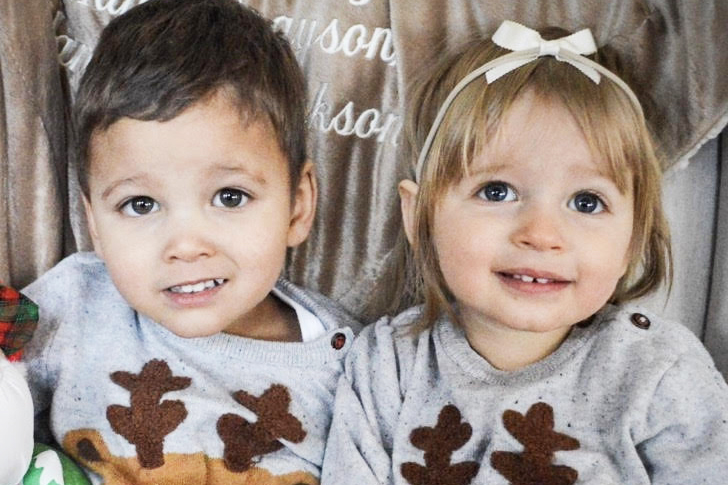 Deep inside, Katie has always believed that both of her children have the same biological mother. It was just a matter of getting the information straight and indeed proving her suspicions. Finally, now, with her children's biological mother in front of her, she fought the urge to blurt out all the questions she kept. She remained calm and composed in spite of the burning questions she so desperately wanted answers for. Of course, her queries weren't like the ones asked by Attorneys in cross-examination, she aimed more on seeking answers about her babies background, medical conditions, and more on what she did while the babies were still inside her womb, also, maybe if she had others plans for them in the future.
CONFIRMING SUSPICIONS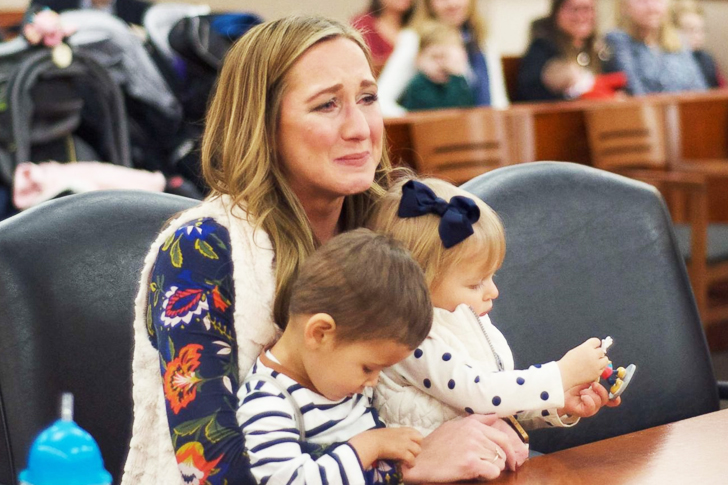 Katie's first confirmation was that how Hannah's biological mother admitted that she had also given birth to a baby boy whom she gave up to the hospital without any valuable information or even one attached to any credit report. All along, Grayson's biological mother didn't want to be found, and this just confirmed what Katie had always suspected from the start.
HAD MORE CHILDREN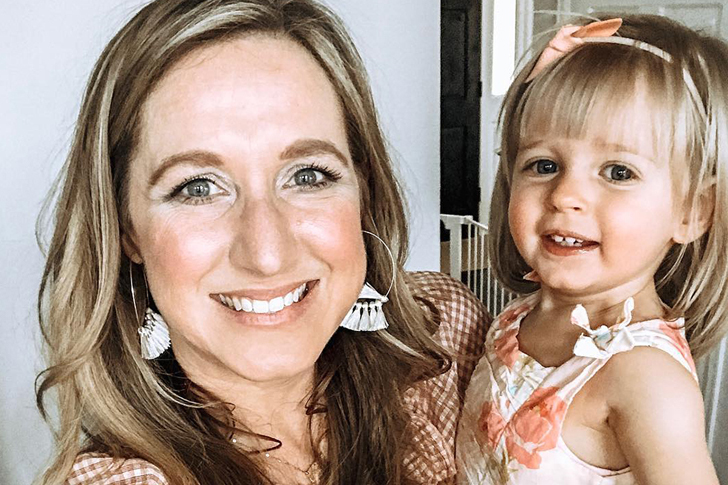 The meeting Katie had with her babies' biological mother proved to be productive. She had learned that there were other more children she had given up for adoption, including one baby boy that she did not report to authorities. Naturally, Katie still had to verify her narratives. After relaying her findings to the caseworker in charge, the biological mother's given surname matched that of Hannah's relatives. Fortunately, erroneous information given out by the mother did not result in any degree of harm done, and so no legal actions will be taken up against her.
THE TRUTH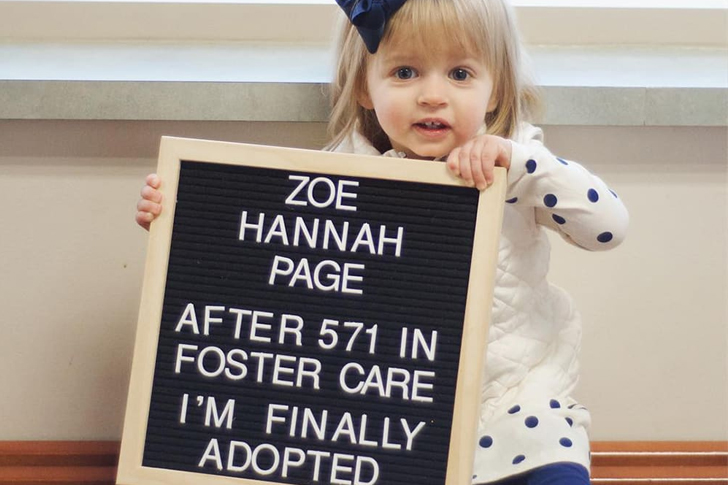 With the pieces of truth, Katie finally had pieced together, she could now finally make sound judgments and decisions that could affect change in her life and her growing family. Other than confirming her suspicions, the DNA test results showed and further confirmed that indeed both babies in her care and literally in the premises of her home security are actually biological siblings, born from the same birth mother!
SIBLINGS IN TRUTH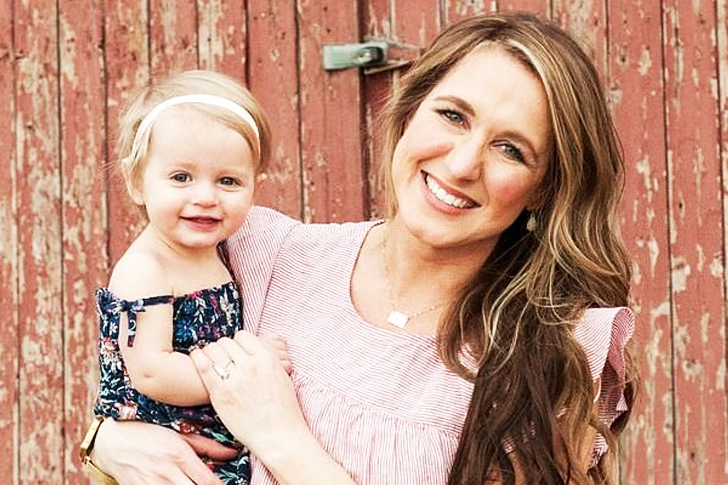 Katie felt validated with her instincts and was purely amazed at how fate mysteriously worked for her and her family that she was given two related babies to love and raise as her own. Somehow, the discovery of the truth about her babies may have been shocking, but Katie had never been this thrilled and excited for her growing family. She probably couldn't wait to get all things done legally and be responsible, which should include making amendments to her existing insurance policies.
LUCKY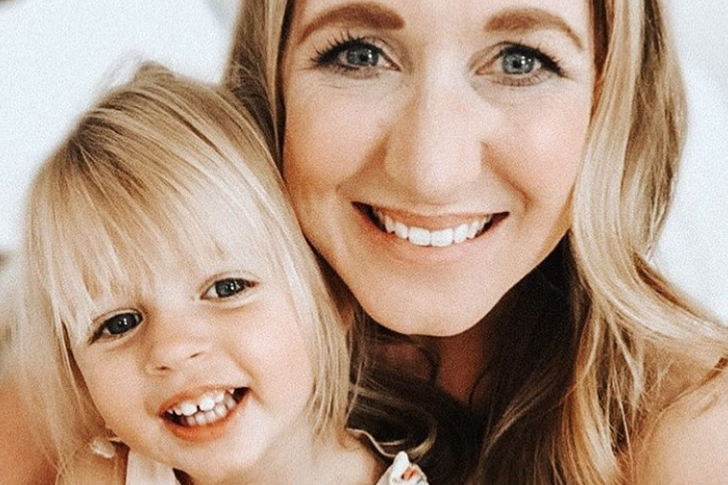 As a resolution, Katie knew she would have never been able to find Grayson's birth mother had it not been for Hannah, who somehow found her way home to Katie. What seemed to be just a quest for truth to prove her suspicions turned out to be a miracle for Katie and the children, Grayson and Hannah. Such a feeling of hope and gratitude were like electricity igniting each other's longing and need of this little growing family.
ADOPTING HANNAH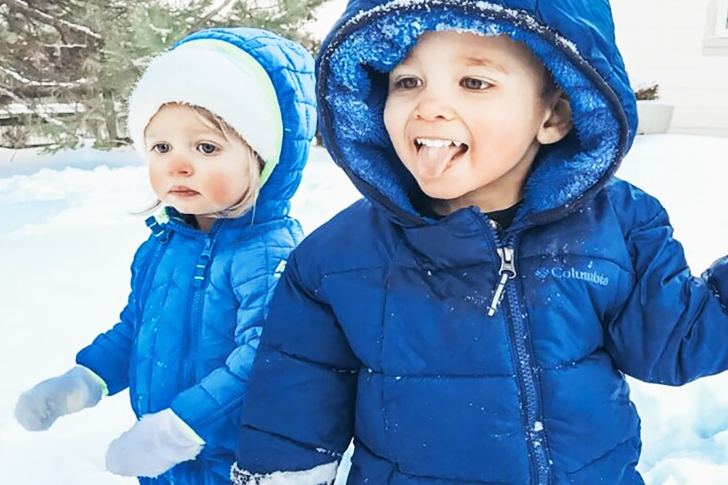 The quest for truth had only intensified one thing for Katie, and it was to not ever doubt in officially taking Hannah in. It just seemed to be the right thing to do after her knowing that she was Grayson's biological sister. But way before confirming it, she was already in love with Hannah just the same, and regardless of the truth, Katie would have decided the same. And so the adoption process began, and their official lawyer got back to working on it again.
OFFICIALLY KATIE'S BABY GIRL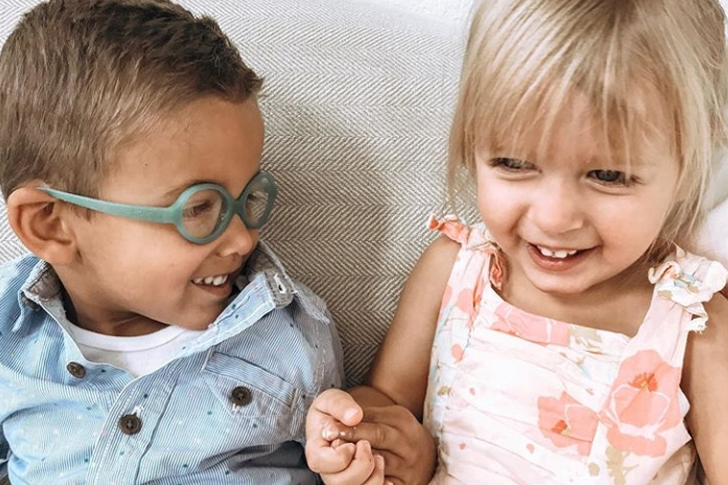 On December 29, 2018, the day of the court hearing where it was finally formally declared by the court that Katie, Grayson, and Hannah were a legal family. Now, the kids are assured of a home that they will grow up in with a loving and caring mother, Katie. What joy and pure bliss it was for Katie to have finally realized her dream. No degree of wealth could top that day off for Katie and her family.
HANNAH'S HAPPY FAMILY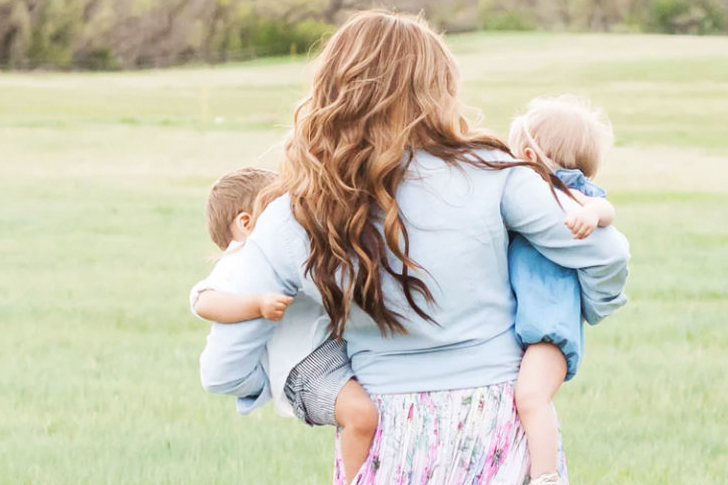 Before Hannah's adoption, she was taken in under the foster care program for about two years only to land in the home where her biological younger brother would already be at. She is, no doubt, a perfect fit for Katie and Grayson. And while Katie was hoping to give Grayson the happiest life he could have with her, she never in her wildest thoughts imagined the possibility of giving him his actual biological sister too. What a blessing, indeed for all of them to live happily together in their home complete with warmth, comfort, and all its home security systems to keep them safe.
BETTER TOGETHER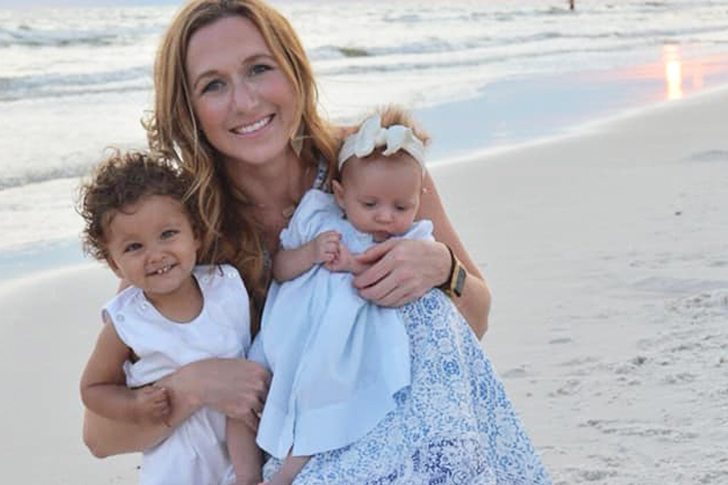 In Katie's interview with People Magazine, she shared how God intended for them to be together. If Hannah weren't related to Grayson at all, she would have been placed with her other relatives. At that point in Katie's life, she was just so grateful for how she became the mother of two beautiful children just immediately after starting her journey as a single foster mom. She has always thought the experience would be fulfilling, yet still truly experiencing it is just even more amazing. What's more surprising is her discovery that there exists to be this certain degree of incredible excitement, she thought she'd never experience in her lifetime.
ANOTHER ABANDONED BABY
Still basking in the joy of raising her two babies, she received yet again another phone call just 13 months later her legal adoption of Hannah. At that point, she thought that Hannah would be her last adoption. However, the phone call was about Grayson and Hannah's biological mother, who had just given birth to another baby boy. And just like that, her kids had another brother needing a home. Quite taken aback to be the one to receive the call, the thought did cross her mind; however, unsure she felt if she could still manage to adopt just one more. With her next move, she knew how it would take more energy and money management.
ANOTHER BABY BROTHER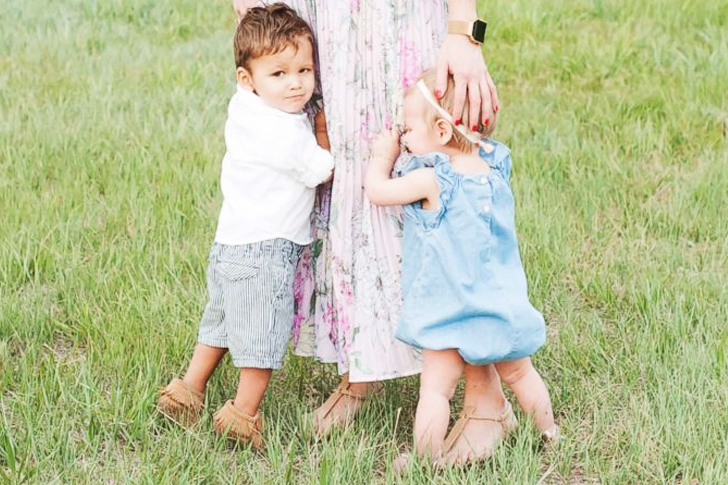 Although Katie may have been reluctant at first, her motherly personality could not bear leaving their sibling alone. To her, it felt right to take him in. So as easy as a call to her adoption lawyers again, she decided to welcome their youngest baby sibling home. And just like any mother, it took her no time to fall in love with her new baby boy.
BABY JACKSON'S HOME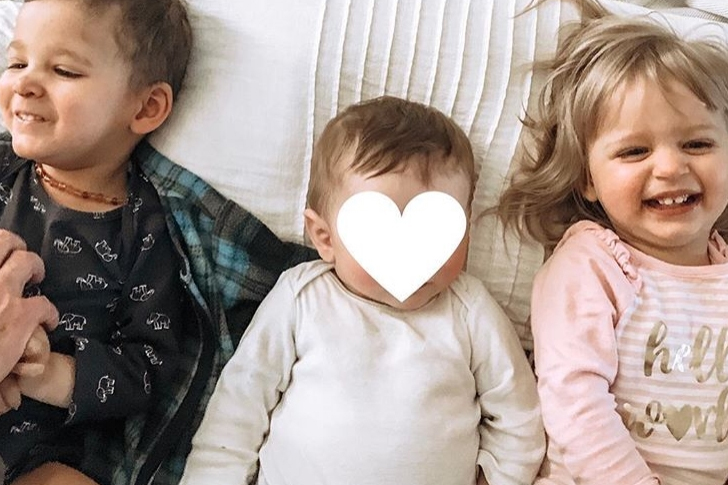 Just the same as with her circumstance with Grayson, Katie was taken by surprise and a bit unprepared to receive the news. It's one thing to sit down and decide on her next move, and it's another to find just the perfect name for her new baby boy. However, she still managed to think of just the ideal name, Jackson. Months after she took Jackson home, their family couldn't be even more perfect together, with all of them getting along well and just fine also while still waiting patiently for updates and developments from her adoption lawyer.
ADOPTING NUMBER THREE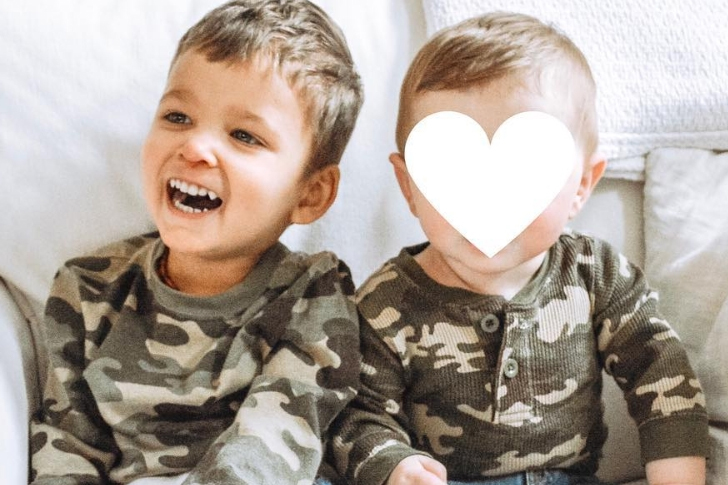 On June 9, 2019, Katie took to Instagram how her son, Jackson's adoption, was already in process with its court date set. While waiting patiently and at the same time, excitedly to hear updates from her lawyer, Katie reflected how lucky she was to be given the opportunity to love, raise and to be a mom to three lovely children. She felt so thrilled and privileged that she would get to see them learn, grow, and play together.
PROTECT JACKSON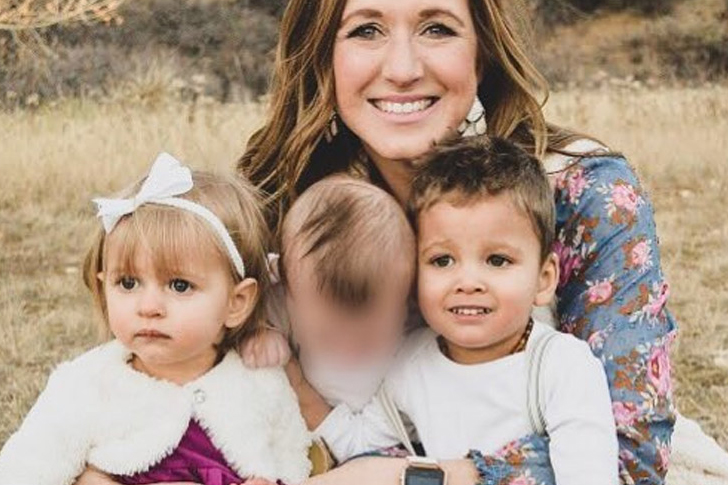 As the process for adoption of Jackson started, Katie did her very best to protect Jackson's privacy. She became extra careful with her social media postings and avoided sharing too much information. Her move to keep Jackson off social media as well as his adoption details was very much supported or may have even been advised by her lawyer to avoid putting Jackson's case in jeopardy in the courts. And Katie was determined to make sure that everything would go as smoothly and as planned. As her previous case did receive media attention following the discovery that Grayson and Hannah were biological siblings. Since then, Katie learned to be discreet and avoided the effects of media attention on the private life she was trying to build with her family.
FAMILY LIFE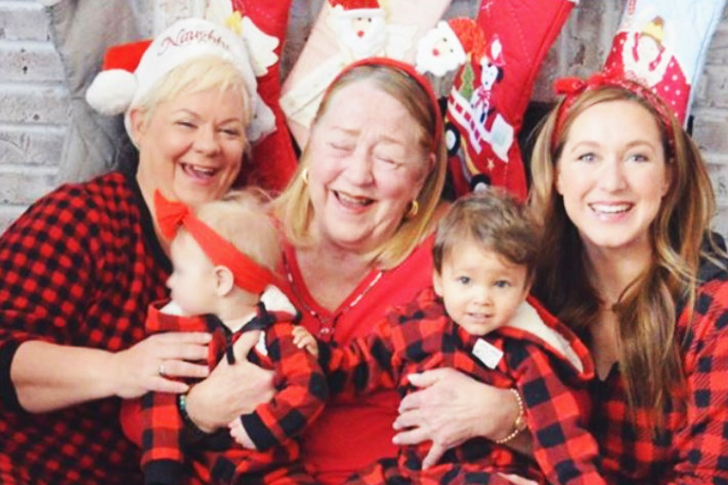 As Katie waited for reports and updates on the adoption number 3, life at home was as normal as it should be. Hannah has grown to become a young girl who loves dolls, shoes, and beautiful clothes. Grayson, on the other hand, was about to turn three years old and will soon start preschool. He seemed to have grown to become a friendly little boy and one who loves social interactions. Looking at Katie's children and their story shows how unconditional love works, credits to Katie for producing such well-natured and well-mannered children.
KATIE'S MYSTERY MAN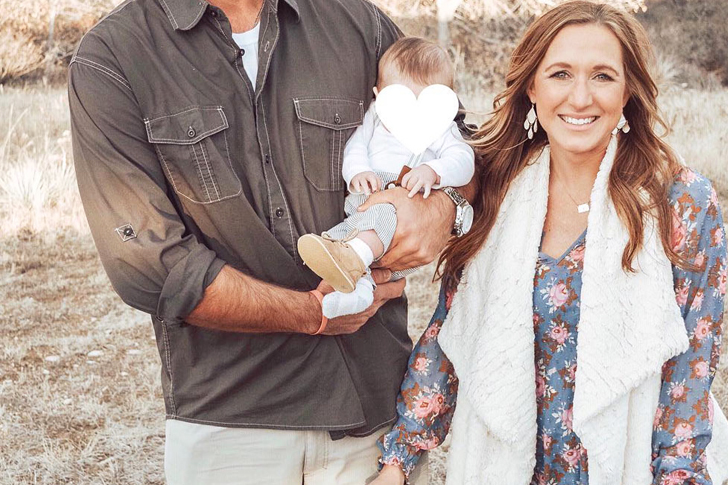 As Katie posted on her Instagram, she shared something about a mystery man who recently also joined their family. She shared how she couldn't post a photo of him as she has vowed not to; however, she could share how she was grateful for him and his support. Katie hasn't only been busy raising kids, but she has also been building a relationship with this mystery man whom she met through her pastor back when she fostered children. Having a man who loves and supports Katie isn't just an excellent addition to her family and home but quite a catch of stability and protection for her family. A fatherly figure at home provides security to the family way better than any home security system can and, well, helps a lot with some of the manly jobs needed to be done. Way to go, Katie!
NEVER ENDING RESPONSIBILITIES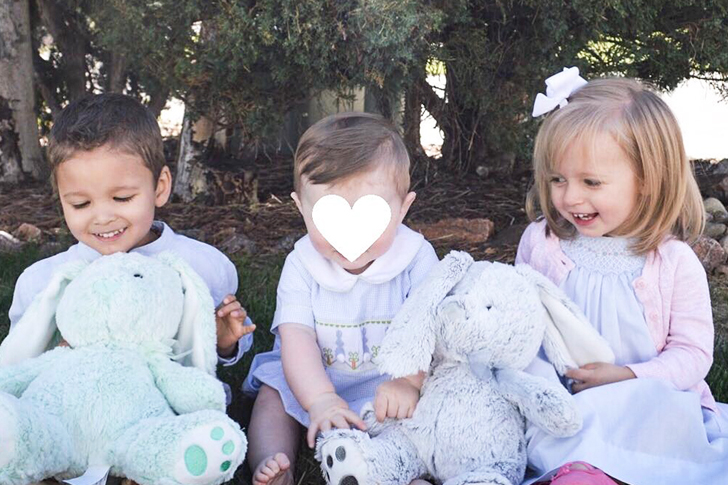 With Katie raising her three children alone, she has received so much help and support from her loved ones as well. Her mother, her sister, and her mystery man have all been Katie's stable support system as well as her three children. With them by her side, it made all her responsibilities bearable and comfortable at the same time. Being a full-time mother with a full-time job, and while still in the phase of renovating her home, she needs all the help she can get. Also, Katie recently accepted a new set of responsibilities of starting her very own small business. She, now, runs the website woodandgrace.net while also working as an independent consultant for a skincare company, Rodan and Fields. With all of Katie's responsibilities, a trip to her Financial Advisor can do her good and help her be more future-ready.
EARNING THE EXTRA BUCK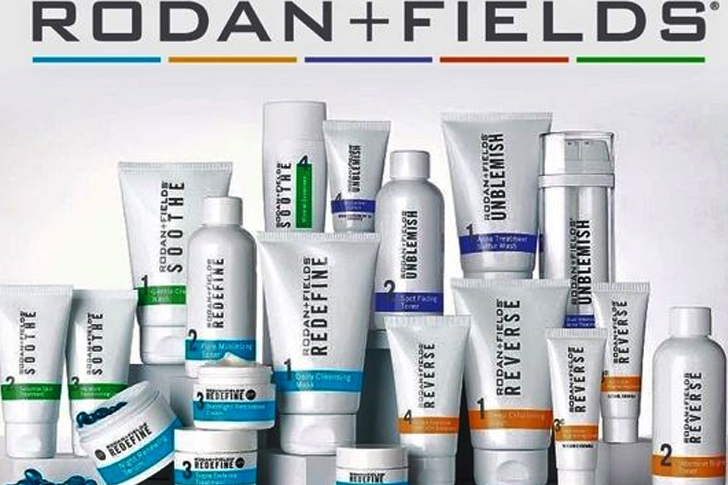 Rodan and Fields is a company that sells makeup and skincare products. Also, as a company, they provide for their independent consultants' flexibility in doing their jobs a notable company value and practice that allows Katie to work remotely and in her own time. This engagement enables Katie to earn extra income to meet their family's needs without sacrificing time with her children. Since Katie's current career path doesn't allow her to make her dreams possible, she's hoping that her opportunity with this company would give her a chance to have the freedom to spend more time with her family. For Katie, time with her children is the most important investment that she knows will yield the best interest in the future.
SOCIAL MEDIA PRESENCE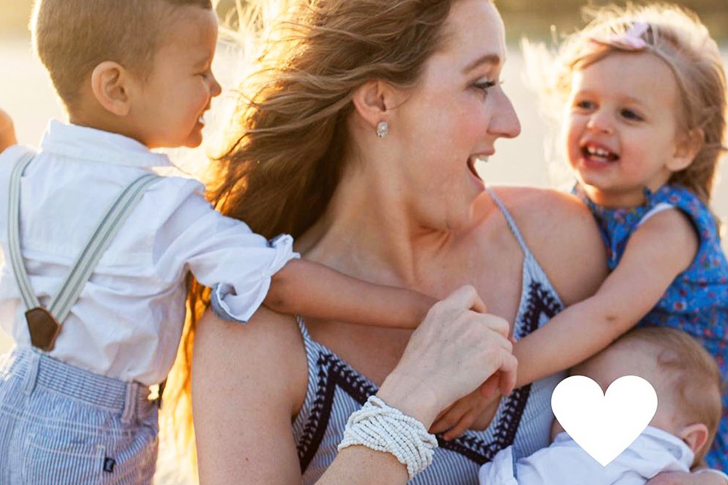 Katie has been very active in sharing her incredible story on different social media platforms. With her current business, she also uses this medium to promote her business and works as well. In her blogs, you'll see some of her designs and can tell her degree of expertise in renovation and interior designs.
ADOPTION HAS CHANGED HER LIFE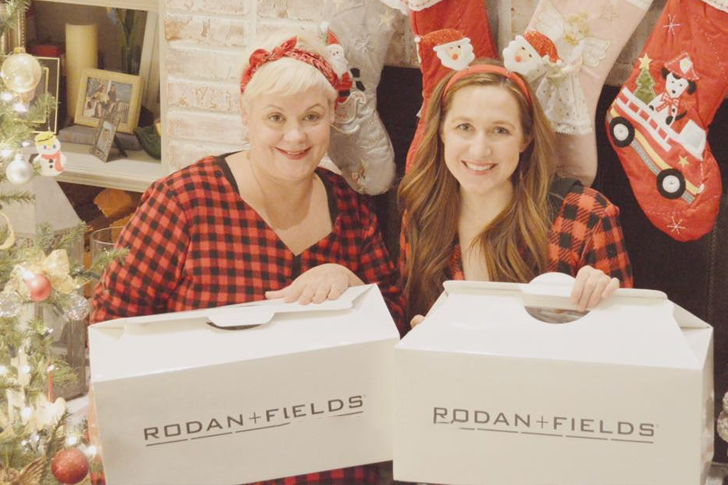 Of all the investments Katie made in her life, adoption has been the one that is most rewarding and has changed Katie's life for the good. It has altered her direction in ways that may seem really crazy and almost unreal. She never thought something as good as it is could happen to her. Looking back, her journey of adoption has helped her more than it helped her children. Her life now is so far from being perfect or easy. And while others would say, her life could have been more comfortable if not perfect without her children, but Katie wouldn't trade the abundance of love and joy she gets from them. She explains in her blog, "The last 35 years has been far from easy or the 'perfect' life, but it has been mine and has always been driven by my 'CRAZY' dreams if people only knew how my children had changed mine far more than I could ever have imagined."
BUSINESS PAYING OFF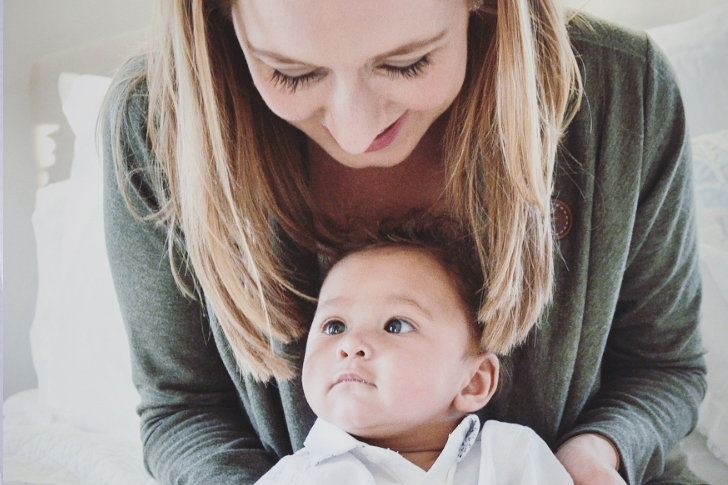 Thankfully, some of Katie's business decisions have taken off and yielded a good return. It has helped a lot in providing Katie the extra income she needs to raise her three children well. She's currently hoping to hire a stay-in Nanny to help her take good care of her children. As the business has been doing well, it would also be good for her children to benefit from the extra attention. Also, it would be helpful for Katie to have some investment money for other passive income to help.
DETERMINED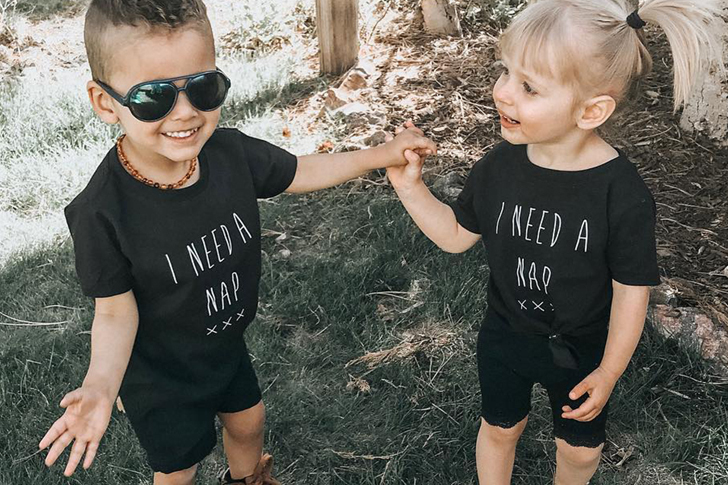 Katie's story and business are not the only ones she promotes in social media. It seems that she gets her hands full as well in advocating foster care. She would post her story and encourage people to take the leap that would change their lives and also for the lives of the children in need. In her interview with Good Morning America, she explained, "It takes patience beyond what I feel I sometimes have. It makes me and those who support me angry some days. But encounters/relationships with the children make it worth the hard times. It is my greatest adventure, and I can't imagine my life without this experience," Surely, Katie credits the sense of fulfillment, love, and joy she has now to that decision of fostering and adoption she made not so long ago.
You've Reached The End